Rhianna's turning old water bottles into new activewear with her company, Team Timbuktu.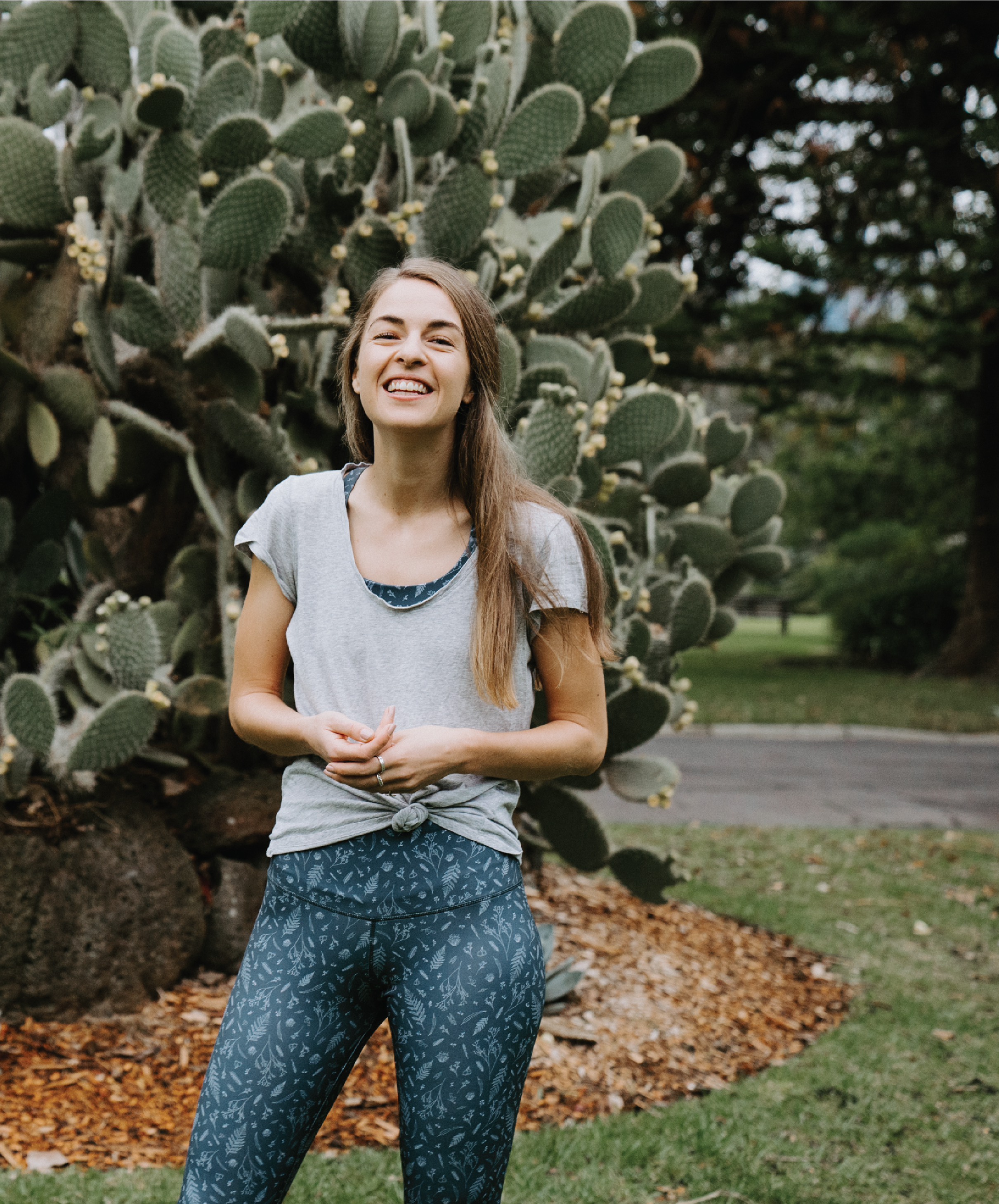 Picture this: a young girl hiking in Patagonia wearing some ugly clothes that not only look terrible and feel terrible but were also made in a terrible way. Now imagine her luckily (and very conveniently) having a background in fashion, and holding an intense drive to create a more ethical and sustainable way to craft fashionable, quality-made activewear. Well, that young girl was Rhianna, and that drive is now Team Timbuktu.
What is your company name?
Team Timbuktu.
What made you start Team Timbuktu?
I was hiking in Patagonia, in the midst of a 5 day solo trek in Torres Del Paine, one of the most beautiful places in the world, whilst wearing some of the ugliest clothes in the world. Not only were they aesthetically awful and ruining my photos, more importantly they were made from conventional synthetics, which I knew are incredibly environmentally damaging, and with my background in fashion I knew it was possible to create technical clothes that didn't compromise on style or sustainability. And so I set out to create a brand that encouraged women to get outdoors and adventure, one that was inspirational yet relatable, inclusive and accessible and ensured it had as minimal impact as possible.
Do you have a morning routine? If so, what is it you do to set yourself up for the day ahead?
Hmm, occasionally I do. I've recently gone through a yoga phase which creates a really great space to start the day with clear thoughts, but I love to jump around between activities so I think it's time for something new. The longer I can spend off my phone in the morning the better, although it's difficult being connected 24/7 with the business. The day always starts with coffee and handwritten to do lists, though.
What's the biggest barrier you've found to succeeding as a socially conscious business?
The largest difficulties are within finances and brand awareness. We're trying to compete with established larger businesses that are able to make their product incredibly cheap because their highest priority is low cost, rather than ensuring everyone is looked after within the supply chain. Add this together with their enormous marketing budgets it become really difficult to compete for both awareness and the customers purchase. It's definitely challenging to balance the large minimum order quantities with cashflow as a small brand whilst trying to grow, which is why it's always so incredible when other people share your brand for you.
Within the ethical fashion community, there's a big question that we ask which is 'who made my clothes?'. In the scope of Team Timbuktu, who made the things you sell? Can you tell us a bit about them?
Sure thing. Who Made My Clothes is an incredible initiative from fashion revolution and one that is embedded within the business' values, making sure both people and planet are looked after, rather than just focusing solely on profit. All prints and products are designed in Melbourne by myself and all manufacturing happens overseas, with different product lines created with different manufacturers based off their areas of expertise. Our Activewear fabric is made in Hong Kong and garments made in Indonesia, our Tech Jacket fabric is made in Taiwan and garments made in China and our Organic Cotton fabric and garments are both made in India. Prior to working with any manufacturers we go through quite an intensive process to ensure we're supporting workplaces that are happy, healthy and safe and we also go and visit all manufacturers once a year to just pop in and say hi.
Why did you pick the fabrics you have chosen to work with?
We've chosen to work with the fabrics we have as we felt they were the best blend of what we wanted, balancing the highest performance together with the lowest environmental impact and best in terms of sustainability. We use fabrics made from recycled plastic bottles to create our Activewear and Tech Jackets, that are 78% and 48% recycle respectively, by utilising these recycled fabrics not only are we saving plastics from oceans and landfill, we're also reducing the amount of oil to create fabric and use significantly less energy to create the fabric in the process. Our organic cotton collection is GOTS certified 100% organic cotton, we'd love to transition to a recycled cotton however it's not viable based off our current order size just yet.
Best piece of advice you have ever received?
I'm not particularly spiritual and started initially yoga for knee rehab but have since become hooked. Once during savasana the teacher said that we're all made of stardust. This simple line really resonated and to me it means that anything and everything is possible, we're all human beings and you have the ability and possibility to create as much as the next person, there's endless possibilities, it's just up to you to focus your energy and passion.
What's next for you and Team Timbuktu?
My focus is 130% on Team Timbuktu and growing it into an established brand. We'll slowly expand our product range, but always stay more sustainably made. The goal is to create apparel to encourage women to get outdoors and adventure, so we'll keep testing the best way to do this. In a couple of months we'll be introducing an expanded range of activewear, including the long awaited for bike shorts just in time for summer activities.
One book and/or documentary everyone should read/watch? Why?
I'm going to cheat and give three books here. Let My People Go Surfing by Yvon Chouinard, founder of the Patagonia brand, Chapter One by Daniel Flynn, founder of Thankyou, and Shoedog by Phil Knight, founder of Nike. All three books are incredibly inspirational and educational, showing all the gritty details of their journeys and how they're created something of impact within the world.
Are there any other Movers & Shakers out there in your world that you think people should know about?
Oh there's so many, I think a scroll through EME is the best place to get inspired! A business doing incredible things is Humanism, creating dignified employment for marginalised communities in India, Sakshi's on a pretty great mission to change the world!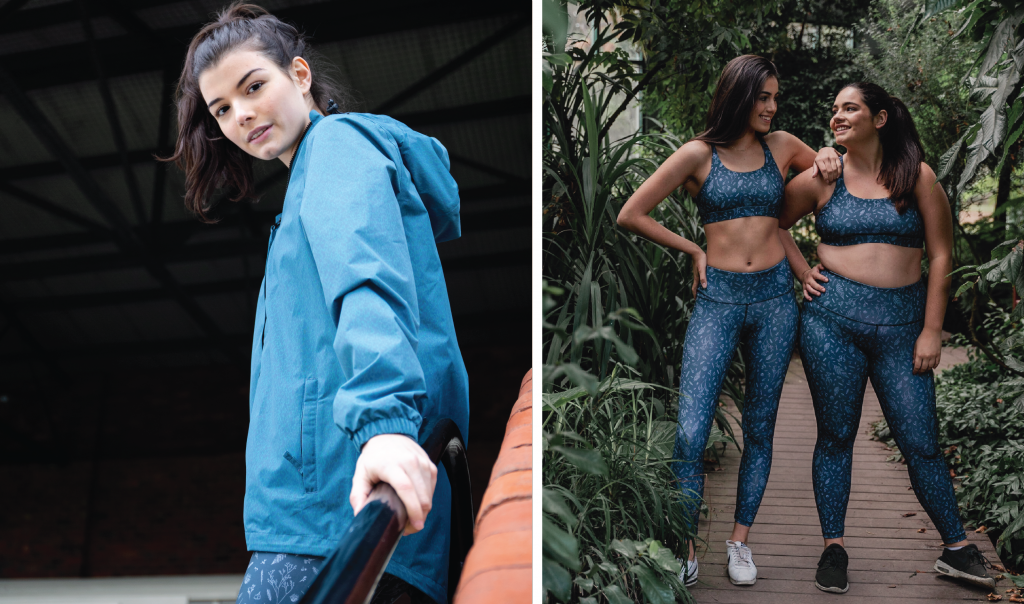 Love Team Timbuktu? You can check them out here.