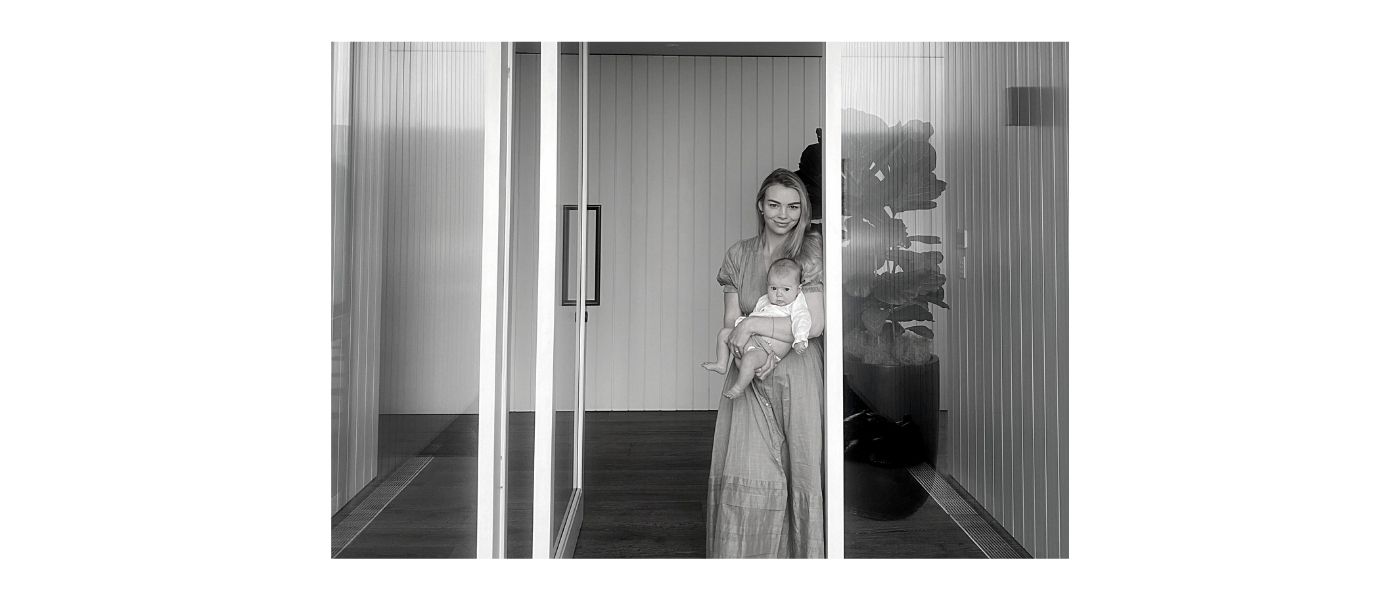 It turns out Manuka honey isn't just good for curing a sore throat, it also has the ability to cure dry and damaged hair with its moisture-retaining qualities. Emily White explains how she went from trialling honey as a hair product at her kitchen bench to creating the sustainable hair care brand COMB made from beautiful Manuka honey.
What made you start your COMB?

With a partner as a beekeeper, naturally, I had always had honey on hand and was forever experimenting with different ways to incorporate it into my beauty routine. I was impressed by honey, in particular the way it kept my hair hydrated and was using it in a weekly mask. As a nutritionist and having done a Bachelor of Science, it got me looking into the science behind it, and found that honey was a natural humectant- meaning it traps water and moisture. It was then I knew I was onto a winner!
I was frustrated to discover that most hair oil treatments contain silicone for its shine properties, however, didn't align with the potential to negatively impact not only the health of the hair long term, but also the environment, as those silicone particles eventually end up in the ocean.
After months of trial and error and testing what worked best, COMB Manuka Honey infused hair oil was born.
Do you have a morning routine? If so what is it you do to set yourself up for the day ahead?

I have a 7 month old baby so I like to get up an hour before her so I have a little moment of calm and a chance to get organised before she is up. On a good day (when I have had a good sleep!) I will get up, have my greens powder and a mug of bone broth and sit down to clear any emails that have come in overnight. I will follow this up with a coffee and get myself dressed and ready before the little one is up. I am really conscious of trying to prevent the all common and normal postpartum hair loss and so always add a couple of drops of COMB hair oil to my hair ends before brushing, to detangle and minimise damage.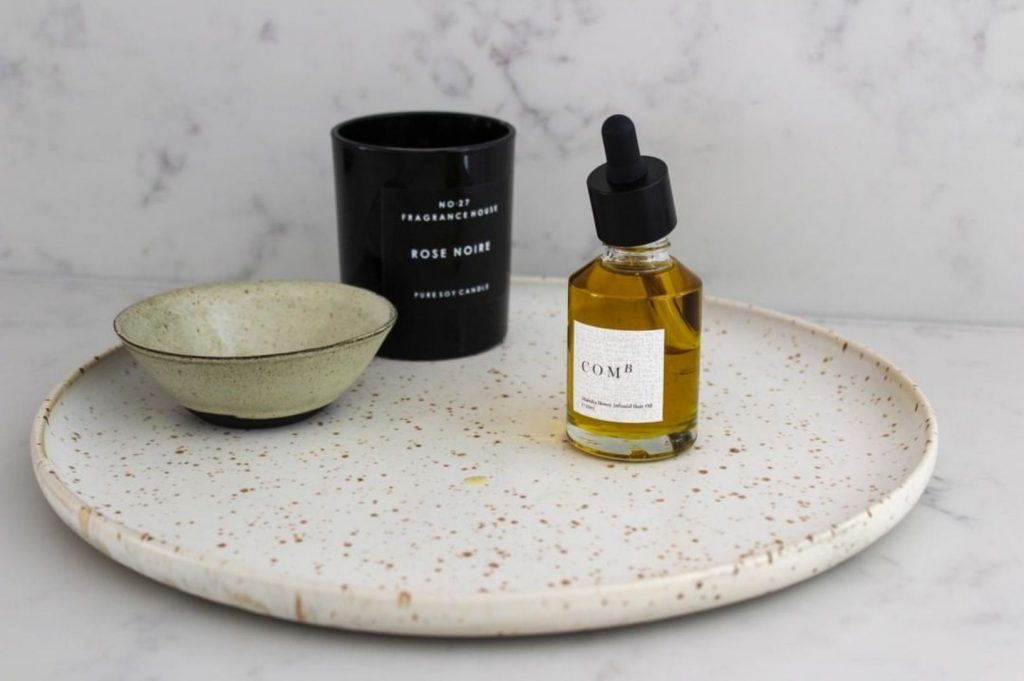 What's the biggest barrier you've found to succeeding as a socially conscious business?

Being a socially conscious business has always been something that has been at the forefront of everything we do and therefore in a way has made it easier that we have been this way since day one.

Therefore all systems and product development was created with this in mind which means we haven't need to pivot or change already established procedures. It can be hard finding the right suppliers who care about this as much as we do, and has required some trial and error, however I like to think the world is waking up to the importance of this and therefore is becoming more and more available.
Within the ethical fashion community, there's a big question that we ask which is 'who made my clothes?'. In the scope of your COMB, who made the things you sell? Can you tell us a bit about them?

As a beauty product, in the beginning a lot of the trialing was done by myself, in my kitchen. I spent months playing around with different oils, and every ingredient was extensively researched, so I knew where it was coming from and that it was 100% nature and safe. As the business grew, we partnered with a laboratory to do the formulating and production, and we are lucky that they share a similar ethos to us.
Why did you pick the ingredients you have chosen to work with?

I wanted ingredients that our customers would recognise and feel comfortable using. Not only was it important for our product to contain 100% natural and safe ingredients, we also needed it to be effective. Every single ingredient in our formulation serves a purpose and has research backing our decision to include it.
Best piece of advice you have ever received?

"There is no such thing as an overnight success"
I love this piece of advice as before you get into business you often see companies blow up what feels like 'overnight'. However what you don't see is that the 'overnight success' is the result of months or even years of grinding and hard work behind the scenes. When you first get into business it can be disheartening when it takes time to build a brand, however this is how it goes, and we have found if we stick to our own path and goals and don't compromise on any of our morals for a quick buck, the results will show, and that is exactly what we have found to be true.
What's next for you and your COMB?

We have so many exciting things on the horizon! We are hoping to release a few new products this year. Being a socially conscious company, product development can be slow and require a lot of back and forward, however this is important to us to remain true to our ethos.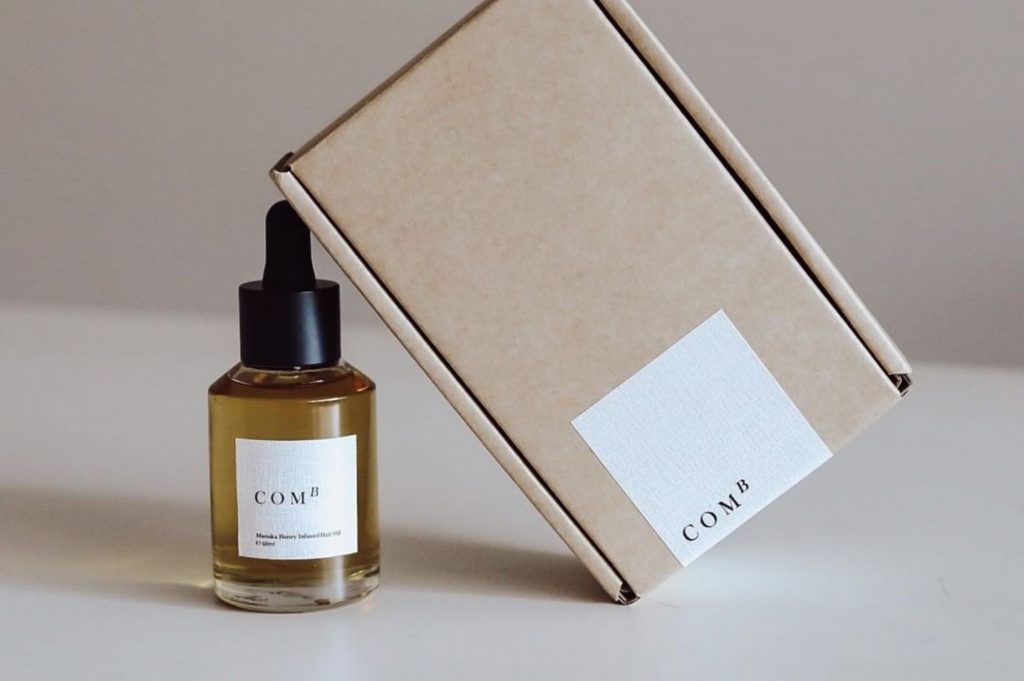 One book and/or documentary everyone should read/watch? Why?

I recently read 'When Breathe Becomes Air' and couldn't recommend it enough. It is a memoir about a neurosurgeon, battling stage IV metastatic lung cancer.
It is incredibly thought provoking, well written and makes you think about everything that is important to you, what your goals are, and how much you are willing to put into these dreams. Incredibly sad at points, but inspiring all the same.
Are there any other Movers & Shakers out there in your world that you think people should know about?

We source our honey for our products from my partner's company, Keeper Manuka, who have just launched their retail product to market. They are passionate about the environment and their glass packaging is absolutely stunning. The kind of product you want on display in your kitchen. I may be biased but I am incredibly proud of the hard work and thought that has gone into producing a high quality, conscious product.
Shop COMB

, and use 'EME10' for 10% OFF.