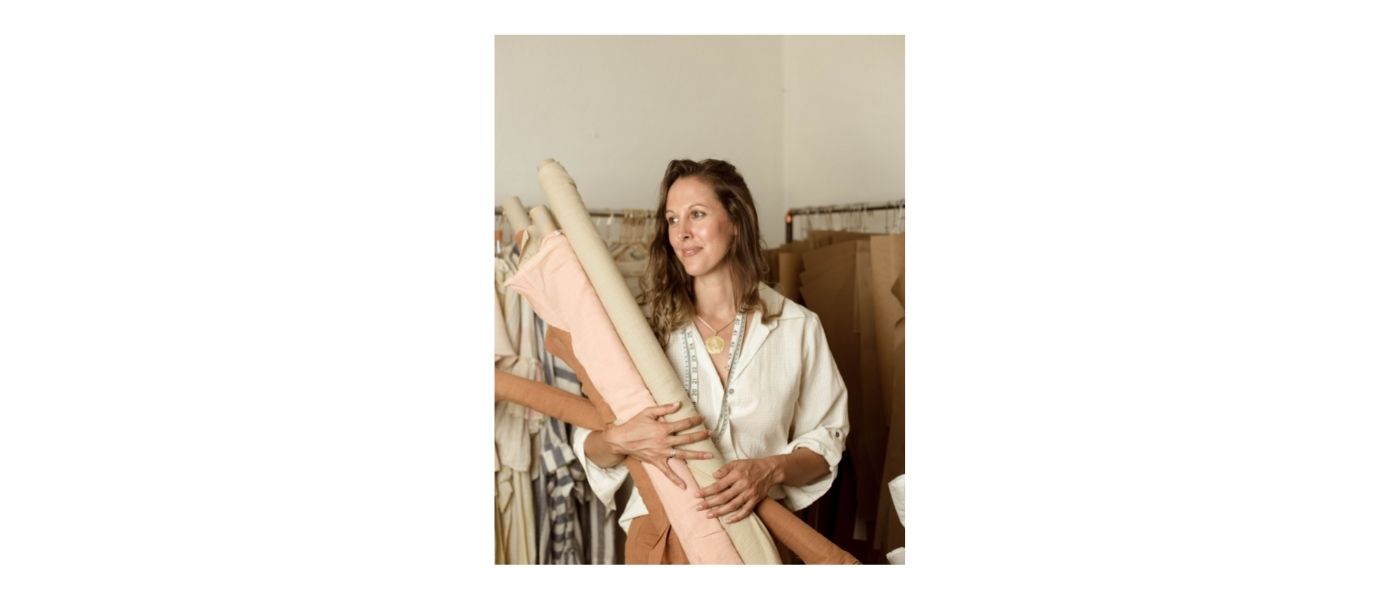 Storytelling through clothes with Hannah from Alcana.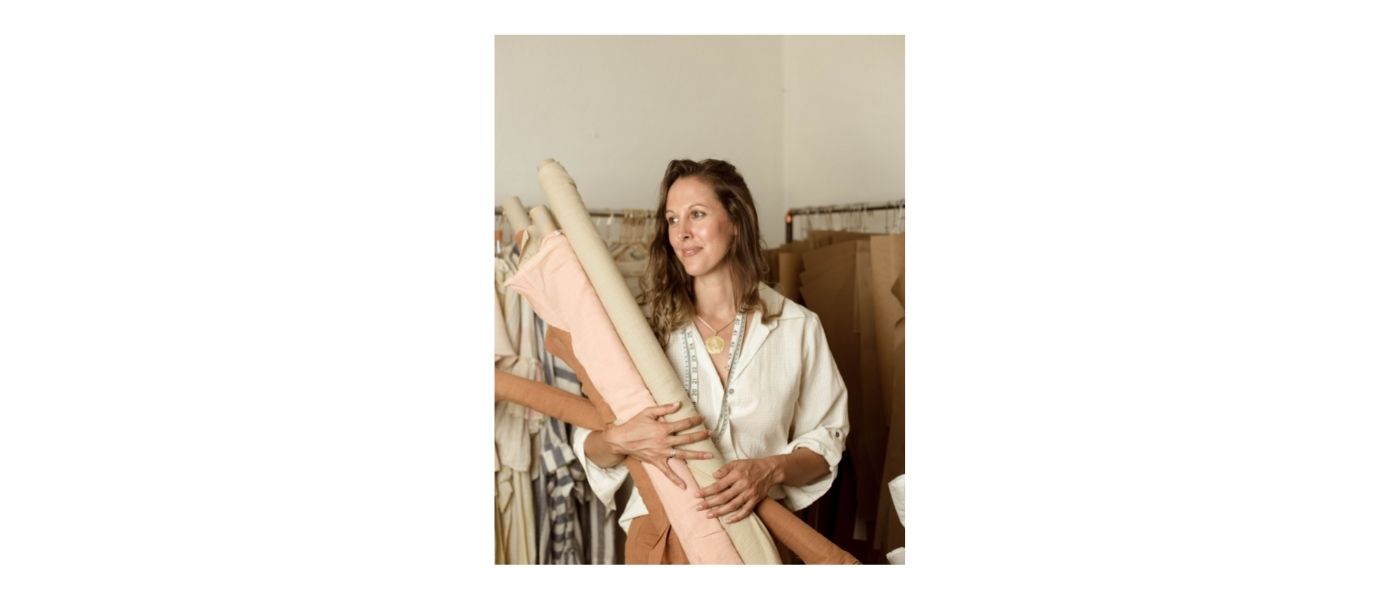 Including the name of the artisan who weaves your garments on each clothing tag isn't an easy feat, but it's one of the many things Hannah does to ensure the consumer forms a connection with her clothing.
Including the name of the artisan who weaves your garments on each clothing tag isn't an easy feat, but it's one of the many things Hannah does to ensure the consumer forms a connection with her clothing.
What made you start Alcana?

Firstly, the desire to tell the story of traditional textile artisans, to celebrate their wisdom and deep understanding and respect for nature. Secondly, the aim to connect customers with the entire process of making one item of clothing. I believe that if we can understand the complexity of how our clothes are made from the farming of raw materials through the entire supply chain, we can then understand the environmental and social impact that we can have as consumers.
Do you have a morning routine? If so what is it you do to set yourself up for the day ahead?

Yes, I love my mornings. I wake up at sunrise and walk down to the beach from my house. This is 8km and takes almost an hour once I sit and meditate/set intentions for the day. I then do a quick pilates or yoga session, shower and make Chai with my partner before we start work.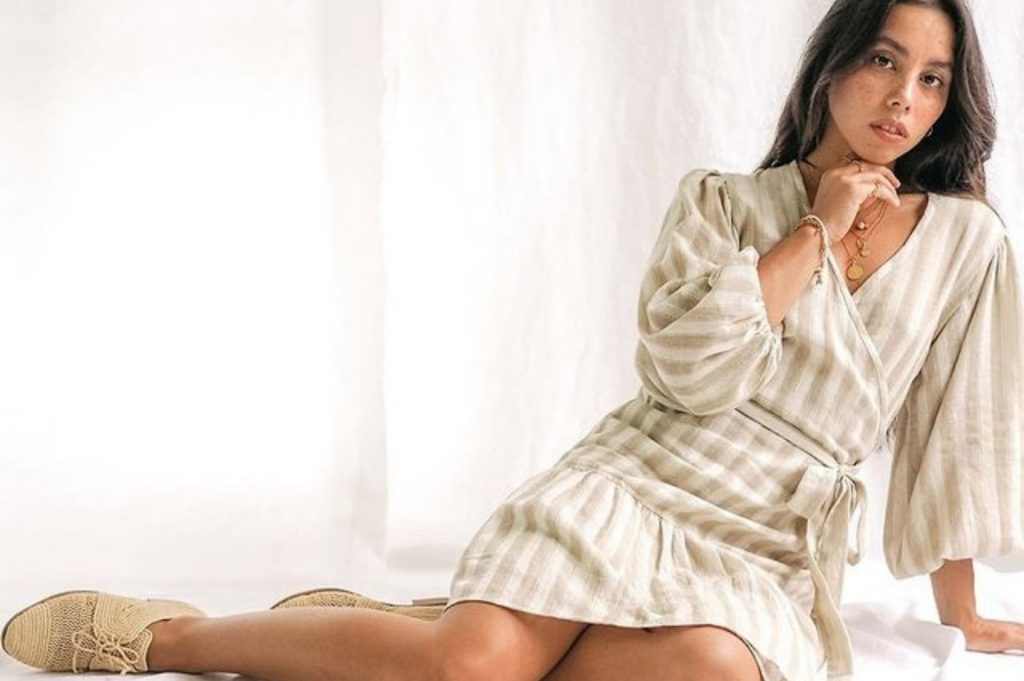 What's the biggest barrier you've found to succeeding as a socially conscious business?

The initial research and time involved in setting up a truely ethical supply chain from seed to end product was the first barrier, some of the things we found were heartbreaking and many of the revelations and core values of Alcana developed from being exposed to the extreme inequality and environmental degradation found while researching in India. Staying positive through this period of brand development was extremely challenging and then finding a way to share the detail of this story to our customer has been the next barrier, this is something we are still working on today.
Within the ethical fashion community, there's a big question that we ask which is 'who made my clothes?'. In the scope of Alcana, who made the things you sell? Can you tell us a bit about them?

We work with 3 incredible organisations in India, Women Weave, AIF and our newest partnership – Kumbaya. Firstly our fabric is spun, dyed and woven at Women Weave, there are 300 artisans and each piece of hand woven fabric has the name of the weaver hand written on the tag. (My mission right now is trying to set up a system so the artisans name is on the final swing tag of the garment) It is important to note that there are up to 16 other people involved in getting the yarn ready to be woven and this does not include the farmers and raw processors. Then the fabric is sent to AIF where we are currently producing our main collections. AIF employ women from the slums of Lucknow, India, contributing to reducing their burden of poverty through stable employment.

They currently employ 7 women from the poorest communities, including embroiderers, seamstresses, and stock control. There are 2 young women in admin and 3 male tailors. I was lucky enough to meet everyone and spend time at AIF last year. Kumbaya is a new organisation we met last November in India. Kumbaya is situated 3 hours drive from the weaving campus. This incredible organisation has been running for 20 years and focuses on employing disabled women from the poorest parts of rural India, these women are marginalised and often abandoned by their families. Some of these women I met and the stories of hope are incredible. There are 3 sewing centres situated in the most stunning countryside and they employ 80 producers at Kumbaya. My goal is to work out a way to connect each person in this incredible process to the end customer, not just the garment worker, but shine light on all the wonderful people involved in just one item of our clothing. We also do some small run production here in Byron Bay with the beautiful Sandie who has a home studio just down the road from where I live and work. I love supporting a range of different organisations and providing some one off locally made products for our customers.
Why did you pick the fabrics you have chosen to work with?

I am passionate about plant based living so working with plant fibre is essential. From the inception of Alcana the mission was always to celebrate artisans while preserving traditional textile techniques, this journey led us to India for its deep textile history. Cotton is the main fibre used in Khadi (hand spun, hand woven cotton) so this is why we work with Organic Cotton farmers who sell the raw material to our weavers in Maheshwar, Central India.

Best piece of advice you have ever received?

Stay true to who you are and what you believe in.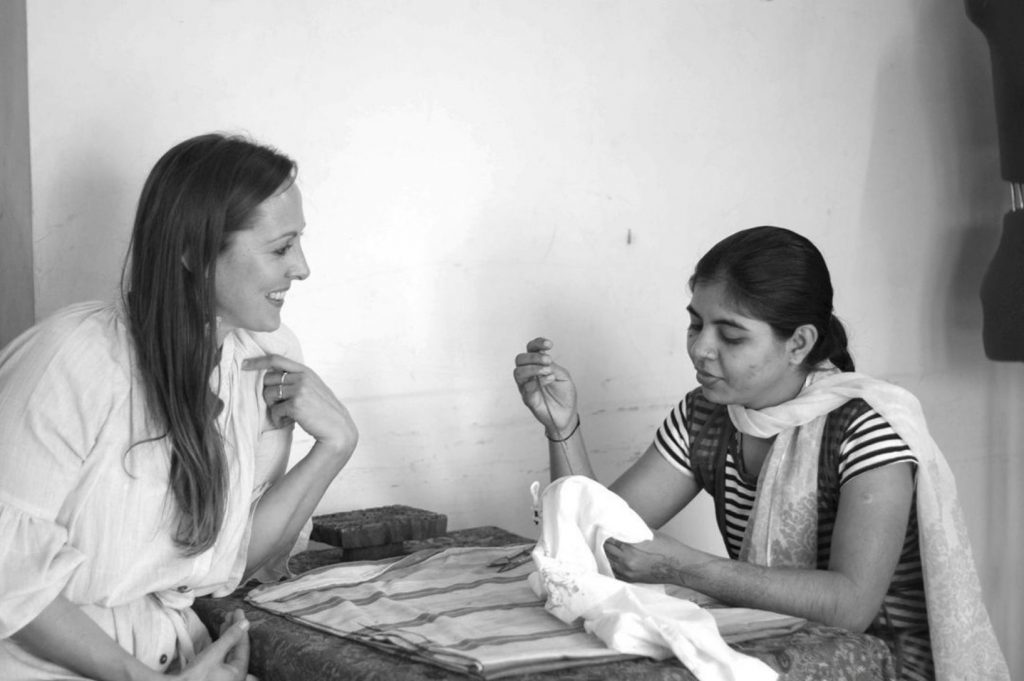 What's next for you and Alcana?

As mentioned previously, on our last trip to India we discovered an incredible organisation called Kumbaya situated a few hours drive from our cotton growers and weaving campus. This creates a very unique supply chain with the organic cotton growing, spinning, weaving and garment production all in one small area in central India, something we have been trying to achieve for a long time. This is very exciting and we are working on how to share this unique story with our audience along with creating a new collection with Kumbaya as we speak.
One book and/or documentary everyone should read/watch? Why?

RiverBlue Documentary – There has been so much media attention on unethical garment production which is needed, but there is little discussion about the environmental and social impacts of the textile and dye industry. This is one of the most toxic industries, which is often ignored when discussing the supply chain. I really believe we need to educate ourselves on what chemicals are used to colour and treat our clothing to understand how it is affecting our planet and its people.
Are there any other Movers & Shakers out there in your world that you think people should know about?

Nivedita Rai, Director of Women Weave (an absolute inspiration) and Safia Minney from People Tree.