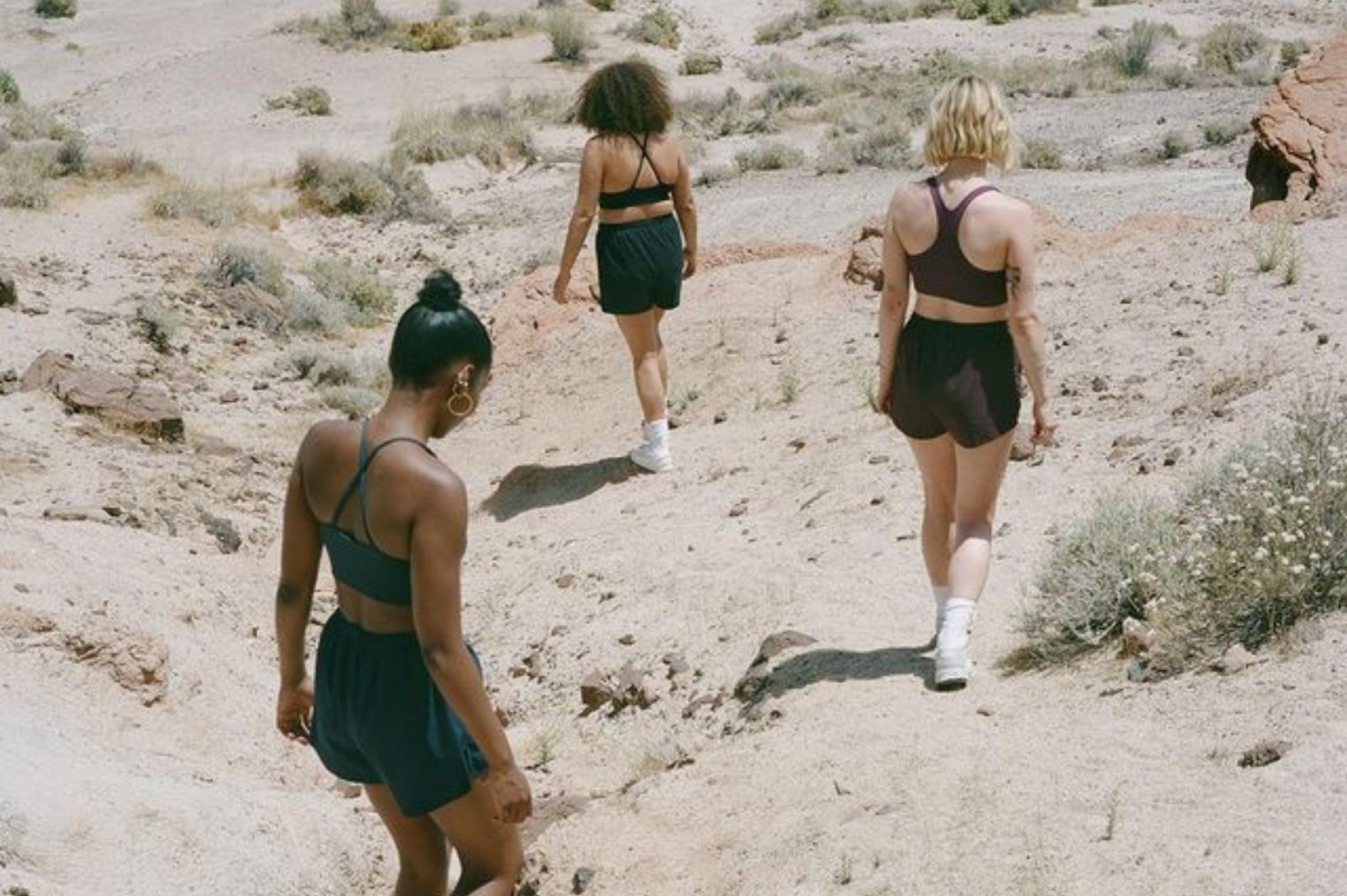 Break A Sweat Not The Bank With These Ethical And Sustainable Activewear Brands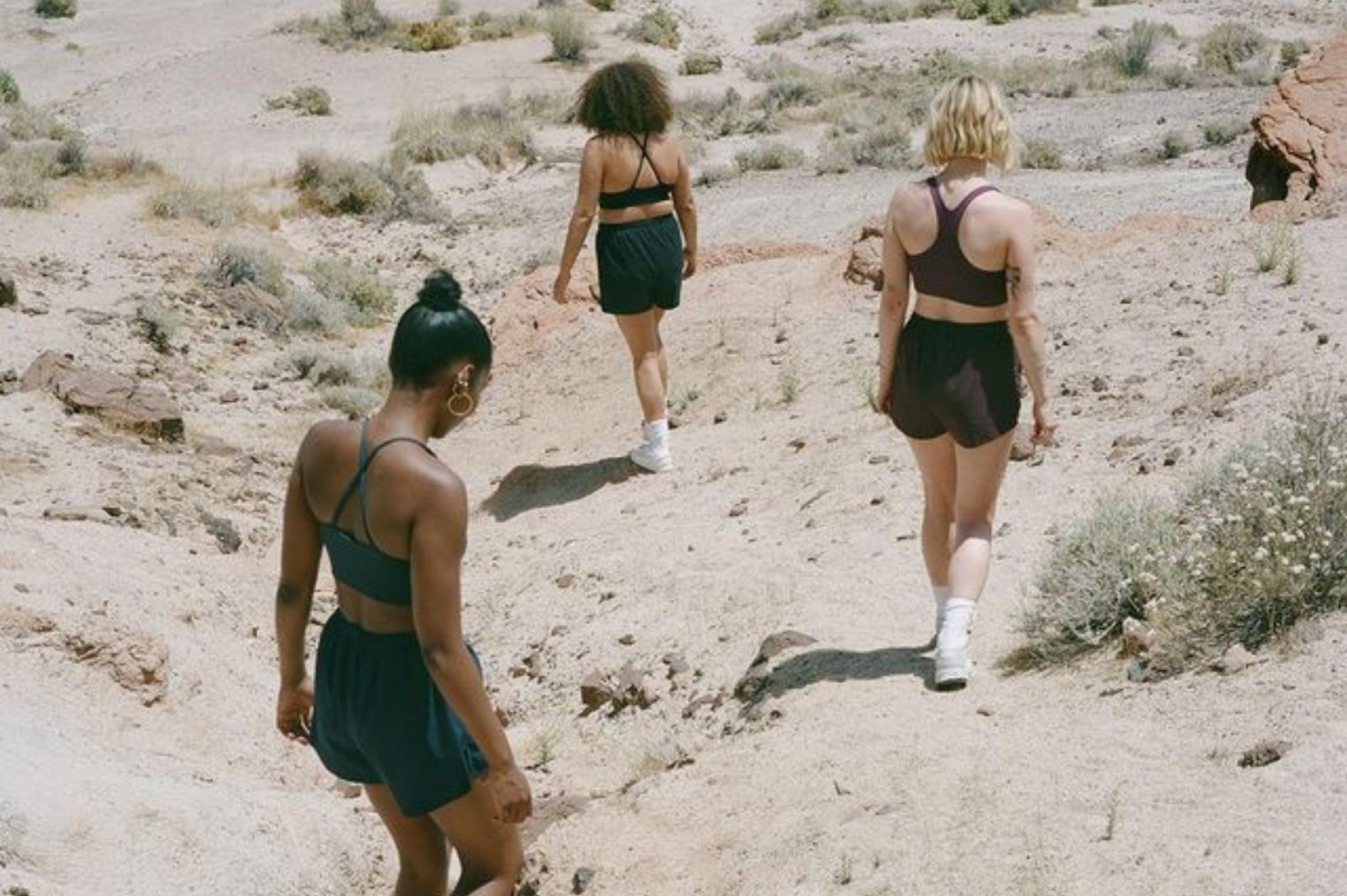 We've put together a list of brands from Australia, New Zealand and the United States consciously crafting sustainable activewear that does not compromise on quality, ethics or aesthetics. Nope, it isn't too good to be true.


Activewear, but make it sustainable.

In the 21st century, a good sustainable activewear set is a necessity. Whether you're running a marathon or running to the fridge, sustainable sportswear is a wardrobe staple – especially when it's been crafted from a material regenerated from recycled water bottles or made in a factory that holds the highest standards of ethical and sustainable production.

We've put together a list of brands from Australia, New Zealand and the United States consciously crafting sustainable sports bras and leggings that do not compromise on quality, ethics or aesthetics. Nope, it isn't too good to be true.







Australia-based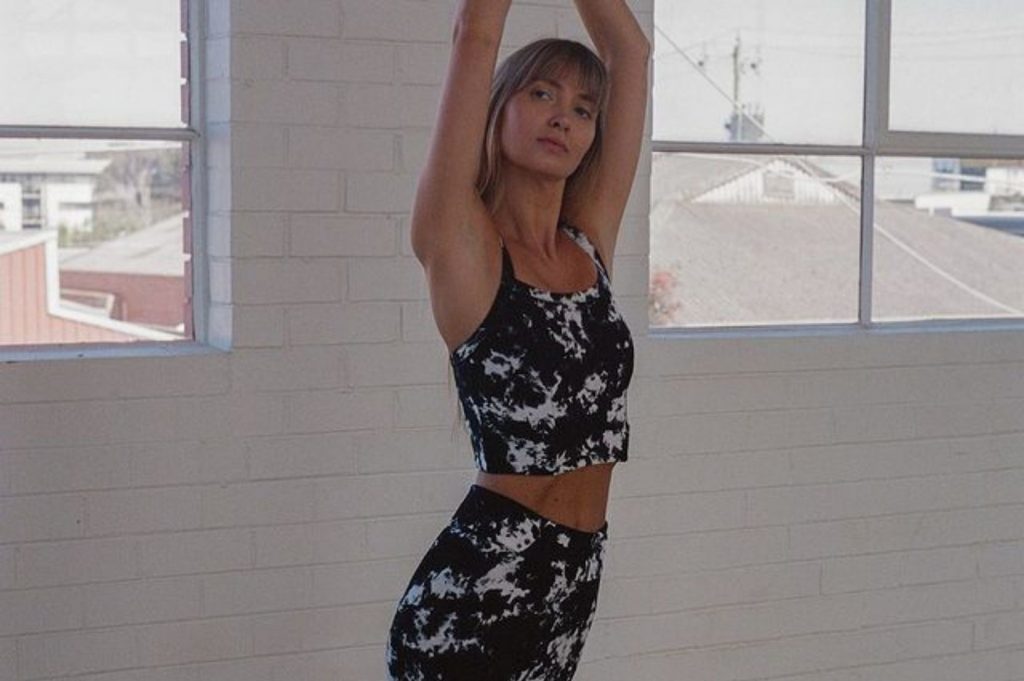 Location | Australia
Size range | 6-14



Pinky & Kamal is an Australian sustainable activewear company helping people move freely, live simply and stay comfortable; being ethical and sustainable is simply a given—that's the way of the future.

The sustainably made activewear that Pinky & Kamal creates is produced in small runs; is made from either a Global Organic Textile Standard Certified cotton and elastane blend, or an OEKO-TEX certified bamboo and spandex blend; is hand-dyed; and with each and every purchase, one or two trees are planted in partnership with One Tree Planted

A transparent supply chain is another non-negotiable for the Pinky & Kamal team. In fact, Pinky & Kamal's founder, Nat, is on a first name basis with all of her makers – Pinky & Kamal's head of production is a beautiful Indonesian mother of two who not only keeps her household running smoothly but all of the production for the brand as well, including quality control.

From charity to an ethical supply chain to sustainable fabrics, Pinky & Kamal is making conscious choices in pretty much every area of business, and the fact that their sustainable crops and leggings are as beautiful as they are is just a massive bonus.





Read up on Pinky & Kamal, meet Pinky & Kamal's founder, Natalie Carusi, and shop Pinky & Kamal's sustainable activewear (and use the code 'EME10' for 10% off your first order. You're welcome).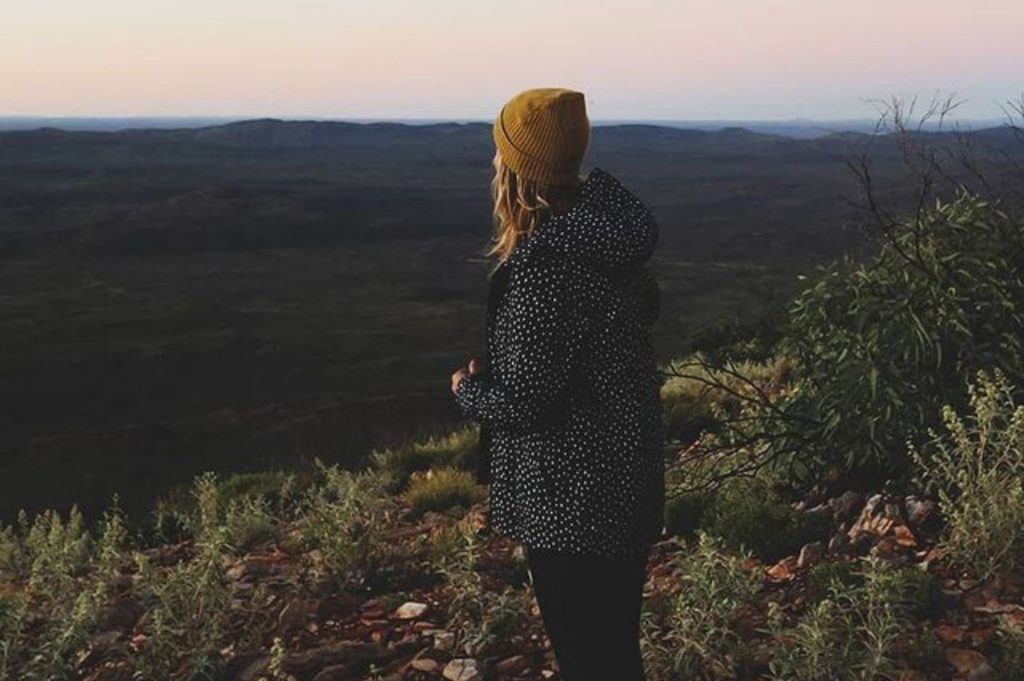 Location | Australia
Size range | XXS-XL



Team Timbuktu is an ethical activewear brand for the mindful soul. The beautiful designs that come out of their factory are whimsical and dreamy, and more often than not you will find stars and patterns lacing the bras, tights, and jackets produced. 

Team Timbuktu's jackets, leggings and bike shorts are made from recycled plastic water bottles. The reason behind this is so less plastic enters our oceans and landfills and more get put to better use (like giving consumers kickass, fashionable sustainable activewear that'll last them through countless workouts or days binging Netflix). This is also less energy intensive than the creation of synthetic fibres, so it is actually helping the environment in a lot more ways than one.

Team Timbuktu only employs makers who the team have personally met, and they visit them every year to ensure their workplace standards are consistently being met. What's incredible about Team Timbuktu is their commitment to transparency, and their desire to continue to be as eco-friendly in their practices as possible. We love you, Team Timbuktu.





Read up on Team Timbuktu, meet Team Timbuktu's founder, Rhianna Knight, and shop Team Timbuktu's ethical activewear (and use the code 'EME10' for 10% off your first order. You're welcome).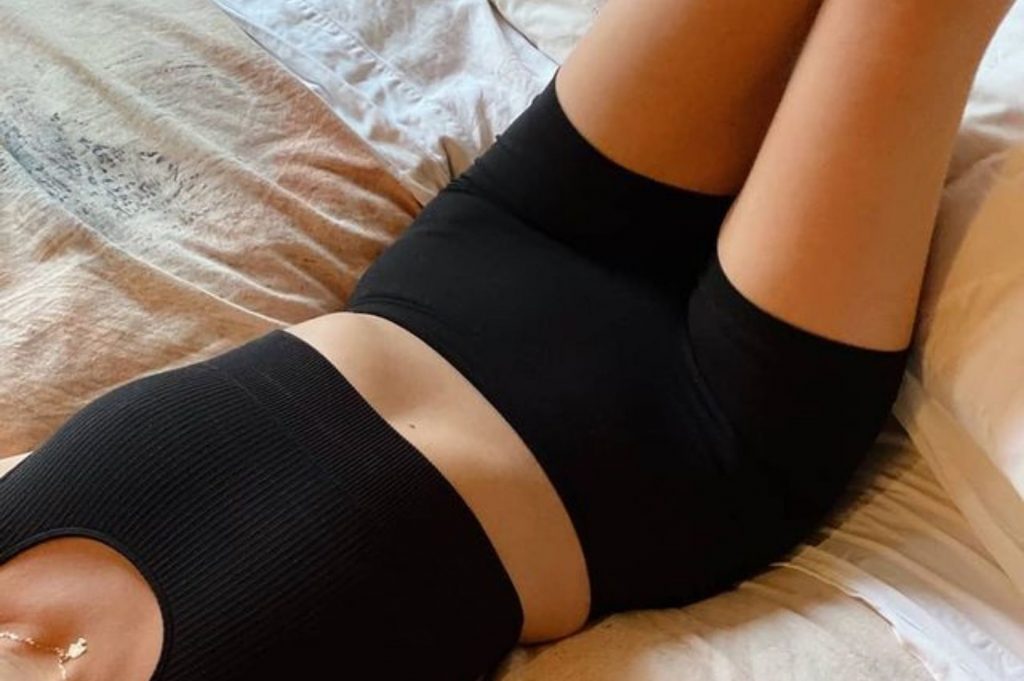 Location | Australia
Size range | XS-3XL



Boody is providing us conscious consumers with affordable, comfy clothing essentials for the entire family that are good for the planet and good for us, too – including sustainably made sportswear.

Boody is redefining what it means to do comfort well, as the products under the Boody name have all been created with ethics, sustainability, and quality in mind. Boody's brilliant bamboo is FSC certified, Ecocert(ified), and PETA Vegan approved, and their products are SGS tested, made in a WRAP certified factory, and meet STANDARD 100 by OEKO-TEX.

Not only is bamboo hypoallergenic, highly breathable and delicate on our largest organ, Boody's bamboo is also grown organically without artificial irrigation, and is fast growing and quick to regenerate, making it one of the best plants to utilise on the sustainability front.

If you're in need of some new sustainable activewear that didn't cost the earth or its people to create, get some Boody for your booty—and for your feet and for your torso and basically for every other part of your hot bod, too.





Read up on Boody, meet Boody's CEO, Shaun Greenblo, and shop Boody ethically made sportswear (and use the code 'ETHICAL15' for 15% off. You're welcome).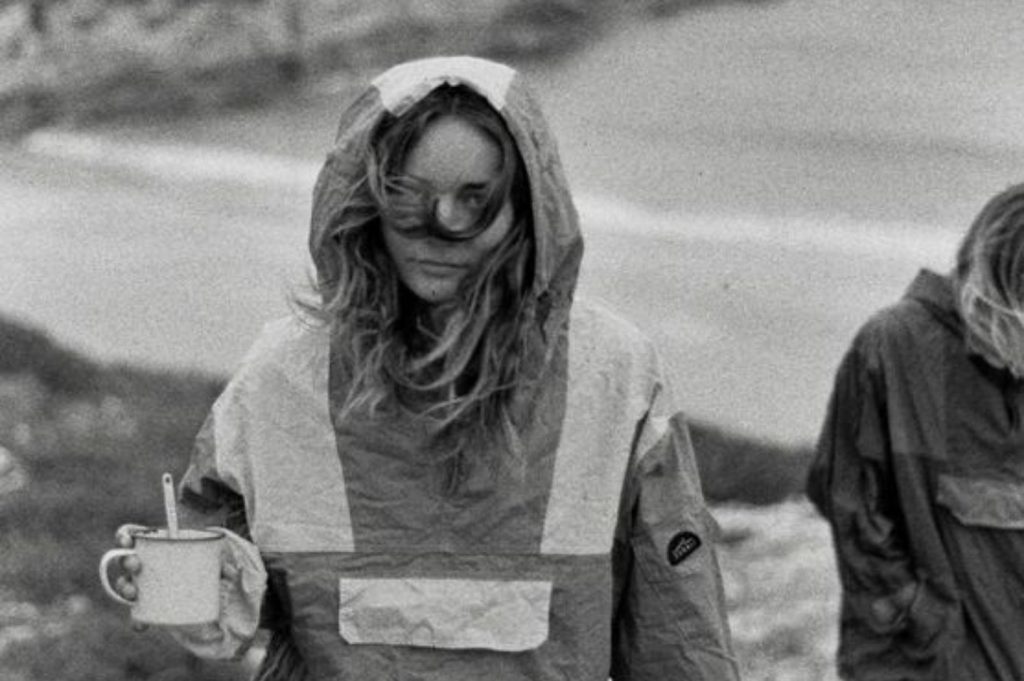 Location | Australia
Size range | XXS-XXL


With Zorali, think less "gym" and more "great outdoors" sustainable activewear, as they've got you covered (literally) for all things outdoors.

Zorali specialises in ethically-made outdoor gear designed to get you outside and enjoying nature, but more importantly, they do so with sustainability goals in place, so you can enjoy the environment while protecting it.

Their hemp factory in Qingdao, China was founded in 1999 with the idea that textiles can be luxurious and high quality while simultaneously being sustainable and eco-friendly. Their factory code of conduct ensures all the people in their supply chain are treated well, paid properly and have a safe spot to work.

As for their sustainability, the Zorali ethical garments are made out of amazing fabrics like hemp but also organic cotton and recycled fabrics. They're also fully carbon neutral, donate to 1% for the planet, and plant 10 trees for every single product they sell. Oh, and if that's not enough, Zorali intends to create a closed loop system, continue to ensure their supply chain is ethical and to plant 1 million trees, all by 2025.





Read up on Zorali, meet Zorali's founders, Cam and Elise Greenwood, and shop Zorali's sustainable outdoor garments.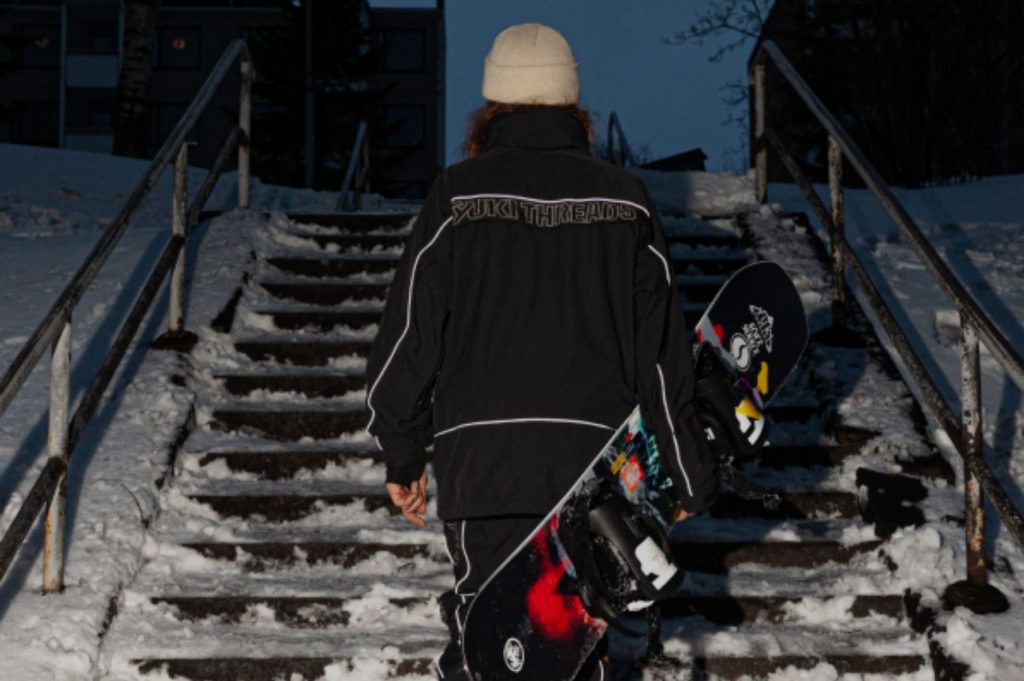 Location | Australia
Size range | XXS-XXL




As with Zorali, Yuki Threads is less "gym" and more"outdoor" sustainable activewear. With snow gear, hoodies, quitters, fleeces and more, Yuki Threads has everything you need for adventuring and getting active in the mountains.

Not only is their gear functional, stylish and reasonably priced, but it's also certified Fair Trade and made with GOTS certified fabric; their synthetic fabrics are made from recycled plastic bottles; they use Bluesign approved fabrics; they're proud partners with 1% For The Planet (a self-imposed environmental tax on all sales); and all of their makers are certified with social compliance via current audit certificates, meaning every single person in the supply chain works in a certified fair workplace.

Although EME has clear definitions of what it means to be ethical and sustainable—and we think Yuki Threads are doing an amazing job at ticking those boxes—their transparency and integrity is as refreshing as a cold alpine gust of wind to the face.





Read up on Yuki Threads, meet Yuki Threads' founder, Luke Mitchell, and shop Yuki Threads' ethically made outdoor gear (and use the code 'EME10' for 10% off your first order. You're welcome).


---




New Zealand-based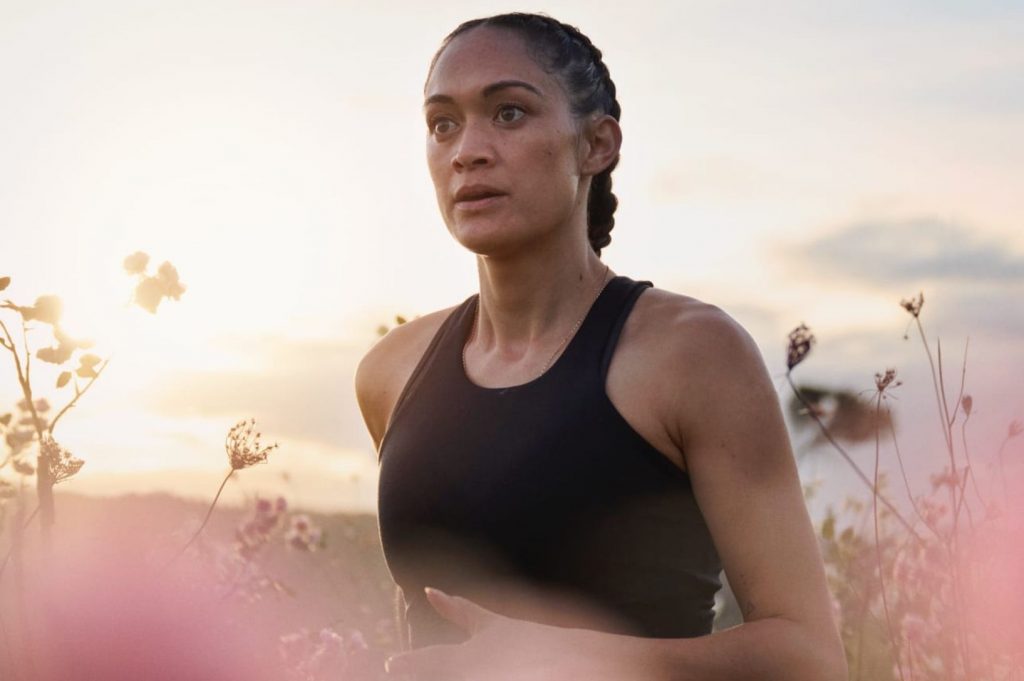 Location | New Zealand
Size range | XS-XXXL



Allbirds is a New Zealand-based company that makes shoes from all natural materials, including Merino Wool, and has a drive "to create better things in a better way." They also have FSC Certification, which basically means: 1) they source materials that meet meticulous standards to protect the environment, animals, and people, and 2) they're just a super epic brand. They've even invented their own revolutionary shoe soles and fabric. How good is all of that?

What are they doing on the activewear list, you ask? Well, Allbirds has recently extended their offerings to include a range of women's and men's ethical sportswear, including leggings and shorts. Using fabrics including recycled nylon, recycled polyester, Tencel and, of course, their signature Merino Wool, Allbirds is ensuring their sustainable activewear range is, well, sustainable.

The packaging they use is 90% post-consumer recycled cardboard, so no harm will come to the environment in their journey to you. Go take a look.






Read up on Allbirds and shop Allbirds' ethical activewear.


---





United States-based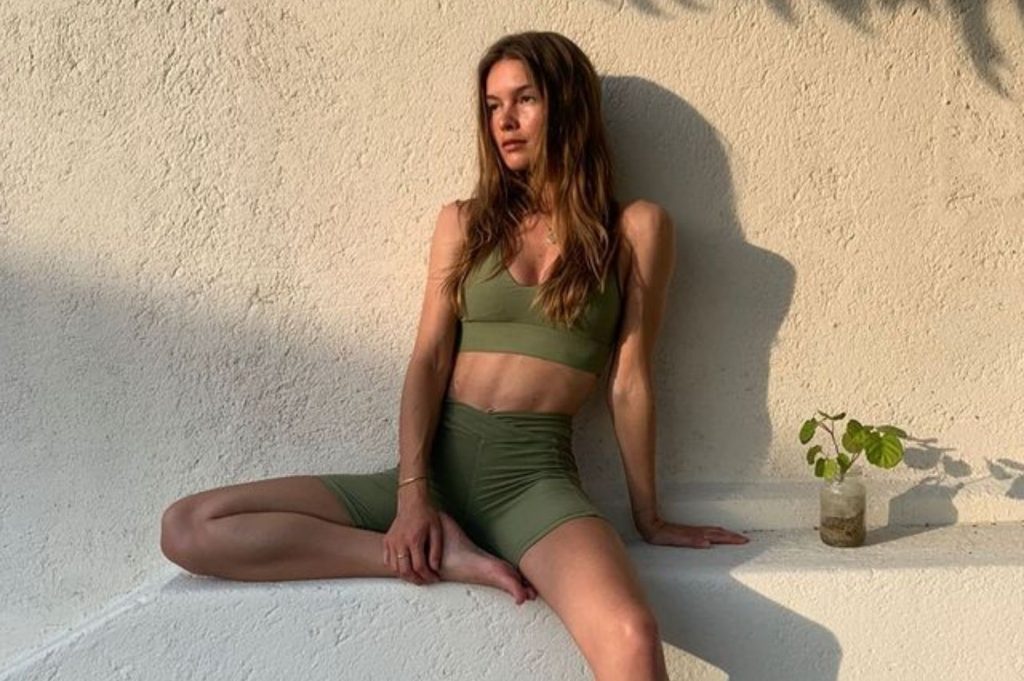 Location | United States
Size range | XS-XL


Can sustainability be sexy? We sure as hell think so, and so does the Los Angeles based brand, Wolven. In fact, Wolven has made it their mission to Make Sustainability Sexy, and boy have they delivered.

Wolven's sustainable leggings and sports bras are made with OEKO-Tex certified recycled PET fabric, a fabric made from recycled plastic water bottles. This certification ensures that their material is free of harmful and toxic chemicals. Over 11 million tons of plastic waste enters the world's oceans each year. RPET creates a second life for plastics, helping to keep plastic out of our planet's delicate ecosystems. A life-cycle analysis finds that producing RPET generates 79% less carbon emissions than its virgin counterpart.

Wolven's sportswear is ethically made in China by manufacturing partners that are certified by WCA for labor, wages, work hours, health, safety, and environmental practices. Wolven products have a smaller carbon footprint due to being produced in Asia where the fabric is made, as opposed to being produced in the US. Their import shipments are certified 100% carbon-neutral by their investments in carbon-offset initiatives. In addition to this, all of Wolven's modal styles are cut and sewn in downtown Los Angeles by a small, female-owned sewer, named Vilma, in great conditions, of course.

If all that ain't sexy, we don't know what is.





Read up on Wolven, meet Wolven's founder, Kiran Jade, and shop Wolven's sustainable leggings and sports bras (and use the code 'EME20' for 20% off. You're welcome).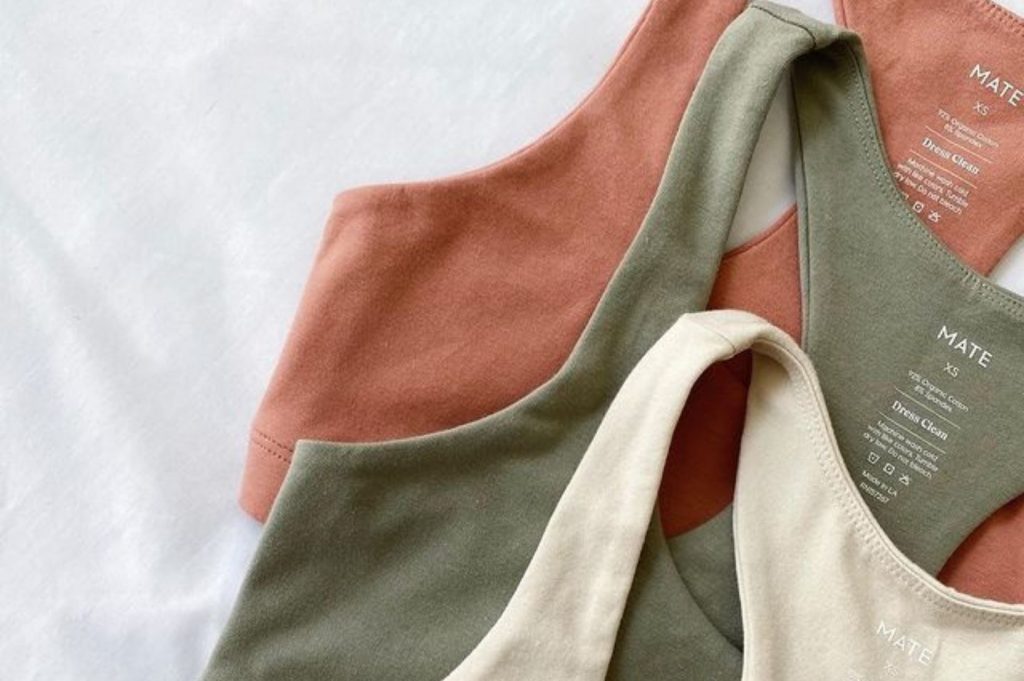 Location | Unites States
Size range | XS-3XL


Los Angeles based brand MATE The Label makes getting dressed easy, stylish, non-toxic and sustainable. They are committed to using organic materials, producing locally and recycling, and that's why they are our new BFFs.

MATE The Label utilises non-toxic, natural and organic materials to make their sustainable activewear, including organic cotton, a material that uses 87% less water than conventionally grown cotton and emits 45% less greenhouse gases. MATE The Label also uses 100% recycled materials for their shipping mailers and boxes and they don't send any extra branded materials along with your order to help eliminate single-use waste. Oh, and all orders are shipped with recyclable tissue paper.

So, if you're looking for ethical activewear, hit up your MATE—you'll be spreading love, not chemicals, and contributing to a more sustainable fashion industry.





Read up on MATE The Label, meet MATE The Label's founder, Kayti Carr, and shop MATE The Label's sustainable activewear (and use the code 'EME15' for 15% off. You're welcome).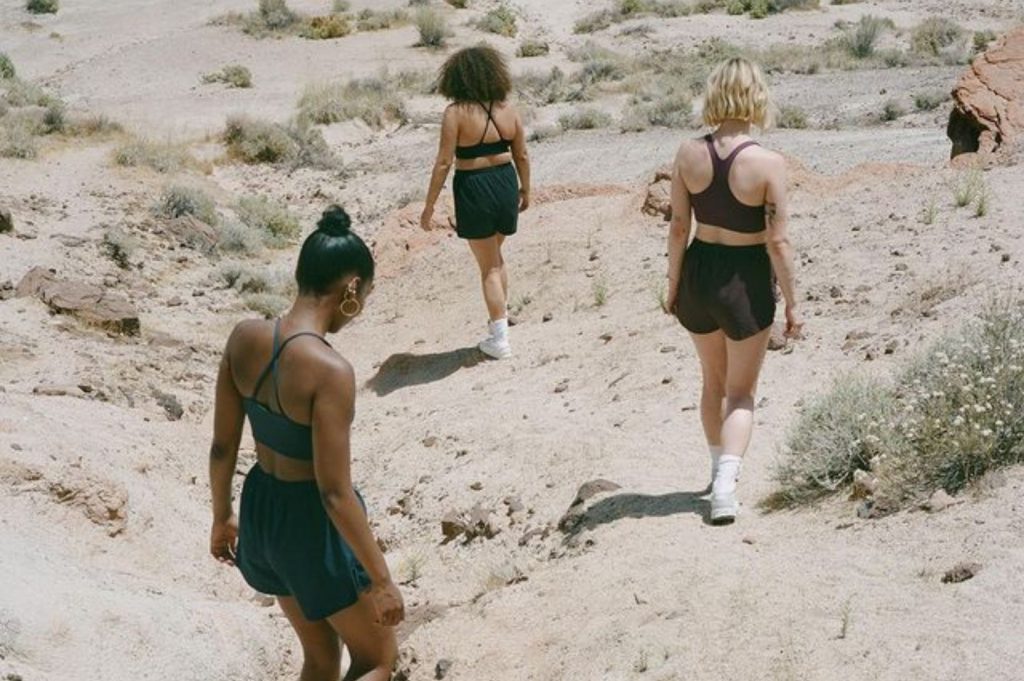 Location | United States
Size range | 2XS-6XL


Girlfriend Collective makes sustainable sportswear that is designed to never go out of fashion. Their vast range of colours, including Toasted Apricot and Midnight, make it easy to mix and match pieces so the aesthetically conscious exerciser will always have a new outfit. 

The Girlfriend Collective activewear range includes bras, bralettes, unitards, tees, and bodysuits, just to name a few, and all are crafted from a material made of recycled water bottles. What's more is the sustainable activewear is made in an SA8000 certified facility which means it's safe to work in, there's no forced or child labour, the workers have a right to unionise; and Girlfriend Collective provides their employees with free health check ups rather than deducting it from wages, and they start the pay at 125% of the local minimum wage. 

Girlfriend Collective is pushing their profits in the right direction, and if investing our money into beautiful and sustainable activewear is the way to help them do good then we will happily oblige. At the end of the day, we all vote with our dollars for the world we want to live in.





Read up on Girlfriend Collective, and shop Girlfriend Collective ethically made activewear.