Break A Sweat Not The Bank With These Ethical And Sustainable Activewear Brands
We've put together a list of brands from Australia, New Zealand and the United States consciously crafting sustainable activewear that does not compromise on quality, ethics or aesthetics. Nope, it isn't too good to be true.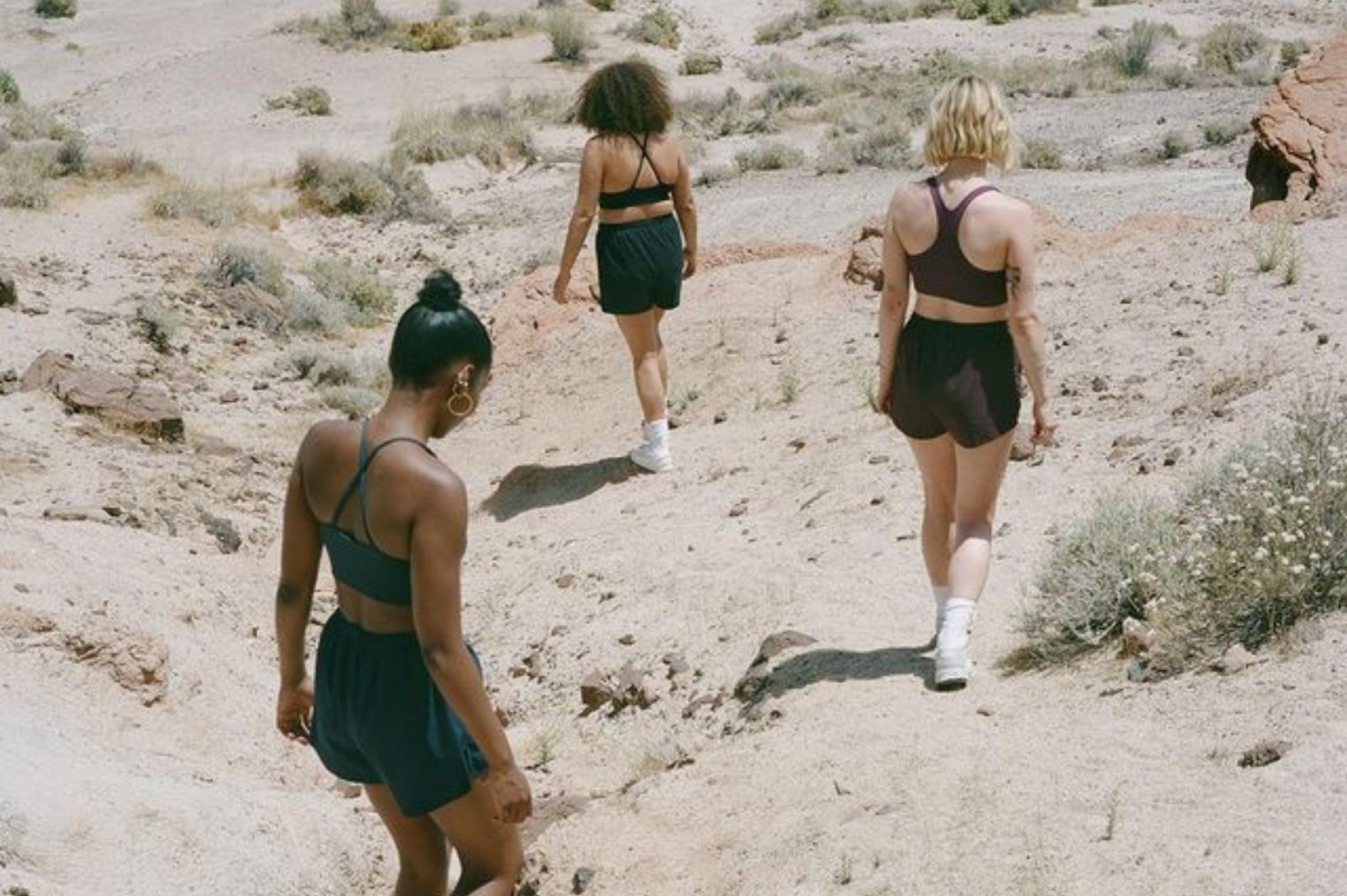 In the 21st century, a good sustainable activewear set is a necessity. Whether you're running a marathon or running to the fridge, sustainable sportswear is a wardrobe staple – especially when it's been crafted from a material regenerated from recycled water bottles or made in a factory that holds the highest standards of ethical and sustainable production.

We've put together a list of brands from Australia, New Zealand, and the UK consciously crafting sustainable sports bras and leggings that do not compromise on quality, ethics or aesthetics.







Australia-based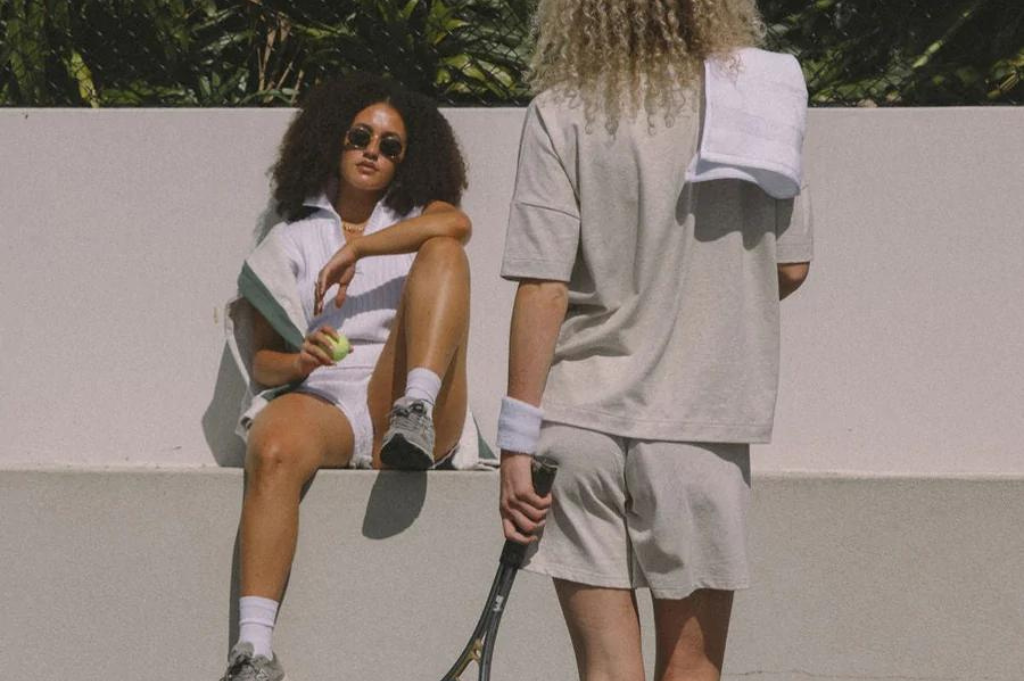 Location | Australia
Size range | 6-14



Pinky & Kamal is an Australian sustainable activewear company helping people move freely, live simply and stay comfortable; being ethical and sustainable is simply a given—that's the way of the future.

The sustainably made activewear that Pinky & Kamal creates is produced in small runs; is made from either a Global Organic Textile Standard Certified cotton and elastane blend, or an OEKO-TEX certified bamboo and spandex blend; is hand-dyed; and with each and every purchase, one or two trees are planted in partnership with One Tree Planted

A transparent supply chain is another non-negotiable for the Pinky & Kamal team. In fact, Pinky & Kamal's founder, Nat, is on a first name basis with all of her makers – Pinky & Kamal's head of production is a beautiful Indonesian mother of two who not only keeps her household running smoothly but all of the production for the brand as well, including quality control.

From charity to an ethical supply chain to sustainable fabrics, Pinky & Kamal is making conscious choices in pretty much every area of business, and the fact that their sustainable crops and leggings are as beautiful as they are is just a massive bonus.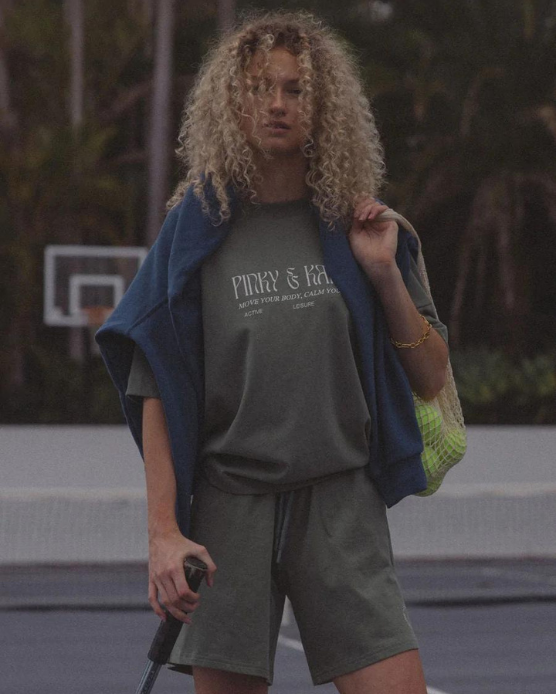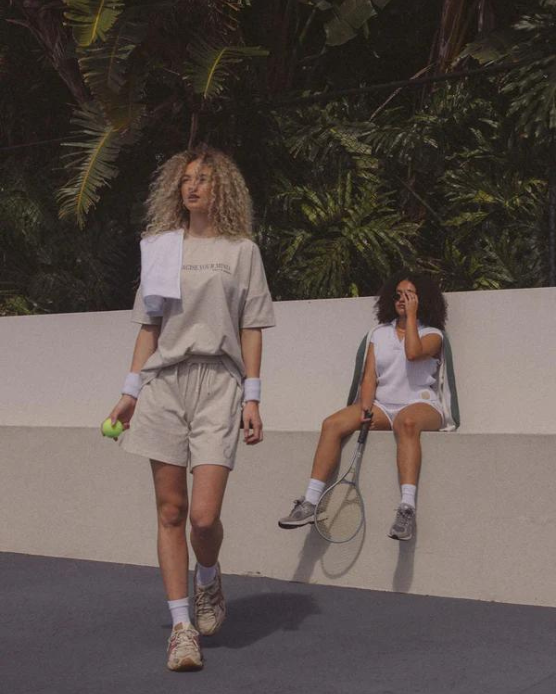 Shop Pinky & Kamal, and use 'EME' for 15% off.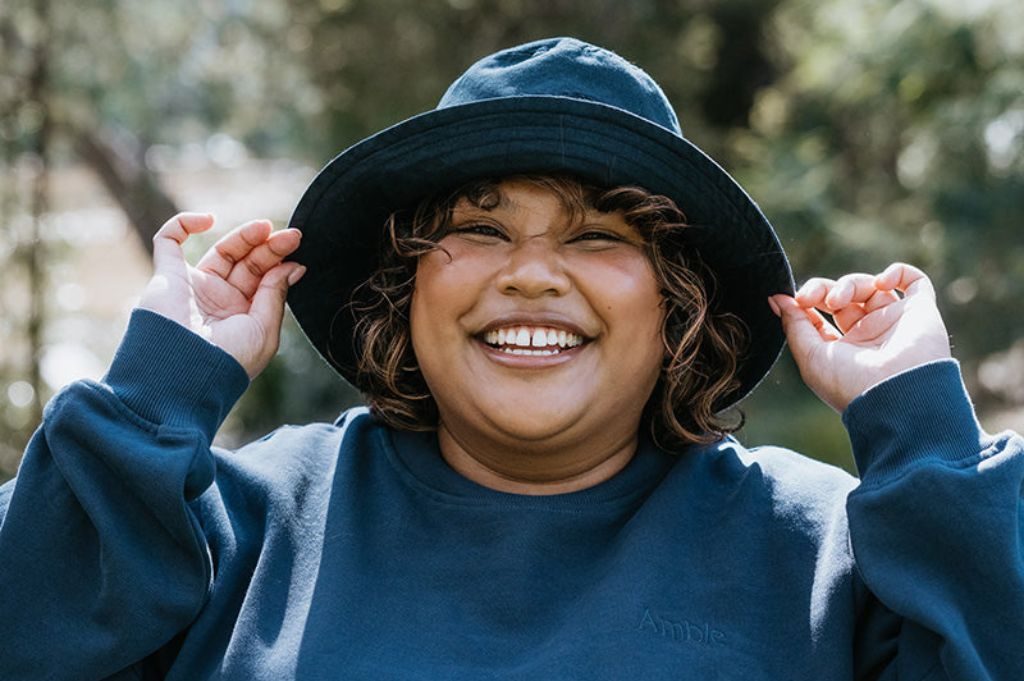 Location | Australia
Size range | XXS-XL



Amble is an ethical activewear brand for the mindful soul, and for the conscious consumer who values style and sustainability.

Amble's jackets, leggings and bike shorts are made from recycled plastic water bottles and, to date, Amble has recycled over 250,000 water bottles. Talk about turning trash into treasure.

All of the Amble activewear is ethically made by manufacturers that have third party accreditations, including BSCI, SA8000, SMETA and GOTS.
What's more, Amble ensures sustainability and transparency throughout their supply chains, and plants one tree with every order.





Read up on Amble and meet Amble's founder Rhianna Knight, and shop Amble's ethical activewear (and use the code 'EME' for 10% off).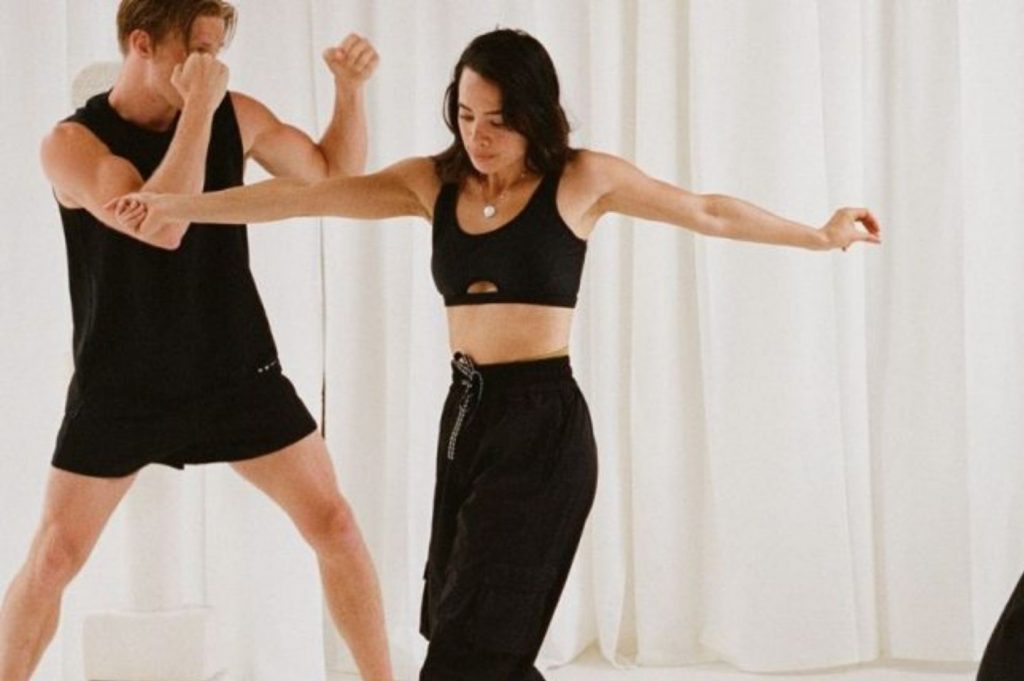 Location | Australia
Size range | XXS-XL


Nu Form is a newly established activewear brand dedicated to ethical and sustainable production, inclusivity, and good activewear. Honestly, at this point, we're dedicated to Nu Form.

All of Nu Form's ethically-made activewear is crafted in a BSCI and WRAPS certified, and as the Nu Form brand is owned by its factory, a compliance to strict ethical policies is essentially unavoidable.

The Nu Form activewear is made with intention from custom woven, globally certified organic fabrics, dyes and finishes. As the factory in which the Nu Form garments are produced manufactures for others as well, the Nu Form activewear is made with fabrics already on hand, fabrics including GOTS certified organic cotton, organic hemp and recycled polyester.

What's more is the Nu Form team has ensured that the garments can be worn across all aspects of daily life, not just in the gym. The t-shirts, tights, shorts and crops can be just as easily worn to a coffee date as they can to yoga, and this considered, versatile and functional design further contributes to Nu Form's commitment to sustainability.

The epic sustainable activewear produced under the Nu Form name is done so with a deep commitment to environmental and social responsibility, to inclusivity, and to versatile and functional design, so if you're in the market for some new ethically-made workout clothes, Nu Form has got you covered.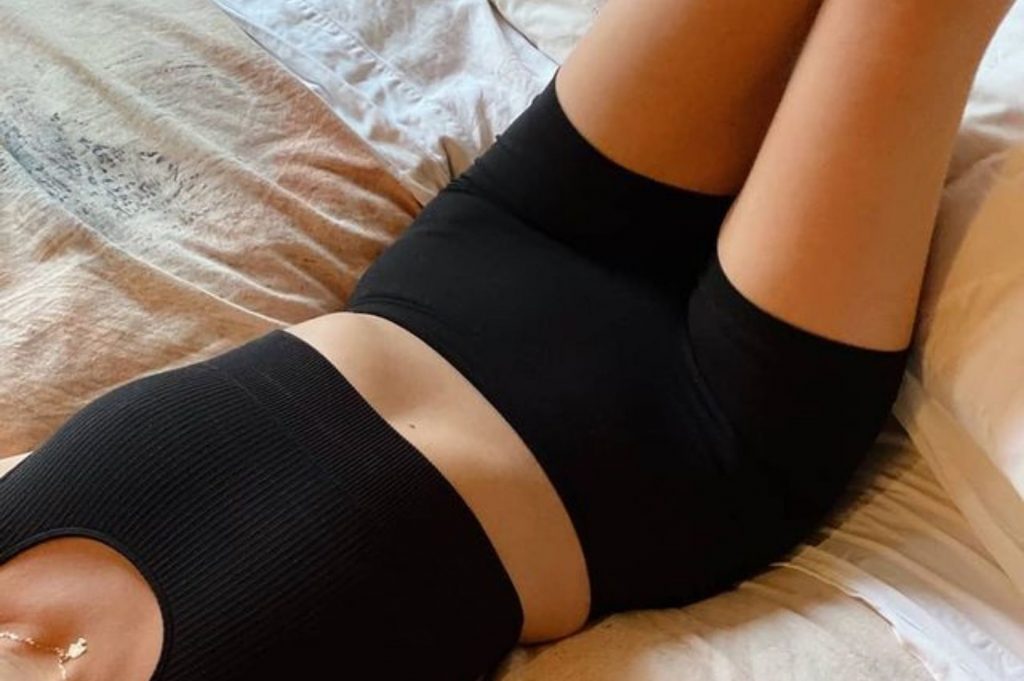 Location | Australia
Size range | XS-3XL



Boody is providing us conscious consumers with affordable, comfy clothing essentials for the entire family that are good for the planet and good for us, too – including sustainably made sportswear.

Boody is redefining what it means to do comfort well, as the products under the Boody name have all been created with ethics, sustainability, and quality in mind. Boody's brilliant bamboo is FSC certified, Ecocert(ified), and PETA Vegan approved, and their products are SGS tested, made in a WRAP certified factory, and meet STANDARD 100 by OEKO-TEX.

Not only is bamboo hypoallergenic, highly breathable and delicate on our largest organ, Boody's bamboo is also grown organically without artificial irrigation, and is fast growing and quick to regenerate, making it one of the best plants to utilise on the sustainability front.

If you're in need of some new sustainable activewear that didn't cost the earth or its people to create, get some Boody for your booty—and for your feet and for your torso and basically for every other part of your hot bod, too.





Read up on Boody and shop Boody ethically made sportswear (and use the code 'ETHICAL15' for 15% off. You're welcome).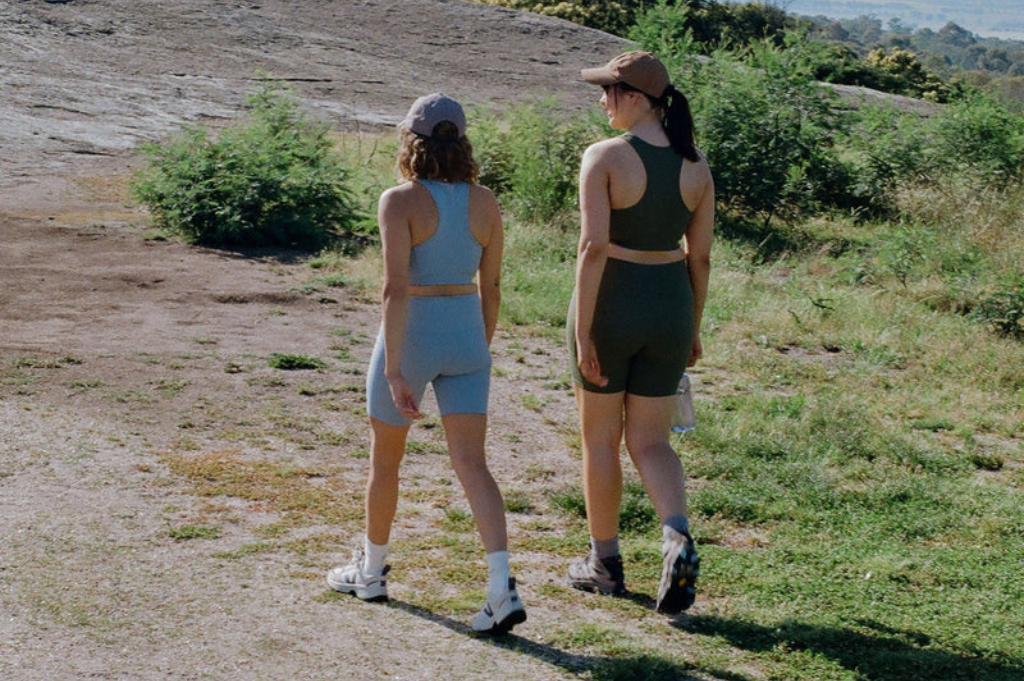 Location | Australia
Size range | XXS-XXL


With Zorali, think less "gym" and more "great outdoors" sustainable activewear, as they've got you covered (literally) for all things outdoors.

Zorali specialises in ethically-made outdoor gear designed to get you outside and enjoying nature, but more importantly, they do so with sustainability goals in place, so you can enjoy the environment while protecting it.

Their hemp factory in Qingdao, China was founded in 1999 with the idea that textiles can be luxurious and high quality while simultaneously being sustainable and eco-friendly. Their factory code of conduct ensures all the people in their supply chain are treated well, paid properly and have a safe spot to work.

As for their sustainability, the Zorali ethical garments are made out of amazing fabrics like hemp but also organic cotton and recycled fabrics. They're also fully carbon neutral, donate to 1% for the planet, and plant 10 trees for every single product they sell. Oh, and if that's not enough, Zorali intends to create a closed loop system, continue to ensure their supply chain is ethical and to plant 1 million trees, all by 2025.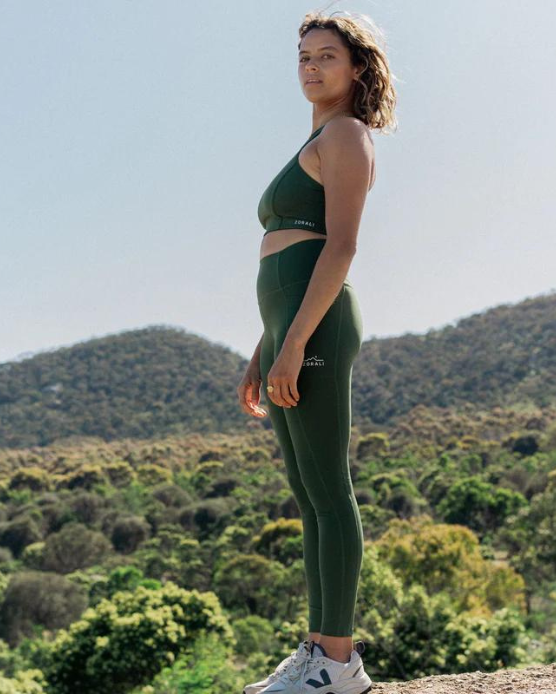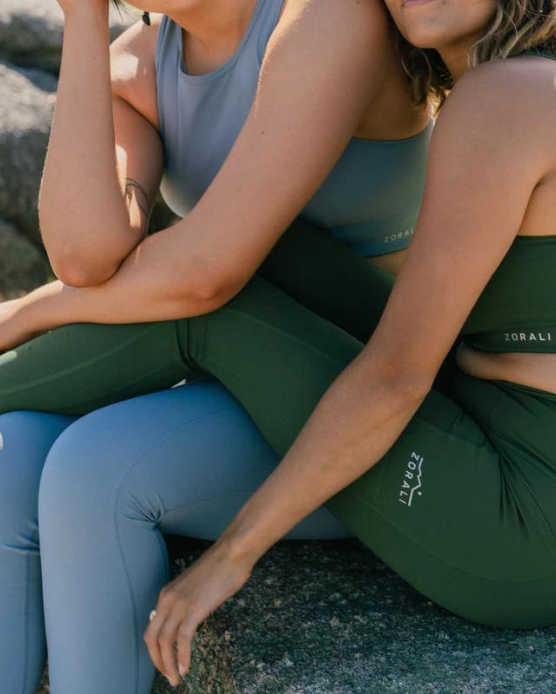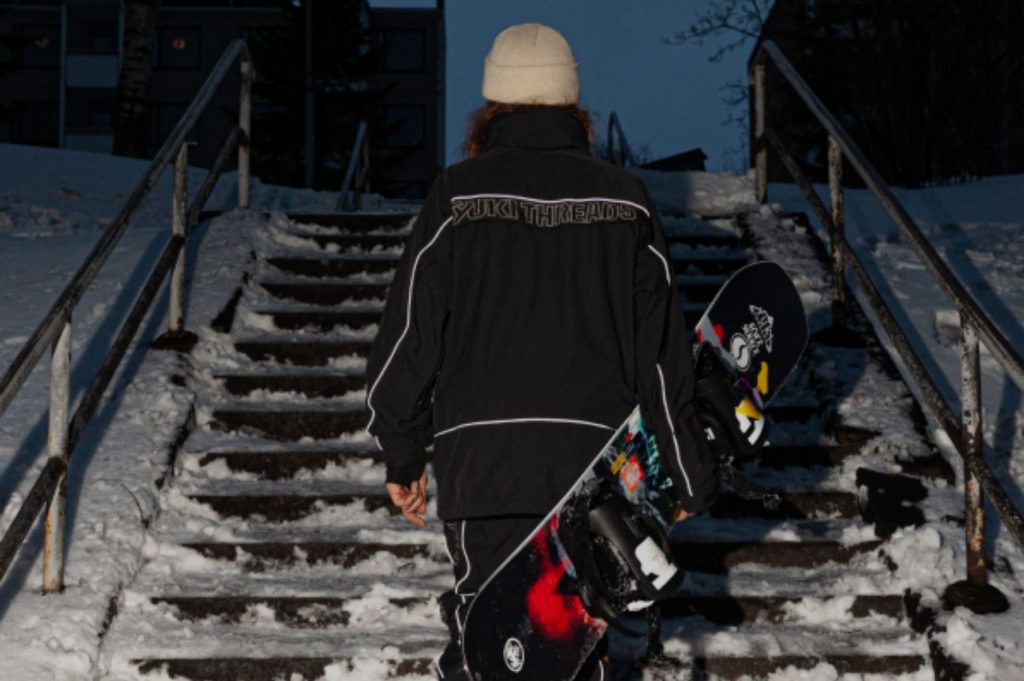 Location | Australia
Size range | XXS-XXL




As with Zorali, Yuki Threads is less "gym" and more"outdoor" sustainable activewear. With snow gear, hoodies, quitters, fleeces and more, Yuki Threads has everything you need for adventuring and getting active in the mountains.

Not only is their gear functional, stylish and reasonably priced, but it's also certified Fair Trade and made with GOTS certified fabric; their synthetic fabrics are made from recycled plastic bottles; they use Bluesign approved fabrics; they're proud partners with 1% For The Planet (a self-imposed environmental tax on all sales); and all of their makers are certified with social compliance via current audit certificates, meaning every single person in the supply chain works in a certified fair workplace.

Although EME has clear definitions of what it means to be ethical and sustainable—and we think Yuki Threads are doing an amazing job at ticking those boxes—their transparency and integrity is as refreshing as a cold alpine gust of wind to the face.





Read up on Yuki Threads and shop Yuki Threads' ethically made outdoor gear (and use the code 'EME10' for 10% off your first order. You're welcome).


---




New Zealand-based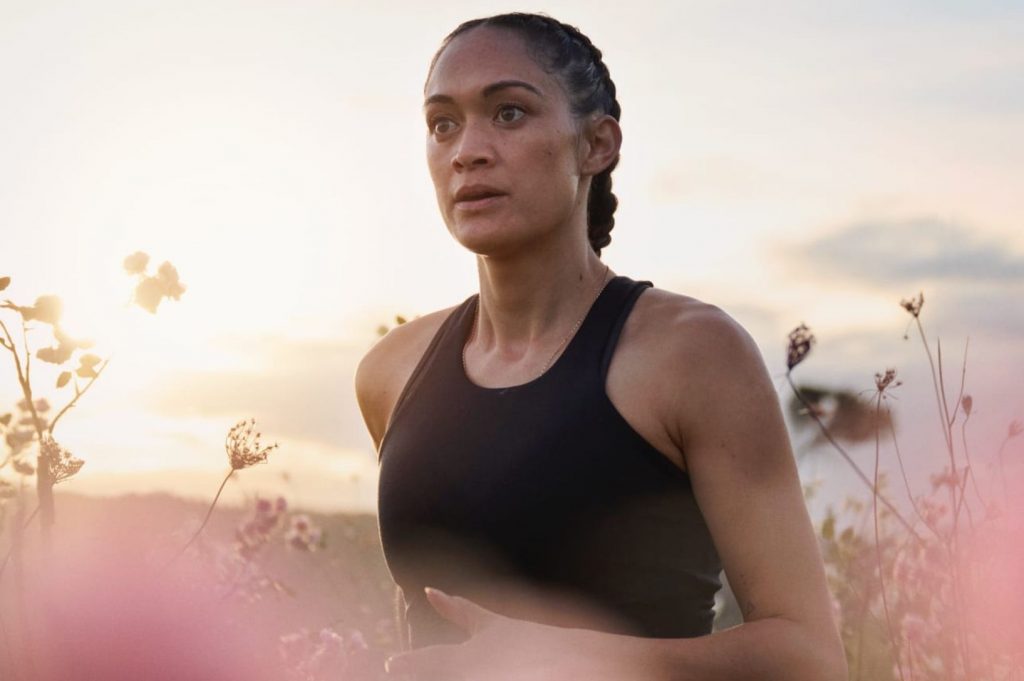 Location | New Zealand
Size range | XS-XXXL



Allbirds is a New Zealand-based company that makes shoes from all natural materials, including Merino Wool, and has a drive "to create better things in a better way." They also have FSC Certification, which basically means: 1) they source materials that meet meticulous standards to protect the environment, animals, and people, and 2) they're just a super epic brand. They've even invented their own revolutionary shoe soles and fabric. How good is all of that?

What are they doing on the activewear list, you ask? Well, Allbirds has recently extended their offerings to include a range of women's and men's ethical sportswear, including leggings and shorts. Using fabrics including recycled nylon, recycled polyester, Tencel and, of course, their signature Merino Wool, Allbirds is ensuring their sustainable activewear range is, well, sustainable.

The packaging they use is 90% post-consumer recycled cardboard, so no harm will come to the environment in their journey to you. Go take a look.






Read up on Allbirds and shop Allbirds' ethical activewear.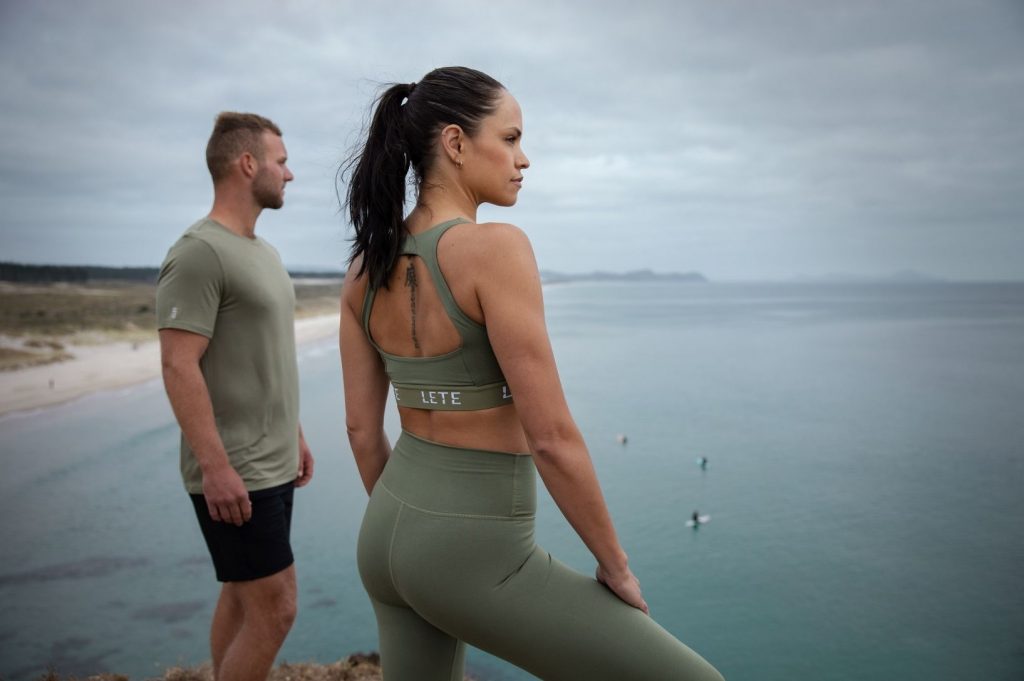 Location | New Zealand
Size range | 4-18


LETE is a New Zealand-based ethical activewear company with the utmost commitment to environmental and social responsibility. Sustainability, ethical production, giving back and transparency are the foundation on which LETE operates, and the incredible bamboo women's and men's activewear produced by this company is proving style and sustainability can go hand in hand.

Bamboo, the eco-friendly material of choice for the LETE activewear, was chosen because it reflects the companys' own commitment to sustainability. Almost 90% of LETE's women's and men's activewear is crafted from Tanboocel, an environmentally-friendly, breathable, durable and UV-resistant bamboo fabric manufactured by a Chinese company, Jigao Chemical Fibre Co.

What's more is LETE has full control of their supply chain, and their manufacturing partners uphold BSCI's Code of Conduct, which essentially means that working conditions and workers' rights are of the utmost importance. LETE also donates $2.50 from every piece of sustainable activewear sold to HalfCut, a non-profit organisation focusing on rainforest conservation and regeneration.

Now that's some good activewear.

Shop Lete, and use 'EME' for 15 off.
---





UK-based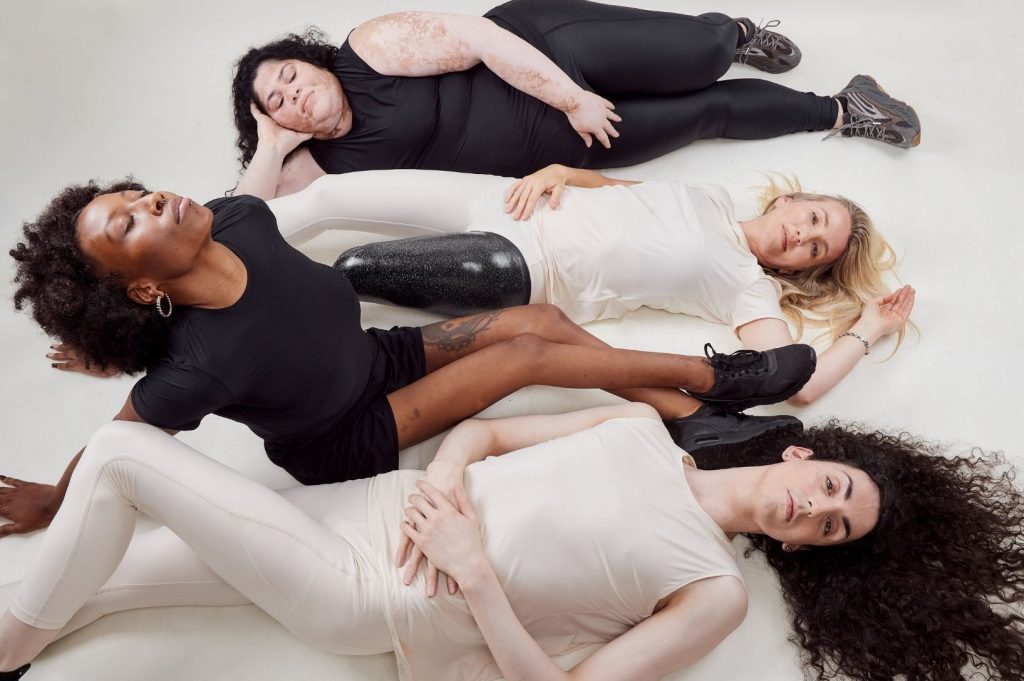 Location | UK
Size range | XXS-4XL



Ran By Nature is a UK-based sustainable activewear brand creating "ethical athleisure you can actually work out in." Ran By Nature is a company with an unwavering commitment to sustainability and to inclusivity, and this is evident in each and every facet of this epic, game-changing business.

All of the Ran By Nature ethical activewear, from the sweat-proof hijabs to the multipurpose shorts, is lovingly (and ethically) brought to life at Studio 54 in Jesmond, UK. Studio 54 is a studio focusing on small batch production, sampling and development where the seamstresses set their own hourly rate. That's what we love to hear!

What's more is Ran By Nature's fabrics of choice for their made-to-order sustainable activewear include ECONYL, a regenerated yarn made from recycled ocean waste and plastic water bottles; Amni Soul Eco, a biodegradable polyamide yarn that, if ever in landfill, will decompose in five years; and Tencel, a super breathable fabric made from wood pulp.

We know you'll love Ran By Nature just as much as we do.





Read up on Ran By Nature and shop Ran By Nature's sustainable and inclusive activewear.