The art and science of natural haircare with Adelle Rodda of Botaniq.
Adelle Rodda of Botaniq is a hairstylist and scientist with strong values and a passion for natural haircare and green chemistry. We spoke with Adelle about how she combined her two vocations to create her own line of sustainable and socially responsible hair products. Adelle proves that socially conscious businesses can become business as usual.
What made you start Botaniq?
I believe that haircare should elevate your natural hair texture and focus on long-term hair health while being gentle on the planet. I wanted authentic natural products that performed like the premium salon brands I was used to using as a hairstylist – without the associated environmental issues. I have a science degree (BSc. Dip Form Chem), so naturally, I started experimenting and botaniq evolved from there.
Do you have a morning routine? If so what is it you do to set yourself up for the day ahead?
My morning routine always starts with coffee and usually some form of exercise. Each day is pretty different – I see clients a couple of days a week, some days I'm in my lab and others I'm in my office – but I always put sunscreen on my face, botaniq in my hair and a spritz of Abel perfume on before I leave the house.
What's the biggest barrier you've found to succeeding as a socially conscious business?
It can take a lot of time and research to find suppliers that share the same values. Being socially conscious goes hand in hand with being environmentally conscious, so it's essential to get the balance right when it comes to choosing ingredients. Organically-grown doesn't automatically mean the workers involved in growing and harvesting have been treated well or paid fairly. Thankfully, there are some great businesses out there that share the same ethos, and consumer pressure will help more companies to follow suit. It's about time that socially conscious business became business as usual.
Within the ethical fashion community, there's a big question that we ask which is 'who made my clothes?'. In the scope of Botaniq, who made the things you sell? Can you tell us a bit about them?
The ingredients and packaging we use come from a range of different growers, producers and makers. Our 100% natural fragrances are created by local perfumer Aidan Crouch, who can perfectly translate a verbal description into scent. Some of our botanical oils are grown, harvested and cold-pressed in the South Island by a locally-owned company. We choose ingredient suppliers that work with Indigenous communities to harvest and process native botanical ingredients from different regions, including wild-harvested sandalwood from Australia, organic coconut oil from the Pacific Islands, and plant extracts from Aotearoa.
Why did you pick the ingredients you have chosen to work with?
By using natural ingredients, botaniq can help connect people with nature. I want the brand to be part of a broader conversation that compels people to think about consumption and a better way of doing things.
Research is a cornerstone of botaniq, and because our products have a treatment focus, it's essential that our ingredients have proven efficacy too. Conventional haircare formulations built on synthetic ingredients that perform well but aren't based on renewable resources are a dime a dozen. This is what makes working with natural ingredients and green chemistry so exciting. It's new and innovative and challenges these outdated ideals that synthetic is always better when it comes to cosmetic formulating.
Best piece of advice you have ever received?
You only have to get it right once.
What's next for you and Botaniq?
We are set to launch our first hair cleansing and conditioning products early next year. These formulations have been years in the making, and they will be among the greenest salon-performance products of their kind. We are also in the process of developing some of our own ingredients – watch this space.
One book and/or documentary everyone should read/watch? Why?
Cradle to Cradle: Remaking the Way We Make Things. A book by German chemist Michael Braungart and US architect William McDonough.
This book is nearly 20 years old, but it is still the most inspiring read on how we should make things. The authors use nature and natural processes as their model for the design of everything from packaging to buildings.
Are there any other Movers & Shakers out there in your world that you think people should know about?
The guys at Aotea are doing incredible mahi with the native botanicals of Aotearoa, New Zealand. They are combining Western science with Rongoā Māori (traditional Māori healing) to create some really great skincare.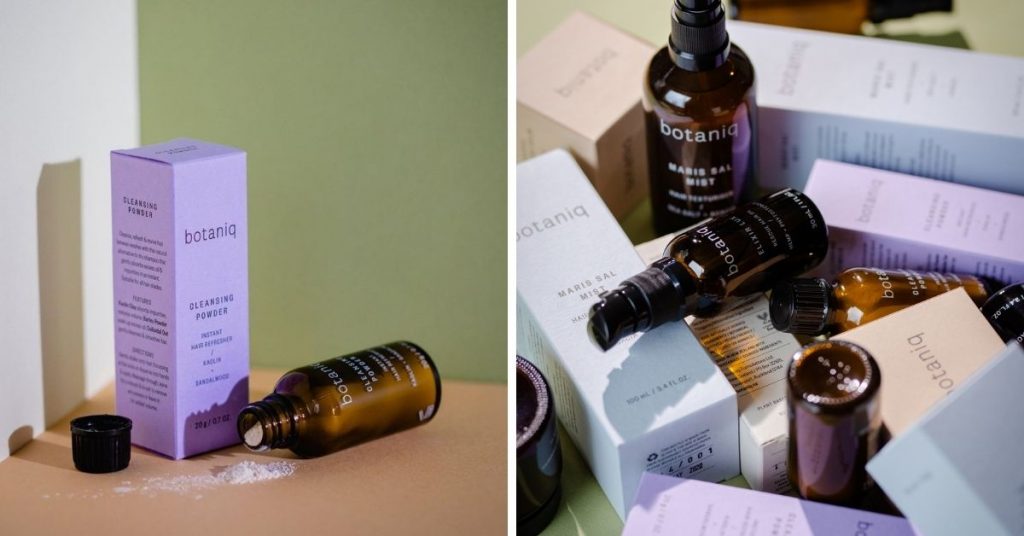 Want to support small businesses dreaming up a better world? Us too. Head on over to Botaniq to give your locks the treatment they deserve. You're welcome.