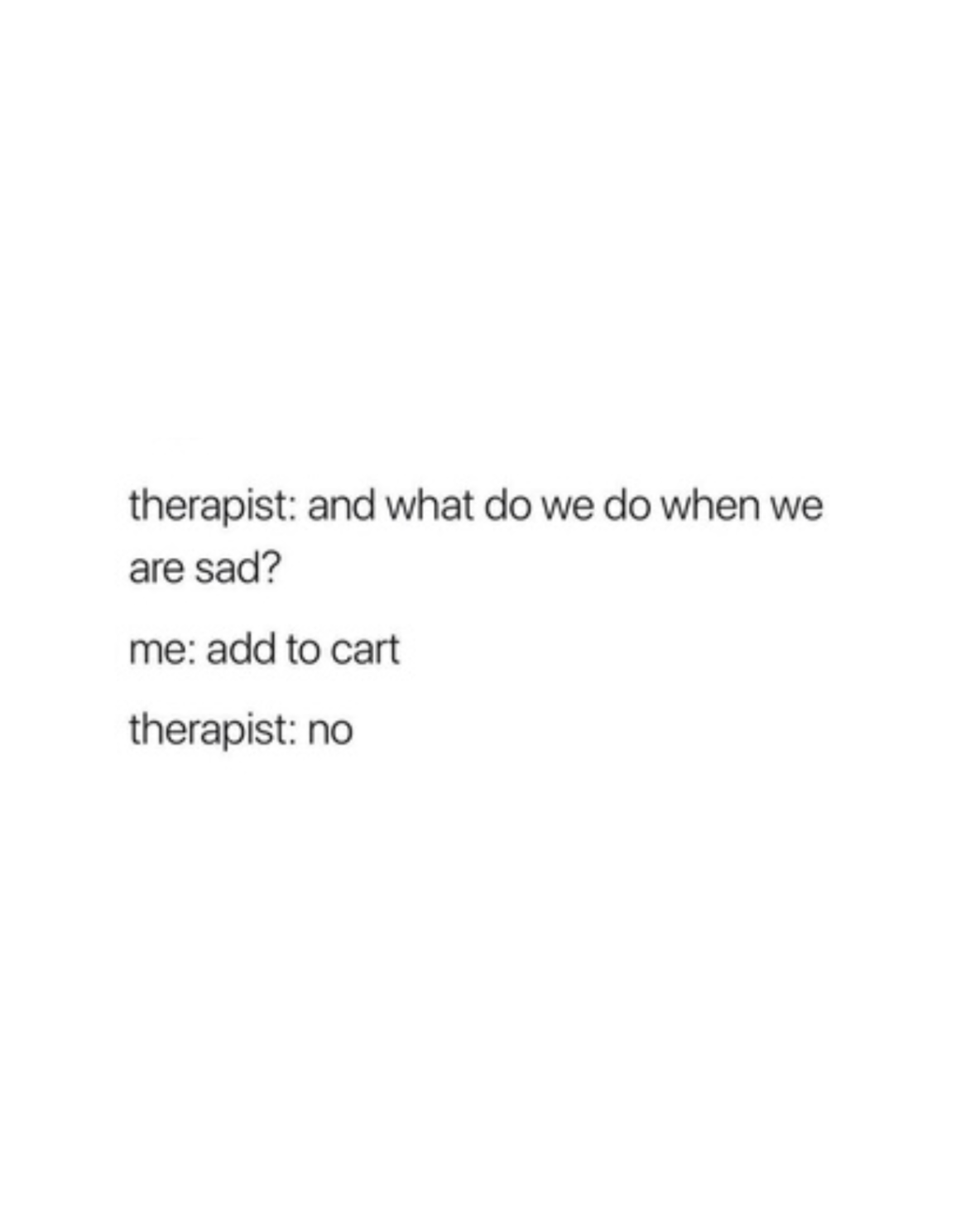 Five things you can do instead of feeding into the Black Friday and Cyber Monday frenzy.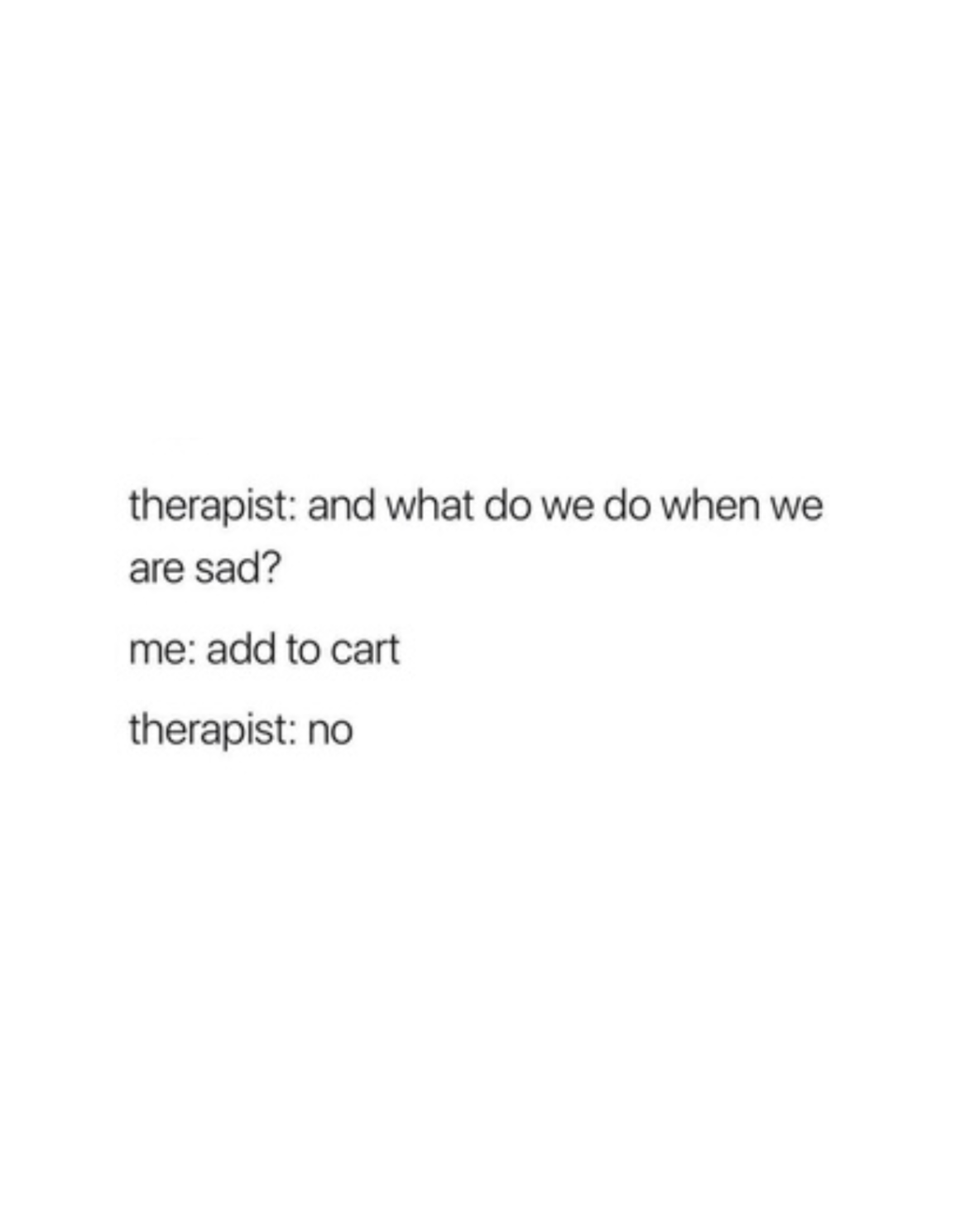 You know us, we're all for a great deal (vintage Levi's at an op shop, for one). In saying this, we believe there's a fine line between shopping with intent and purpose and shopping for the sake of it, and we think Black Friday and Cyber Monday may have crossed it.
Dating back all the way to the 1960's, the term Black Friday was originally given to the day after Thanksgiving, a day on which disruptive foot and vehicle traffic would occur. According to Business Insider, the term "Black Friday" was coined when in 1869, two investors drove up the price of gold, which ultimately caused a crash, caused the stock market to drop 20%, and caused farmers to suffer a 50% dip in wheat and corn harvest value.
Now, Black Friday is a day retailer's offer early opening hours and heavy sales in an effort to, well, sell everything quickly. Cyber Monday, however, was created to encourage consumers to forgo the physical store and shop online, and is "one of the biggest online shopping days of the year".
If, like us, you try your hardest not to buy into the consumerist hype, or you want to start reigning in your shopping ways, both in store and online, here's five things you could do with your cash instead of splashing it during the Black Friday and Cyber Monday period:
01. Buy a little smarter
By this we mean buying with intention, and ensuring the money you pay for an item has a positive domino effect and is not just a monetary dead end. Buy something from a company that's not only using your money to take care of the people making their products but is also filtering it through to worthy organisations helping to create a more environmentally and socially positive world. Oh, and this is where we come in handy! Most of the companies featured in our ethical brand directory either donate a portion of their profits to a charity or organisation, or at the very least are working towards being able to do this in the future.
02. Lend to Kiva
If you've been following us for a while, you'd know we hold Kiva close to our heart. Kiva basically works as a loaning company, but you're the loaner and families in marginalised communities are the loanees. Through Kiva, you can lend your money to struggling individuals and families living in countries with inadequate access to financial help. With 77 countries, 1.9 million lenders, $1.7 billion worth of loans, a 96% repayment rate, and 100%—yep, 100%—going into the field, you know with absolute certainty that you will not only have your money paid back to you but you will also be lending a helping hand to those who need it most. How good?!
03. Save
We know, we know, this sounds very boring indeed. However, the intention behind this is so you can spend, but spend the saved money on something more substantial than an Xbox that's going to be updated a month after you buy it. Save the money you would've spent during the Black Friday and Cyber Monday period for that holiday you've been wanting to take, or for that ethically-made silk dress you've been eyeing off for months. If you do this, we pinky promise you'll feel a lot more fulfilled and happy as to where that hard-earned money has gone.
04. Donate
We get that the whole point of Black Friday and Cyber Monday is to spend, but if you're feeling really generous you could potentially give to a charity or organisation close to your heart. If you've already got a charity in mind, or you'd like a little helping hand, we've got you! Have a sift through the organisations the brands featured in our ethical brand directory back and trust. Let's be real, the older members of your extended family will probably be packing $50 notes into your Christmas cards to make up for a year of missed birthdays and milestones, so if you're on the fence about this, we doubt you'll miss that (very well-placed) money for long.
05. Participate in Black Fridye
No, you didn't read that wrong. Yes, we know it's spelt funny. Black Fridye is an initiative happening over at Citizen Wolf, an ECA accredited Sydney-based fashion label sustainably making tees to order. They're already pretty epic, but our friends over at Citizen Wolf have just one upped themselves: this year, if you have a faded, stained or generally unloved piece of clothing that needs some zhuzh-ing, Citizen Wolf will dye it black for you. Clever, right? Essentially, Citizen Wolf is extremely aware of the negative impacts fashion over-consumption is having on our planet and its people, which is why they're offering this super helpful, super convenient, super commendable service for you, the conscious consumer. Go take advantage.

So folks, there you have it. Slowing down the process of buying and really thinking about the actions that will come from your transactions will have immense positive benefits for everybody involved, from the planet to you, the conscious consumer.
We're not telling you not to buy—we're girls, we get goo-goo eyes over a good linen wrap top—we're just asking you to not buy for the sake of buying, which is the mindset that comes with the Black Friday and Cyber Monday period. Buy with intent, buy with purpose, and buy if and when you need to. If you're still itching to spend your $$, we've got an online store for that. The good news? You won't have to sacrifice your ethics along the way.