Toxic disposability: The fashion issue no one talks about.
It seems as though everywhere we go we're reminded to mindfully dispose of our rubbish. Whether it's the icon of Ronald McDonald dunking a piece of rubbish into a bin on every takeaway cup...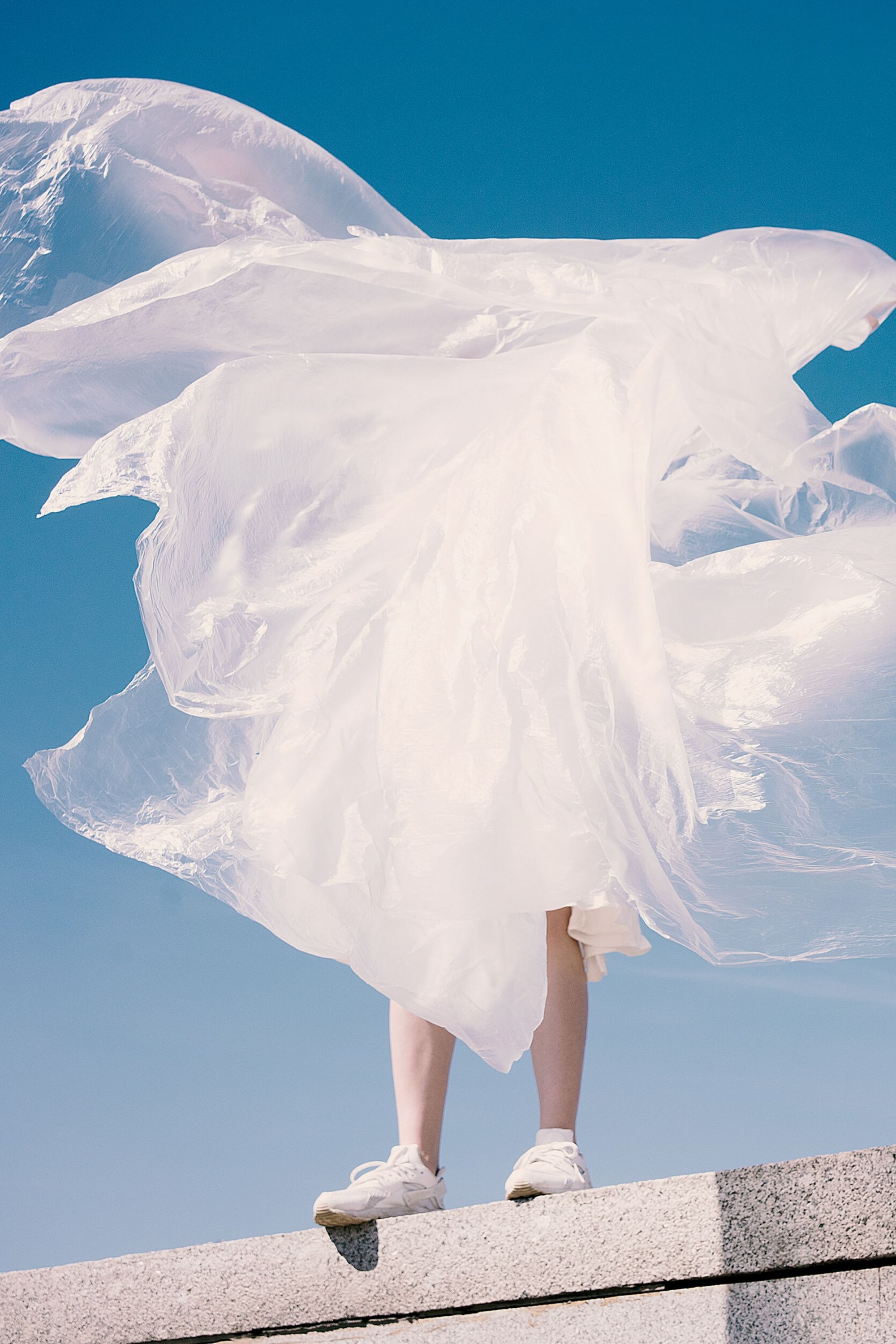 It seems as though everywhere we go we're reminded to mindfully dispose of our rubbish. Whether it's the icon of Ronald McDonald dunking a piece of rubbish into a bin on every takeaway cup, or a road sign warning us of the fines associated with littering, we're used to constant messaging around the disposal of our rubbish. Despite this, there's still a lack of awareness around mindfully disposing of clothing once we no longer have use for it, and it's beginning to show.
Australians as a whole dispose of 6,000 kilograms of textile waste every ten minutes, and each year, over 501 million kilograms of discarded clothing ends up in landfills. Do you know what's even scarier, though? The fact that this statistic does not even account for the 94 million kilograms of unwanted textiles that are transported overseas. It's enough to make you want to close all of the clothing tabs you have open in your browser, isn't it? We sure hope it is, anyway.

To change the way we dispose of our unwanted clothing, we first need to understand that "away" is actually a few different, very real, places. To us, hearing the phrase "just throw it away" is the equivalent to hearing nails scratching down a chalkboard. It ain't a good time. When we throw something away, it doesn't go away, it gets sent off to landfill or it finds a home in the ecosystems that are already struggling with our discarded waste. The sooner this is realised by those of us who are a little behind in the responsible disposing department, the better.

We also need to understand that op shops are not a dumping ground. The problem with the disposability mindset we have adopted is that we believe by removing unwanted items from our lives we're solving a problem, but in truth, we're adding to an even bigger one. Annually, The Salvation Army spends $6 million on landfill fees every year, and this issue reaches far beyond just our nation's grasp; seamstresses in African countries are being forced out of work because of the second-hand clothing trade. We don't know about you, but we want to play as small a role in this atrocity as we possibly can.
We weren't born yesterday, we totally get that not buying anything new ever again is just not a thing, but while you're in the consumption phase, have a think about the disposal part of that product's life (if you don't know what-the-fairybread we are on about, click here). We know this sounds like a hassle—especially given all of the other factors we consider before we hit the big green button on the pin pad—but "despite appearances, this is where we, as consumers, can make the biggest difference." Yep, we just quoted ourselves. Feel free to quote us, too!
So, stop buying, and if you have to make room for a new purchase, have a think of where your clothing (and any of your other goods) can go! If you're buying a desk, consider whether or not someone would buy it if you do decide to sell. If you're buying some clothes, make sure you know you'd get at least thirty wears out of it, or calculate the cost-per-wear price of the garment. If you're buying some groceries, think about the reusable or recyclable aspect of the packaging, or what can be put into the compost bin. Every. Little. Bit. Counts.

To put it plainly, our planet isn't coping well with the waste its inhabitants are producing, and to be honest, neither are some of this planet's most vulnerable people. We as consumers need to stop treating our goods as throwaway items, otherwise the annual statistics that are gathered will just continue to worsen. Be mindful of what you take to the op shop, consider your clothing's place in a closed loop system, and opt to shop with companies that encourage you to return your garments once you're done with them, like Elle Evans Swimwear and Patagonia. We've only got one world, friends, so let's start taking care of it by taking care of the toxic disposability mindset we have collectively adopted. 
Resources (sustainably sourced, of course):

https://www.theguardian.com/commentisfree/2019/aug/27/australia-recycles-paper-and-plastics-so-why-does-clothing-end-up-in-landfill