Impactful fashion with Iman Masmoudi and Leila Najar, founders of ethical fashion label, TUNIQ.
Iman Masmoudi and her mother and business partner Leila Najar never meant to start a sustainable fashion company that champions artisanal work. After needing traditional embroidery done and getting to know some incredibly talented craftswomen in Tunis, this is ultimately exactly what they did.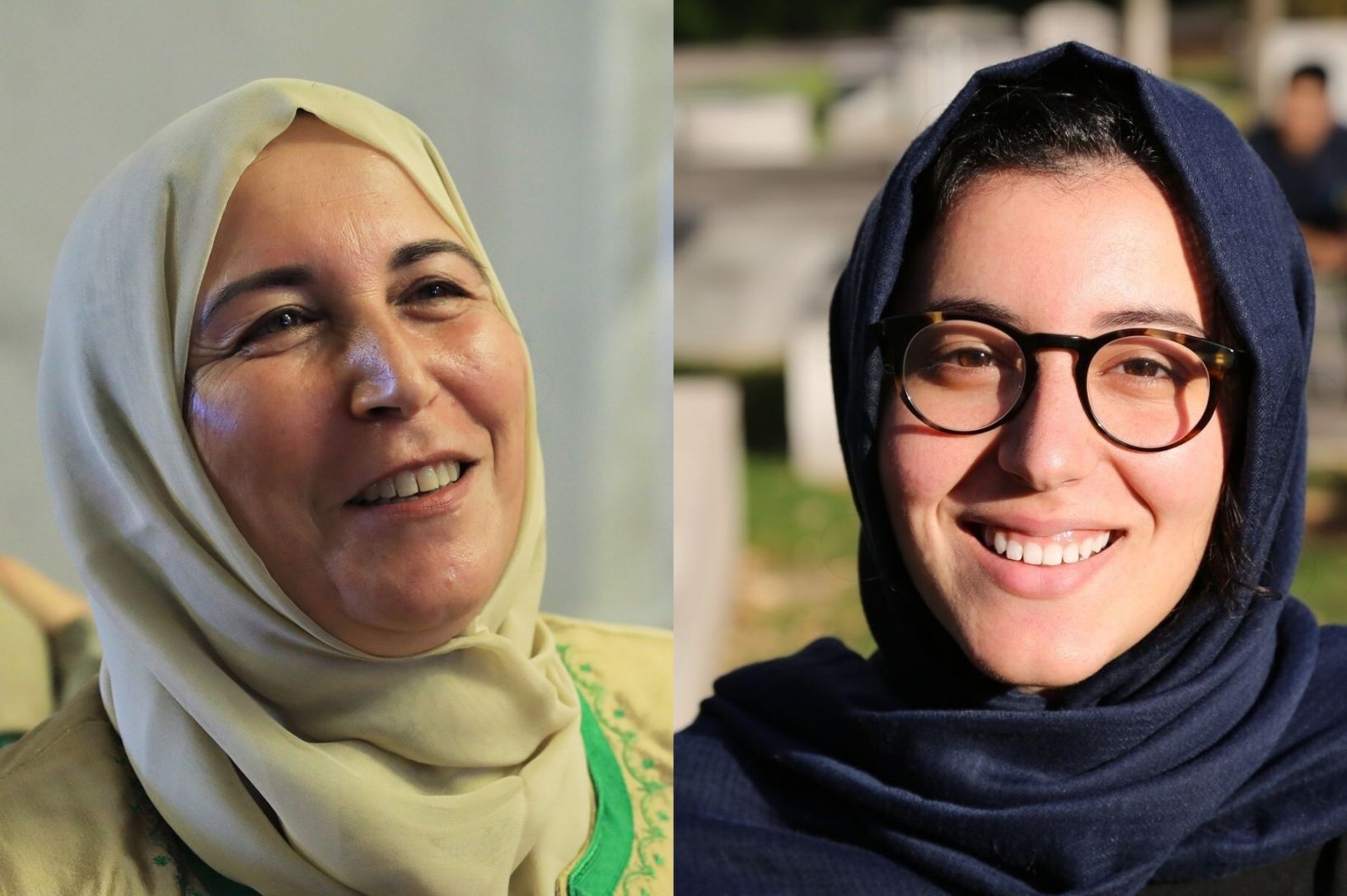 What made you start

TUNIQ

?
It really was a happy accident! We never meant to start a fashion brand. We needed some traditional handmade embroidery work done, so we got to know some craftswomen in Tunis and were amazed at their work. Their embroidery was incredible, yet little was known about it around the world. We wanted to help them get the word out. The initial idea was to set up an Etsy or something like it for them, help them also with design ideas to create something exportable.
Once we started, it was no question for us that if we are going to do this, it must be done the right way. At that time, we didn't know how difficult that would be. We started asking the tough questions; where does this fabric come from, how was it made, how was it dyed, where do the fibers come from, were the workers paid fair wages, what were their working conditions like? And many more. We spent a lot of time researching those questions and experiencing successive waves of shock and utter disgust at learning what goes on in the textile industry.
But we also experienced a lot of happiness and beauty as we toured the country in search for traditional ways to make fabric, completely natural, sustainable dyes, and carbon-negative, organic ways of making textiles manually from raw wool directly from free roaming sheep. Seeing the contrast between the miracle of people working with their hands with organic materials and the incredible violence and destruction that comes with the industrial textile production model lit a fire under us. There was no doubt in our minds how we were going to proceed.
Do you have a morning routine? If so what is it you do to set yourself up for the day ahead?
I wake up right before sunrise for the dawn prayer. After prayer, I sit with family for a bit, and then its time to get ready for work. I love to get dressed before doing anything or checking email, because it feels like an important transition. And then I go down to the office, and we look at the most important things to focus on for that day. This is really important, because given all the myriad challenges of running our own decentralized production for our designs, it can feel like we're always putting out fires and dealing with crises, so trying to focus and plan carefully helps make sure we're also accomplishing our longterm goals.
What's the biggest barrier you've found to succeeding as a socially conscious business?
The biggest barrier I've found is people's ignorance, through no fault of their own, about the impact of the textile industry on our planet and its inhabitants. That ignorance leads to a push back and resistance to a different way of doing things. So not only we are having to find alternatives for everything from fabric to buttons to sewing thread to labels, which is already difficult in itself, but we are getting a lot of resistance from some of the makers who are used to doing things a certain way and are very surprised to see us want to do it the hard, clean, sustainable, ethical, and slow way. We also see this on the customer side sometimes, where people do care so much about ethical production in the abstract, but they never get the chance to learn the specifics of what that means. So we have to do a lot of educating work to try to help people see the importance of what we're building together. We were blessed to find the right partners in all the artisans and makers we work with today who have helped shape our collective beliefs, and the road is still long ahead of us.
Within the ethical fashion community, there's a big question that we ask which is 'who made my clothes?'. In the scope of TUNIQ, who made the things you sell? Can you tell us a bit about them?
All our products are made by hand artisans using their own means of production and on their own schedules.
Our wool fabrics are woven by Ryadh (you can find numerous interviews with him on our website) a mechanical engineer by training. After working in factories for years and seeing the harm being done to the environment, he decided to go back to the craft he learned from his grandfather when he was young: weaving. His grandfather's shop had been closed for many years since the late's passing. He had the daunting task of bringing it back to life. It wasn't easy for Ryadh to do this. People thought he was crazy for wanting to "turn the clock back," but he persevered and when we met him for the first time, we bonded deeply over our shared dreams. He brought us so much happiness and we were mesmerized by the beauty and purity of his work.
Our clothes are cut & sewn by Faouzi. a very talented tailor. He studied la haute couture in Paris and came back home to Tunisia where he opened a tailor's shop and is employing 4 more people with him. He does incredible work for us and came to understand and agree with our values and goals. Faouzi uses only natural things in making our clothes, from 100% cotton lining to hand made brass buckles and buttons to cotton threads.
Our wool shawls are crocheted by hand by Naima and Mongia. Two ladies living in the rural areas of Sidi Bouzid, Tunisia. They work from their own homes, using their own means of production and on their own schedules.
Farhaat does all our leather products from our labels to our bookmarks to our card holders and our bags. Farhaat works from his shop in the heart of the Tunisian traditional leather souk market. He makes everything by hand using traditional and simple tools.
Bushra is in the south of Tunisia from the city of Touzer. She does all our woven palm leaf products such us our bags, placemats and baskets. She also works from her own home and on her own schedule, using palm leaves she collects from her backyard!
The embroidery on all our products is done either in the city of Binzert by Kawthar and Olfa. or in the city of Testour by Mohamed Hammami. They do very unique and beautiful work, which is incredibly intricate and time-consuming.
All our artisans set their own prices and working schedules. This is beauty of decentralized production. Because they own the tools of the craft themselves, they're irreplaceable, and they have all the bargaining power in our relationship, which is how we like it.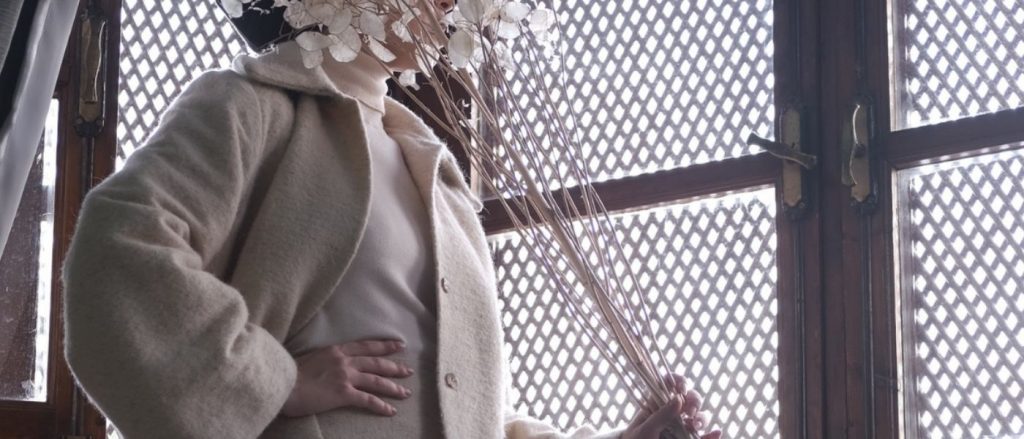 Why did you pick the fabrics you have chosen to work with?
Because they're local and organic! Organic wool has so many incredible benefits. It is long-lasting, softens with age, water repellant, fire retardant, and so much more. It creates a beautiful relationship with sheep who rely on us for the Spring haircut to ensure they don't overheat in the hot summers. Raw wool takes natural dyes beautifully, and even without dye it comes in incredible shades of cream, grey, and brown straight off the sheep's back. Sometimes our fabrics can be unruly or difficult to work with. Free-range sheep leave wool that is full of plant fibers we have to clean very thoroughly. Hand-woven and plant-dyed wool behaves differently under a sewing machine, drapes differently than industrial fabrics. It's not as soft at the get-go as industrial fabrics, but softens tremendously with time and wear. There was a learning curve in adjusting our designs and process to respond to how the fabric moves and reacts, but that journey has blessedly always been the most beautiful thing about our work.
Best piece of advice you have ever received?
"With every hardship, there is ease." Look for the opportunities in every challenge you face! Turn every ugly thing into something beautiful.
What's next for you and TUNIQ?
We believe the work of our artisans represents true ethical, sustainable and carbon-negative design. Part of our mission is to work to get these indigenous traditions recognized around the world, not just for their cultural beauty, but because they really offer a solution to so many of the challenges our world faces today. We hope to be part of that movement. To that end, we're working on making crafts and handwork more accessible! Since we've built our own handmade supply chain, we want to share that with people! We'll be making organic yarns, plant-dyed fabrics, handmade copper buttons & buckles, and more available soon so that everyone can be an ethical fashion producer of whatever they dream of! On the brand side, we've also got many more designs and big plans coming, some traditionally-tanned leather items, for example, as well as maybe some appearances in one or two of your favorite stores and even magazines (wink wink).
One book everyone should read? Why?
A People's Guide to Capitalism by Hadas Thier! It is a highly accessible break down of Marxist theory and will reframe so much of our capitalist propaganda and ways of thinking.
Are there any other Movers & Shakers out there in your world that you think people should know about?
The women artisans who have inherited for so many generations all that accumulated expertise and wisdom are the real movers and shakers, and they are the ones we all need to look to as leaders and teachers! For incredible soulful textile makers, check out Billy Nou, Tenille Fati, and Christabel Balfour.