We chat to Buyer turned BLACK MOON founder, Amy Gould.
BLACK MOON is a bag company that prides itself on its ethics and transparency, and its founder, Amy, is no different. When Amy was a Buyer for an accessories company, she realised she'd been contradicting herself, so she started her own company; a company much more aligned with her own values.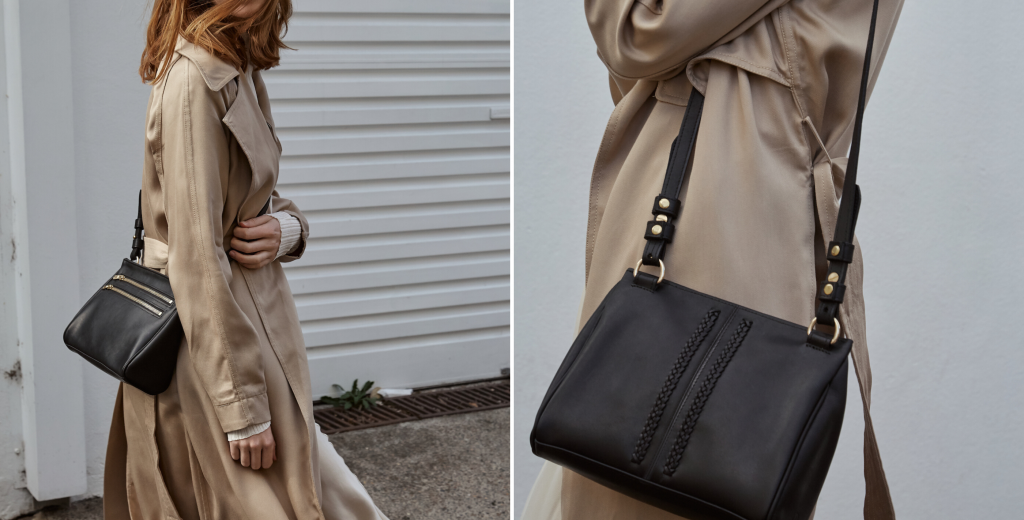 What made you start BLACK MOON?
Working as a Buyer for a mass-market accessories company, I loved the job – but had an awakening of sorts and realised my values were not aligned with my work.
Do you have a morning routine? If so, what is it you do to set yourself up for the day ahead?
An ideal morning routine is exercise, porridge, chai and meditation, however, this is only a reality 40-50% of the time.
What's the biggest barrier you've found to succeeding as a socially conscious business?
I think the biggest barrier for BM is the cost of our products. The retail price does reflect a product that has been made with a transparent, local supply chain which costs 4 times the amount compared to producing in a country like China. Of course, you can tell that the quality of our bags is far superior, but I do think this is a big hurdle to get over for new socially conscious businesses.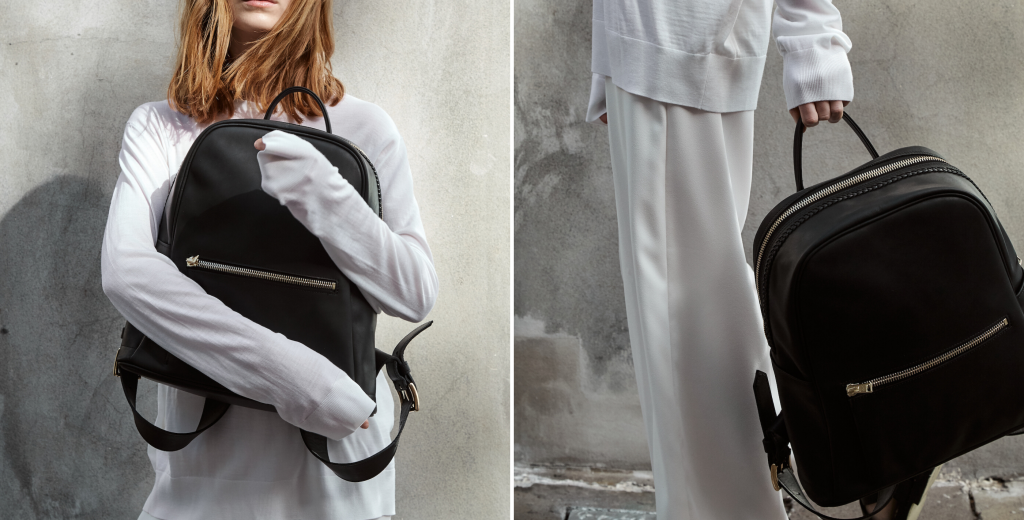 Within the ethical fashion community, there's a big question that we ask which is 'who made my clothes?'. In the scope of BLACK MOON, who made the things you sell? Can you tell us a bit about them?
The factory that makes BLACK MOON's luxury handbags was established in the mid 1980s by a husband-and-wife team in Melbourne, Australia. Together they have 40 valuable years of experience in the leather industry crafting handbags. They are a delightful couple that love making handbags.
Why did you pick the fabrics you have chosen to work with?
Why we choose leather. A synthetic (chemically produced) handbag will always win the debate against a leather handbag for most vegans and we totally respect their decision for this, but below we hope to give you some fresh information about each choice when purchasing a new handbag.
Synthetic
The majority of the industry uses PU (Polyurethane) which has two big ethical challenges 1. It is non-recyclable and 2. It is non-biodegradable.

On average after one year of full use a synthetic bag will break in key places – the handles, seams or zip closure. When there is damage to synthetic material it will most likely be un-mendable or cost exhaustive to fix the bag. The next destination for your synthetic bag is generally the rubbish bin – which will continue on to landfill, never to leave this earth.
Pros: can look and feel much like leather, but cost much less. Lighter to carry. Easy to wipe clean and look after.
Cons: longevity is limited. Doesn't age well, over time creases and scratches show as faults which make the material look damaged. Un-mendable in most instances. Non-recyclable. Non-biodegradable.
Leather

A quality leather bag can literally last a lifetime, and when one element finally does wear out it most likely can and will be repaired. Leather is like a work of art and with care it will antique and transform over a lifetime into something better and more loved.
BLACK MOON's leather hide is a by-product of NZ's meat industry. When the cows are sold for their meat the hide is then brought by the tannery as a by-product and processed. Our hides are dictated by the meat industry demands not the other way around.
The tanning process also is conscious of the environmental + social impact it has, the tannery holds Telarc's ISO quality certification and is committed to providing a safe working environment for its staff. Wastewater produced during leather manufacture is treated in an environmentally responsible manner at the tannery's own onsite treatment facility first, where our Tannery removes the sulphides (which are treated and become sulphites) and chrome (gets reused within the process) from the effluent before it is sent to the local treatment plant where it is further treated along with local residential wastewater.
Pros: durable – can last a lifetime. Leather becomes softer and more desirable over time. Can be mended if something wears or breaks.
Cons: needs looking after, however with a little maintenance and care you will have a beautiful bag for life. Cost – they are more expensive, however, when working out the CPW (costs per wear) over the handbags lifetime the value for money outweighs the cheaper synthetic version.
Here at BLACK MOON, we would choose the leather time and time again – with the knowledge of where the leather came from and how it was tanned.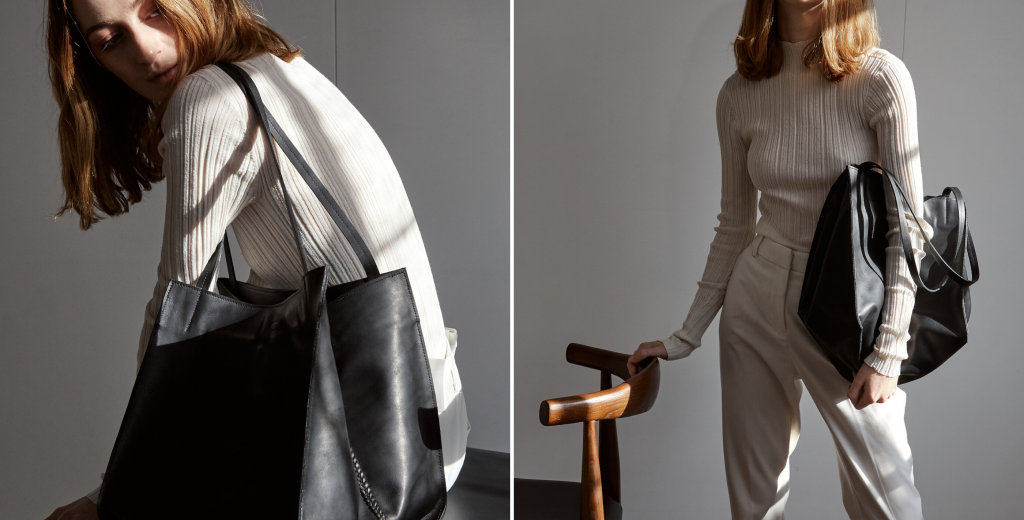 What's next for you and BLACK MOON?
At the moment we are online only and the goal for next season is to get into some stores so people can have the see it, touch it, smell it, experience it – that's our goal post for early next year.
One book and/or documentary everyone should read/watch? Why?
The movie 2040. It gives you hope for our future and all the amazing humans out there doing the work, thinking creatively and making this planet a better place to live on.
Are there any other Movers & Shakers out there in your world that you think people should know about?
One of the people that I love to follow for fashion and some everyday sustainability advice is @cholechill she's not perfect (no one is) but I find her super relatable, and she delivers her message in a fun, low key way in amongst plenty of bright fashion.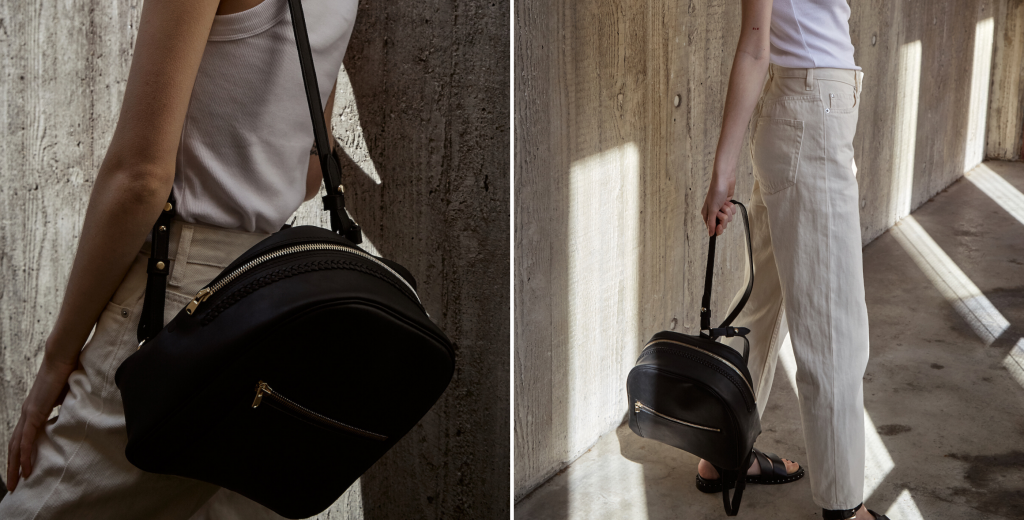 Love BLACK MOON just as much as us?
Check them out for yourself here.