We had a chat with sustainable sunscreen brand People Of The Earth's co-founder, Freja Dixon.
As Byron Bay locals, Freja and Julia (her business partner and long-time friend) were frequent beach go-ers. As a result, sunscreen was always an integral part of their daily routine, however not actually knowing which ingredients they were putting onto their skin started to become a cause for concern. So, from a desire to understand what was in the sunscreen they applied to their skin, People of the Earth was born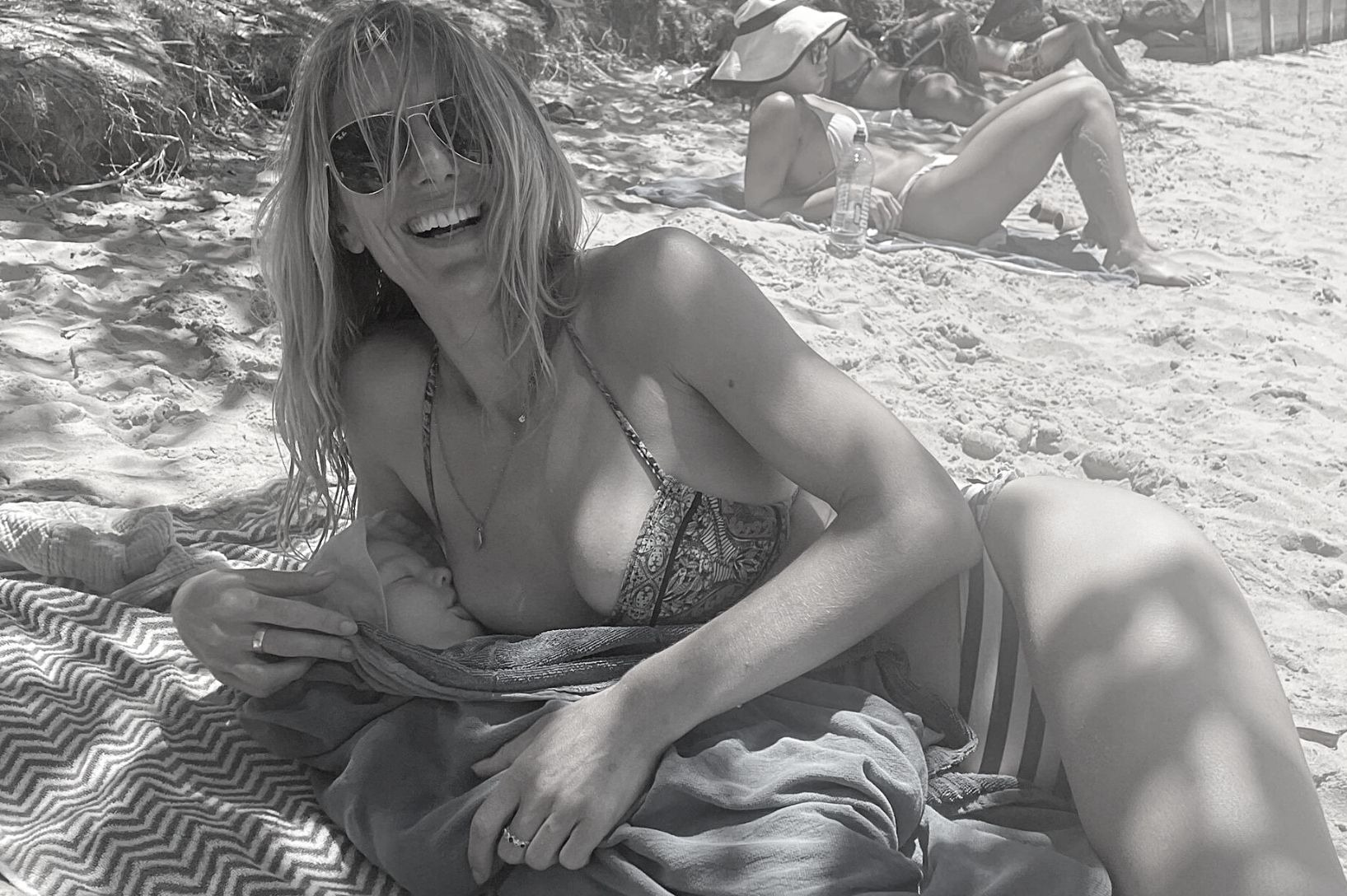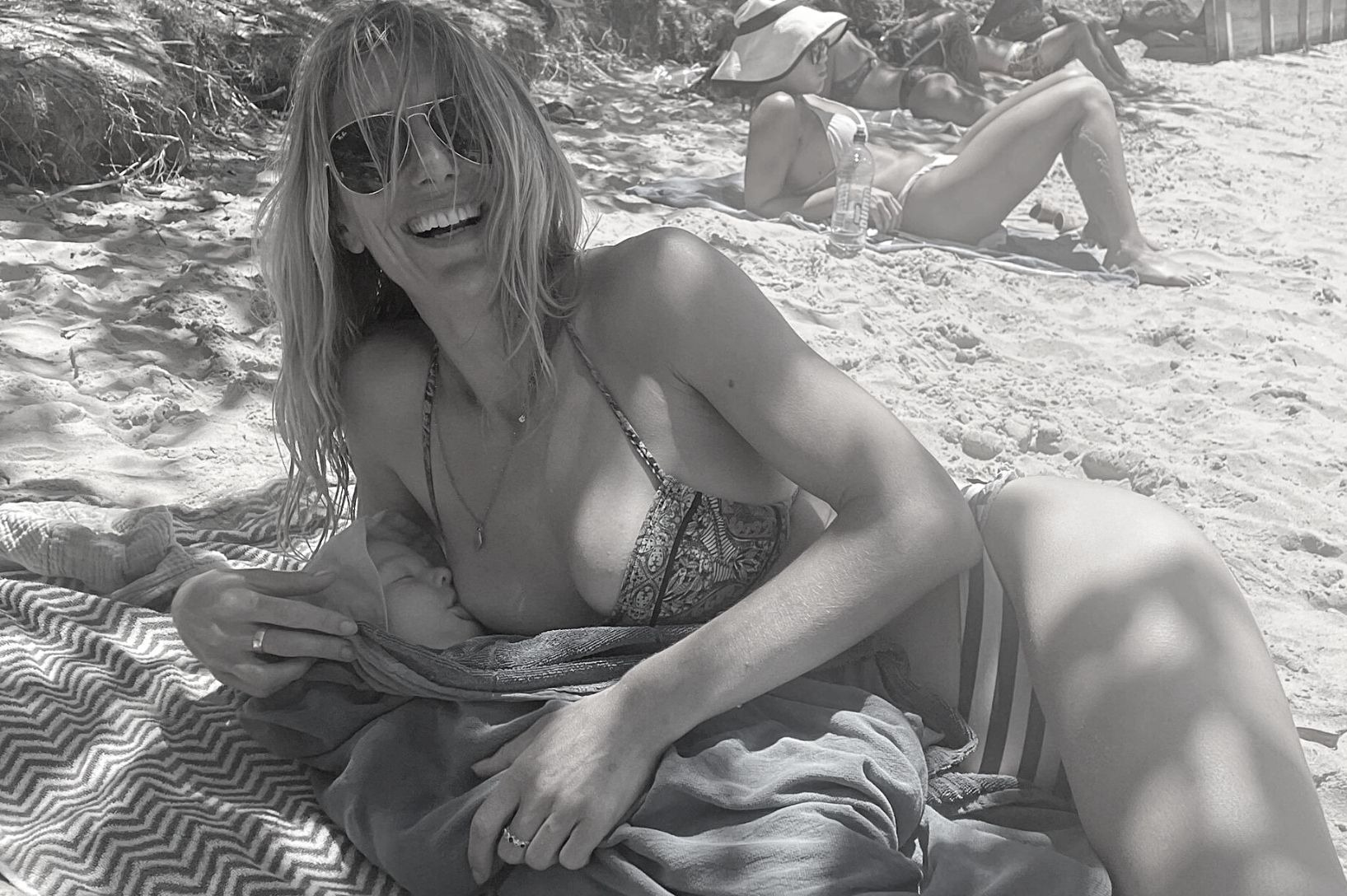 What made you start People Of The Earth?
Living in Byron Bay as Mothers and surfers we were spending so much time in the sun. Either at the beach with the kids, or in the water.
Sunscreen was a survival necessity for this lifestyle.
To read the ingredients on the back of a bottle of sunscreen was like reading a different language. We've both always been passionate about knowing what is in our food, so to translate this to knowing what we were putting on our skin was a natural progression.
What we found was that the chemicals in sunscreens are a toxic concoction fit to make an environmentalist weep and your cells twitch. Even natural sunblocks left a lot to be desired as they contained industrial oils such as sunflower, grape-seed and vegetable as the base- ingredients we knew were causing harm in their production…
We decided to make an alternative to conventional sunscreen products.
Something that we could slather on ourselves and our kids with the certainty that all of the ingredients were not only safe for us and the water they wash off into but were also vibrantly nourishing to skin.
We would use organic, food grade ingredients that most people would recognise when they read our label. We would NOT have to panic if the baby ate half a tub!
Then we went a big step further and agreed that every aspect of our business would be scrutinised to ensure it was socially and environmentally responsible.
We would source our ingredients locally if possible, Fair trade practice – women – co-operatives returning profits to social or environmental well being ….
These ideals really got us buzzing when we were just dreaming up People of the Earth, and still inspire us today.
Do you have a morning routine? If so what is it you do to set yourself up for the day ahead?
Freja: Coffee! Followed by an early morning walk to the beach- sometimes with my 3 year old son and my partner in tow. Always with my dog.
I love to allow the space every day to feel my connection with nature. Life can feel really full and busy but if I make the time to be barefoot in the sand and have the sunshine on my face I feel grateful- and that makes everything better.
Julia: A fruit platter for my little one is prepared prior to a few quick Salute to the Sun's. This may give me five minutes to clear my mind for the day ahead, otherwise it is a roll about on the yoga mat with a cheeky toddler and either option is okay! Then my big boys wake-up and the house is bustling into the day.
What's the biggest barrier you've found to succeeding as a socially conscious business?
It is often not as simple as 'scaling up' and maintaining the principles and ethics we have. We often have to take the long, slow road. But to us there is no other option. What People of the Earth stands for is the heart and soul of this endeavour for us.
Within the ethical fashion community, there's a big question that we ask which is 'who made my clothes?'. In the scope of People Of The Earth, who made the things you sell? Can you tell us a bit about them?
Our products were formulated by us. Literally hundreds of experiments to refine our recipe to what we have today.
Today our products are hand-made by Jules in her work-shop in the Clarence Valley.
Why did you pick the ingredients you have chosen to work with?
Every ingredient we use is considered for its social and environmental footprint.
We choose ingredients where growers & producers are paid above Fair Trade wages. Where we can we purchase directly from cooperatives who value add to their product at source & therefore no middle-men take profits. We support co-operatives who either use profits to restore & conserve the environment, or that are run by women who use profits to build schools, improve access to medical services & clean water for their families.
Ingredients are also selected for their low impact on the environments they are grown in. We select keystone species whose cultivation supports native ecosystems. Shea and Cacao being the perfect example of this.
We also select ingredients for their low impact on the ecosystems they will end up in, particularly ocean environments.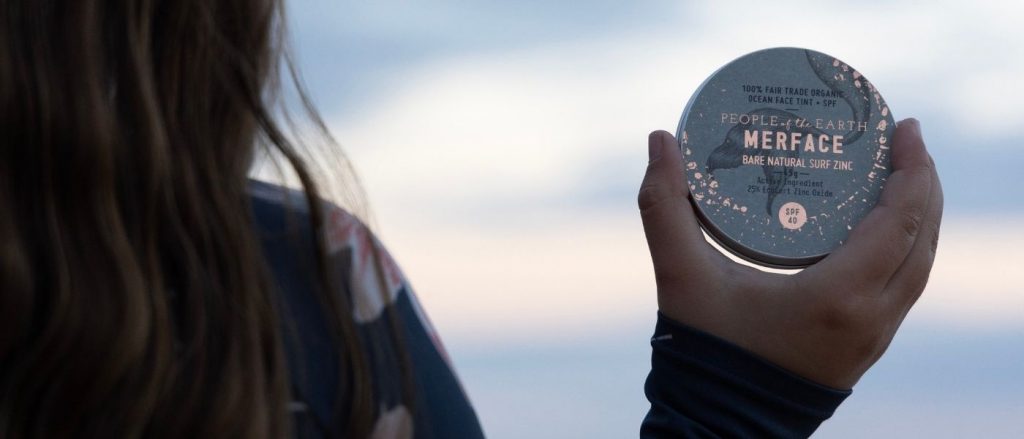 Best piece of advice you have ever received?
Julia: Life is short… just dig in and do that thing, whatever it may be!
Freja: All journeys starts with one small step.
What's next for you and People Of The Earth?
Selling sun-care products is totally reliant on the seasons so we'd like to expand into the northern hemisphere.
One book and/or documentary everyone should read/watch? Why?
Anything on Climate Change. I know it is a big daunting topic but we all need to get informed. We all need to stand together. We all need to make changes.
Are there any other Movers & Shakers out there in your world that you think people should know about?
There are so many!!! We are contently inspired by beautiful humans wanting to create a better world and applying that to their businesses! Gives us faith in humanity.