We sat down with a couple of epic change makers, Emily and Freddie Carlstrom, who are throwing away the term "disposable".
Documentaries are notorious for sparking the inner activist and change-maker within the empathetic people who watch them, and that's precisely what happened to Emily and Freddie. The first season of War on Waste angered and terrified them, so they turned these emotions into motivation and turned this motivation into Kappi.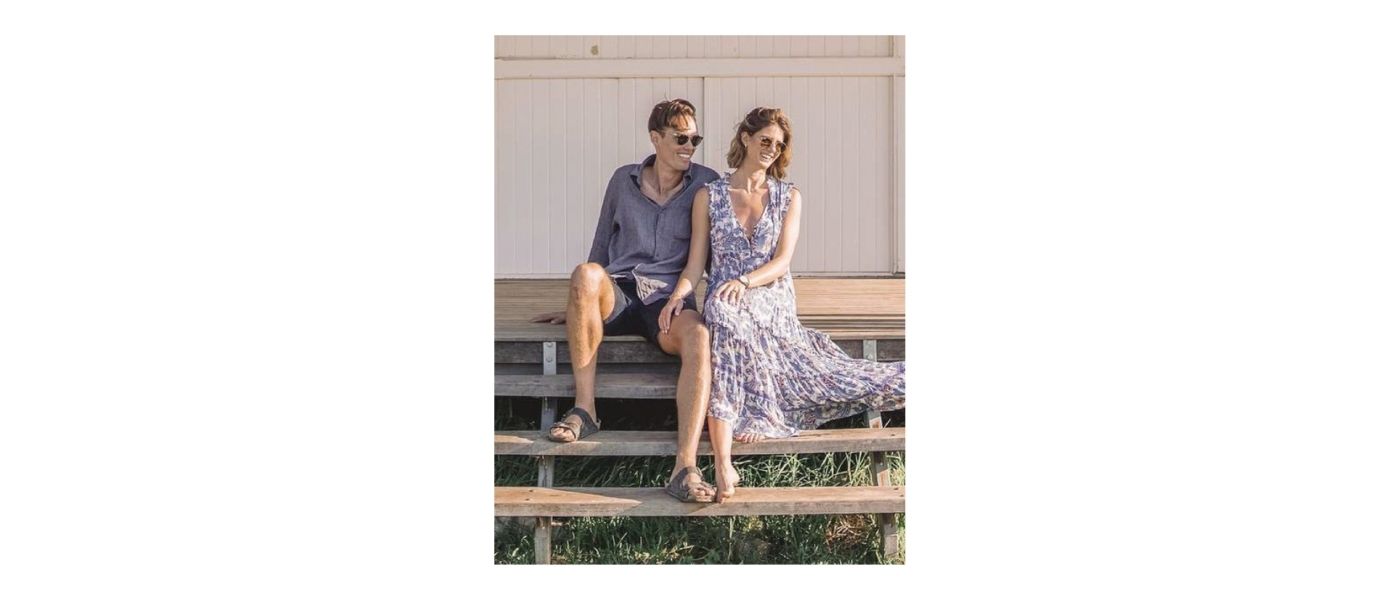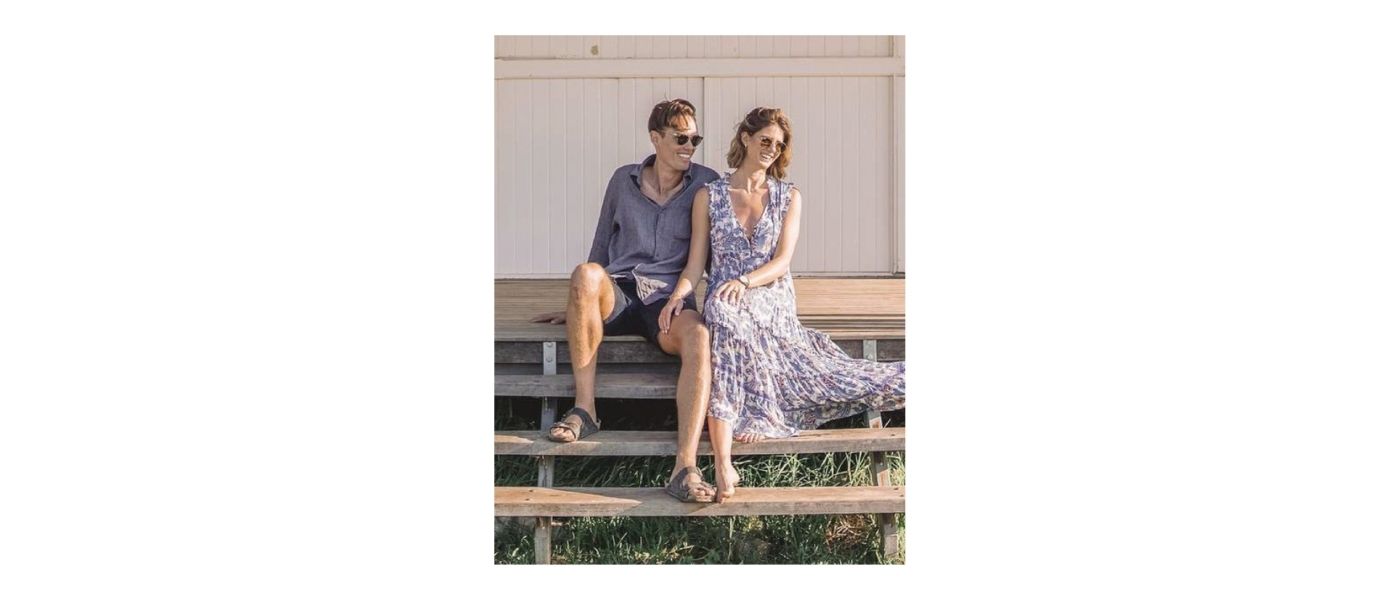 Documentaries are notorious for sparking the inner activist and change-maker within the empathetic people who watch them, and that's precisely what happened to Emily and Freddie. The first season of War on Waste angered and terrified them, so they turned these emotions into motivation and turned this motivation into Kappi.


What made you start Kappi?

Short or long version? The short version is simple – the first season of War on Waste opened our eyes to the waste epidemic in Australia for the first time. We were so moved and horrified by what we saw that we immediately decided to do something about it, and so Kappi was born.
The long version is as follows: Throughout 2017 we were working on bringing a range of sustainably sourced and manufactured yoga goods to the market—think sustainably-sourced cork yoga mats with natural tree rubber bases, cork yoga blocks, etc. This was our first venture into the ecommerce world and it taught us a lot about communication, logistics and developing a product from idea inception to market implementation. We started watching the War on Waste just after we placed our first order of yoga products. After that first episode, we both looked at each other in silence and almost in unison said something along the lines of "we can do something about this".
Using the logistics and manufacturing knowhow we had developed over the previous six months we got to work straight away and in three weeks had our first products to market. Since then, we have grown to realise our true passion lies with Kappi and so we phased out our yoga business after selling through our initial run of products.
What has been the most challenging thing you have uncovered since the beginning?

There have been many challenges along the way, however by far the biggest challenge we have faced is the use of plastic throughout the supply chain.
After our first production order came individually packaged in poly bags, feeling very naive and like complete hypocrites we vowed to never make that mistake again. From then on we have worked closely with our suppliers to ensure plastic waste is minimised throughout the supply chain.
During our initial research for Kappi we were constantly coming across reusable products that were packaged in plastic! We couldn't believe it, and so at Kappi we make a conscious choice to not use any plastic and where possible use minimal packaging (biodegradable masking tape, recyclable cardboard boxes and satchels) ensuring that the product arrives to the customer with as little waste as possible.
Can you tell us more about your Short Straw Campaign? What made you decide to start this?

The Short Straw Campaign is pretty simple. For the whole of Plastic Free July, we're giving participating cafes 100 free reusable stainless-steel straws. Alongside the 100 free straws, the cafes are given a point-of-sales kit of 40 straws to sell. One hundred percent of the proceeds from the retail straws are then used to fund the purchase of straws for future participating cafes. It's a pay-it-forward kind of model.
The campaign was born out of pure frustration. At the time we had been struggling to sell our straws wholesale to cafes despite experimenting with different approaches and price points. Cafes either weren't interested in straying from the plastic straw norm, or they couldn't justify the cost – the perceived barriers to entry for cafes was too high. So we thought: what if we were to remove the barriers to entry entirely? And so we did.
Through the Short Straw Campaign, we hope to eliminate millions of straws from entering the waste stream annually. Busy cafes can go through 50,000-100,000 plastic straws per year. With eight cafes already participating in the campaign, we are well on our way towards achieving our goal of removing at least 1,000,000 straws from the waste-stream on an annual basis.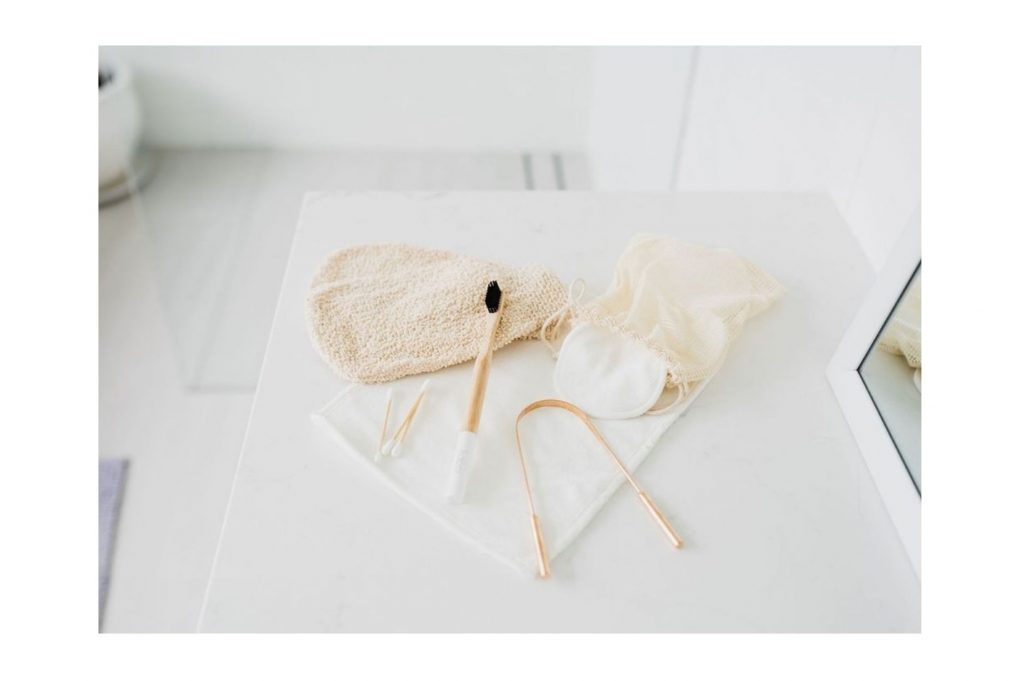 Within the ethical fashion community, there's a big question that we ask which is 'who made my clothes?'. In the scope of Kappi, who made your reusables? Can you tell us a bit about them?

All of our products are designed here in Australia by us and then made at carefully vetted manufacturers in China. We work with them very closely from inception to final product design with quality and sustainability as one of our highest priorities. We spent a significant amount of time looking into having our products manufactured in Australia, however, the production costs and MOQs were far too high for a fledgling company to remain competitive for long.
Because we work so closely with our manufacturers we are able to have a positive impact on the environmental cost of bringing our products to market. We are proud to say that there is very little waste in our supply chain. Our products, now, arrive unwrapped or wrapped in recycled newspaper with no plastic in sight.
It hasn't always been easy dealing with international manufacturers. While pollution reduction is a large focus of the Chinese industry, reducing plastic waste is not. It took us a long time to communicate our values to prospective manufacturers, and even longer to find those willing to align themselves with our values. However, the effort has been worth it as we are now partnered with several fantastic manufacturers who are fully aligned with our values.
Best piece of advice you have ever received?

Stay true to your values and mission statement. We're a young company with big plans and with that comes a tendency to be pulled in too many directions at once. This was especially the case in the beginning when we were developing our second round of products. After being frustrated with an unfocused and less than productive month, we both sat down together and reminded ourselves about why we started Kappi in the first place and in doing so developed our mission statement below:
'Our mission is to provide stylish, sustainable alternatives to the worst offending single-use plastics. In doing so we hope to educate and inspire people to live less wasteful lives.'
With our mission statement firmly in place, every business decision we make, from product development to marketing and collaborations is run through the above filter. If it doesn't belong, or it doesn't feel right, we simply won't pursue it.
What is something others wouldn't know about starting a sustainable business that you think they should?

Suppliers and manufacturers will initially tell you anything to get your business. It's important to ask the hard questions and ensure your product needs are communicated clearly and effectively. The manufacturing process is just as much about developing relationships as it is about product development.
One tip you'd give to others who are wanting to start their own business?

Just do it. Take that first step towards turning your idea into reality otherwise you'll drive yourself crazy going around in circles convincing yourself of all the reasons you shouldn't do it—it's been done before; I have no idea what I'm doing; what if I fail?
The truth is, no one has any idea what they're doing when they first start out. You will have failures, and you will have victories, though not all in equal measure. However, most of all you will learn. A lot.
The secret is to just start.
Where do you envision Kappi in the future?

Our goal is to be the one-stop shop for sustainable, reusable alternatives to the worst offending single-use plastics, as well as a source of education and inspiration to help people minimise the environmental footprint of their everyday lives.
The issue of plastic waste and the long-term effects on our health of ingesting plastic additives has only just arrived in mainstream consciousness. We believe people are just starting to get it. However we all have a lot to learn, and a long way to go towards changing the industry and consumer behaviour and we intend for Kappi to be part of the solution.
What or who inspires you to do what you do on a daily basis?

Freddie: On a daily basis my wife, Emily, constantly inspires me. She's an all-round action woman, incredible fur-mum, soon to be naturopath and eco-warrior. I tend to be a dreamer so she keeps me grounded in reality and focused on the present.
Emily: Not wanting to sound repetitive but my husband Freddie inspires me every day! We wake up together every morning, meditate and then discuss our goals for the day ahead. I think that we complement each other so well because we are very different and are able to learn a lot from one another but at the same time, we share the same life values. I truly believe that sharing values is key to the success of any partnership, whether that is romantic, business or a friendship.
On a broader level, we're both inspired by incredible filmmakers and activists such as Craig Leeson (A Plastic Ocean) and Karian Holden (Blue) whose films are delivering a powerful message of education to the masses. We count Craig Reucassel (War on Waste) in that company for helping kick-start this journey for us and for many others. We draw inspiration from incredible scientists and conservationists such as Jane Goodall, Valerie Taylor, and Sylvia Earle whose breadth of experience has allowed them to see first-hand the devastation our actions are having on this planet.
Do you have a morning routine? If so, what is it you do to set yourself up for the day ahead?

We sure do! Freddie works full-time as an engineer and I am studying Naturopathy full-time so we rely on routines to make sure we're effective with our time. We get up at 5.30am every morning, meditate, have a coffee in bed and chat about the day ahead. We aim for a solid 1.5 hours of work in the morning and often that's when we aim to tackle our most creative work as that's when we are thinking the clearest.
When we first started Kappi we were getting up at 4.30am every morning to work before we started our real work. We were getting by on five to six hours of sleep a night for the first couple of months and were heading for a pretty serious case of burnout. Then one weekend we listened to an incredible podcast (Episode #1109 of the Joe Rogan podcast) where Joe Rogan interviewed Dr Matthew Walker, a world-renowned sleep scientist. We won't spoil it for you, but it completely changed our perspective on the importance of sleep. Now one of our top priorities is to ensure we are getting at least seven to eight hours of sleep a night – it's a non-negotiable for us.
One book everyone should read? Why?

One of the most powerful books we've both read this year is a novel called The Great Aloneby Kristin Hannah. It's a journey of discovery, suffering, beauty and pain – not all in equal measure. Though at its heart it's a book about what's truly important in life. A concept frequently on our minds as we talk about taking that scary leap from the security of a 9-to-5 to a life of small business, freedom and uncertainty.
One documentary everyone should watch? Why?

Mission Blue, a Netflix film detailing the life of Dr. Sylvia Earle, a renowned marine biologist and environmentalist. It follows her current journey as she sheds light on the plight of the world's oceans. Before watching Mission Blue, Fred and I were both pescatarian. However, seeing the devastation being wrought upon the oceans every day from overfishing, pollution, marine debris and by-catch made us realise that the ocean and its inhabitants weren't the endless source of sustenance we once believed it to be. Our perspective on the ocean changed from seeing it as a place that provided for humanity, to a place that needed to be cared for by humanity. We've been plant-based from that point on.
Are there any other Movers & Shakers out there in your world that you think people should know about?

Kate Nelson (@plasticfreemermaid) is someone who's inspired us for a really long time! Kate has been plastic free for 10 years and strongly advocates for the environment and ocean through her presence on social media and her blog.
We are also constantly amazed and inspired by other brands that have a strong focus on sustainability and ethical practices. These are some of our favourites: Patagonia, Ahimsa Collective, The Dirt Company, and Outland Denim, just to name a few.