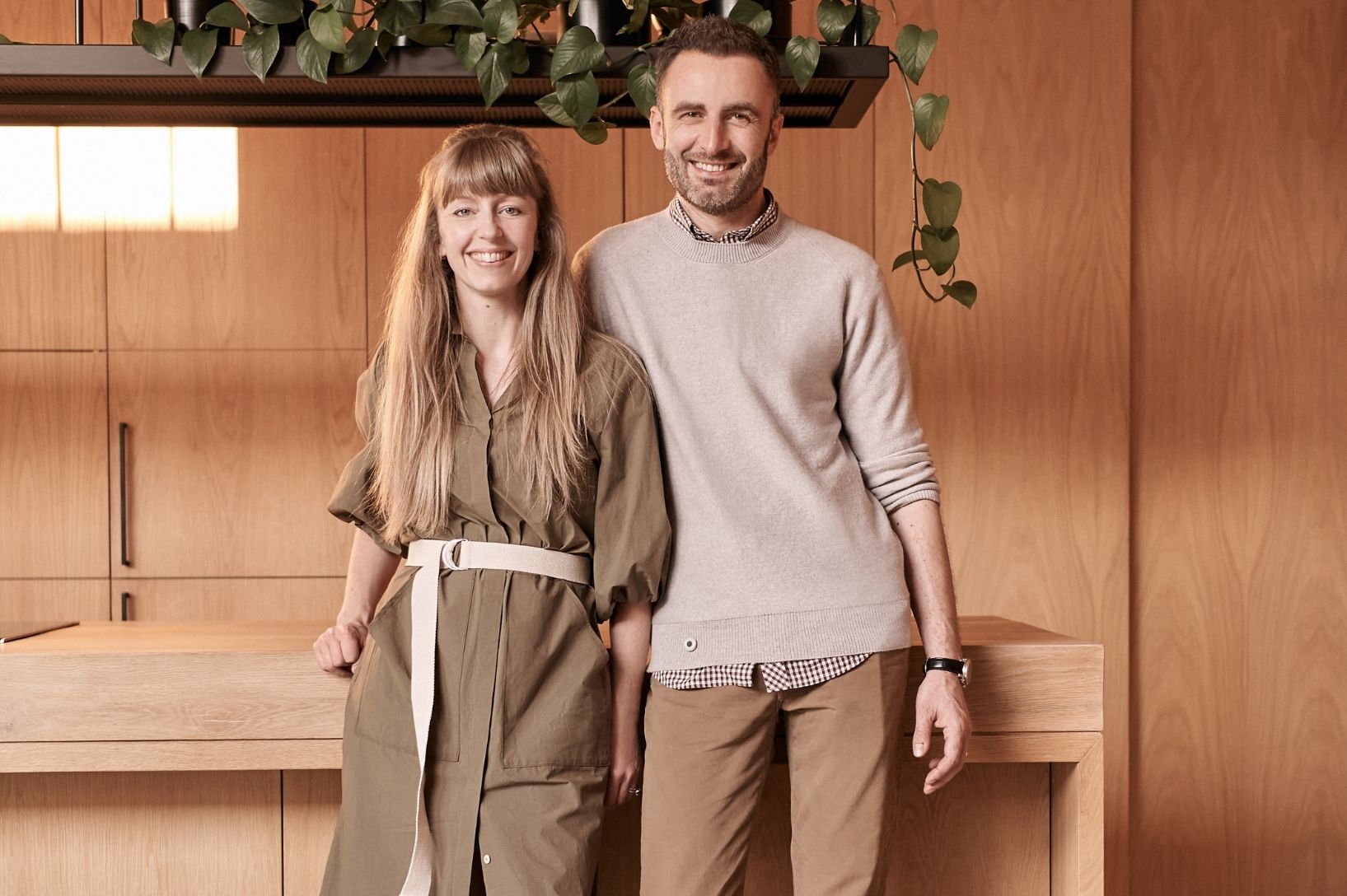 We sat down with Rani Hallums, co-founder of Australian ethical fashion label, Layer/d.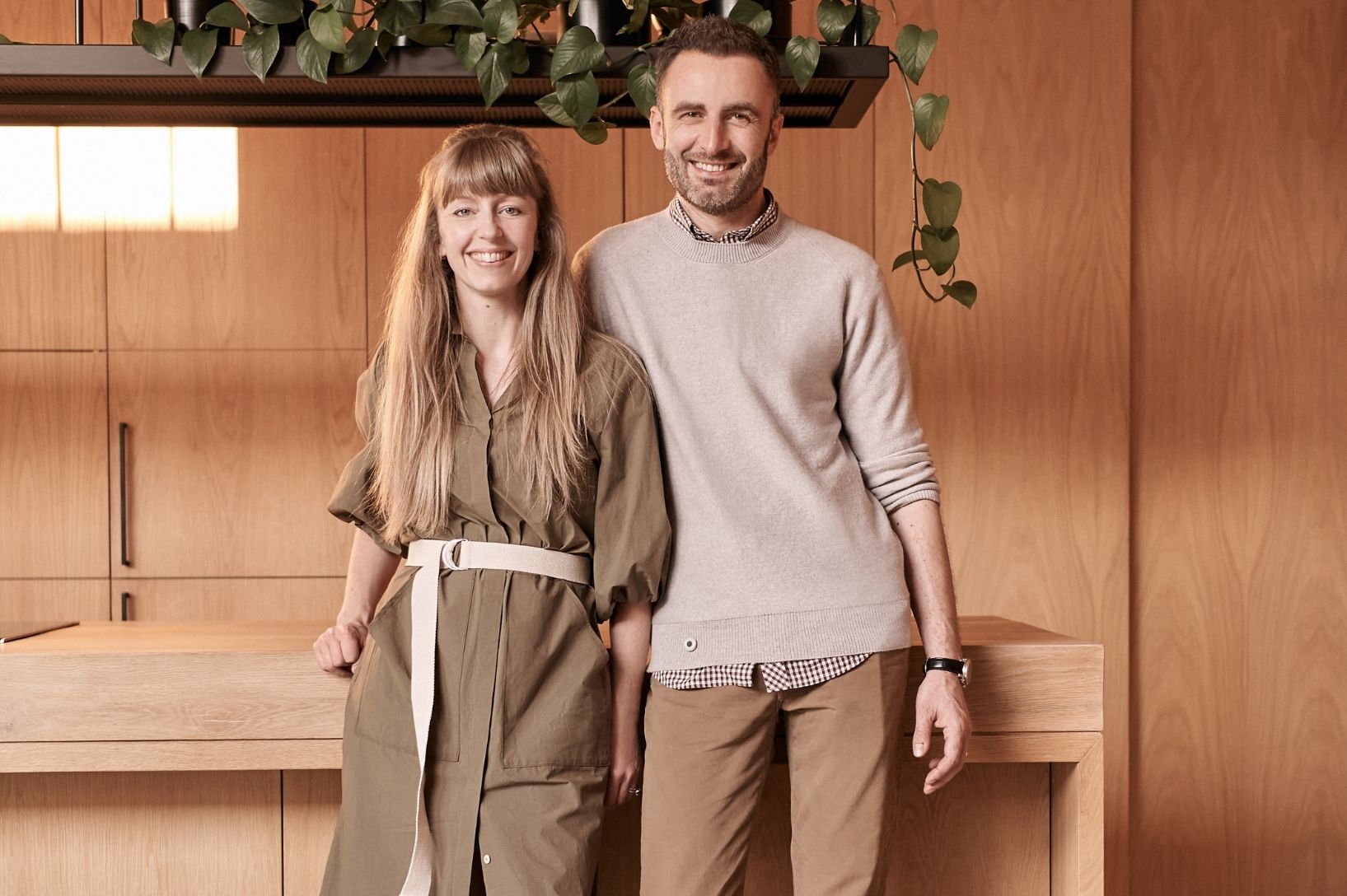 The Layer/d woman is confident, relaxed, globally conscious, intelligent and, above all, committed to advocating for a more environmentally and socially just fashion industry through the clothes she proudly wears. For Layer/d's co-founder, Rani Hallums, this inherently rings true.
What made you start Layer/d?
Layer/d began as a part of a natural progression in my and my husband's career. We had both worked in the fashion industry for approximately 10 years across varying disciplines, building close relationships with suppliers and manufacturers, when we were approached by a Melbourne manufacturer with the concept of creating our own Australian made label.
We had always been passionate about creating product locally and were ready for the next challenge so decided to move from Sydney back down to Melbourne and begin on our own line.
We began with a line of wardrobe staples in a variety of knit fabrications and started to wholesale across all of Australia. The brand has grown considerably over the last 11 years and now encapsulates full collections across all categories.
We are proud to say that all product remains Melbourne made and are grateful for the opportunity of supporting local business. We hold our relationships with our suppliers, manufacturers and stockists close to heart and find great joy in building and strengthening those relationships as we progress in our business.


Do you have a morning routine? If so, what is it you do to set yourself up for the day ahead?
The wonders of working with your partner means that everything that you do becomes such a well-oiled machine. We have two beautiful children, a six-year-old son, and a three-year-old daughter and so as you can well imagine, life is busy and full to the brim with energy.
Our morning routine revolves around our little ones, making sure we are all well fed, clean and tidy and prepared for our varying days ahead.
Weekends are a little more relaxed. Living in the Dandenong ranges surrounded by the beauty of great old Oak trees, we have the luxury of feeling like we are on a little retreat every day of the year. Freshly made sourdough is a regular feature, with all of us gathering around as it's taken out of the oven.


What's the biggest barrier you've found to succeeding as a socially conscious business?
We are passionate about bringing ethically conscious, locally made product into the marketplace that is accessible for as many end customers as possible. Creating product that is only accessible to the high-end customer is certainly easier to produce from a pricing point of view, however we believe that the more people wearing sustainably produced product the better.
So, I would have to say that one of our biggest barriers we've found as a socially conscious business is achieving minimums for certified, ethically conscious fabrications that sit at a reasonable price point. Minimums for a lot of certified fabrications that have clear transparency run quite high.
However as more people gather together and push for these fabric categories, the more product will become available. As our customer base grows, we will also have more opportunity to add additional certified fabrications into our collections which we greatly look forward to achieving.
We currently run some beautiful, ethically conscious Australian made knits in our collections. Our Certified Organic Cotton jersey and Australian Merino knits fit beautifully within this category. We also use some beautiful end of line fabrications, or old stock lines, that otherwise would be disregarded so we are always pleased to add these categories into our collection to reduce waste where possible.


Within the ethical fashion community, there's a big question that we ask which is 'who made my clothes?'. In the scope of Layer/d, who made the things you sell? Can you tell us a bit about them?
The people who make our clothes are a part of our family and a part of our business. We are grateful to have aligned with a manufacturer and so each and every piece of clothing we produce is made in our office by workers we see every day.
Another facet of producing product in our office is that we are constantly checking and quality controlling our product which ensures we always deliver a high quality into our stockists. Quality is another area that we are very passionate about as well-made clothes reduce landfill and become treasures that remain in your wardrobe for years to come.


Why did you pick the fabrics you've chosen to work with?
The fabrics we work with must be of a high quality to ensure they last the test of time, they must also be price conscious to enable us to deliver to as many end customers as possible, and we try, wherever possible to use either certified yarn, natural fibres or end of stock fabrications to place focus on sustainable business.


Best piece of advice you've ever received?
Listen to your end customer, listen to your stockists, create respectful relationships that benefit all parties and look at the people you connect within your business as integral to the continuation of your business. Respect and kindness are key values that we hold dear.


What's next for you and Layer/d?
We are excited to be in a growth phase and look forward to expanding and creating a difference with the end customers that we are bringing on board. We are also looking into B-Corp certification which will be another very exciting journey for the brand!
We are always learning, always growing, and always moving forward so each new day presents an opportunity to connect and share our passions with the people we meet.


One book and/or documentary everyone should read/watch? Why?
Any book or documentary that makes you feel inspired, that uplifts you, creates happiness and makes you feel passionate about what it is that you do. You can't go past Bill Cunningham – New York for a documentary that showcases pure passion.


Are there any other Movers & Shakers out there in your world that you think people should know about?
We love supporting local artists! Check out works by George Raftopoulos, Tiger Yaltangki and Anna Fitzpatrick – all amazing and inspiring painters!

And if you'd like, use the code 'EME10' for 10% off your order. You're welcome.