We talk small business, sustainability and sticks + stone, the label with founder, Jacky.
Jacky's love for the environment began when she was just a girl, though it was as she grew older that she started to think about her place within it, and also how she could do what she loved without adding to the mess that already existed (and still exists today).
What made you start sticks + stone, the label?

I grew up in the 'Sunshine State' of Queensland & formed a love for the outdoors & affinity with the environment from an early age. I spent long days on sun kissed shores, dreaming of the magic that the future held. After spending the first decade of my career as a marketing specialist, slaving away for a multinational FMCG giant, I decided to get back to my roots. Leveraging my marketing expertise & passion for positive social contribution & environmental practices; sticks + stone, the label – was born. My aim is to inspire fashion lovers to connect sustainability with style, to right the wrongs that exist in the fashion industry & drive better outcomes for people + planet.
Do you have a morning routine? If so what is it you do to set yourself up for the day ahead?

I love my morning routine! I wake up to a hot lemon tea with some mindful meditation & a gratitude journal. I then read my long term goals to remind me of where I'm headed, then set my goals for the day. I normally then do some sort of exercise, either running or a HIIT session before work.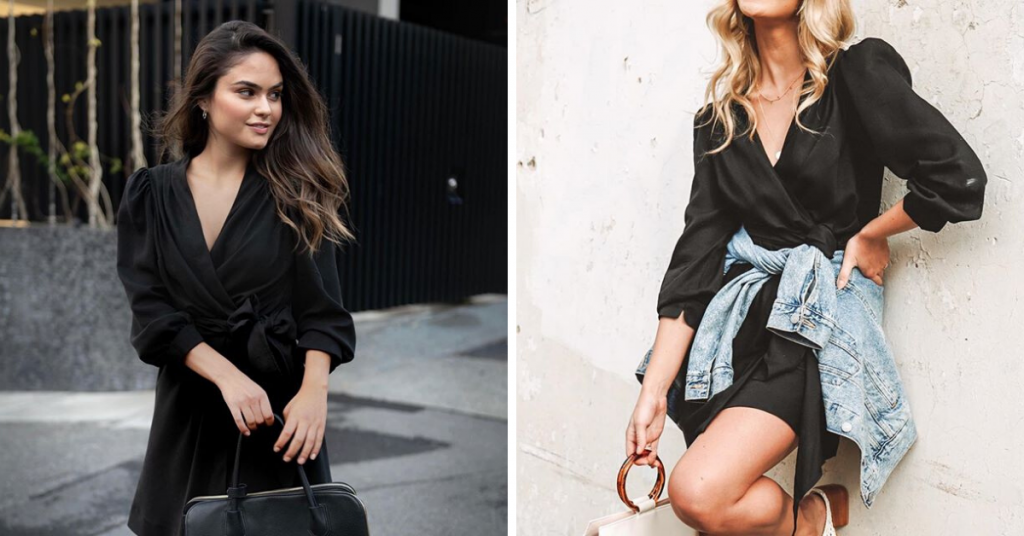 What's the biggest barrier you've found to succeeding as a socially conscious business?

There are so many challenges for small businesses in this space. Ensuring we stay true to our sustainable & ethical values is an incredibly time consuming & expensive process, which makes it almost unachievable. I've had to sacrifice a lot of personal comforts to invest in our business & the expenses related to using high quality fabrics & processes that aren't damaging to the environment & ensuring that every stakeholder in the process is paid appropriately for their work.
Within the ethical fashion community, there's a big question that we ask which is 'who made my clothes?'. In the scope of sticks + stone, the label, who made the things you sell? Can you tell us a bit about them?

Just like many other brands, we don't own the factories where our clothes are made. Instead, we are proud to collaborate with carefully chosen partners who share our values. All sticks + stone products are crafted in female-led, Australian production houses where conditions are safe & clean, & where the protection of human rights is paramount. We work with a highly experienced network of home sewers based in Brisbane Australia, with talent carefully curated via Shona at Kershon Clothing. We are proud to work with a diverse range of women, who reflect Australia's rich culture.
Why did you pick the fabrics you have chosen to work with?

We're pushing sustainability forward with every design, without compromising style. Material choices have the most significant impact on sustainability, so we take great care in selecting our fibres & finishing processes. At present, 96.4% of our fabrics are sustainable, organic, regenerated or recycled, with many being completely biodegradable. The fabrics that we use include:

ORGANIC COTTON
Our Cotton Materials are beautifully soft to the touch & of the highest quality to ensure all garments are long-wearing. We use GOTS Certified, Sustainable, Organic Cotton fabrics that are completely free of the use of synthetic chemicals such as pesticides + fertilisers & are coloured with all natural, non-toxic dyes. This of course, makes them completely biodegradable in a few short months.

TENCEL (LYOCELL)
Tencel is a form of lyocell fiber that is produced via environmentally responsible processes from the sustainably sourced natural raw material; wood. Known for their natural comfort, Lyocell fibers are versatile, have great strength, efficient moisture absorption & a gentleness to skin. All of these fabrics are completely biodegradable in a few short months.

VEGAN LEATHER/PU (Polyurethane)
Our PU Vegan Leather is a polymer composed of organic units joined with urethane & is generally referred to as a plastic. Our Products; PU (Polyurethane) 100% – Sourced via SwatchOn Korea.

We LOVE all the innovative & sustainable vegan leather alternatives like Pinnatex (Pineapple Leather), Cork & MuSkin (Mushroom Leather).

They are fantastic for more rigid items like bags & shoes or even a jacket, but unfortunately they don't have the flex or stretch qualities to make a pair of pants or a skirt comfortably wearable (yet!). A lot of these innovative materials are still somewhat in development phases & there are still a few gaps in the market…

We are constantly on the hunt for the most sustainable fabrics to use in our collections & are patiently waiting for further developments with these fibres. Currently, 96.4% of our fabrics are sustainable, organic, regenerated or repurposed.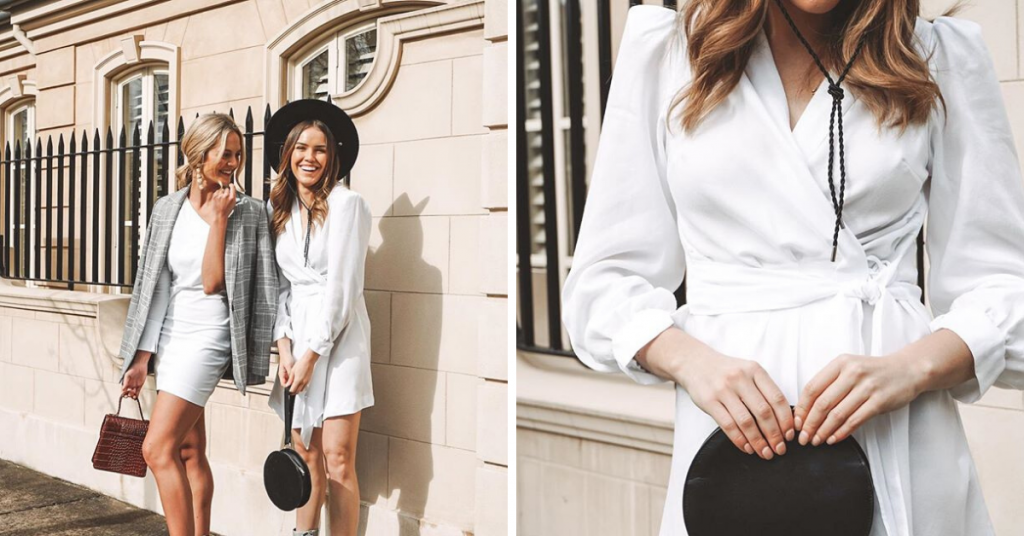 Best piece of advice you have ever received?

Everything is as good or as bad as you make it!
What's next for you and sticks + stone, the label?
We are currently working on our next collection. We are focusing on sustainable, versatile & easy to style pieces. the designs will be foundation items that are an easy wardrobe go-to, for work or play. We want to make it easy for women to invest in an item with confidence, knowing that it is made well, in good conditions & will be a faithful & flattering wardrobe staple for years to come.
One book and/or documentary everyone should read/watch? Why?
The True Cost Documentary. It shines a light on the tragic nature of the global fashion industry & how people & planet are paying a horrific price for western shopping & over consumption habits. It is a must see for anyone who wears clothes.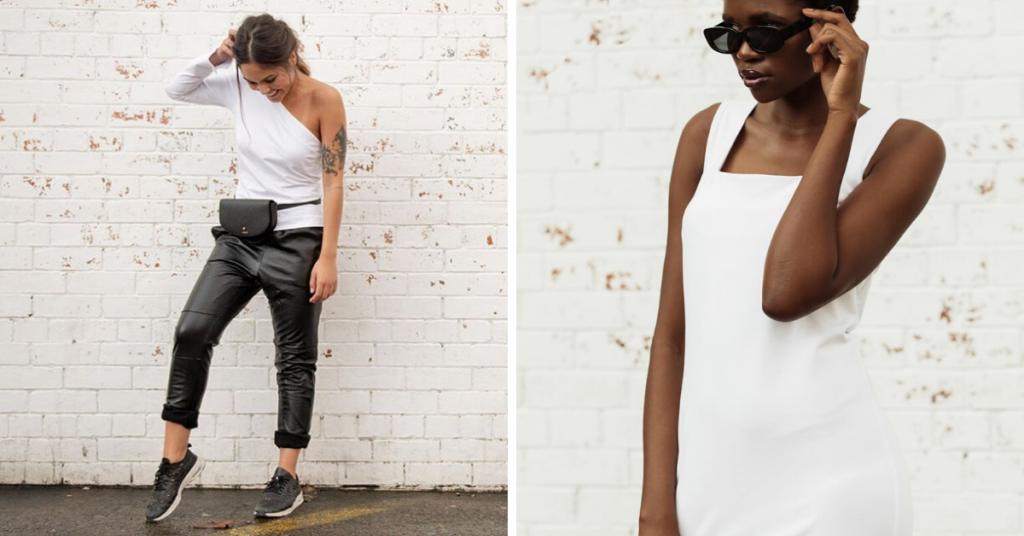 Check out Sticks + Stone the label for yourself. You won't regret it, we promise.