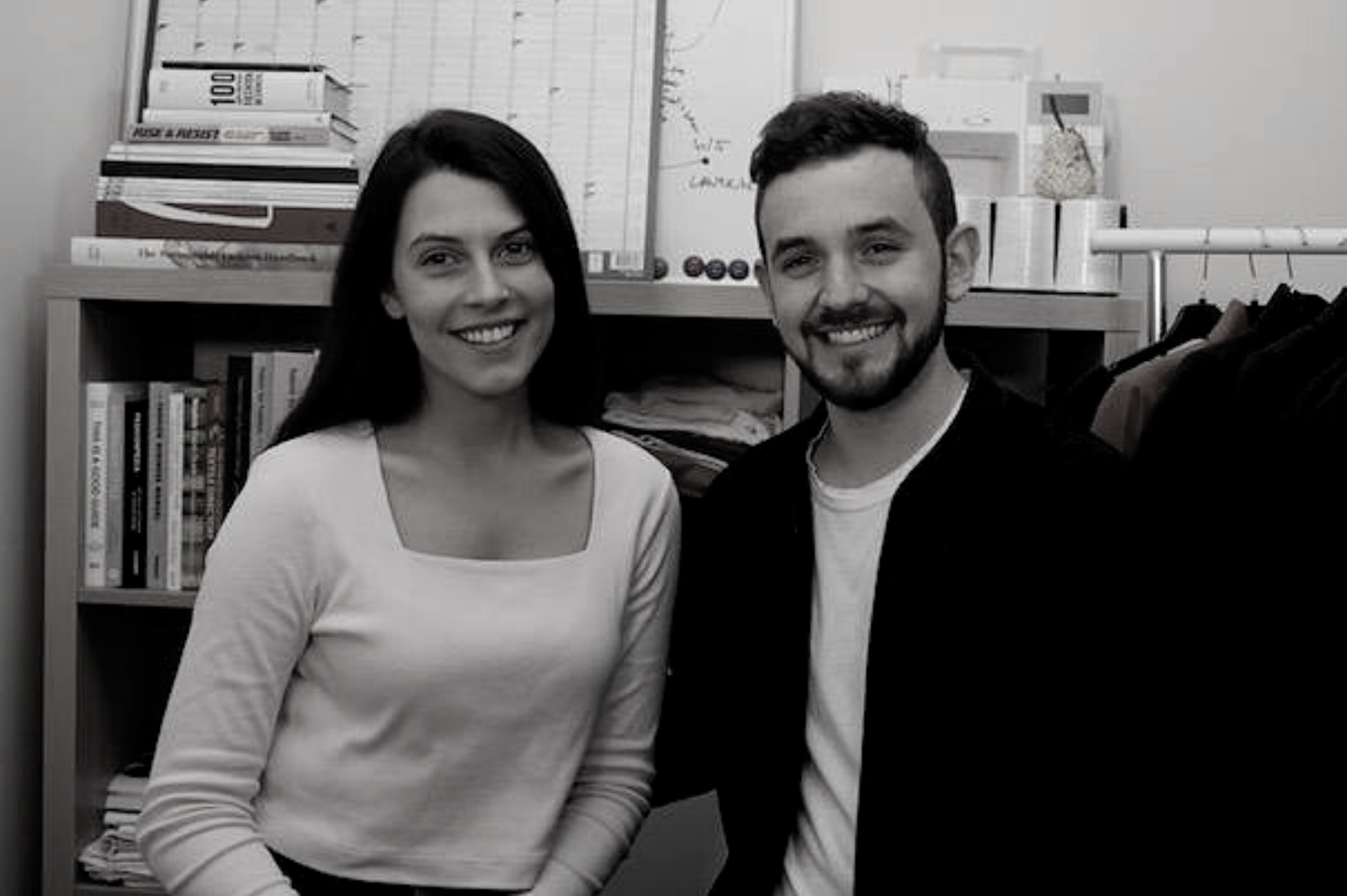 We talk with Brianna Gaal, co-founder of Australian slow fashion brand, Gaal.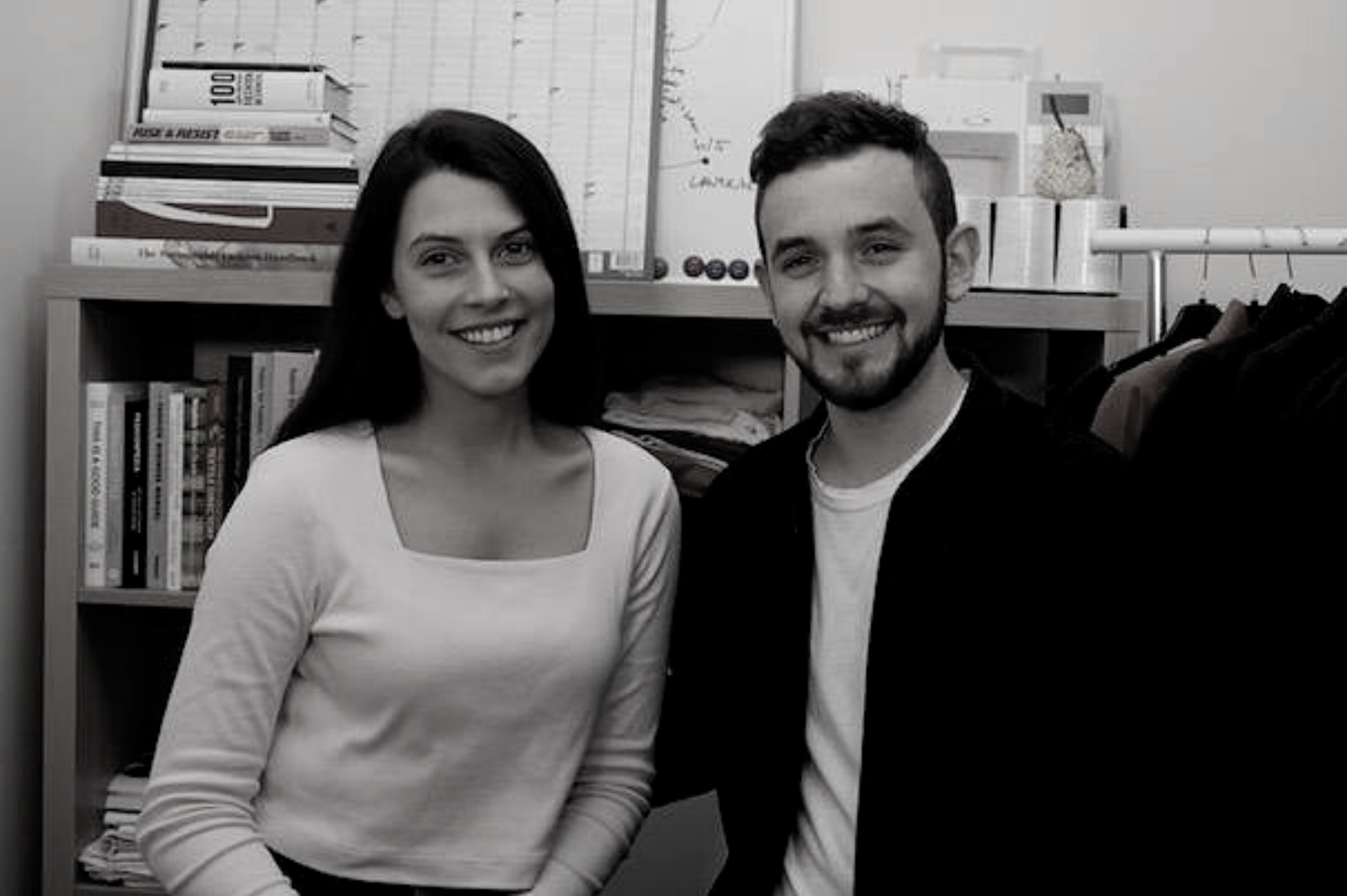 Before co-founding her Melbourne-based ethical fashion label, Brianna Gaal was just like the rest of us. As a not-so-conscious-consumer, Brianna would get sucked into the world of discounts, bargains and cheap clothing, and would often think about how this was negatively impacting the world around her. Sound familiar? So, Brianna and her husband Matt "wanted to provide an ethically manufactured and environmentally conscious solution for those of us who enjoy bold pieces and a bit of colour in our wardrobes", and with Gaal, that's exactly what they've done.
What made you start Gaal?
After previously getting sucked into discounts and fast fashion, I had become aware of the social and environmental issues in the industry. As a customer, I wanted to make better decisions but at the time I did find it hard to find brands that focused on both sides of the coin (labour and the environment) and in a variety of aesthetics. When Mat (my co-founder and husband) and I started Gaal, we wanted to provide an ethically manufactured and environmentally conscious solution for those of us who enjoy bold pieces and a bit of colour in our wardrobes.
Do you have a morning routine? If so what is it you do to set yourself up for the day ahead?
I don't really have a consistent morning routine. I am a bit of a night owl and not much of a morning person so I usually take it easy in the mornings before starting my day. I have read lots of blogs over the years telling me I need to run, meditate, drink a green smoothie and do some yoga before I open my first email. I love that it works for some people but slowly easing into the day with a coffee and some toast works for me.
What's the biggest barrier you've found to succeeding as a socially conscious business?
Definitely wanting to do everything straight away and having to learn to compromise. It can be hard to balance wanting to make a difference with the realities of running a small business. It's something Mat and I talk about a lot. Sustainability does cost extra. We both believe it's worth it but at the same time, we have to keep the lights on. Our brand can only make an impact if we're still in business.
Within the ethical fashion community, there's a big question that we ask which is 'who made my clothes?'. In the scope of your Gaal, who made the things you sell? Can you tell us a bit about them?
All our clothes are made locally in Melbourne. That sounds really good, but exploitation very much exists in the Australian manufacturing industry. Our partner factory is accredited with Ethical Clothing Australia, a body that conducts regular audits and works with the Textile, Clothing and Footwear Union to ensure all workers are paid correctly, working in safe conditions and are receiving all their entitlements under the law.
Why did you pick the fabrics you have chosen to work with?
When I started researching sustainable fashion, I realised one of the biggest differences I could make to the environmental impact of my designs was based on what I decided to make them out of. I spent so much time learning about fibres and fabrics, both their qualities and their sustainability credentials. There is so much marketing around certain fabrics and a lot of greenwashing so it was important to dig deeper and find the best possible fabrics to work with. My favourite fabrics are organic cotton, organic linen and Tencel. While all fibres have some environmental impact, these fibres use significantly fewer resources than most popular alternatives such as cotton and polyester. Our fabrics and other materials (buttons, threads etc) are also compostable so if they do ever find their way to a landfill (hopefully not for many years), they won't be hanging around for long.
Best piece of advice you have ever received?
Don't wait to get started. Allow yourself to do things imperfectly and grow. Perfectionism is both paralysing and a losing battle. I try to follow this advice as much as I can, albeit, imperfectly.
What's next for you and Gaal?
I am currently in the process of designing a collection for 2022 and I am really excited to be extending our size range. We currently go up to a size 14 and I am looking forward to adding more and more sizes over the next couple of years.
One book and/or documentary everyone should read/watch? Why?
Less is More: How Degrowth Can Save the World by Jason Hickel. This book really challenged my worldview and approach to sustainability. The author takes you on a journey through the history of capitalism and how we got to where we are today. He explores systemic flaws and deeply held cultural beliefs that need to be unlearned and replaced if we are to solve some of the biggest issues of today – growing economic inequality and the climate crisis.
Are there any other Movers & Shakers out there in your world that you think people should know about?
So many, but I would have to say Clare Press because I have just learnt so much from her. I know she is very well known in the Australian Ethical fashion space, but if you are interested in learning sustainable fashion, Clare's Wardrobe Crisis podcast (and book) is a wonderful place to start! I also love following Ethically Kate on Instagram. She is so great at making sustainable living accessible to people (something the sustainable movement has often failed to do) and shares some great, honest product reviews!