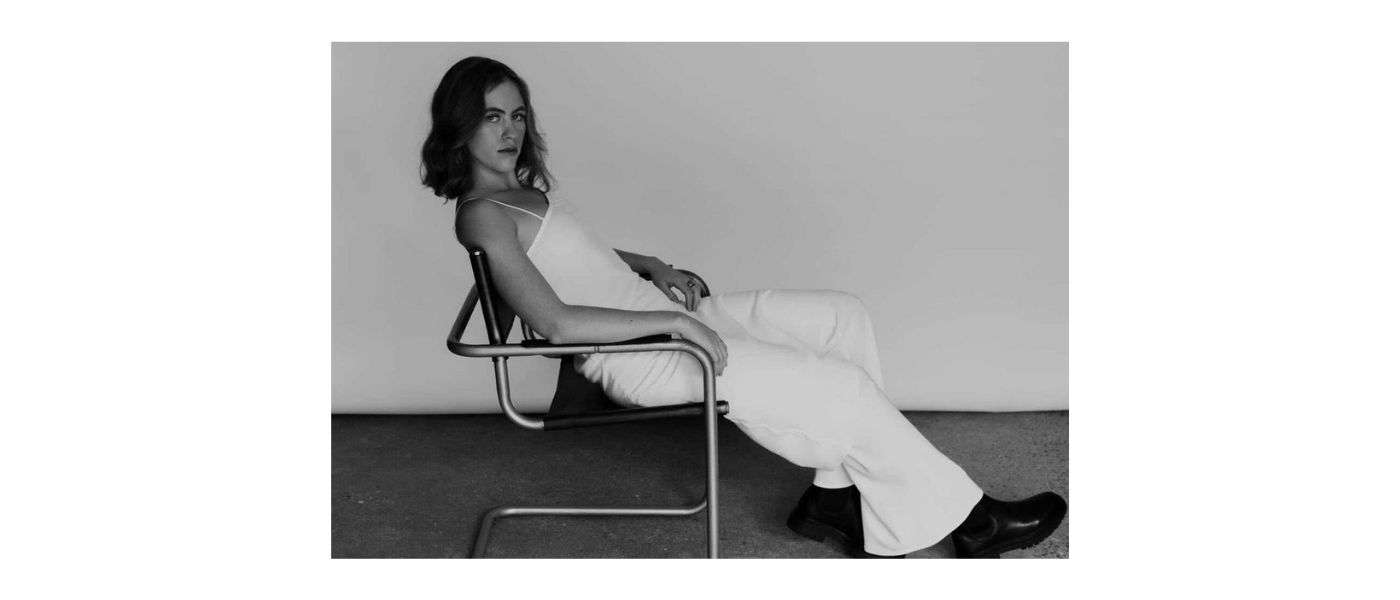 You've probably seen the phrase "made-to-order" grace the (online) pages of your favourite ethical and sustainable websites, but have you ever wondered what it actually means, or why it's even a thing? Dw, we've got you.

If something is made-to-order, it is "specially made according to a customer's specifications" or "designed specifically to fulfil a particular set of requirements." Thank you, Ms. Google. Essentially, if a garment is made-to-order, it is only brought to life if there is an individual demand for that specific garment.

Why is made-to-order fashion so damn great, you ask? Well, according to the ABS, each Australian sends an average of 23kgs of textiles to landfill each year, so it is evident that cheap, disposable fashion is a massive problem. Ethical fashion companies with a made-to-order mode of production are helping to combat this issue by providing consumers not only with garments that will defy seasons and trends, but also with a shifted mindset when it comes to fashion consumption.

If you're wondering which ethical fashion brands offer made-to-order garments, we've got you covered there, too. Here's a list of a few of our favourite ethical and sustainable made-to-order fashion labels, just for you:


---

Z. The Label is one of our absolute go-to's when it comes to made-to-order fashion brands. Josi, Z. The Label's founder, wanted to "create a label that reduces its footprint and is consciously circulating money within the Australian economy." Not only is every single piece in Z. The Label's exquisite range ethically hand-made by a small team in the Gold Coast, but the garments are also slowly crafted from a lush, responsibly-sourced 100% OEKO-TEX certified linen, an OEKO-TEX certified merino wool from ZQ Merino (a world leader in ethical wool production), or deadstock fabric. As for the leftover materials, it is used to be sewn into sleep masks or recycled into samples, and any end-of-roll fabric that they are unable to use is donated to The Social Studio: a not-for-profit social enterprise using fashion as a means of helping to improve the lives of young Australians from a refugee or migrant background.


Our pick: Acaia Dress, Off White, $319

---

Sydney-based ethical fashion brand NATALIJA has become synonymous with size inclusive and impeccably-crafted made-to-order garments. All of the NATALIJA pieces are hand-made and made-to-order, and this slow and sustainable method of production is evident in both the quality of the garments and the low to no impact their creation has on the environment. In her own effort to combat the excess waste brought about by garment creation, Natalija Bouropoulos offers a personalisation of her made-to-order garments. You want the signature slip in a burnt orange? Easy peasy. You got a big bust but a tiny waist? No problemo. You would prefer the neckline to sit a little lower than usual? You go, girlfriend. Through the made-to-order model, it is evident NATALIJA is a company wholly dedicated to only supplying when there is a specific demand, and to providing women everywhere with a piece of ethically and sustainably-made goodness, just for them.


Our pick: V Neck Mini Silk Slip in Black, $228

---
Bilboa is one of our OG loves here at Ethical Made Easy – partly because they have been around since the early days and partly because they participate in a slow mode of fashion production. Every single piece of Bilboa goodness is ethically hand-made in small runs in Byron Bay by Bilboa's founder, Osha Shealey. Bilboa operates with a mixture of ready-to-ship and made-to-order garments, and unlike big fashion houses that design and then find the fabric to match, Bilboa designs for the fabric they have available, so if the garment is made from deadstock fabric then the run will match the amount of fabric they have. How's that for conscious and mindful fashion production?

Our pick: Ivy Jumpsuit, Glade, $289
---
Created by Kalaurie Karl-Crooks, a fashion graduate based in Melbourne, Kalaurie wants the customer to understand the importance of clothing made with ethical values and how clothing can be a beautiful lifelong investment. So, what does she do? She creates annual capsule collections that adhere to a made-to-order mode of production, of course. Every garment in the Kalaurie range is designed to be timeless, trend-defying and trans-seasonal, and each garment is created with the utmost care for both consumers and the environment. The collections feature premium deadstock and surplus fabrics that other brands no longer want, and by using these materials, Kalaurie is saving them from landfill or destruction. Vogue Australia and Marie Claire have caught on to Kalaurie's epic-ness, too; both magazines have featured this sustainable fashion label within their pages. Uh-huh, honey.

Our pick: The Lovers Top, White, $299

---
HALLE is a Newcastle-based slow fashion company offering a more conscious mode of consumption to fashion forward, mindful consumers. HALLE is a predominantly made-to-order label, and Olivia, HALLE's founder, aims to create a more conscious approach to how we consume through her beautiful ethical fashion brand. Olivia designs, cuts and sews each piece with maximum fabric yield—any offcuts are used for smaller items as a way to avoid waste and appreciate each piece of fabric for what it is. Larger offcuts are sewn into simple camis and the smaller offcuts are still used in the production used for neck binds, straps and waist ties. Oh, and another way this company is avoiding unnecessary waste is by sourcing deadstock fabrics and fabrics from past seasons (locally, of course). We hope you love HALLE just as much as we do.

Our pick: Raglan Sleeve Pullover in Natural, $139

---
Latin for 'existence' or 'to be', Esse was the name chosen to represent a brand whose focus was to invoke thoughtfulness. Alicia Tsi, the founder of Esse, wanted to be really discerning when it came to designing her garments. The result of this discernment is a brand that is completely counter to the fast fashion movement, bucking the trend of poorly made 'fashion' pieces that fall apart in the wash after three wears and instead adhering to a made-to-order mode of production with some of her garments. The design concept is beautiful; classic investment pieces, all of which seem to mix and match perfectly. 'Seasons' for Esse don't function like most brands. Colours and styles can be cycled in and back out based on what feels fresh. In this way, there's no pressure on the label to use evermore resources, and no pressure on you to constantly buy more stuff.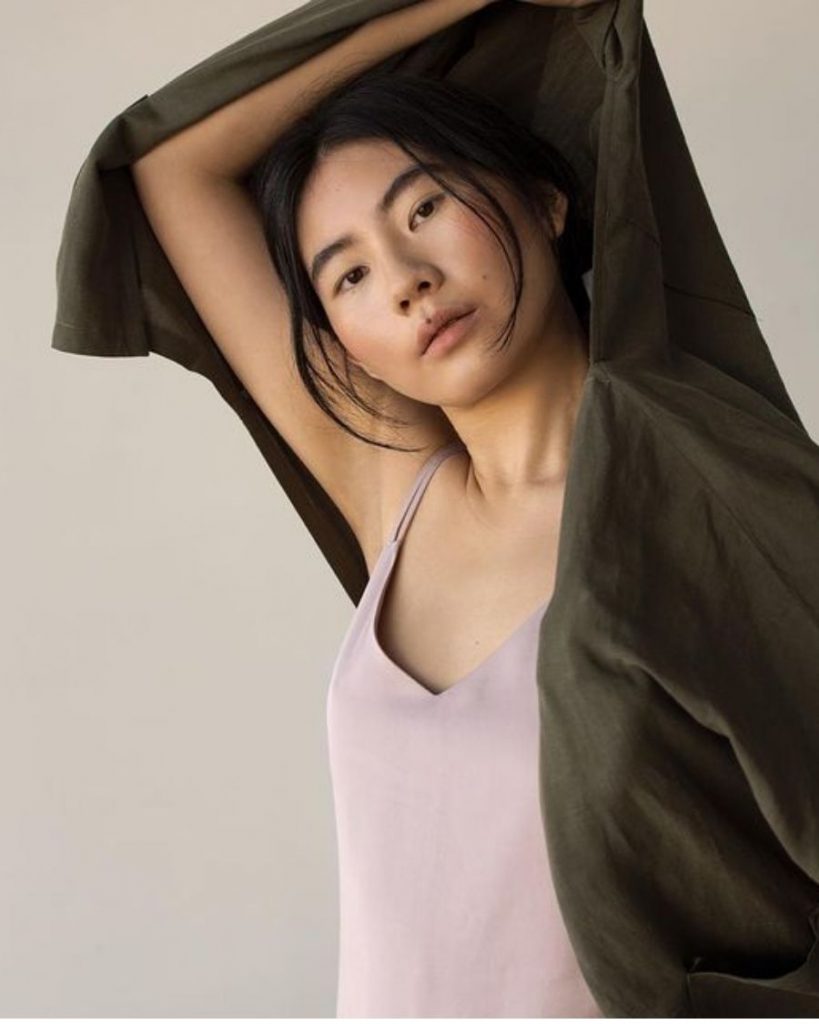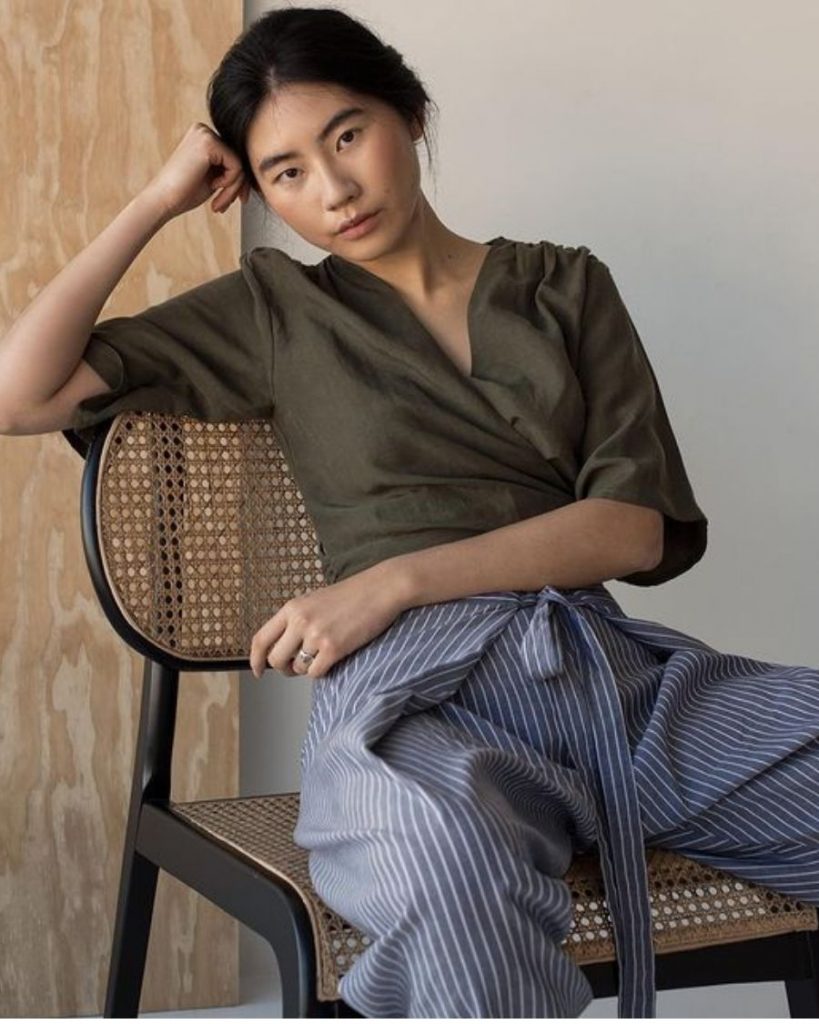 Our pick: Aude Linen Overals, $162

---
Made-to-order garments from ethical fashion brands are wonderful for everyone, and everything, involved, from the consumer to the environment. When you purchase an item of clothing that has been made-to-order, you're getting a garment that has not only been specifically made for you, but it has also been designed for longevity, durability, timelessness, trans-seasonality, and its ability to defy trends. We don't know about you, but we think that's pretty dang cool.