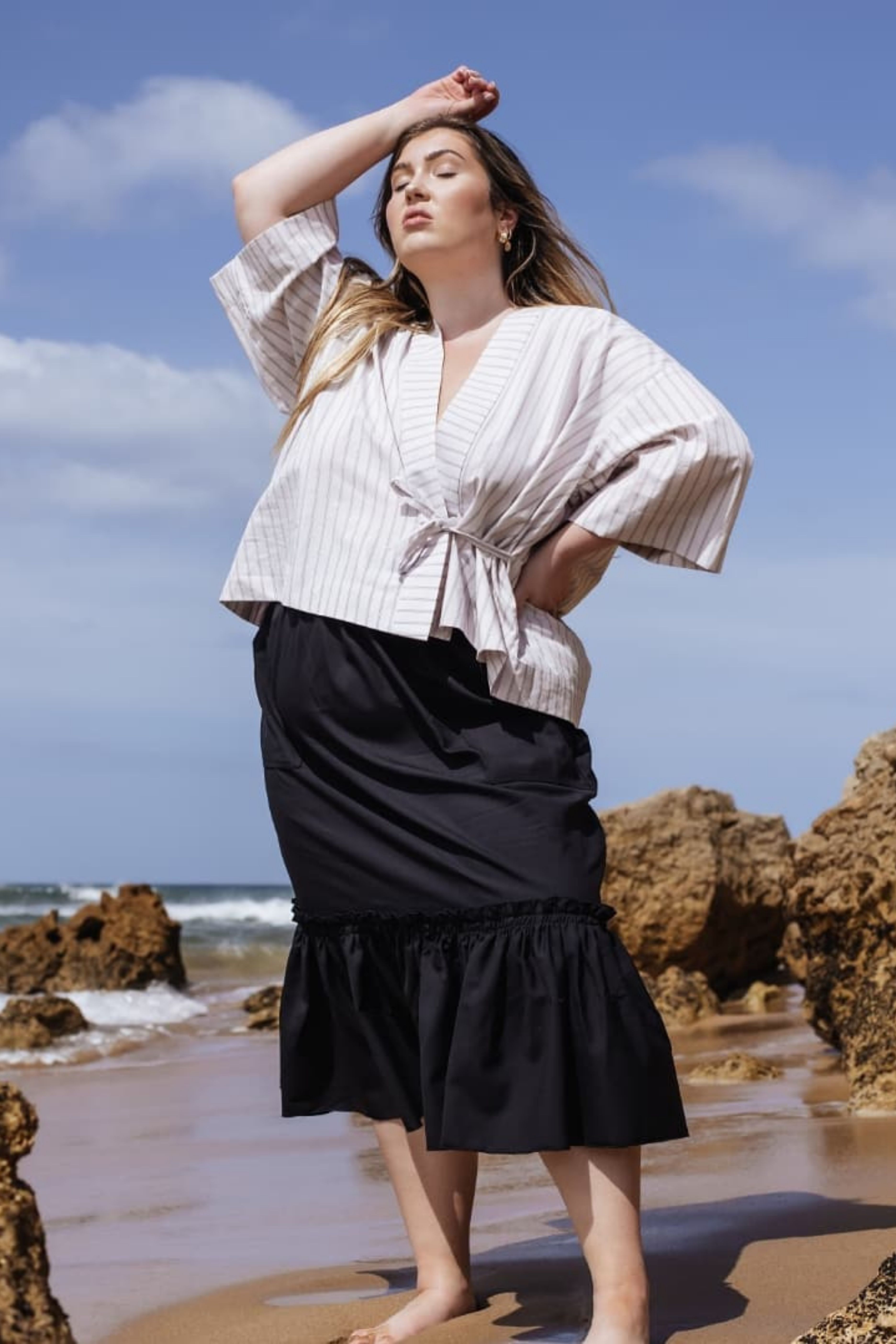 Although the thin, toned bodies that have been normalised as the "ideal" body type still appear to be so within the fashion industry, in recent years there has been an interest in and a demand for a more inclusive representation of bodies, both on social media and in the fashion industry—and it's something we're completely here for.
Influencers and body positivity activists/models such as Robyn Lawley, Iskra Lawrence, Ashley Graham, and Tara Lynn have been paving the way for catwalks and companies alike to showcase a more diverse range of bodies. With runway appearances and magazine covers peppered amongst them, it seems their efforts have begun to stick, and the success of these women shows that different body types are now being accepted into the mainstream fashion media discourse.
On the topic of media, social media, particularly Instagram, is home to a number of accounts advocating for inclusivity for all, and has been a springboard off which body positivity movements have been launched. @iweigh and @healthyisthenewskinny have seen immense success, with thriving communities, podcasts, retreats and workshops between them, and have been normalising all bodies and rewriting the narrative of what a "normal body" looks like.
Runway aside, and with a more general acceptance of body types apparent in the media, what is size inclusivity in fashion? Size inclusivity in fashion is essentially the way in which a business caters to the majority of body types and sizes, as opposed to the limited size range that has generally been the norm within the industry.
In the ethical fashion world particularly, there is not only a push to design adjustable, reversible, and versatile garments for re-wearability and trans-seasonality, but also in an effort to cater to all body types, shapes, and sizes. With ethical fashion companies you will more often than not see garments designed with wearability for the majority in mind, with the incorporation of removable belt ties, layerability, or adjustable necklines and sleeves into the design of the garments.
But what ethical fashion brands are size inclusive? Don't worry, we've got you. We've put together a list of 12 Australian and New Zealand-based everyday-wear, activewear, underwear and swimwear companies available on Ethical Made Easy Store that are doing their best to provide conscious consumers with a range of size inclusive garments (crafted ethically, sustainably and transparently, of course). We're making a conscious effort to add to this list as we grow btw.
---
Ethical and sustainable size inclusive everyday wear brands

---
---
---
---
---
---
---
---
---
Ethical and sustainable size inclusive activewear brands
---
---
---
Ethical and sustainable size inclusive swimwear brands
---
---
Ethical and sustainable size inclusive underwear brands
---
---
As you can see, size inclusivity is not necessarily a one size fits all approach (pun intended), and the way in which a company incorporates size inclusivity into their designs and processes tells a lot about their commitment to the concept. Size inclusivity in fashion is a non-discriminatory approach to the range of sizes made available by a company, and if you haven't yet had much luck in your size inclusive brands search, we sincerely hope that this list has helped.

Know of a size inclusive ethically made brand we should add into the mix? Let us know in the comments!