What is slow fashion?
It is more important to participate in slow fashion now than it has ever been before. According to a report by McKinsey & Company, the textile sector is responsible for 6 percent of global greenhouse emissions and 10 to 20 percent of pesticide use; one-fifth of industrial water pollution is caused from the solvents and dyes used in the manufacturing process; and 20 to 35 percent of all microplastic flows into the ocean are attributed by fashion. We as consumers can do a whole lot better than this, and one of the ways we can do this is through our wardrobes. How, you ask? Through slow fashion. It's that easy.
Slow fashion is pretty self-explanatory: it's a movement intended to slow down the process between the consumer's need for clothes and the end of a garment's life. It's basically the opposite of fast fashion. We all know what fast fashion is not only because we've written an article about it, but also because most of us have grown up with it. "Need a shirt? Buy a new one. New shirt gets a hole in it? Buy a new one." This is basically the concept behind fast fashion. Slow fashion, on the other hand, mixes this up a bit. "Need a shirt? Wear one you've got, or buy one from an ethical company. New shirt gets a hole in it? Fix it, or pay someone else to do it for you." We don't know about you but we like the latter a whole lot better.
The concept behind slow fashion involves encouraging consumers to craft a certain kind of relationship with their clothing. We know, it sounds a bit odd, but bear with us. Like any relationship, there is usually hard work and patience involved, and if you put in a little blood, sweat and tears, you'll more often than not reap the rewards. Less of your clothing going to landfill, a smaller carbon footprint, and more money in your bank account are just some of the benefits that will definitely come from the new way in which you view the clothes in your cupboard.
It's not just you, the conscious consumer, who plays their part in the slow fashion movement; companies participate in the slow fashion in a number of ways from only producing made to order, or limiting the number of collections a year to two (rather than the standard fifty-two if you're in the fast fashion biz). Slow fashion companies like Dorsu also save any offcuts or "useless" pieces of material and turn them into useful or sellable items, such as scrunchies or tote bags for their products to be sent to you in. Our ethical brand directory is full to the brim of these kinds of businesses—businesses that are embracing the slow fashion life whilst also saving the planet. How wonderful is that?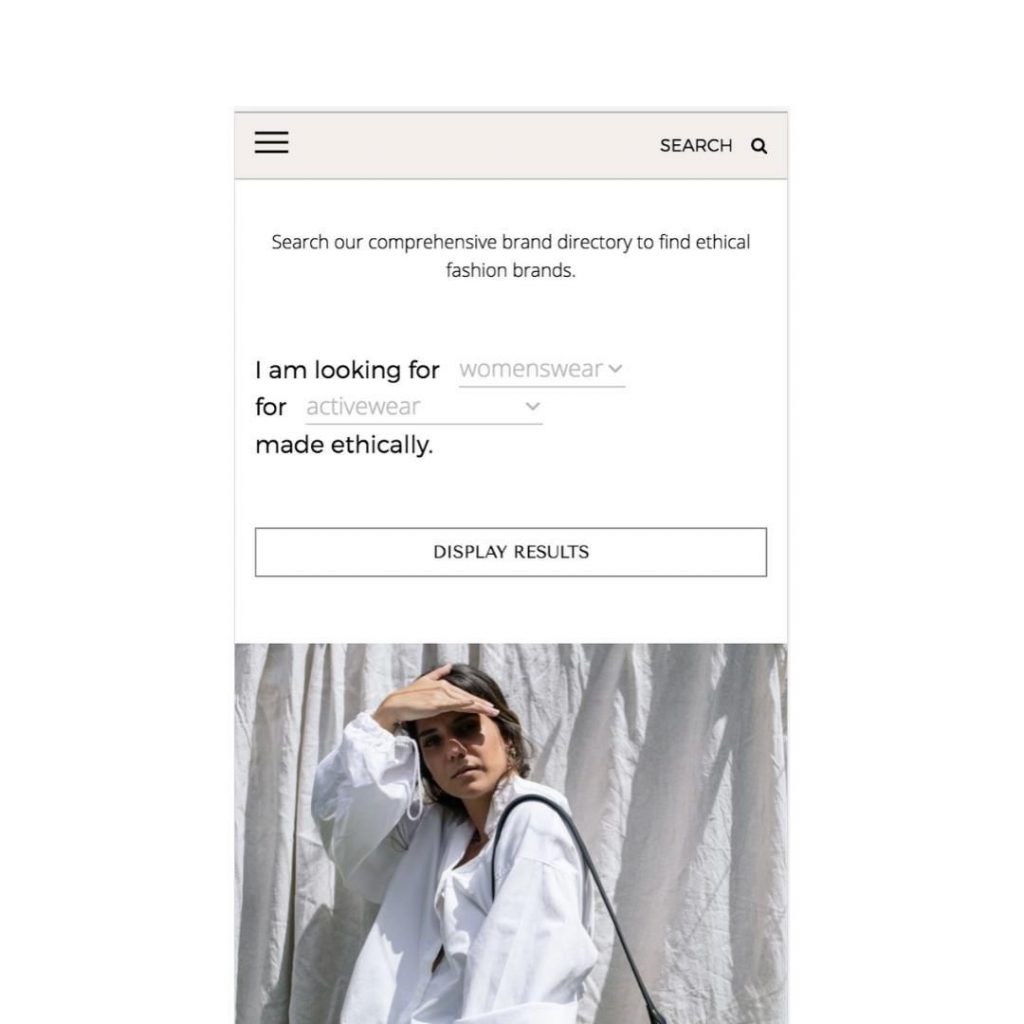 The fashion industry is a massive contributor to the abuse and exploitation of our environment, and also of a massive group of people who are less fortunate than you and us here at Ethical Made Easy. Despite this, there is a light at the end of this tunnel: the McKinsey report also states that over the past two years, the amount of sustainable products sold has increased fivefold. Take that, big corporations! Slow fashion (and the ethical and sustainable way in which those products are made), and the conscious consumers who are choosing to participate in it are heroes in our eyes, and if you haven't yet made the change, please consider doing so. We can guarantee more than your bank account will be thanking you for it!