Sneaker Brands For The Best Sustainable (And Stylish) White Sneakers
We've put together a list of sustainable sneaker brands that give Nike and Adidas a run for their money.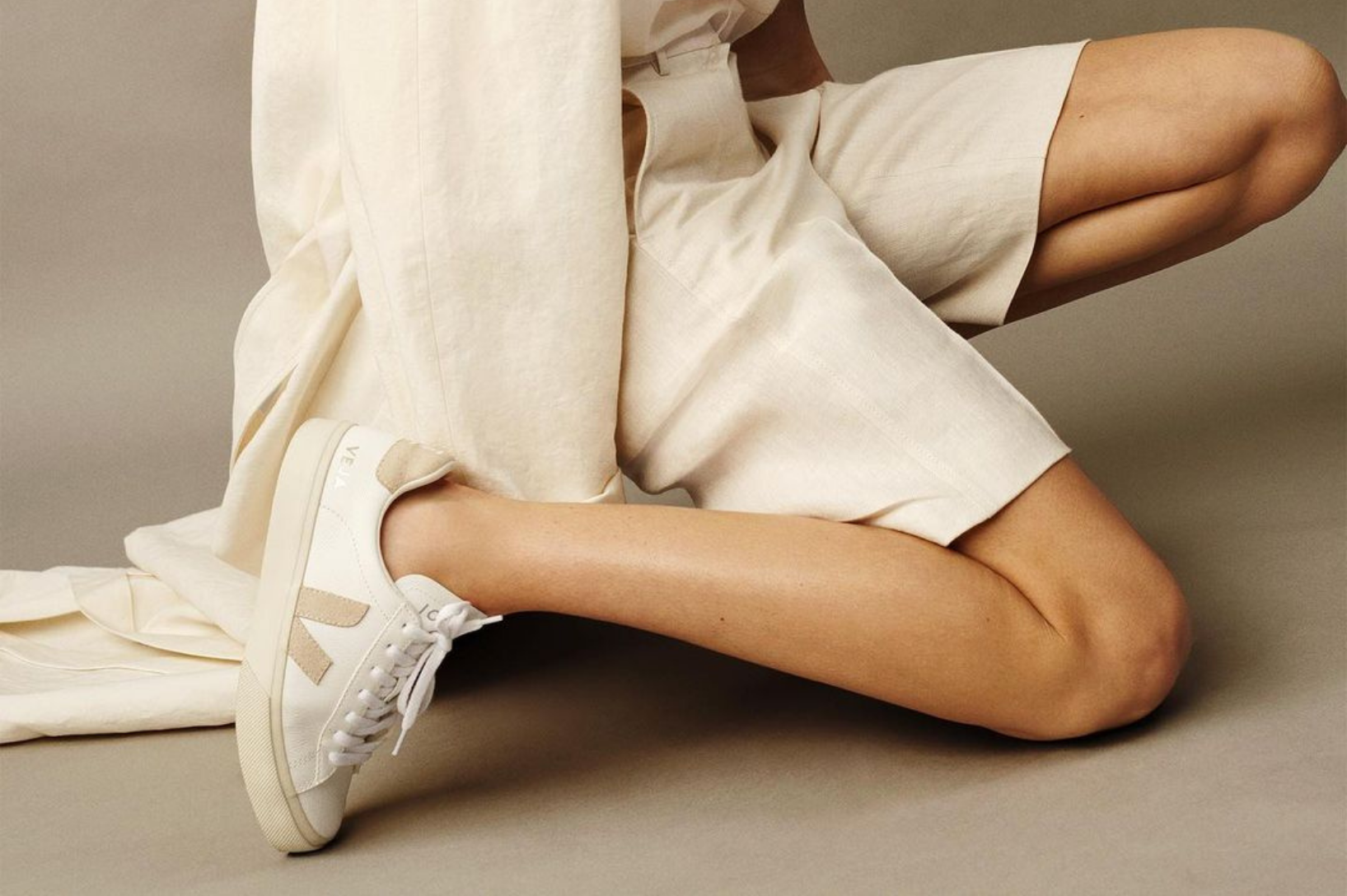 Name a more timeless and versatile wardrobe staple than the white sneaker. We'll wait. Adidas and Nike seem to be ruling the game when it comes to the quintessential white sneaker, but a whole bunch of environmentally conscious brands are providing consumers with a more sustainable version of these shoes. In our opinion, they're much better looking, too. We're not biased at all. Whoever said that ethics and style don't mix was sorely mistaken, so we've put together a list of epic brands from Australia, New Zealand and around the globe providing conscious consumers with sustainable (and stylish) white sneakers.

You'll always find a Collective Canvas sustainable white sneaker in the wardrobe of one of the Ethical Made Easy girls, no question. Collective Canvas crafts sustainable sneakers slowly, simply and transparently from natural fabrics like organic cotton and natural cork, and with insoles made from natural materials (surprise surprise), they don't skimp on comfort. Collective Canvas also has a range of different colours (Blush, we're lookin' at you), but there's no going past a crisp, classic white.


Orba Shoes may just be our new addiction. Orba Shoes, a New Zealand-based sustainable shoe company, is creating versatile, durable and timeless sneakers that are designed to biodegrade. Uh huh. Due to the fact that they're made from entirely natural materials – including natural rubber, rice husk ash, pine resin and beeswax – the sustainably-made zero-waste Orba Shoes sneakers will eventually return to the earth from which they originally came. Can you see why we're obsessed?

Australian ethical shoe company Bared Footwear is providing us conscious consumers with a wide variety of stylish and sustainable women's and men's shoes, including the classic white sneaker. What's more, Bared Footwear was Australian's first shoe company to become B Corp Certified, which essentially means that their commitment and adherence to ethical and sustainable production has been recognised and certified at the highest level.

"Recycled, organic, and made with corn and bamboo. 148,898 trees planted and counting." Saye no more. Heh. Saye is their name, sustainable sneakers are their game. Not only does this company produce these stylish sneakers within honest and ethical working environments, but with every pair of sneakers sold, two trees are planted. Oh, and they have a completely vegan collection too. Pretty great, huh?

Here's a fun fact for you: did you know that sheep outnumber humans 6 to 1 in New Zealand? Yep, the stereotype is true! Cue Allbirds: a New-Zealand brand crafting shoes (sustainably, of course) from all natural materials, including Merino wool from sheep that "live the good life". Allbirds work with leading organisations like ZQ Merino to ensure their wool is held to high standards of farming, land management, and animal welfare. So for an extremely comfortable and extremely stylish sustainable white sneaker, Allbirds has got you (and your feet) covered.

Womsh, aka Word Of Mouth Shoes, is spreading a message of environmental and social responsibility through shoes – sustainable sneakers, to be exact. This Italian company is creating these shoes with honesty, transparency, future vision and inclusion at the forefront of their operations, with an ultimate goal of changing the world "with small yet effective everyday gestures." We dig that. Oh, and with a vegan line made from apples, WOMSH has got a sustainable white sneaker for everyone.

CARIUMA is kicking irresponsible business to the curb (in a pair of ethically-made, stylish, timeless, sustainable white sneakers). CARIUMA uses ethical factories to create their shoes; sources their materials responsibly; designs with timelessness and versatility in mind; plants a pair of trees in the Brazilian rainforest with every pair of sustainable sneakers sold; and uses recycled and recyclable packaging.

We give to you, Flamingos Life: the queen of using the vegan sustainable white sneaker as a force for good. This Spanish company is crafting sneakers from a range of animal-free materials including hemp, corn, bamboo, and organic cotton, with an ultimate aim of making them biodegradable. They also have several reforestation projects, they collaborate with Waste Free Oceans, and they work with Agua ONG to build water wells in underserved areas of Uganda. What a good company.
A pair of sustainable white sneakers is a classic and versatile choice for any wardrobe, but as these incredible companies are proving, they can also be used as a tool to create a more environmentally and socially responsible fashion industry. So, if you're ever in the market for a pair of sustainable white sneakers, why not make a considered purchase from one of these epic businesses? You may just help to save the world in the process.