Why fashion is a feminist issue.
Fashion can be attributed to feminism in a multitude of ways. Clothing is a form of expression, a way in which women...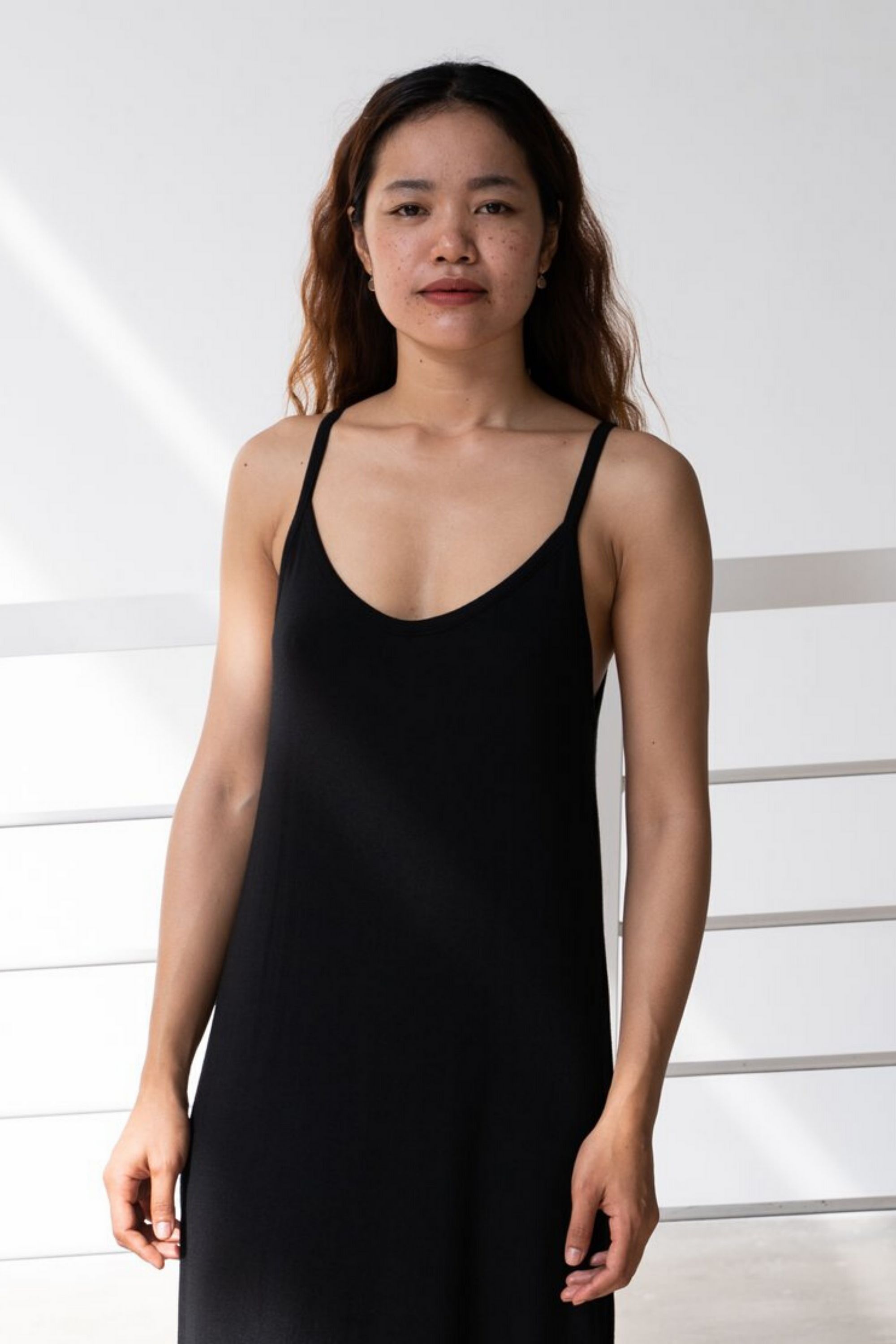 By Ellen Tirant on behalf of Dorsu.
Fashion can be attributed to feminism in a multitude of ways. Clothing is a form of expression, a way in which women choose to communicate with the world. It is often printed with feminist quotes and marketed as a product to empower women. It's also a female dominated industry, with the majority of garment workers, globally, being women.
Fashion is a feminist issue, and it's time to acknowledge the unfair in-balance between consumers and the women who make our clothing.
And this is why.
The 2018 Baptist World Aid Ethical Fashion Report found that the Asia-Pacific region is the largest producer of the world's clothing, made up of over 43 million workers from low-middle income countries. According to Labour Behind the Label, 80% of garment workers worldwide are women. Although the industry turns over $3 trillion globally, it's not workers and their families who are benefitting.
Today, issues pertaining to low wages, forced and slave labour, child labour, long working hours, fixed term contracts and insufficient fire and building safety remain prevalent throughout garment factories. The majority of garment workers do not earn a 'living wage', defined by the ILO as a base wage that allows the basic needs of a worker and their dependants to be met. According to Oxfam, a living wage does not always match a legal minimum, with some workers not earning enough to exist with basic dignity, health and hygiene.
The sad truth is, the majority of the women producing our cheap, disposable clothing are not paid anywhere near enough to be able purchase it for themselves.
Feminism is fashionable.
It has been a hot a topic of conversation lately, the idea that fashion is a feminist issue. You may have noticed the increase of high street and luxury fashion brands jumping on board the feminist train, supporting women's rights through feminist inspired collections and viral social media campaigns. A simple google search of 'feminist clothing' will provide you with an array of websites and brands plugging tees with a feminist slogan slapped across the front, most often with little or no information about where or how they were made. Or by whom.
In 2016 The Sun ran an exposé on Beyonce's activewear label Ivy Park allegedly being produced under exploitative conditions in factories in Sri Lanka. Launched in collaboration with fast fashion giant Topshop, Ivy Park was produced by majority female workers who claim to be have been paid just £4.30 a day, over 60 hour work weeks. Being produced under these conditions, the collection designed to 'empower women through sport' drew a clear line between the women buying the clothes and the women producing them.
Most recently, The Guardian published an article claiming that an investigation into the Spice Girls' #IWANNABEASPICEGIRL t-shirts raising money for Comic Relief's 'Gender Justice' campaign, were actually produced by underpaid women in a Bangladeshi factory. Earning just 63 cents an hour, these women claim to have been forced to work overtime and were consistently exposed to verbal abuse and harassment.
Now that it is fashionable to let the world know you support women's rights by wearing a t-shirt that clearly says so, is it becoming a privilege to be 'feminist'?
Fashion – it's a feminist issue.
This new feminist apparel trend refuses to acknowledge women on both sides of the supply chain. That the person who made that 'lady boss' tee is most likely an underpaid and overworked woman, lacking the ability to speak out and fight for her rights.
Feminism, despite the meaning of the term, is becoming quite selfish. It's become a vessel in which to protect ourselves and our peers, to support and empower women within our limited realities. By choosing to remain ignorant of how our clothing is produced, we are choosing to exclude an entire group of women from the rights in which seek for ourselves.
It starts with the girls.
According to One Girl, when a girl is educated, everything changes. Educating a girl provides opportunity for income, reduces poverty and increases health and safety. Education is key to breaking the cycle of poverty, to giving girls an alternative to entering the garment industry. When we support women and girls to earn a living wage, to invest in their careers, their families and communities, we are fighting for equality. That's feminism.
Be a feminist, shop ethically.
By purchasing an item of clothing that is produced ethically by a company that supports and cares for their workers, we are choosing to support and empower all women, globally. Feminism isn't just about speaking out against the casual sexism we experienced last Saturday night or demanding equal pay for the women in our office, it's about making sure all of our actions, big or small, are in support of all women, everywhere.
There is an array of actions you can take to ensure your hard earned dollars are supporting workers around the world to earn a safe living wage. Don't be overwhelmed by the idea of completely overhauling your wardrobe, lifestyle and choices to date – this isn't completely necessary. Start with small, considered steps.
Read, watch and learn.
Like anything, the best way to orientate yourself with an issue is to learn all about it. As a start, we recommend watching The True Cost, River Blue, Slowing Down Fashion, War On Waste. Read The Ethical Fashion Report, Wardrobe Crisis, To Die For, Slave to Fashion and Stitched Up. Visit Fashion Revolution, Labour Behind the Label, Clean Clothes Campaign, Global Slavery Index and International Labour Organisation. This is just a small sample, but a great leap into understanding the issue and relevant actions to take.
#WhoMadeMyClothes?
Ask brands about their production standards, request information and push them to be honest about their supply chains. By placing pressure on brands to provide this information, we are paving the way for transparency as critical for businesses.
Talk, talk and talk some more.
This might not seem so proactive, but there's power in conversation. By talking to your friends, colleagues and party guests about this topic, you are creating awareness and ultimately contributing to a much greater social movement.
Avoid fast fashion.
As attractive as it is for its accessibility and cheaper price tag, fast fashion is at the crux of garment worker exploitation. By skipping past the cheap, mass market buys, you are casting your vote for a fairer industry, that supports everybody along a supply chain.
Choose ethical and sustainable.
Ethical and sustainable options are popping up by the day, with more alternatives now than ever. Do your research and opt for brands and products with fair and safe supply chains.
—–
About Dorsu & The Author
Dorsu is an ethical clothing company, designing and producing in-house in Kampot, Cambodia. Adopting a slow and considered approach to production, each piece is designed for a mindful and versatile wardrobe. Ellen is a part of the creative team, writing and designing for Dorsu remotely from Melbourne. Read more about Dorsu and their impact within the Cambodian context at dorsu.org.