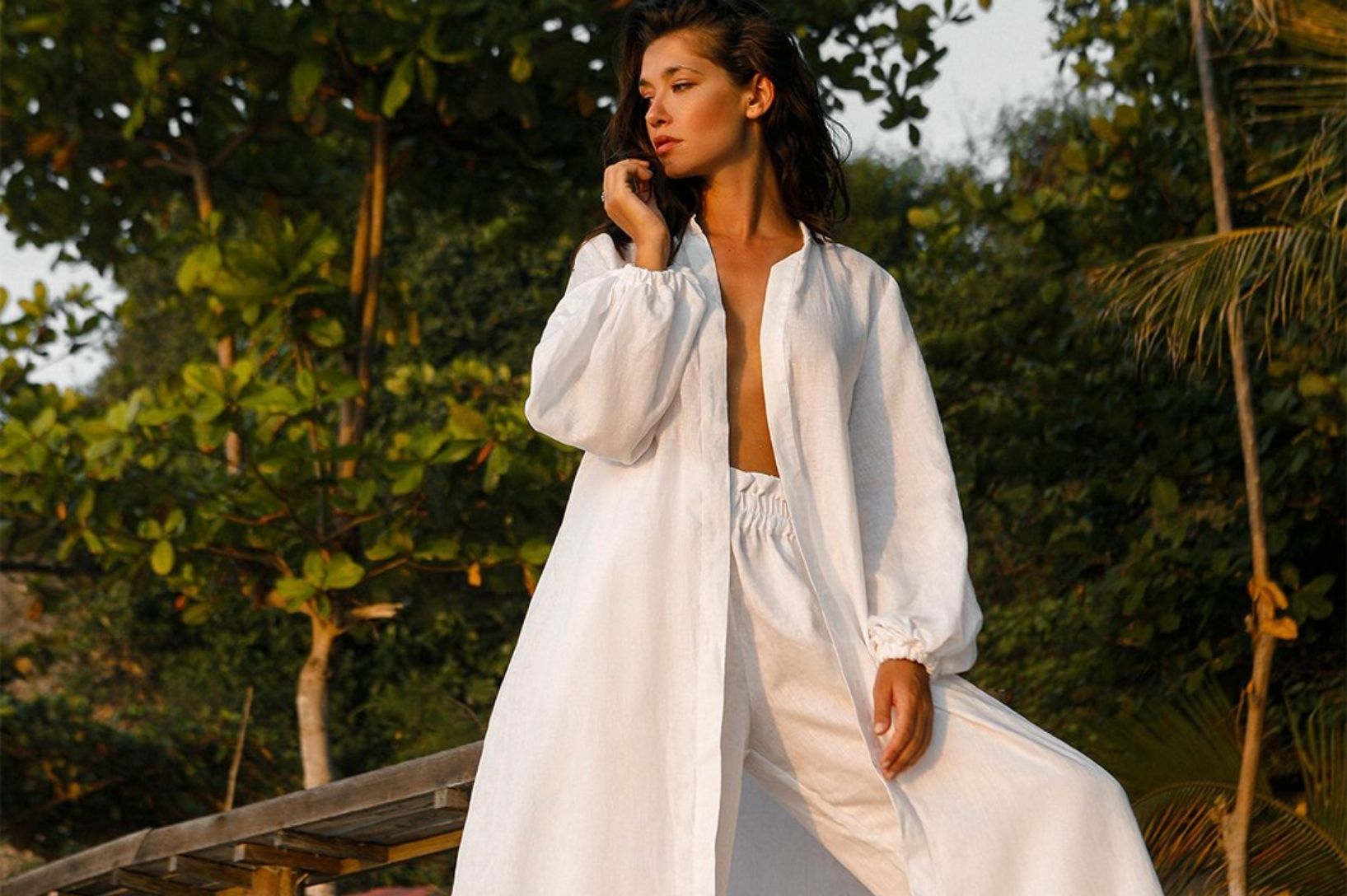 Wildflower, An Ethical Australian Business In Bloom.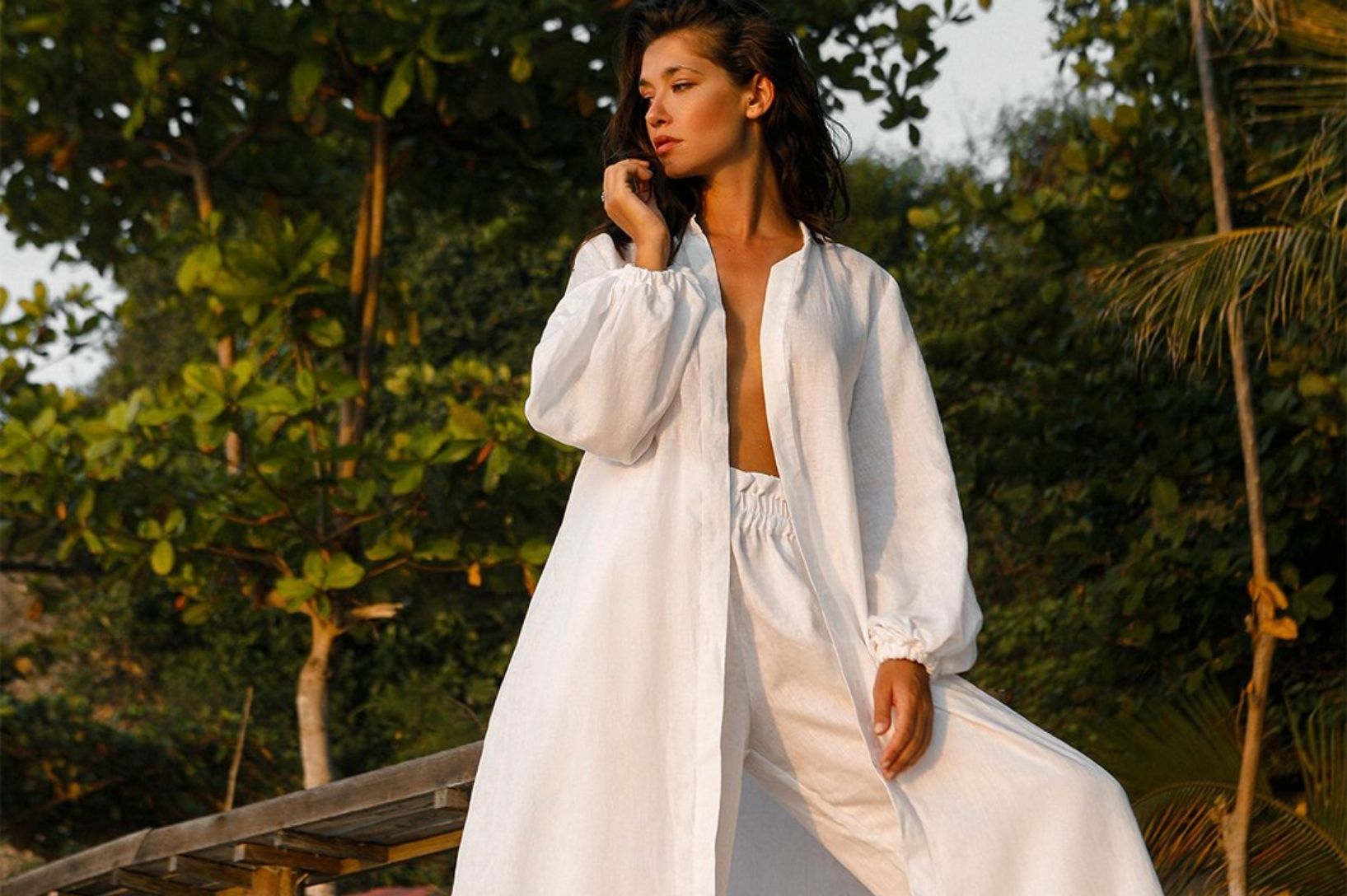 Here at Ethical Made Easy, connecting with the founders behind the ethical and sustainable brands we work with is our jam. It's why we do what we do. It's what gets us up in the morning (alongside the double shot coffees, of course). Today, we're diving deep into the crux of one brand in particular: an Australian ethical fashion and accessories brand that is setting Tomorrow's Standard in what it means to do good business.
Wildflower is a newly established Australian business responsibly producing apparel, swimwear and accessories for those of us who want to tread a little lighter (and look a little cuter). Angela Flower, the founder of Wildflower, not only aims to ethically produce swimwear, apparel and accessories, but also to generate positive change within the swimwear and apparel industry – change that, as we all know, is long overdue.

Angela's resume is extremely impressive. For the past twenty years, Angela has been working in the fashion industry across a variety of different roles, with a heavy focus on brand management, as well as production management and sourcing. These roles have taken her all over the world (pre-COVID, obvi), and she acknowledges how incredibly blessed, lucky and privileged she has been to gain this life and professional experience.

In saying this, these experiences have also opened Angela's eyes to the ugly side of fashion, so with Wildflower, Angela is creating a brand that is wholly in sync with her own ethics and values.

Wildflower is wholeheartedly an Australian-made, owned and operated business.

As is Vegemite and an intense fear of magpies, Wildflower is 100% Australian. Angela's background in fashion, as well as her connections within the industry, would make importing into Australia a breeze, though she is passionate about keeping Wildflower local. Absolutely everything in Wildflower's supply chain is done on-shore, including the sampling, development, pattern-making, manufacturing, sourcing and printing, and where possible, all are completed locally in the Gold Coast.

This commitment to Australian manufacturing is a reflection of Angela's own ethics and values. Driven by supporting local, having the option to release smaller collections (as this would not necessarily be viable if working offshore), developing close relationships with local manufacturers, avoiding the issues with and instability of working offshore, and a demand from Australian consumers for Australian-made products, Angela is ensuring that her Aussie brand remains just that.

Ethical business is at the core of Wildflower's processes.

Every single product bearing the Wildflower name – from the sustainable linen pants to the ECOVERO over-swim – is ethically made, cut, printed and developed in Australia, not in factories but by individual machinists. These specialists are masters of their crafts, and not only set their own hours and rates, but have been doing so for decades. As for Wildflower's supply chain, the textile supply chain is traceable and accredited, and 100% of their garment manufacturing is also traceable, sustainable and ethical.

With this, a commitment to ethical processes reaches further than just Wildflower's production. Angela wholeheartedly believes that fashion can be more than just profit, and that it's extremely important to show kindness and compassion through a business. There is not a lot of "giving back" in corporate manufacturing businesses, so in addition to an ethical and sustainable business, Angela wants to use Wildflower as a tool to give back to institutions in need. This is why Wildflower is a partner of i=change and will continue to support other worthy causes and organisations as the business flourishes.

Angela ensures Wildflower remains an environmentally responsible business.

Over the years, Angela has seen firsthand the detrimental effects fashion – including the products, methods and packaging – can have on the environment, and although there is a growing positive change, the issues are still fairly widespread.

So as to not follow suit, Wildflower is a 100% plastic-free brand, using either recycled paper or biodegradable satchels for packaging. The Wildflower fabrics of choice, including linen and Lenzing ECOVERO, are all natural fibres whilst their swimwear is made from ECONYL – recycled polyester and nylon for those unfamiliar. The Wildflower team ensures that by ordering the bare minimum of trims, fabrics and other resources, a deep commitment to minimal wastage is maintained.

Wildflower is an animal-free brand, now and always.

Wildflower is 100% animal-free. No silk, wool, felt, leather or any other animal products will be used in any Wildflower collection, ever. Aside from natural fibres like linen and cotton, silk is an obvious choice when it comes to resort-wear, though Angela has found a vegan, cruelty-free alternative: Lenzing ECOVERO. Lenzing ECOVERO is a light, soft and airy fabric with a beautiful drape, and is derived from sustainable wood sources using an eco-responsible production process.

What's more is a collection of vegan handbags will be made available through Wildflower in the coming months, and will make use of animal-free, plastic-free fabrics including cactus leather and apple leather. Oh, and in true Wildflower style, this collection will be sampled, developed and hand-crafted in Australia.

As you can see, Wildflower is more than just an apparel and swimwear brand, and Angela is more than just a founder who believes a better world can be achieved through better business. Through Wildflower, Angela uses her own expertise, ethics and values to ensure that a high level of sustainable processes are upheld, to ensure that ethical and responsible production is maintained, and to ensure that Wildflower remains an animal-free, Australian-made, owned and operated business, now and always.




This article was written in collaboration with Wildflower. Whilst this was a paid partnership, we genuinely only promote brands we wholeheartedly believe in, and that we ourselves believe to be examples of the best in the ethical and sustainable sphere.