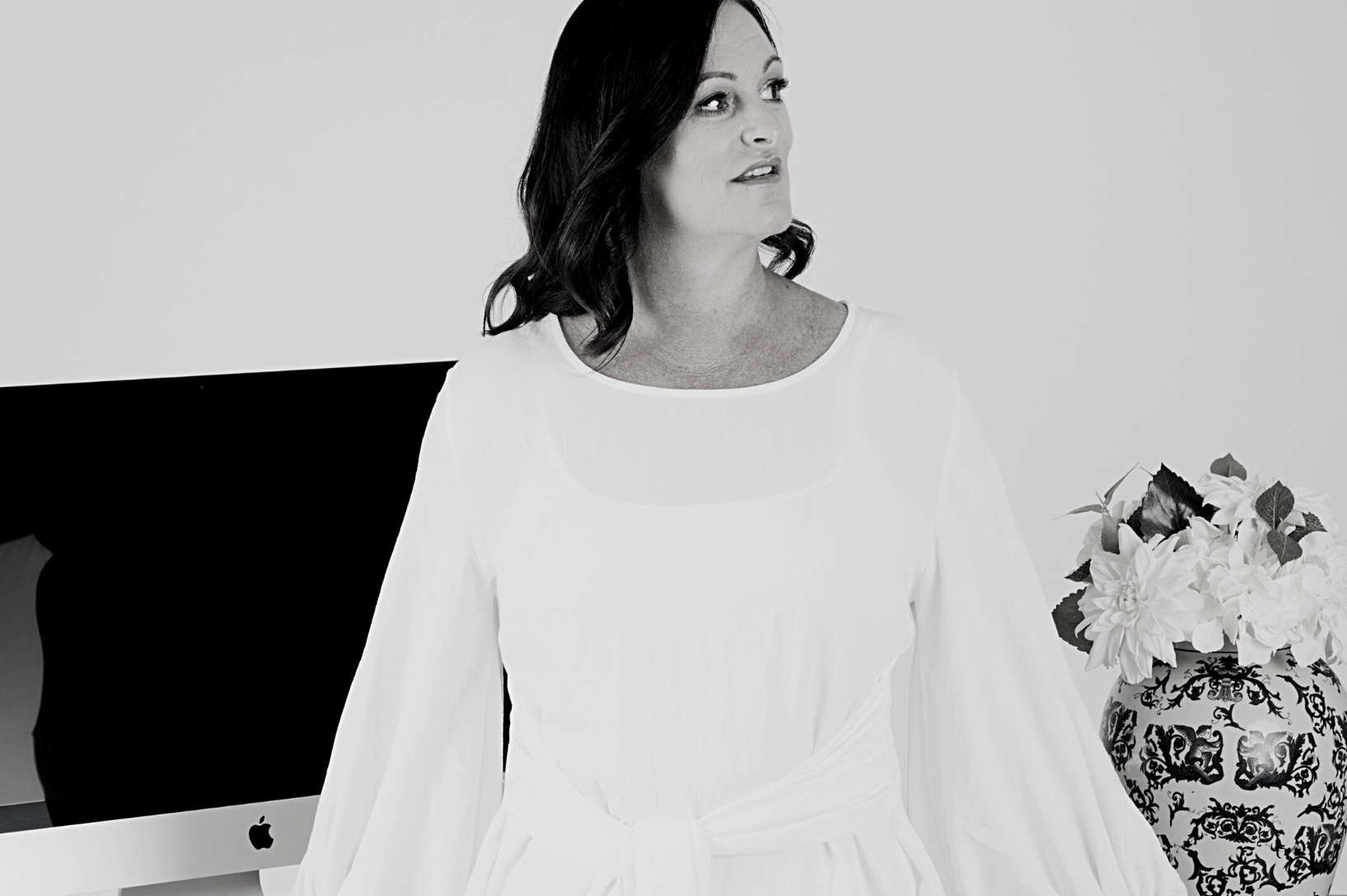 Wildflower's founder Angela Flower is proving that style and sustainability go hand in hand.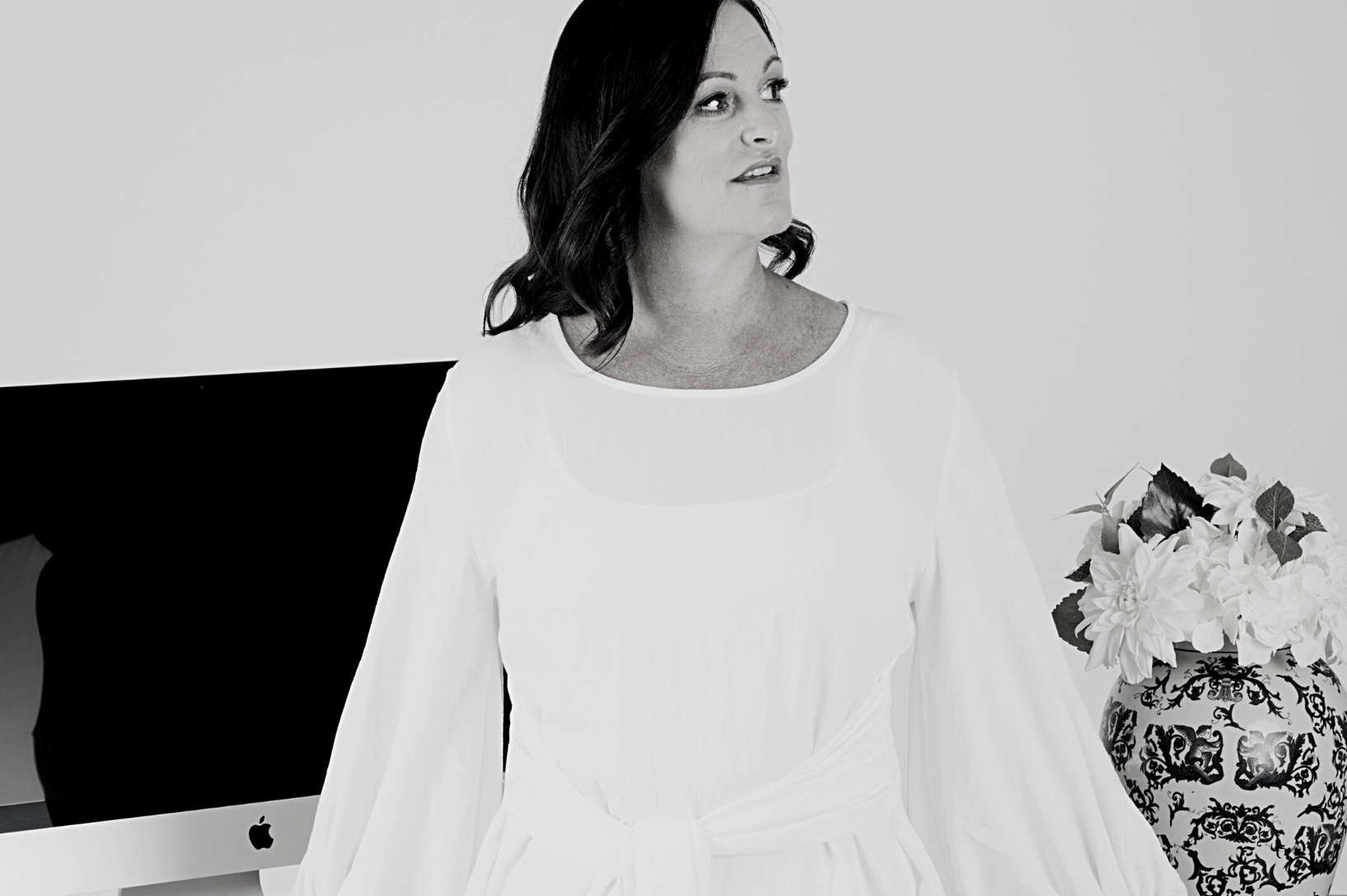 Sustainable Australian company Wildflower's founder, Angela Flower, is no stranger to the downfalls of the conventional fashion industry; having worked in swimwear manufacturing for the majority of her career, Angela saw firsthand the devastating effects fast fashion is having on our planet and its people. So, she decided to do something about it, and after diving deeper into the ethical and sustainable values Angela holds dear (as well as the incredible garments she is producing), we're glad she did.
What made you start WILDFLOWER?
Having spent the majority of my career working in swimwear and apparel manufacturing for major brands and department stores I saw the need for change to a kinder, more sustainable, less toxic way. I created Wildflower because I wanted to offer beautiful, quality, garments that are people, planet and animal friendly.
Do you have a morning routine? If so what is it you do to set yourself up for the day ahead?
Morning beach walks with a friend. The sunrise, saltwater and the lengthy chats are a healthy foundation for the day ahead. Followed by a very strong coffee or two.
What's the biggest barrier you've found to succeeding as a socially conscious business?
I would say that sourcing sustainable and ethically produced textiles for small batch production is the biggest barrier. Most suppliers prefer you to buy to larger minimums although I believe as the demand grows there will be a wider selection of options available. There are certainly more sustainable options available now than a few years ago due to consumer awareness and a greater demand which is a step in the right direction.
Within the ethical fashion community, there's a big question that we ask which is 'who made my clothes?'. In the scope of WILDFLOWER, who made the things you sell? Can you tell us a bit about them?
Our products are made locally in Australia.

Our point of difference is that we work with 3 independent seamstresses who own their business, therefore we work directly with individuals not managers, outworkers, or factory bosses.

These women have perfected their craft and each have decades of experience and specialise in certain products.

As businesswomen, they run and operate their own businesses and choose their own working hours.

I admire their craftsmanship and believe that the prices they quote are fair and reasonable and I do not negotiate on the price.
The only exception to made in Australia are our handwoven Panama Hats made sustainably by true artisans in Ecuador. The manufacturer has been operating for over 80 years and supports their artisan community with training, fair pay, workshops, and a commitment to quality, sustainability, social and environmental responsibility.
Why did you pick the fabrics you have chosen to work with?
Our swimwear fabrics are chosen not only for their luxe quality and durability however equally as important as their earth-friendly properties.
All of our swimwear fabrics including our linings are made from recycled fibers.

Our natural resort wear fabrics do not contain any synthetics and are also chosen for their sustainable qualities as well as their high-end aesthetic.
Best piece of advice you have ever received?
Follow your heart and stay true to your core values.
What's next for you and WILDFLOWER?
Plant-based leather fashion bags.

We have been working closely with suppliers of plant based, animal product free, nonsynthetic leathers to develop a small collection of totes, clutches and cross-body hand bags, all ethically and sustainably made in Australia.

As a vegetarian, it is a challenge to find leather alternatives that are not synthetic and petroleum-based. Most brands that offer vegan leather are actually offering PU based synthetic products mass-produced offshore. This simply does not sit well with me and I sought an alternative.
One book and/or documentary everyone should read/watch? Why?
Tales by Light. A documentary series through a photographer's perspective of the natural world and the cultural, social, and environmental issues we face as humans. It's also visually beautiful and has a positive message.
Are there any other Movers & Shakers out there in your world that you think people should know about?
I am inspired by two local businesswomen who have built their businesses from the ground up. My friend and former colleague, designer Suzanne from Label Launch who mentors and inspires young brands and entrepreneurs with her wealth of fashion industry knowledge, and Fiona from Wholesome Bellies who provides vegan cooking classes, retreats and healthy plant based recipes that make vegan cooking an every day option.