Work from home consciously and comfortably with these ethical loungewear brands.
Main image by St Agni.
We don't know about you, but we've searched for the perfect tracksuit about 237 times since the global pandemic started several months ago. Although we could definitely get away with wearing our pyjamas while working from home, we didn't want to lose our sense of dignity (most days, anyway). During those searches we were also very tempted to buy the $30 pair of tracksuit pants from retailer-who-must-not-be-named but our conscience kicked in and reminded us that we should be shopping ethically (yes, we have those moments too). We have a strong feeling a similar situation has happened to you recently, so we did the research and compiled a list of the best ethical & sustainable loungewear brands. Now you too can shop for the perfect trackies with your conscience and comfort intact. Stay comfy!
01. Lois Hazel
If you've been following us a while you'll know our love for Melbourne based label Lois Hazel. Their ribbed skivvies are second to none for comfort and they are perfect for Zoom calls (even if you're wearing pyjama pants under the desk). The Skivvy Dress, Comfort Pants and Contain Jumper Dress are pieces that also blur the lines between loungewear and day wear and will be staples in your ethical wardrobe for years to come.

It goes without saying that Lois Hazel has sustainable and ethical practices at the core of its ethos. In a commitment to minimise their waste they incorporate dead stock, organic, and completely traceable fabrics into their collections. Lois Hazel's utilisation of this "waste" results in an array of multifunctional and versatile pieces that can ultimately be worn for years on end. That's a big thumbs up from us at EME.

The best part about Lois Hazel? You can score yourself 10% off all their gear with the code EME10.

SHOP LOIS HAZEL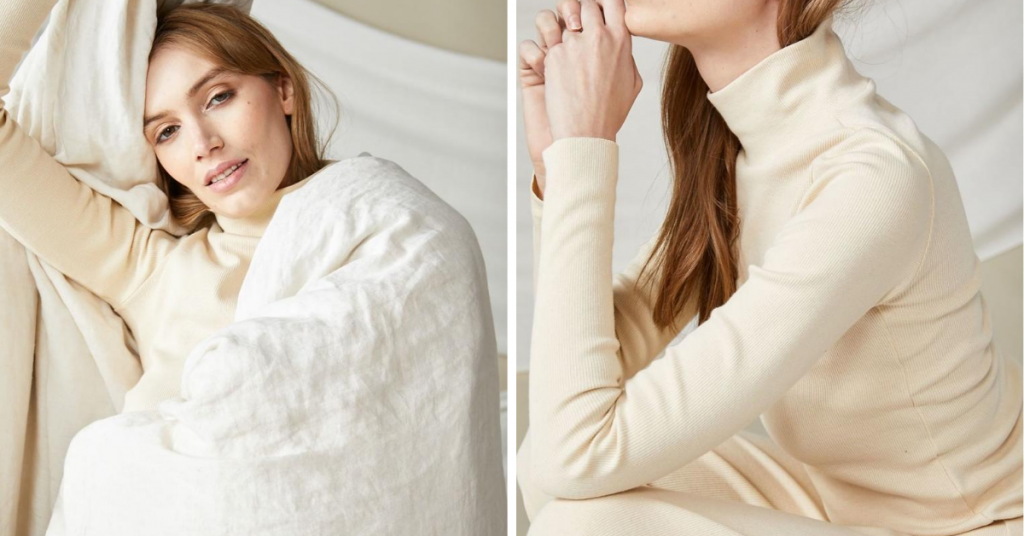 02. Vege Threads
If, like us, a tracksuit is at the top of your list right now (that's all of us, right?), then Vege Threads should be the brand at the top of your list. Of course, you're going to pay a little more than the aforementioned $30 number, but you'll be doing so with a clear conscience. Not only because they're made ethically and sustainably in Australia but because of their high quality that ensures they last for seasons to come. The only downside is the difficulty in deciding which colour you want.
We're leaning towards Pine… Actually, make that Toffee…

SHOP VEGE THREADS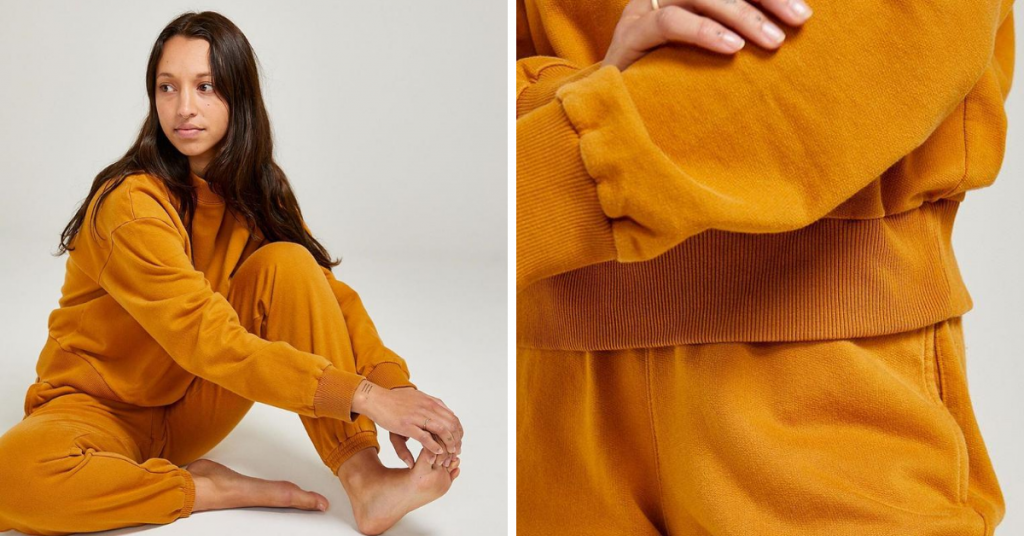 03. St Agni
You may know them for their gorgeous and incredibly chic footwear, but St. Agni have now delved into the world of clothing and we could not be happier about it. Much like their minimal, structural shoes, St. Agni's clothes explore the symbiotic relationship between function and shape. They aren't exactly creating 'basics'—this could be the perfect work wardrobe when we aren't working from home—but their pieces are definitely comfortable enough to lounge around the house in, fabulously of course. Give us a pair of the Knit Lounge Pant in Nougat (yum) and we probably won't take them off for as long as Zoom meetings are our only form of socialising.

SHOP ST AGNI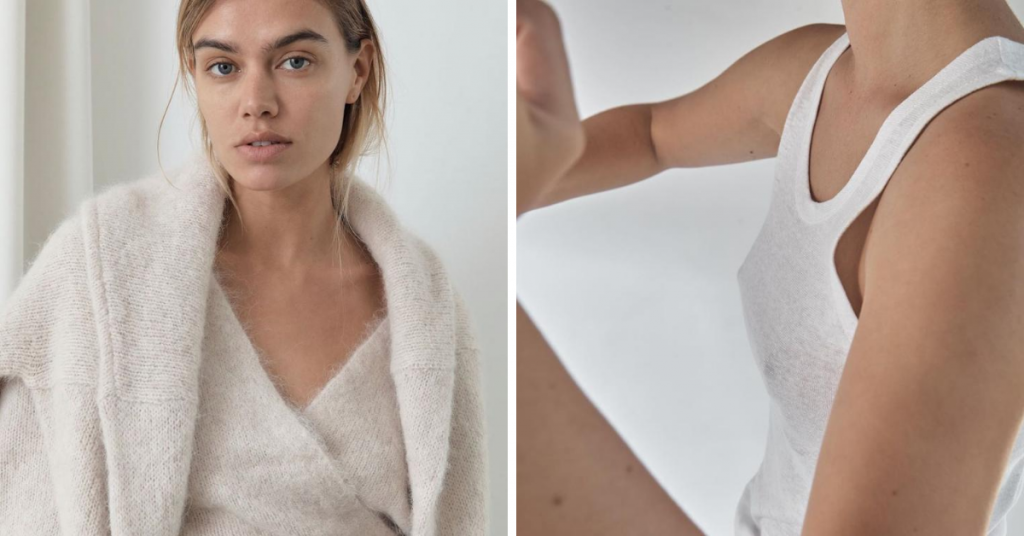 04. Icebreaker

New Zealand-based Icebreaker is a mens, womens and kids brand that creates simple, versatile, multi-functional clothes that can be worn in any climate and will never, ever go out of style. They literally have every layer covered when it comes to loungewear, from underwear to trackpants to puffer jackets, and they're all made out of responsibly sourced merino wool.

Icebreaker exceeds all of the criteria and values we hold near and dear here at EME. There is absolutely no abuse, exploitation, or sweatshops in any part of the Icebreaker supply chain. This is an environmentally and socially responsible business completely committed to sustainability and we'll support them till the cows come home—or rather, the sheep.

SHOP ICEBREAKER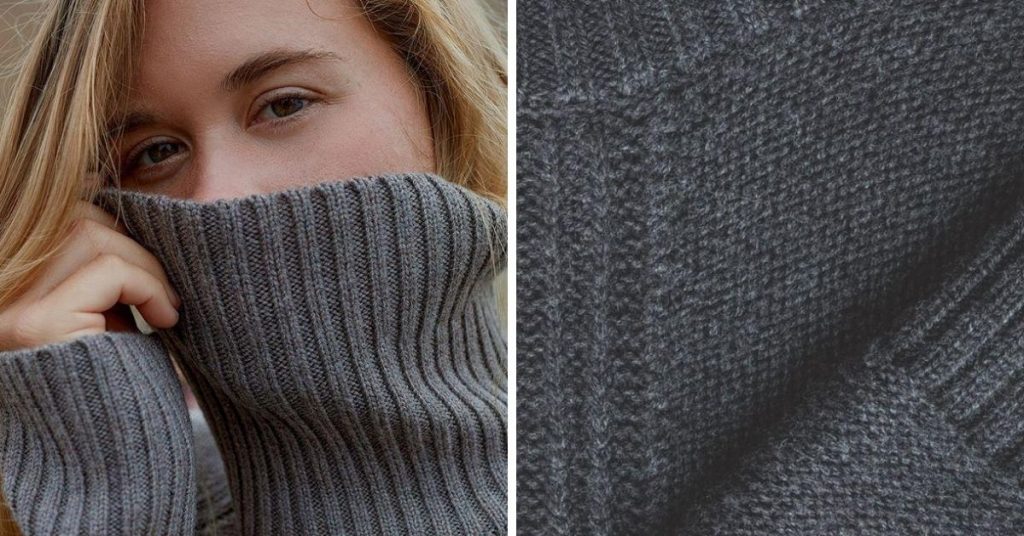 05. Bilboa
Ok so it might be a bit of a stretch to call Bilboa's beautiful pieces 'loungewear', but this is the sort of clothing that's just as appropriate to wear to work as it is to wear lounging around the house thanks to its comfort, style and versatility. You know what that means? Perfect Zoom call attire! Our picks are the ribbed pieces in lavender and marigold for a stylish and comfortable take on all day wear.
And when it comes to ethics and sustainability all Bilboa garments are made to order from natural, organic and dead-stock fabrics, which means their designs are determined by what they have on hand.
The best part about Bilboa? You can score yourself 10% off all their gear with the code EME10.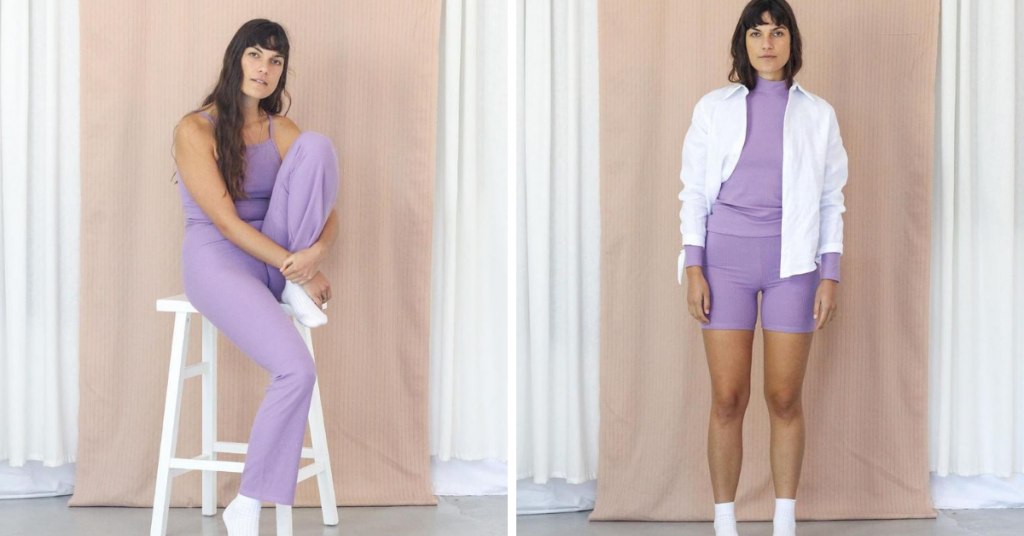 06. Boody
Looking for loungewear that's soft on the 'Boody' and the environment? Look no further than Aussie brand Boody. Made from bamboo, their pieces are sustainable, cruelty-free and come from ethical suppliers. Their Downtime Lounge Pants are a no-brainer, as are their long sleeve tops that are perfect for layering.

Boody is forever looking for ways to improve their sustainable practices from materials, to manufacturing and shipping. One thing for sure, we believe in their values.

The best part about Boody? You can score yourself 10% off all their gear with the code EME10.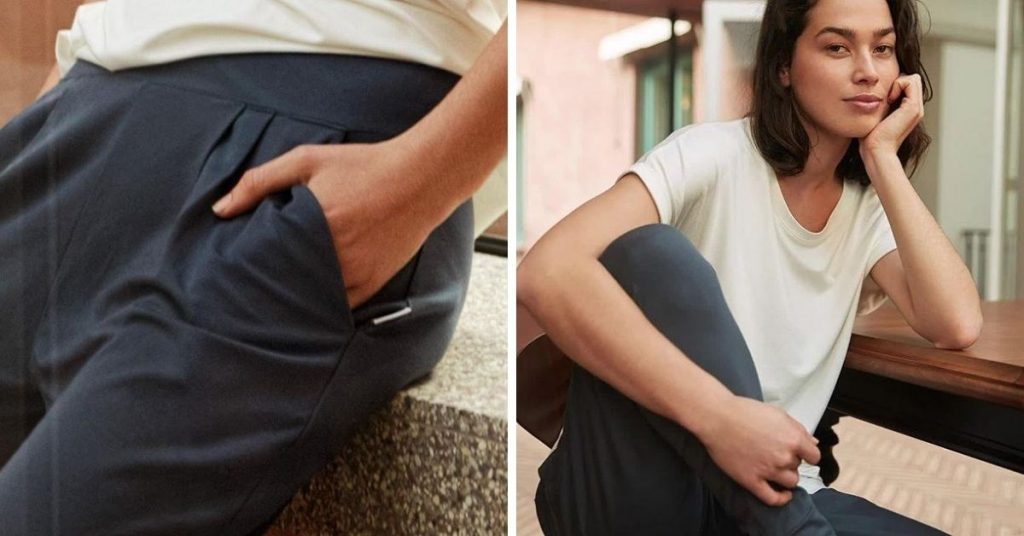 07. Yuki Threads
Who doesn't love a good hoodie? Yuki Threads might make men's and women's hoodies that are perfect for the snow season, but they're also entirely acceptable to be worn each day. They also offer long and short sleeve tees and cozy fleece jumpers that get our tick of approval as a sustainable fleece (read more about that here).
Not only is their gear cosy, functional and reasonably priced, but it's also certified Fair Trade and made with GOTS certified fabric; their synthetic fabrics are made from recycled plastic bottles; they use Bluesign approved fabrics; they're proud partners with 1% For The Planet (a self-imposed environmental tax on all sales); and every single person in the supply chain works in a certified fair workplace.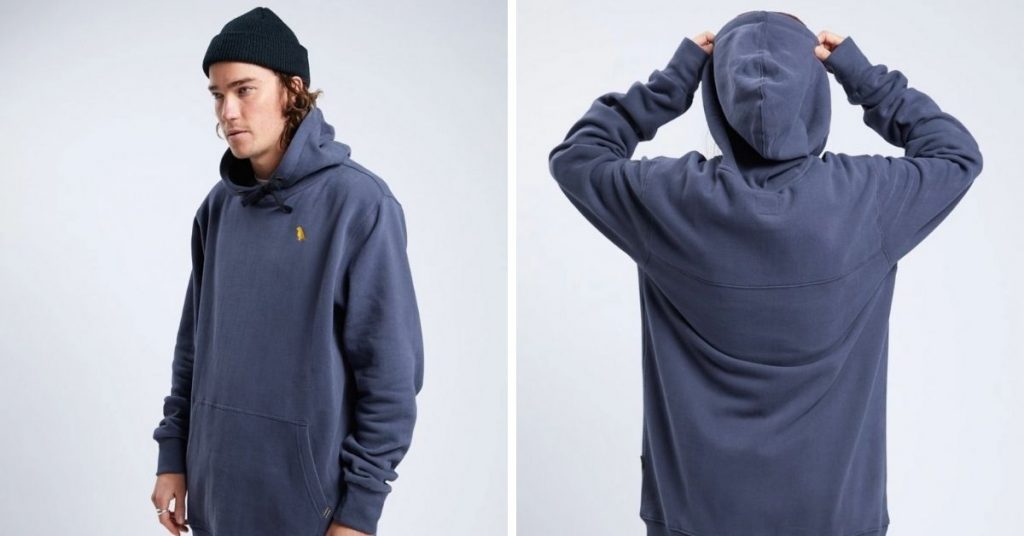 08. Bassike
There isn't a brand that does loungewear quite like Bassike. As masters of stylish basics (the evidence is in the name), this Australian-born brand knows its way around a good quality t-shirt, tracksuit and basically any style of clothing that's as comfortable as it is chic. At a higher price point, you can take comfort (literally and figuratively) knowing that their pieces are designed with longevity in mind. Plus, 90% of Bassike's pieces are made in Australia and they have a strong commitment to sustainability at all levels of the business.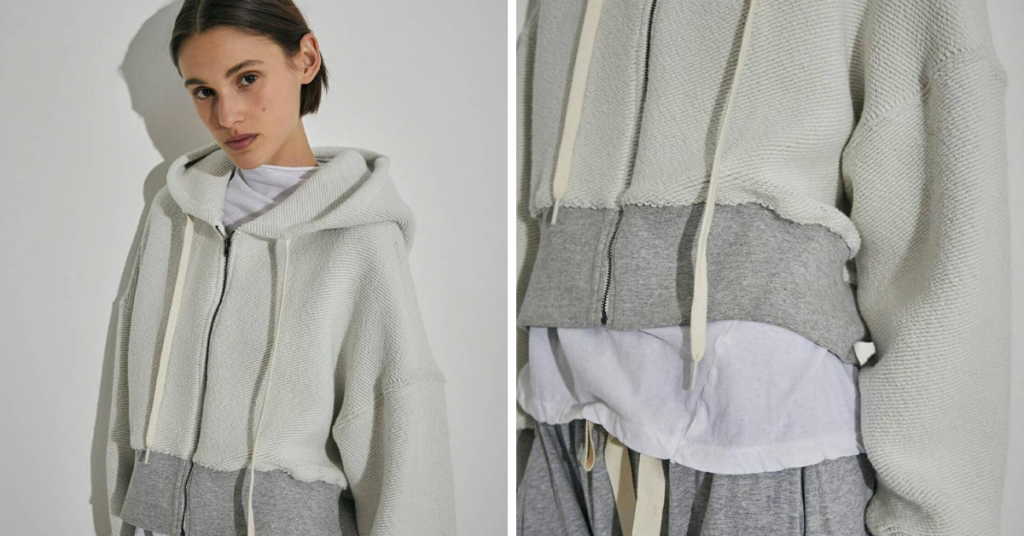 09. Indigo Luna
If you're anything like us, a good quality and sustainable pair of leggings constitutes as a perfectly good option for work-from-home attire. Some may say that's 'giving up' but we think you'll change your mind when you see the range of naturally dyed leggings from Indigo Luna in colours like pistachio, lavender and melrose. Besides, they also make gorgeous cotton and eucalyptus basics if leggings aren't your thing. And if you're wondering what their ethical values are, this is from their website: "Take solace in knowing that every single human hand that has created our garments has received adequate healthcare, above living wage and comfortable and safe working conditions." How good!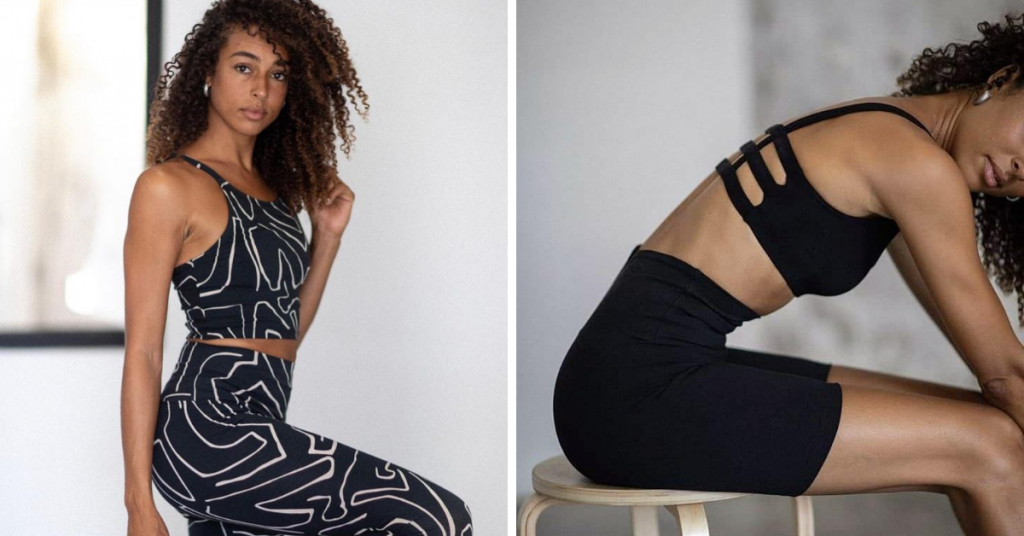 10. Pinky and Kamal
With a name like Pinky and Kamal, you know immediately that this brand has a lot of joy to bring to the world. And that's exactly how we felt when we first laid eyes on pieces like the Spirit Short in Acid Wash (yep, they're as cool as you're imagining). We were even more joyous when we found out their loungewear pieces are made ethically and sustainably by a small team in Bali. Pop this brand on the radar if you're a leggings all day type person because the founder, Natalie specifically made them to be, "the first thing you want to put on in the morning and the last thing you want to take off at night." Doesn't that sound comfortable?!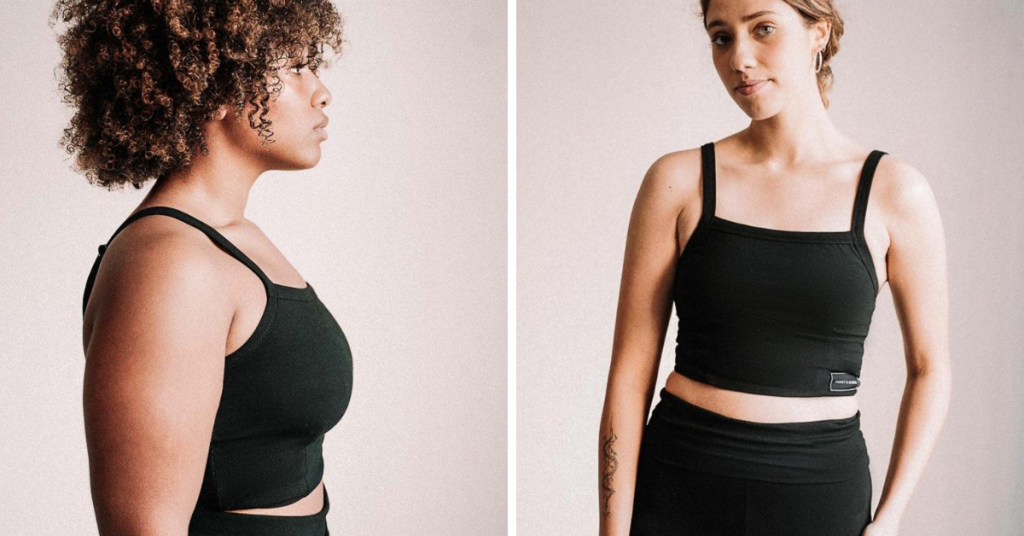 11. Recreate
If you're looking for a more refined take on the humble sweatshirt, look no further than Recreate. Their sweatshirts are almost too beautiful to sweat in but they are definitely comfy enough to wear around the house—you'll just look fabulous while doing it. Our pick is the Unbound Sweatshirt is made from Signature Organic Cotton Sweatshirting, a soft and light 100% GOTS certified organic french terry. Ethically and sustainably crafted from crop to customer, this garment transforms lives through fair employment, training and empowerment.

New Zealand based boutique fashion label ReCreate is well and truly helping to shake up the fashion industry by pulling it into the ethical and sustainable lane. Not only is their clothing made under excellent Fairtrade working conditions, but the brand also uses only certified organic fabrics that are sustainably produced from crop to customer.

SHOP RECREATE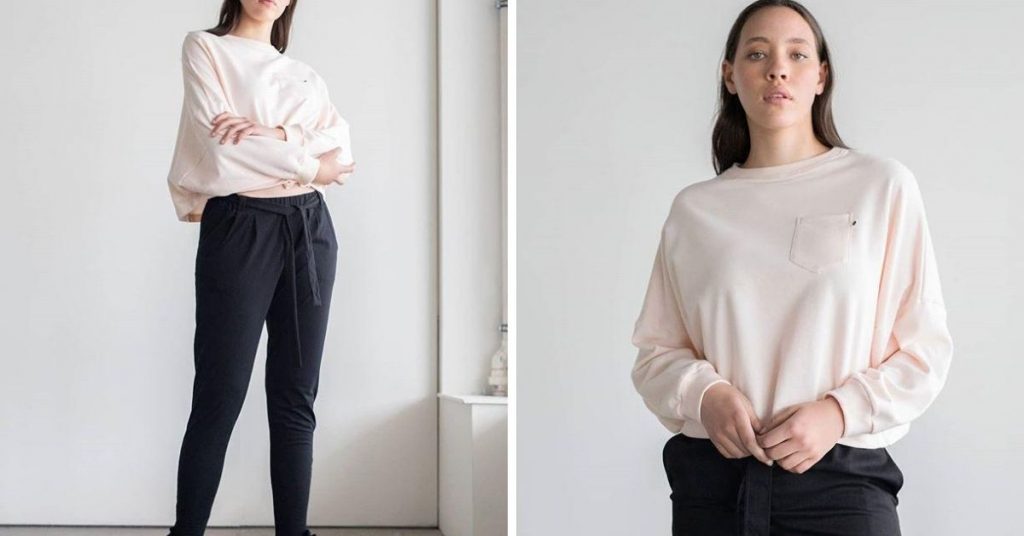 12. Nico
We've always loved Nico for their sustainable and comfortable underwear line, which you can most definitely wear around the house as loungewear. But now the Brisbane-based label is offering jersey, merino and cotton loungewear that's designed for comfort, style and with the environment in mind (and when just their undies aren't warm enough). They've been dropping loungewear for the last couple of months and it looks like their collections are here to stay—if they don't continue selling out, that is.
In terms of their supply chain and transparency, Nico is all over it. They work with an ethical supply chain in Tirupur, India and their natural dyers are a small scale group of artisans. All of Nico's fabrics are GOTS certified and their sewing factory provides guarantees of fair and safe treatment of workers.

SHOP NICO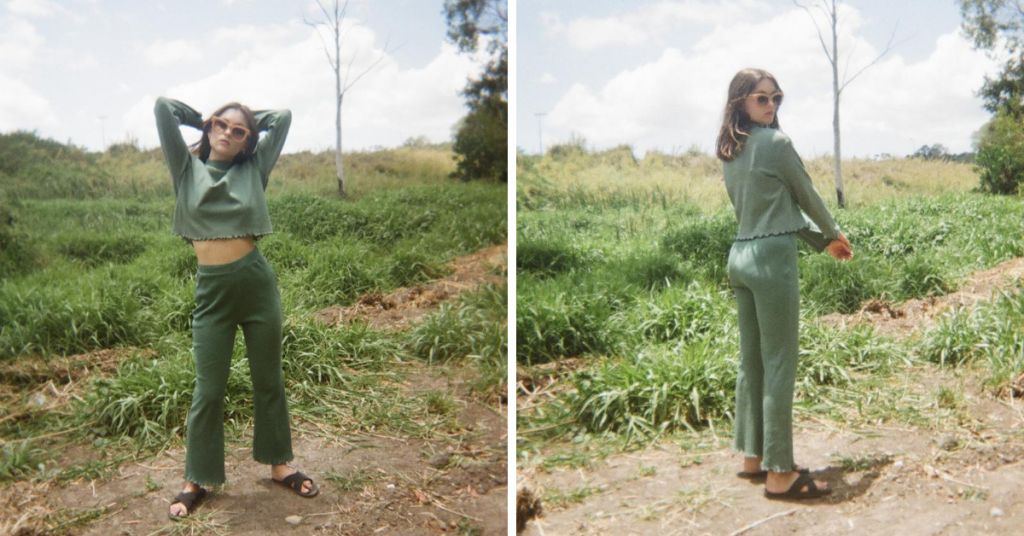 There you have it, twelve reasons why you can ditch the $30 trackies and treat yourself to something sustainable, beautiful and comfortable instead. If there are any brands you think we might have missed, feel free to comment below—we always have time for more loungewear.