Yuki Threads plates up Ugly Fruit.
You know when you go to the supermarket and there's that small section of "ugly fruit" in the fruit and veg aisle? You know, the pieces that are too big or too small to be deemed 'normal' but when you take them home and cut them up they're just as tasty as the aesthetically pleasing fruit (and often a lot cheaper)? This small addition to our supermarkets aims to decrease the amount of fruit and veg that ends up in landfill. So what's that got to do with ethical fashion? Well, this concept has been adopted by Yuki Threads, a snow and activewear brand that we proudly feature on our Ethical Brand Directory. 
Why the Ugly Fruit collection?
You can read the full story here. But to give you the short version, Yuki Threads spent 12 months creating a range of hoodies and jumpers but the final product wasn't up to their standards. The fibres in these fleece hoodies will continue to shed after several washes (as opposed to the first one or two) and the team at Yuki believe "you deserve quality garments that don't come with a post purchase to do list." i.e. wash garment several times with a Guppy Friend filter prior to use.
The solution:
Instead of discarding the products (something that wasn't even an option for the Yuki Threads team) or donating them (making them someone else's problem), Yuki decided to sell these hoodies for a fair price to give them a good life—similar to the ugly fruit sections at the supermarket. Although a difficult decision to make, Creative Director and Owner, Luke Mitchell and his team knew they had to make the most of the resources that went into producing the garments and find the hoodies homes to be loved, worn, then recycled.

"As challenging as this has been for everyone involved, I'm really stoked that it has pushed us to action our recycling program which we have been wanting to create for a long time. I'm really proud of our little crew and community to be able to come out the other side of such a devastating situation so positively," says Creative Director and Owner, Luke Mitchell.
How to score yourself some Ugly Fruit:
The Hoodies are priced at a reasonable $60 and are available now for a limited time. And the final silver lining to all of this? They've also created a recycling program whereby Yuki Threads hoodies can be returned for recycling once they've reached the end of their life.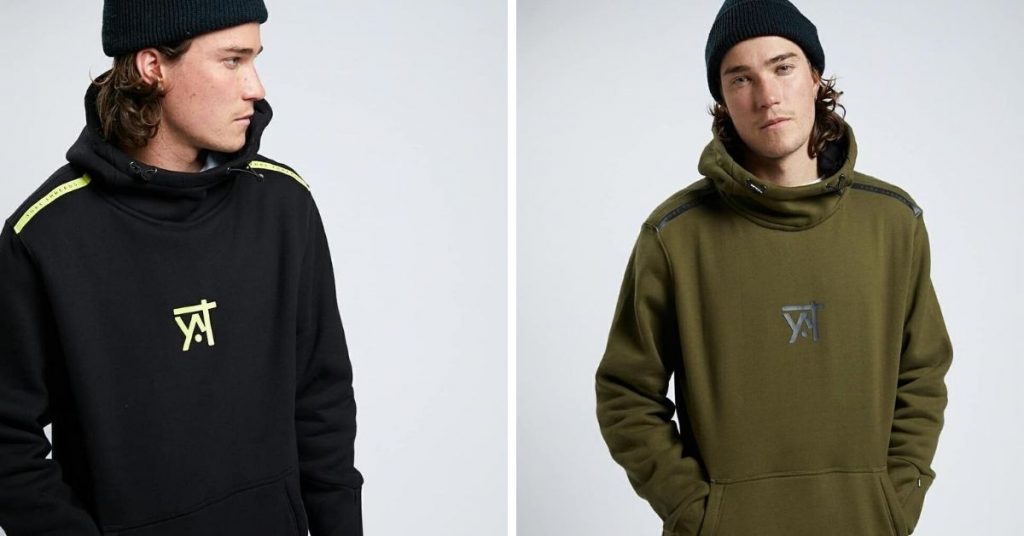 In an industry where brands incinerate their unwanted stock, Yuki Threads is proving there are simple ways to make the best of an ugly situation with integrity and transparency. Bravo, Yuki Threads, bravo.