Bird and Kite
USE CODE 'GSA325P4W0' FOR 10% OFF
Values
Artisan

Gender Equality

Circularity

BIPOC

Transparent

Fair

Give Back

Vegan
Bird + Kite's story is one of love and inspiration, and this is just one of the things that makes them so darn special. Jodi Gibbs, the beautiful founder, has her parents to thank for making Bird + Kite the business that it is today. The ethical and sustainable processes, the respect for people and the planet, and the unwavering commitment to slow and considered living that are at the core of Jodi's business are also at the core of Jodi's own value system.
You've probably heard this before, but we'll be cheeky and tell you again: 80% of garment workers are women. Bird + Kite know this, which is why they do everything in their power to empower marginalised Balinese women by making them completely self-sufficient. With this, Bird + Kite make monthly donations to BALIWISE foundation, a foundation not only supporting but also educating Balinese women.
The Bird + Kite family is extremely aware of the essential role artisans play in not only the creation of their garments but in the creation of garments in general. So, instead of opting for digitalised machines, they are helping keep traditional Balinese artisan methods alive through collaboration with these talented artisans. Not only is this vital in preserving these procedures and techniques for future generations, but it also means these artisans can live in self-sustaining communities.
If the result of female empowerment, fair working conditions, preservation of traditional artisan techniques, and charitable giving is exquisite hand-crafted clothing, we are totally down for the cause. Basically, Bird + Kite is an embodiment of everything we believe in at Ethical Made Easy, and this change-making company has definitely flown into all of our little hearts.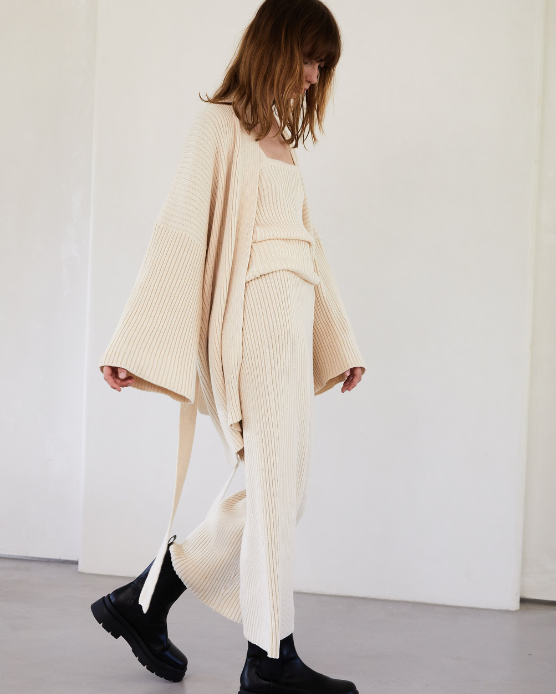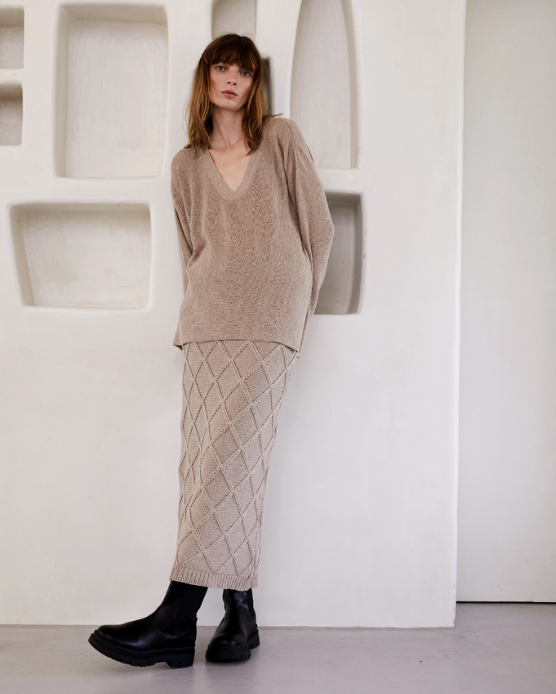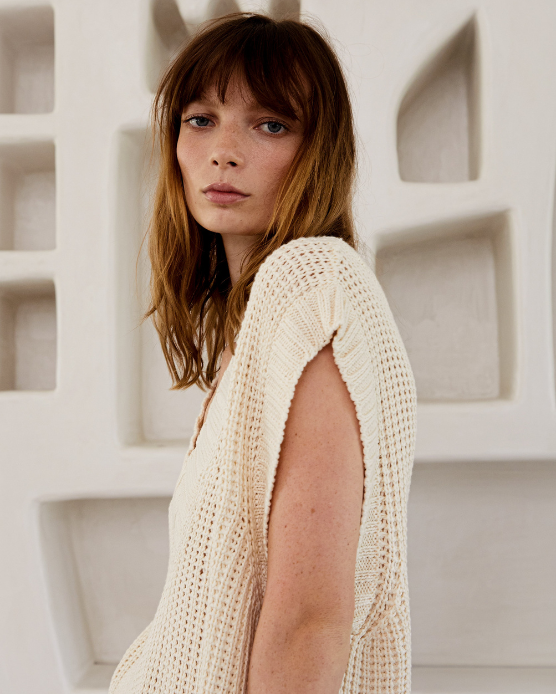 Want to know where Bird and Kite sits and what they're working on in terms of these 5 values? Hover over these values to find out.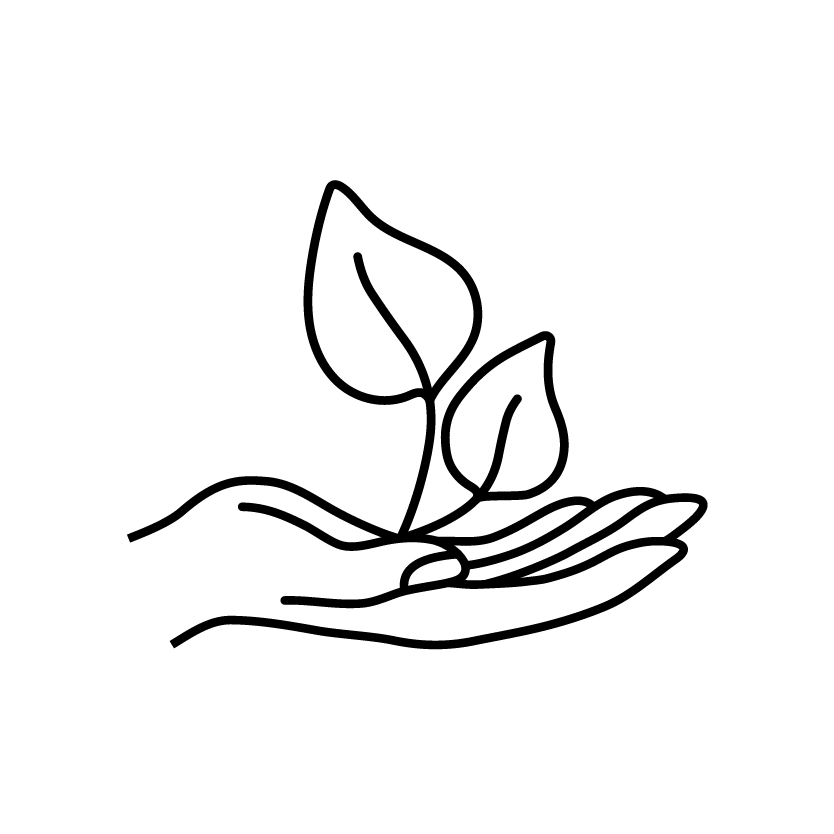 Eco Friendly
A large proportion of our production is handmade in small batches using traditional artisan manufacture techniques that support slow fashion and keeping artisan culture alive. All our prints are hand printed using traditional silk screen printing. A slow process that can not be mass produced and supports artisan culture. Our clothes are hand, batch dyed in support of slow fashion practices.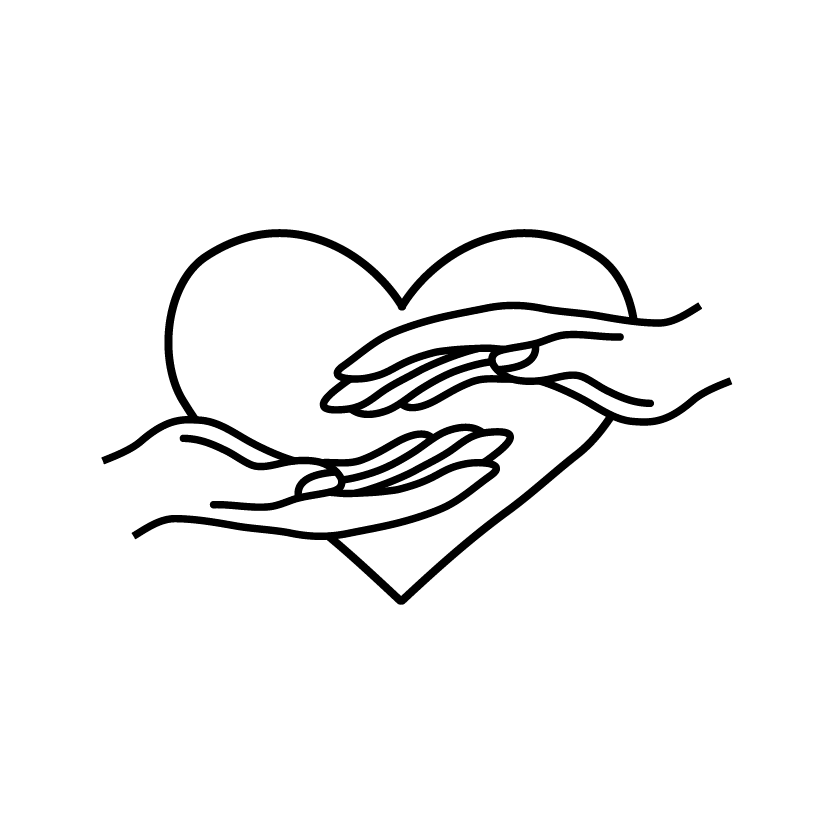 Fair
We have chosen our makers carefully to be sure their practices are in line with our brand values. We continue to collaborate with our makers to ensure the following standards are practiced, maintained and endorsed: no child or underage labour, fair payment of a living wage, safe, healthy and working conditions reasonable hours of work, no harassment, abuse or discrimination, no forced labour, supporting religious and cultural practices, women's rights observed, support of working mothers, support and respect for community values and religious attendance.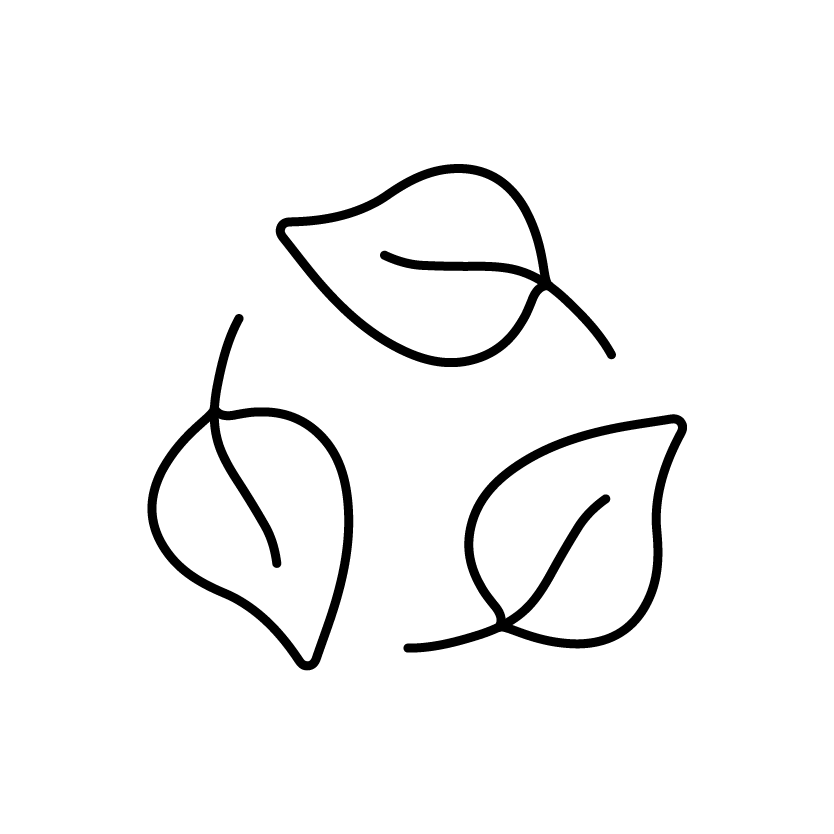 Minimal Waste
We make scrunchies out of cutting room floor waste and gift them to our online customers with every order. We donate cutting room floor waste to a foundation that supports marginalised Balinese women. The women use the fabric off cuts to weave "rag Rugs" which they then re-sell and provides them with income. This also keeps the dying tradition of weaving alive in Balinese culture at the same time as keeping textile waste out of landfill. We donate old samples and prototypes that are not in use to orphanages in Bali and local families who can either wear the clothes and or use the clothes to make new ones...or sell for extra income.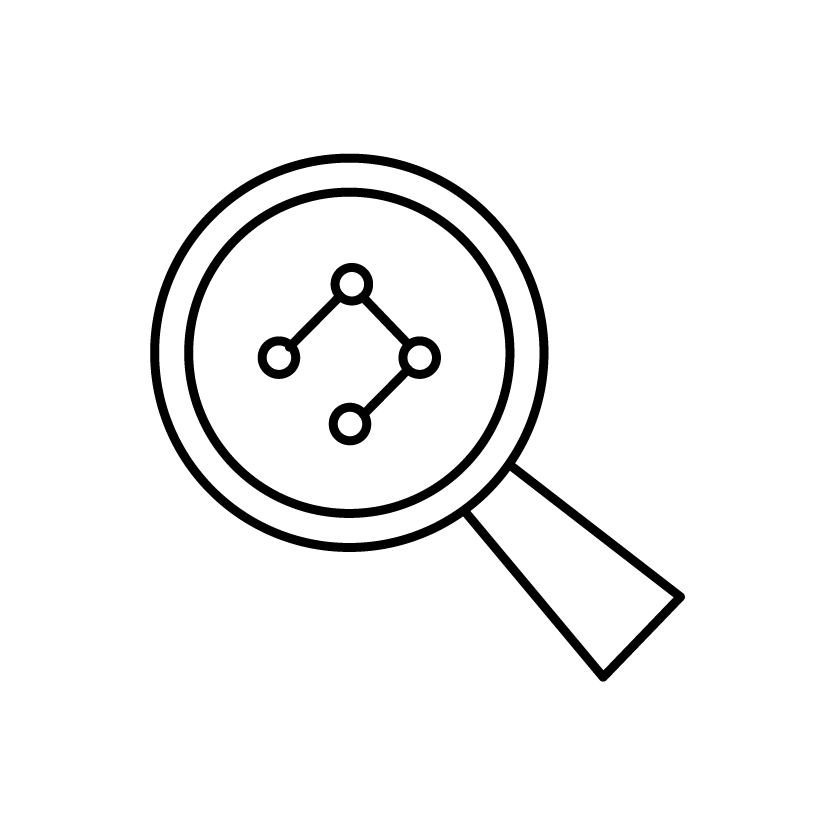 Transparent
To Be honest, we have not spent a huge amount of time tracing back our entire supply chain. We feel we have a good, basic understanding of our products as we have kept things as local as possible. However, as you have already highlighted, to do this properly, this is a huge task that would require massive staff and time resources not available to us. Also, would be quite difficult to do even with the those resources available. We see this as an area we can work towards improving on and hope that this task can become easier as the industry becomes more transparent in time.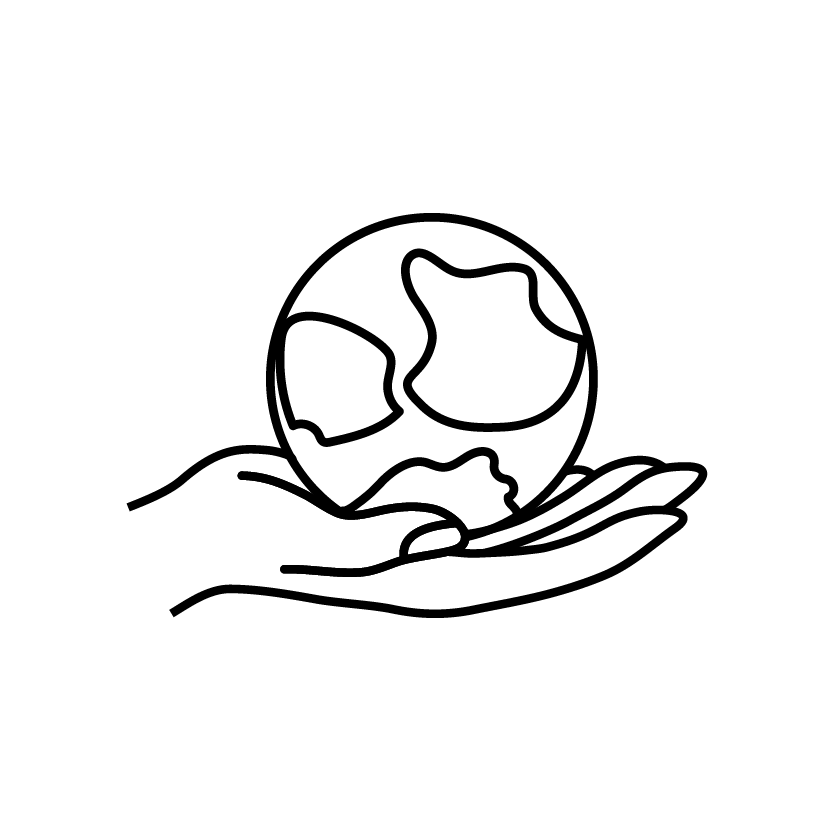 Give Back
We donate monthly to the R.O.L.E foundation which supports, educates and empowers marginalised women in Bali. R.O.L.E foundation also fund reforestation and beach cleanup initiatives in Bali. We also purchase products from time to time from R.O.L.E foundation that they make and sell to fund the foundation such as soaps that we can give away to our customers. As a brand we respond to issues that are facing our community in the way of donations or financial support. We feel we need to be in harmony with our environment and community to thrive together.
Behind the Brand
"The vision I have for myself and for Bird & Kite is really to maintain and grow things only to the extent that I can continue to create a unique, quality, consciously, artisan crafted product for as long as possible and enjoy the magic of this life! Sustainability is also about sustaining a happy life. I want balance for myself and a brand I can feel proud of that is staying true to it's roots and values".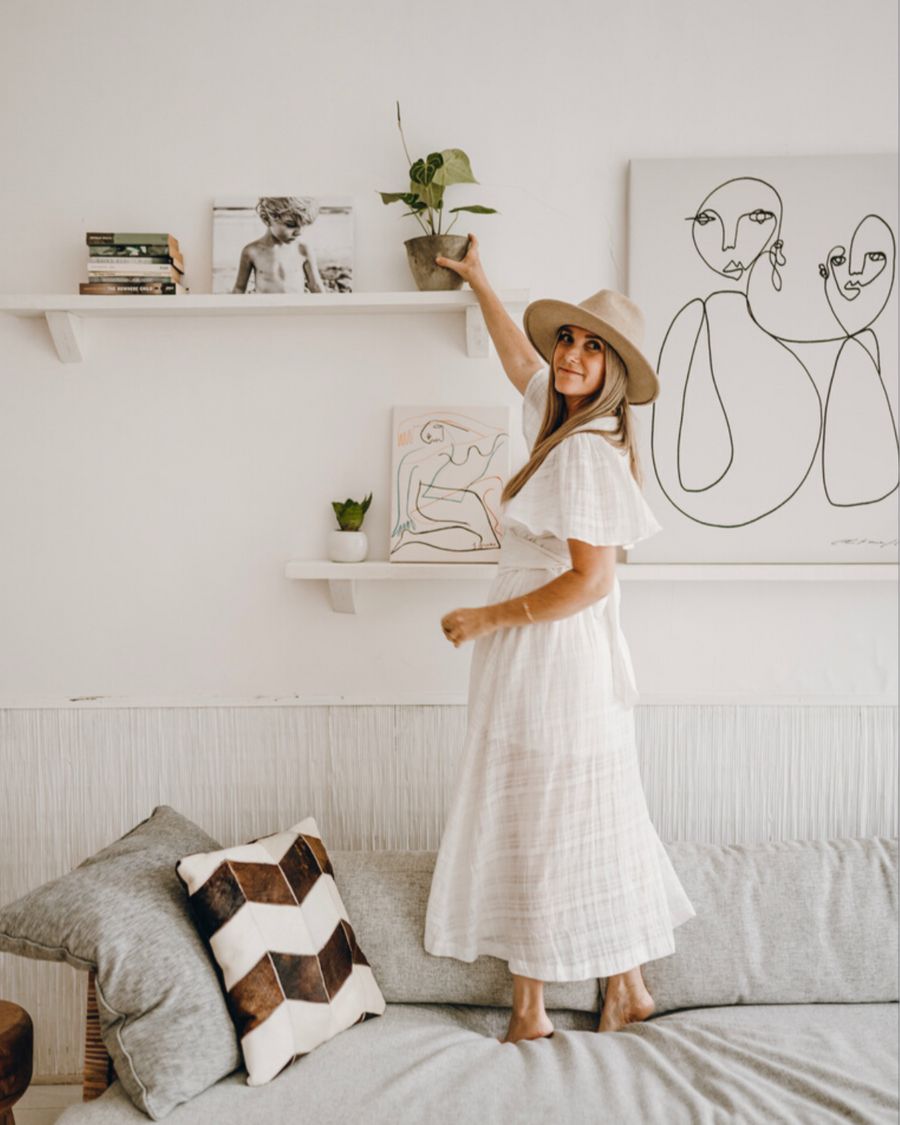 What made you start Bird & Kite?
I guess it naturally evolved. To be honest, I wasn't ambitious to start a brand. It wasn't planned. Making clothes is part of my DNA. From as early as I can remember I helped my Mum make all our clothes. We lived a sustainable life out in the middle of the bush and we had to create what we needed for ourselves. So, I've been sewing and making clothes from a young age.
Later this evolved into a passion. As a teenager, I spent hours in second-hand opportunity stores buying clothes and cutting them up to make my own creation. I also developed a huge vintage collection which is still a constant source of inspiration. Friends would always ask me if I could make them one of my creations. Eventually and organically, it turned into Bird & Kite! I'm still stunned that I get to do what is essentially my passion and obsession every day and also bring a lot joy to the people wearing Bird & Kite. I feel blessed.
What's the biggest barrier you've found to succeeding as a socially conscious business?
Hmmm…. Well, it's hard to succeed in general, for any business! It's a jungle out there. So, add the extra challenge of succeeding and also staying socially aware and there you have a mighty challenge. The biggest barrier is that I find it difficult to make all the conscious choices I want to make for my brand simply because the resources are not there, the products are not available or it's not financially possible to make happen. That can be disheartening and makes me understand why people often choose the path of least resistance because conscious choices are hard to make. They require commitment and financial resources. It's my hope that this problem changes and that more conscious options become available and affordable for everyone…including brand owners. However, these are not reasons to give up and not be active in making conscious choices that ARE achievable. I feel like it's an ever changing, evolving landscape for us and we are always looking for new ways within our reach that we can adopt into our current ethical practice. it's a journey into sustainability. A journey that won't end because there is no end to it. It's something we have to keep working towards. Something we have to keep improving on.
Within the ethical fashion community, there's a big question that we ask which is 'who made my clothes?'. In the scope of Bird & Kite, who made the things you sell? Can you tell us a bit about them?
Producing from Bali is all about relationships, family and culture over commerce. It's quite impossible to do mass production from Bali which is one of the reasons why we continue to operate from here. Our products are mostly handmade and artisan-crafted in small batches. We work with a couple of small, family-run manufacturers. These are relationships we have built over a number of years.
Our choice to live here in Bali has meant that we have daily contact with our makers and really be a constant witness to the ethical practice we insist on. Risna & Devi are the two (honestly superstar) female owners and managers of the small factories we work with. Their team of tailors and QC staff is 95% female. These are the women (and a few men) who are the backbone of Bird & Kite.
Part of working with small family manufacturers is that you get to form relationships. We have been invited to and attended weddings and ceremonies for the birth of their children and other religious ceremonies that are integral to Balinese culture. Religion, community and culture is so important to Indonesians and comes before everything else.
Risna is Balinese and her staff are mainly Balinese so we are always working our production deadlines with her around the Hindu Calendar and the numerous ceremonies that occur constantly throughout the year.
Devi is Javanese and Christian and most of her staff are Javanese so we need to work around both Christian holidays and Muslim holidays such as Ramadan, Idle Fitri, Christmas, Easter. Ramadan spans over a month. The staff need to fast during the day and then eat at night so they take time off work during this time. throughout the rest of the year they need to pray everyday for an hour from 1pm. So, for the very devout, this means we can't meet with those makers during this time.
This makes managing production more difficult and more expensive but we have chosen to manufacture in this country because the "culture over commerce" value system here reflects our brand values. It is slow fashion in every sense of the word.
We have a quote pinned to our design board at the office that says "Demand quality, not just in the products you make, but in the life of the person who made it".
For us, it has been a major focus to ensure that our makers are being taken care of.
Our main focus points & criteria we insist on for Makers of Bird & Kite products are:
– No child or underage labour
– Fair payment of a living wage
– Safe, healthy and working conditions
– Reasonable hours of work
– No harassment, abuse or discrimination
– No forced Labour
– Supporting religious and cultural practices
– women's rights observed
– Support of working mothers
– Support and respect for community values and religious attendance
Why did you pick the fabrics you have chosen to work with?
Honestly we are very limited with fabrics and textiles available to us in Bali. This is one of our biggest challenges producing here. I know the catalogue of available fabrics like the back of my hand and as soon as a new one becomes available I'm on it like a fox to a rabbit. Also, due to the supply chain being so limited and many of the techniques for making the textiles are hand operated in small batches, fabrics are sometimes running out of supply and are expensive. We try to work around this as much as possible.
We like choosing fabrics that are textured and have a natural weave through them that remind us of where they came from and connect us to their original source. Fabrics that let the skin breathe…Cottons, Linens, Canvas & sometimes Bamboo. These are all bio degradable fabrics. We also hand, silk screen print on to wood fibre rayon and tencils. All of these fabrics are able to be recycled which is something I think a lot of people don't know about yet. The industry of recycling textiles is in it's infancy in Australia but quickly rising to become the new way to utilise textile waste and turn it into a resource that can be of further use. We're pretty excited about this. Companies such as BlockTexx are paving the way in this and we can't wait for companies to start doing this in countries around the world.
As a brand we have chosen to say no to plastic. We use Cassava plant material to package, send and store our products. These 100% bio degradable bags are produced here in Bali so we feel very fortunate to have access to them here. All our packaging & labelling merchandise is bio degradable & made from recycled materials.
One book and documentary everyone should read/watch? Why?
1. I strongly recommend watching the documentary 'Before The Flood' and it's sequel 'Fire On Ice' produced and directed by Leonardo Di Caprio. Anyone who is interested in climate change, our impact, what we can do, where we are headed and possible solutions needs to watch these Docos!
2. I recently read, what I believe to be a very important book for our times called 'The Over Story' by Richard Powers. This book is beautifully written but it's message resonates clearly. Although it is fiction it is ultimately a work of activism and resistance that gives voice to our natural world.
Are there any other Movers & Shakers out there in your world that you think people should know about?
Avani ECO is an Indonesian owned and run company in Bali that provides solutions for brands like ourselves, for responsible, eco packaging. Currently, we are using Avani Products to package, ship and store all our products and garments. These non-plastic bags are 100% biodegradable and compostable and made from cassava plant matter. We LOVE what Avani Eco are doing and think that their products are so cool. We have found multiple uses for their products in our business including adding them to our compost! Avani have a wide range of other products that can service restaurants, hotels and many other types of businesses. We hope that more brands jump on board with this amazing company!
Have you heard of Melati and Isabel Wijsen? The two incredible teenage girls who convinced Bali to ban plastic bags! Melati and Isabel were so passionate about the plastic problem in Bali they ran a driven campaign to push for the government to ban plastic bags from all major super markets across Bali….and guess what! They won. They even got invited to TED talk to tell their story and they went viral. We are so impressed and inspired by them.