Who we are and what we do
Are you doing your best to be an active and aware consumer but you just can't seem to find a company that aligns with your own personal values? Have you spent hours sifting through the internet in an attempt to find your new go-to ethical brand but to no avail? Do you want to purchase more consciously but the number next to that dollar sign gets in the way?
Yeah, us too, which is why we created Ethical Made Easy.
Being ethical in your fashion choices means you care about who is making your clothes, you're active in extending the life cycle of these garments, and you're conscious of the impact their creation had on the environment. Ethical Made Easy is exactly what our name suggests; we make it easier for you to shop that little bit more ethically.
Here you'll find brands moving the fashion industry towards a more ethical and sustainable future, but that also adhere to our three core values: transparency, freedom, and integrity.

Although it's impossible for a company to be truly ethical, it is possible to be completely transparent in their processes and supply chain, which is why we only ever feature the ones that are.
We don't just stop at fashion, though; we've also got you covered for all things skincare, accessories, homewares, snacks, and even the odd laundry detergent. When you're here you'll learn the stories behind the clothing you wear and the products you use, you'll hear from an array of incredible Movers & Shakers who are doing absolutely epic things, and you'll read about all the happenings in the ethical fashion and sustainable living sphere. Most importantly, you'll be supporting the businesses that are changing their industries for the better.
Like you, we're still on our own journey, so why don't we walk together?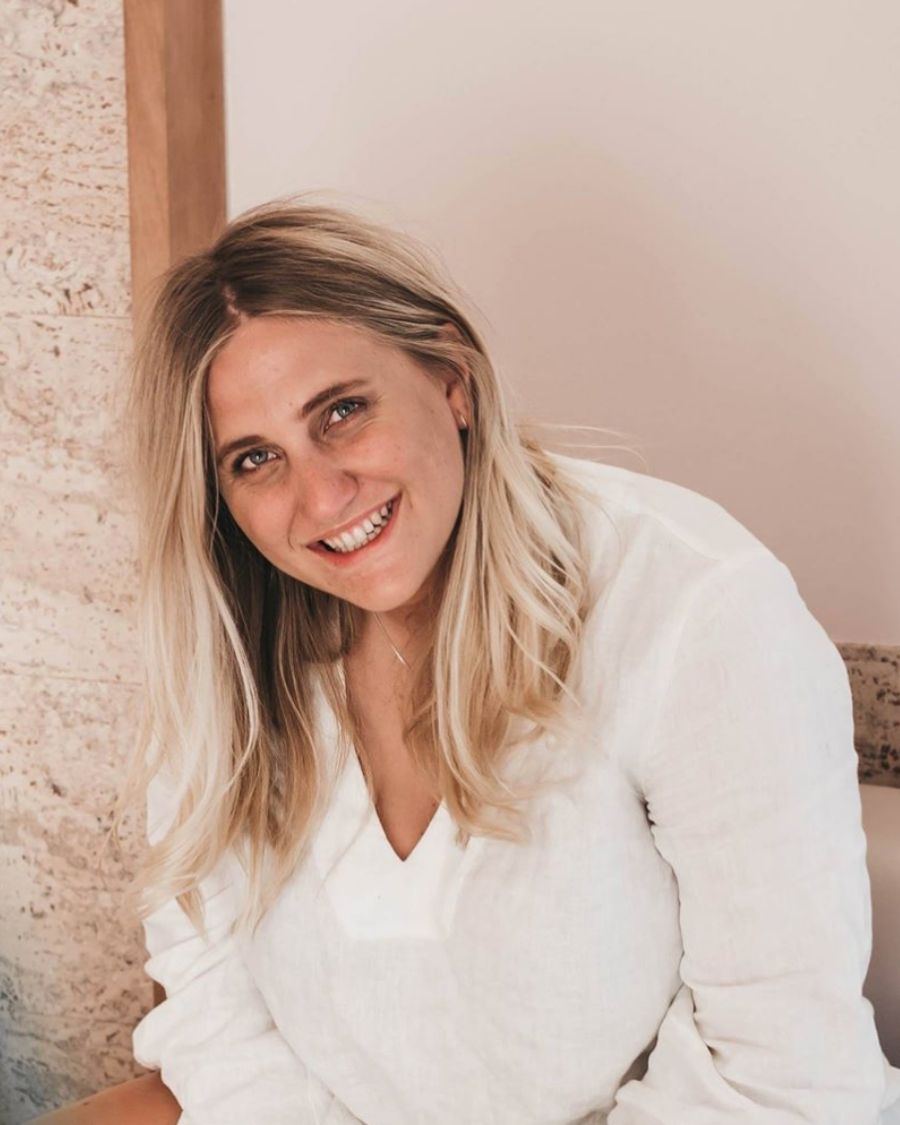 Jasmine Mayhead - Founder
You'd think that an upbringing on a flower farm in the North of NZ would lend itself to a wardrobe of floaty summer dresses and a suntan, but the reality was far less whimsical. Jasmine's daily uniform consisted of gumboots paired with the sort of outfit Bob the Builder might wear if he forgot his helmet and was covered in dirt. So (completely naturally), Jasmine has spent the last three years in the fashion industry, heading up Ethical Made Easy.
How did this happen? In 2016, Jasmine holidayed in Cambodia, engaging in activities such as haggling the cost of handbags down to impossibly low prices in Siem Reap's marketplaces. It was one evening after achieving the particular bargain of a $9 handbag that she stumbled across 'The True Cost' doco. Having been alerted to the human and environmental price of fast fashion, Jasmine was inspired to do something. So, on the day of her final uni exam that year, EME was born. Where her aim is to convince people via the World Wide Web that ethical fashion doesn't need ever need to be hard; not for anyone. Whether you're flush or broke, in-the-know or clueless, we should all be able to partake in conscious fashion and helping others.
Contributors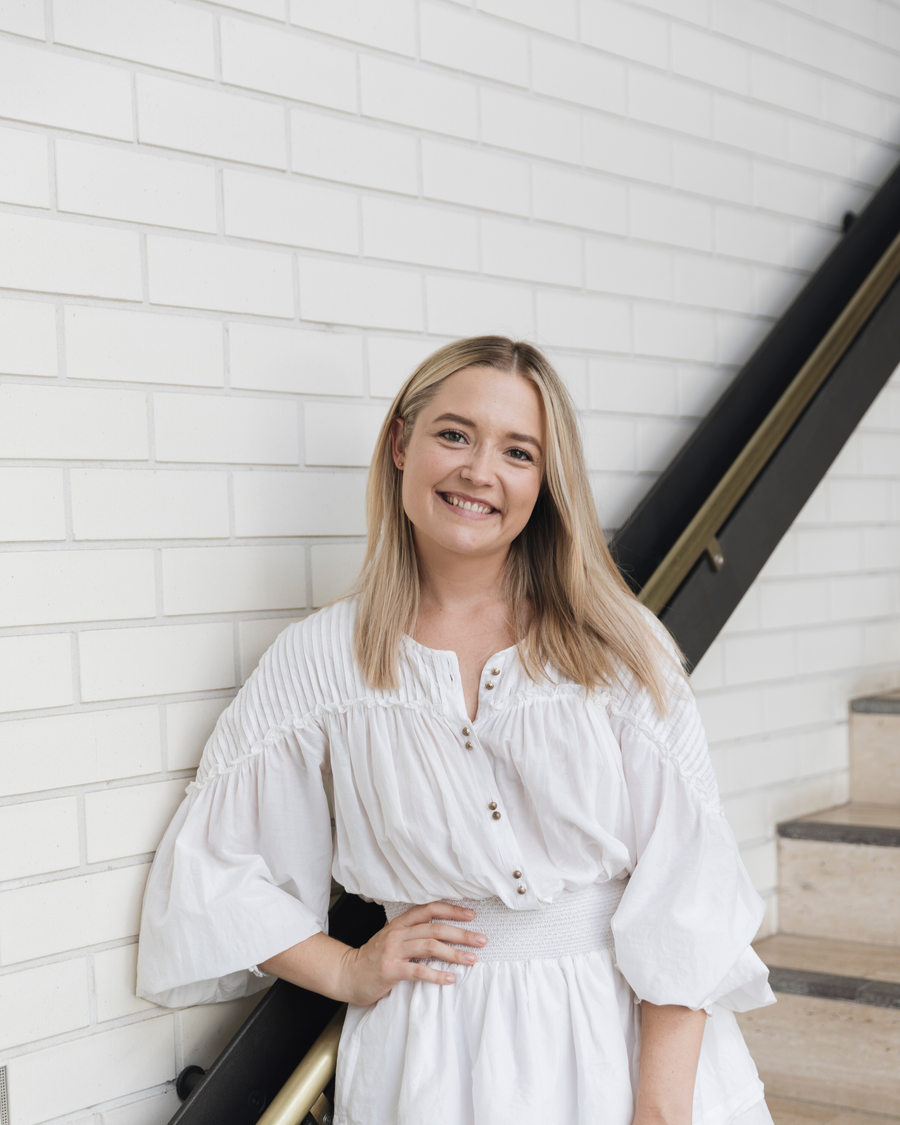 Caitlyn Spanner
It was a childhood spent swimming in dams and playing in paddocks in rural Queensland that developed Caitlyn's passion for the environment. Add in a love of fashion and an affinity for words and you've got a unique combination that led to pursuing her biggest passion, ethical fashion writing. But it wasn't until Caitlyn was studying a fashion and creative writing degree in her early 20s that she discovered this was an area of work she wanted to throw herself into. She was aware of some of the issues associated with the fashion industry, but a sustainable fashion subject opened her eyes to the negative impacts fashion could have on people and the planet. It was there she realised she could make a difference doing what she loved most.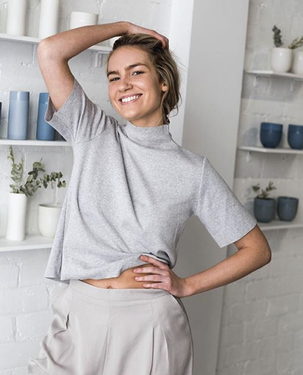 Gabi Goddard
Growing up with a fashion designer for a mum had its pitfalls; You had to watch for stray needles that found their way round the house and into places with heavy foot-traffic (or, you know, your pillow). But it had it's upsides; by the age of ten developing the mundane superpower of spotting a silk cotton blend from ten metres away. It also grew a life-long love of creative sartorial expression in Gabi. Aside from that, she has an interest in arranging words into sentences which pushed her to study creative writing, which she's currently doing at snail's pace at UTS. Gabi cares deeply about protecting the Earth we've been entrusted with, and treating every human on it with dignity. She combines her passion for all these things to bring you articles focussed on how you can be ethical and sustainable in your fashion choices without exclusively wearing undyed hemp made from your own marijuana plot.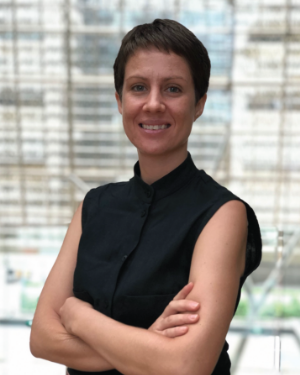 Hanna Guy
Growing up on the ocean and always holding a deep love of quiet time in nature, Hanna, has journeyed her way through trying to unpack how norms and systems have made such a destructive impact on our planet. Her early career was established through health, community development and business roles in Cambodia, rural Australia, and The USA, leading consistently to her belief in the ability of kind business to create a pathway for community growth.
While establishing her company,
Dorsu
, she has placed deep focus on slow, fair and safe production to create positive change within the global fashion industry. Building a business is hard enough, but, growing an ethical fashion company in a developing country on limited resources is next-level. Hanna deeply believes that connecting people to the complexities of the truth behind their clothing will empower them immediately and impact the global garment industry for the better, and has joined the EME community to bring you along on that journey.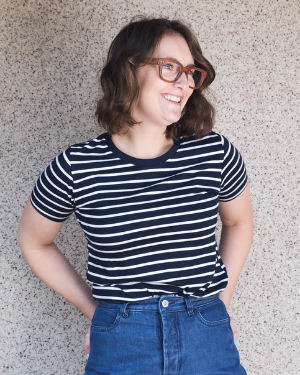 Megan O'Malley
In a previous life, Megan travelled the world as a cruise ship dancer and a Bollywood extra. During this time she was an unashamed shopaholic, frequenting high street brands in every country she visited.
Megan returned to Melbourne to study which led her to reexamine her relationship with fashion and allowed her the opportunity to deep dive into the impacts of the industry. In 2016, she and her friend Gab trekked 3500km across Southeast Asia, as part of a project called Walk Sew Good, to learn from and share the stories of people creating fashion in positive and sustainable ways. It was a humbling experience that opened her eyes to the skills, talent and heart that often go into making our clothes.
After writing an article imploring people not to start their own ethical fashion brand, Megan did just that. She founded
HUMIFORM
to create clothing with purpose and engage young people in the ethical fashion process. Megan is ready to challenge and disrupt the system and is excited to do this as part of the team at EME.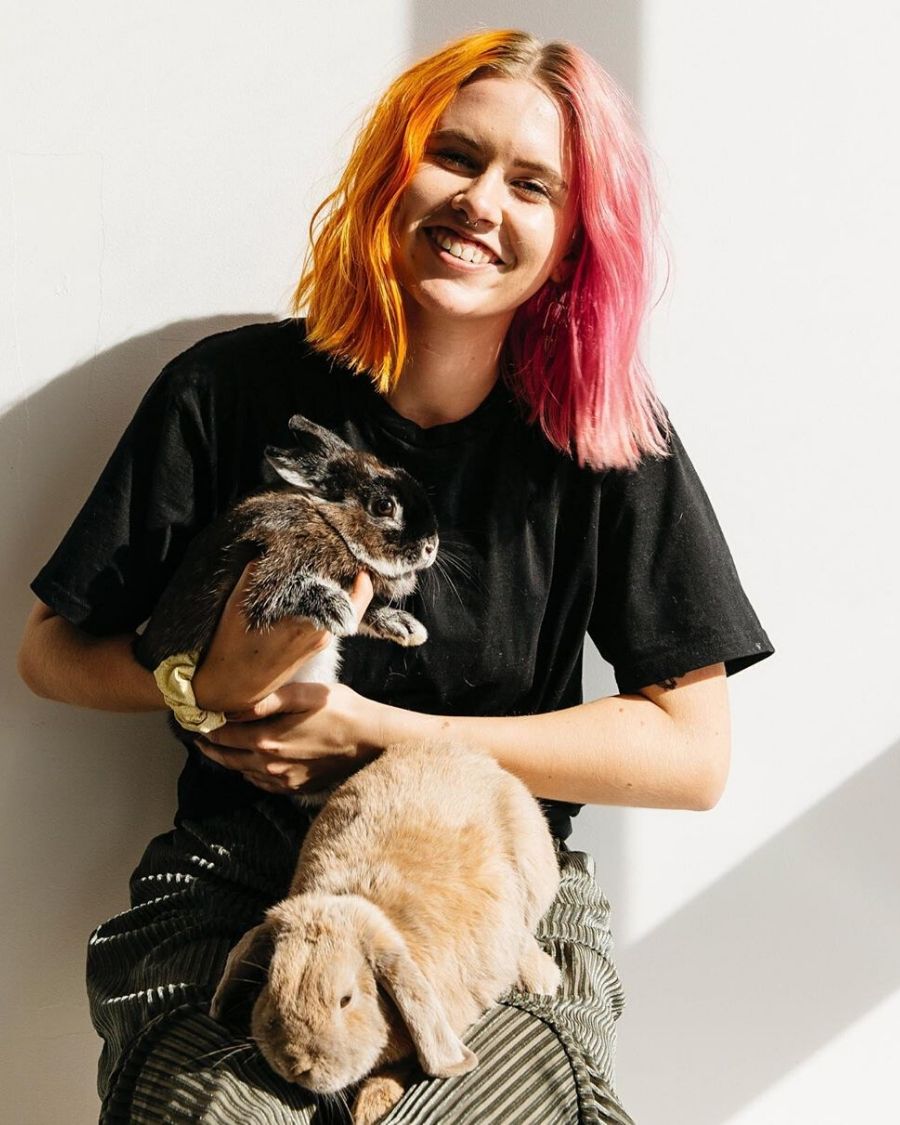 Emily Seerup
Em always had a love for animals and the world, and lived a pretty sustainable life - or so she thought. But it wasn't until spending her early years as a hairdresser working for one of Melbourne's top - and least ethical - salons that her eyes were opened to just how much needed to change. Finding herself hitting her head against a brick wall trying to make a difference from within, she went on the hunt for something better. Then she found Bob - a vegan, zero-waste and low-toxic salon that cares about making good choices, and shares her passion for creating beautiful hair without harming the Earth.  Years of informative conversations surrounding sustainability inside, and outside of the hair industry have made her more considerate of living ethically in all aspects of life.
A dual passion for putting scissors to hair and pen to paper (or keyboard stroke to word document) led Em here - educating the EME community about reaching the #hairgoals of your dreams, whilst caring about health. Yours, and the planets. She promises a good hair day feels, and looks so much better when it's achieved consciously.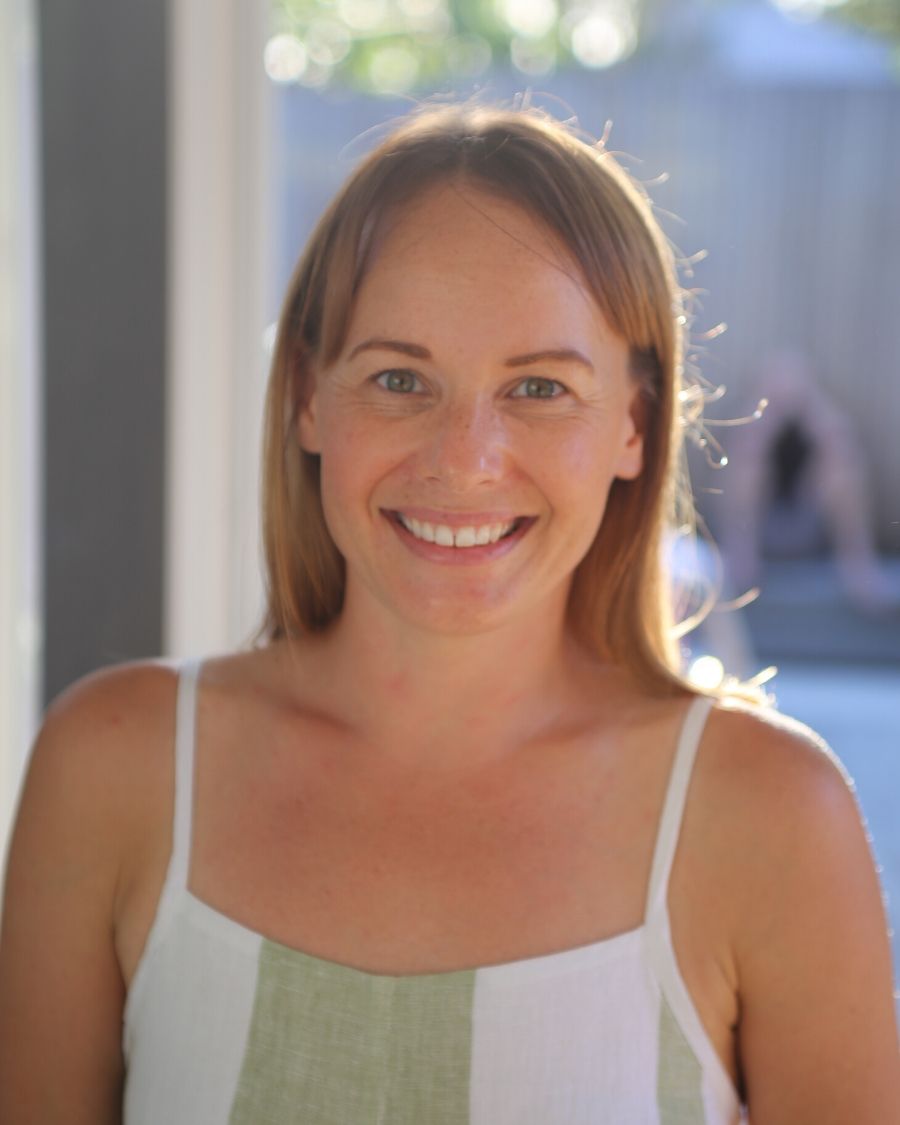 Marnie Prowse
Rewind the clock, Marnie and her family seemed to have it all. The careers, the home, nice cars, great holidays - yet when you looked a little closer, it was a life spent living up to the Jones'; superficial and busy. It took a health scare to put things into perspective. After realising that happiness wasn't in the typical Australian dream, they simplified their life by living with fewer belongings and taking a simpler approach to their lifestyle. They realised that they were in control of their happiness. Fast forward to today. Marnie lives in a 32 sqm tiny haus with her husband and two daughters. Living with less yet living with a life of more.
Out of Marnie's lifestyle changes evolved Tiny Haus lifestyle, where she shows us that everyone can live this lifestyle. Reducing their footprint and mindful of what we allow in our lives to live a life of true happiness.
Free eBook + Checklist - Everything you need to know about building a more ethical and sustainable wardrobe (without having to spend all your money).
This error message is only visible to WordPress admins