Good Citizens
Values
Circularity

Fair

Gender Equality

Give Back

Made Locally

Transparent

Vegan
Did you know that by 2050, there will be more plastic in the ocean than fish? 
Good Citizens is here to change that.
The brand
"Good Citizens was born over a family dinner in 2018. Harry (8) & Archie (6) were upset about the plastic waste piling up in the world. They hassled Mum and Dad to step up and together (with no experience), they hatched a plan to help untrash the planet by turning single-use plastic bottles into 100% recycled sunglasses frames."
Good Citizens is their name, sustainable sunglasses are their game. This Australian-based sunglasses brand is ethically and sustainably producing stylish eyewear from upcycled plastic, and the team is helping to clean up our precious oceans whilst they're at it.
You know those plastic water bottles that you put in your yellow recycling bin? Well, this is the material of choice for the Good Citizens sunglasses frames. Just one of these single-use bottles is enough to make the frame and hinges of a pair of metal-free sunglasses. Talk about turning trash into treasure!
The sunglasses
After 752 days and 2500+ failed attempts, the Good Citizens team – led by father and son duo Nik and Harry Robinson – finally turned a plastic bottle into a pair of sunglasses.
Because the eyewear is ethically made right here in Australia, Good Citizens is totally in control of the entire manufacturing process. With UV400 CAT3 sun lenses made by Carl Zeiss Vision, you can be sure that your eyes will be protected from the sun's rays, too.
"​​Our frames are made in a factory in Dee Why. Tom the factory owner has been an amazing support for us. He was the only manufacturer brave enough to take us on when everyone else thought we were crazy. Eoin runs our production and Jarrad is the one that stands with me operating the machine to check every pair comes off the line perfectly."
This incredible business is also completely committed to environmental responsibility. Not only do their epic sustainably-crafted sunnies divert harmful plastic from our oceans and landfill, but if any part of your sunglasses break, Good Citizens will send you a new piece for home-friendly fixing. 
"Most days it's Marcus or Fraser who put the frames together and make sure they are perfect and ready for dispatch. Marcus is an industrial design student and Fraser is an industrial design graduate. But to be honest, the whole family chips in. Harry (now 11) and Archie (9) come into the workshop and help out after school and on the holidays. Archie is the fastest box maker of all of us and Harry has a great eye for detail. Even Mum gets on the tools sometimes although she's happier running operations!"
Due to their timeless styles, their mixable and matchable clips and arms, their comfortable fit and their modular design, it comes as no surprise that the Good Citizens eyewear won both Best in Class for Product Design Housewares and Objects and Gold for Fashion Impact awards at The Good Design Awards, Australia's peak international design awards.
What's more, your pair of sunglasses will arrive with a box, case and cleaning cloth made entirely from recycled materials, in the back of a 100% carbon neutral delivery service van.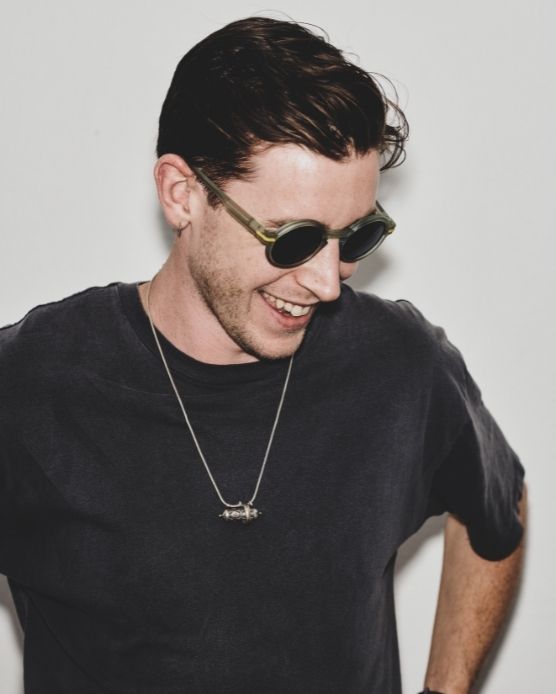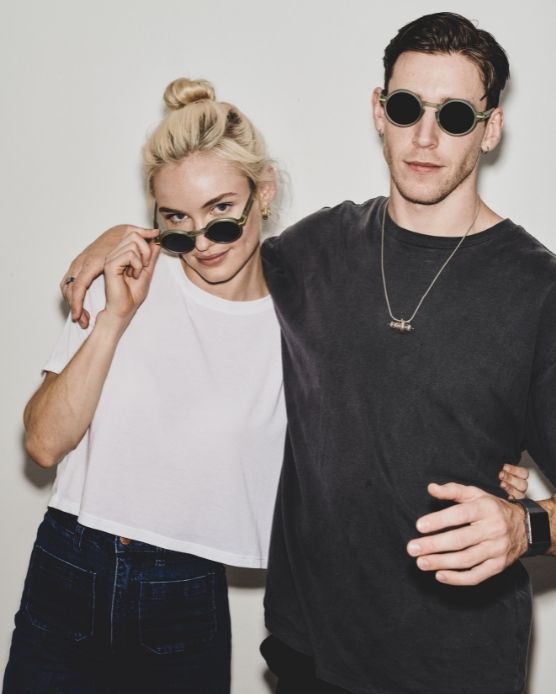 The mission
Good Citizens is on a mission to rid the planet of yucky single-use plastic. Aside from selling stylish, sustainable and super practical sunnies, Good Citizens is also educating good citizens (heh) and businesses on the detrimental effects brought about by plastic water bottle usage.
It isn't all doom and gloom, though; Good Citizens is also inspiring and empowering these groups to consider how they could use waste materials in both their lives and in their businesses. Good Citizens' founder has even spoken at the UN about transparency in supply chains; the team has given educational and informative talks at schools; and they have also presented to the likes of Google, Microsoft and Tesla, just to name a few.
Oh, and each and every pair of sunglasses is carbon negative; Good Citizens prevents 10kg of carbon from entering the atmosphere with each pair of sunglasses sold. They even donate to NGOs cleaning up our oceans for every pair of sustainable sunglasses sold, and their back office and workshop is run entirely off green power.
Led by Nik and Harry, the Good Citizens team is putting "style" and "sustainability" in the same sentence. With a commitment to ethical and sustainable production, as well as an inherent mission to rid our oceans of single-use plastic, Good Citizens is proving that business can be used as an incredibly impactful force for good.
Want to know where Good Citizens sits and what they're working on in terms of these 5 values? Hover over these values to find out.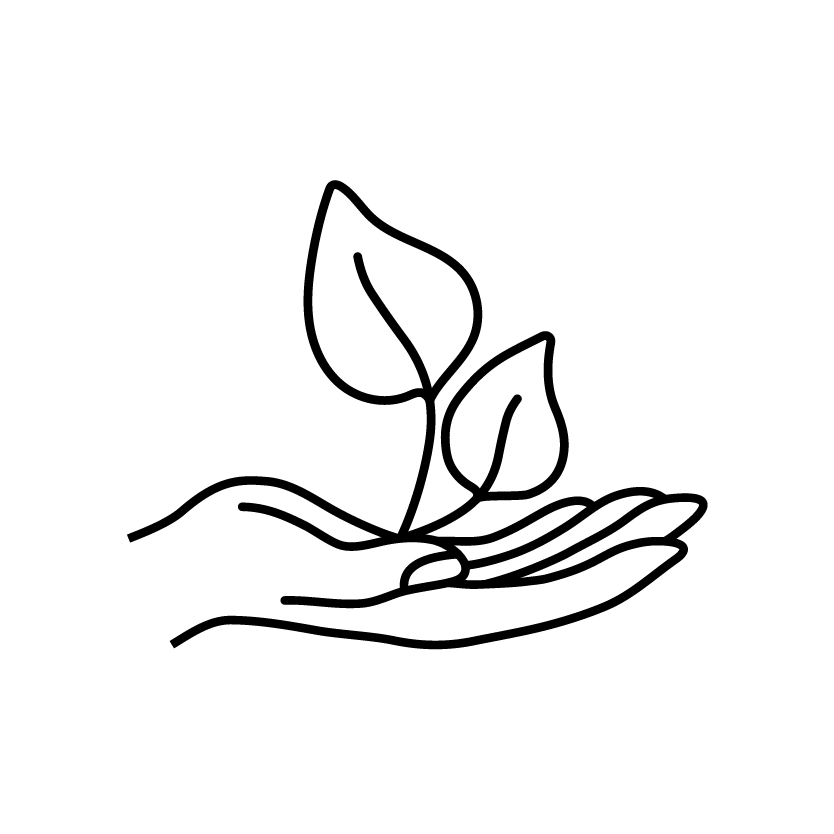 Eco Friendly
We are taking trash and turning it into something desirable. All packaging is made from recycled (not just recyclable) materials. Our mailer is home compostable. Our courier service is carbon neutral. Our glasses are carbon negative. We remove plastic waste from the ocean as part of our give back. By using recycled PET, we use less energy than using virgin plastic would.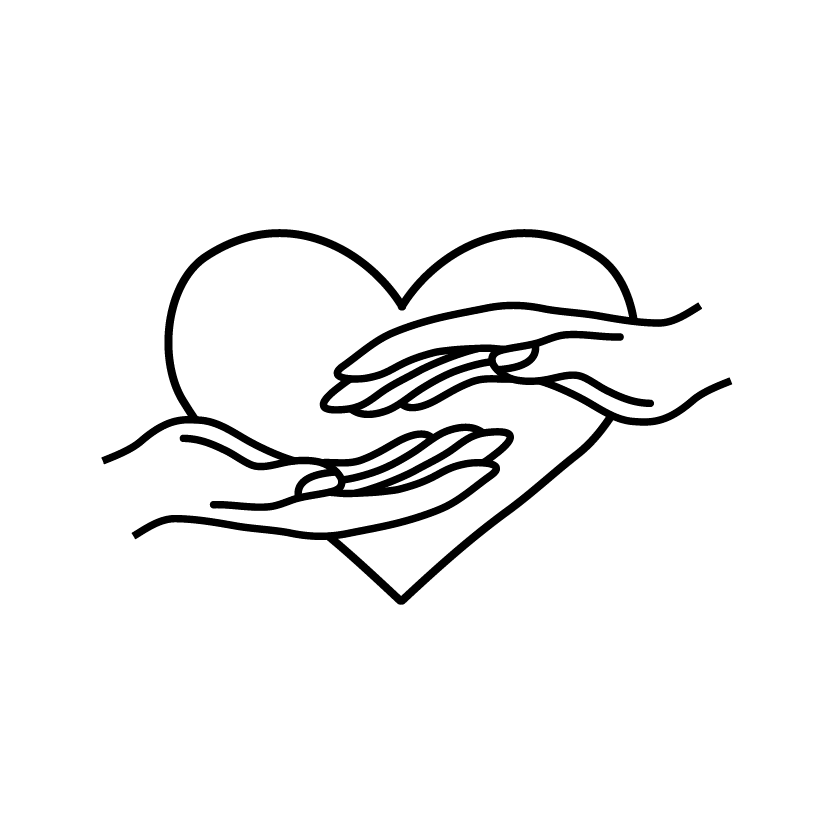 Fair
We know them all by name. They are employed in Australia so we know they are well looked after and we can see it for ourselves.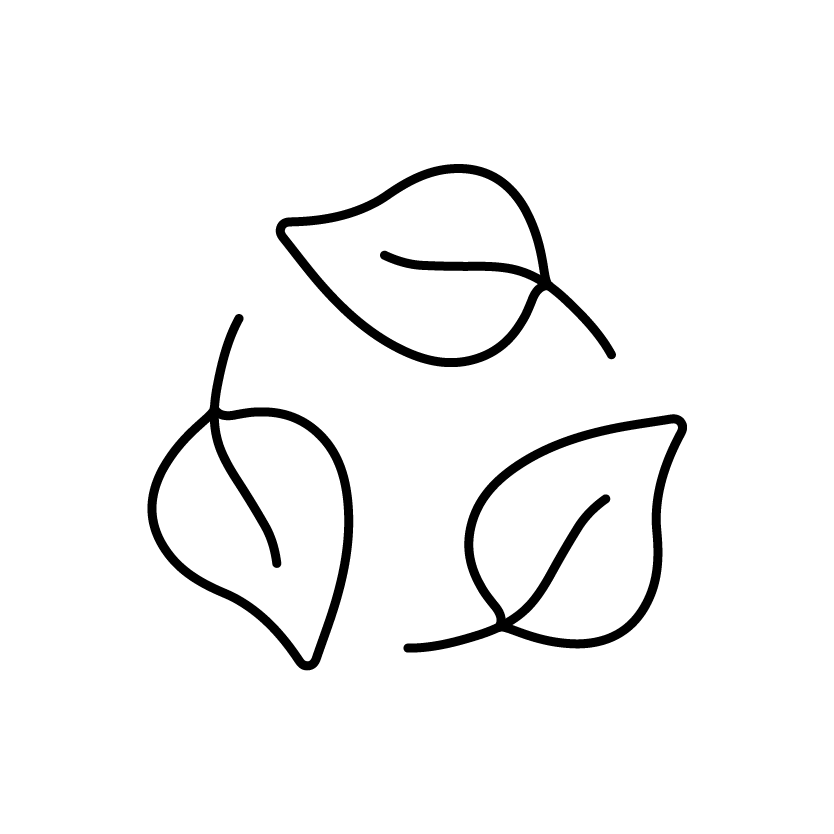 Minimal Waste
All our tooling is set up to create as little waste as possible. We have collected every little off-cut so that we can reuse it in the future.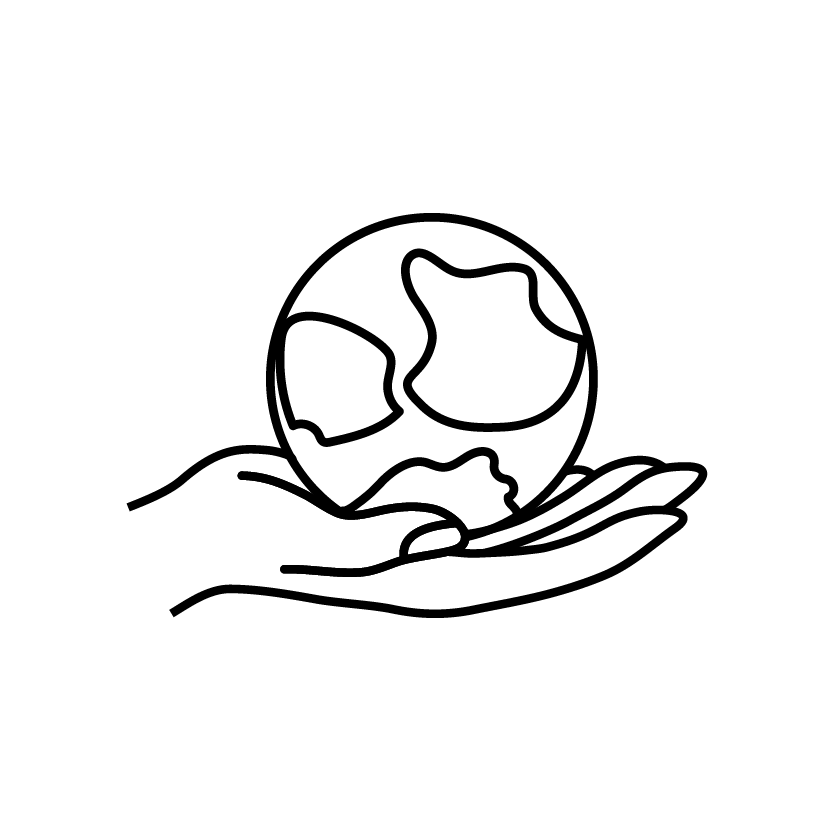 Give Back
Every pair is carbon negative. We lock away 10kg (twice as much as we use) through C2Zero. We also donate $1 for every pair we sell to ocean clean up NGOs.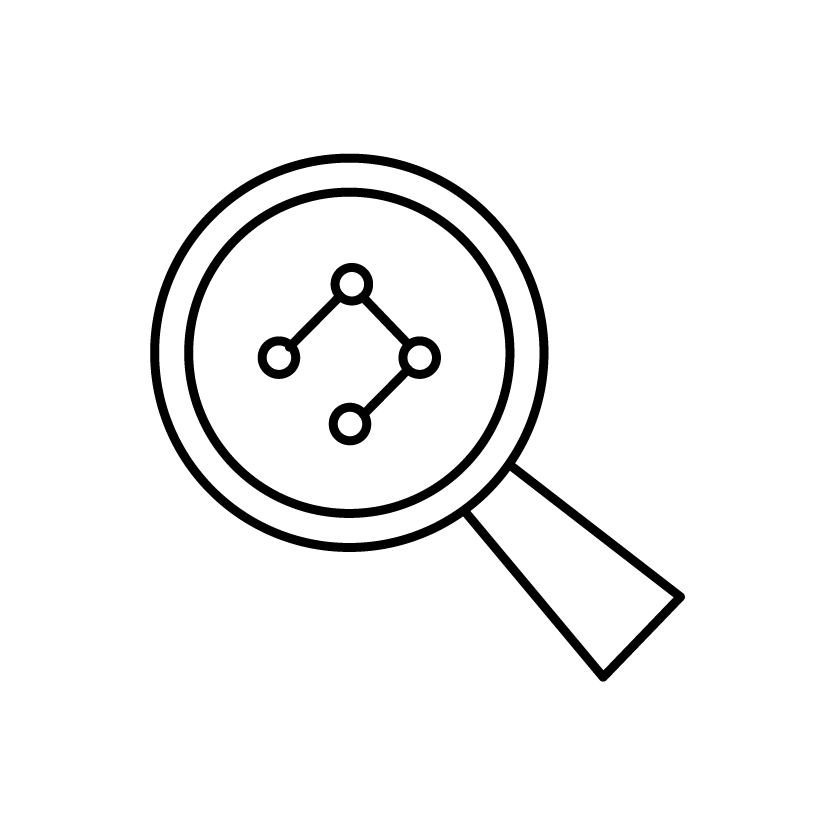 Transparent
We use bottles that you put in your yellow recycling bin. The issue is that Australia doesn't have the facilities yet (although the government is working on it apparently) to process these bottles well enough for them to be reused. The bottles are sent to Thailand for this. Our Melbourne based recycled plastic supplier buys the plastic from Thailand and two Australian plants. The chances are the plastic is Australian, but we can't 100% guarantee it. The way we see it, plastic is a global problem so this is ok. The Melbourne plastic supplier has a very close relationship with the Thai processing plant and frequently visits the factory. The plastic is then sent to our factory in Dee Why where it is turned into our frames. The lenses come from Carl Zeiss Vision in Hong Kong and are sent to Carl Zeiss Vision in Adelaide where they are cut.
Behind the Brand
"It would have been so easy to add a bit of virgin plastic to get around our production issues, but we were determined to succeed with 100%. The experts told us it couldn't be done, yet we persevered and while we still have issues now and again, we've proved it can be done.".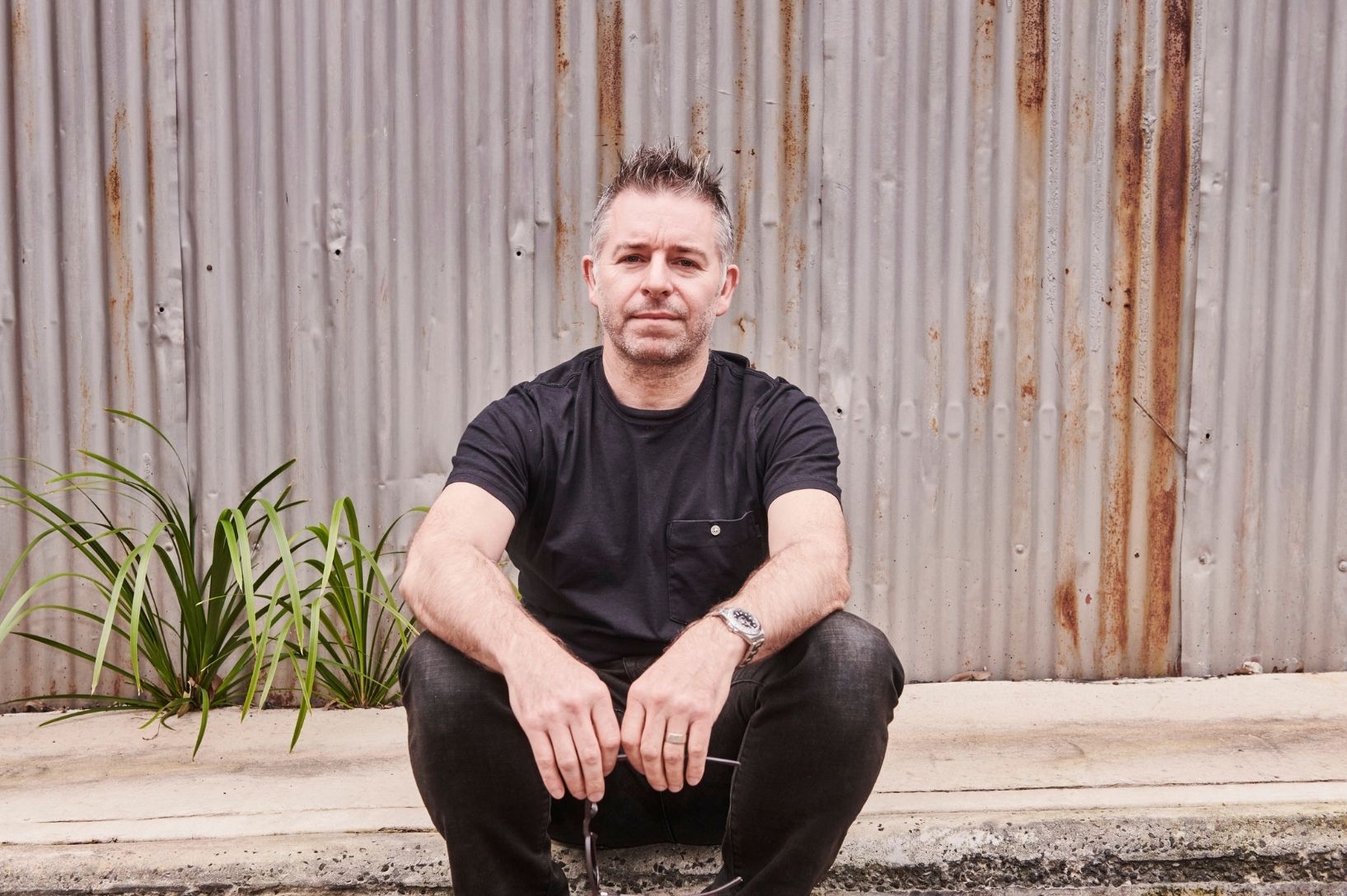 What's the biggest barrier you've found to succeeding as a socially conscious business?
We've encountered so many on our journey, from battling greenwashing from other brands to consumer perception around the quality of sustainable products, but the biggest barrier for us was sticking to 100% recycled plastic in our frames. It would have been so easy to add a bit of virgin plastic to get around our production issues, but we were determined to succeed with 100%. The experts told us it couldn't be done, yet we persevered and while we still have issues now and again, we've proved it can be done. It took us 752 days to crack it, however if we want to fulfil our purpose of un-trashing the planet, then we believe we can't use virgin plastic in our frames.
Best piece of advice you have ever received?
"Be nice to people on the way up as you'll meet them on the way down."
Any other Movers & Shakers out there that you think people should know about?
The team at Lightyear One who have invented a solar powered car that can drive for months without needing to recharge.