You don't have to live a toxic-free lifestyle to be concerned about the chemicals in your household cleaning products. However, it can be difficult to make the switch from the standard supermarket products to something a little more natural in the fear that the alternative might not be as effective as its chemical-laden counterpart.
Luckily there's an option that does both—Koala Eco creates affordable cleaning products that are not only safe for your family and the environment, but they are just as effective as your usual suspects. The brainchild of husband and wife duo, Koala Eco was created when Jessica Bragdon and Paul Davidson were trying to find cleaning alternatives that were safe to use around their children and pets. They were unsuccessful in their quest to find safe and toxic-free products that would actually work, but instead of giving up they created their own.
By harnessing the power of essential oils in local plants from Australia, Jessica and Paul were able to create safer cleaning products that are also independently lab tested and proven to kill 99.99% of germs. Koala Eco products are vegan, all natural, environmentally-friendly, anti-fungal, disinfecting, and don't contain dyes, synthetic fragrance, masking agents, palm oil, SLS or phosphates.
So how do they do it without toxic chemicals? Koala Eco manufactures their powerful antimicrobial cleansers using essential oils and other plant based ingredients including surfactancts and ethanol derived from sugar. From eucalyptus and peppermint, to rosalina and mandarin, the essential oils used provide both antimicrobial and aromatic functions. Essential oils are the healthy, eco-friendly and ethical alternative to synthetic fragrances that usually contain toxic ingredients. Koala Eco products are also plant-derived, biodegradable, and safe for daily use.
On top of their safety in the home, Koala Eco products are also better for the environment. They aren't tested on animals, their bottles are made with 100 percent recycled and recyclable materials, and with each bottle sold Koala Eco donates a percentage to charity One Percent for the Planet.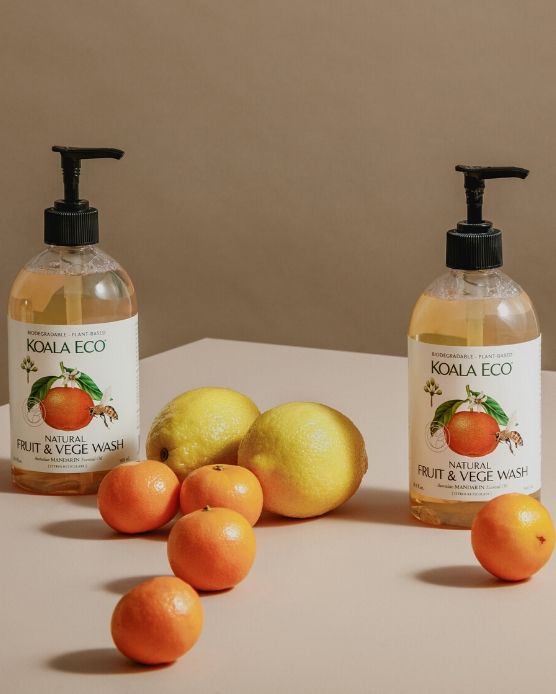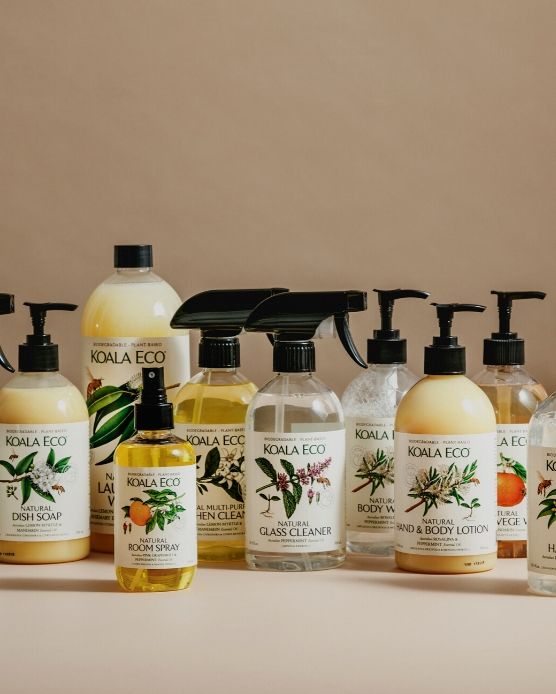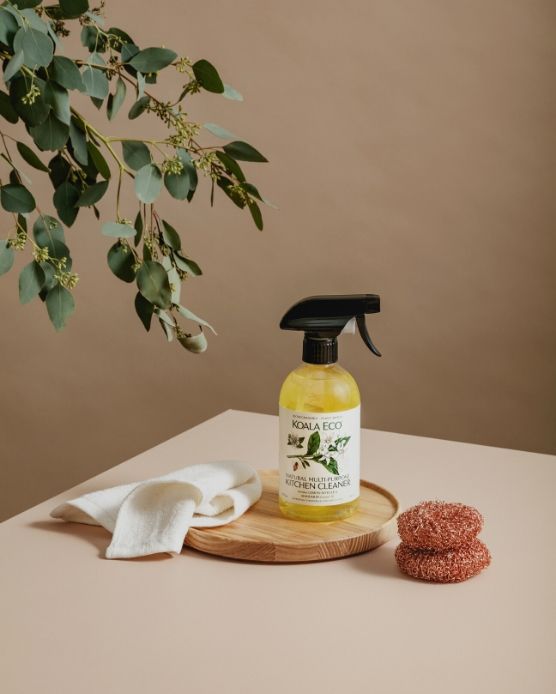 Want to know where Koala Eco sits and what they're working on in terms of these 5 values? Hover over these values to find out.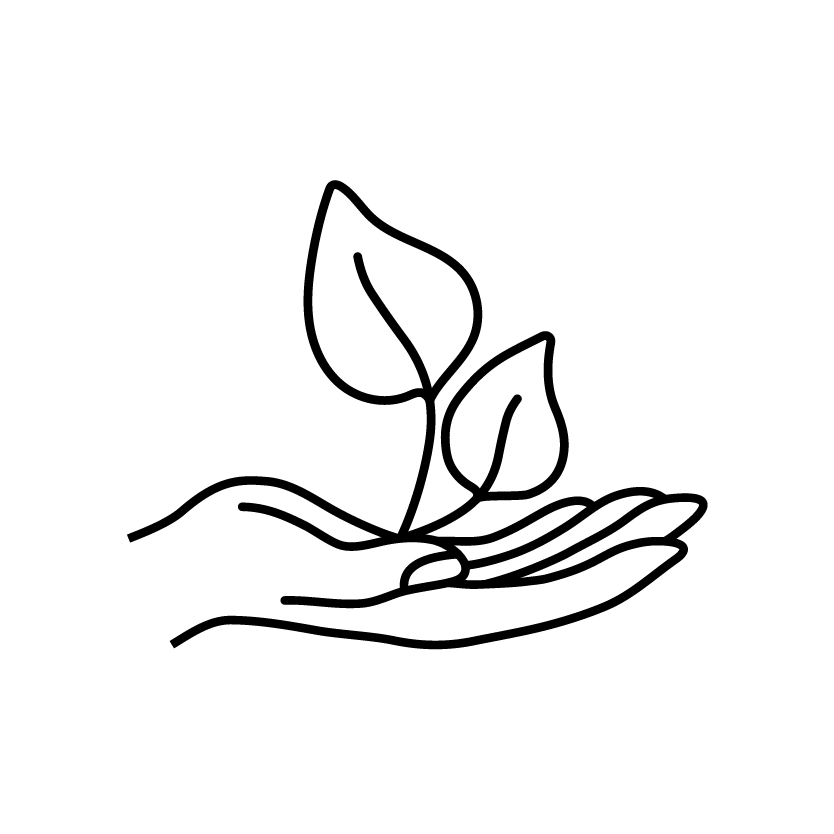 Eco Friendly
We were overjoyed when we moved to rPET bottles for our packaging, so Koala Eco is no longer responsible for causing new plastic to be made for our bottles. We're small enough as a company to make sure that we are scrupulous with our research and testing (no animals are involved) and that our formulas are made to the highest standard in terms of natural ingredients and cleaning power. We used all recycled packaging and shipping materials, and everything is recyclable. Our products are biodegradable and grey water safe.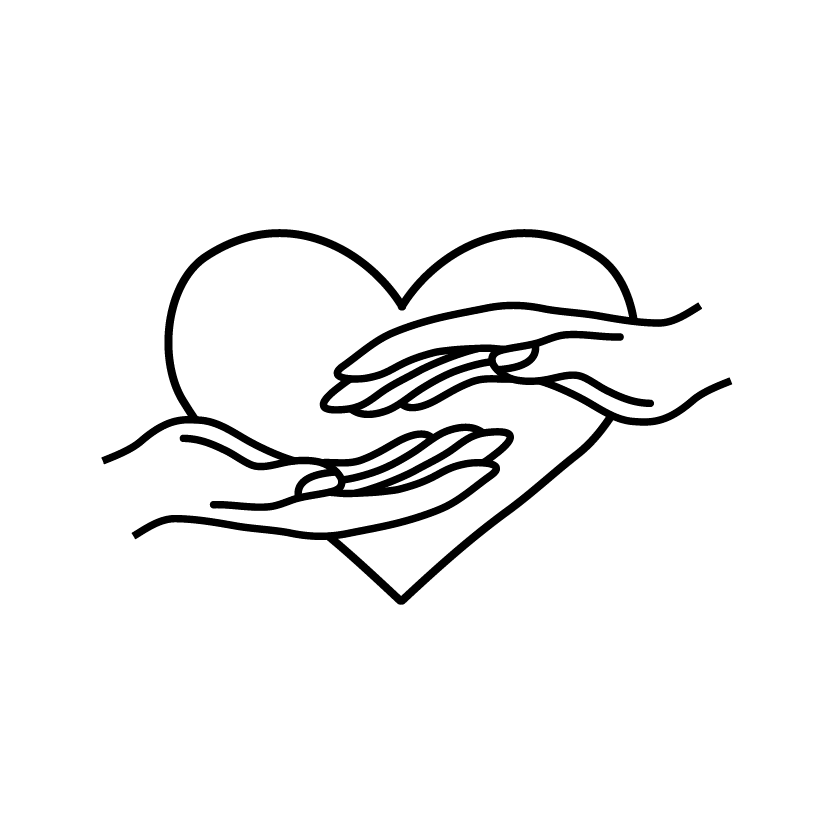 Fair
We work with chemists and labs based right here in Sydney, and our products are made and bottled in Australia. We source our essential oils from farms located in Australia that grow and supplies traceable and sustainable Australian essential oils.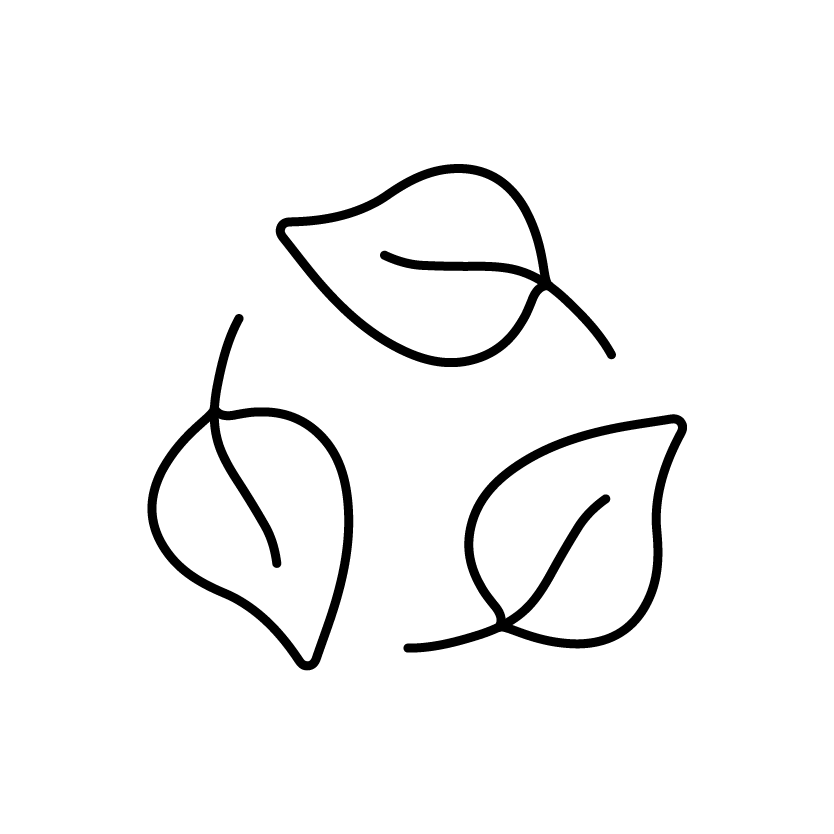 Minimal Waste
We used all recycled packaging and shipping materials, and everything is recyclable. Our bottles are made with 100% recycled and recyclable rPet so no new plastic is created with your bottles.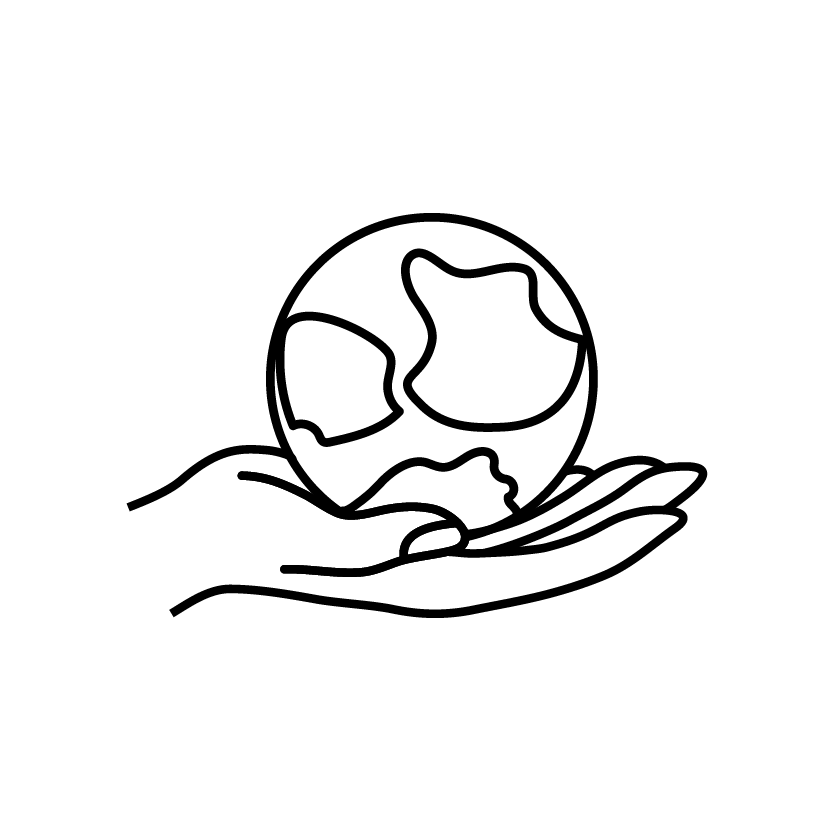 Give Back
Each Koala Eco product sold triggers a donation to environmental charity One Per Cent for the Planet. We supply free cleaning products to a few different charities.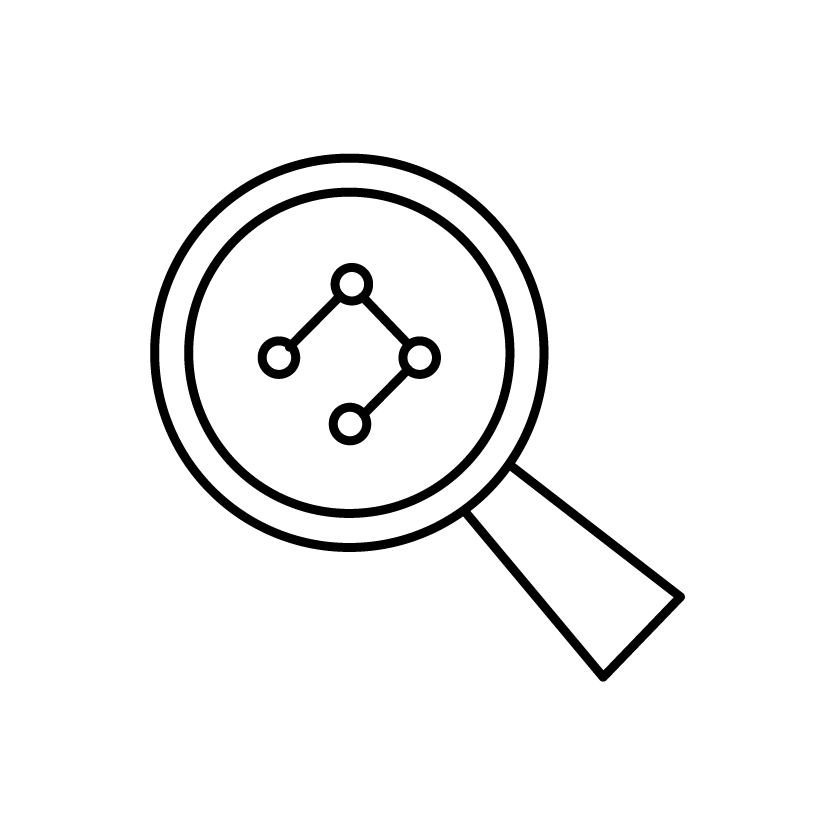 Transparent
We source our essential oils from farms located in Australia that grow and supplies traceable and sustainable Australian essential oils. All of our ingredients are traceable and certified. We are lab tested to kill 99.9% of germs we also are certified, cruelty-free, allergy-safe, non-toxic and locally made.
Behind the Brand
"We couldn't find what we wanted, so ultimately we thought: why don't we make our own? We're both from entrepreneurial backgrounds, and so being Koala Eco's first—and therefore possibly most demanding—customers, we had some pretty specific and sophisticated aims in mind".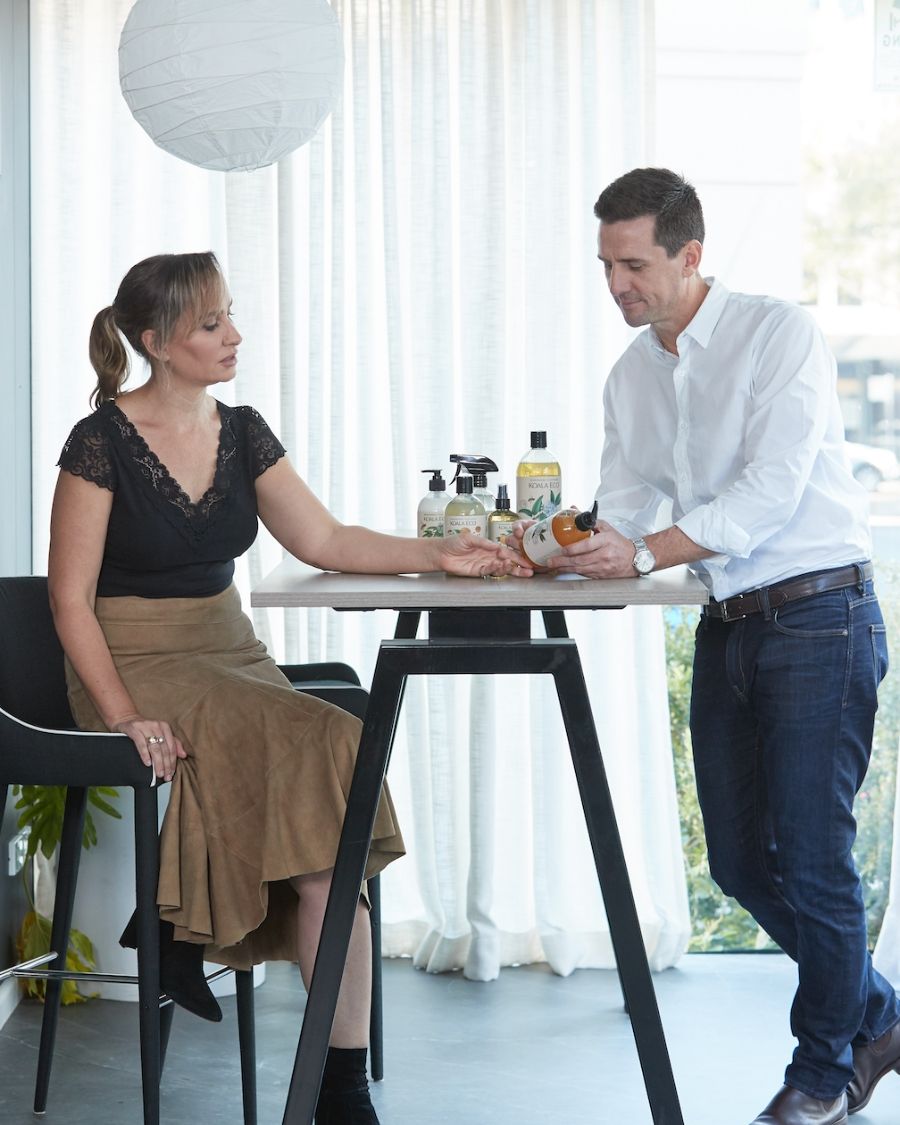 According to a newly published Smithers study, the sustainable cleaning products market is set to surge to $110 billion in 2025.
Launched in 2017, Koala Eco is an Australian natural cleaning products company contributing to this market's growth. Koala Eco utilises high-grade, quintessentially Australian essential oils to create household cleaning products for a sensory cleaning experience – products that are both safe for the household and effective when used.
Koala Eco is also an environmentally responsible company. The Koala Eco products are packaged in recycled packaging and PET recyclable plastic, which entirely cuts out the need for virgin plastic production. What's more is every month, Koala Eco customers avoid around 2000kg of virgin plastic being manufactured, and they also stop 25,000 litres of toxic liquid being dumped into our water systems.
Koala Eco is (evidently) purpose-driven, and is built upon the desire to "use the power of nature to inspire a safe, caring and beautiful world." Behind every good company is a great founder, and Koala Eco – the epic home-grown company using Australian essential oils to create a safer, healthier, more enjoyable cleaning experience – is no exception.
The brains (and beauty) behind Koala Eco.
After studying Psychology in Boston, Jessica Brangdon, Koala Eco's co-founder, started a successful floral business with her twin sister, which they subsequently sold. She then went on to achieve her Masters in Psychology at Columbia University in New York City, where she met her now husband and Koala Eco's co-founder, Paul. The two then relocated to Perth, where the foundation for Koala Eco would ultimately be built.
Unsurprisingly, the idea for Koala Eco came to Jess whilst she was cleaning her home bathroom. Spraying the mirror with a conventional, chemical-laden glass spray, Jess subconsciously held her breath as she watched the mist fall onto her children's toothbrushes. It was here that she questioned why there weren't effective and healthy products that could enhance the overall cleaning experience.
"Cleaning products are such a neglected category, and we as consumers kind of accepted this as the way it should be," Jess says of this realisation. So, after trying a bunch of non-toxic cleaning products that didn't deliver, Jess created her own. The rest, as they say, is history.
Koala Eco differs from other cleaning product companies in terms of people, planet and profit.
Despite living for the majority of her adult life in large cities, Jess has always been nature-oriented and possessed a deep passion for the environment, and this has been transferred directly into the crux of Koala Eco. Jess is also wholly driven and influenced by mental health and a connection to nature, and her business is a reflection of these values.
During the developmental process, Jess and the Koala Eco team were set on creating accessible cleaning products that would bring nature into the house, which is why the products harness the power of plant-derived, biodegradable and grey water-safe ingredients that are free from nitrates, chlorine, ammonia, parabens, sulphates, palm oil, animal products and dyes.
The Koala Eco natural cleaning products have also been developed to give the user an unexpected, entirely superior experience, without the use of unnecessary chemicals and without compromising on the products' effectiveness. Koala Eco utilises sugar-derived alcohol and Australian essential oils – including Pink Grapefruit, Tea Tree, Mandarin and Eucalyptus – which have all been chosen due to their unique and powerful properties.
Jess chose to use essential oils in Koala Eco's everyday cleaning products because, to put it simply, they are safe for everyday use. Mandarin, for example, not only has antibacterial, antimicrobial, antifungal, and antiviral properties, but it also evokes a sense of calm and contentment in those who smell it. The mandarin essential oil has found its way into Koala Eco's Natural Dish Soap, Natural Floor Cleaner, Natural Multi-Purpose Kitchen Cleaner, and Natural Fruit and Vegetable Wash, which Jess hopes will uplift the user and elevate their entire cleaning experience.
Jess also utilises her background in psychology, as well as her interest in ecopsychology, within her business. As stated in ​​Ecopsychology: How Immersion in Nature Benefits Your Health by Yale University, in "a study of 20,000 people, a team led by Mathew White of the European Centre for Environment & Human Health at the University of Exeter, found that people who spent two hours a week in green spaces were substantially more likely to report good health and psychological well-being than those who don't." Internally, Jess has implemented a paid hour for her staff members to get back into nature, and to reap the benefits and wellness that comes from this.
The future of Koala Eco is bright and shiny.
Jess will continue to use Koala Eco as a vehicle to continue giving back. Aside from their 1% For The Planet Partnership in which they support environmental conservation, the Koala Eco team hope to incorporate ecopsychology further into their business, including developing programs that bring the consumer back to nature.
Under the watchful eyes of Jess, Koala Eco will always remain a purpose-driven company dedicated to "cleaner" cleaning. This incredible Australian business will continue to develop natural cleaning products that are safe, effective and animal-free, and that will give their users a beautiful sensory experience each and every time they clean.