Lela Lingerie
Take 10% OFF with the code 'EME10'
Values
Fair

Vegan

Certified Organic

Made Locally

Gender Equality
Felicity Ieraci is the fairy godmother of our underwear drawer. Okay, she's the founder of Lela Lingerie, which is basically synonymous. If the goal of underwear is to be cute and comfortable, then Lela has it nailed. But the 'pros' list doesn't stop there. Every piece of the Lela Lingerie range is made from organic cotton; no nasty pesticides, insecticides, or toxic chemicals touch your skin, the skin of the cotton farmers, or our beautiful world.
How do we know for sure the lingerie really is made from organic cotton? It's all independently certified by GOTS. And yes, this does mean the range is completely vegan. Felicity has made the choice never to include animal-derived materials in her range.
The concept behind Lela Lingerie was to create garments for women who 'prefer to wear less underneath', but to do it ethically and sustainably. They've nailed it. Not only will you love the classic, flattering designs so much that you'll wear your Lela Lingerie until it's completely worn out, but once it is, the natural fibres will break down easily into the earth.
Ever seen that sneaky greenwashing line, 'designed in Australia'? Never fear! Lela Lingerie isn't just designed in Australia, it's made onshore too. Felicity designs and manufacturers her line in a small factory in Sydney, and regularly makes site visits, so she knows exactly what conditions her makers are working in.
Of course, if you received your beautiful new Aster Bralette and Calla Brief (in pink please, size M) in plastic packaging it would feel a bit disingenuous, no? But a brand with the values of Lela Lingerie would never do such a thing. They choose not to include unnecessary plastic or swing tags, and they post your items in cardboard or cornstarch-based biodegradable parcels.
So we'll just be over here sweeping out the fireplace dreaming of attending the ball, and maybe our real life fairy godmother will show up and clothe us in Lela Lingerie finery.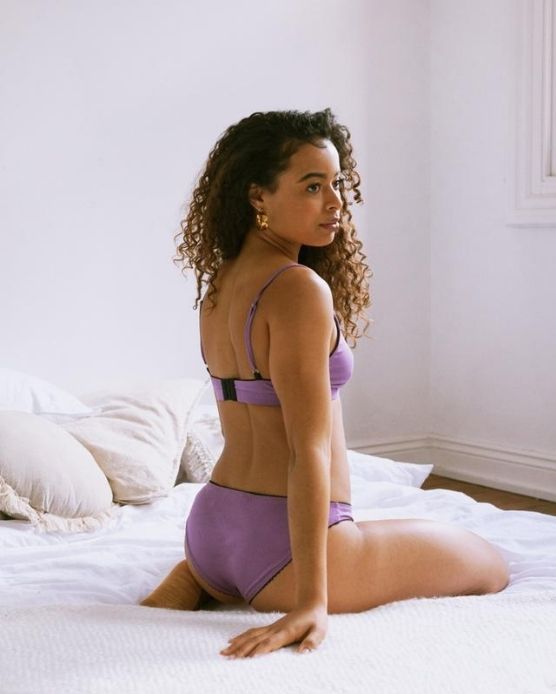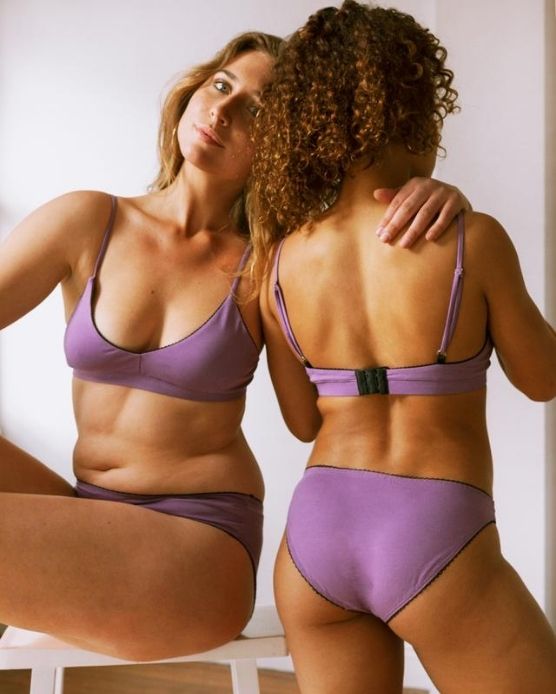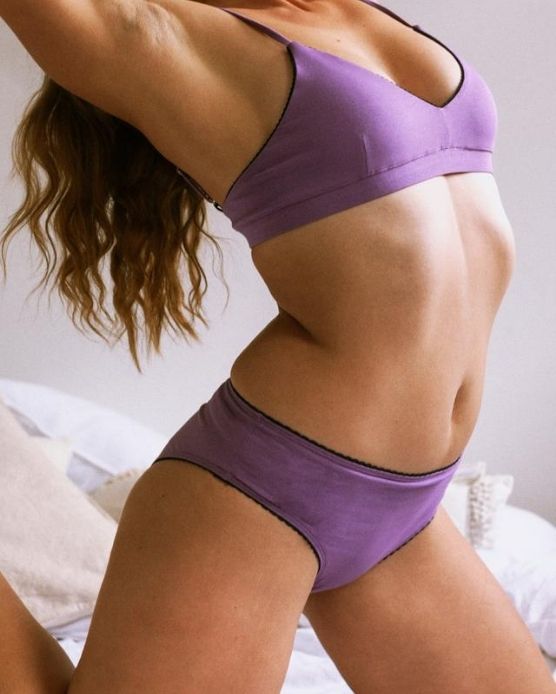 Want to know where Lela Lingerie sits and what they're working on in terms of these 5 values? Hover over these values to find out.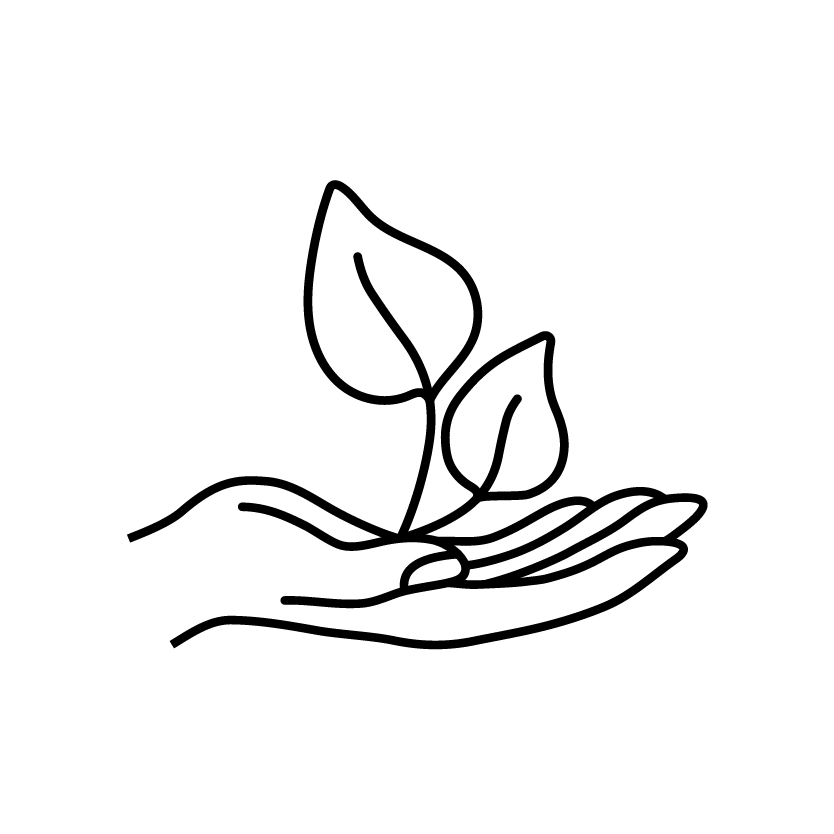 Eco Friendly
Our garments are made from GOTS certified organic cotton that has been grown in Turkey and milled in Portugal. Using certified organic cotton means that there were no harmful chemicals used during farming - unlike conventional cotton. Organic cotton does not create chemical runoff into the surrounding environment or have harmful health impacts to the farmers which is typically the case with conventional cotton.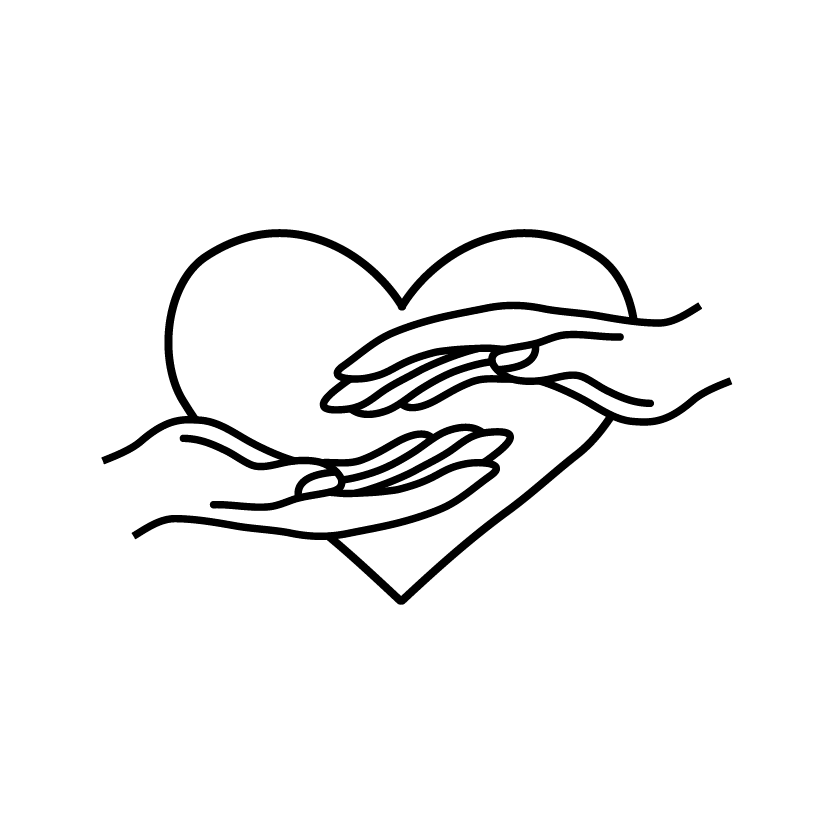 Fair
All of our pieces are made locally in Sydney where we visit the factory regularly. The workers are paid above award wage, have safety standards in place and work 7.5 hours a day with 3 breaks along with other benefits. The materials we use are GOTS certified which means the growers are working in fair conditions and not exposed to toxic chemicals such as pesticides and insecticides.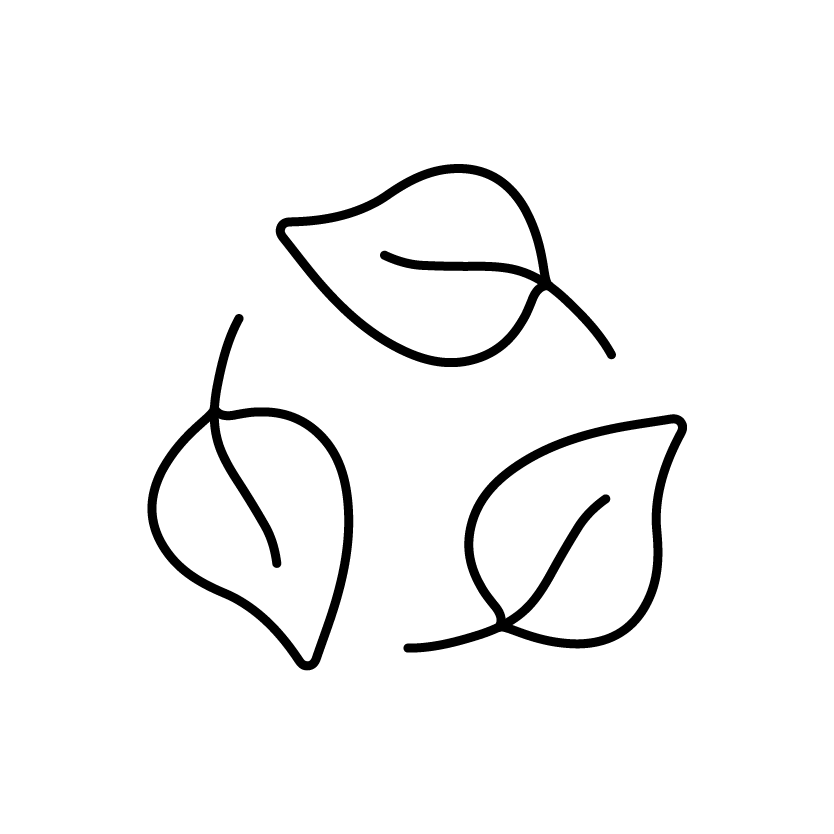 Minimal Waste
Our products are crafted in a way that produces as small an amount of waste as possible. This is done by pattern cutting so that the most amount of fabric is used and our offcuts are minimal. We do not receive our finished garments in single-use plastic as a lot of offshore manufacturers do. The packaging we use to ship our orders is recycled cardboard boxes and cornstarch mailers.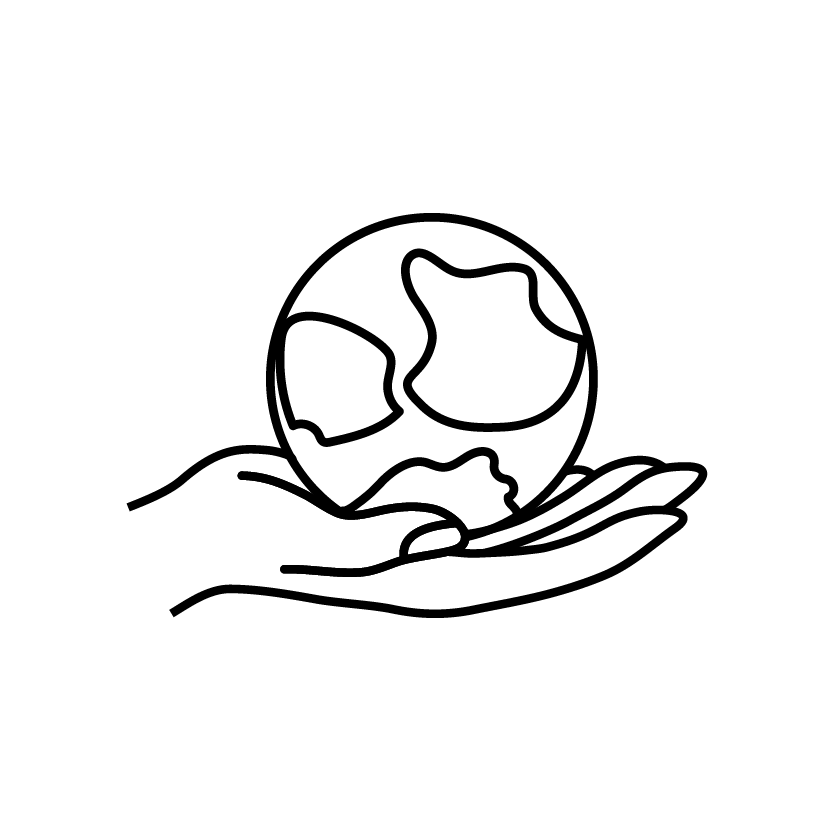 Give Back
We currently don't have any give back schemes in place, or charity donations set up. This is something that we definitely hope to change in the future!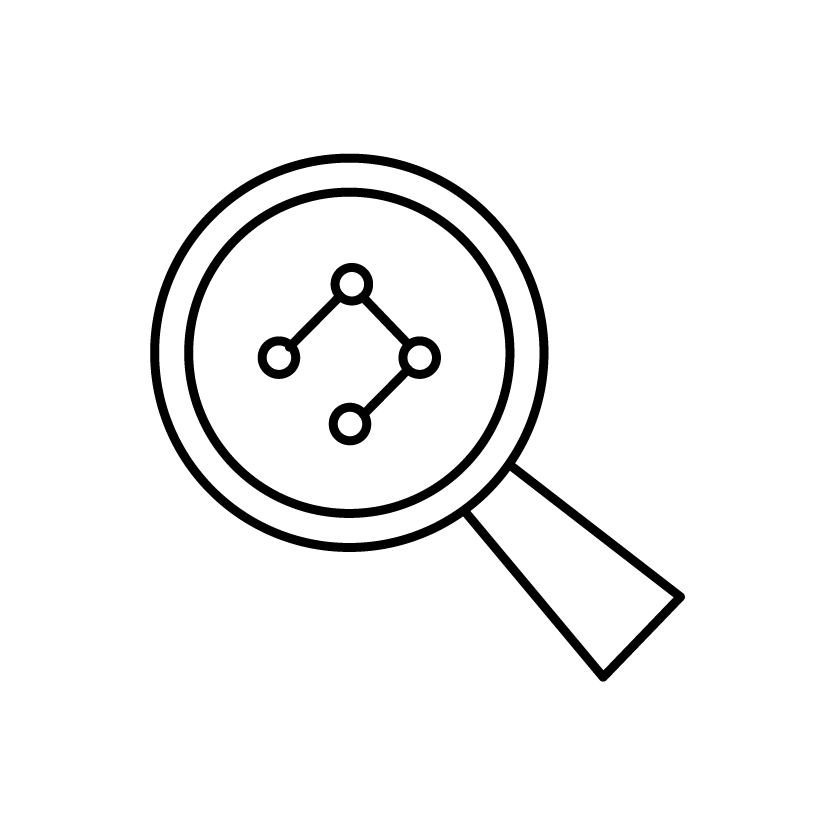 Transparent
We choose to work with GOTS certified suppliers at the farming and mill stages of organic cotton production. We were very strict about selecting partners that were certified at the highest level so that we could trace our fabric and ensure environmental and human rights were put first. We wanted to source our materials from countries that treat their workers well and pay a fair wage, which is why the GOTS certification is so important.
Behind the Brand
"Lela was born to bring another option to women who want a cute, comfortable bra or brief that just happens to be made from natural organic cotton fibre. I've always wanted to run a business and I was very sure that sustainability, animal welfare and being ethically run would be at its core.".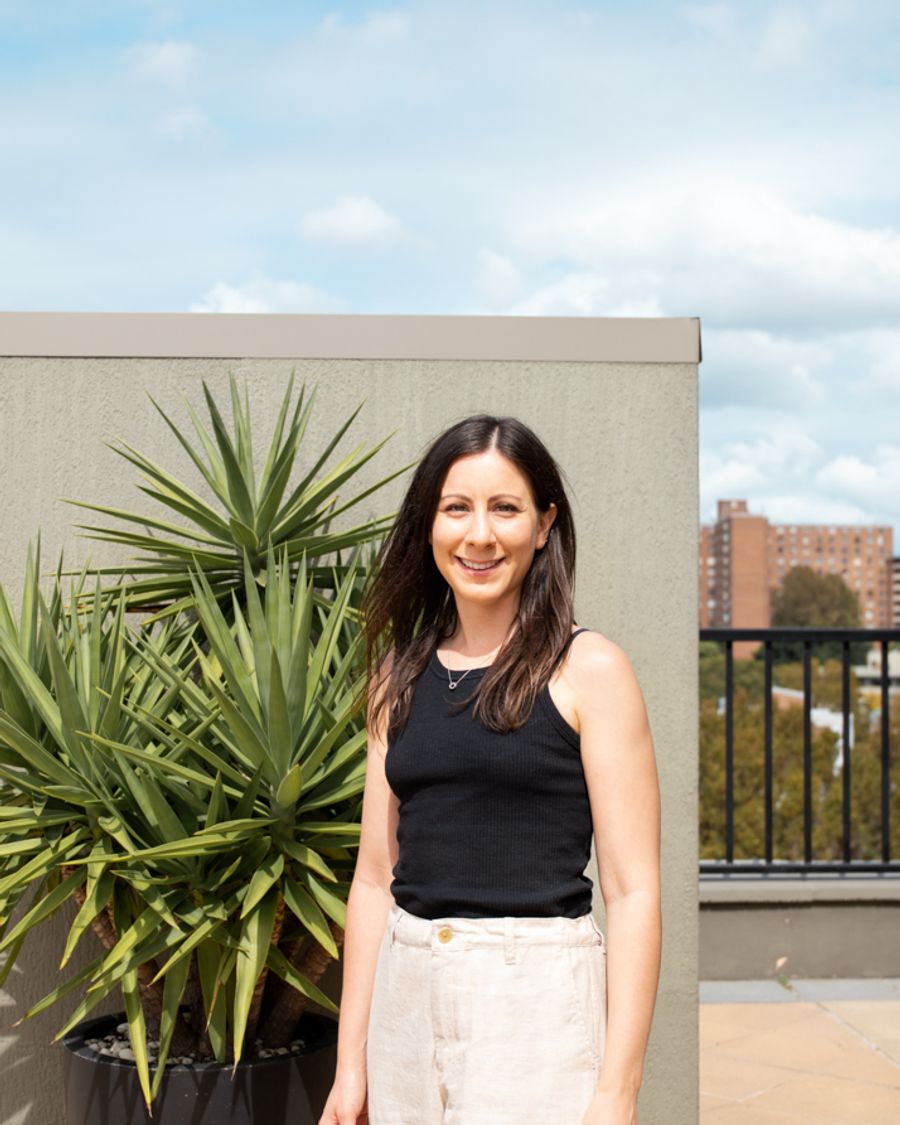 What made you start Lela Lingerie?
I started Lela after I had a realisation that most bras on the market are made entirely out of nylon or polyester. The whole garment was synthetic and the options for natural fibre bras were incredibly limited. Lela was born to bring another option to women who want a cute, comfortable bra or brief that just happens to be made from natural organic cotton fibre. I've always wanted to run a business and I was very sure that sustainability, animal welfare and being ethically run would be at its core.
Do you have a morning routine? If so what is it you do to set yourself up for the day ahead?
My morning routine is pretty basic. It consists of coffee and breakfast, then immediately diving into work! I find I'm very productive in the mornings and that seems to plateau by the afternoon, so I save my exercise and other things until then.
What's the biggest barrier you've found to succeeding as a socially conscious business?
It's challenging to create garments that fall into a higher price bracket than people might be used to paying. Competing with big companies who use cheaper materials and produce large quantities keeps the price point lower for them. It's also much more time consuming and sometimes impossible to find sustainable alternatives to trims and other elements of the garment. But that's an area we plan on constantly evolving and finding better alternatives when they become available.
Within the ethical fashion community, there's a big question that we ask which is 'who made my clothes?'. In the scope of Lela Lingerie, who made the things you sell? Can you tell us a bit about them?
All of our pieces are made locally in Sydney with a manufacturer who pays above award wage to their workers. It was important to me when choosing a manufacturer that I could visit in person and deal with them face to face. Ethical working conditions are incredibly important and I feel confident in our manufacturing partners.
Why did you pick the fabrics you have chosen to work with?
I researched in great detail when deciding on a fabric to use as there are pros and cons for every kind of material. Ultimately I settled on using GOTS certified organic cotton – the certification includes the fabric itself and the dyes. Organic cotton does not use toxic chemicals such as pesticides and insecticides when growing the crops. This is both beneficial for the environment as well as the workers growing the cotton. It is also a great fabric to use for intimates as it is breathable, soft and moisture-wicking.
Best piece of advice you have ever received?
I think the best piece of advice would have to be "just keep going". It's very challenging starting and running a small business but I've made the effort to show up every day and keep going! I truly want to bring great products to people who love wearing them every day and appreciate the care that has gone into making them.
One book and/or documentary everyone should read/watch? Why?
Cowspiracy – I watched it a few years ago now but it really stuck with me as they show how our current state of animal agriculture has an enormous effect on the environment and the level of carbon emissions that are produced due to it. Definitely a must watch for everyone.
Are there any other Movers & Shakers out there in your world that you think people should know about?
A friend and fellow small business, Mennt ceramics. They make absolutely stunning minimalist tableware which they design and create in their Sydney studio. Definitely check them out. I also have a slight addiction to natural perfumes and I've recently found a local Sydney brand, Samual Gravan, who makes really beautiful perfumes.
Shop Lela Lingerie, and take 10% off using the code 'EME10'.