Luna + Sun
USE 'EME' FOR 15% OFF
Values
BIPOC

Circularity

Fair

Gender Equality

Give Back

Made Locally

Size Inclusive

Transparent

Vegan
"I strongly believe no person or animal should suffer for clothing. I've always wanted to start my own label and the more I learnt about the negative impact that the fast fashion industry had on people, the environment and animals, the more it pushed me to want to start my own label which upheld my values."
Luna + Sun is an Australian conscious fashion label that values ethical and sustainable production, as well as the use of cruelty-free and vegan materials to create their size inclusive, maternity-friendly garments. 
Luna + Sun uses plant-based fabrics that adhere to the Standard 100 by OEKO-TEX, which essentially means that all garments are free from toxic dyes, hazardous substances and carcinogens, and are safe for people and the planet. Linen, their main material of choice, is completely biodegradable and recyclable, and was also chosen because of its durability and longevity. 
"I chose linen as our fabric as linen is one of the most eco-friendly fabrics. It requires far less water and pesticides to produce compared to cotton. Our fabric also has the Standard 100 by OEKO-TEX® Certification so it is free from hazardous chemicals."
As a new mum, Teshani – founder of Luna + Sun – saw a gap in the market for ethically-made, long-lasting clothes that were suitable for both during and after pregnancy and breastfeeding, which is why most of Luna + Sun's pieces can be worn throughout pregnancy, breastfeeding and beyond. 
In terms of their ethics, Luna + Sun is completely committed to ethical production processes. No surprises there! Their 100% vegan-friendly garments are made with an Ethical Clothing Australia accredited Brisbane manufacturer that ensures appropriate pay and safe working conditions for all employees.
"When starting my label, local production was something that was the most important thing to me. I wanted to ensure I met the people making my clothes and that they were paid living wages and working in safe conditions with the same entitlements we receive in Australia. Only 8% of the clothes Australian's wear are made locally so I also believe supporting our local workers is great for Australia too and supports local jobs. I regularly visit the factory and speak to the lovely people making the Luna and Sun clothing."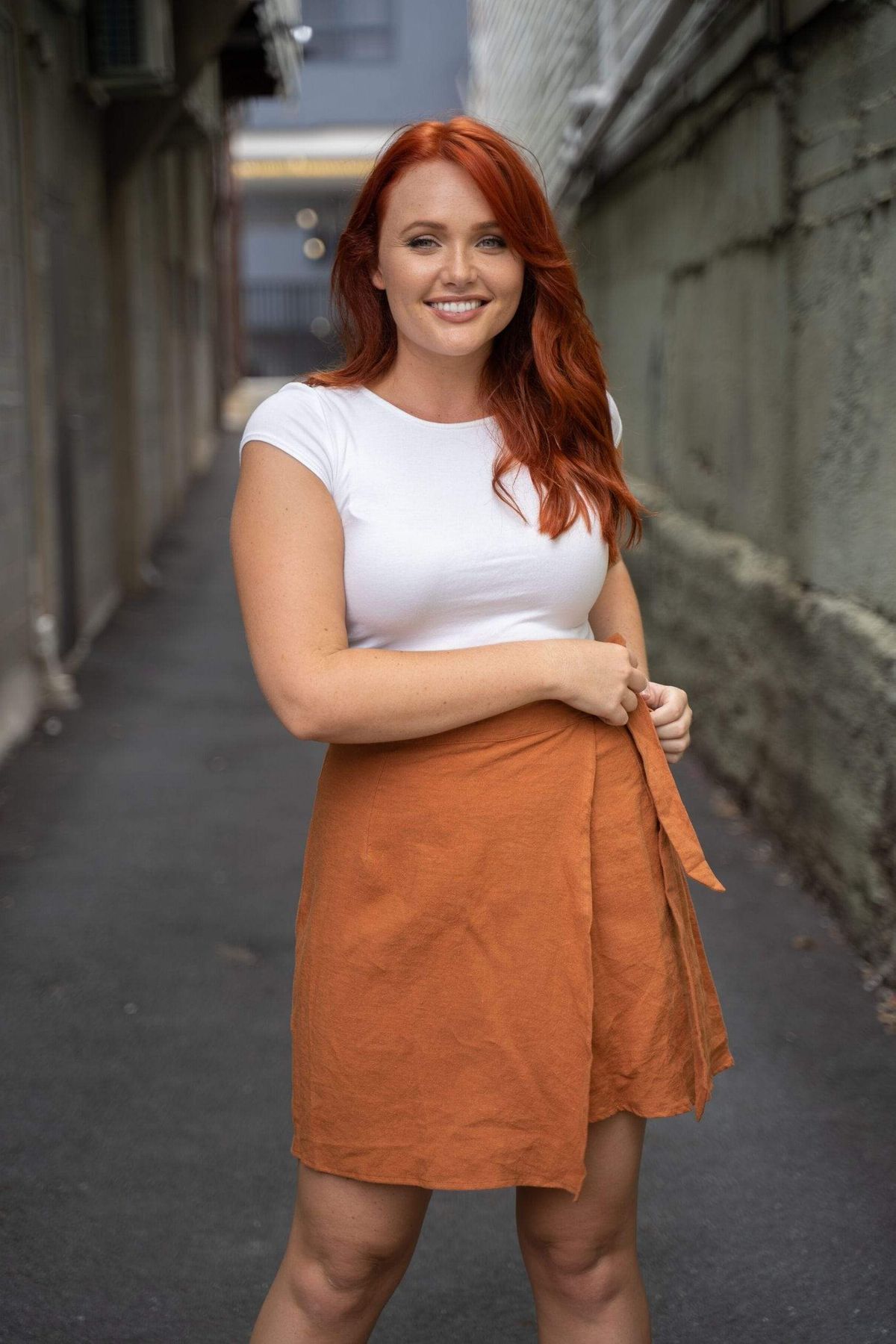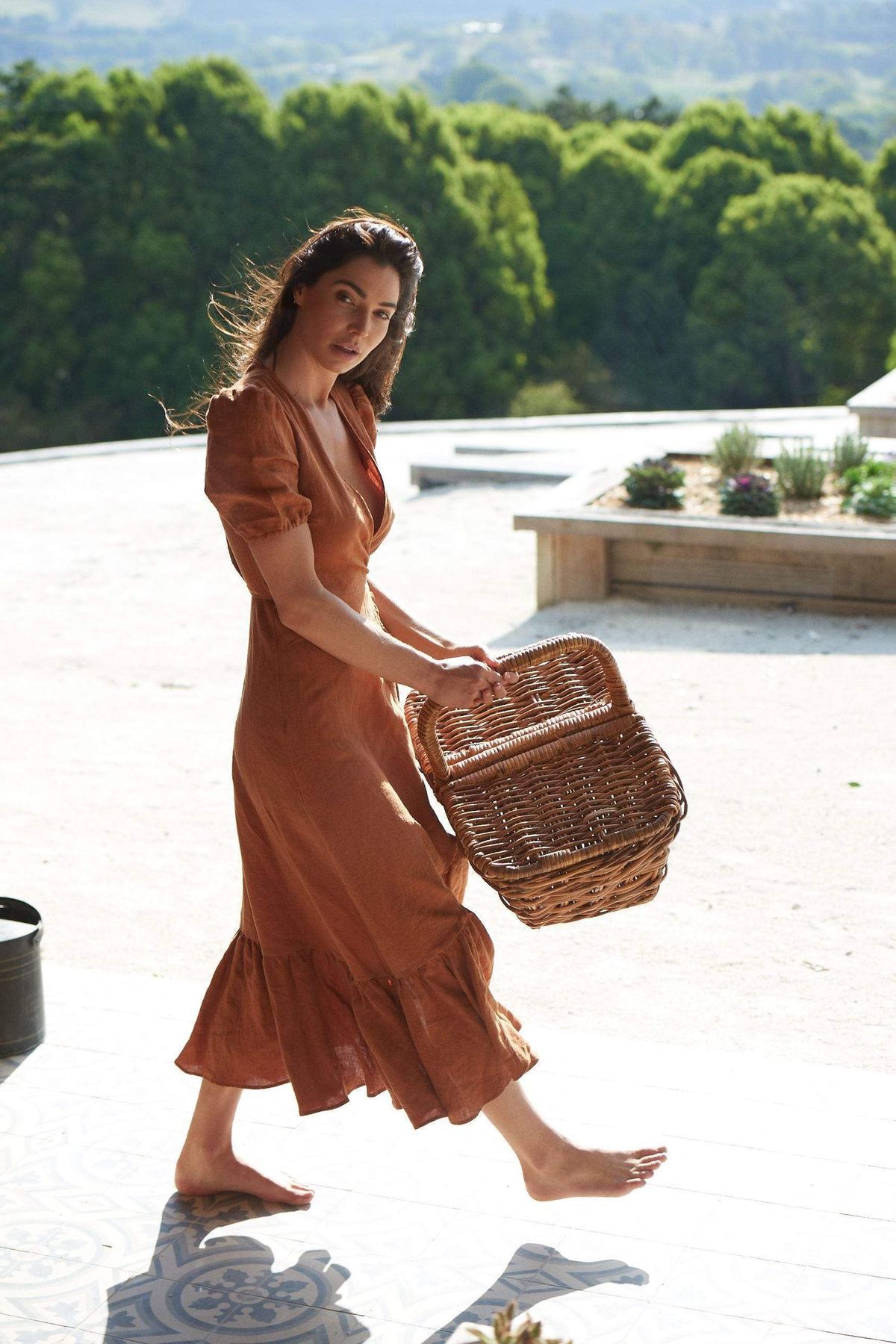 Now, let's talk about packaging. Packaging is a massive contributor to our overflowing landfills, though Luna + Sun uses a 100% certified compostable, non-plastic mailer. They'll also send your gorgeous garment to you through a 100% carbon neutral shipping service, as well as in a linen tote bag that is totally reusable (and totally cute, too, by the way).
Luna + Sun is also a circular fashion label: they offer all customers a Take Back program, they partner with Upparel to recycle any garments received in this program, and they've partnered with platform AirRobe to give customers the option to rent or resell their item. Luna + Sun was also one of the first Australian sustainable fashion labels to partner with One Tree Planted, a global non-profit organisation focusing on global reforestation.
Oh, and don't even get us started on Luna + Sun's founder, Teshani. We don't just trust the team's obvious commitment to ethical and sustainable practices, but also because of Teshani. When Teshani says that she wants Luna + Sun to be driven by her customer base, she completely means it, and we know she's willing to do everything in her power to give her customers the best shopping experience she possibly can.
Basically, Luna + Sun is a thriving ethical clothing company doing everything they can to ensure everybody in their supply chain, from the garment workers to the environment to you, the incredible conscious consumer, is happy. 
Want to know where Luna + Sun sits and what they're working on in terms of these 5 values? Hover over these values to find out.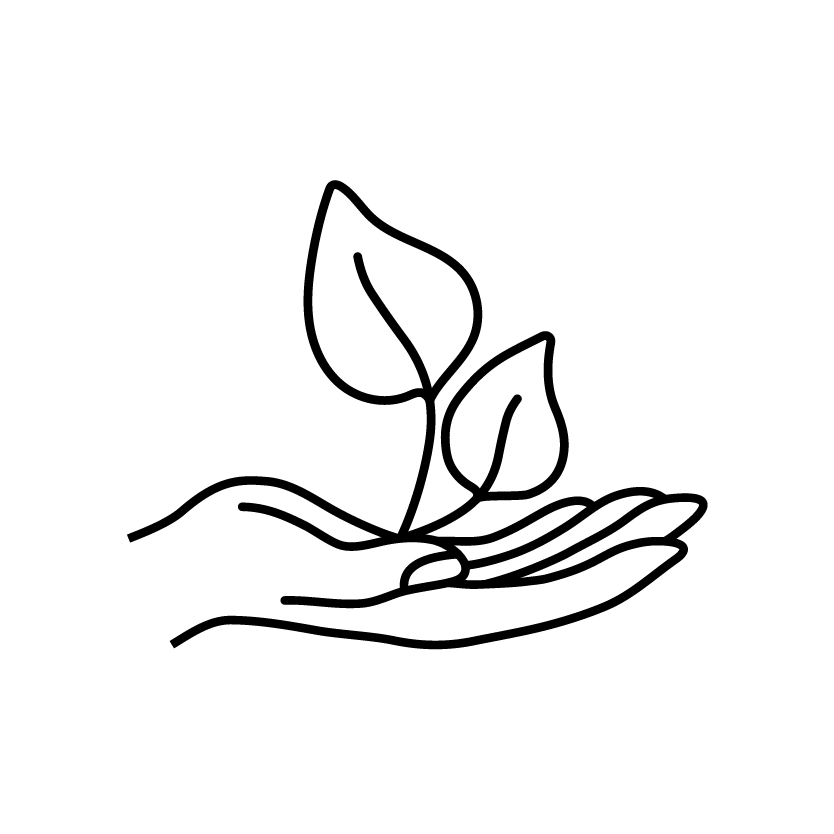 Eco Friendly
Our marketing material (thank you cards and swing tags) are made from recycled paper and our tote bags are made from linen. Also, our clothing tags are made from organic cotton and all our mailing satchels are compostable as we use Hero Packaging. We want to keep improving our sustainability practices as we grow our business.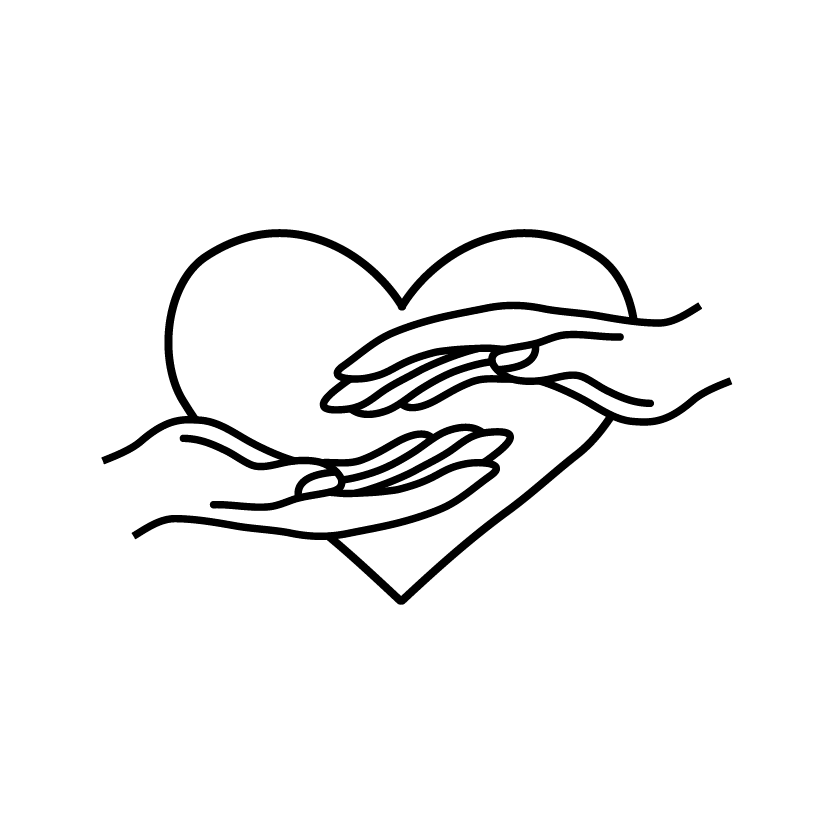 Fair
This was something really important to me so we have all our clothes made in Brisbane by a manufacturer accredited by Ethical Clothing Australia. This ensures that workers are paid living wages and work in safe conditions with the correct entitlements. We are also in the process of having the Ethical Clothing Australia accreditation for our label.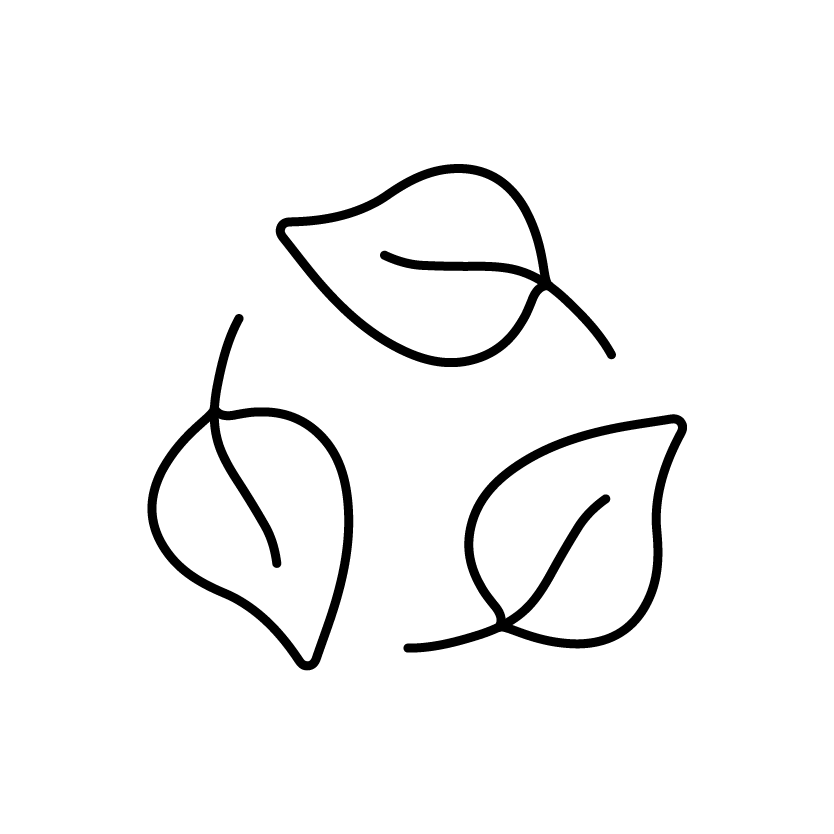 Minimal Waste
Our lovely pattern-maker ensures we use as much of our fabric as possible when she makes the patterns she ensures there is as less wastage as possible. We also only order as much fabric as we need and if anything is left over I have asked them to keep this for me to make tote bags with.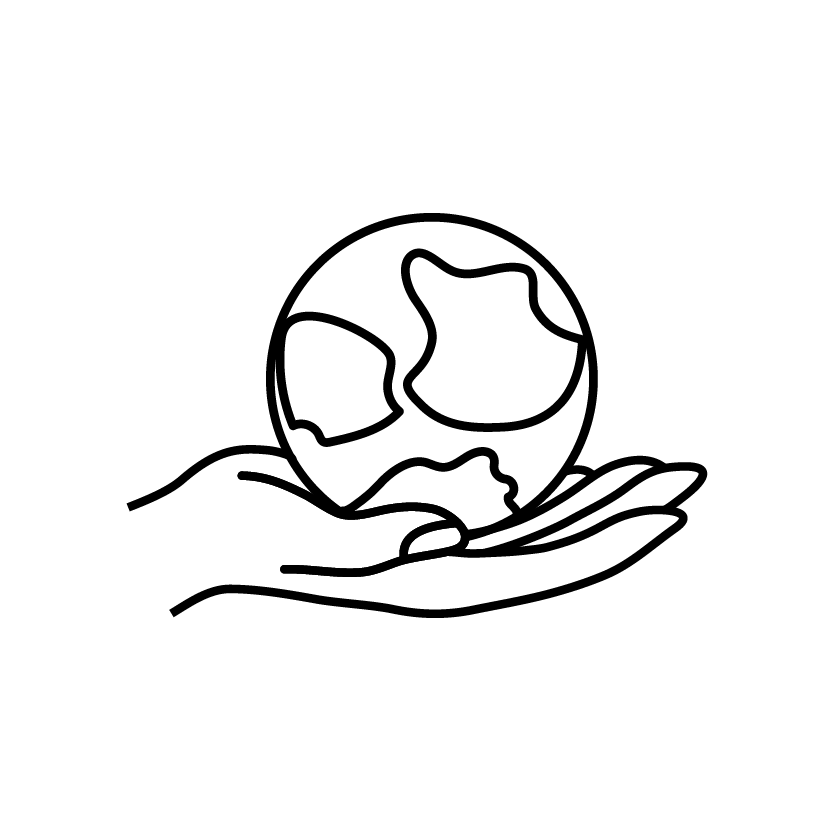 Give Back
We plan to donate 1% of our profits this coming year to WWF as it is an organisation we are very passionate about and we really admire the amazing work they do for animals and the environment. We have also partnered with One Tree Planted and have created an initiative where customers can choose to plant a tree for $1 at checkout.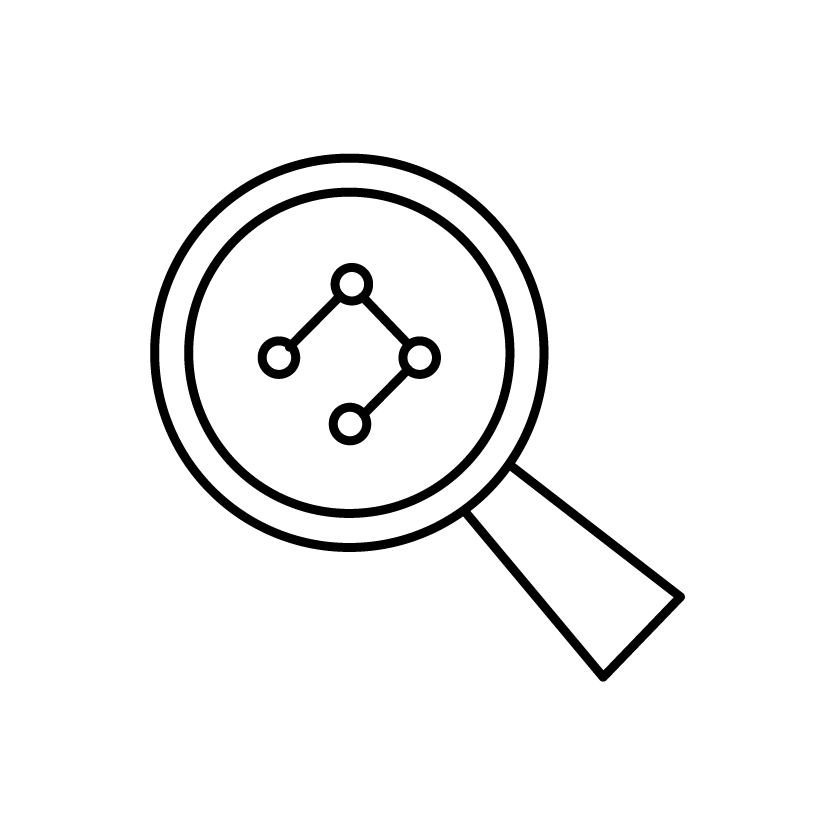 Transparent
It is something we have tried our best to do as I want to ensure all workers are paid a living wage and working in good conditions. When looking for a fabric supplier most suppliers weren't willing or able to provide too much information regarding the supply chain. However, the supplier we have used has provided us a confirmation that they regularly check the mills and have confirmed that everything is made ethically in good conditions.
Behind the Brand
"I don't think it's fair for another person to have to suffer so we can have something new to wear at our next big event. I started to ask these questions to the companies that I bought my clothes from and I was shocked at how many companies didn't respond or told me that for privacy reasons they couldn't give me any information".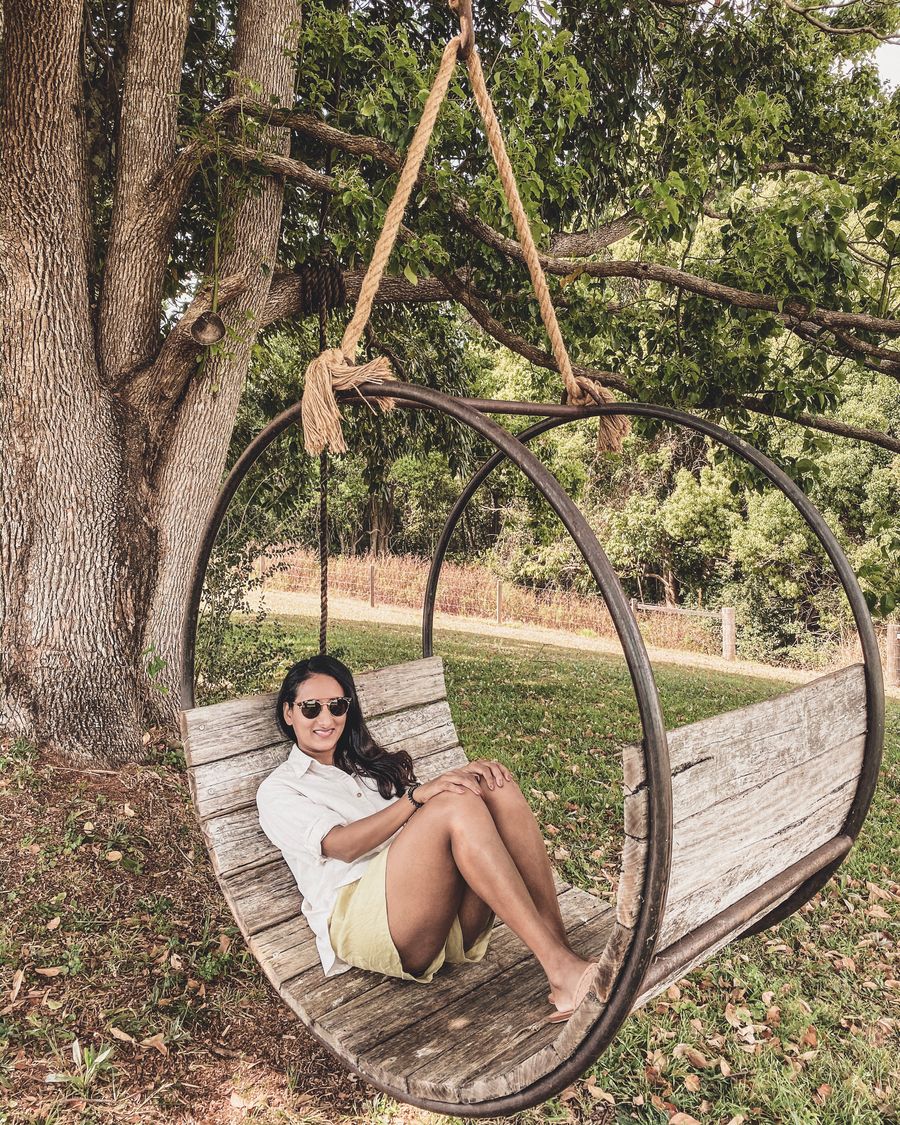 What's the biggest barrier you've found to succeeding as a socially conscious business?
I think the starting up costs can be really high to ensure your materials are sustainable and clothes are ethically made, especially if they are made in Australia. But if you start small it is definitely achievable and I would recommend having your clothes made locally so you can be a part of the whole process. I loved meeting all the people making our clothes and being able to regularly visit the factory.
Best piece of advice you have ever received?
My amazing mum who has been my role model my whole life has given me some great advice that puts things into perspective when things have got tough. When we migrated to Australia over 25 years ago, she worked so hard to start her own business (which she still owns today) and she did this all whilst raising two small kids. She never once complained and I can't imagine how hard it would have been for her. When I've been telling her about all the obstacles I've faced when starting my business she always reminds me to think about all the positive things we've achieved so far even if they are small.
My husband and I also celebrate every small win, and I think that's something all new businesses should do.
Are there any Movers & Shakers out there that you think people should know about?

A fashion innovation that I'm very interested in is the amazing work that Professor Veena Sahajwalla is doing. Professor Sahajwalla and her team are turning textile waste that normally ends up in landfill into building materials that are fire and water resistant. I think this is such an amazing idea to make use of the huge amount of textile waste that ends up in landfill every year.