Values
Certified Organic

Circularity

Give Back

Transparent
If, like us, you think a sustainable white sneaker goes with every outfit like a Tim Tams goes with a hot cuppa, then boy do we have a little treat for you.
Orba Shoes, a New Zealand-based, B-Corp certified sustainable shoe brand, is making versatile, timeless sneakers that are designed to biodegrade. Yep, that's a stylish, versatile, durable and sustainably-made zero-waste shoe that will eventually return to the earth from which it originally came.
Sustainability is in Orba's heart and sole.
All parts of the Orba shoe, from the sole to the upper, are made from natural materials, with some of these being the most renewable plant-based materials in the world.
The Orba sole is made from natural rubber, rice husk ash, coconut oil, beeswax and other natural compounds including pine resin for durability, comfort and performance; the upper is made from flax, rami and kenaf, which are three of the most renewable plant materials available; and the footbed is made from cork, coir and agave sisal for ergonomic support.
Oh, and the best part? All of Orba's shoes meet the relevant ISO (International Organisation for Standardisation) for casual footwear, so you don't have to sacrifice on style and durability when purchasing an Orba shoe.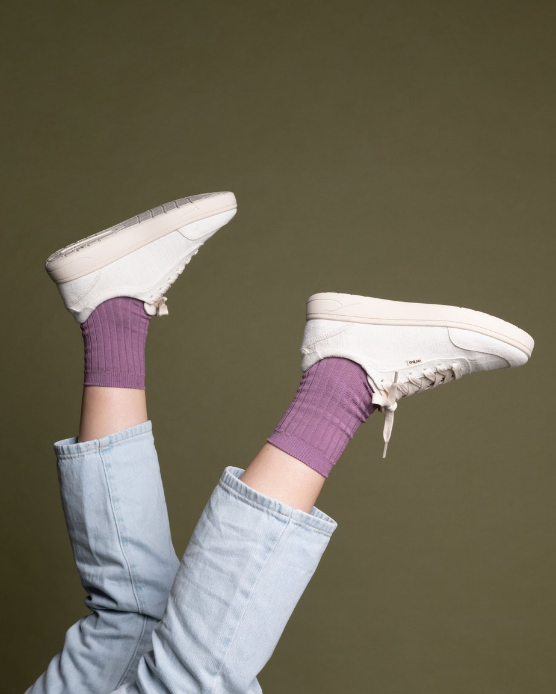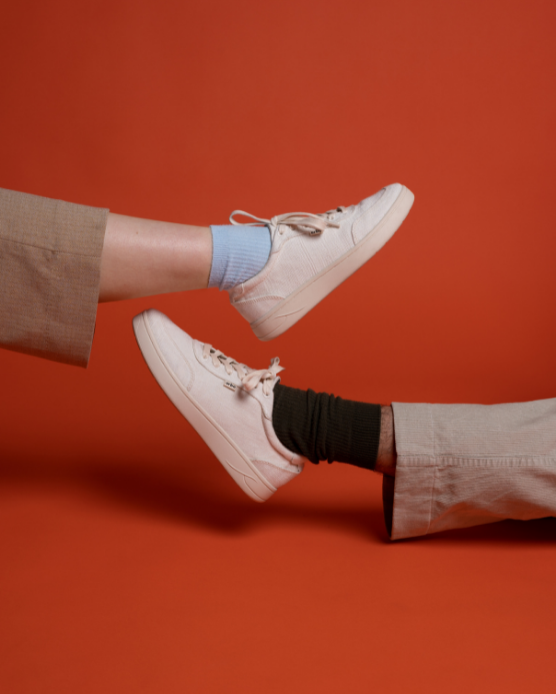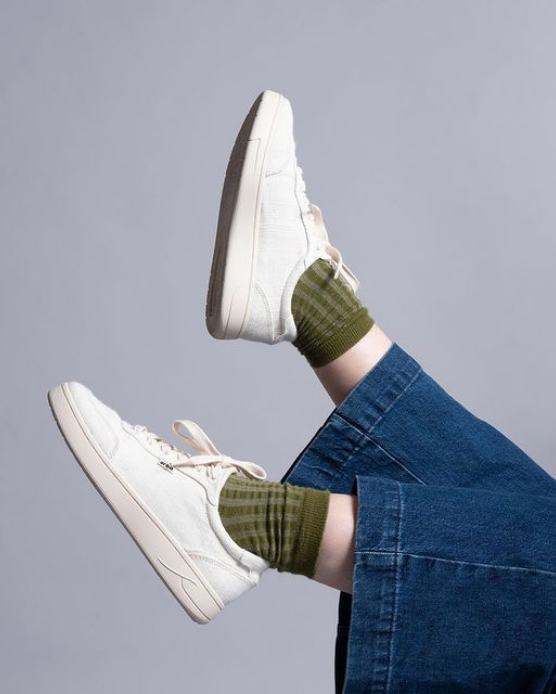 Orba Shoes hold ethical values high.
Orba Shoes are huge on transparency. The small Orba Shoes team in Indonesia frequently communicates with all suppliers – most of whom are independently eco-certified and transparent, by the way – from the weavers and dyers to the outsole manufacturer and main factory. Basically, Orba Shoes has the rundown on all of the goings-on in their supply chain.
What's more is Orba Shoes' key supplier meets the Business Social Compliance Initiative code of conduct (BSCI), and impacting workers in a positive way is one of Orba Shoes' Impact Business Models for their recent B Corp Certification award. Impressive, much?
For Orba Shoes, sharing is caring.
Orba Shoes also funds training programs designed by the International Labour Organisation to help suppliers grow as efficient and sustainable businesses. Ultimately, this training ensures that the businesses taking part provide a healthy working environment, and fair working hours and pay, as well as other benchmarks of a fundamentally fair and ethical business. 
Told you we had a little treat for you. Orba Shoes is providing us conscious consumers with ethically-crafted, biodegradable shoes made from natural, sustainable materials so we can look good and do good, too. Win, win.
Want to know where Orba Shoes sits and what they're working on in terms of these 5 values? Hover over these values to find out.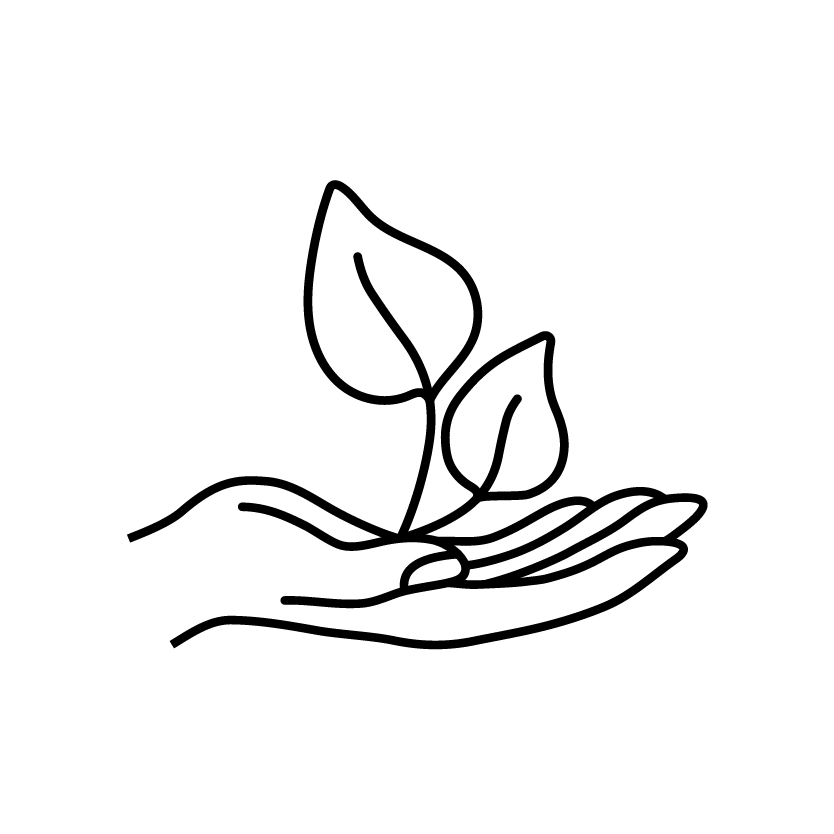 Eco Friendly
Sustainability is embedded into our business through a three-pillar approach: The overall business structure is B Corp Certified. We choose the most sustainable materials we can for our shoes such as highly regenerative flax, kenaf and ramie. We take supply chain management very seriously. Not all of our materials and inputs are third-party eco-certified, but having a 100% eco-certified shoe is a goal. We know the pathway by which to get there, it'll just take a bit of time, especially as we're still so new!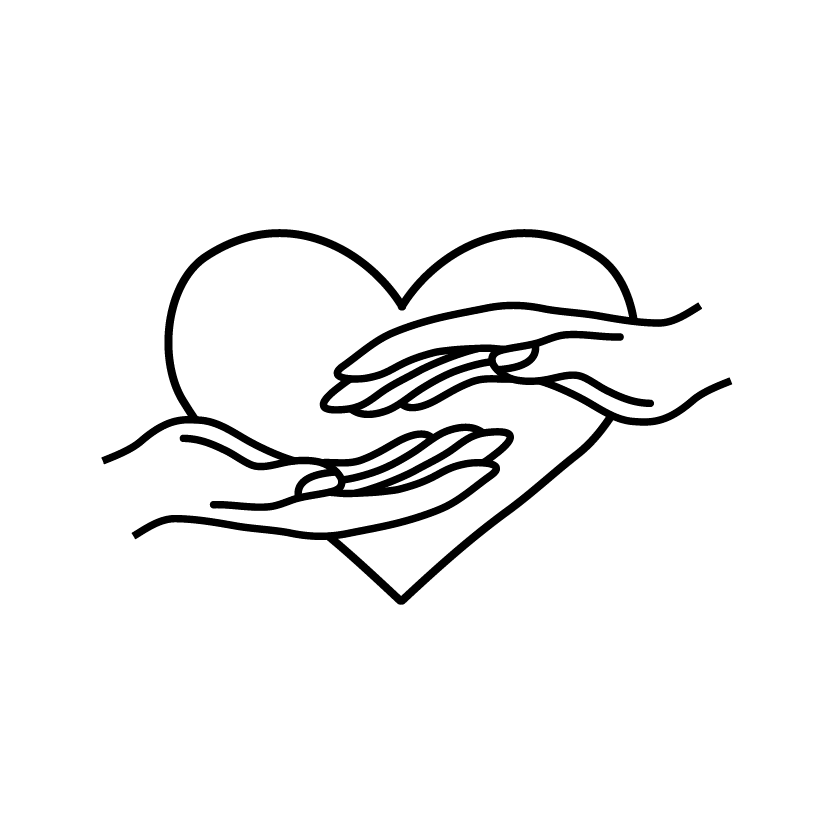 Fair
Our small team in Indonesia engage frequently with all suppliers, including the local weavers and dyers, and manufacturer of our outsoles and with our main assembly factory. In short, we know where everything comes from and we have a personal connection to the people that come together to make Orba shoes.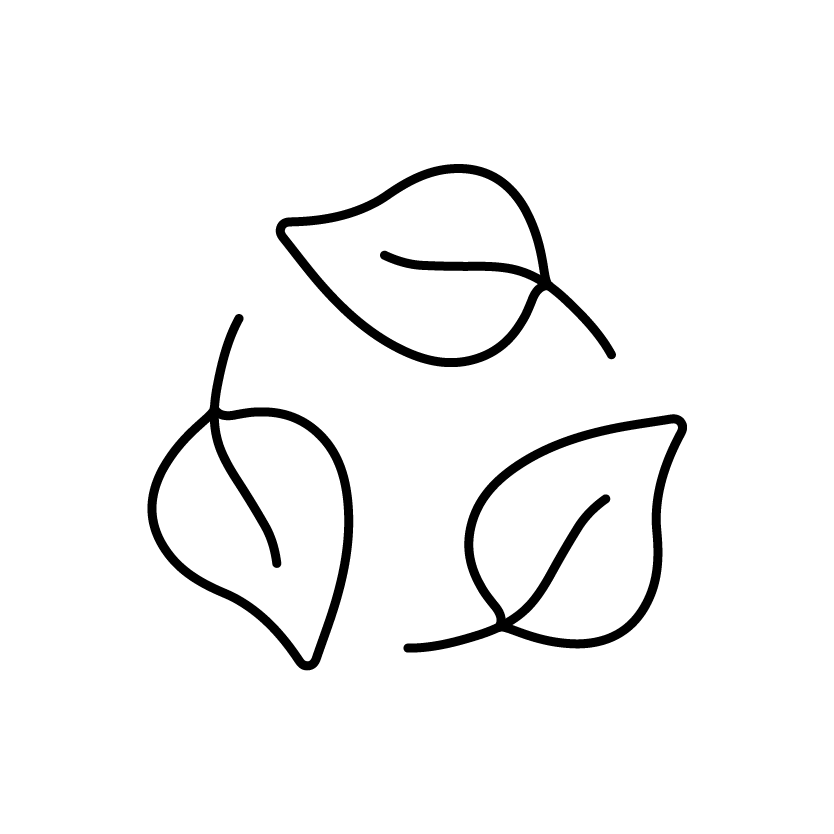 Minimal Waste
The main ingredient apart from natural rubber in our shoe sole is rice husk ash (biosilica). This is a by-product of rice farming, and it usually ends up as waste. Buying this helps farmers both economically and with waste reduction. Our shoes are made out of biodegradable materials which means they can give back to the earth in the right microbe-rich environments creating zero-waste at the end of their life.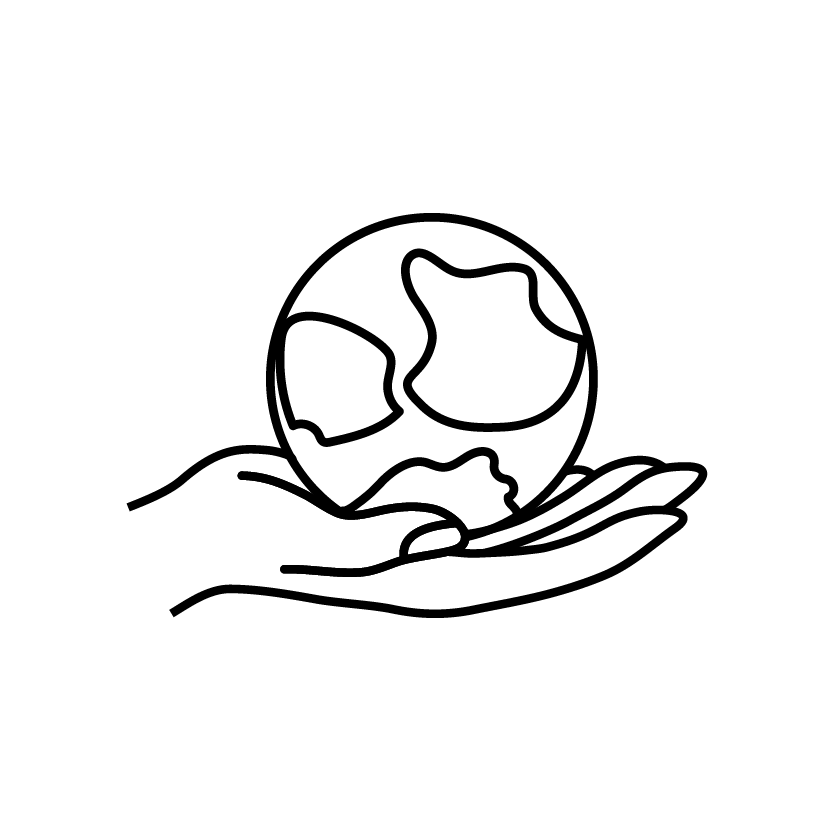 Give Back
For smaller suppliers we fund training programs that have been designed by the International Labour Organisation. The training helps suppliers grow in a more efficient and sustainable way as a step on the pathway for their future certification. This training helps ensure a healthy work environment, good working hours and fair pay as just a few of the benchmarks for good growth. For one supplier we gifted funds and made pre-production loans, and we will do so again, whenever it's appropriate.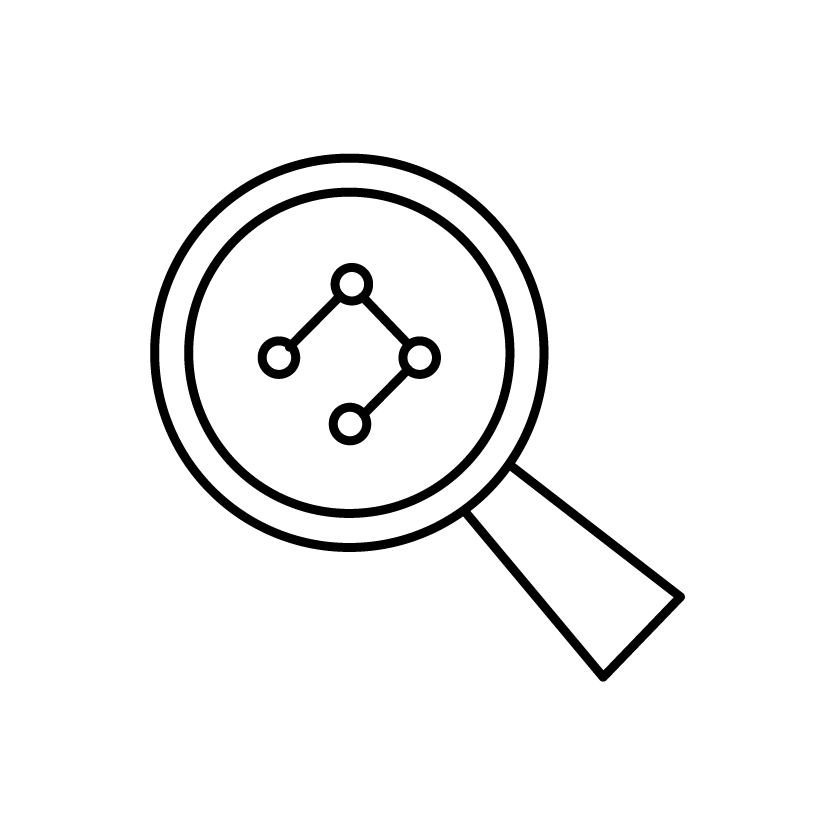 Transparent
Supply chain transparency is a HUGE part of our business ethics. In fact, positively impacting our workers in our supply chain is one of our Impact Business Models for our recent B Corps Certification award. Most of our suppliers are independently eco-certified like GOTS or Fair Trade and have been totally transparent in where all their raw materials come from and their processes.