Orchard Moon
TAKE 10% OFF WITH 'EME10'
Values
Eco Friendly

Transparent

Fair

Give Back

Vegan

Certified Organic

Gender Equality
Orchard Moon is a sustainable luxury pyjama and resort wear brand based in London, England, providing conscious consumers with vegan silk pyjamas and resort wear. Orchard Moon's offerings have graced the pages of leading fashion publications including Grazia, Harper's Bazaar, Marie Claire, Conde Nast Traveller, and Cosmopolitan to name a few, and include women's luxury pyjama sets and separates, as well as an array of beautiful sleep masks and scrunchies.
Ethical production is at the crux of Orchard Moon's processes. The garments are ethically-made in established and respected Bulgarian factories and ateliers where the employees are paid a fair wage and are not forced to work overtime.
Orchard Moon uses sustainable materials to bring their exquisite luxury pyjamas and resort wear to life, choosing to utilise cellulose-based fabrics derived from nature. Tencel and Lyocell are Orchard Moon's main materials of choice, and each is made using wood pulp from FCS (Forest Stewardship Council) managed woodlands in Europe. These materials are responsibly-sourced, and every effort is made to source them locally so as to minimise the company's own transportation footprint.
The engraved buttons featured on the Orchard Moon products are made of natural corozo – also known as vegan ivory – which is an incredibly durable, completely eco-friendly material. Rather than opt for conventional synthetic elastic, Orchard Moon uses 100% natural elastic crafted entirely from organic cotton and natural rubber, which will biodegrade over time.
With an exquisite variety of colourful and printed women's vegan silk pyjamas, as well as an obvious inherent commitment to environmentally and socially responsible production, Orchard Moon is well and truly proving that ethical and sustainable garments don't have to be boring.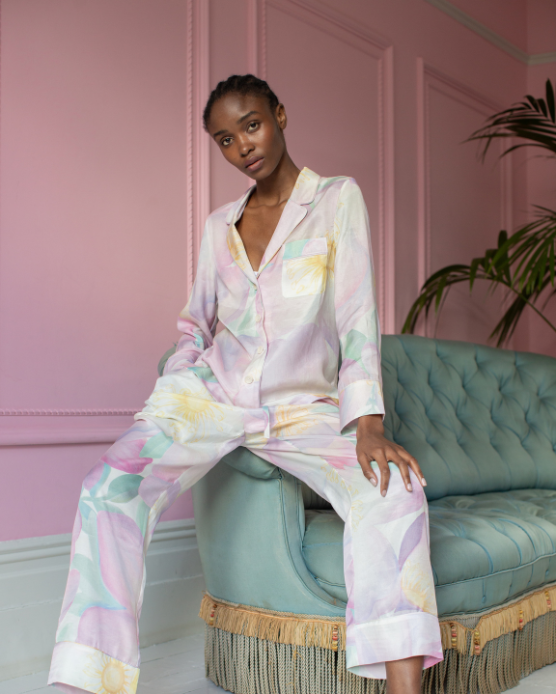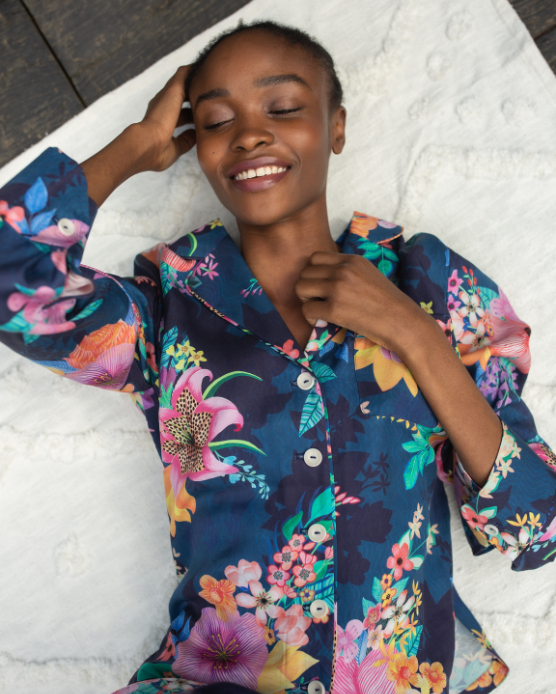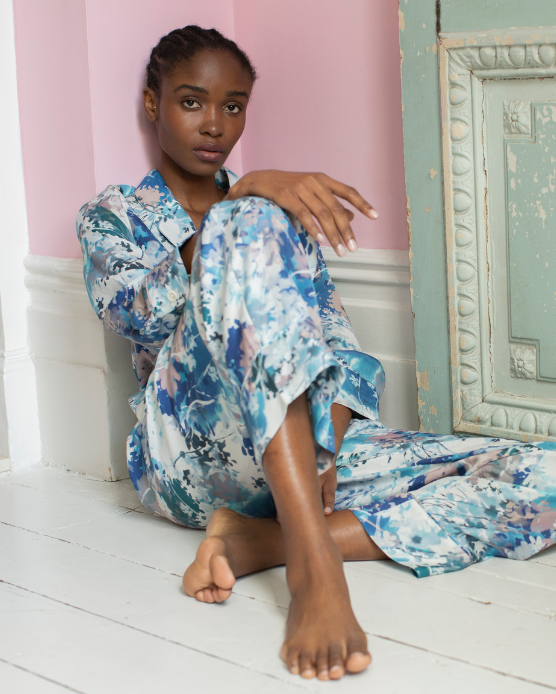 Want to know where Orchard Moon sits and what they're working on in terms of these 5 values? Hover over these values to find out.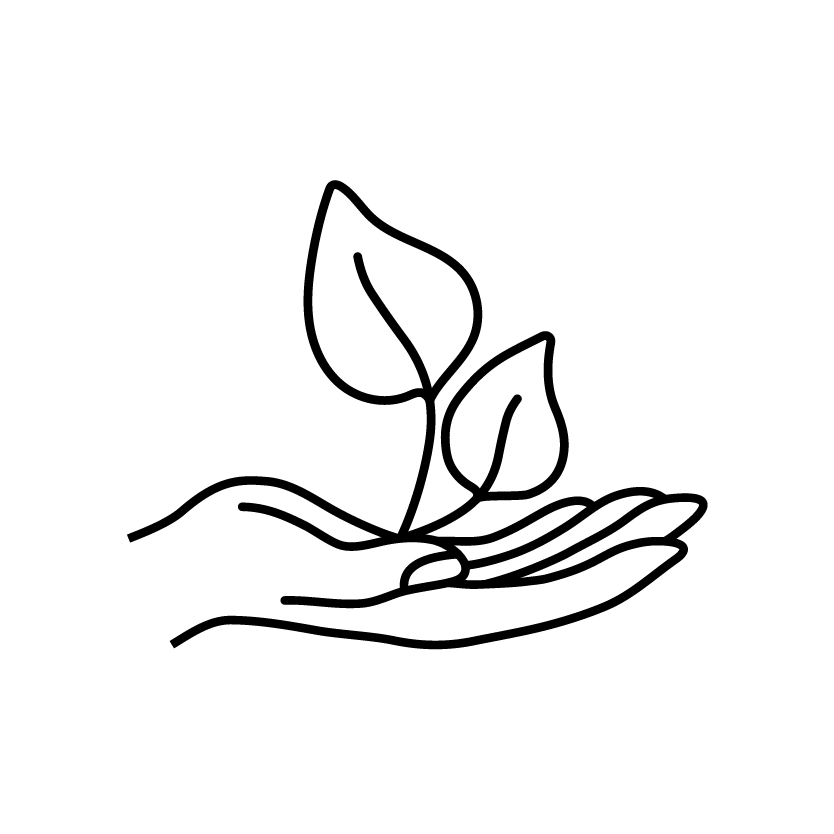 Eco Friendly
The fabrics we use are all cellulose based, derived from nature. Tencel and Lyocell filament are made using wood from FSC sustainably managed woodlands in Europe. We responsibly source all our fabrics, trims and packaging as locally as possible to minimise the impact that transportation has on the carbon footprint of our garments.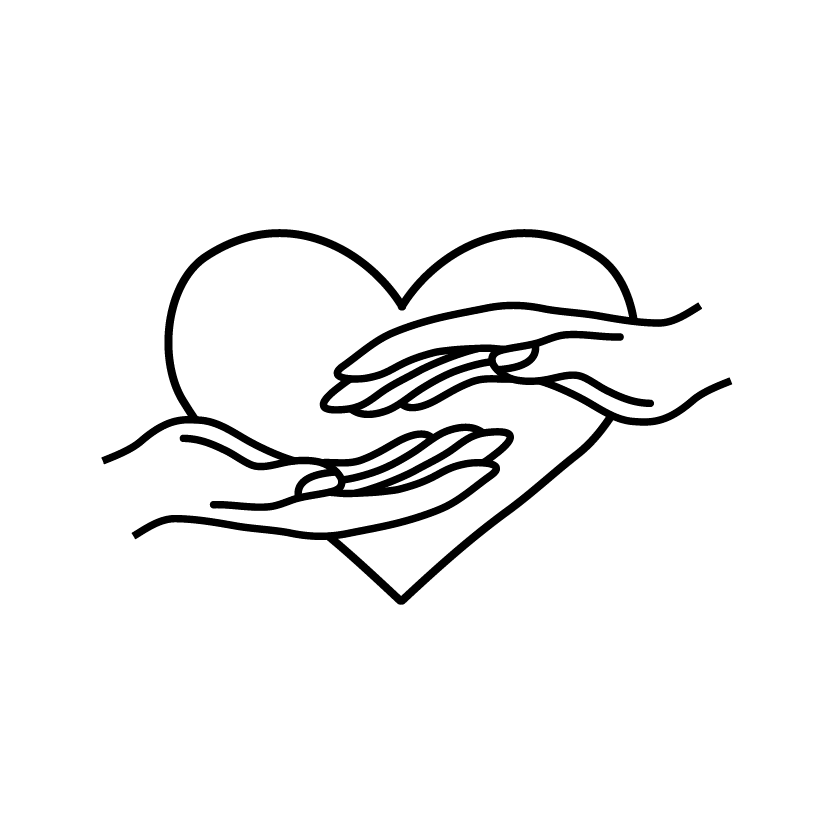 Fair
We believe that everyone should be paid a fair wage and treated with kindness and respect. We only work with suppliers whose employees are paid a fair wage and are not forced to work excessive hours or unpaid overtime. Our garments are made in well established and respected small factories and ateliers in Bulgaria which are visited several times a year.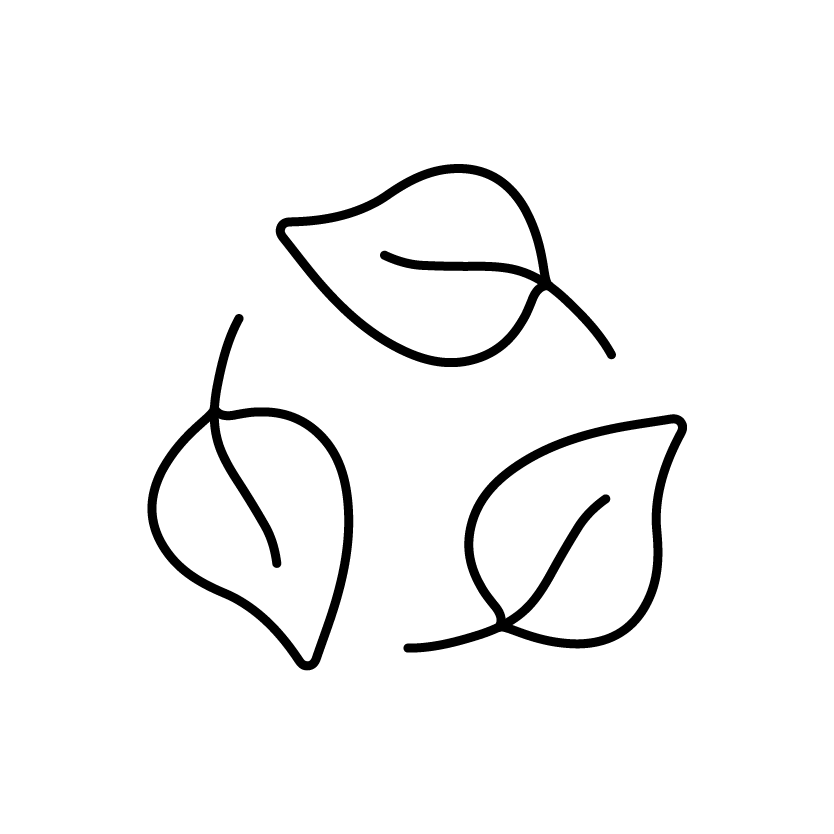 Minimal Waste
Our products are entirely cellulose based so can be easily recycled into regenerated cellulose at the end of their lifecycle. We have a minimal waste policy where lay plans are carefully designed to minimise fabric waste on the cutting table, and where possible leftover pieces of fabric are made into accessories. We have plans to partner with a cellulose recycling company to introduce a take back scheme in the future.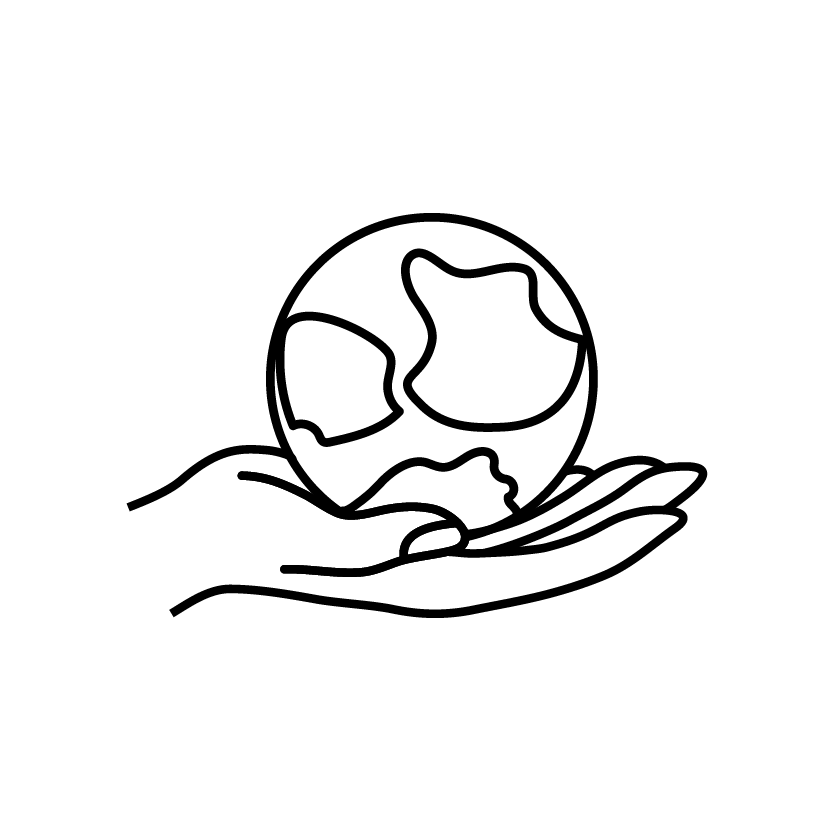 Give Back
We are a climate positive brand - we support reforestation projects worldwide by partnering with 'On A Mission'. We calculate our carbon emissions for our entire supply chain and offset it by planting trees. We also work with local charities to support victims of domestic violence and homelessness.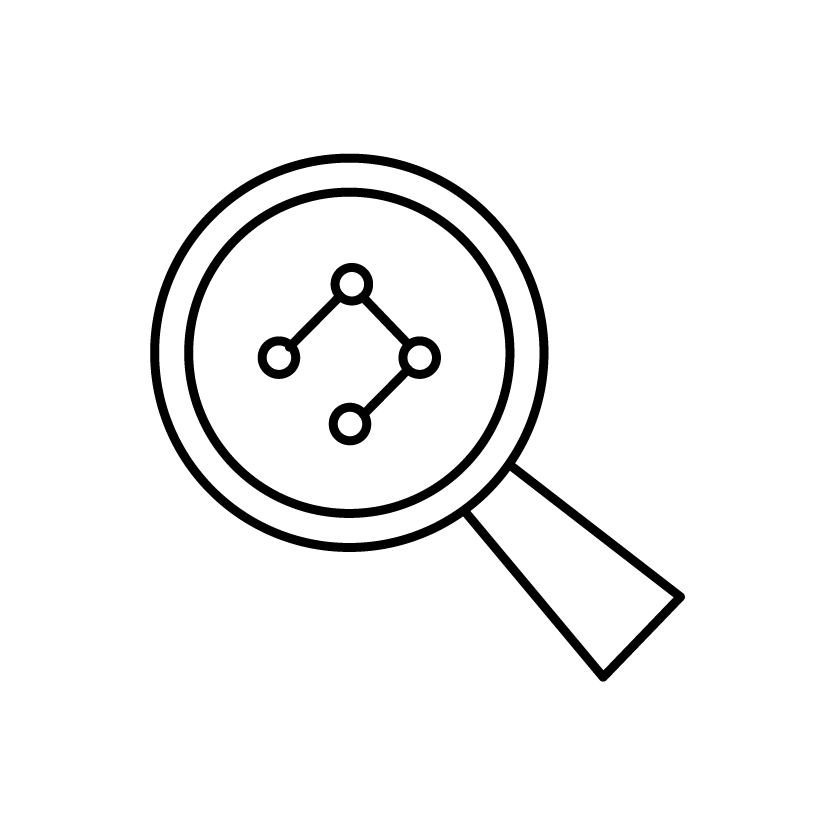 Transparent
We only work with certified suppliers throughout our supply chain and the vast majority of the source materials we use originate from within Europe. Our fabric mill is ISO 14001:2015 Environmental Management System compliant and carries FSC, OEKO-TE X 100 and Zero Waste certificates. They use 100% green energy and are committed to reducing the impact on the environment of water, energy and chemical consumption. They are currently implementing the ISO 50001:2018 Energy Management System.
Behind the Brand
"Orchard Moon was created out of a desire to show people that sustainability doesn't have to be bland. We design and create beautifully unique and colourful luxurious garments that happen to be ethical and sustainable as well".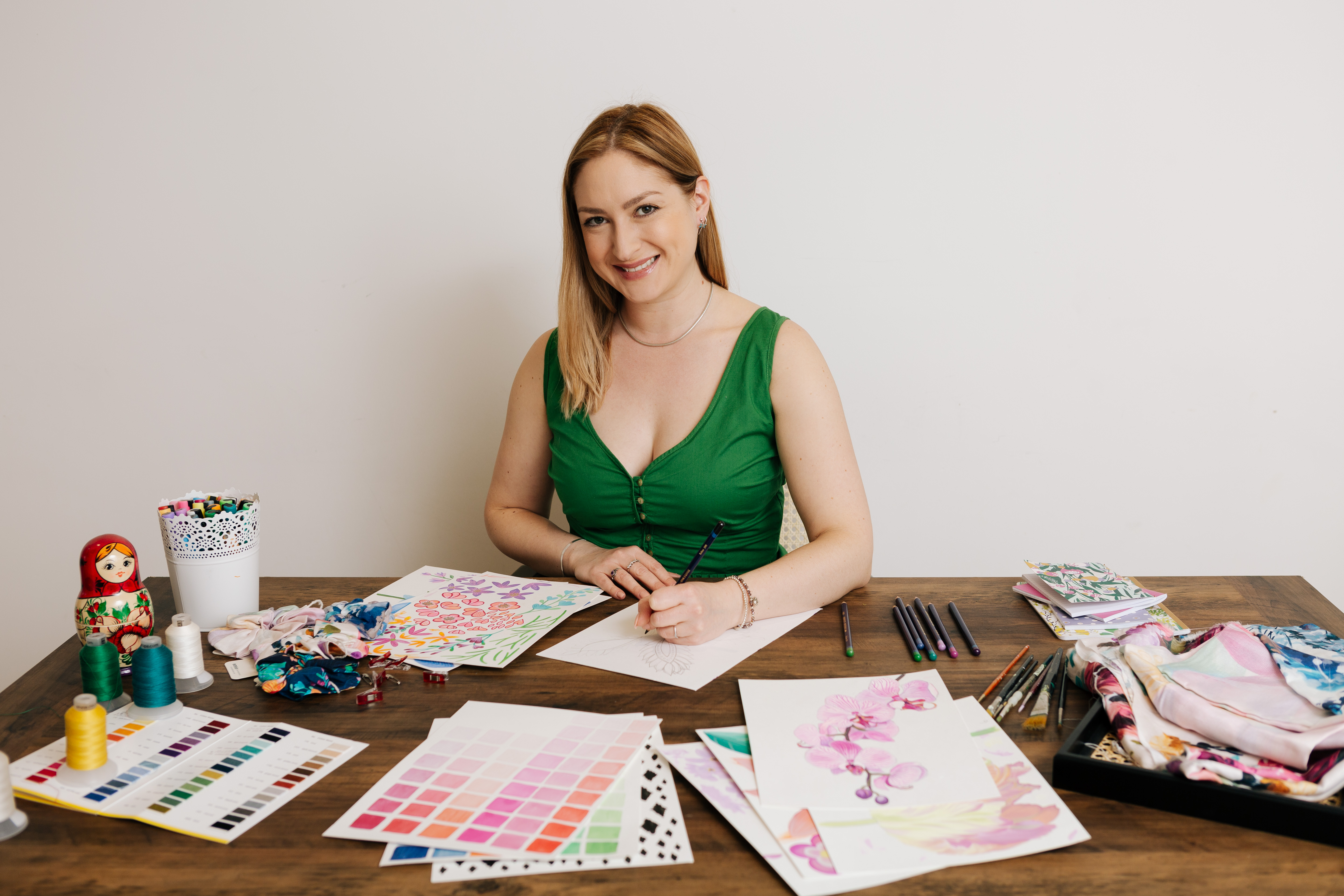 What does a better tomorrow look like to you?
A better tomorrow for me is a fashion and textile industry which uses only bio-based and recycled and regenerated fibres. A future where technology and creativity are united to create solutions to the issues of animal exploitation, waste production, deforestation and climate change. I'd like to see a circular textiles industry where all materials and components can be sustainably recycled.
I'd like to see an end to fast fashion and low-quality garments and hope that people come to appreciate the craftsmanship and expertise which has gone into creating the clothing and accessories they wear.
One book everyone should read?
The Wardrobe Crisis by Clare Press. She also has a fabulous podcast which covers everything to do with fashion and sustainability and features discussions with highly respected professionals in the industry.
What made you start your business?
I was a successful pattern designer working freelance and I wanted to combine my love of pattern design and colour with my passion for sustainability. I wanted to create a luxury brand which uses vegan cellulose-based fibres to create clothing which feels amazing, looks amazing and is good for people and the planet.
What do you wish people knew about your journey?
I studied Textiles at University and have a natural curiosity to understand the science which underlies everything. This curiosity led me to investigate the way materials are made and I uncovered the dirty truth about the fashion industry, sparking a lifelong desire to change it from the inside.
How do you cut through the noise and greenwashing / social-washing at your brand?
Sustainability and ethics form the core principles of Orchard Moon, for me, it couldn't be any other way. The whole concept is built on respect, kindness, and well-being – putting people and the planet first. I stand with my brand to uphold our principles and be accountable. I believe that our honesty and passion for ethical and sustainable production rings clear as a bell through the noise of fast fashion brands greenwashing.
What inspires your designs/products?
As an artist and print designer I find inspiration in the natural world, I love painting and drawing plants and flowers, and creating unique, colourful prints which celebrate the beauty of nature. Our garment designs are inspired by lux leisure time; we elevate pyjamas and resort wear to a new level by using the finest sustainable materials, highest-quality craftsmanship and unique exclusive prints to bring the worlds of luxury and sustainability together.
What's been your proudest moment so far at your brand?
I am so proud of all the amazing press coverage we have received. We are on the radar for many highly respected fashion journalists and are so proud to have been featured in over 30 articles in our first year, including Grazia, Harpers Bazaar, Marie Claire, Conde Nast Traveller, Cosmopolitan and more.
Best way to recharge?
Physically the best way to recharge is to close your eyes. If you have a hectic schedule like me, where your home, work and leisure time is all blended together, my bedroom is my sanctuary.
Creatively the best way to recharge is to get out and about, spending time in nature; walking in the forest, and visiting the parks to smell the grass and admire the flowers. I also love to be around people, to visit shops in real life, see what else is out there and observe how people wear their clothes.
What value do you value the most in yourself?
I have a very strong moral compass, so I am very sensitive to issues like social justice and the environment. I don't understand how people can hurt other people, or animals or exploit the earth for resources and be ok with it. It gives me honesty and integrity and is the driving force behind my desire to make a positive impact.
What is your most treasured item? Why?
One of my most treasured items is a baseball cap which was given to me when the sailboat I was working on in my early twenties took part and won the 2007 St Barth's bucket race. I was so proud to be a member of the winning team, and it brings back vivid memories of that most amazing time in my life when I was working aboard Super Yachts. It's navy blue and embroidered with a logo of a pineapple in a bucket and I still wear it every summer.
What's your suggested first step for someone wanting to shop more ethically?
The first step is to ask yourself questions when you shop, such as where is this made? and what is it made from? Check the care label of the garment as this information is a legal requirement. If you are shopping online and the store isn't up front about where it is made or what it is made from, they are probably hiding something.
Sustainably made materials cost more to make, and paying people a fair wage adds to the cost of production as well, so sustainable clothes can never be cheap. If something seems too good to be true, it is.
What's your pet peeve about ethical fashion?
My pet peeve about ethical fashion is that it is so plain! Orchard Moon was created out of a desire to show people that sustainability doesn't have to be bland. We design and create beautifully unique and colourful garments which also happen to be ethical and sustainable as well.
Sustainability and ethical fashion is a complex and confronting beast, what gives you hope?
I have hope because every year I see new technologies and new sustainable yarns in development and becoming commercially available. As humans we have evolved so far and technology and engineering are what sets us apart. Our ingenuity will lead us out of this crisis, but we also need more education for the end user so they understand that it's their actions which will ultimately control the pace of change.