Pala Eyewear
Made In
Upper East Ghana | China
Values
Transparent

Fair

Give Back

Vegan

Gender Equality

Circularity
"A pair of spectacles is recognised as the number one most effective tool to fight poverty; it empowers the wearer by enabling them to read, learn and work. Simple, yet so very so effective. It was therefore a natural decision to create an eyewear brand that provided the vehicle for delivering that change." – John Pritchard, founder of Pala Eyewear.
Pala Eyewear is a sustainable eyewear company using eco-friendly and ethically-made sunglasses as a vehicle for incredibly impactful business. Pala Eyewear is generating positive change, empowerment and opportunity through funding eyecare projects in Africa, and is creating timeless stylish and sustainable spectacles while they're at it.
Ethics and Sustainability
As a certified B Corp, Pala Eyewear leaves no stone unturned when it comes to ensuring their processes are ethical and sustainable. Certified B Corporations meet "high standards of verified performance, accountability, and transparency" across their business, including in supply chain management, employee benefits and charitable giving.
The durable and timeless sunglass frames are made from plant-based biodegradable acetate, the soft bags are made from 70% recycled PET, and Pala Eyewear works with Frame Makers, Bio-acetate and Metal Makers Suppliers in Italy, and Bag Makers in South Korea. As for the glasses themselves, they're all made in a Chinese factory that undergoes an annual SMETA (Sedex Members Ethical Trade Audit) to ensure an adherence to ethical trading and corporate social responsibility.
Pala Eyewear even has sustainable packaging that is completely plastic-free, with boxes that are FSC certified, and swing tags and postcards that are made from unlaminated recycled card stock and printed with vegan inks. Oh, and if you're UK-based, you're in luck: Pala Eyewear partners with TerraCycle to provide a recycling service to all UK customers, wherein any old sunglass frames are upcycled into new products.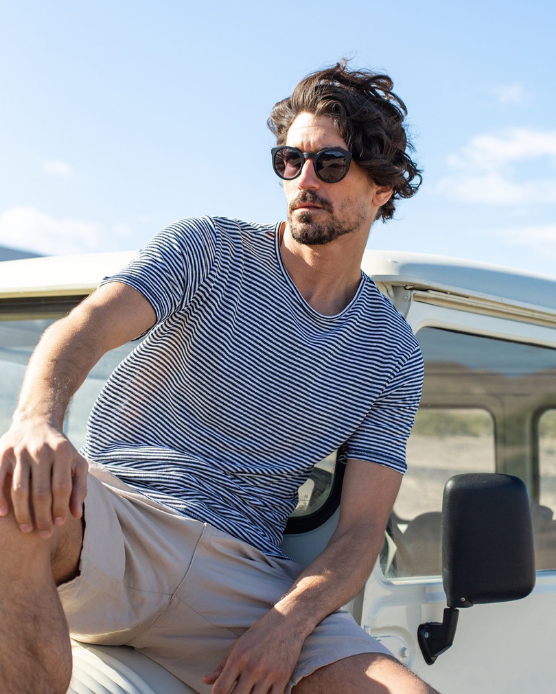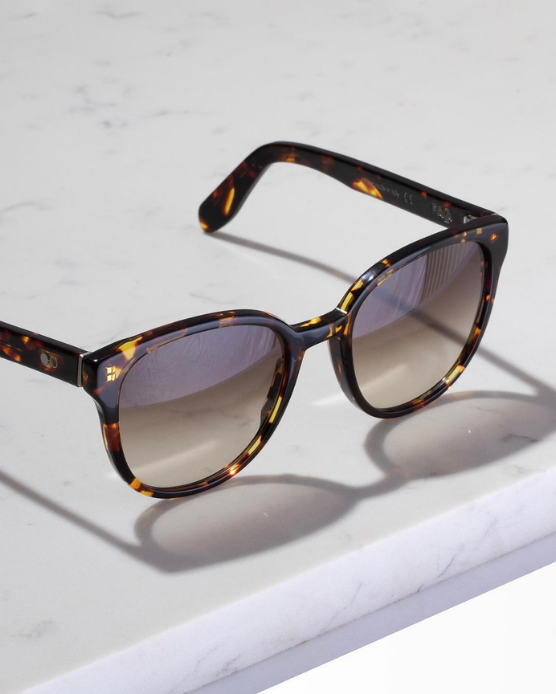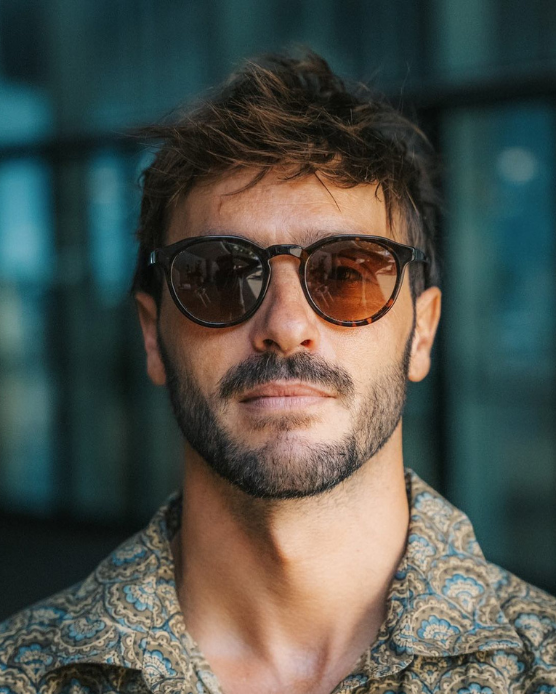 Mission and Impact
Eyewear is a form of self-expression, though it can also be used as an invaluable economic tool to help empower and change. With every pair of sustainable sunnies sold, Pala Eyewear gives back through eye care programs throughout Africa. 
One of the most effective health interventions to reduce poverty is through resorting sight, which can enable reading, learning and better access to education, and can ultimately pave the way towards a more prosperous future. With eye care inaccessible to 640 million people worldwide, and considering that 80% of all vision problems are avoidable or curable, this is an incredible gift that Pala Eyewear is giving.
The grants that Pala Eyewear gives are very much vision-focused, and include building new Vision Centres and supporting outreach programmes—all sustainable, long-term solutions that facilitate eye care, eye-tests and the provision of spectacles. Through funding these projects Pala Eyewear is able to calculate a 'cost per patient helped', and it is this cost that you—yep, you—provide through purchasing their eyewear.
The Pala Eyewear case is also turning waste into a resource, and is another shining example of the innovation being shown by this epic eyewear brand. The sunglass cases are weaved in Bolgatanga, a region of Upper East Ghana, and though cases are traditionally weaved with grass, this region now repurposes recycled plastic instead. Pala Eyewear also pays these talented weavers more than 2.5x the minimum wage, which ultimately empowers them to pull themselves and their families out of poverty.
As Pala eyewear grows, more and more people are being taught to weave, which then provides them with a new skill, as well as a new source of income. By using recycled plastic (a resource that is already in excess) rather than the traditional straw (a resource that is limited by seasonality), Pala is able to provide a more steady and regular income for their weavers all-year round.
Pala Eyewear is an incredible company generating immense social and environmental change through impactful and purposeful business. Don't just make a fashion statement with your eyewear, make a social statement as well. 
Want to know where Pala Eyewear sits and what they're working on in terms of these 5 values? Hover over these values to find out.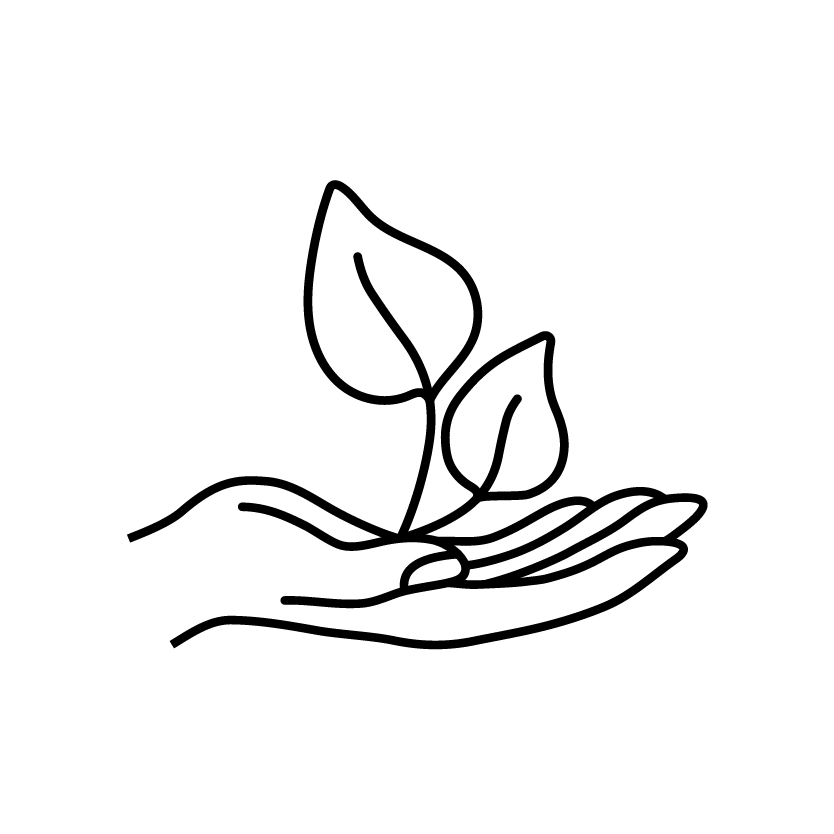 Eco Friendly
Our boxes are FSC MIX certified, from responsible sources. All our print materials come from recycled paper stock. For all single orders that we send out we use 100% recycled mailer envelopes.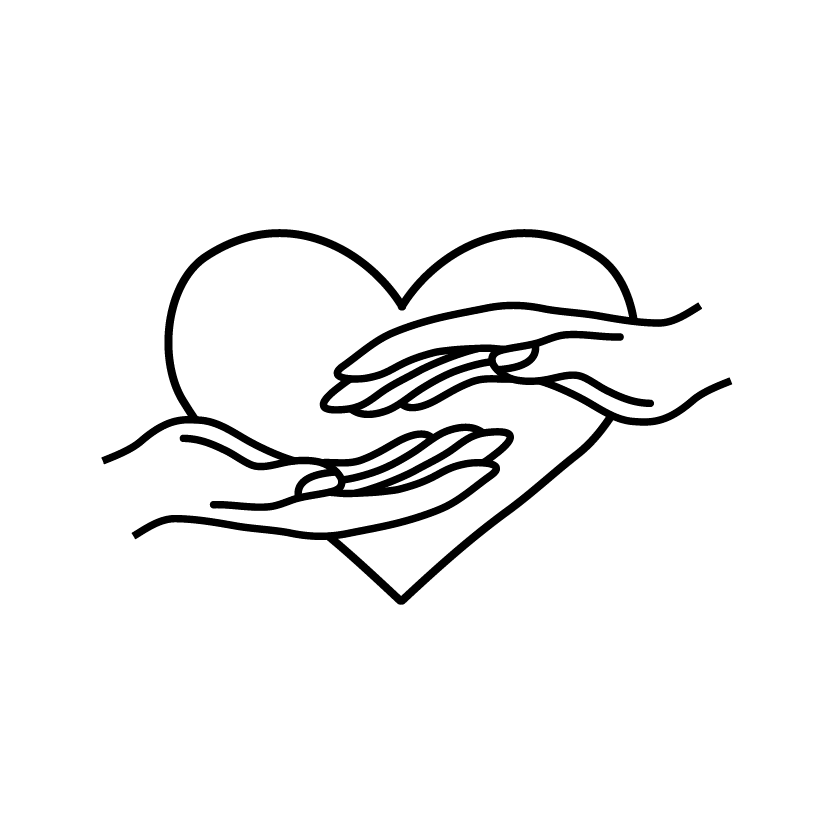 Fair
The factory we work with to produce our sunglasses undergoes a regular third party ethical trade audit (SMETA) encompassing all aspects of responsible business practice to ensure adherence to ethical trading and corporate social responsibility.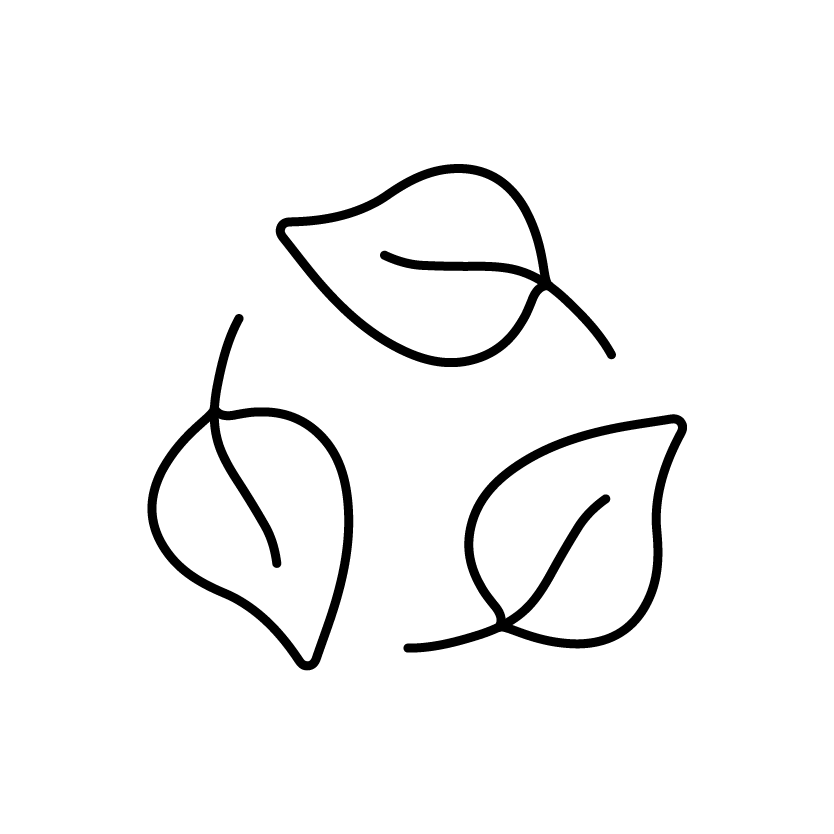 Minimal Waste
Any discarded waste from the weaving process is collected and put back into the system to be recycled. The production factory in China holds environmental certification ISO 14001 valid to Feb 2021 and publicly available environmental policy. They also have a risk assessment and monitoring report.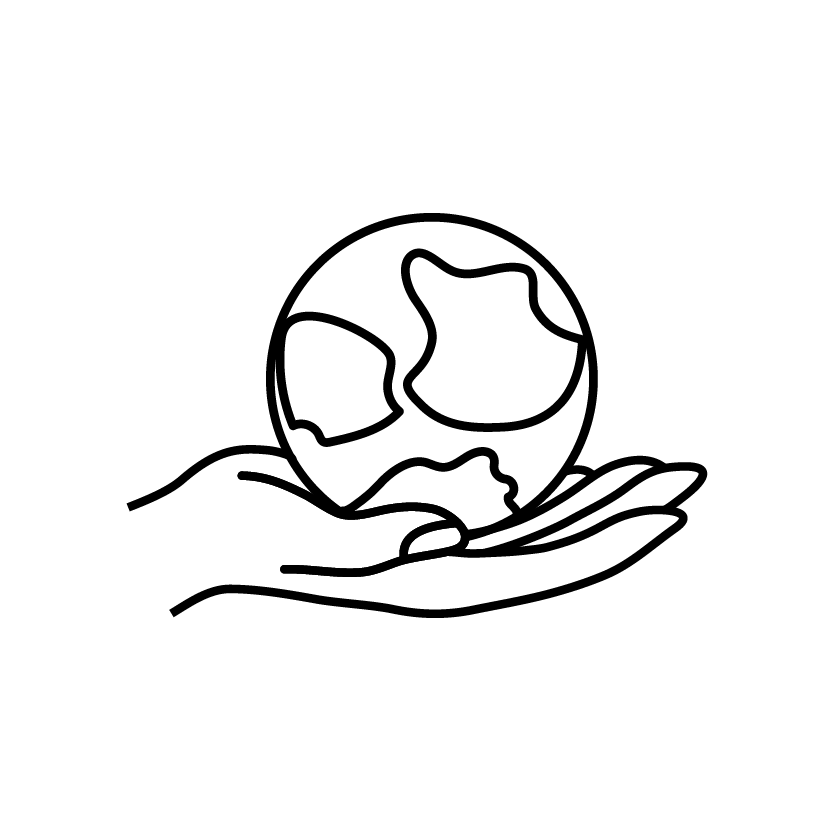 Give Back
Giving back is at the core of what we do. We help to tackle a global problem by providing grants directly to eye-care projects in Africa; 640 million people are unable to access the eye-care they need and a pair of spectacles is an invaluable economic tool providing empowerment for the wearer.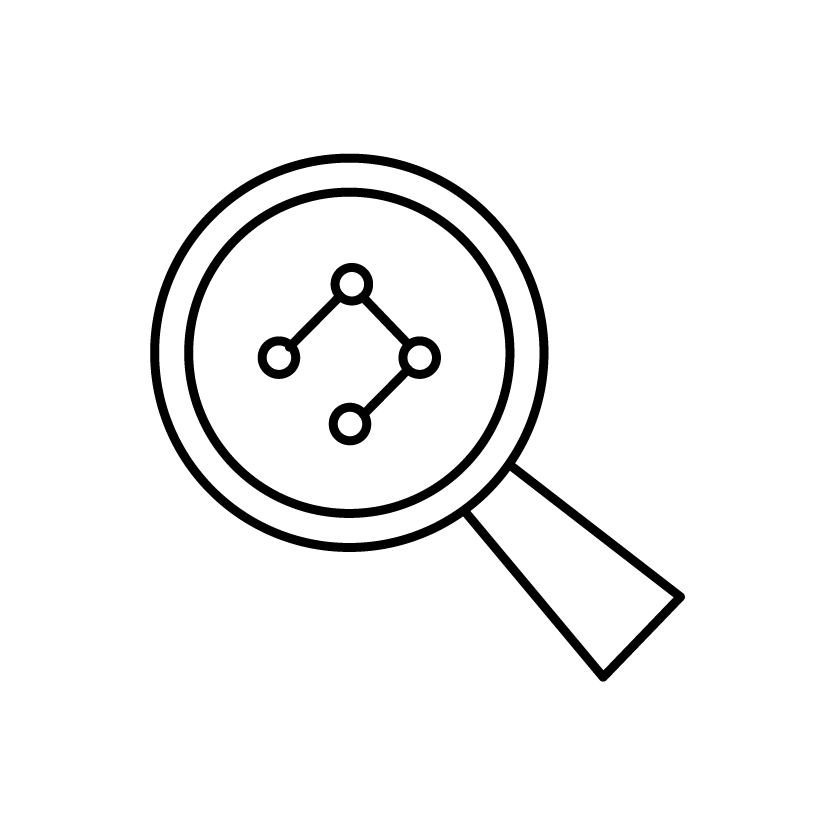 Transparent
We have visited the factory where we source our plastic waste and visited the weavers that make them. We have visibility on the direct suppliers into the frame factory we work with. However, as suggested, this is a complicated process.
Behind the Brand
"A pair of spectacles is recognised as the number one most effective tool to fight poverty; it empowers the wearer by enabling them to read, learn and work. Simple, yet so very so effective. It was therefore a natural decision to create an eyewear brand that provided the vehicle for delivering that change".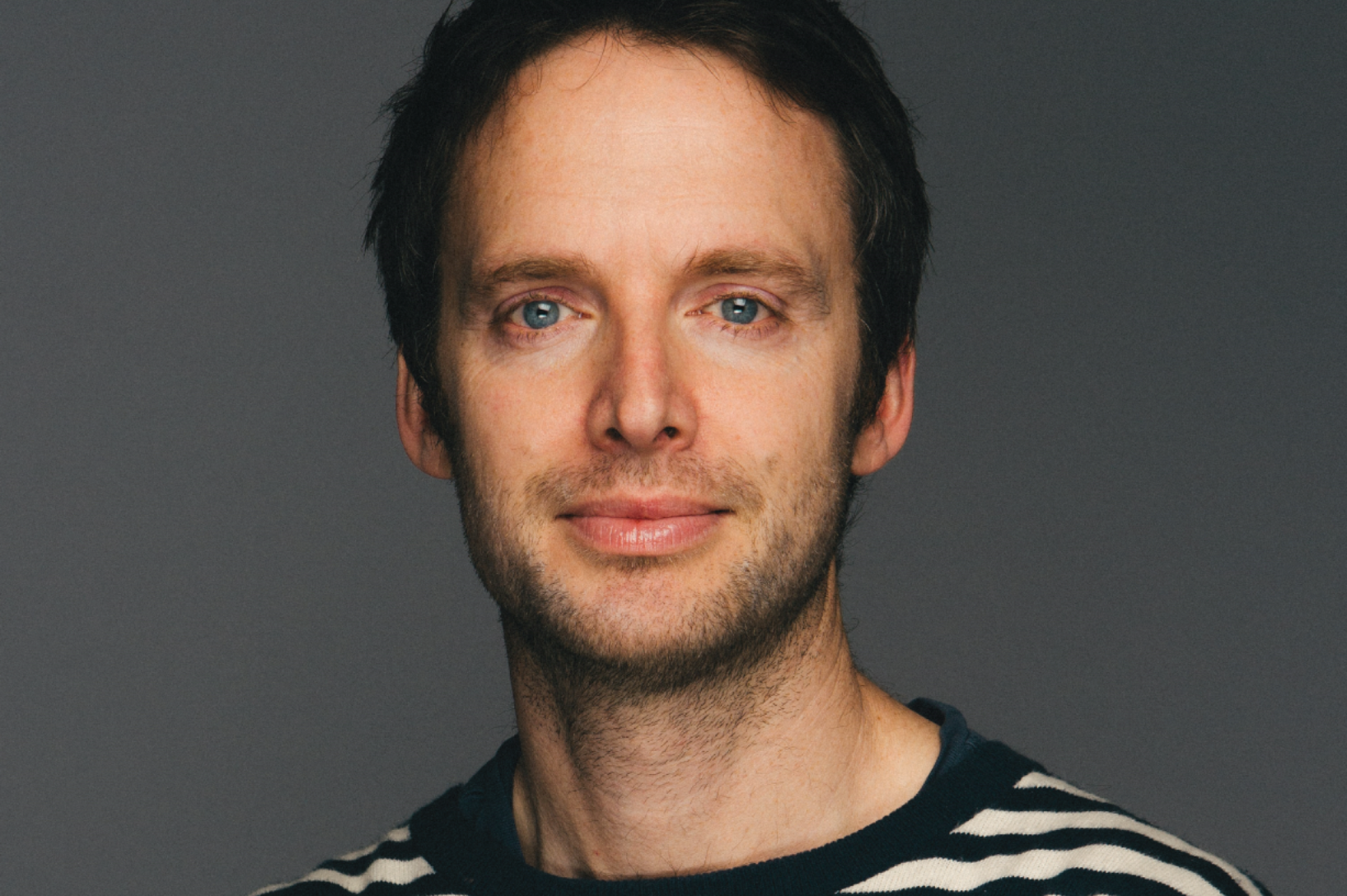 What does a better tomorrow look like to you?
A better tomorrow would be a world where there is a collective attitude of respect for the planet. If that can be achieved, it will have meant a considerable switch in behaviour change and habits, giving us hope that we can pass on our stewardship to the generations beyond with it in a far healthier state than is present.
One book and documentary everyone should read/watch? Why?

Book: The Green Grocer, by Richard Walker of Iceland Foods.
Documentary: 2040 – Gives you hope.
What made you start Pala?

10% of the world's population are unable to access eyecare and Africa has 73% more blind and visually impaired people than any other region. Pala was set up to provide a solution to a problem by funding eyecare in Africa.
How do you cut through the noise and greenwashing / social-washing at Pala?
You simply must be authentic – an open book. Talk about the things you're doing well and the things you aren't doing so well and looking to improve. People will respect the transparency and support your journey to improve.
What has been your proudest moment so far at Pala?
Refurbishment and equipping of a vision centre in Chinsali, Zambia in 2017, a country which at the time had only 15 qualified optometrists for the country. That centre has now seen more than 11,000 patients walk through it's doors.
What would people find surprising about your story?

Pala started with identifying a cause and then retrofitting a product to leverage that cause. Eyewear felt the natural product, and so we had to start very much from scratch!
Best way to recharge?

I jump on my paddleboard and point out to the deep ocean. I love the stillness and almost meditative experience of simply sitting on my board with just the rolling swell and a few chattering seagulls for company.
Favourite saying / quote you remind yourself of?

A very common one, so apologies for being boring, but 'Be the change you wish to see in the world'. If we all made small positive changes, the collective impact could be massive.
Where do you envision Pala in the future?

If you look at the 17 Global Sustainable Development Goals set by the United Nations, you can broadly summarise that their aim is to end poverty, protect the planet and ensure that all people enjoy peace and prosperity. Pala's priorities are aligned with these goals and I want us to continue to challenge ourselves to do more in this space.
Our focus (pardon the pun) is on sunglasses for now, but we will be launching a capsule range of optical frames in the UK next year. It feels a natural step for the business to take and we're looking forward to this new challenge.
What or who inspires you to do what you do on a daily basis?

I am inspired by all those independent brands out there that have set out with that same purpose of creating change for good in the world. It's not easy starting up a fashion business and I still think there is a way to go before we see consumers in their volumes, gravitate towards sustainable products. So, I give huge kudos to those 'Ethical Entrepreneurs' who are driven by their passion, who are innovating and challenging the norms. It takes a lot of hard work and sacrifice.
What's your favourite brand on EME and why?
Outland Denim. I have known this brand for some time and I just love the way that James and his team have built the brand and the ethics on which it stands.
What's your suggested first step for someone wanting to shop more ethically?
Yes, it is often more expensive to shop ethically, for good reason. However, if you apply the 'buy better, buy less' mantra too, then you should find the financial commitment less of a challenge over time.
What's your pet peeve about ethical fashion?
That there is so much greenwashing going around right now that it is diluting the stories of the inspiring small Indie brands, such as on EME who have been doing it right from the start.
Want to support small brands in creating a better world?
Shop Pala.