Selfe Studios
TAKE 10% OFF YOUR FIRST ORDER WITH THE CODE 'EME10'
Location
Sydney, Australia
Made In
Sydney, Australia
Values
Circularity

Fair

Gender Equality

Made Locally

Transparent
"Mindful essentials for the modern day woman."
Sound like you? We thought it might.
Selfe Studios is a newly established Australian-based ethical fashion company placing an emphasis on slow and mindful production, and producing mindful essentials and ready-to-wear luxury lifestyle garments for the modern day woman.
Sydney-based designer Alanna Camilleri founded Selfe Studios in order "to respond to a need to slow down the fashion cycle." Aware of both the negative environmental and social impacts the fast fashion industry has, Alanna is using Selfe Studios to provide conscious consumers with fashion that is just, fair and will last them for years to come.
Ethically designed and manufactured in Sydney, the garments are made in collaboration with local industry at every stage of the process. Each "well-made" design is timeless, and features both a sculptured fit and beautiful artistry. What's more is in order to adhere to a slow mode of production, Selfe Studios releases fewer volumes throughout the year, and ensures every single garment will carry the wearer through the years, the trends and the seasons.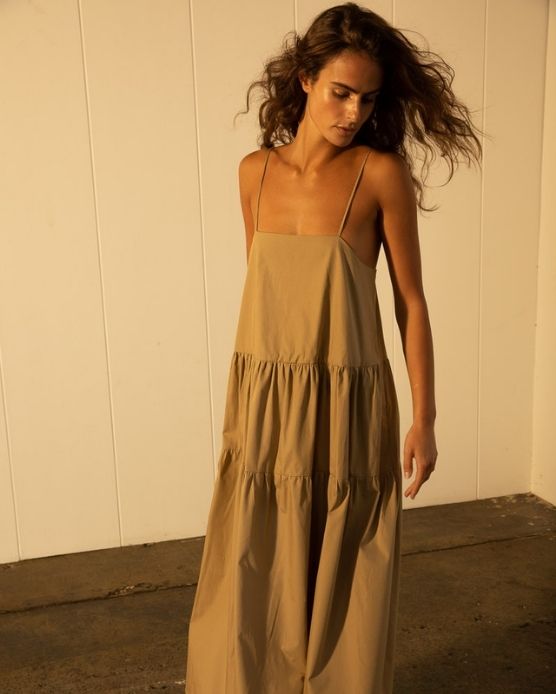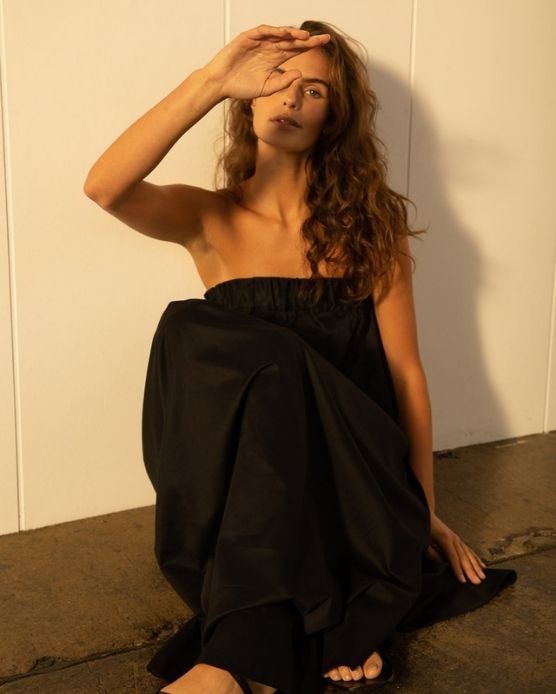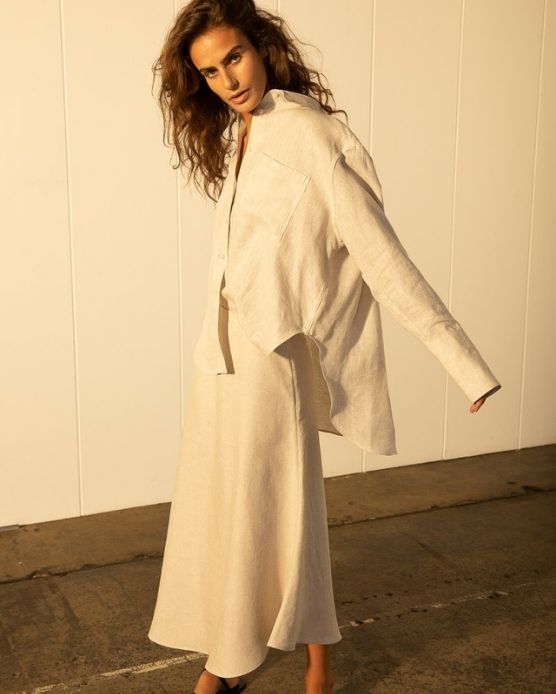 "The beauty, the time and the conscious decisions that go into making a garment is phenomenal. Some people don't appreciate a garment for what it is. I see a beautifully crafted, crisp white shirt hanging in a store and I get excited. I love the feeling of a luxurious crisp white cotton shirt that's got a smooth hand feel. When you see a beautifully finished seam or even fine topstitching – I really appreciate that. For me, it always comes down to fabric and the finer details. And as you can see these values are core at Selfe Studios." – Alanna
The materials utilised to bring the Selfe Studios collections to life are sustainably-sourced and thoughtfully used. All garments are crafted from 100% materials sourced directly from established European mills; all trims and fastenings are either made from recycled materials or sourced from Japanese suppliers; and each and every label is made from natural cotton fibers, and the swing tags are printed on recycled card stock.
As for their carefully-sourced, minimal impact packaging, Selfe Studios uses acid-free tissue paper, sticks printed using organic, soy-based inks, and recycled card stock stationery. Selfe Studios is a company committed to minimising their waste in every way possible, and this includes their packaging. Yeah, they've thought of everything. 
Selfe Studios prides itself on its local craftsmanship, its conscious designs and its use of sustainable materials, and was founded in order to provide consumers with a slower, more considered approach to fashion consumption. If you've been searching for a mindful, conscious Australian ethical fashion company to support, go and explore the exquisite Selfe Studios women's fashion range.
Want to know where Selfe Studios sits and what they're working on in terms of these 5 values? Hover over these values to find out.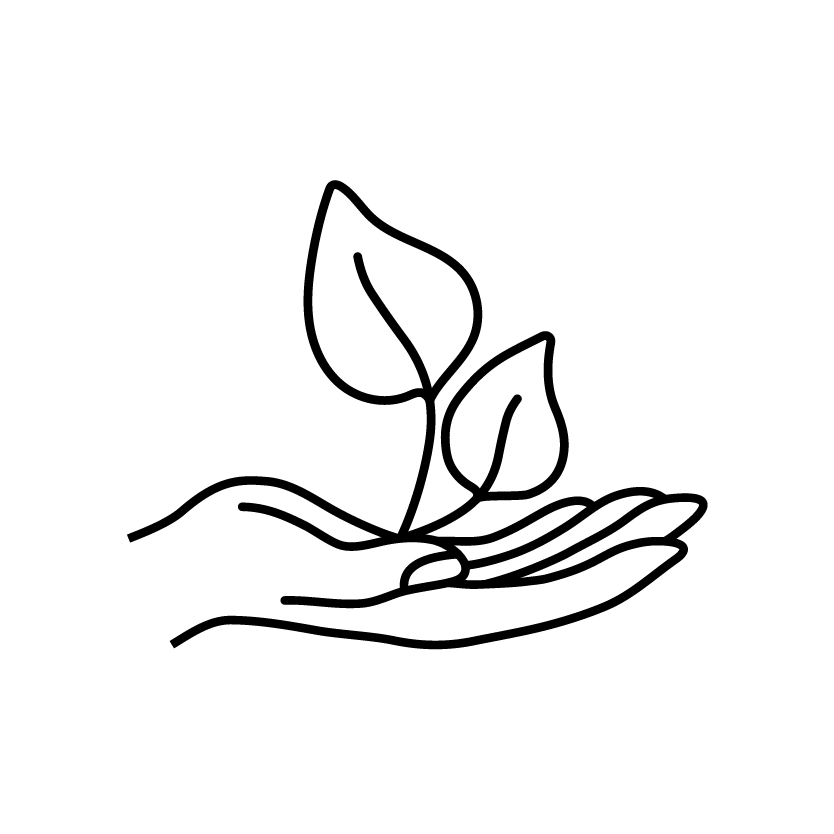 Eco Friendly
Packaging: Our carefully sourced packaging is designed to have minimal impact on the environment. All orders are carefully wrapped in acid-free tissue paper and sealed with stickers which are printed using organic, soy-based inks. Our stationary is all printed on recycled card stock and each parcel is sent to you in a reusable cardboard box. Materials: All garments are made with 100% natural fabric, sourced from established European mills.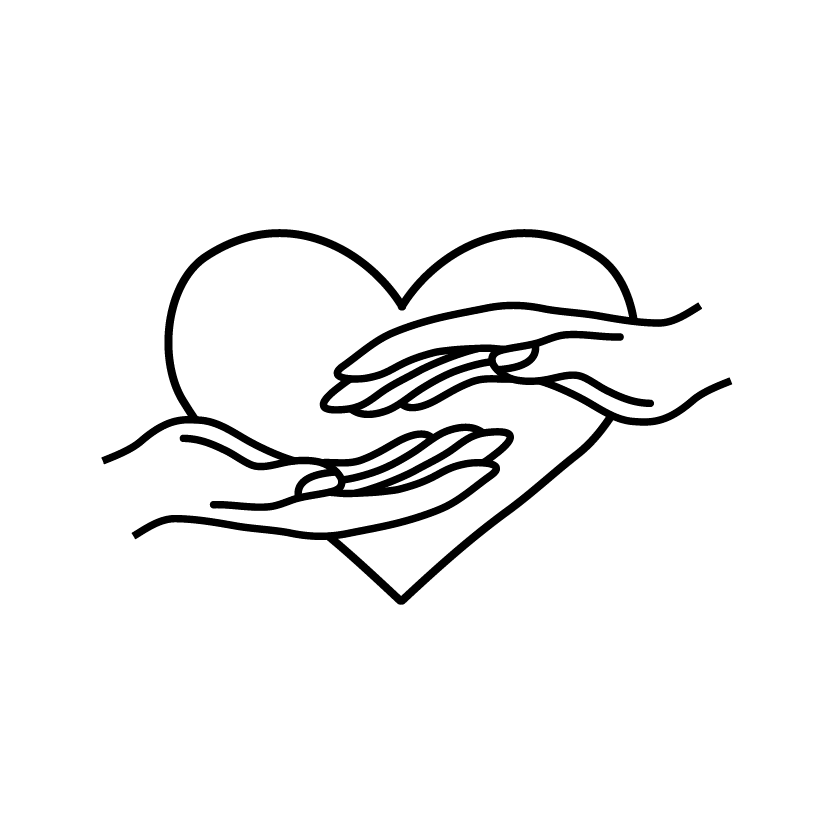 Fair
I have worked alongside our Sydney factories for many years. Previous Australian brands I have worked with, who too have high standards for fair work & ethical standards continue to work with these factories. I frequently visit factories, all work and workers are visible when in the factory. Although I don't see the books, in conversations with the owners of the factories they do mention time to time that their prices for make a reflective on their responsibility to pay their workers fairly.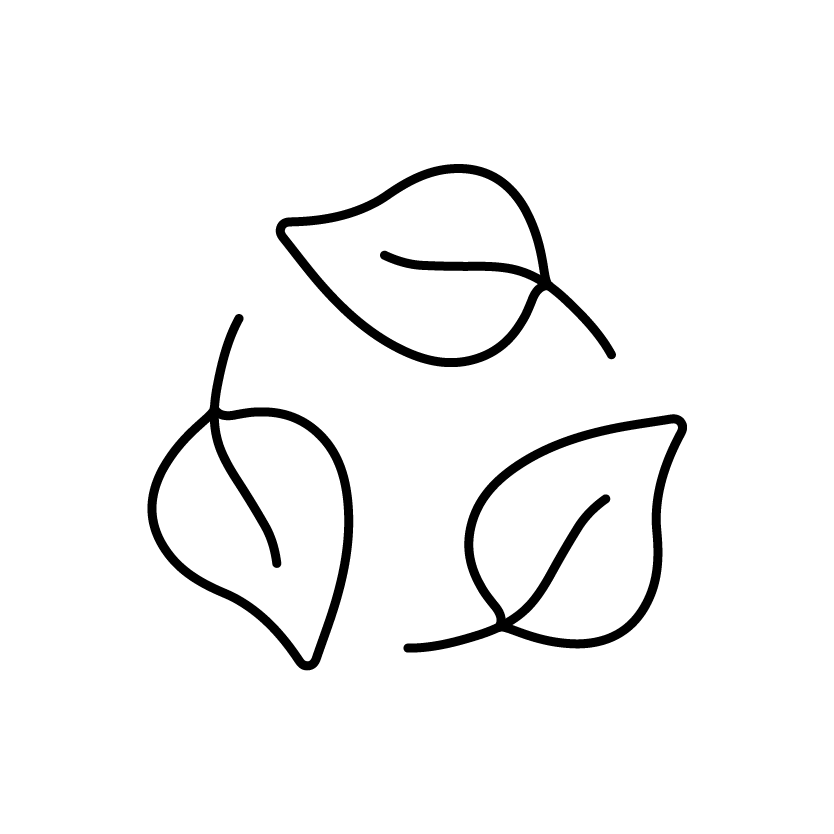 Minimal Waste
Minimal waste is always on our mind. Although we can't achieve zero wastage we are constantly trying to minimise it as much as possible. Although we don't make to order we produce limited quantities. A lot of our work is done digitally, design - pattern making, online, marketing, etc. We are always looking at ways to improve this move more parts of the business to digital/minimal waste.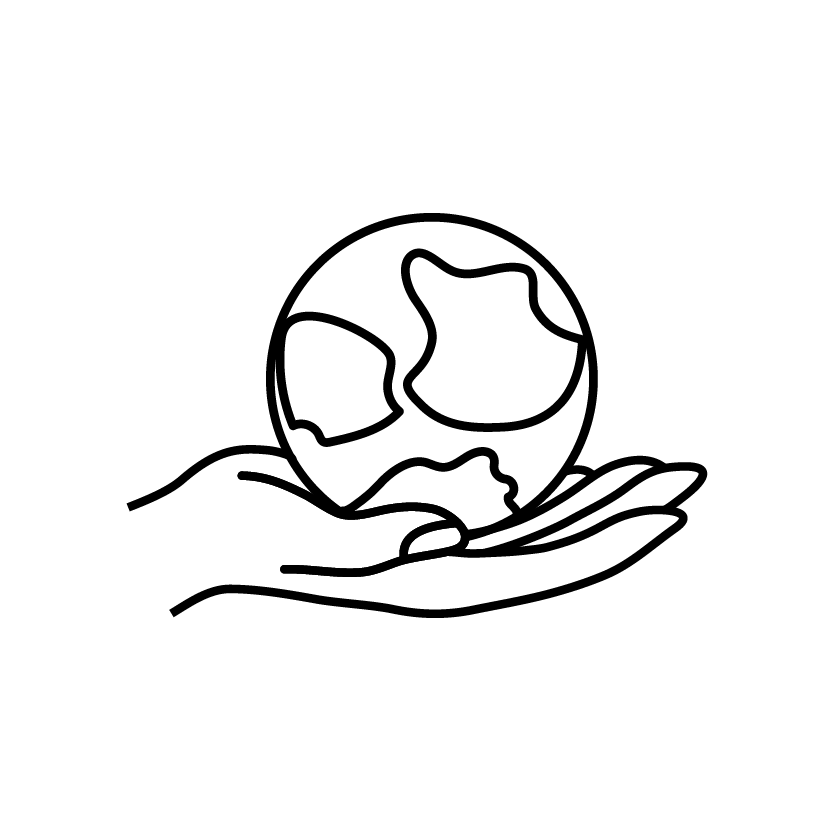 Give Back
Not at this stage.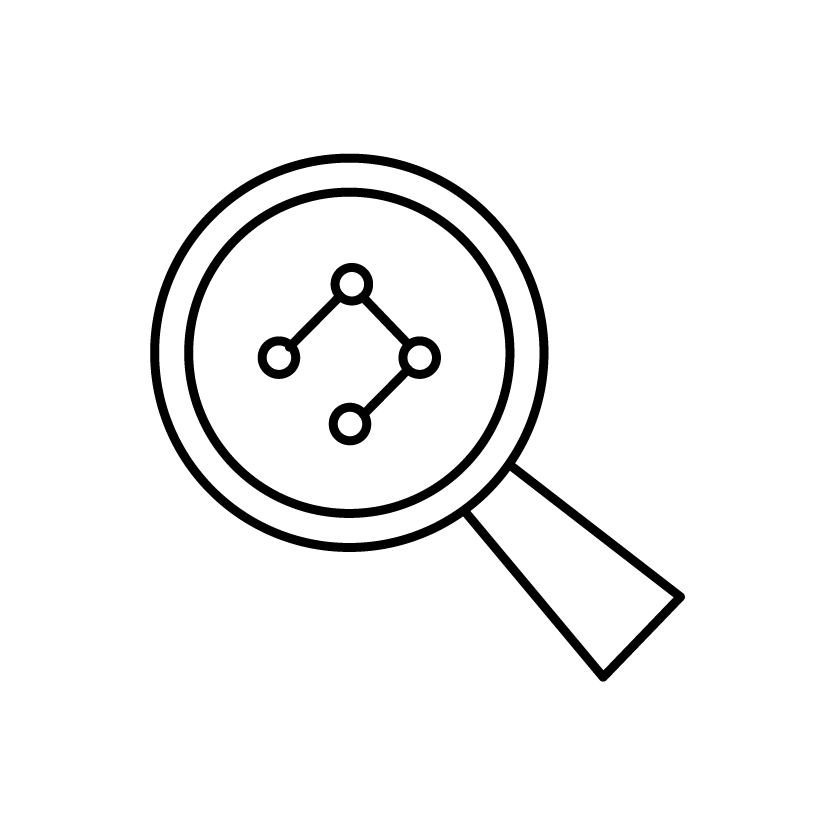 Transparent
Working with premium European mills, I feel confident in knowing these fabrics are manufactured sustainably. Some of the mills, have their own farms where yarns are in fact grown. Working with these mills gives me confidence as for once the fabric is produced and shipped here it's with my cutter and then maker before making it's way to our customers or studio. I can honestly say I feel confident in the traceability of these garments coming to life.
Behind the Brand
"I always loved working with local makers and over the years I had worked with them I had seen the impact on the shift of a many labels moving off shore. Our local fashion industry has diminished so much and these skilled workers were losing out. With this in mind, along with my core value for quality over quantity, Selfe Studios was established".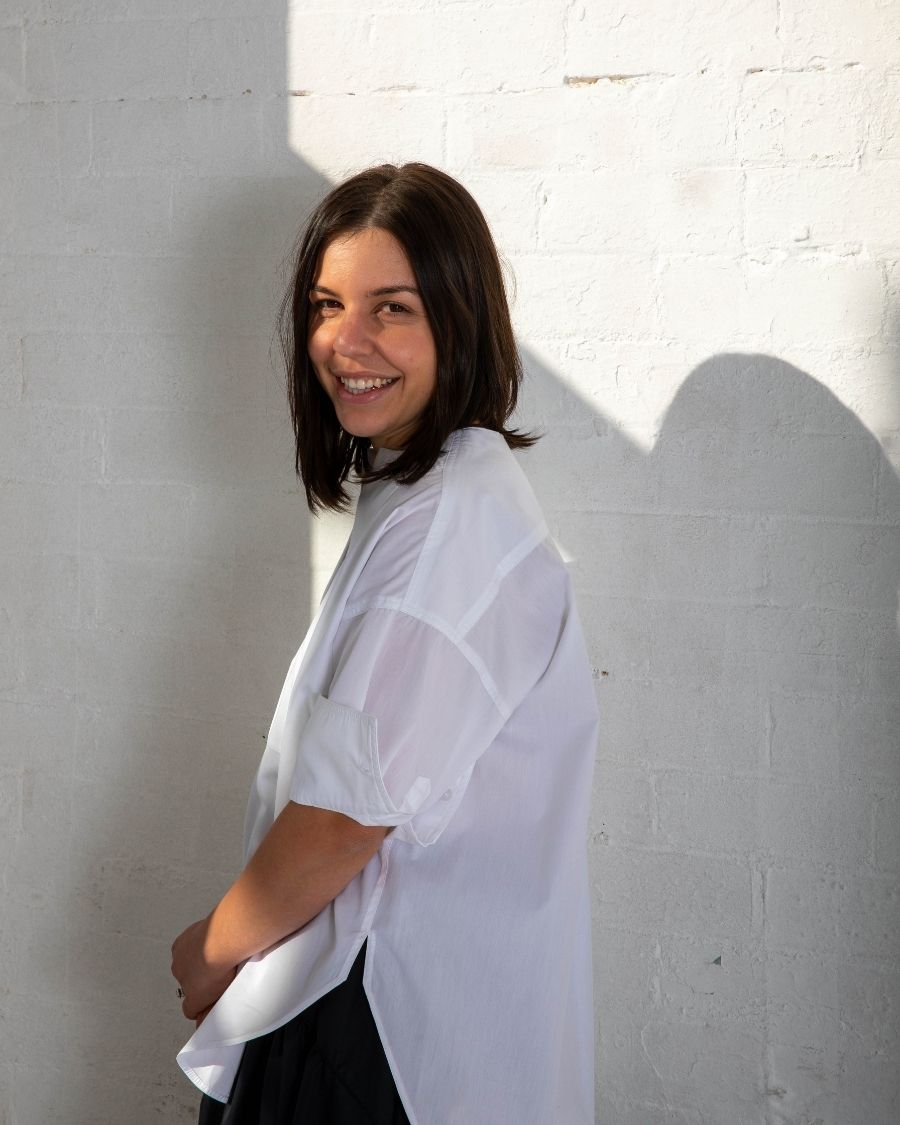 What made you start Selfe Studios?
Starting Selfe Studios required a bit of courage. I have always remained hesitant, but when some personal events occurred I found the courage to dive in and do it. I always loved working with local makers and over the years I had worked with them I had seen the impact on the shift of a many labels moving off shore. Our local fashion industry has diminished so much and these skilled workers were losing out. With this in mind, along with my core value for quality over quantity, Selfe Studios was established.
Do you have a morning routine? If so what is it you do to set yourself up for the day ahead?
I'm a morning walker. And in particular a morning walker to my favourite coffee shop. so once I've got my first coffee into me, I'm ready to take on the working day.
What's the biggest barrier you've found to succeeding as a socially conscious business?
Consumers demand for wanting newness. It's the biggest battle I face in trying to slow down the fashion cycle and break away from the fast fashion chain.
Within the ethical fashion community, there's a big question that we ask which is 'who made my clothes?'. In the scope of Selfe Studios, who made your garments? Can you tell us a bit about them?
I work with a handful of established makers based in Sydney. They each have certain strengths and skills. Walking into the factory is like walking into a family. Most machinists have been there for years. They're extremely friendly, reliable and hard working.
Why did you pick the fabrics you have chosen to work with?
I am very particular about fabrications. I have carefully sourced premium natural fabrics from highly regarded/established European mills. These decisions are based on the mills reputation, fabric hand feel and longevity and price.
Best piece of advice you have ever received?
'Believe in yourself and keep doing what you're doing.'
What's next for you and Selfe Studios?
To build the brands' exposure and get the message of Selfe Studios across to as many people as possible.
One book and/or documentary everyone should read/watch? Why?
The True Cost on Netflix. It's a real eye opener into the dangers and truth of the fast fashion industry. A must watch for all.
Are there any other Movers & Shakers out there in your world that you think people should know about?
I've noticed a few brands on the horizon working towards similar goals and I just highly recommend we all take the time to listen to their messages as we need to adopt new ways to improve our future.