Sorrentino
Values
Fair

Made Locally

Artisan

Gender Equality

Circularity

Transparent
Sorrentino Studios is far from your average ethical fashion label. 
Rather than opting for the quintessential classic designs usually associated with ethical and sustainable fashion brands, Sorrentino Studios is breaking the mould by producing garments with flare. Detachable sleeves, pointed shoulders, deep V necks and buckles frequent the Sorrentino garments, and celebrities including Vera Blue, Dami Im and DJ Tigerlily have caught on.
All of the Sorrentino Studios garments are lovingly and thoughtfully brought to life by Bel Sorrentino in her Melbourne studio. Not only does Bel prioritise working with local suppliers and designers, but if she gets inundated with orders, she hires a local machinist who works from home and is, of course, paid fairly.
The Sorrentino Studios materials of choice are premium deadstock fabrics, which are essentially unwanted fabrics from other factories and suppliers. Where possible, Sorrentino Studios makes use of these fabrics for their garments, which ultimately gives the materials a new life and diverts them from landfill. The Element 1 collection, for example, is made entirely of these fabrics, from the shoulder pads and zips used to the trimmings and fusings.
Sorrentino Studios also makes use of renewable and biodegradable materials, including wool, cotton, linen, silk, bamboo, viscose and Tencel. In some cases, a synthetic material may be used to finish a garment, however these are usually deadstock synthetic materials.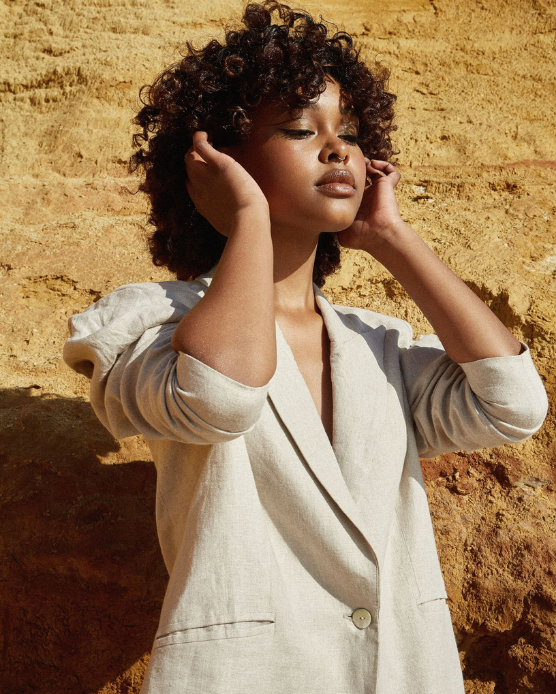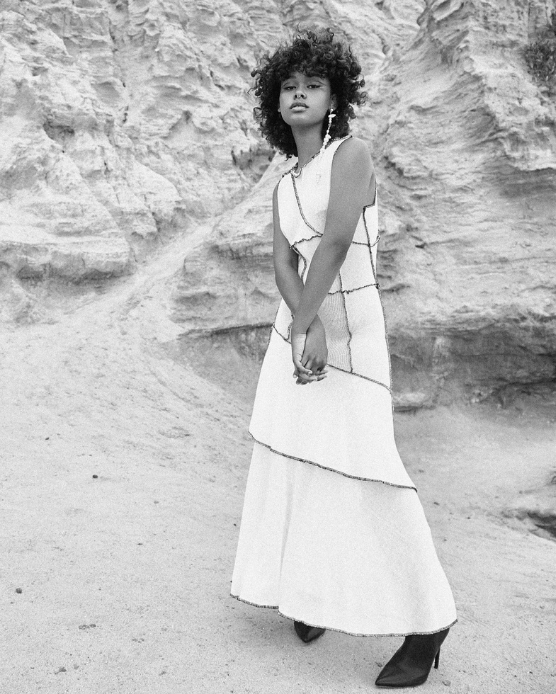 Each Sorrentino garment is created on a made-to-order basis, which essentially means the piece is made specifically and especially for you. That's the dream. Not only does this mode of production mean that excessive garment waste is reduced, but also that there is no mass-consumption or over-production. 
Speaking of minimal waste, if ever there are scrap materials or fabrics leftover, they are usually repurposed into embellishment, design details and toiles, and when they cannot be they are sent to Upparel, a company upcycling clothing from textile waste. Oh, and a word on packaging, your Sorrentino Studios order will be shipped out to you in packaging made from recycled materials, as well as a biodegradable satchel.
What's more is Sorrentino Studio's second drop launching next year, Element 2, is inspired by water and fluidity, and this will be reflected in the gender neutral designs incorporated into this collection. This range will also be made entirely out of deadstock fabric.
If you haven't already got the gist, Bel is using Sorrentino Studios to change the fashion industry for the better, as well as to provide conscious consumers with ethically made, uniquely embellished garments. If this is what consciously-crafted clothing looks like then we are definitely down for the cause.
Want to know where Sorrentino sits and what they're working on in terms of these 5 values? Hover over these values to find out.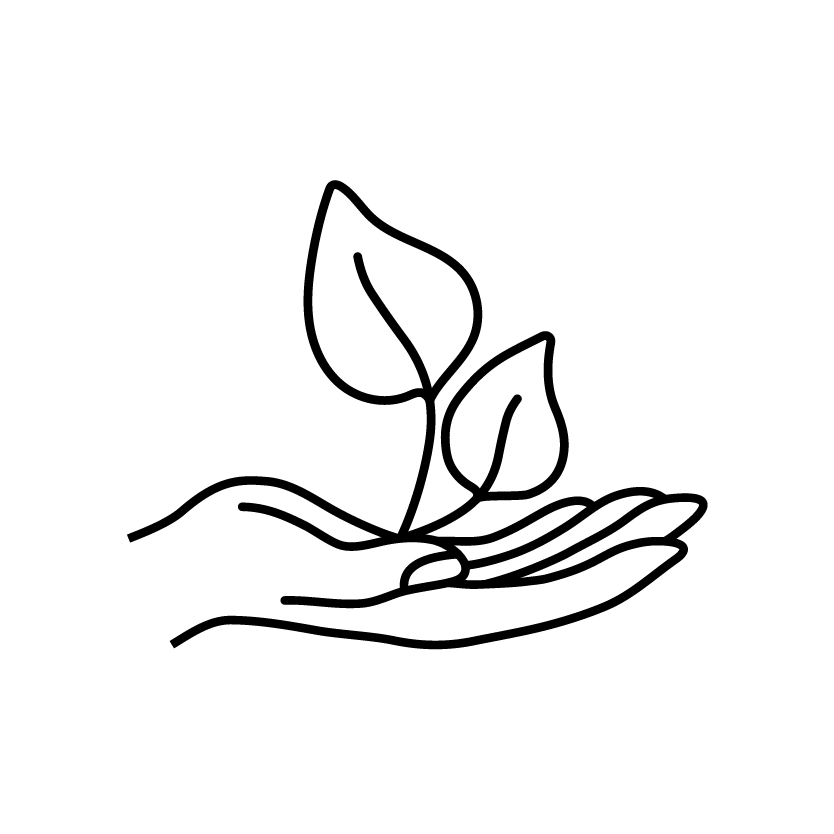 Eco Friendly
Sorrentino Studios is committed to sustainable and ethical design practices. Sorrentino utilises premium dead-stock fabrics. During production scrap materials, excess fabrics and surplus supplies are re-purposed into unique embellishments, design details, and toiles. We prioritise local suppliers and designers, helping to reduce emissions. Orders are packed and sent in packaging made from recycled materials and satchel slips are biodegradable. We use materials made from renewable sources, including wool, cotton, linen, silk, bamboo, hemp and man-made cellulose fibres such as viscose, rayon, cupro and tencel. In some instances synthetic fabric is used to achieve certain finishes, but these are deadstock fabrics where possible.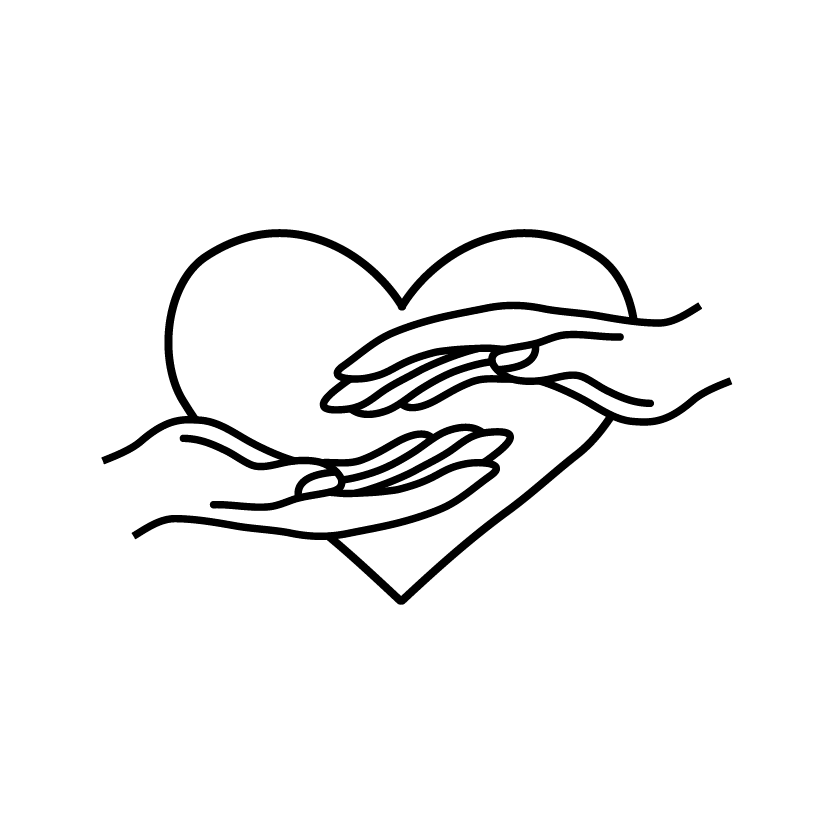 Fair
All clothing is made by me in my Melbourne based studio. If I get inundated with orders I sometimes hire a local machinist who is paid fairly. Her working environment is at her home studio that is ergonomic and has lots of natural light.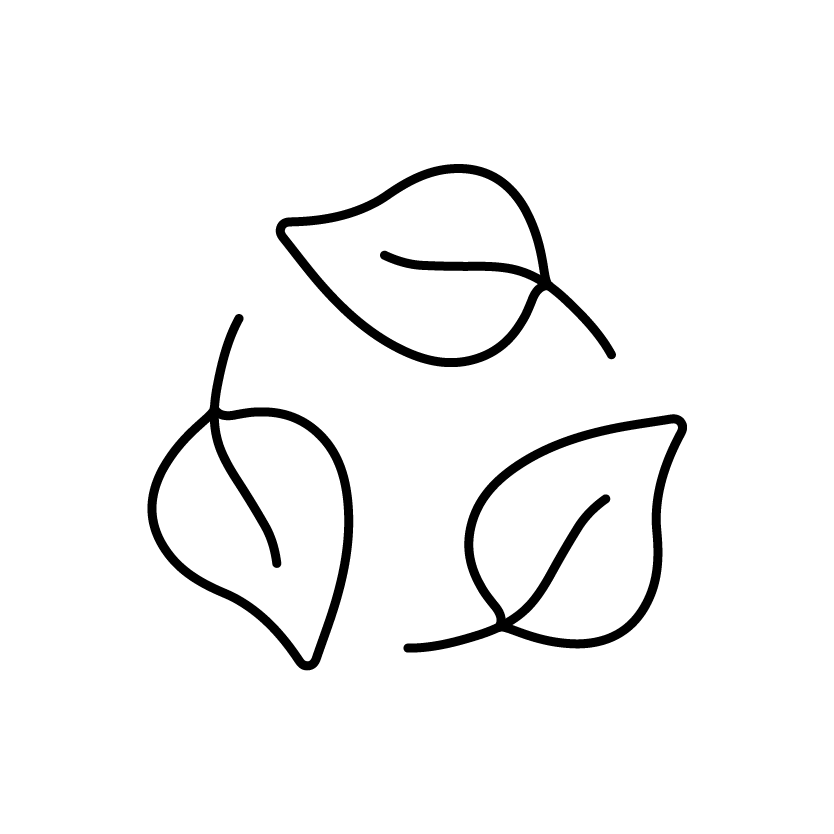 Minimal Waste
My business runs on a made-to-order basis where the clothes are cut and sewn after the order is placed. This prevents waste and oversupplying as only what is needed i s made. Sorrentino Studios has a minimal waste policy where scrap fabrics are repurposed into scrunchies, masks, embellishments and toiles. If there is no other use for them, they are collected and sent off to Upparel where they are shredded into a fluffy fibre and transformed into new fabrics and materials. This ensures that no materials end up in landfill before, during and after production.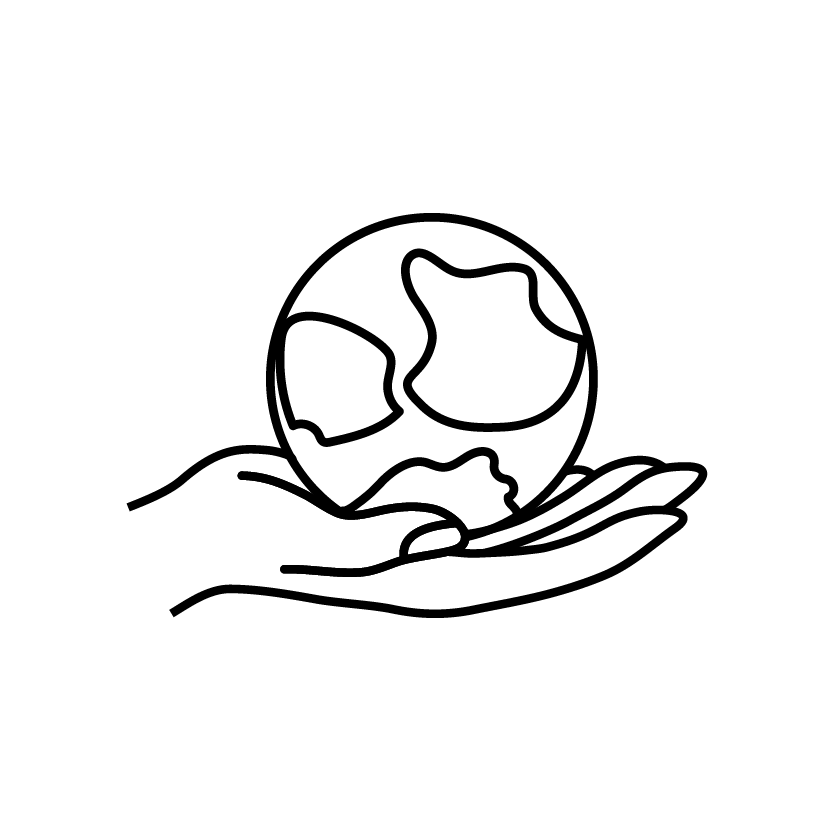 Give Back
-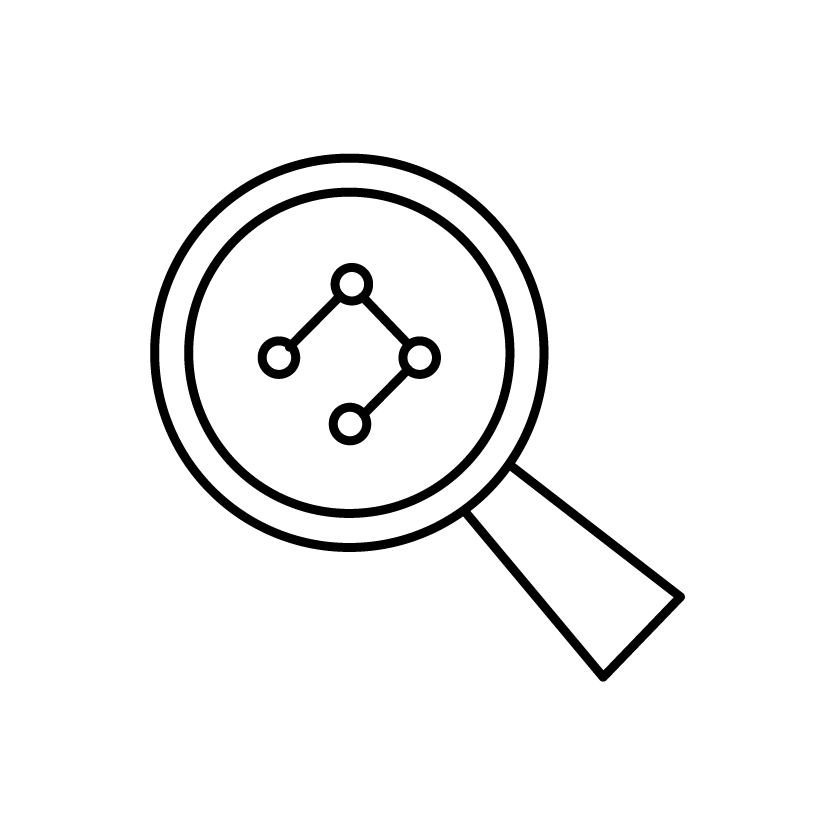 Transparent
We believe in supporting our local industry to help it thrive. All zips, stickers, cards, and packaging materials are manufactured within Australia. All fabric, materials and trims are sourced through local Australian merchants or directly through other local designers. We believe in being transparent with our network of suppliers so we have listed them on our website.
Behind the Brand
"I lovingly make each piece by hand in my Melbourne studio. From concept to production I do the research, fabric sourcing, design, cutting, sewing and some pattern-making. ".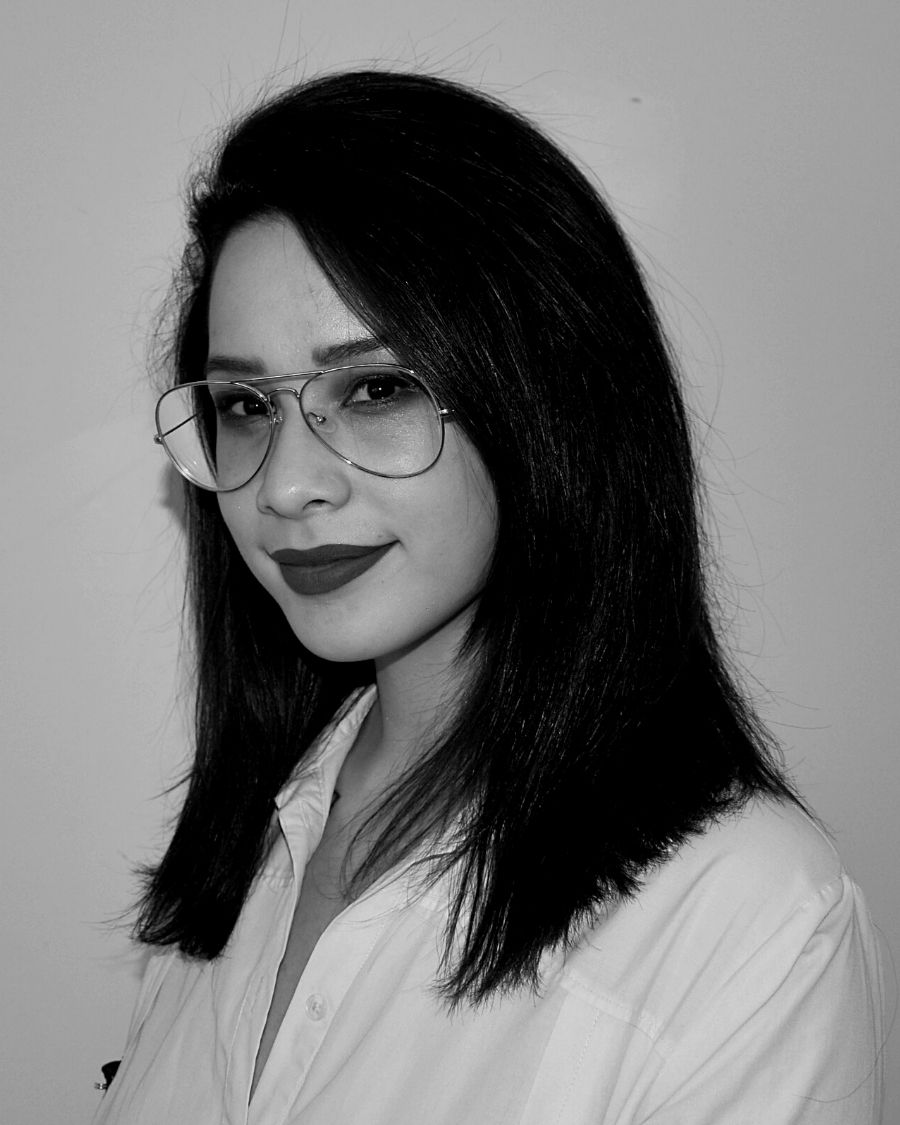 What made you start Sorrentino Studios?
I started my label in mid-2020 – on the cusp of Melbourne's second wave of COVID. Funnily enough, it was the second wave that gave me the springboard to start my label, in the form of made-to-order masks.
Since early primary school it was my dream to start a label, and the popularity of my masks gave me the funds required to buy the fabric and patterns for my first collection, ELEMENT 1.0.
The fact that I hated my job (because of the culture, and the lack of sustainable practices) was further incentive for me to use the stage 4 lockdown to design, cut, sew and create a foundation solid enough to go my own way.
Do you have a morning routine? If so what is it you do to set yourself up for the day ahead?
I start the day with a long black, then usually either do some yoga or go for a walk around the block. I also like to set an intention or goal for the day to keep myself motivated and focused.
What's the biggest barrier you've found to succeeding as a socially conscious business?
One of the biggest barriers was creating a network of suppliers that also demonstrate ethical practices in their own operations and their supply chains. The secondary impact of this is on the costs; keeping cost of goods manageable while still supporting ethical suppliers and businesses requires time, planning and customers that are willing to invest in a sustainable brand. Most of our customers do understand the added cost of buying sustainable, and why it should be viewed as an investment rather than a mindless transaction, but I'd love to see that school of thought become mainstream.
Within the ethical fashion community, there's a big question that we ask which is 'who made my clothes?'. In the scope of Sorrentino Studios, who made the things you sell? Can you tell us a bit about them?
I lovingly make each piece by hand in my Melbourne studio. From concept to production I do the research, fabric sourcing, design, cutting, sewing and some pattern-making. I outsource a selection of my pattern-making to RB Patterns, which has been in business for over 25 years and is ECA certified. Patternmakers Glen and Scott work from their Melbourne studio, and are both extremely talented, thoughtful and such a joy to visit!
Why did you pick the fabrics you have chosen to work with?
There are a few factors that come into play when I select my fabrics. It basically comes down to the fibre content, quality of the fabric and weave, garment care, breathability, comfort, fabric cost and whether it is deadstock. A lot of the harmful environmental impact of fashion production comes from the raw material stage where new fabrics are being made – by utilising deadstock fabrics (that is, fabrics that would've otherwise been discarded and ended up in landfill) we produce less, utilise what we have and prevent these from ending up as waste. I also stick to natural fibres because they are breathable, sustainable and biodegradable.
Best piece of advice you have ever received?
To back yourself and follow your instincts! Running a small business can be testing – you're faced with big decisions, pressures and challenges, and you don't always have anyone to point you in the right direction or guide you, like you would when working for someone else, so you do have to trust your judgement – I find that your gut is usually worth listening to!
What's next for you and Sorrentino Studios?
I am currently working on my next collection, Element 2.0 which is inspired by water and explores themes of fluidity, adaptability and gender.
One book and/or documentary everyone should read/watch? Why?
The True Cost or War on Waste. War on Waste highlights the need for change in consumption, while demonstrating the huge impact that a concerted effort towards waste reduction can have! The True Cost explores the effects of fast fashion on the environment, and the garment workers that emphasise a need for systemic changes in the industry.
Are there any other Movers & Shakers out there in your world that you think people should know about?
Eli and Tomas, who are the owners of Share Waste. The business helps you find someone in your neighbourhood who is willing to accept food scraps to compost,
or to feed to their worms and animals, if you are unable to do it yourself. This prevents your food scraps from going into landfill, where they can actually end up producing methane (if wrapped/covered in plastic) – which is far more damaging to the environment than carbon dioxide!