Values
Artisan

Fair

Gender Equality

Give Back

Minimal Waste

Natural Fibres

Repurpose

Transparent
We've been doing this thing for a while; the sifting through of companies in order to find the big fat (ethically and sustainably minded) gems. Well, when we were sifting recently, we came across The ANJELMS Project, and we may have hit the motherload. Social responsibility, sustainable practices, uniqueness, community, and quality are the pillars by which this incredible company is supported, and it's just an added bonus that their garments are as absolutely beautiful as the company's mindset.
Behind every good clothing company is a great producer, and The ANJELMS Project hit the ethical jackpot. The Stitching Project, based in rural India, produces hand made gems, from homewares and quilts to craft supplies and, of course, garments. However, as well as this, The Stitching Project is a social enterprise, a business completely and utterly dedicated to not only providing quality goods but also ensuring fairness and equality are just as much part of their supply chain as the material from which they craft their goods.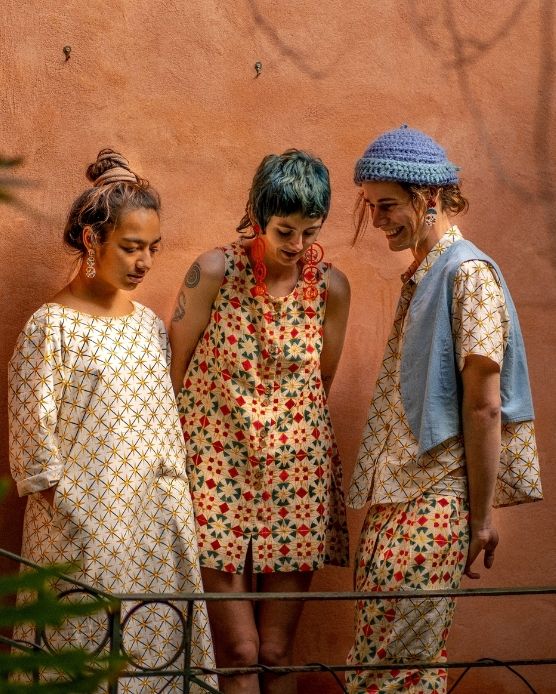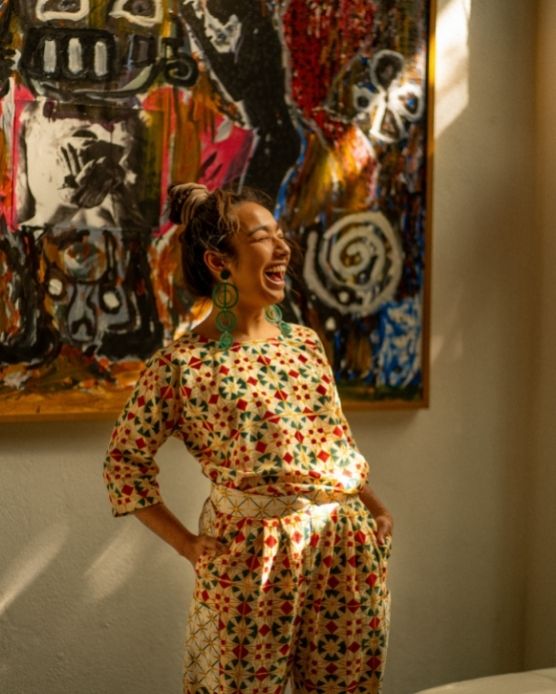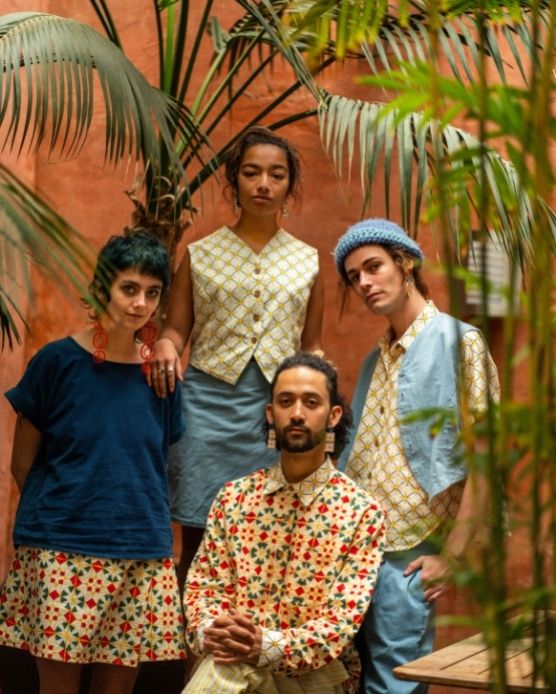 Oh, and just when we thought they couldn't get any sweeter, they go and spring this little bit of info on us: they use traditional printing methods such as block printing and mud resist printing to keep traditional artisan methods alive, and to showcase the rich cultural history of the communities in which they work. The ANJELMS Project is also totally committed to only using plant based dyes for the majority of their garments. Indigo, Lac, Pomegranate, Himalayan Rhubarb, and Marigold are a few of the natural goodies used for dye powdered extracts—all of which are certified by the Global Organic Textile Standards. We're so here for this.
If all of this information is doing something special to you, then keep a hold of that feeling and take it to India with you, because The ANJELMS Project has teamed up with Creative Arts Safaris to offer a 15 day tour of Rajasthan! You'll frequent vibrant Indian markets, visit the Taj Mahal, stay at The Stitching Project, learn all about ethical and sustainable processes, and, of course, craft your own consciously made garment (amongst many other activities). How groovy is that?!
In their own words: " The ANJELMS Project aims to create collections ethically produced through sustainable and socially responsible practices while using fashion as a vehicle to protect and empower disadvantaged communities in India." This summation was enough for us to want to support this incredible community, and we hope it's enough for you, too.
Want to know where The ANJELMS Project sits and what they're working on in terms of these 5 values? Hover over these values to find out.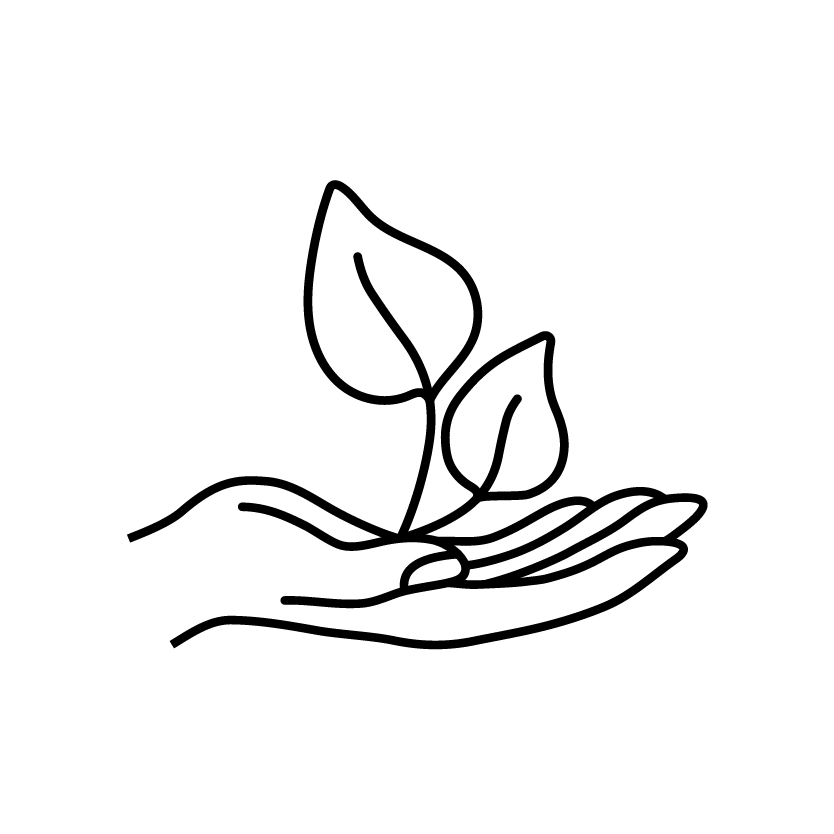 Eco Friendly
At The ANJELMS Project, we have the upmost respect for our environment and we nurture it by using natural, plant dyes and handloom organic fabric while minimising waste through the optimisation of garment production. We use locally sourced textiles focusing on traditional hand looms, natural fibres, dyes and block printing. We working towards having more eco-friendly packaging for an affordable price.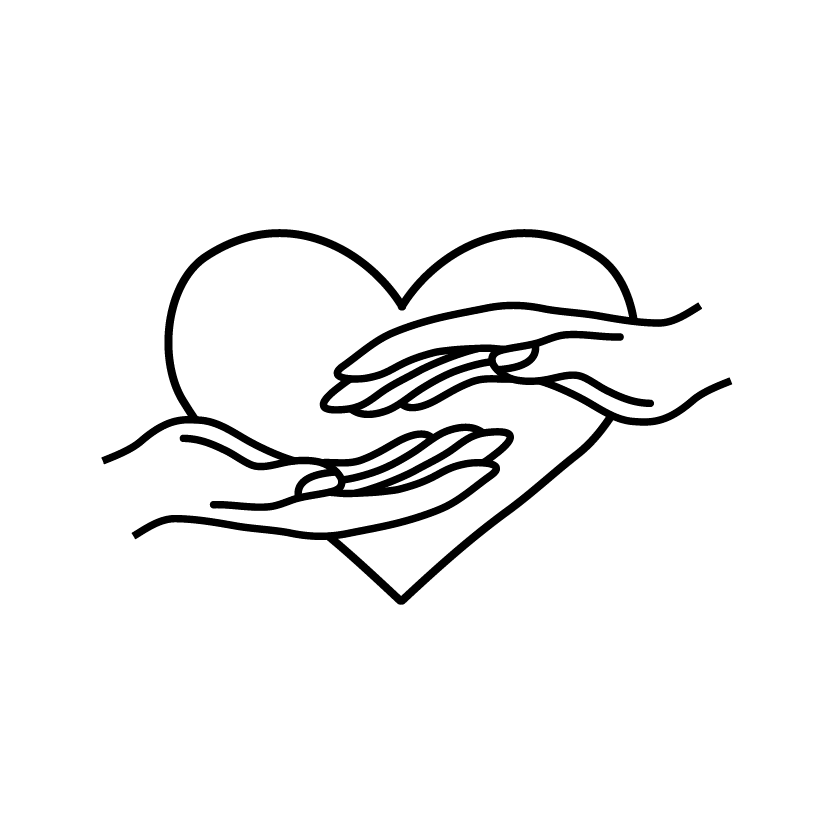 Fair
We work directly with The Stitching Project in Pushkar, India. The Stitching Project is a social enterprise; a business dedicated to producing quality work, which will contribute to the ambience of the purchasers' environment whilst contributing fairly to the livelihood of the producers. Right now, The Stitching Project have about 25 in the workshop, more women than men! It has taken years to get women in here. And about 60 home based women we see once a week to exchange work with. We celebrate cultural heritage and traditional skills. All our makers leaving their mark on the garments they have proudly created by signing our tags.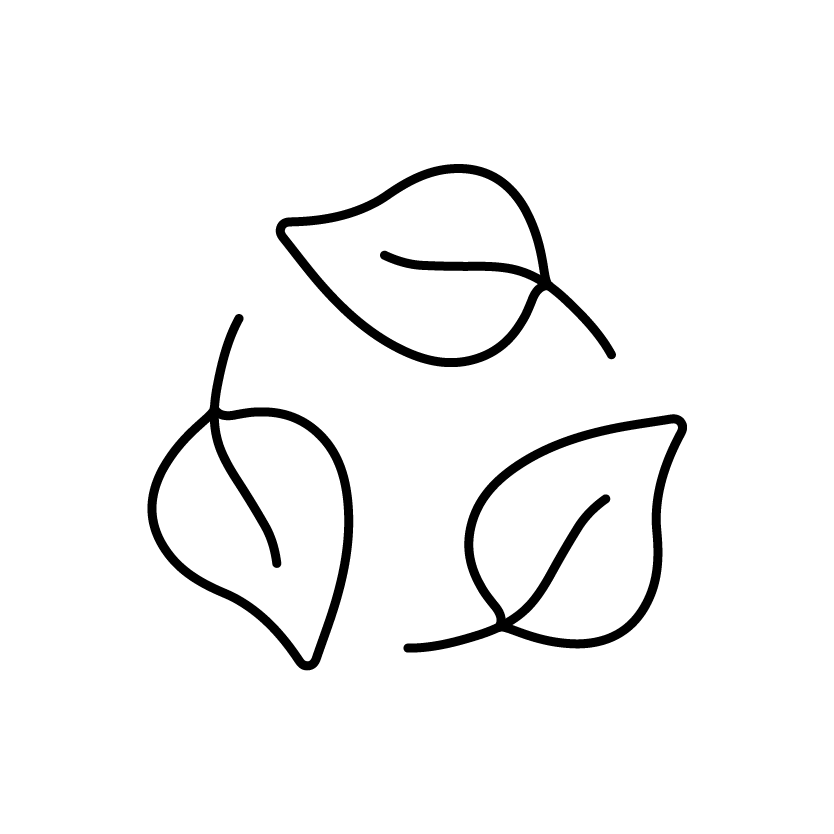 Minimal Waste
The Waste Not Want Not collection is a capsule collection we have been working on with the team of The Stitching Project in an effort to minimise our wastage by allowing us to use a great part of our fabrics offcuts after the making of our current collection. We also minimise waste through the optimisation of garment production. All the waste water from dyeing our garments with natural plant dyes are reused to water the garden of The Stitching Project.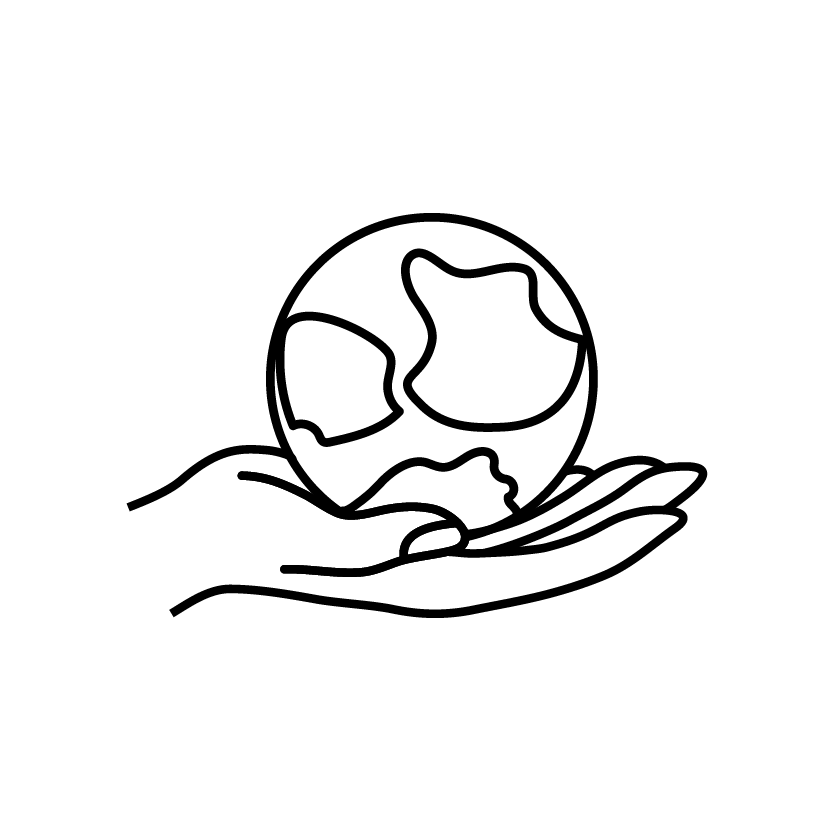 Give Back
Advocacy of our values is important to The ANJELMS Project and creating a community that respects and cares about each other as well as their environment. Our community includes local schools, community groups and we are part of the Western Australian Fair Trade Collective and WA Ethical Collective. Through our community we are able to link emerging designers with producer groups. Throughout the years we have raised funds for the Prema Metta Orphanage School Trust through sales of our garments and events.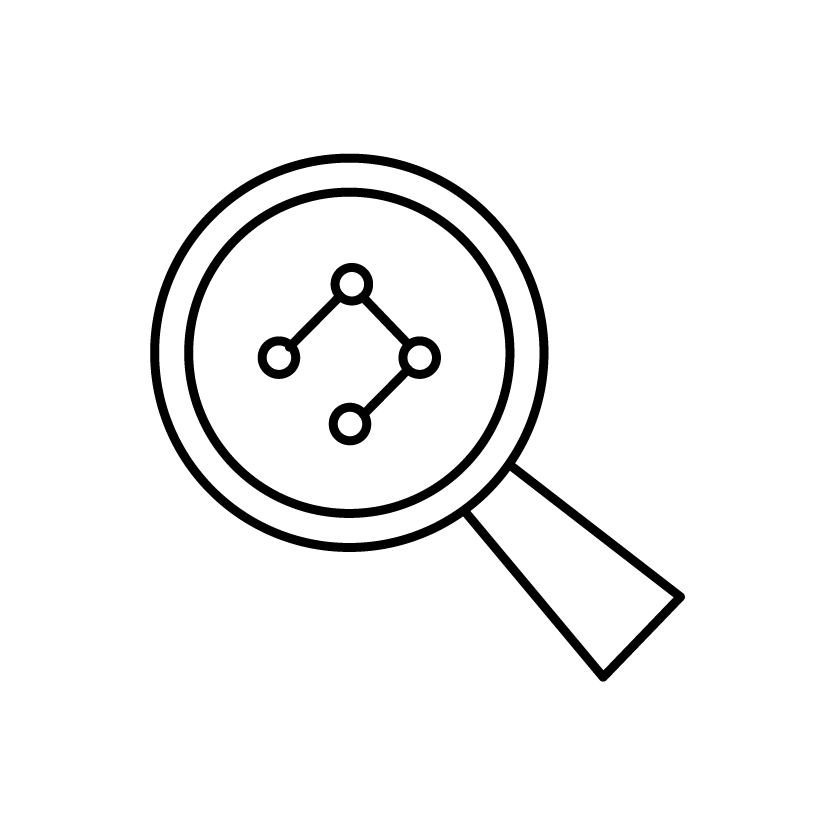 Transparent
The ANJELMS Project works directly with our producer groups, The Stitching Project, to ensure a transparent production supply chain. This direct relationship allows us to offer our customers quality garments with a reasonable price tag by cutting out the middle-man. Our fabrics are sourced from local farmers and weavers from India and all the dyeing and printing are done by the team at The Stitching Project, in Pushkar, India. Our collections strive to tick all the boxes of the 10 fair-trade principles and to be unique and transparent.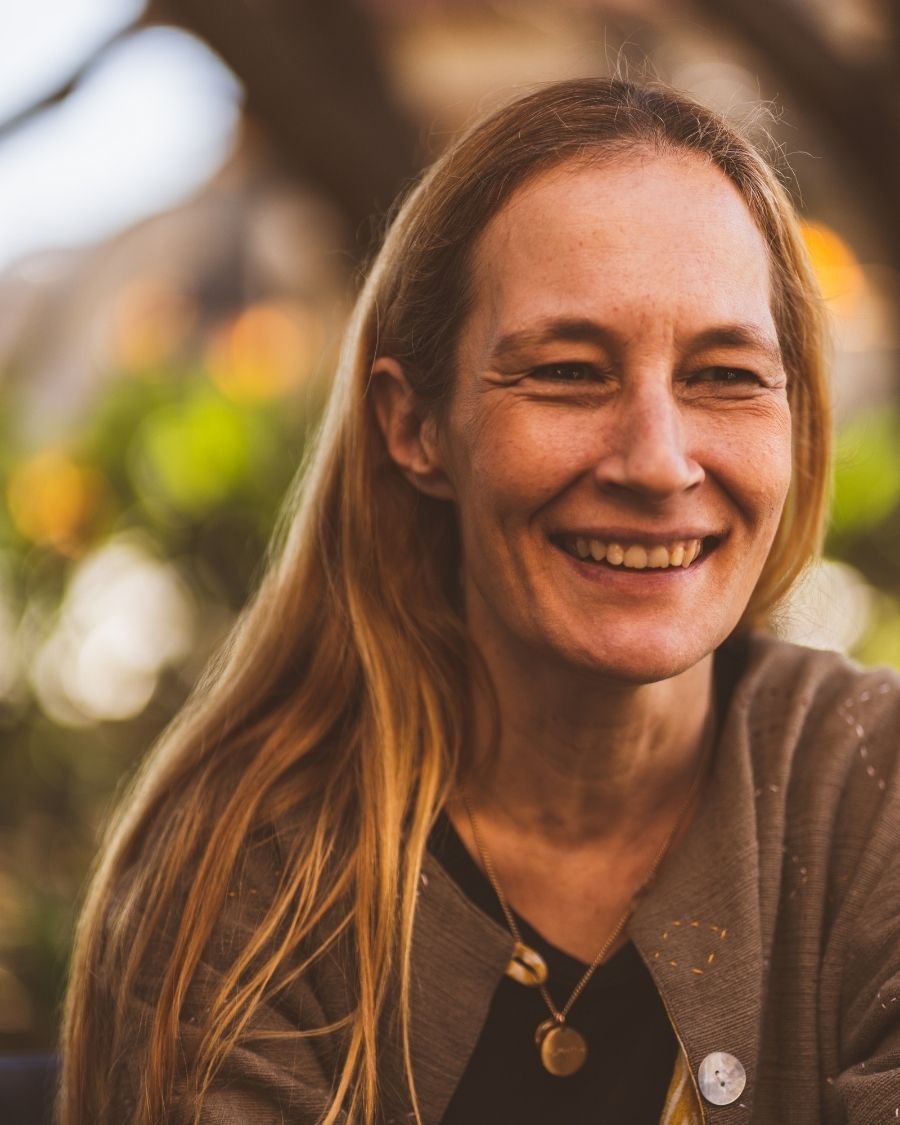 "It was a meeting 11 years ago during a holiday in Bali with two local women Arik and Jero whom my father in law Michael had taken under his wing during a trip 5 years earlier. A conversation over the dreams and hopes we had, as mothers, for our children made me realise the inequalities in our lives.".