The Common Good Company
Values
Circularity

Fair

Gender Equality

Give Back

Transparent

Vegan
Here at Ethical Made Easy, we're just a bunch of gals who love the simple things in life. We love boozy brunches (not on work days, of course), we love when our favourite chocolate goes on sale, and we love Emma Watson's passion for ethical fashion. What we love above all of these things, though, is when we come across a brand that is more transparent than our reusable glass water bottles. Enter The Common Good Company stage right.
TCGCo values planet, people, and production above all else, and this is obvious in their practices and the way in which they produce their garments. Not only are their pieces designed in Melbourne and ethically-made in India, but in order to minimise the use of virgin materials, wastage, and excessive water use, all TGCCo garments are made with recycled pre-consumer textile waste and recycled polyester.
The team at TCGCo gets that "if it's not ethically-made, it's not sustainable", which is why the factory in which they manufacture their garments adheres to the regulations of multiple certifications, including Fairtrade, Social Accountability International, and Sedex. They also comply with The United Nations Global Compact measures and The International Labour Organisation standards, have integrated internal policies including Gender Responsive Workplace and Zero Waste Initiative, and their raw materials meet the criteria for the Global Recycled Standard.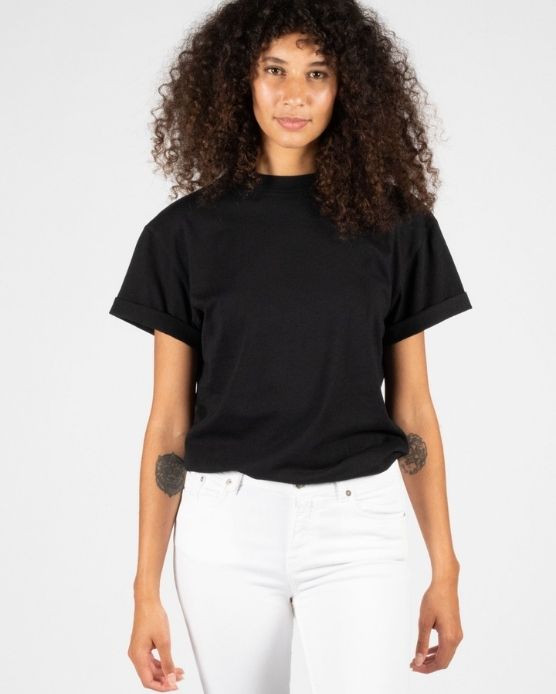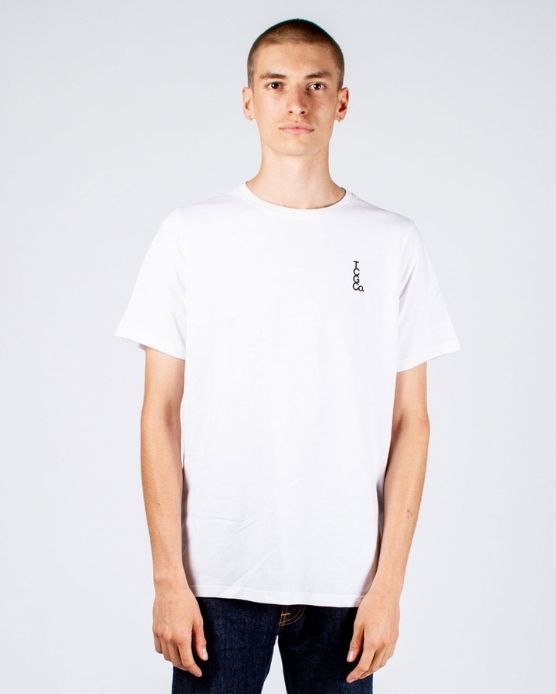 TCGCo's commitment to ethics and sustainability is not just commendable but completely inspiring, and their mission has seeped into every single crevice of their business. The packaging you'll receive your TCGCo goodies in is reusable and compostable; they use less carbon intensive modes of transportation with their shipping; their office is powered by Australia's greenest power company; and they even use Who Gives A Crap toilet paper when they… you know…
All in all, The Common Good Company is just that: an inherently good company run by even better people. Just to impress you that little bit more, there is even a range of TCGCo t-shirts that, when sold, help fund Melbourne-based not for profit Food For Change. So, if you need an epic new basic tee and want to do some good when purchasing it, head on over to TCGCo and see how much of an impact just one t-shirt can have.
Want to know where The Common Good Company sits and what they're working on in terms of these 5 values? Hover over these values to find out.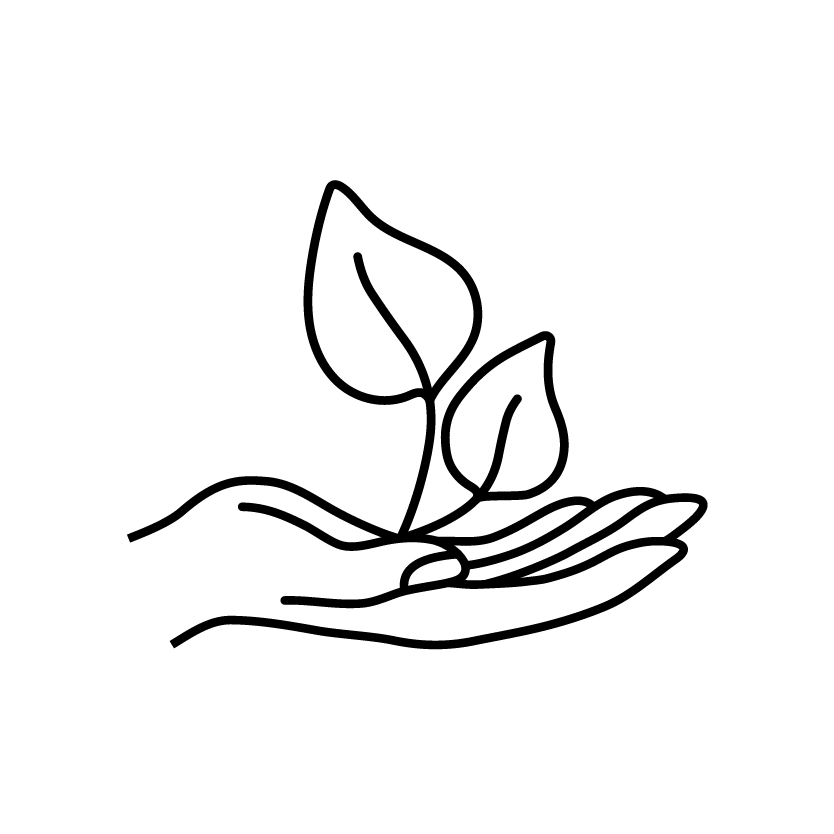 Eco Friendly
Working with NoIssue Co ensures all TCGCo items come wrapped in custom FSC Certified tissue paper and are sent out to you in a reusable and compostable bag. We are pleased to be a part of the Eco Packaging Alliance. We reduce our carbon emissions by selecting less carbon intensive modes of transport and domestically we use Sendle, a certified BCorp who operate Australia's first 100% Carbon neutral delivery service. We also bank with Australia who ensure that money is never loaned to industries (e.g coal, nuclear weapons, gambling, tobacco, live animal export) that do harm. Lastly, we plant a mangrove plant for every t-shirt sold.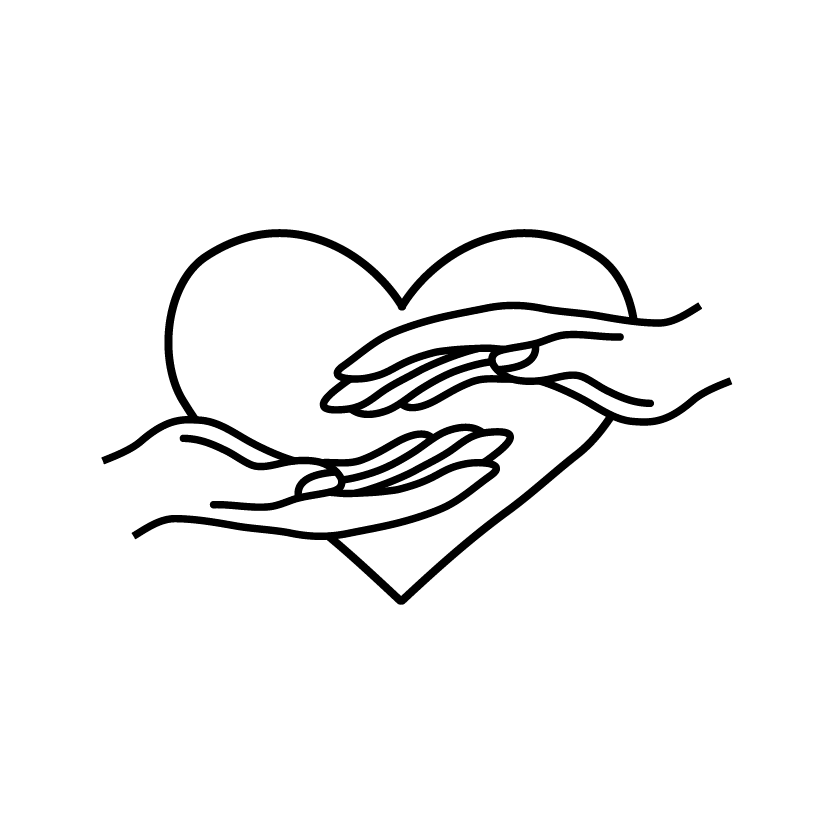 Fair
Our Fair Trade factory complies with Social Accountability International (SAI) a global non-governmental organization advancing human rights at work. We are compliant with The United Nations Global Compact, a non-binding United Nations pact to encourage businesses worldwide to adopt sustainable and socially responsible policies, and to report on their implementation. As well as following internal social policies our manufacturing factory is a Gender Responsive Workplace, an initiative that supports women living under tough economic conditions. In addition to receiving a fair wage, they're provided supportive healthcare and participate in professional development programs aimed at empowering and building individual capacity.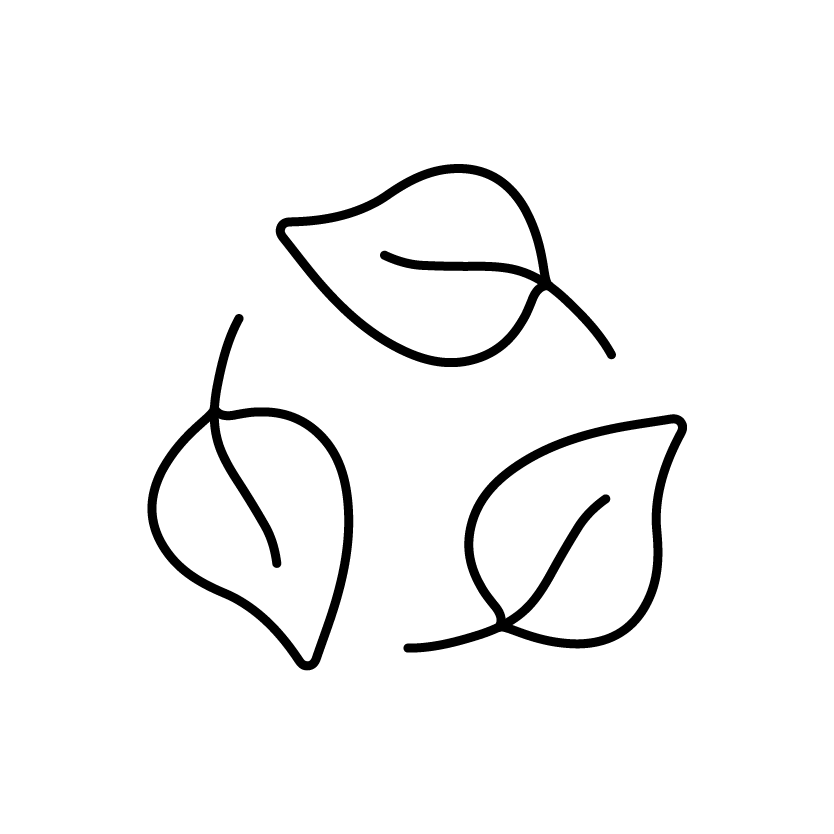 Minimal Waste
In addition to our carbon reduction methods previously mentioned, one of our manufacturing factories is a 'Green Factory' powered entirely by renewables. All of our factories comply with our Zero Waste Initiative, which aims to sustainably reduce their textile waste stream through a zero-waste cutting process, and fabric manipulations and cutting layouts to reduce wastage. We reuse factory spill in future purchase orders with no impact on quality on production and yarn waste is sorted for recycling and returns to the supply chain, eliminating any waste.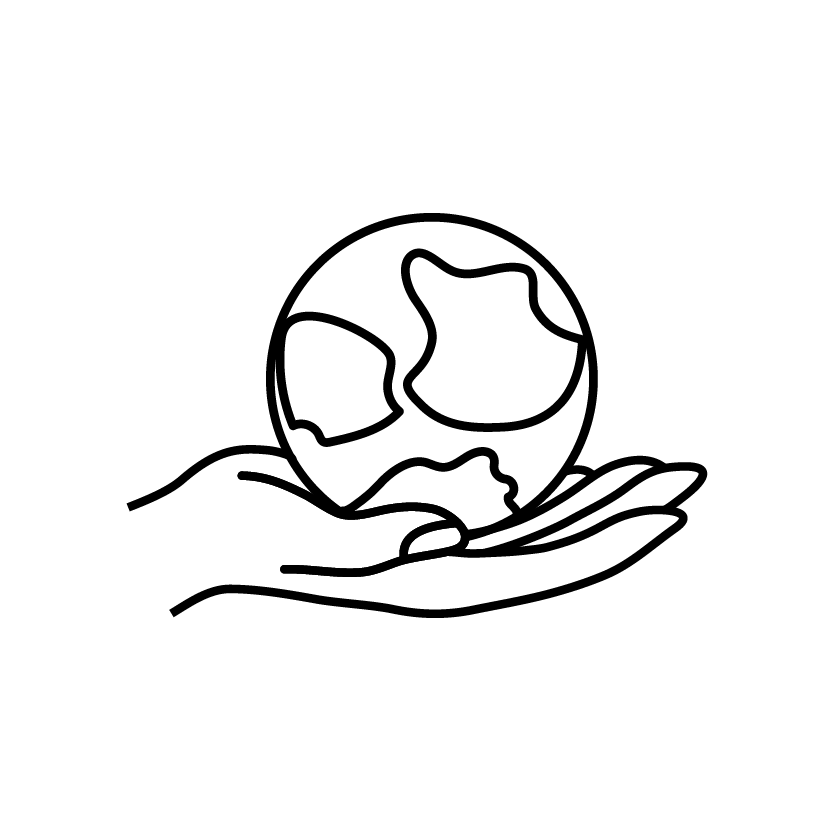 Give Back
As part of our Social Enterprise, TCGCo designs and sells a series of garments each quarter with profits diverted to foundations working to improve the health of our community and/or our planet.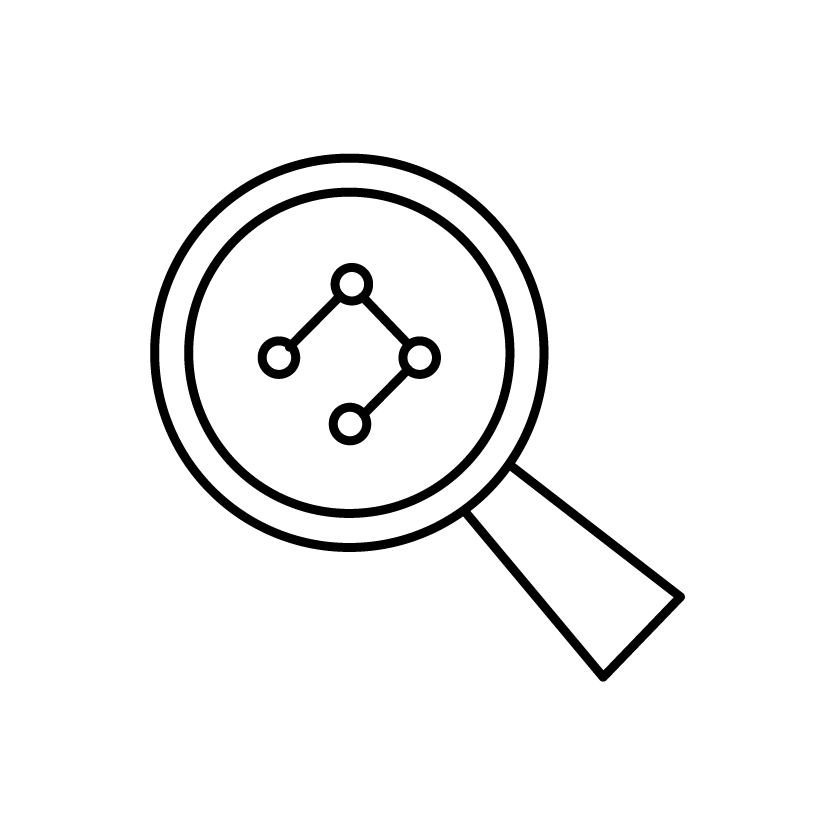 Transparent
Whilst we can guarantee that the material we used meets GRS certification, at this stage we cannot trace the origins of every fibre that we are recycling.
Behind the Brand
"By using recycled polyester, it means that the raw material comes from single-use objects like Plastic Water Bottles (4.5 bottles per t-shirt). This reduces the amount of plastic ending up in landfills and the oceans".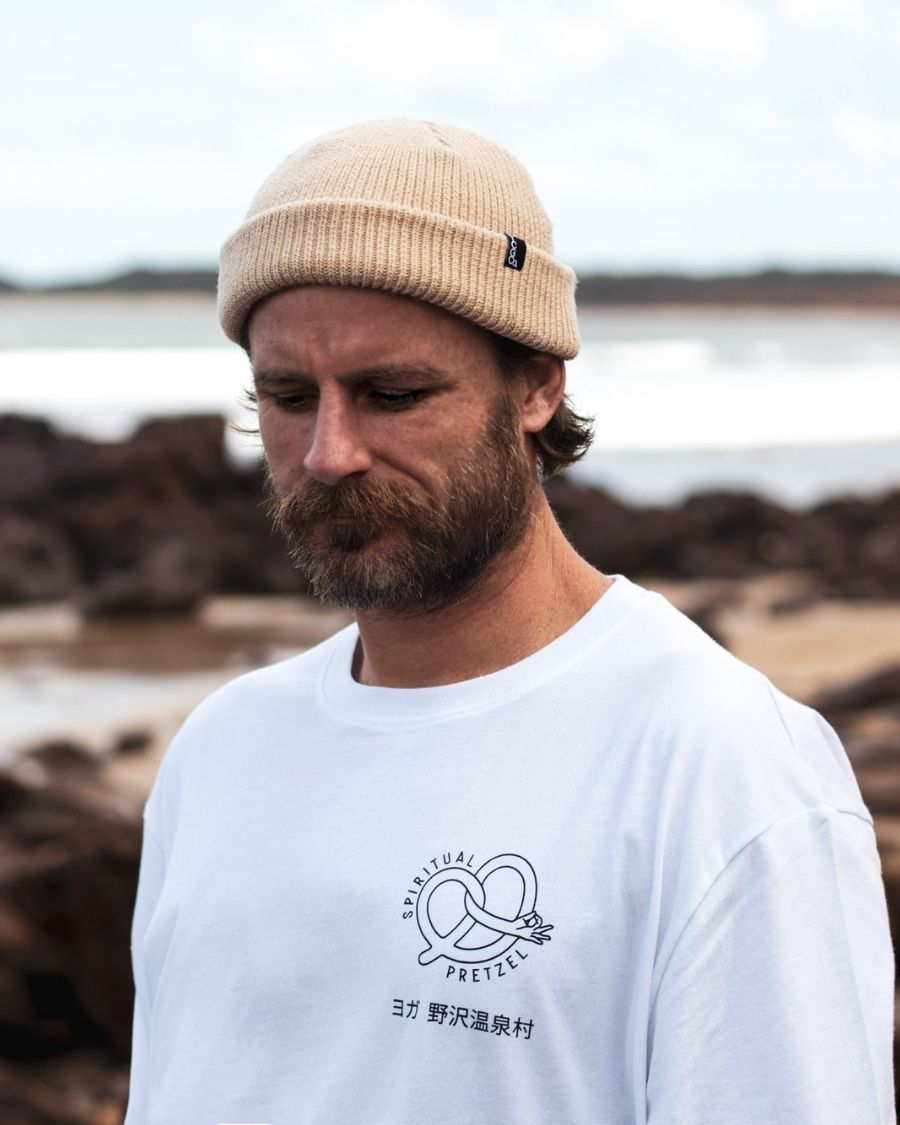 What made you start The Common Good Co?
The Common Good Company was developed out of 50% frustration 25% opportunity and 25% naivety. With a background in fashion and education, Tessa and I were/are committed to prove that there is not only a better way to consume but a better way to produce.
The increase in people looking to 'wear their values' led us to identify the lack of apparel that was both sustainable and ethical in the market. Which could provide a blank canvas for the change-makers, both businesses and individuals, who ask 'who made my clothes' and 'how does that impact the planet'.
Do you have a morning routine? If so what is it you do to set yourself up for the day ahead?
I have to exercise in the morning for my physical and mental wellbeing lately this kicks off at 5 am. I also like and need routine. 6.30am breakfast (smoothie) to start the day whilst checking emails. 7 am at the cafe with Tessa working through all things TCGCo before heading off to my 9 – 5.
What's the biggest barrier you've found to succeeding as a socially conscious business?
Perfection stops progress.
Within the ethical fashion community, there's a big question that we ask which is 'who made my clothes?'. In the scope of The Common Good Co, who made the things you sell? Can you tell us a bit about them?
We are very fortunate to work primarily with two factories out of India that are awesome. They understand and align with our values of producing high-quality apparel using innovative materials. It also helps that Tessa is a pattern maker and can work closely with the sample room.
If it's not ethical it's not sustainable all of our factories have the required ethical certifications. In addition to various internal social initiatives and policies focusing on women in the workplace and environmental initiatives.
Why did you pick the fabrics you have chosen to work with?
By using recycled cotton and recycled polyester in our garments, we have eliminated the unnecessary waste, water use (2700L water saved per t-shirt), land use and pollution that is typically involved with the production of yarns made from virgin materials.
Each TCGCo T-shirt uses 60% Recycled Pre-Consumer Cotton and 40% Recycled Polyester (RPET) makes up the remaining composition of the t-shirt. Pre-Consumer cotton is the cotton waste that is found on the cutting room floors. Textile waste accounts for as much as 20% of the total fabric volumes used by garment manufacturers. By repurposing and recycling this cotton we divert this waste from landfill. 40% Recycled Polyester (RPET) makes up the remaining composition of the t-shirt. Recycled polyester is spun along with recycled cotton to increase the strength and durability of the yarn. By using recycled polyester, it means that the raw material comes from single-use objects like plastic water bottles (4.5 bottles per t-shirt). This reduces the amount of plastic ending up in landfills and the oceans. More importantly, it means that no virgin oil has been used to create the fibre.
Best piece of advice you have ever received?
The harder you work the luckier you get. And do whatever Tessa says.
One book everyone should read? Why?
Tough question, I have just finished reading 'We can't say we didn't know' by Sophie McNeill. Which I highly recommend for those who want to understand and become more knowledgeable of the issues/war/unrest in the Middle East.
Are there any other Movers & Shakers out there in your world that you think people should know about?
One of the best things about TCGCo is meeting people who are what we call 'doing good shit' in the community. Andrew Whelan is one of those Legends. He is the MD of the B-Corp Start Broadband an Australian-owned and operated broadband provider that gives a shit. They fund home internet connection for disadvantaged Australian families.