Values
Circularity

Fair

Gender Equality

Made Locally

Transparent

Vegan
Velvet Heartbeat is a New Zealand based company (big tick already 'cause that's where EME's founder is from), so we were automatically inclined to love them. Aside from this obviously valid reason, this is a company that takes pride in everything they do, from the way in which they handle business to the incredible products bearing their name, and we could not fault the Velvet Heartbeat team or their inherent values at all. There is so much to love about this company and we cannot wait to tell you about them.
Established in 2017, Velvet Heartbeat is still in its baby stages, but their ethos and voice is so clear and fleshed-out that you'd think they'd been operating since The Wild Thornberries still graced our TV screens. Oh, and when we say there's a lot to love about this fabulous company, we damn well mean it. First of all, Velvet Heartbeat is adamant that no animal should be harmed in the name of fashion, which is why they are a completely vegan brand. They also have a complete Fabrics Guide in which you can have a squiz at every single material (all of which are animal-free) that they use. Here's a taster:
Industry Deadstock
"Deadstock is a term used to describe merchandise that was never sold or used by customers before being removed from sale. For us this can be end of roll lengths no longer required by a designer, fabrics with flaws we can work around, crafts-people destashing, swatches, emporiums, discount warehouses, bins – you name it, we'll be looking! These materials are often high quality but surplus to requirements and have the potential to end up in landfill."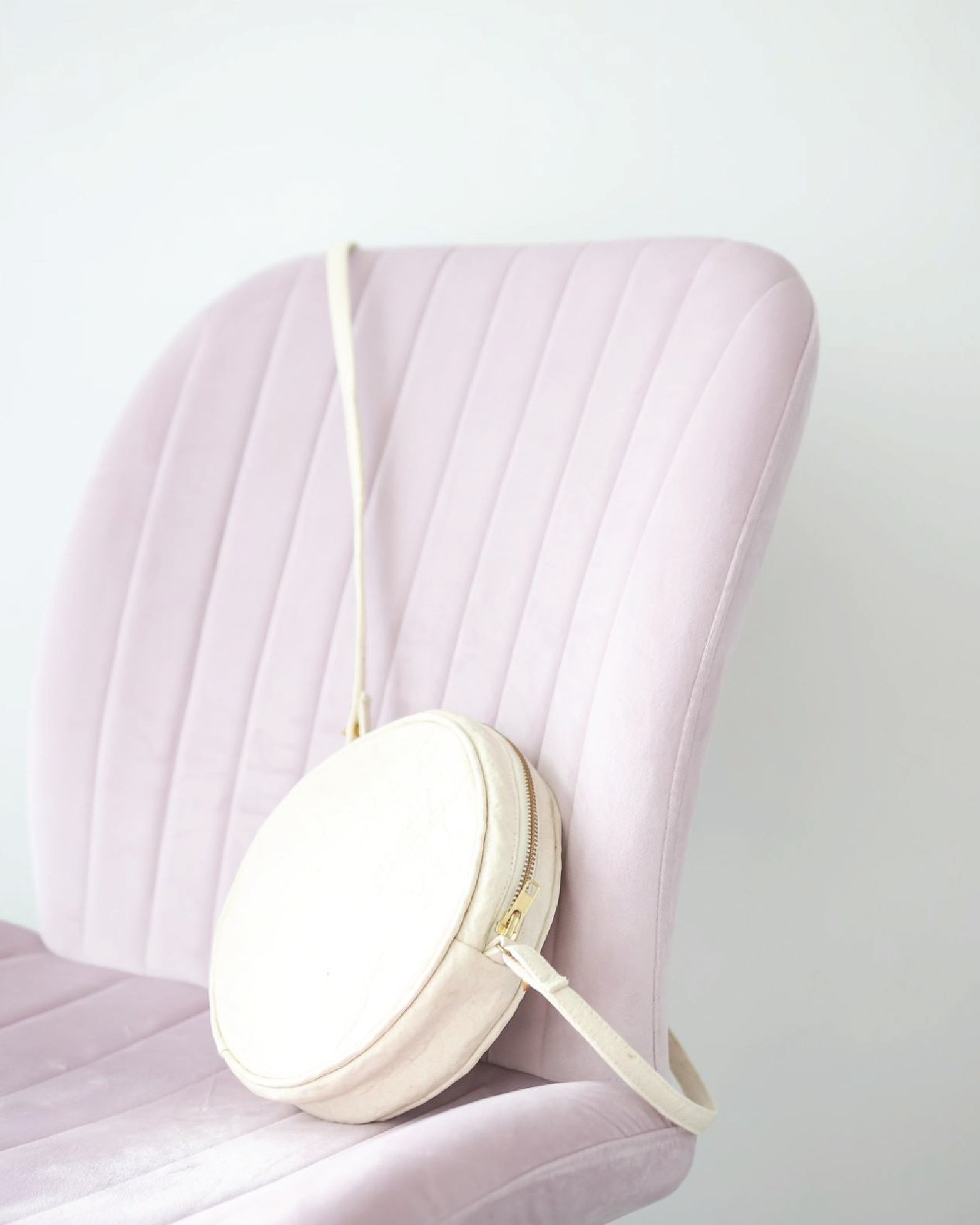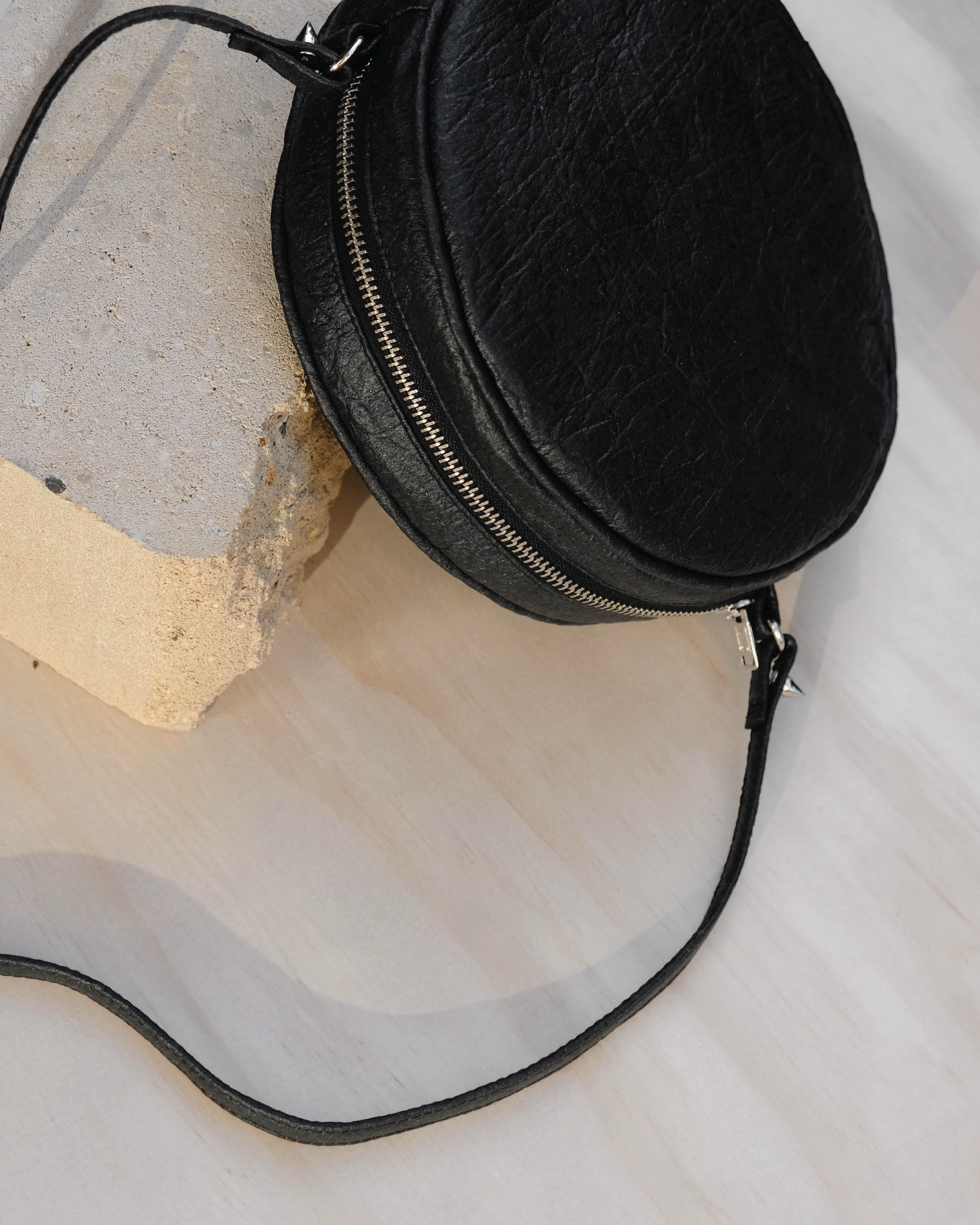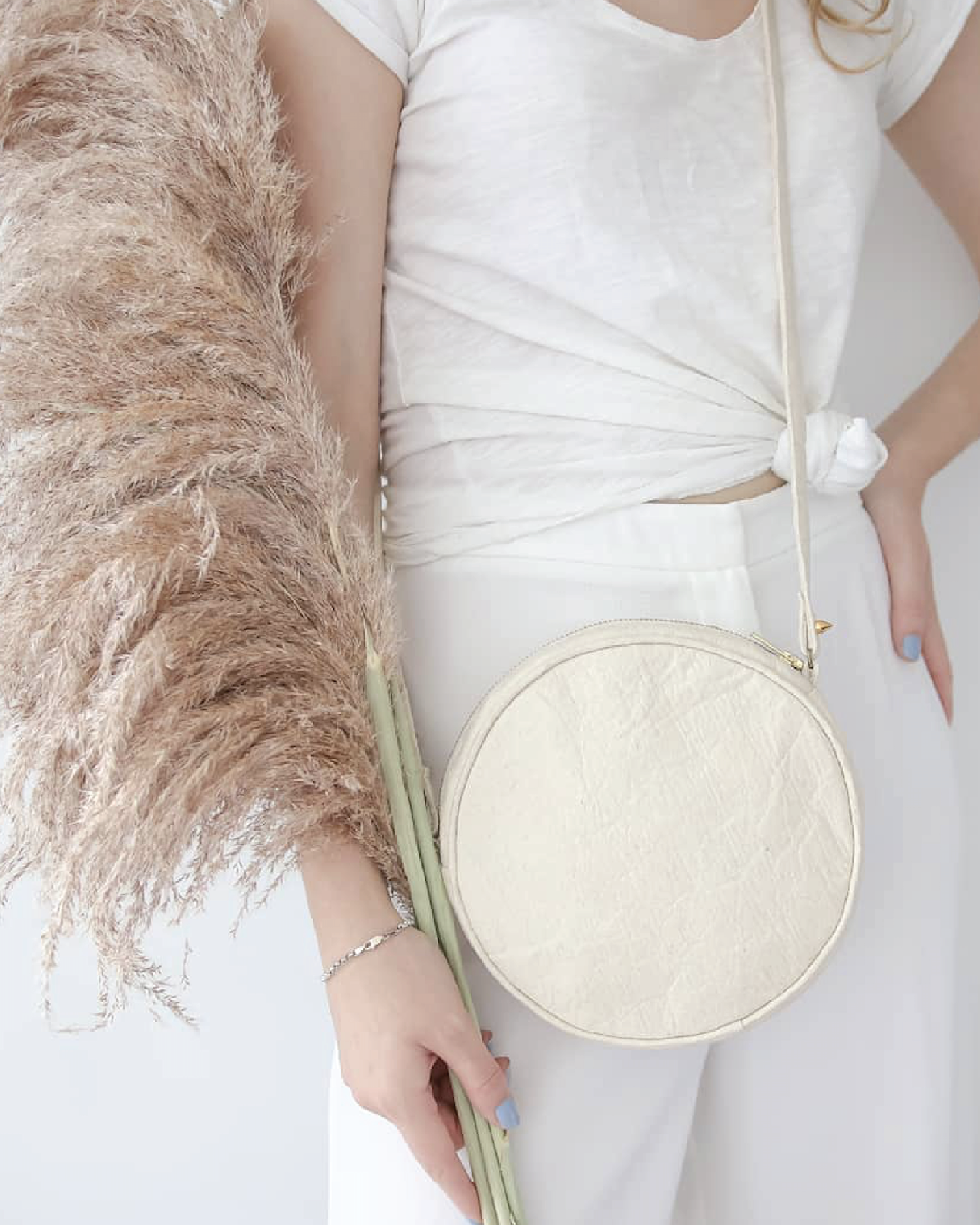 Pinatex
"Piñatex® (AKA pineapple leather) is a sustainably-produced plant based textile, developed according to the principles of a circular economy. The pineapple leaves that form the basis of Piñatex® are the byproduct of existing agriculture, so no additional land, water, fertiliser or pesticides are required to produce the raw material, and by adding value to a waste product provide an additional income stream to pineapple farming communities."
 Re-Purposed or Vintage
"Often if you look at something in the right way it has the potential to be more than trash. We like to re-purpose when possible, this could be thrifted materials, hardware from clothing or accessories that cannot be repaired or the hessian coffee sacks we use as internal structure on some of our bags. Additionally, vintage items are often built to last and have been around long enough to become cool again. We try to incorporate a little bit of vintage where we can like these colourful zips."
Brand New Materials
"Although the bulk of our materials are acquired through the first two avenues, there are times we need something we just can't find such as new thread, sewing supplies, labels, some hardware and fabrics. It is very important to us to keep this to a minimum so we can avoid adding to an industry that has so much waste already."
The Chloe Pinatex Pineapple Leather Crossbody Bag in Black is our personal fave, and we literally wore it everywhere we possibly could have. Grocery shopping? Yep. Dinner at a dumplings restaurant? Uh-huh. An afternoon at a family friend's barbecue we had absolutely no reason to bring a cute bag to? You betcha. Like most other companies that work within the sustainable fashion industry, the Velvet Heartbeat team design their goodies with longevity in mind, and their products will defy trends for years to come.
Velvet Heartbeat is an absolute knockout of a company—it's basically the Margot Robbie of the vegan products world. They're 100% cruelty-free and 100% transparent, and they are always searching for better ways to do ethical and sustainable business. They even want you to get involved! If you have any questions at all about their products or processes or you have a good tip on how to operate that little bit eco-friendlier, they would love to hear from you. Oh, and you can get 10% off their products with the code ETHICALMADEEASY! Velvet Heartbeat, you have Ethical Made Easy's heart.
Want to know where Velvet Heartbeat sits and what they're working on in terms of these 5 values? Hover over these values to find out.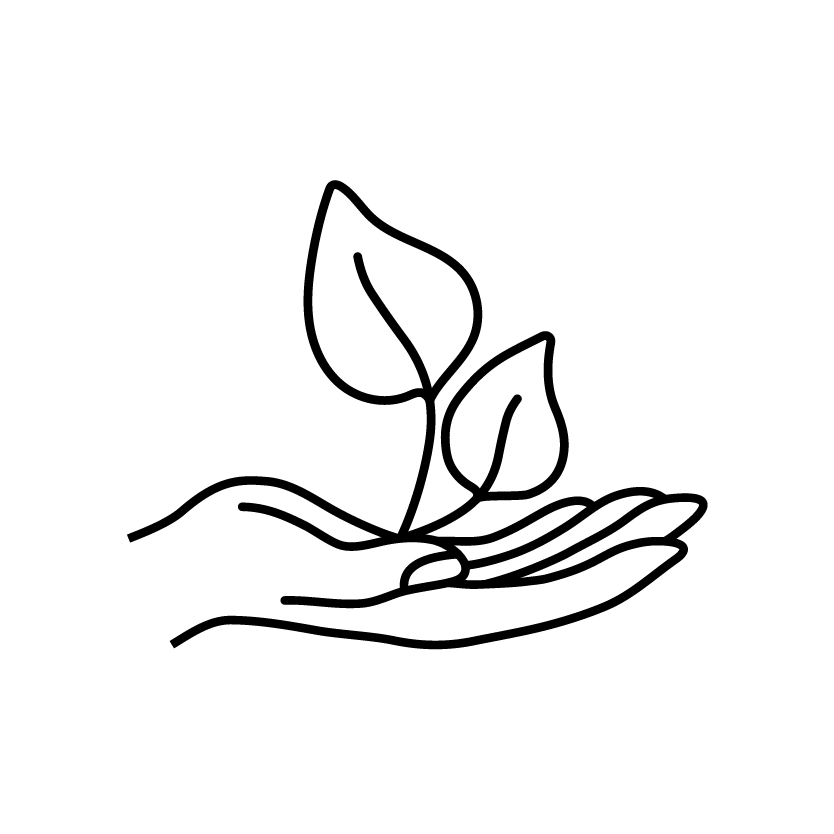 Eco Friendly
Our packaging is plastic free, aside from the document pouches required for our international packages (something we are actively looking to resolve). The internal structure of our bags is also plastic free, and we utilise recycled hessian coffee sacks and hemp string for our piping instead of traditional plastic or animal hair stabilisers.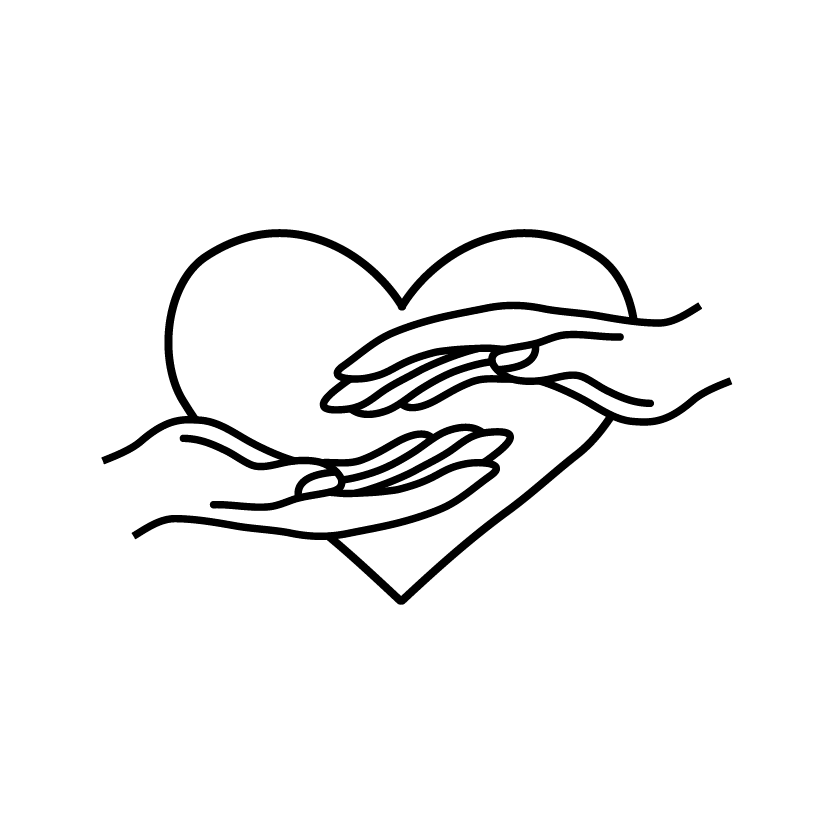 Fair
Everything is made in our own workroom with wages budgeted to meet or exceed the New Zealand living wage (currently at $20.55/hour). The brand is still small so it's very easy to keep production in-house at this stage, however there are a number of very skilled workers in local factories that can be properly vetted and regularly visited to ensure we consistently hold a high standard as we grow.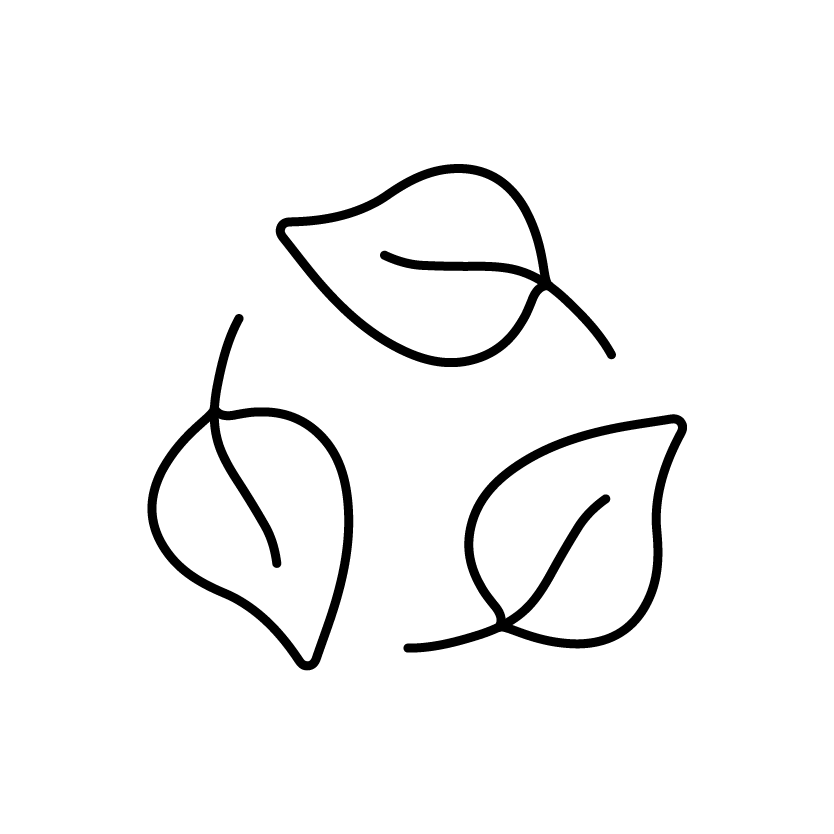 Minimal Waste
Minimal waste is incredibly important to the business. Everything from cardboard patterns to fabric pieces is cut frugally to produce as little waste as possible. Offcuts of a reasonable size are utilised in smaller designs and too-small scraps and loose threads are collected and incorporated as stuffing in designs like our faux fur pom pom keyring!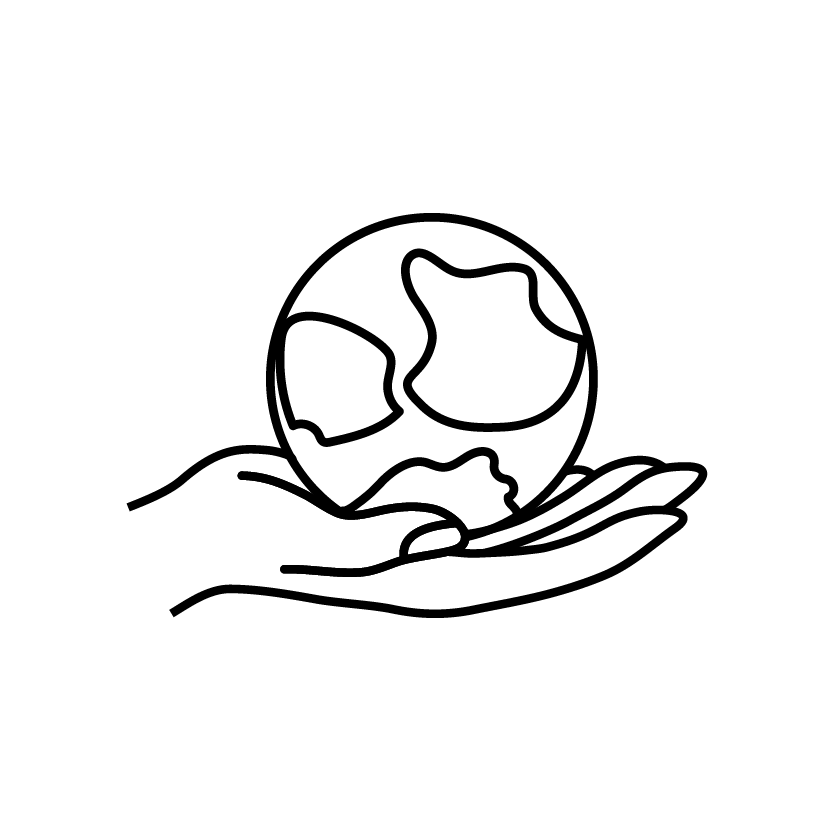 Give Back
It's absolutely something we are keen to add, with animal, environmental and people based charities relevant to our values. Currently the majority of profit has gone straight back into building the brand but watch this space!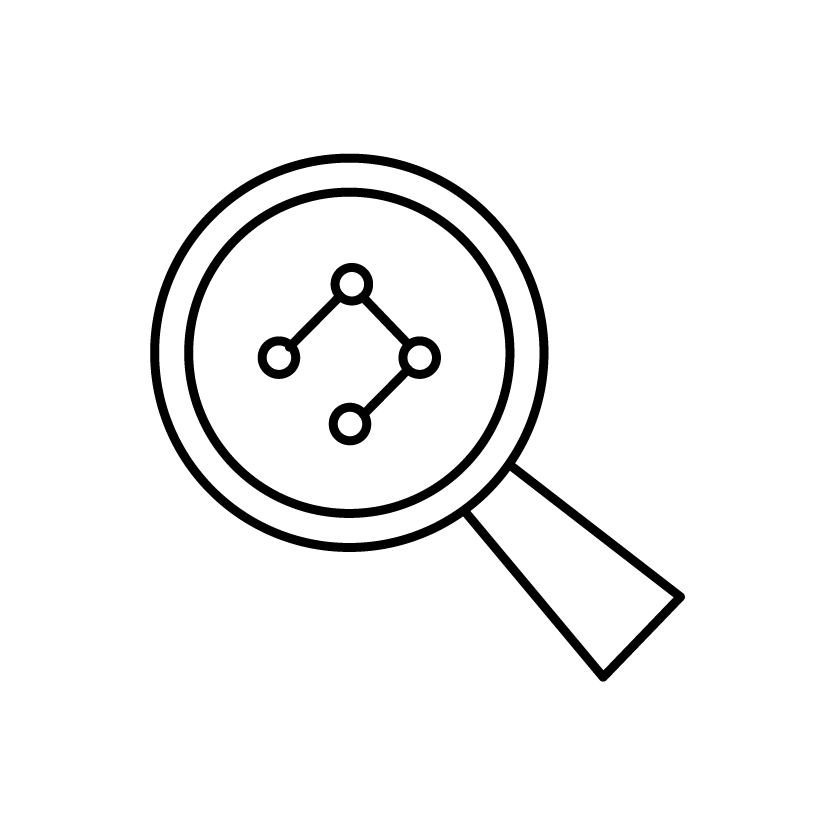 Transparent
We can trace some of our supply chain. Using deadstock makes it difficult to trace a large portion of our materials as they will often come with no information about their origin so we only know the supplier we are purchasing from. All materials purchased new come from reputable suppliers that can be traced and that meet our values.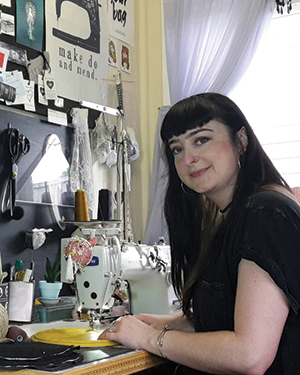 "From day one I've built my values into the core of the business, starting with being cruelty free so I don't use any animal fibres or skins. I then thought about the other impacts the fashion industry has on people and the environment and wanted to make sure I wasn't causing harm there either".