Vous
TAKE 10% OFF WITH CODE 'EME'
Values
Fair

Certified Organic

Made Locally

Gender Equality

Circularity
Meaning "you" in French, VOUS is an Australian slow fashion label crafting garments and accessories that explore the concepts of beauty, the natural environment, and you. 
Renee Verdon, VOUS' founder, is a huge advocate for slow fashion, and this is obvious in the way she conducts her business. Through considered design and a slow approach, Renee ensures that all products bearing the VOUS name are quality-made and long-lasting, and will (hopefully) remain out of landfill for good.
After having a successful career in clinical psychology, Renee wanted a change. Is it selfish to say we're glad she did? Renee studied at The Fashion Design Studio, Sydney Institute – an institute that has seen coveted designers including Alex Perry and Lisa Ho grace its halls – and from here, VOUS was born.
All of the VOUS products are designed in-house in the VOUS Newcastle studio, and production occurs in a 100% Australian-owned and family-run small Sydney business. Renee ensures she keeps a close relationship with her manufacturer so she can truly monitor each stage of the garment's creation.
In stark contrast to the typical fast fashion model, VOUS only releases two collections per year – Autumn/Winter and Spring/Summer. Yep, you read that correctly. After the collections are designed, sampled and produced, only 10 garments per style per season are created, which essentially means that each and every VOUS purchase is wholly unique.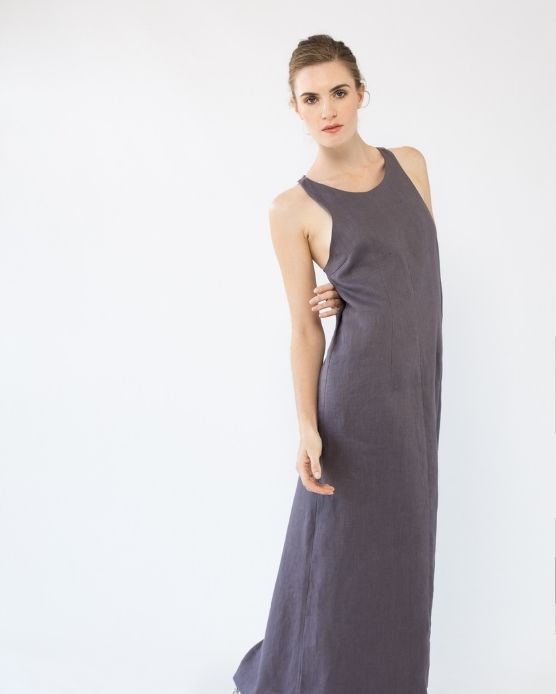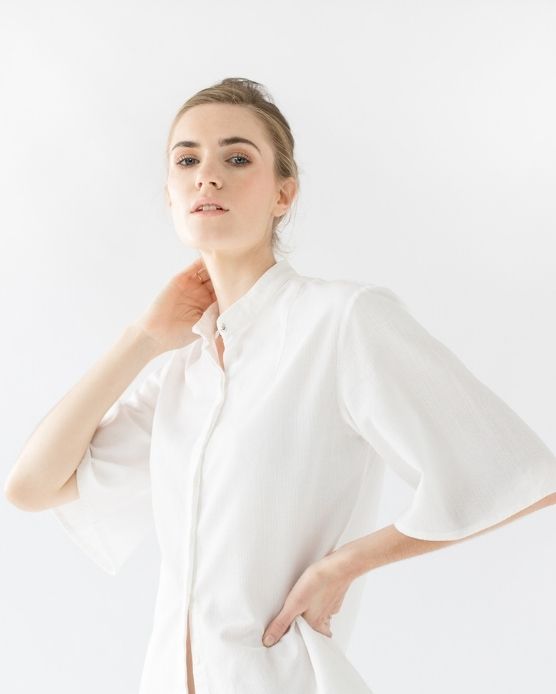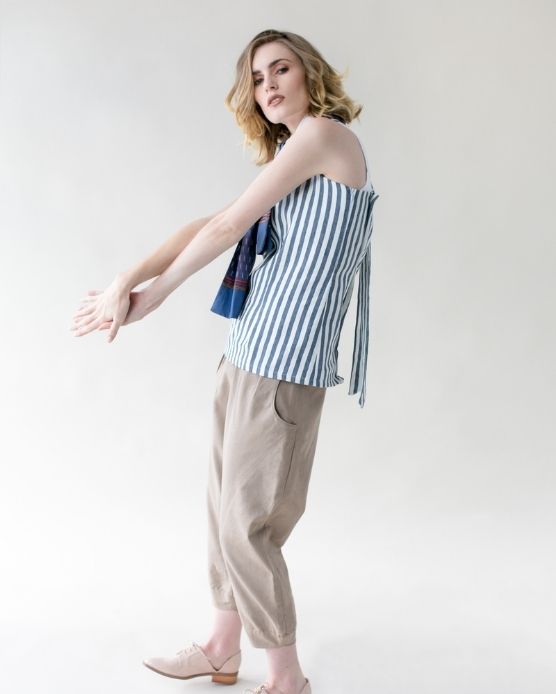 As for the fabrics used in the VOUS collections, they include natural and organic fibres, and are predominantly responsibly-sourced through a number of Australian wholesalers. The knit fabrics used are manufactured by a mill just outside of Melbourne, and VOUS also makes use of deadstock and end-of-roll fabrics, too. Although some of VOUS' woven fabrics originate offshore, Renee is transparent with this, and acknowledges that Australia does not have the manufacturing means to create certain fabrics.
Renee is extremely aware of the negative impact fast fashion is having, both socially and environmentally. Because of this, she is completely dedicated to minimising wastage wherever she can. Not only are her garments long-wearing and long-lasting, but any leftover materials are used to create the Zero Waste accessories range. Oh, and by the way, we can confirm that the Zero Waste Tote in Olive is hands down the best tote bag we've ever had the pleasure of owning. 
VOUS' slow approach to fashion is absolutely commendable, and is also completely obvious through every aspect of the business. Renee's efforts as a small business owner to reduce waste, source and produce locally, and to ensure her garments are durable and long-lasting shows that she is dedicated to her customers, to the people who create her garments, and to the planet on which the garments will remain in circulation for many years to come.
Want to know where Vous sits and what they're working on in terms of these 5 values? Hover over these values to find out.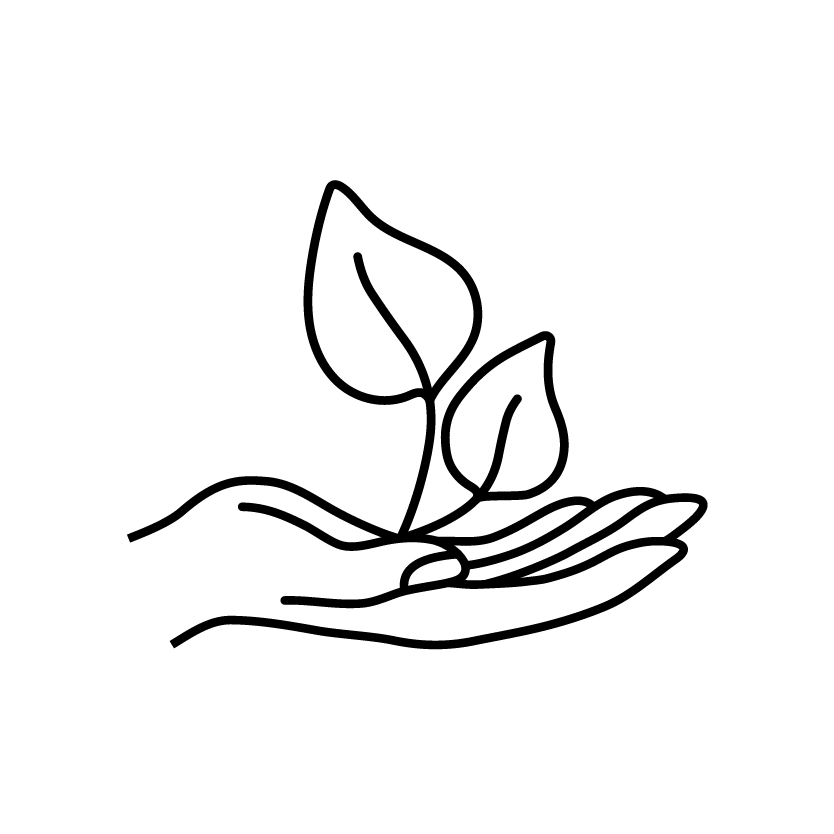 Eco Friendly
The VOUS brand uses natural fibres in each collection. These include organic cotton, linen and RWS wool. Our packaging is 100% plastic free and we use 100% recycled cardboard boxes to pack and send our products. Our lookbooks and any marketing materials are printed on recycled paper.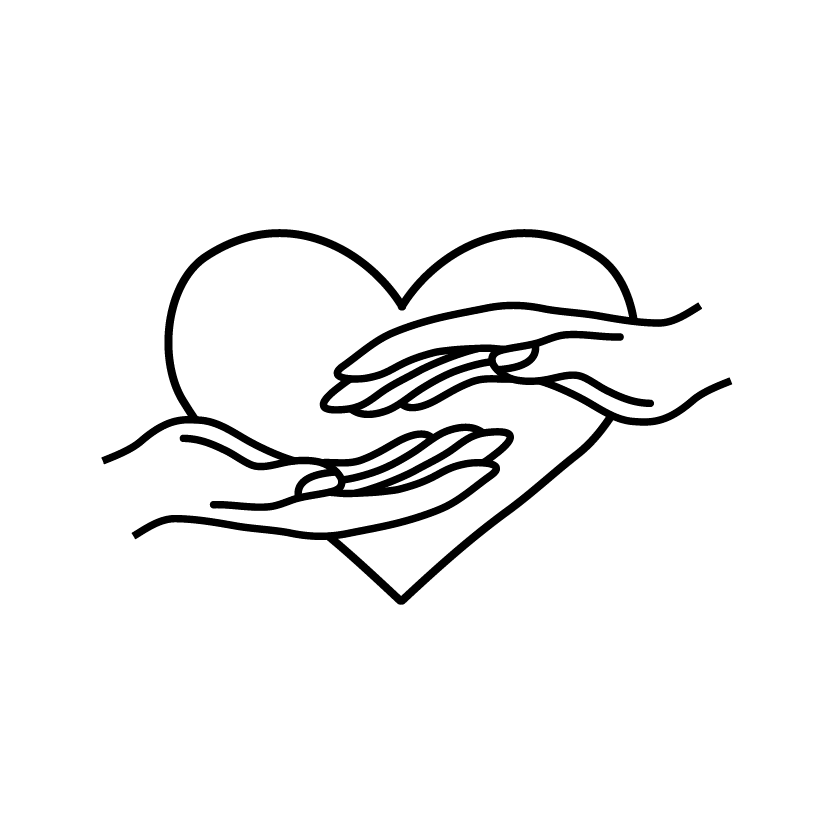 Fair
All garments are designed in-house in Newcastle NSW. Production occurs in Sydney by small family businesses that are 100% Australian owned. Keeping our relationships within the Australian manufacturing industry enables us to truly monitor each stage of a garments creation. Our makers, cutters and pattern makers are paid a fair wage which is set by the worker themselves.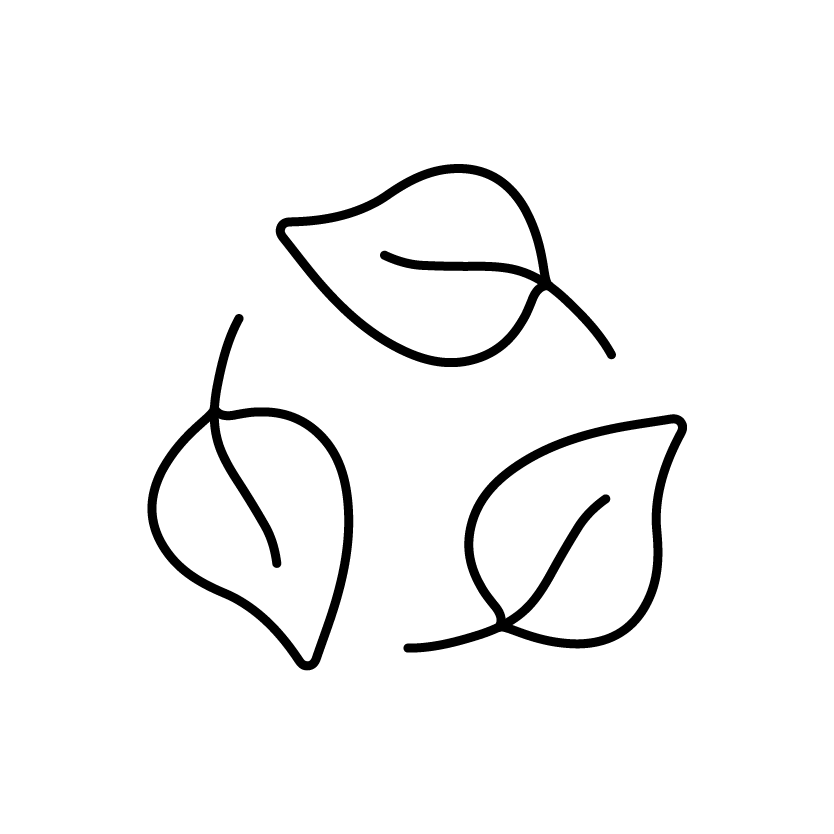 Minimal Waste
VOUS believes that fast fashion is one of the most polluting industries in the world. Our approach aims to minimize waste by creating long wearing garments that will take pride of place in your wardrobe for years to come. Our production processes also utilize as much fabric as possible, by creating our Zero Waste accessories from left over materials that would otherwise be sent to landfill.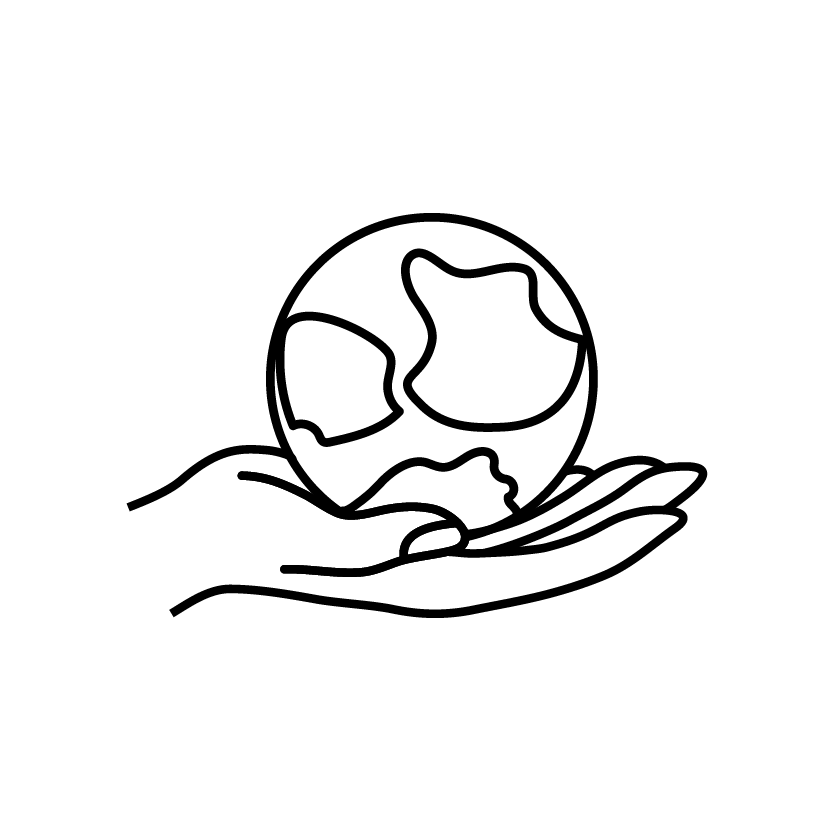 Give Back
VOUS regularly supports the Red Cross via a monthly donation. We also give preloved, sample and unsold garments to our local preloved retailers to be sold in their stores.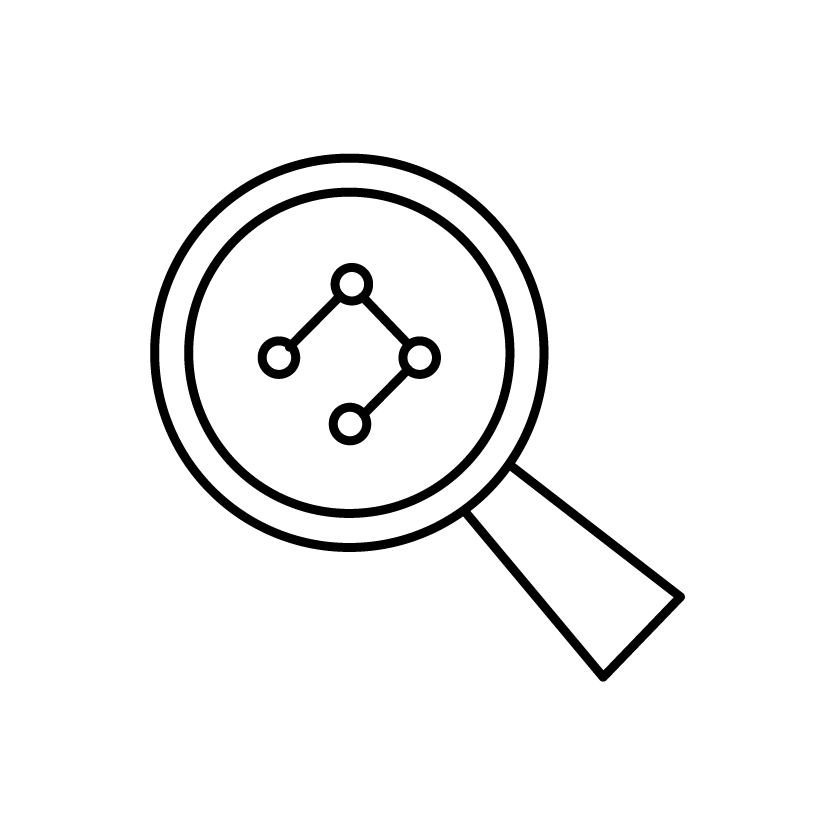 Transparent
VOUS is able to trace our production line and the processes associated with production, as this either occurs in our Newcastle studio or through small family businesses in Sydney. Traceability of our fabric supply chain however is a more complicated process. We aim to be as informed and honest about our knowledge as possible. Traceability of fabric supply chains is an area of our business that that we are committed to working on.
Behind the Brand
"Natural fabrics allow your body to breathe, do not pollute our waterways through microplastics being shed during the washing process and have an enormous amount of versatility".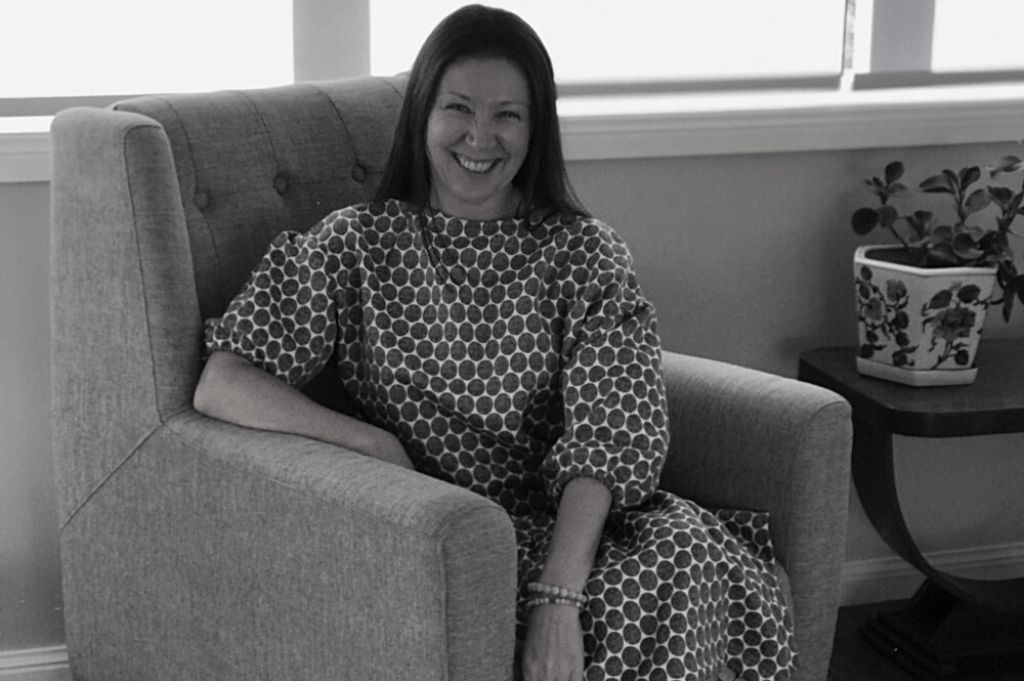 What made you start VOUS?
The VOUS label was created in 2013 after graduating from 'The Fashion Design Studio, Sydney Institute'. Sewing and creativity had been a passion of mine since my teenage years, but it wasn't until I began to study Fashion Design at a tertiary level that I explored it as a business. Creativity was my initial reason for pursuing a fashion label, however, as I've gone further into creating this business my drive has shifted to focus on advocating for a change in how people consume fashion, i.e the slow fashion approach. Today I hope that VOUS is a vehicle through which people and the planet are put before profit. I believe that this is a new way of doing business that is very exciting.
Do you have a morning routine? If so what is it you do to set yourself up for the day ahead?
My weekday morning routine generally consists of waking up and getting my 4 yr old ready for preschool- which is often a slow process! On weekends I love to start the day with my Iyenga Yoga practice, followed by 10 mins of meditation. I find that this places me in a great headspace to start the weekend.
What's the biggest barrier you've found to succeeding as a socially conscious business?
As a Slow Fashion Label that limits how much it produces each year, I have found it hard to find production businesses that are willing to work with low minimum orders. I am extremely lucky to have been able to partner with the garment maker, cutter and pattern maker that have taken VOUS on. Their work with my brand has allowed me to expand beyond what 1 person can produce and keep my pricing attainable for the consumer.
Within the ethical fashion community, there's a big question that we ask which is 'who made my clothes?'. In the scope of VOUS, who made your garments? Can you tell us a bit about them?
Each VOUS garment is made by either myself in Newcastle or by our maker, Aytul. Aytul works for herself, at home in Sydney, in an environment where she can control how much work she accepts, the timelines that she can complete this work and the pricing that allows her to support her family.
Why did you pick the fabrics you have chosen to work with?
I have always loved the feel of wearing natural fabrics. Natural fabrics allow your body to breathe, do not pollute our waterways through microplastics being shed during the washing process and have an enormous amount of versatility.
Best piece of advice you have ever received?
Don't worry about what other people are doing- focus on you.
One book and/or documentary everyone should read/watch? Why?
I love Rise and Resist by Clare Press as it sparks my inner activist.
Are there any other Movers & Shakers out there in your world that you think people should know about?
I believe that it is the small independent slow fashion brands, the local independent retailers, the slow homewares shop that you love to stroll through and the everyday person that falls in love with your brand that will make difference in our world. To me, they are the everyday movers and shakers.