Z. The Label
TAKE 10% OFF YOUR FIRST ORDER WITH THE CODE 'EME'
Values
Give Back

Vegan

Made Locally

Gender Equality

Circularity

Fair
In our years at Ethical Made Easy, we've noticed a common theme: a majority of the founders behind the incredible ethical brands we partner with have witnessed firsthand the extremely negative impact fast fashion has on the environment, which is why they are so passionate about creating a positive difference. Josi Jentzsch, founder of Z. The Label, is no different, and we love her and Z. The Label already.
Z. The Label is an Australian ethical fashion company producing beautiful, made-to-order garments from quality, responsibly-sourced materials. After working in the fast fashion industry, Josi wanted to "create a label that reduces its footprint and is consciously circulating money within the Australian economy." Every single order is made in the Gold Coast by a small (and local) team; a team that draws the patterns, cuts each piece, and sews every garment.
"There was never a question about where we would produce our garments. It was our dream to employ fellow Australian creatives. We know exactly where our team works and what their working environment looks like."
What's more is every piece bearing the Z. The Label name is breastfeeding friendly, and although they aren't designed specifically for current or expecting mummas, each garment is intended to travel with its wearer throughout all seasons of her life. Z. The Label is completely committed to ethical production, sustainability, local craftsmanship, and transparency, and this is obvious throughout every aspect of their processes.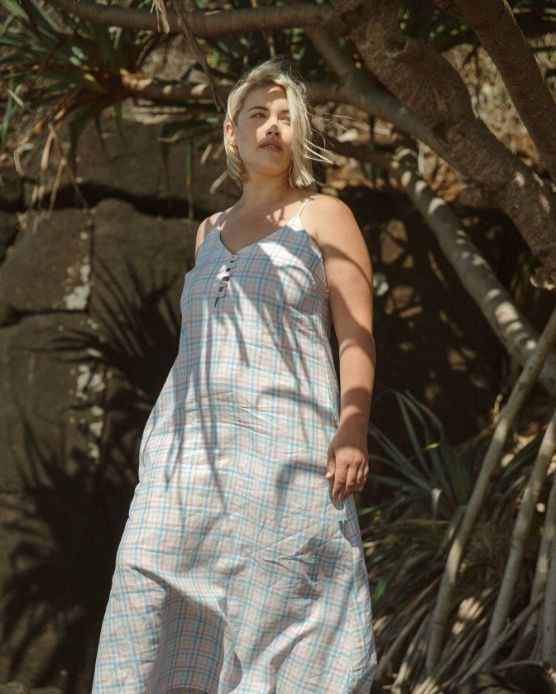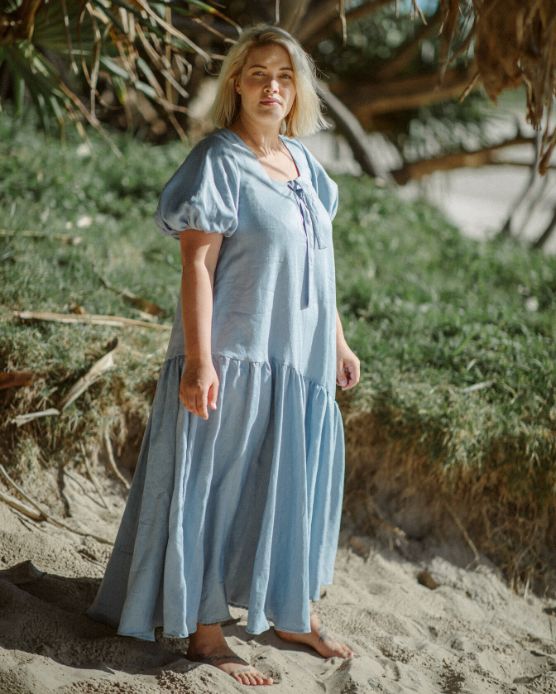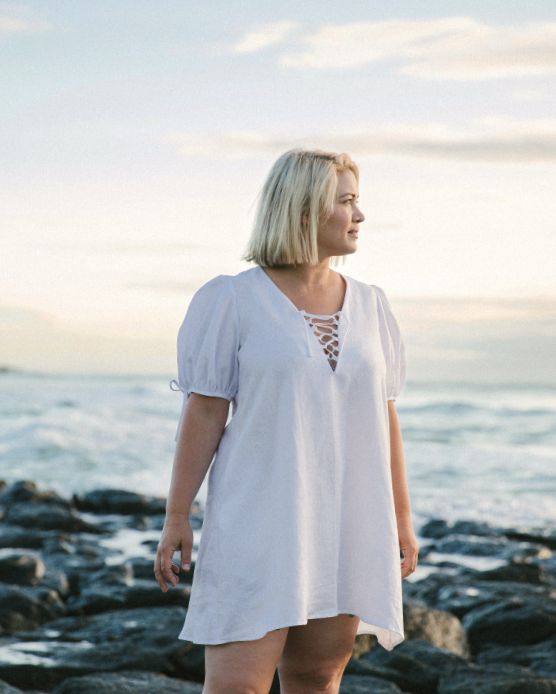 Made-to-order
Why made-to-order, you ask? Well, this system shows a further commitment to sustainable production. This is the chosen method at Z. The Label not only in order to control and reduce the amount of waste the company produces, but also to give the customer the satisfaction of knowing the garment they've ordered has been made specifically for them. Oh, and when there is scrap fabric leftover, it is used to be sewn into sleep masks or recycled into samples. Oh, and just fyi, if your Z. The Label piece ever needs repairing, keep the receipt of the repair and get in touch, or send your piece back to HQ and they will take care of the repairs for you – all you'll need to cover will be the shipping costs.
Fibres and Materials
Z. The Label's fabric of choice is linen – high quality, OEKO-TEX certified linen, that is. Although the company endeavours to one day source their materials solely from Australian mills, this is not available to them just yet. However, their Gingham Linen is milled in Northern China, and dyed in an incredible environmentally-friendly process. As for the single colour linens, Z. The Label trusts Potter Textiles: a family-run business of 25 years that uses OEKO-TEX certified dyes. Z. The Label also uses deadstock fabric to create their beautiful garments. Currently, approximately 20% of their range is made from deadstock fabrics, and they only hope to increase this number as they grow. As for their wool, they use OEKO-TEX certified merino wool from ZQ Merino; a world leader in ethical wool.
Recycling
Yep, they even recycle. If ever you feel as though your Z. The Label piece has been left behind in your journey to find your own personal style, or if you just don't wear it but are vehemently opposed to throwing it away, Z. The Label will happily accept it back. Also, any end-of-roll fabric that they are unable to use is donated to The Social Studio: a not-for-profit social enterprise using fashion as a means of helping to improve the lives of young Australians from a refugee or migrant background.
Z. The Label has a lot of strengths. Obviously aside from their beautiful garments, their made-to-order method, and their unwavering desire to both employ local makers and only participate in ethical fashion production, this company is completely committed to operating with total transparency, and they are constantly trying to improve their sustainability processes. Honestly, this makes us love them even more. Progress over perfection, right?
Want to know where Z. The Label sits and what they're working on in terms of these 5 values? Hover over these values to find out.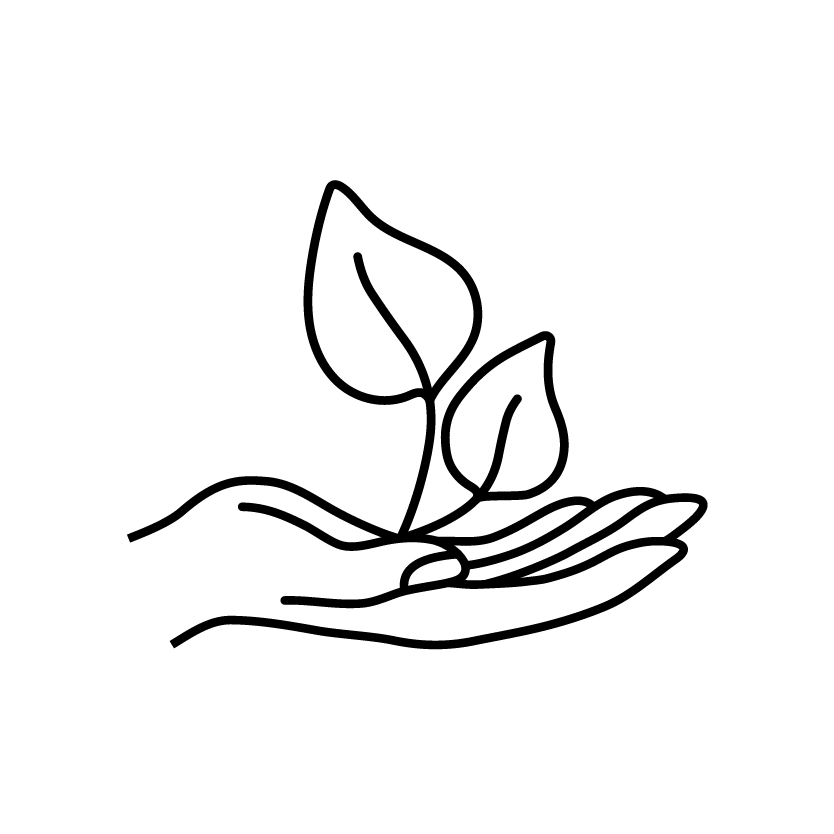 Eco Friendly
We value Mother Earth and are working daily to be as eco friendly as possible. We only use compostable packaging, our marketing material is printed on seeded paper that can be planted and will grow native Australian plants. We have chosen to go without swing tags to reduce unnecessary paper. Our sew in labels are made from recycled fabric.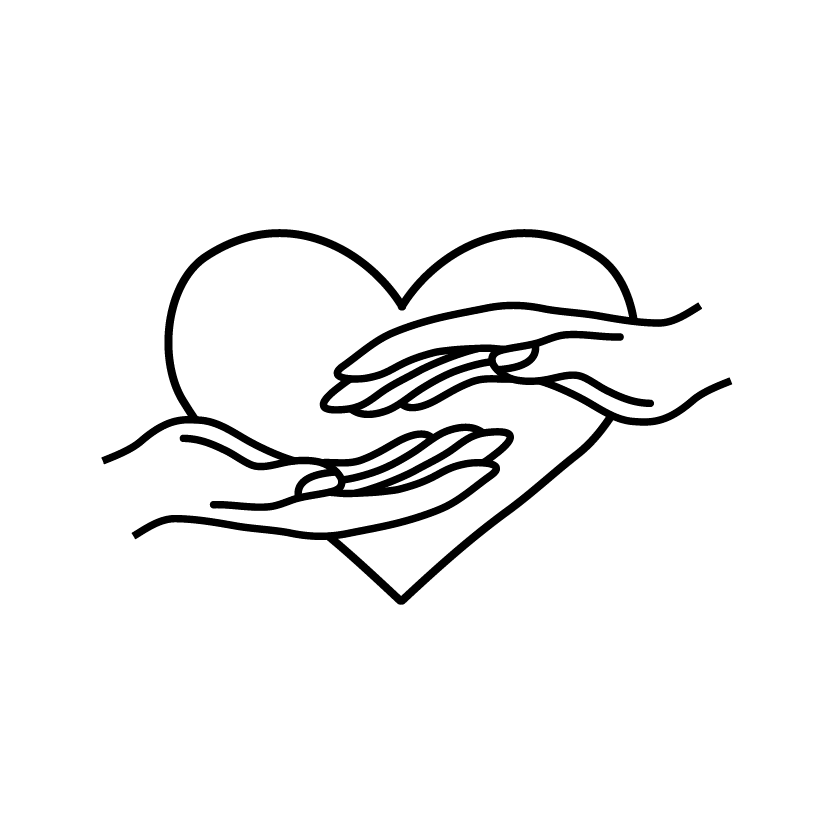 Fair
We pay our workers fairly. Our small team have set up studios at their own homes and we are often there and have seen first-hand that their working conditions are excellent.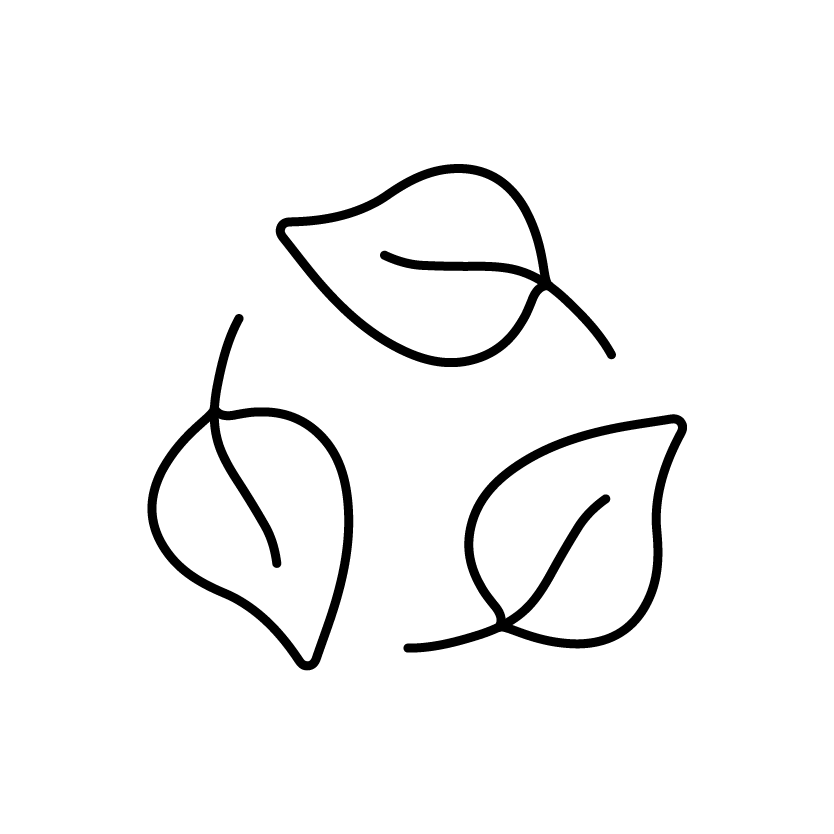 Minimal Waste
We are re-using our waste to create sleeping masks, packaging, samples and accessories for our photoshoot. We never use new fabrics at our sampling stages.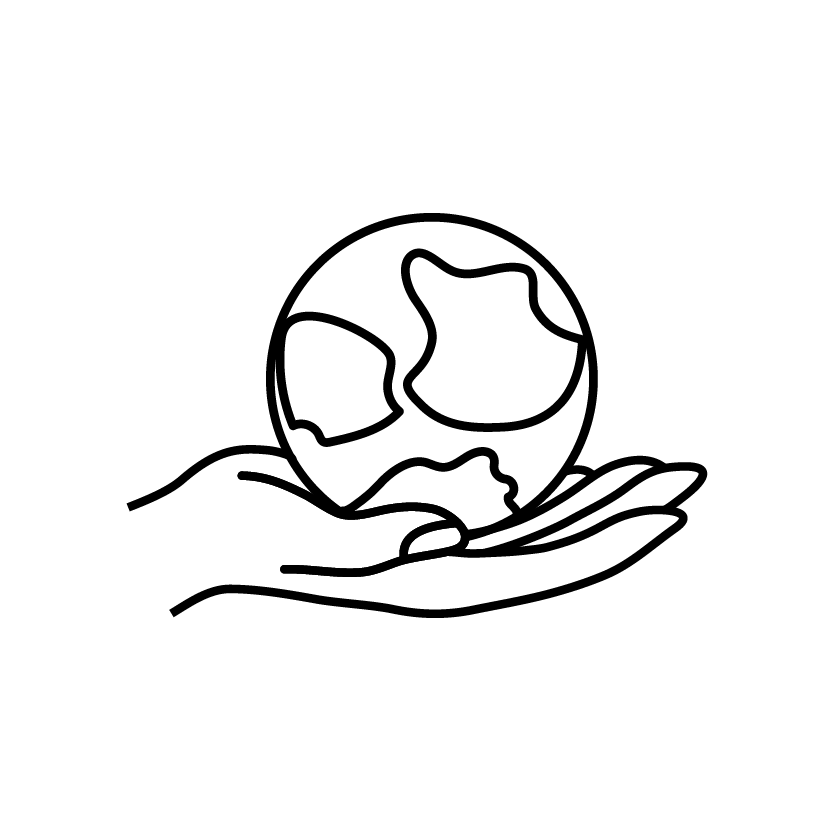 Give Back
We are huge supporters of Sea Shepard and we donate $1 from every sale to the organisation.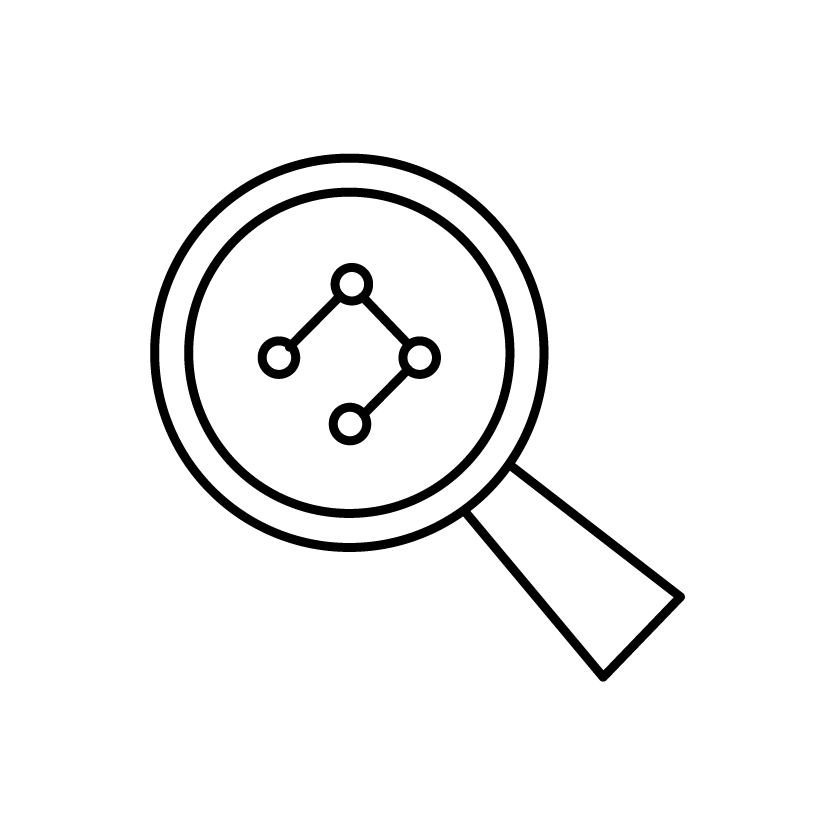 Transparent
We have been able to trace the supply chain of our different Linens, alas it is a little harder with the deadstock fabrics. This is something we are working on to improve.
Behind the Brand
"As a brand we don't offer immediate gratification as our pieces are made to order. Each piece is locally made for the customer. It takes time to build that relationship with our consumers. We believe that if we all took joy in embracing delayed gratification we could reduce our consumption drastically".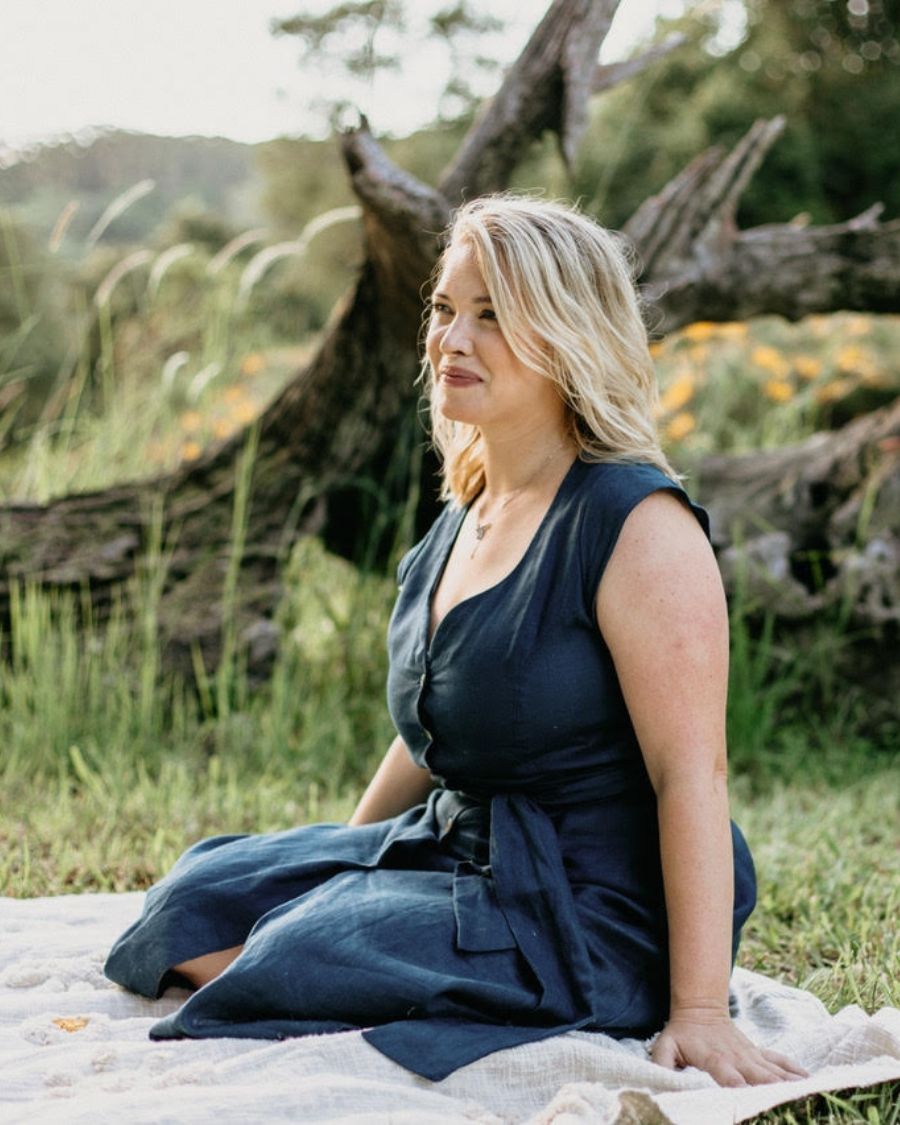 What made you start Z. The Label?
I worked in the fast fashion industry for over a decade and realised over time how much I hated the sheer volume of waste we were all creating. I feel pregnant with my first son, Zeppelin, and realised I had to make a change as I want to create a better world for our children. I wanted to create transpersonal pieces that could be worn by bodies of all sizes and ages. As a breastfeeding mama I also wanted to create pieces that were completely breastfeeding friendly.
Do you have a morning routine? If so what is it you do to set yourself up for the day ahead?
My children decide on my morning routine. I am usually woken up by my toddler or baby around 6am and we start our day slowly. All meals are a family affair, so we make our breakfast together and then usually head out into the garden for most of the morning. We all have the best day if it's spent amongst nature. Somewhere in between all of this I squeeze in a shower. Once a week I make sure I get a little morning time to myself so I can practise yoga.
What's the biggest barrier you've found to succeeding as a socially conscious business?
As a brand we don't offer immediate gratification as our pieces are made to order. Each piece is locally made for the customer. It takes time to build that relationship with our consumers. We believe that if we all took joy in embracing delayed gratification we could reduce our consumption drastically.
Within the ethical fashion community, there's a big question that we ask which is 'who made my clothes?'. In the scope of Z. The Label, who made your garments? Can you tell us a bit about them?
We love the women we work with. We employ a local pattern maker who is based on the Gold Coast, she is incredibly knowledgeable and works from her home studio. We employ a dressmaker and cutter. Both of these incredible ladies work from their home studios.
Why did you pick the fabrics you have chosen to work with?
We chose to work with Linen and deadstock fabrics. Using natural fibres is the key for us. Linen is kind to our skin, it does not require hot washing and will biodegrade. Deadstock fibres are our way to re-purposing waste and creating unique threads.
Best piece of advice you have ever received?
Trust your intuition. This has served me well as a mother and as a business owner.
What's next for you and Z. The Label?
I would really love to create some incredible locally made knitwear for Winter 2022. I believe that we can find a small team of artisans that can make all of our knitwear dreams come true.
One book and/or documentary everyone should read/watch? Why?
I am a real True crime addict. Totally not ethical fashion related but I am a sucker for a True Crime Podcast.
The Jinx (I think it's on Netflix) is absolutely mind-blowing. The documentary HUMAN is one of my all time favourites.
Are there any other Movers & Shakers out there in your world that you think people should know about?
I am slowly but surely meeting other incredible ethical creators. Montana Lower is a wonderful mama and eco warrior (also the model for our second range), Charada from Jackfruit the Label is super inspiring, Kira the brains behind The Green Hub is absolutely brilliant, and so many more. We like to work closely with other local brands. It's truly the best feeling to see a range of products all created by clever humans wanting to achieve the same goal-a more ethical way to consume.