How we source brands
Whilst the word ethical has so many different meanings, unique to each individual, ethical fashion at its core is fashion that aims to reduce the negative impact on people, animals, and the planet. 
At Ethical Made Easy we believe in a sustainable garment industry and more transparent supply chains. 
We believe in a world where people are cared for, and where the word 'ethical' doesn't need to come before fashion in order for you to know that people and the planet have been cared for in the process.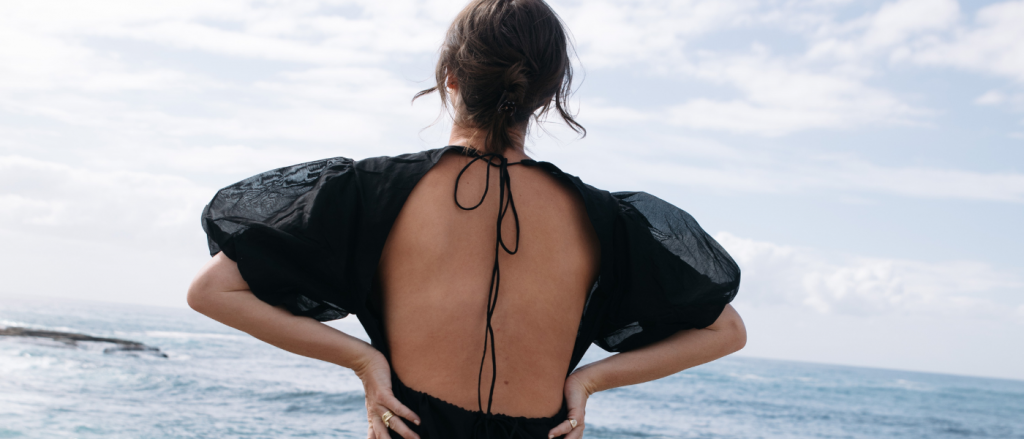 The garment industry is a beast.

And whilst it's already increasingly difficult to build a brand, once you add in prioritising social and environmental sustainability it becomes even more complex.
Add into the mix how rife greenwashing is, and the challenge to discover whether or not brands are talking the talk, or indeed walking the walk becomes overwhelming at best. 
That's where we come in.
Ethical Made Easy is a global platform that discovers, curates, and amplifies the best conscious brands in the world today to help you adopt a more ethical lifestyle for tomorrow's world. 
We believe that "ethical" is not a simple tick box.

An audit, an organic certification, or a factory visit doesn't mean a brand is ethical. 
We champion brands leaning into the nuance of being "better", prioritising transparency, adapting to better approaches as they become available, and fundamentally: telling the truth about the process.
Our expectations
A commitment to ethical, sustainable and mindful production in all businesses is fundamental to the future of our planet and its communities. Ethical Made Easy (EME) was founded to champion the work of these brands amongst conscious consumers. 
While considered practices are so often pioneered by smaller companies, EME acknowledges the often limited capacity of small brands to incorporate the most sustainable practices across their entire operations, and simultaneously holds larger brands to account for their sourcing practices and impact.

With this in mind, brands of all sizes must meet EME's mandatory values: fair, conscious materials, environmentally-friendly packaging, data protection and online privacy.

From here, brands can self-identify additional values-based characteristics, allowing our community to prioritise areas they are personally passionate to support. 
Fair
Certifications are not mandatory to be listed on Ethical Made Easy. However, brands who hold B-Corp, Fair Trade or Ethical Clothing Australia accreditations can move through our onboarding process slightly faster. 

There are a few common questions we receive when brands are enquiring about being listed on EME. We appreciate when a founder knows their supplier personally, especially if they meet with them regularly and grow their businesses alongside one another. However, meeting a supplier in-person does not ensure that a supply chain is fair and consistently safe.

Upholding agreements to ensure fair labour practices is important for brands of any size.
An agreement sets the tone of a partnership and should include commitments that:
Prevent child labour and forced labour;
Uphold worker and workplace safety; and
Ensure living wage payment.
In addition, we encourage brands to prioritise freedom of association (freedom to join a union and seek legal representation) and policies that uphold gender safety and equality.
Brands without audited labour certifications are expected to hold agreements with all suppliers ensuring minimum legal labour requirements (at country of production) are met and fair labour principles are being honoured by suppliers.

We also expect brands to be applying these standards in their own backyard, and confirm if internal policies cover anti-discrimination, workplace health and safety practices, fair employment of permanent, contracted and internship-based staff, and waste management and environmental impact processes.
Conscious materials
We value materials that are less harmful to our planet. Some examples of these conscious materials include: certified organic fibres; natural materials; recycled and circular materials; reclaimed or second-use remnants; and eco-tech fabrics such as vegetable-based leather alternatives or TENCEL. 

Traditional artisanal techniques
Traditional Artisanal Techniques means that the majority of the product (>80%) is made by hand or using traditional practices and tools that require specific artisanal skills – without the use of electric machinery. Sewing garments and footwear is not a traditional artisanal technique or practice. 

Other optional values
Vegan
Transparent
Give back
Certified organic
Circular practices
Made local 
Gender equality
BIPOC owned and/or led
Size inclusive
Additional areas of interest
Is there something you think we have missed? Are you excited and proud to be championing innovative practices that you think we would enjoy knowing about? 
Please note:
Ethical Made Easy bears no responsibility for the impact of brands' work and supply chain practices. We promote a transparent environment valuing feedback and at all times prefer to build a strong relationship featuring open communication with our featured and partner brands. However, we are also open to feedback from members of our community and will take on information regarding brand practices when provided by other parties. Where queries cannot be resolved, our actions will be guided solely by our mandatory values in an honest and open manner.