Chromosome Apparel
Values
Transparent

Fair

Give Back

Vegan

Certified Organic

Gender Equality

Size Inclusive
Chromosome Apparel is a Canada-based ethical fashion company for everybody and every body. With a heavy focus on inclusion, Chromosome Apparel is making moves to "use style as a means to unearth the beauty of real human beings – in all our variations – as we remove outdated stigmas attached to disability, mental health, addictions, size & gender." 
All of the clothing bearing the Chromosome Apparel name is inspired by Juliet's (the company's founder) sister and daughter; Juliet's sister was born with an invisible disability, experienced exclusion and trauma and died by suicide, and Juliet's eldest daughter has a very rare genetic variation. With this, Chromosome Apparel provides affordable clothing to anybody and everybody, high incomes or low. The team does everything they can in order to keep the prices low, without compromising on their ethics, with a hope that one day they will be able to provide jobs for disabled people.
Chromosome Apparel works directly with Purnaa to manufacture their garments. Purnaa is an ethical and sustainable clothing manufacturer that helps previously exploited workers, as well as survivors of the sex trafficking industry, to get back on their feet. To do this, Purnaa teaches these workers valuable skills, and prioritises living wages, health benefits and educational scholarships, as well as other community building initiatives. We can see why Chromosome Apparel chose this completely incredible socially responsible company.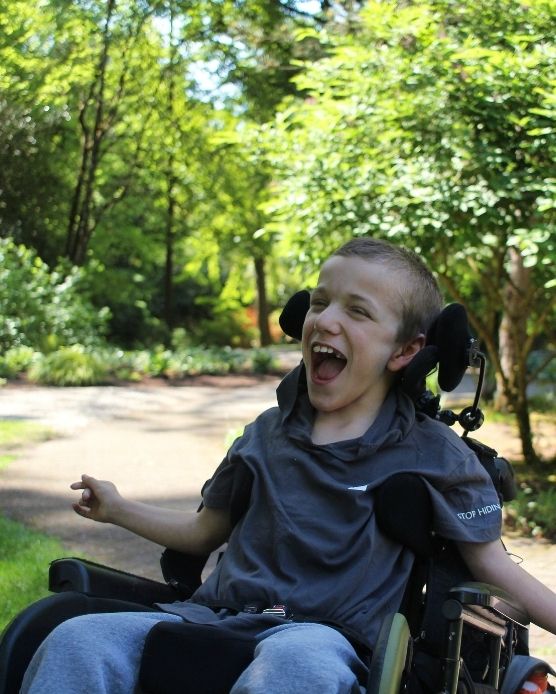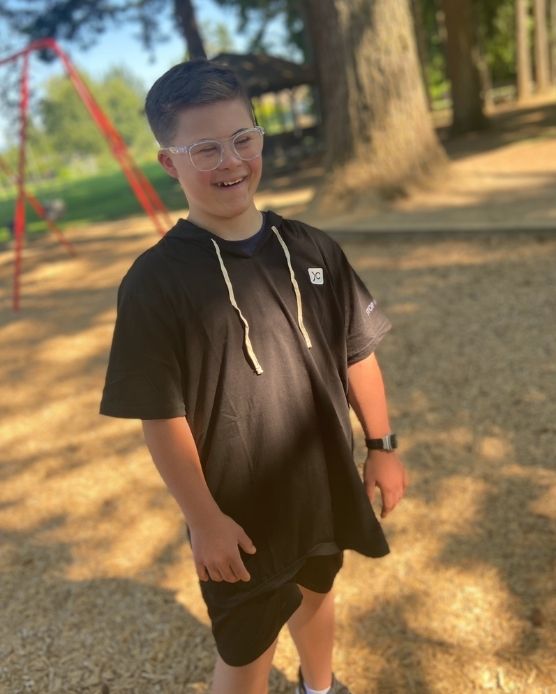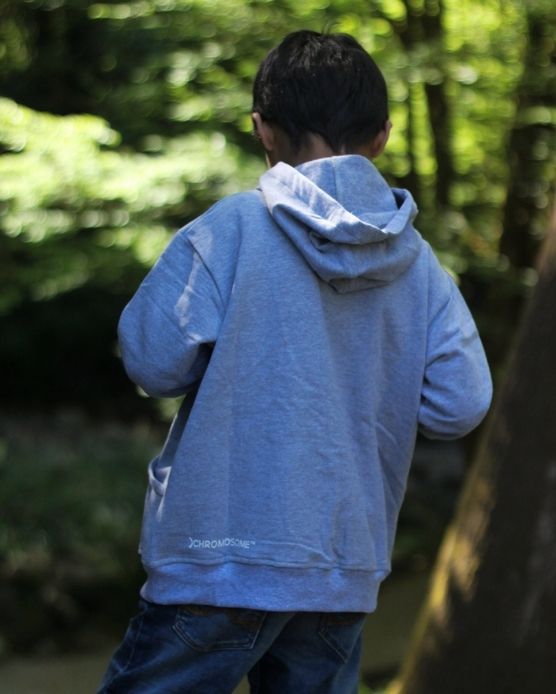 Want to know where Chromosome Apparel sits and what they're working on in terms of these 5 values? Hover over these values to find out.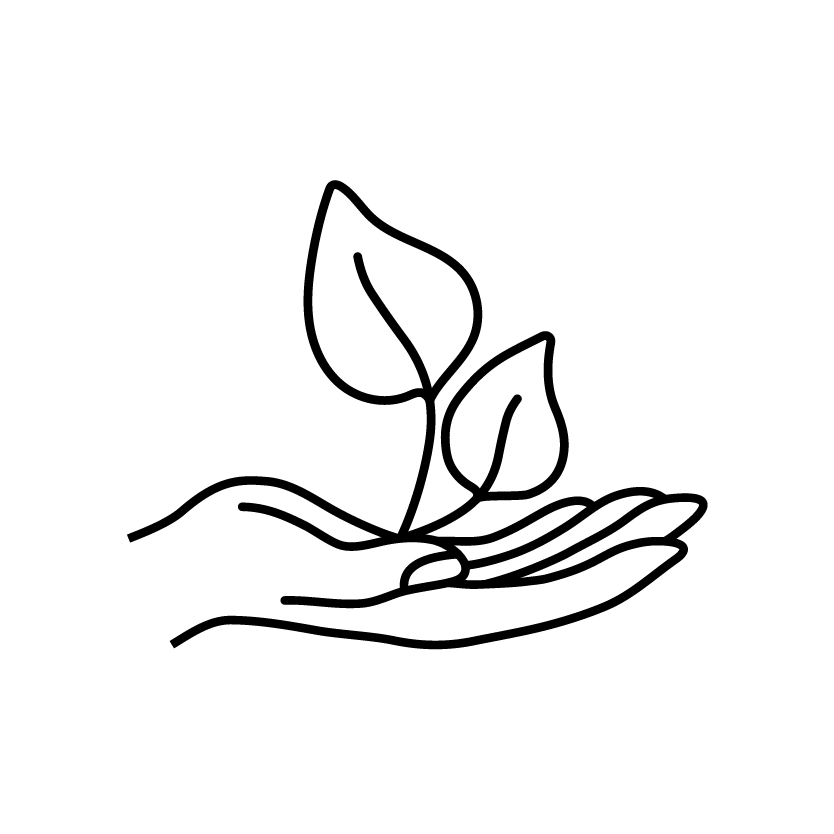 Eco Friendly
We use genuinely "zero waste, zero trace," PVOH garment bags that completely dissolve in warm/hot water. Our tags are handmade and hand cut Nepali Lokta paper (fully renewable resource) and are curbside recyclable. Our apparel mailers are made from 100% recycled paper and are 100% curbside recyclable. In receiving our shipments, whenever possible we will choose modes of transportation that emit the fewest greenhouse gasses and cause the least harm to the planet and its inhabitants.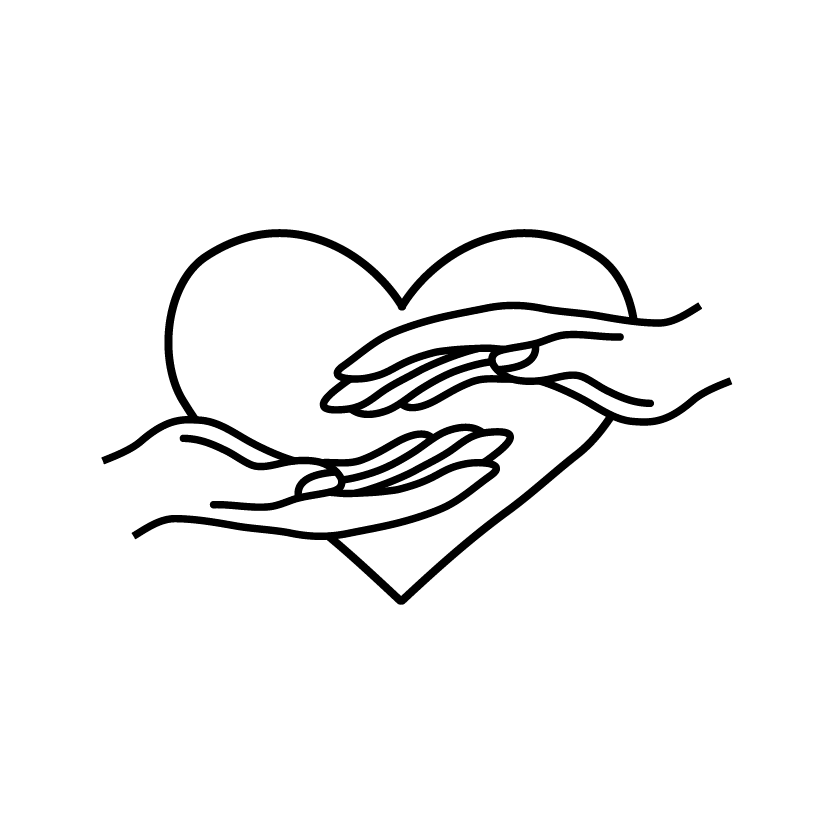 Fair
Our manufacturing partner Purnaa offers a detailed breakdown of social impacts. In short, Purnaa is an extraordinary employer helping previously exploited workers and survivors of human trafficking gain skills in a supportive environment that prioritizes living wages, health benefits, educational scholarships, and other community building initiatives.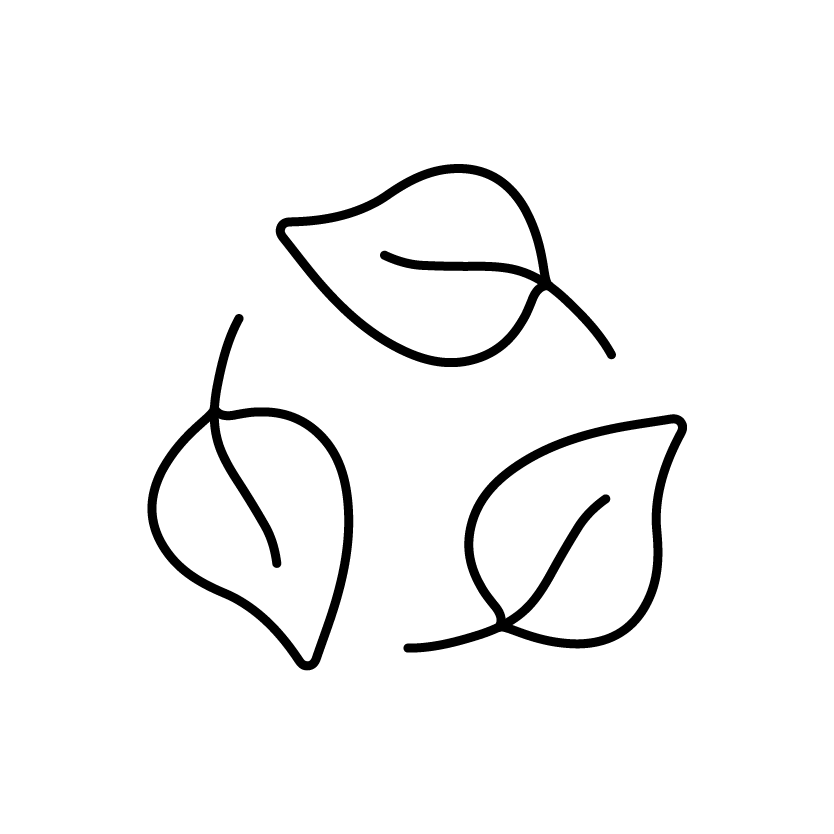 Minimal Waste
We chose Purnaa specifically because they were committed to ethical treatment of workers and their commitment to the sustainable practices. Purnaa works to reduce waste. Just one example: their deadstock fabric is shredded and used to make stuffing for mattresses.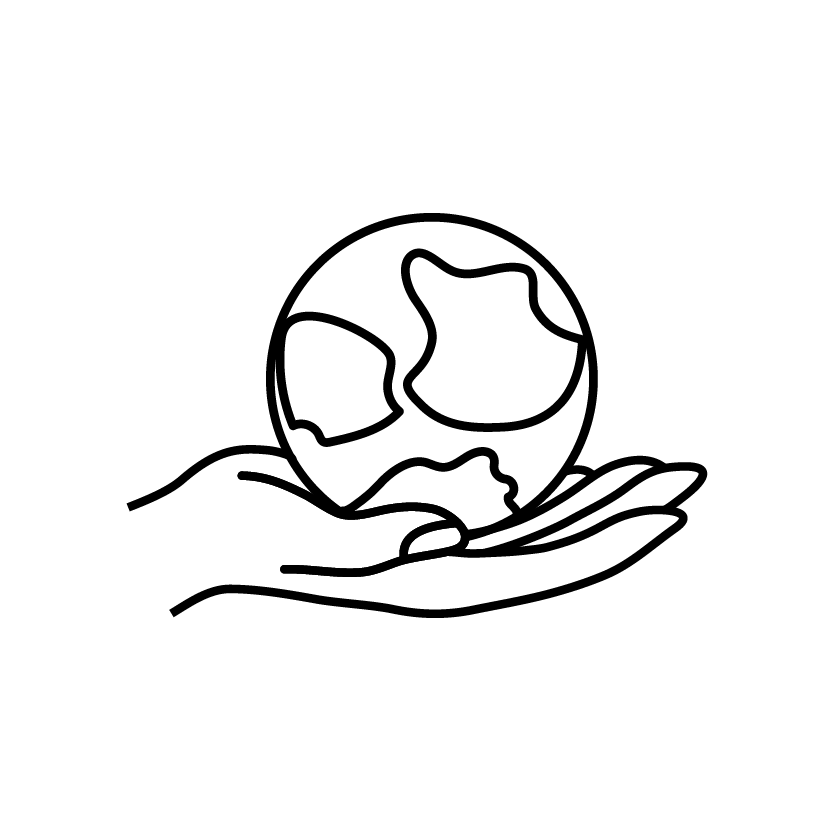 Give Back
We are a start-up and haven't made any profits at all, so it doesn't make sense to donate a percentage at this point. However, we decided we would start giving back from the start.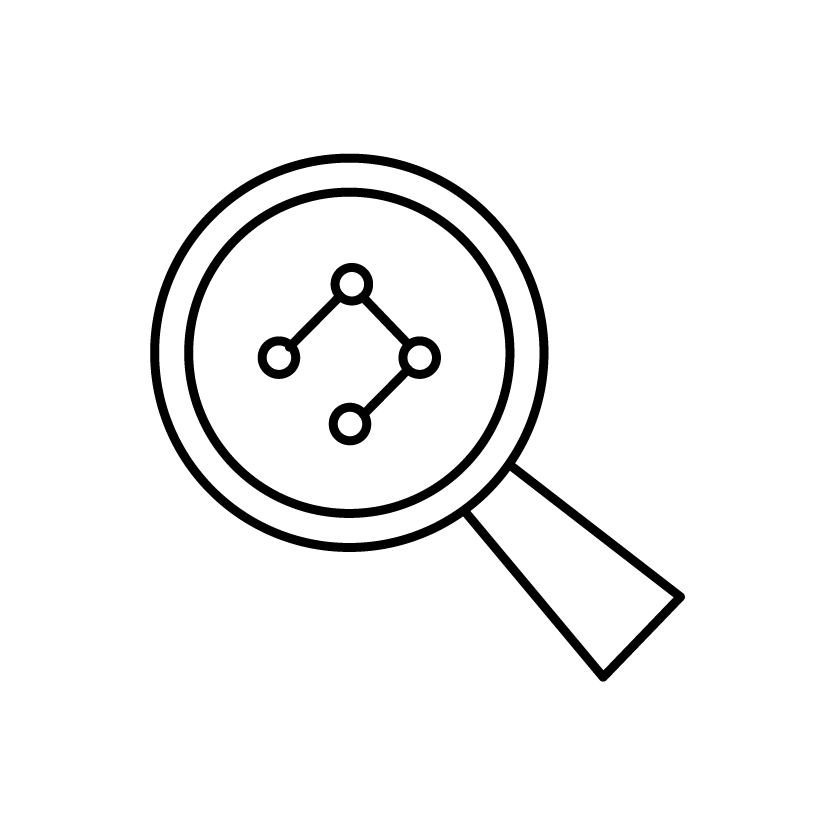 Transparent
We have worked very hard to reflect on supply chain as well as find a manufacturer who really cares about people and the planet. It's why even though Purnaa has a high MOQ from a start-up perspective and is not local, we found it impossible to choose anyone else at the time.
Behind the Brand
"Over the years, this social and educational exclusion our older daughter experienced eventually led us to the Social Model of Disability--a model that explains that being dis-abled is not a bad word. It's not a personal short-coming--it's a reflection on society, and it points to systemic injustice".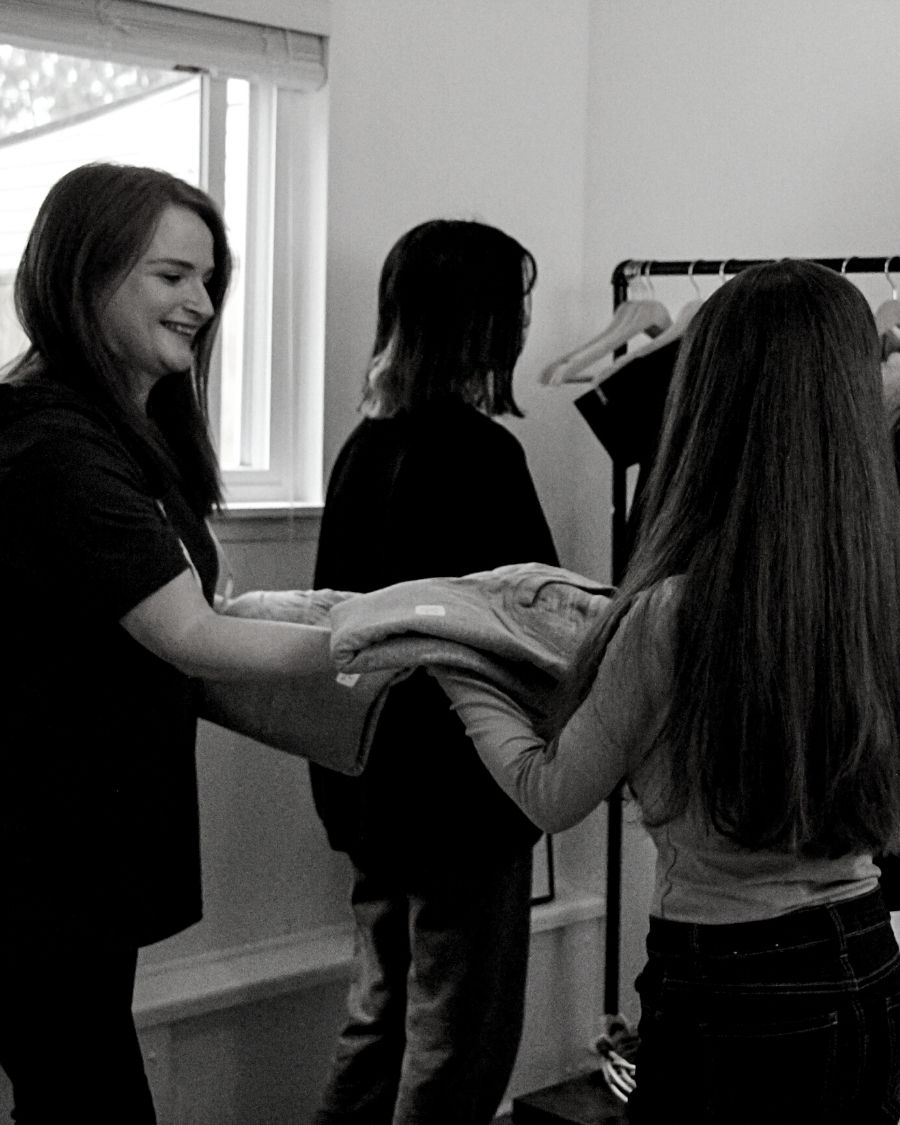 We have two teenage daughters. As our children entered the education system (as early as preschool) we saw the trajectory of our daughters lives grow in opposite directions because one has a disability (a rare genetic variation that resulted in her being different both physically and cognitively).
To our younger daughter, it was like the world became her oyster, but for our older daughter, we realised the increasing exclusion was as if society had already decided to place her on the fast track to poverty.
Over the years, this social and educational exclusion our older daughter experienced eventually led us to the Social Model of Disability–a model that explains that being dis-abled is not a bad word. It's not a personal short-coming–it's a reflection on society, and it points to systemic injustice.
Our daughter is being dis-abled by society because the world is set up for her to fail. We wanted a better life for our daughter and the many Disabled people growing up in a world that wasn't designed for their success. One day as our small family was chatting in the living room, I shared a fantasy I had that someone would start a brand that promoted Neurodiversity and helped develop allyship in a society that often forgets Disability is an essential part of Diversity.
We wanted these young people to look around and see fashion that reflects themselves and to build a pride that would push for societal change. Not everyone realises that pride is rooted in protest. It's a way of demanding human rights. Having lost a Disabled sister by suicide, I knew that if we didn't help support our daughter and other young people who are disabled by society, they would continue to suffer the injustice, the exclusion that leads to poverty and despair.
My partner/husband Keyvan said, "We shouldn't wait for someone else to do it. We should do it." I resisted for a while due to my own anxiety–knowing the financial risk we'd be taking (actually I had no idea the degree to which the financial risk would grow because we wanted an ethically and sustainably made and packaged product)."
Not only have we never worked in the fashion industry, we've never worked in the business world. Our experience is in healthcare, safety, and human services. But Keyvan kept pushing, and I finally realised that if we didn't try, we'd never know whether we would have made a difference in the world.
Nelson Mandela once said, "May your choices reflect your hopes and not your fears." So we've taken a shot in the dark hoping that our risk would contribute to a major change in the fashion industry. We have decided to take on an industry based on excess, exclusion, and exploitation of marginalised people and the earth, and partner with others to turn it into a force for restraint, moderation, inclusion, and the empowerment of marginalised people and the planet.
This company is also a way for my daughter to get access to a job she'd love. She loves fashion, style, modelling. Many things are overwhelming to her, but she's a natural model. Without this opportunity, she would not have had the same access to modeling as some other young people because she has some physical differences in addition to some social and sensory support needs.
What's the biggest barrier you've found to succeeding as a socially conscious business?
It's very expensive, and so the money that a less socially conscious business might have used on marketing is used to ensure our clothes are made ethically, sustainably, and improve the lives of others.
Within the ethical fashion community, there's a big question that we ask which is 'who made my clothes?'. In the scope of Chromosome Apparel, who made the things you sell? Can you tell us a bit about them?
That's the first thing we asked: Who will make our clothes? I supposed we could have looked to cheap outsourcing but we would be hurting one vulnerable population to support another–and that was completely unacceptable to us.
We looked around locally but couldn't find a manufacturer that had a clear commitment to both social and environmental sustainability. After a lot of research and dead ends, we discovered Common Objective, an ethical fashion network, where we found Purnaa, a textile manufacturer with a cause. Purnaa, based in Nepal, is a guaranteed World Fair Trade certified.
But more than that, they exist to transform lives and communities of people who have experienced significant systemic injustice — exploited workers, survivors of human trafficking, people stigmatised in their communities due to their caste, religion, or HIV status. They are taught new skills, earn a living wage, receive health benefits, bonuses, counselling, mentorship, have access to education scholarships for themselves and their children.
Purnaa has partnered with Freeset Trust, "an organisation that operates in the largest red-light district in the world, Sonagacchi, in Kolkata, India, where many Nepali women have been trafficked into sex work." Their joint initiative, Kolkata 2 Kathmandu, exists to help these trafficked women return home to Nepal, find good jobs, and the social supports to make fresh starts. In addition to their incredible social impact, Purnaa, is committed to environmental sustainability in both sourcing and work practices.
Why did you pick the fabrics you have chosen to work with?
Our manufacturer works primarily with 100% organic cotton. Our hooded t-shirts are made from 100% organic cotton–soft, excellent quality fabric produced to last. Our sweatshirts and hoodies are a 100% cotton, soft jersey-knit fabric. We hear from customers that they are so impressed by the soft, high quality fabric and construction of the garment.
Many neurodivergent people are sensitive to fabrics, so we have been careful to construct them in a sensory-conscious way (we say sensory-conscious because while our manufacturer doesn't have access to expensive seamless technology, we take care to ensure the clothing is comfortable. We consider details, like the use of the softest thread available, the cuffs of the sweatshirts and hoodies sewn on the outside rather than the inside of the garment, and we use block print for labels and instead of tags inside the shirts or embroidered logos. And for us, the process is just as important as the "ingredients." Purnaa is "slow fashion."
Our daughters are growing up in a society where young people are inundated with social media that promotes fast fashion. We've talked a lot about the effects of fast fashion with the hope that they will fight the intense peer pressure to purchase their clothes from places like Shein. In the documentary "The Real Cost" (of fast, cheap fashion) a young Indian textile worker says something to the effect that she did not want people to wear clothes made with their blood, the blood of the poor.
Best piece of advice you have ever received?
Be afraid, and do it anyways. I have spent my life feeling like Dorothy from the Wizard of Oz. A society based on exclusion, immediacy, excess, and a shallow sense of value is my "Wicked Witch of the West," and my one big job is to work up the courage to pour a bucket of water on her.
What's next for you and Chromosome Apparel?
Right now we are a start-up who wants to share our story, our website, and our products within our own country of Canada and around the world.
Our website conveys who we are as a brand–it's a place where you can learn about Neurodiversity, Disability, Mental Health and Addictions, and their relationship to poverty.
One book and/or documentary everyone should read/watch? Why?
Our website shares an article on a young Canadian, Autistic man who has made a film called, Education is a Human Right where he takes the audience through the history of the Canadian education system from the mid 20th Century until now.
It's only 20 minutes long and it's free to watch on YouTube. We hope everyone will watch it no matter what country they're from because he has taken on the UN Sustainability Goal #4: "to ensure inclusive and equitable quality education and promote lifelong learning opportunities for all" as a personal mission and he is calling others to join him.
This is very close to our hearts and you can watch it here.
Are there any other Movers & Shakers out there in your world that you think people should know about?
We absolutely love Twitter influencer Melissa Blake! Talk about a Mover and and Shaker! We'd love to send her a shirt, but she's got so many fans it's hard to get her attention. If you haven't heard of her, she is a Disabled woman who is very proud of her appearance, her beauty. She keeps showing her radiant smile despite a lot of hate thrown her way because her appearance diverges from society's shallow definition of beauty.
There are also a lot of movers and shakers with lived experience of neurodiversity, disability, mental health and addictions featured in our Community & Learning Hub on our website. Their voices are essential to our mission and we want to give them a platform just as much as we want you to purchase our clothing.