Nu Form
Values
Transparent

Fair

Give Back

Vegan

Certified Organic

Gender Equality

Circularity

BIPOC
Mindfully manufactured. Collectively conscious. Nu Form, a newly established activewear brand dedicated to ethical and sustainable production, inclusivity, and good activewear, has arrived.
The Nu Form brand is owned by its factory, so compliance to strict ethical policies is a no-brainer. This factory is both Business Social Compliance Initiative (BSCI) and Worldwide Responsible Accredited Production (WRAPS) certified to ensure an adherence to ethical and social compliant policies.
The Nu Form activewear is made with intention from custom woven, globally certified organic fabrics, dyes and finishes. As for the design of the activewear, the Nu Form team has ensured that the garments can be worn across all aspects of daily life, not just in the gym. The t-shirts, tights, shorts and crops can be just as easily worn to a coffee date as they can to yoga, and this considered, versatile and functional design further contributes to Nu Form's commitment to sustainability.
Nu Form's sustainable activewear is not necessarily gender-specific, and the tights, shirts, shorts and pants are non-discriminatory in their design. Furthermore, the Nu Form activewear is currently offered in sizes XXS through XL, however as they grow they will expand this sizing range even further.
Nu Form is a breath of fresh air in this age of mass-consumption. The exquisite activewear produced under the Nu Form name is done so with a deep commitment to environmental and social responsibility, to inclusivity, and to versatile and functional design, and we honestly could not be more impressed with this epic company's efforts.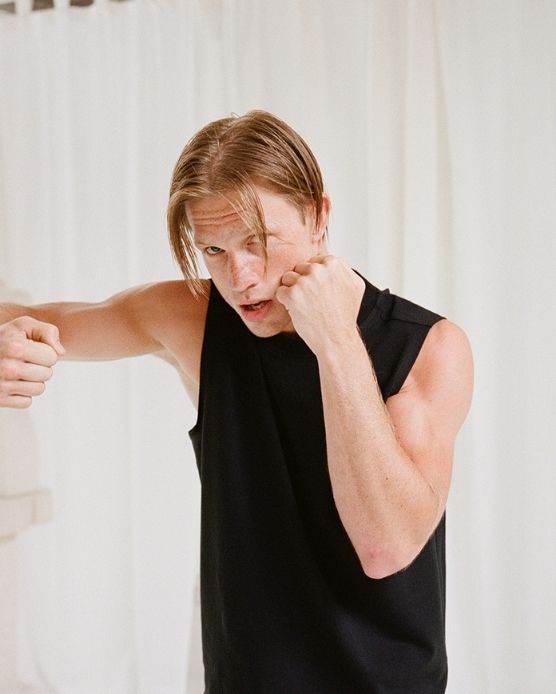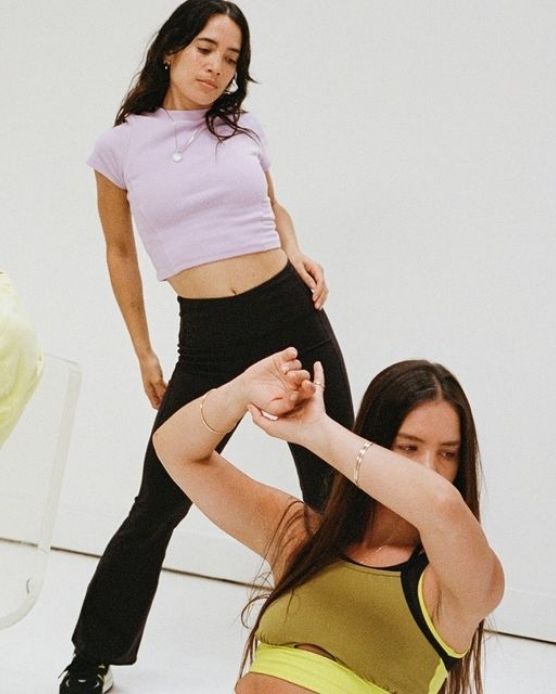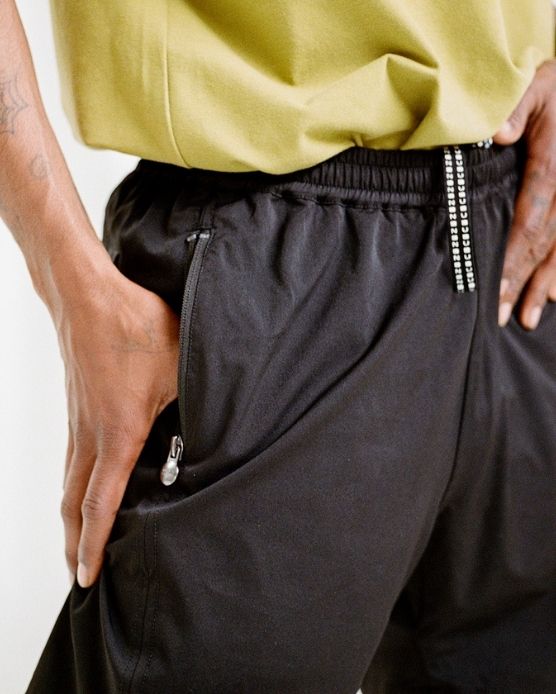 Want to know where Nu Form sits and what they're working on in terms of these 5 values? Hover over these values to find out.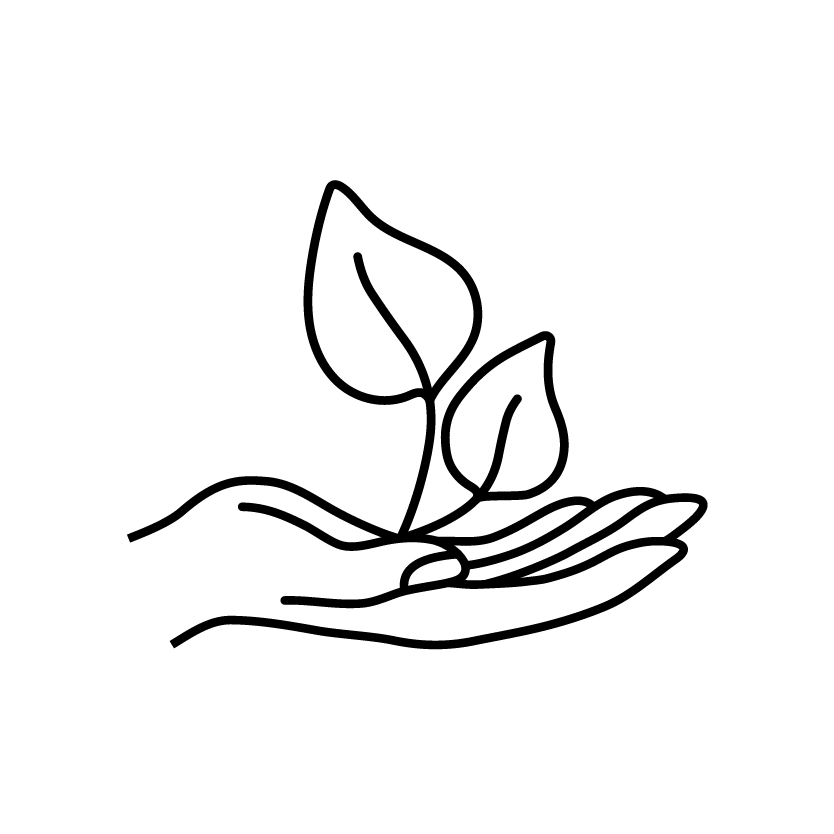 Eco Friendly
We use internationally recognised and standardised certifications for all fabrics and finishes we use across all of our products eg GOTS / GRS. We use + sell + giveaway a microfibre wash bag to promote safe washing practices of garments to capture microfibre waste and longevity of all products we make.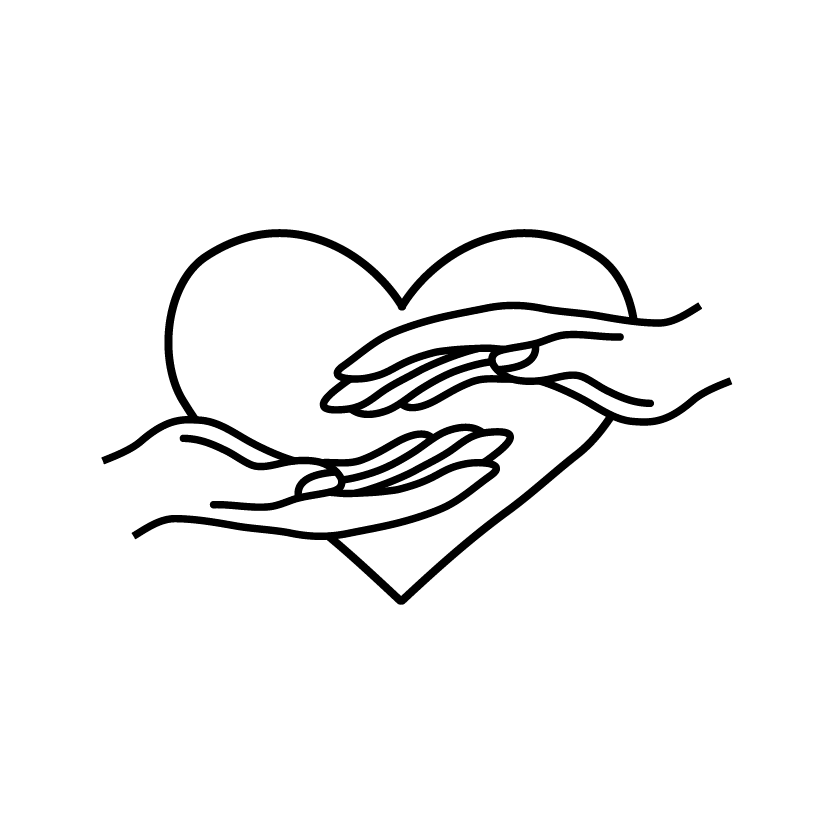 Fair
Our factory is BSCI certified and WRAPS certified. This globally recognised standard is important to us to ensure social and ethically compliant practices.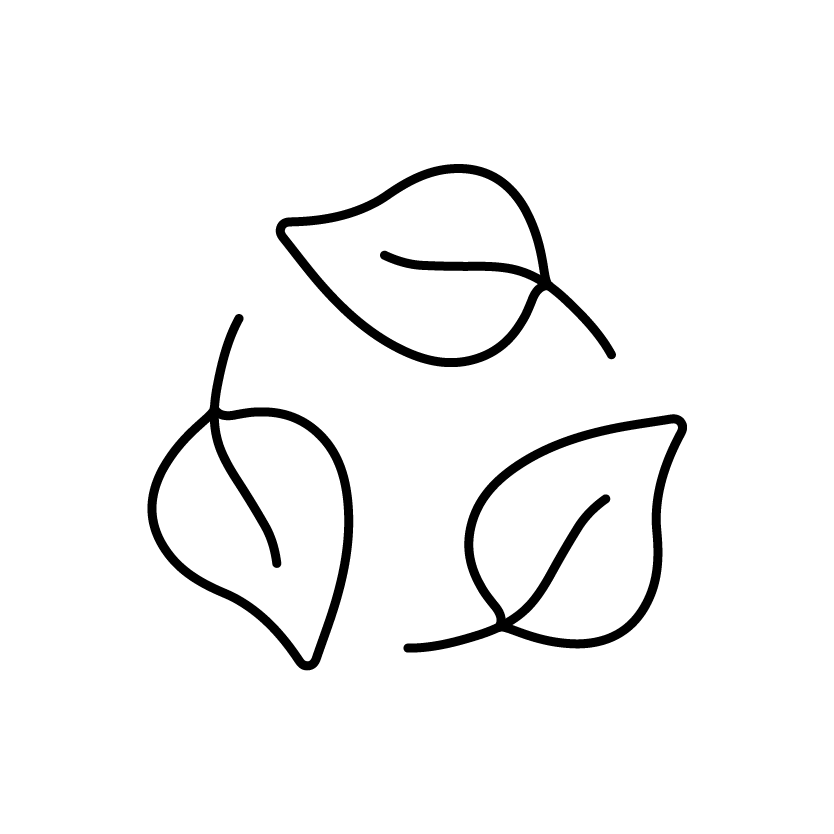 Minimal Waste
As we manufacture for others, we use fabrics on hand or order with other labels in order to reach MOQ's that are regularly coupled with organic and recycled standardised fabrics. We only order the MOQ in hopes to sell out, not over produce. We won't go on sale. We don't believe in sales and the negative impact it can have on peoples perceived value of an item.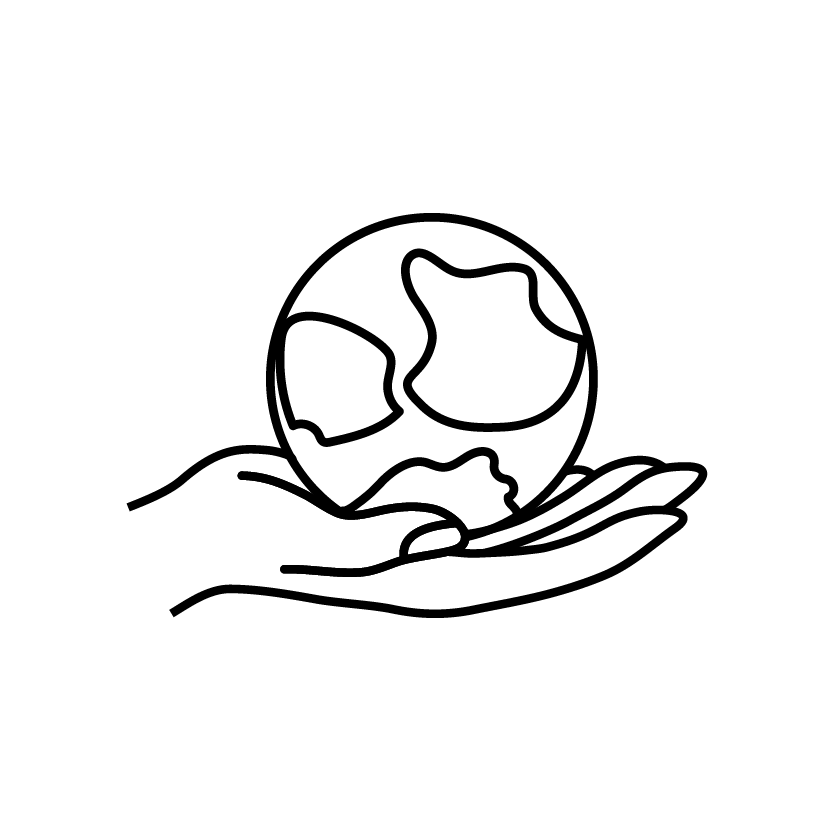 Give Back
Absolutely. We plant a tree here in Aus for every 2 items sold to sequester carbon we produce as a brand. We have partnered with GreenFleet. We think a % of profits is a gimmick so we have a flat rate and rule we spend on behalf of our customers.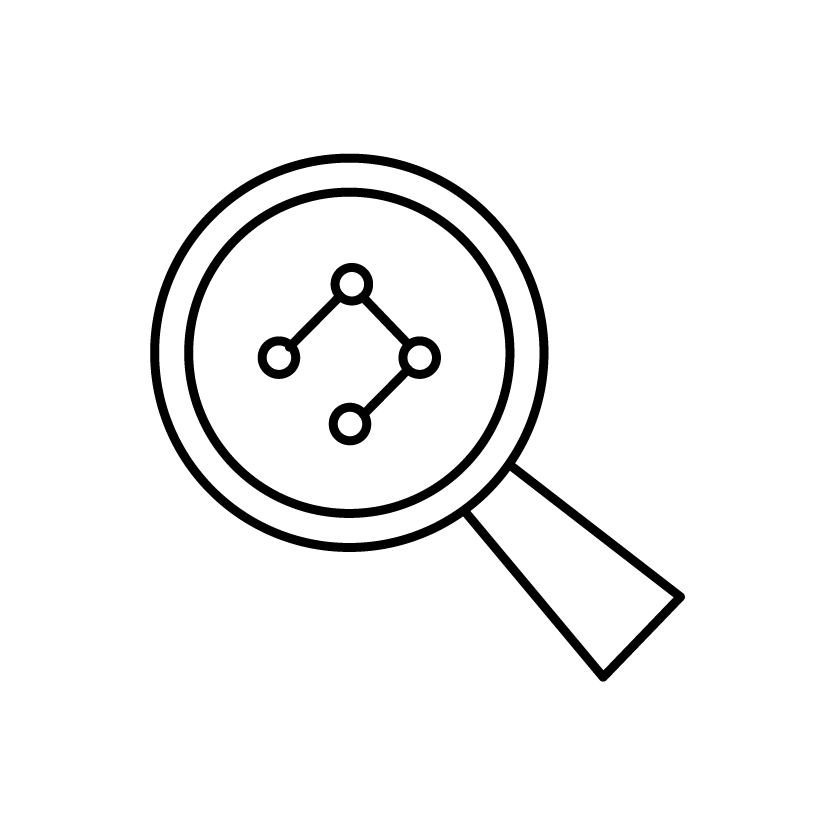 Transparent
We speak to our makers daily. Our maker is BSCI certified and WRAPS certified. This globally recognised standard is important to us to ensure social and ethically compliant practices.
Behind the Brand
"It makes it easier not to care when we are rather separated from the repercussions of not caring about these things, uneducated about them and used to paying a price that generally exploits somebody along the supply chain ".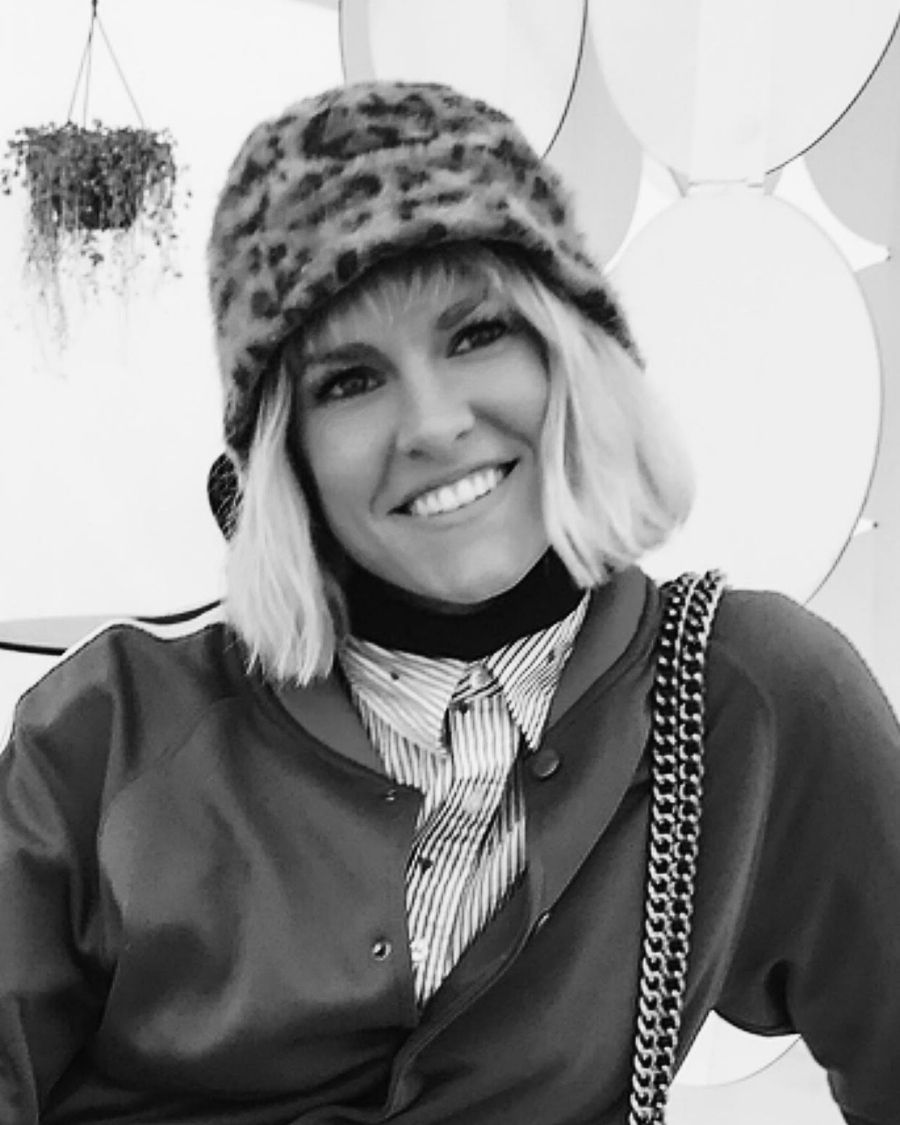 What made you start Nu Form?
I love moving my body, it is an integral part of my fluctuating mental health. But, I was sick of seeing brands produce movement essentials that exploit people during production, or the environment and sometimes even both. I wanted to create an earth honouring, responsible, educational, lifestyle enhancing collection of movement essentials you can wear running, during yoga, to dance classes, to work, on a plane, out to dinner.
Do you have a morning routine? If so what is it you do to set yourself up for the day ahead?
I would say yes, but not a consistent one. I usually try to stay off my phone for an hour or 2. First thing's first — Coffee. Some sort of body movement be it a yoga class, boxing or just a stroll. Sometimes a meditation and always a journal time to list out my realistic goals for the day.
What's the biggest barrier you've found to succeeding as a socially conscious business?
The fashion industry in particular is quite a complex one. Supply chains are so spread out with multiple arms in countries that have very different standards of living and equity than ours. Ensuring you're producing an ethical and environmentally responsible garment can be tricky. It means you need to have an in depth understanding and great relation with all of your suppliers. It is often a very separated and independent investigation you must take charge of in order to find out where your fibre was grown, by whom, certified by what ensuring traceability. Then rinse and repeat but apply this to your fabric mill, your dye house, your print mill, your CMT factory, your method of shipping / freight, your 3PL / your courier partner etc etc.
It makes it easier not to care when we are rather separated from the repercussions of not caring about these things, uneducated about them and used to paying a price that generally exploits somebody along the supply chain.
This distancing allows people to make decisions with little to no impact on them, particularly when it is in place of a 'bargain'.
I am striving to reeducate people and promote transparency in fashion production.
Within the ethical fashion community, there's a big question that we ask which is 'who made my clothes?'. In the scope of Nu Form, who made the things you sell? Can you tell us a bit about them?
We have a factory over in Hong Kong and China. They are both BSCI certified and WRAP certified. We work closely with our team every single day and will be making regular visits again in order to maintain this strong relationship pandemic permitting. We care about our people who make our products and the treatment of them as it is a principle we will not negotiate on.
Why did you pick the fabrics you have chosen to work with?
I have had so much experience with fabrics and design. I feel like they can really make a shape or break a shape!!
All of our ribs, jerseys and fleece or terry fabrics (knits) are GOTS certified. I actually requested a customised blend of organic cotton, organic hemp and spandex in a thick GSM that I knew would wash, wear and retain shape well. Hemp is such a champion fibre in my eyes. Hemp is one of our favourite fabrics because it is naturally organic and requires no herbicides or pesticides. It grows densely, requires low amounts of water and creates zero waste.
Hemp also has incredible yield, improves soil health and is carbon positive. And to top it all off, it's incredibly long-lasting and is naturally anti-bacterial.
Organic cotton is a good sustainable solution as it is grown on chemical-free agricultural land that requires crop rotation ensuring biodiversity and soil health is maintained rather than use of monocrops (the practice of growing the same crop on the same plot of land depleting the soil of its nutrients and therefore reducing its ability to sequester carbon). Using fewer pesticides means that the health of workers improves dramatically, communities can live in relative health with access to clean water and food supplies, and the land has a longer lifespan because it is not being damaged by chemicals. Because of this lack of chemical intervention organic production systems replenish and maintain soil fertility.
Repreve® or U TRUST® is high-quality and certified recycled fibre that diverts plastic waste from landfill — we're talking 26 billion water bottles so far! We use Repreve® to ensure our garments have a high-standard of performance qualities. These include shape retention, durability and stretch that allow for the garment to last longer, therefore being replaced less often. Repreve® is a stand alone certification that allows us to add technical finishes (like sweat-wicking treatments) that we can't add to GOTS Certified garments.
Recycled Polyester is used in some of the items in Movement One as it is super lightweight, durable and quick drying (important when you are sweating). Recycled Polyester also helps with odour control.
Using GRS Certified Recycled Polyester is a great way to divert plastic from landfill. It lessens our dependence on petroleum as a source of raw materials. It also causes less air, water and soil contamination compared to virgin Polyester.
Best piece of advice you have ever received?
React like you chose it. Stop listening to people telling you can't — you become your thoughts.
What's next for you and Nu Form?
We have huge goals to reach such as
Partnering with a textiles takeback program to recycle any of our garments after they have reached their end of life.
B Corp certification.
Increasing our size offering season after season.
Working with like minded humans to improve our products in order to include as many forms as we can.
One book everyone should read? Why?
Dark Emu by Bruce Pascoe; It reexamines colonial accounts of Aboriginal people in Australia, and cites evidence of pre-colonial agriculture, engineering and building construction by Aboriginal and Torres Strait Islander peoples. I feel totally responsible for the Indigenous genocides that happen when Australia was invaded by European settlers. It is our job to explore, educate ourselves and honour and learn from our Indigenous peoples and traditional custodians of the land we live on.
Are there any other Movers & Shakers out there in your world that you think people should know about?
I am lucky in that I am totally surrounded by movers and shakers. They are predominantly women who run and own their own businesses. It always feels like my world moves quickly and there is a great sense of momentum with the clever people I am surrounded by.
Keep an eye on my friends Ellen and Eri at It's All Fluff (Refillable, Vegan, Cruelty-Free Australian owned Beauty and Skincare).
My gorgeous friend Kat at Palm swim — making swimwear that is made to order for your personal sizing, out of certified recycled fabrics in a factory she built from scratch in order to upskill a small group of artisans within Bali. She is a POWERHOUSE!
My incredibly intelligent partner, Tim who is in the midst of launching Plantchester — The world's first 100% compostable bedding company. Made from 100% certified organic, plant dyed hemp.