Ran By Nature
Values
Minimal Waste

Transparent

Fair

Give Back

Vegan

Made Locally

Gender Equality

Circularity

Size Inclusive
Ran By Nature is a UK-based sustainable activewear brand creating "ethical athleisure you can actually work out in." Ran By Nature is a company with an unwavering commitment to sustainability and to inclusivity, and this is evident in each and every facet of this epic, game-changing business.
Take a look-see for yourself:
Ran By Nature uses eco-friendly fabrics.
Ran By Nature's fabrics of choice for their made-to-order activewear include ECONYL, a regenerated yarn made from recycled ocean waste and plastic water bottles; Amni Soul Eco, a biodegradable polyamide yarn that, if ever in landfill, will decompose in five years; and Tencel, a super breathable fabric made from wood pulp.
As for their threads and other materials, Ran By Nature uses Coats EcoVerde, a vegan premium performance thread that is not only 100% recycled but is also OEKO-TEX certified; James Tailoring's organic and plastic-free eco-elastic; OEKO-TEX certified natural rubber; YKK zips; and recycled paper, organic cotton and recycled polyester hang tags, care labels and neck tape.
Oh, and any offcuts are used to create the sustainable activewear accessories, including the wrap headband and scrunchies.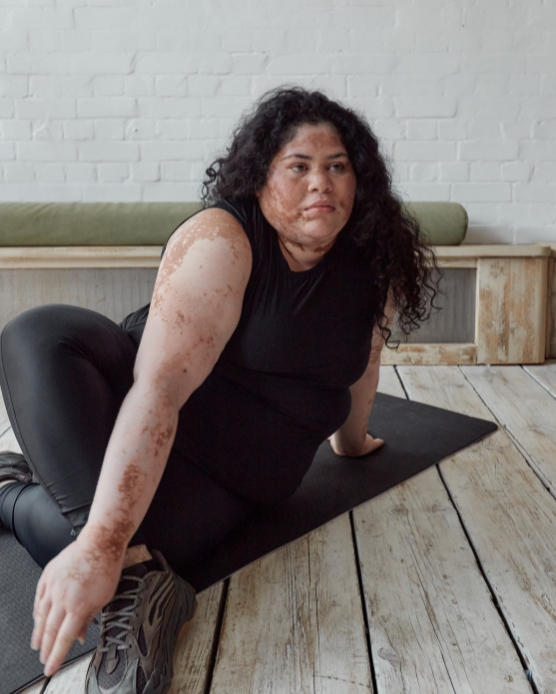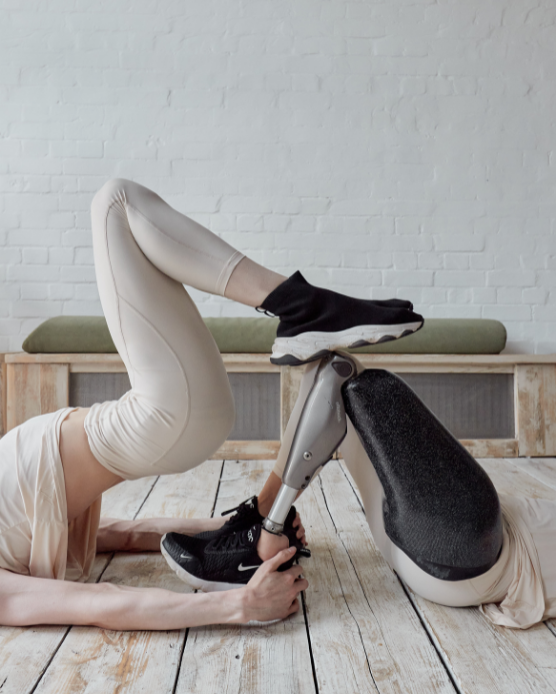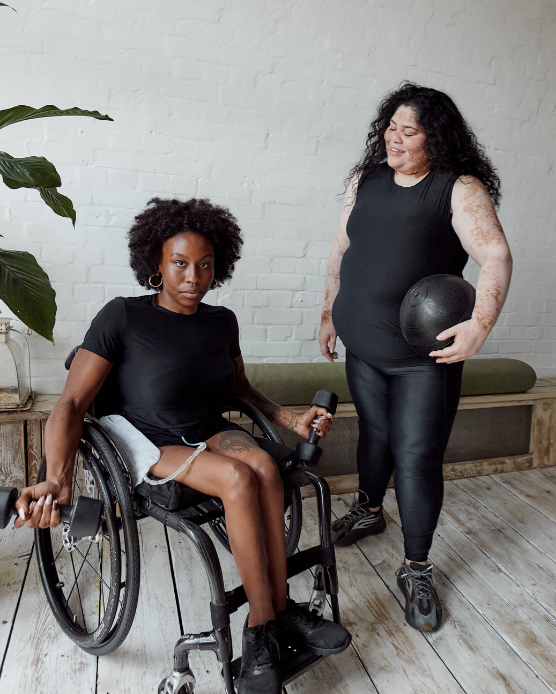 They're committed to ethics and sustainability.
All of the Ran By Nature ethical activewear, from the sweat-proof hijabs to the multipurpose shorts, is lovingly (and ethically) brought to life at Studio 54 in Jesmond, UK. Studio 54 is a studio focusing on small batch production, sampling and development where the seamstresses set their own hourly rate. That's what we love to hear!
As for the packaging, Ran By Nature uses sustainable, biodegradable and recyclable packaging made in the UK. The delivery slips are biodegradable and tree-friendly, the polybags are fully dissolvable, the paper is sustainably-sourced and the inks are water-based. 
Giving back and inclusivity is in their nature.
Ran By Nature uses their profits for good by donating 10% to charity – yep, 10%! – to organisations including Black Trail Runners, Active Inclusion and LimbPower. What's more is the whole ethos behind Ran By Nature is to make movement sustainable and inclusive, which is why the team not only produce activewear that falls into this category, but is also why they have a weekly podcast, are planning to hold inclusive events in the future, and are trying to shift the narrative attached to the conventional exercise and fitness space.
As you can probably tell, Ran By Nature is more than just a sustainable athleisure company. This incredible brand is totally committed to ethical and sustainable production, to using eco-friendly fabrics and packaging, and to creating a more diverse, open and inclusive exercise space for all.
Want to know where Ran By Nature sits and what they're working on in terms of these 5 values? Hover over these values to find out.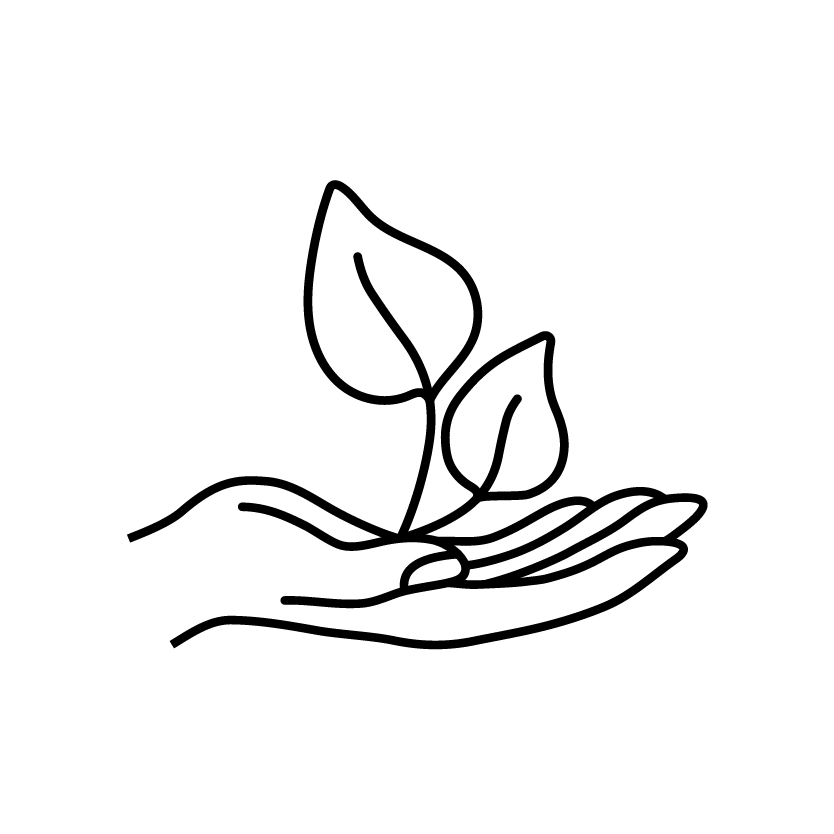 Eco Friendly
Our 100% sustainable, biodegradable and recyclable packaging is made in the UK by a company called Bundle. They always use sustainably sourced paper and water-based inks. Our bloom seed delivery slips are from the UK, and are 100% tree-friendly and biodegradable. The polybags are from wastebased co and are fully dissolvable. Your purchases are carbon neutral, and are offset immediately at the checkout. We also plant trees with Tree Sisters and Trees For Life annually, to ensure we are carbon positive.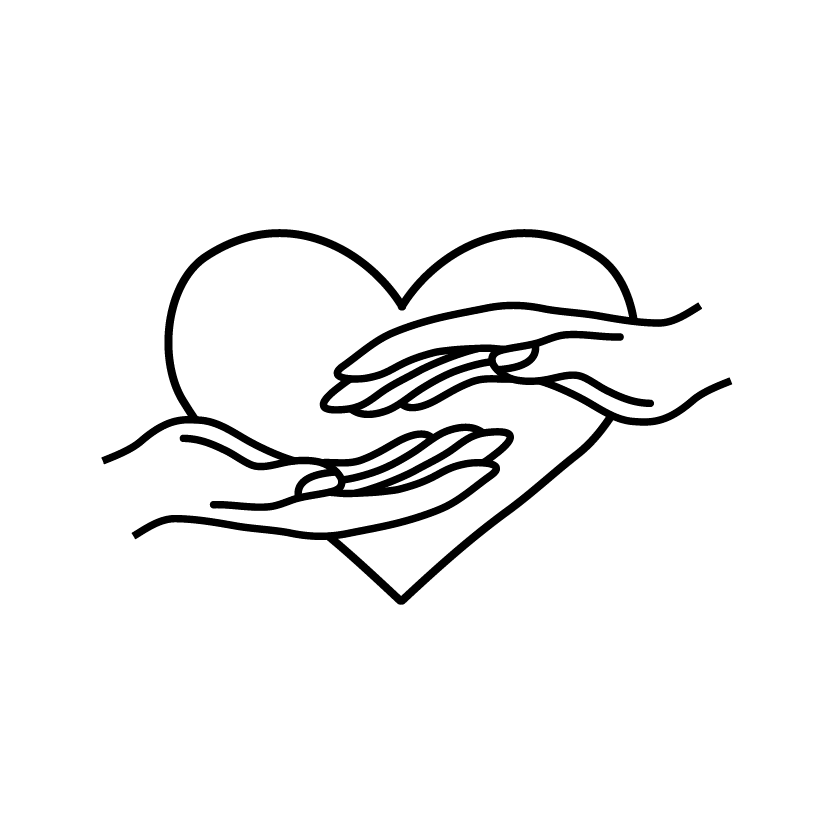 Fair
All Ran By Nature pieces are produced at Studio 54 in Jesmond, UK. It's a small batch production, sampling and development studio where seamstresses set their own rates. We have our own code of conduct, and we ensure all our suppliers from fabric to trimmings to packaging adhere to and agree with this policy. We also check our suppliers certificates, code of conduct and sustainable policies and guidelines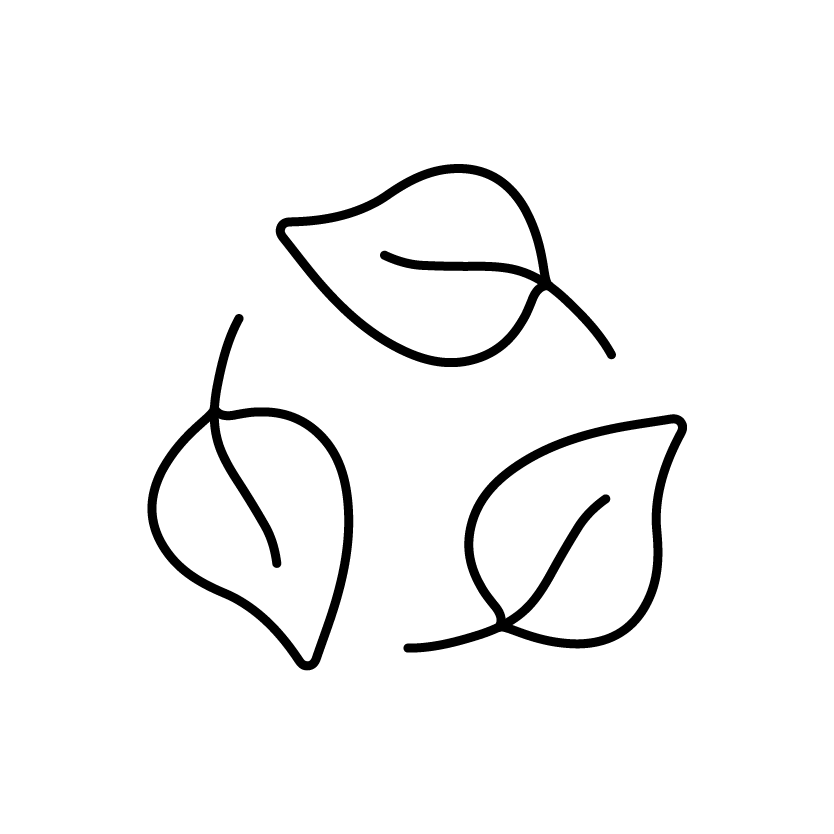 Minimal Waste
Everything is recycled and all fabric scraps are saved so there's zero waste. The majority of products are made to order. We are working on waste-less pattern making and repair and return schemes. Our sports scrunchies are zero-waste as they are made from the small amount of fabric offcuts from the other products. We also check with our suppliers for their energy and water use, and all sustainable practices that they utilise.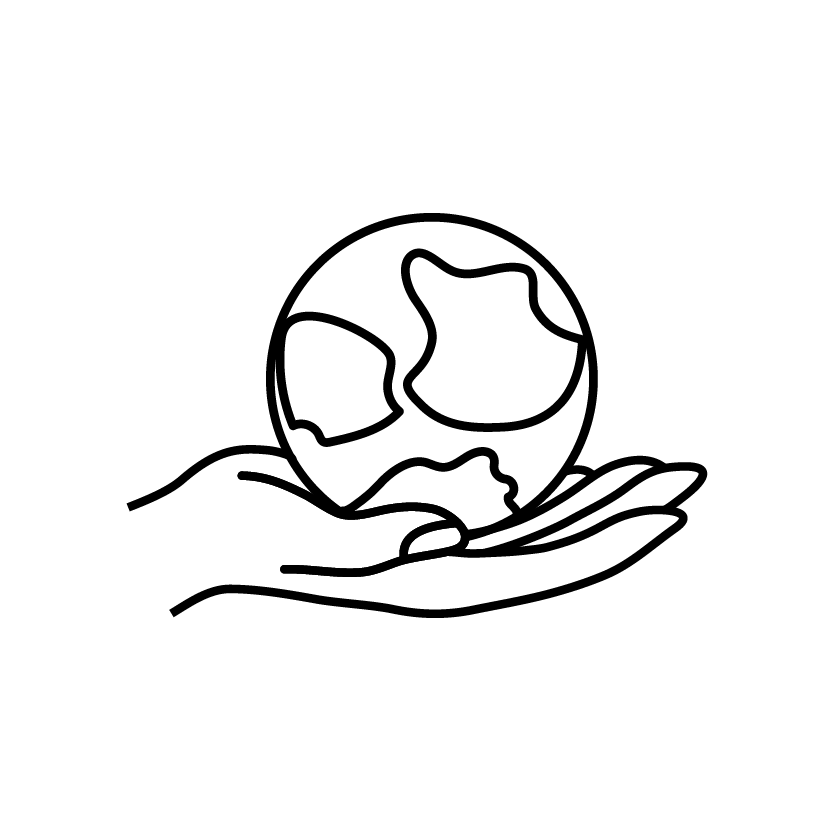 Give Back
10% of profits are donated to charity. For the stretchy sports durag it is currently Black Trail Runners. For the sweat proof sports hijab is Active Inclusion. And for all other products it's currently LimbPower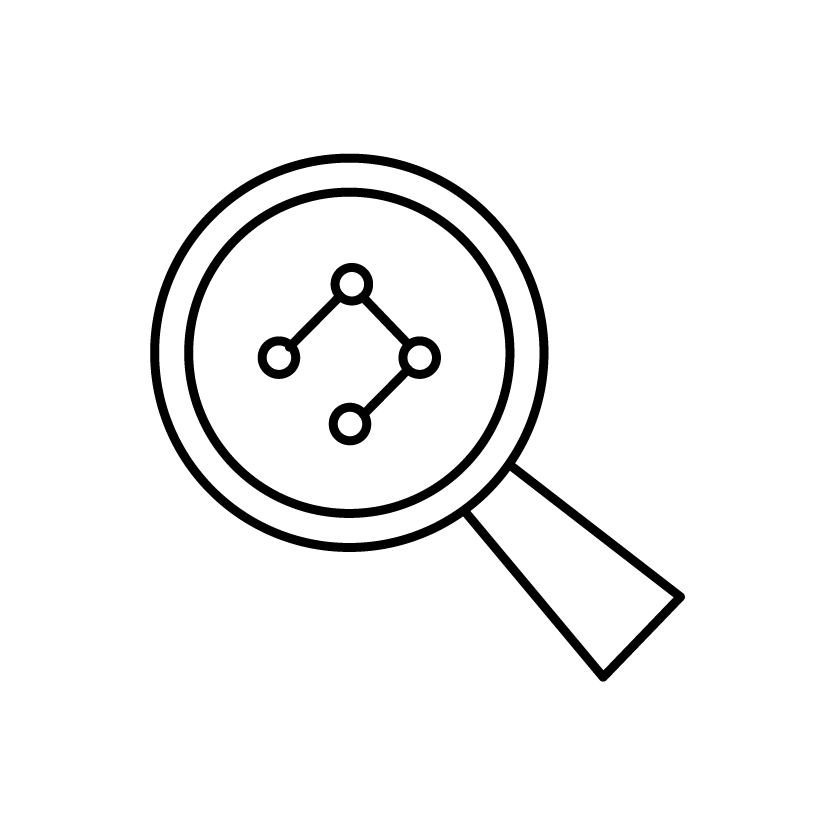 Transparent
We are working towards providing full traceability in our supply chain on our website. We work closely with our suppliers, who have provided their code of conducts, and certifications, as well as information on the factories, sustainability and social enterprise work.
Behind the Brand
"Competing against this greenwashing and fast fashion consumerist culture is challenging. My values as a conscious brand are more important than going viral or using marketing tactics that promote waste and throwaway culture. So I focus on creating small positive changes everyday".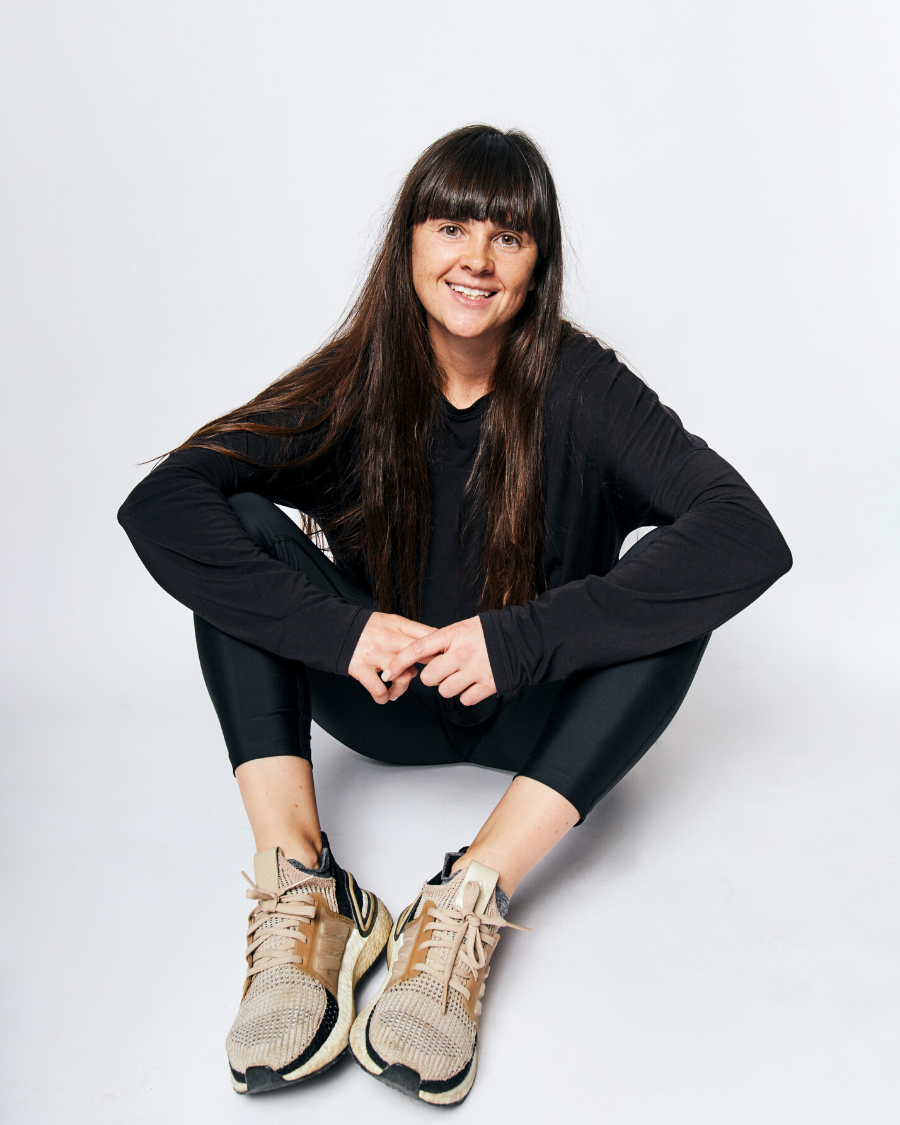 I am an Associate Professor in Exercise Science, and have spent the last decade researching ways to improve health and performance through movement. Particularly focusing on underrepresented groups. Personally, I have also competed for Great Britain as a race-walker, and now I spend my time 'running for a cause', as well as enjoying padel, yoga and strength workouts. Through these personal and professional experiences, I became very aware of the environmental impact of exercise (from the clothing, and shoes, to the facilities and outdoor events). As well as the barriers and challenges that underrepresented groups face to access and feel safe and welcomed within exercise and fitness spaces. Whether you find fitness trends inspiring or tiring they are hard to ignore. From fitspiration, to the 'never miss a workout' narrative, fashion brands and the fitness industry have a responsibility to be more sustainable and inclusive. So I wanted to create athleisure clothing that actually helps every body workout, and feel good while doing it. And go beyond just clothing, but create a circular community that gives to others (via 10% of profits being donated to different charities), and the planet (via positive carbon initiatives), that is actively campaigning for change. Ran by is also an anagram of my first name (Bryna).
Do you have a morning routine? If so what is it you do to set yourself up for the day ahead?
Yes. I actually have a few variations of a morning routine, depending on my daily plans. I start by going in to see my two cats Luna and Myrtle. They are always so happy to see me in the morning (most likely as they know I will feed them). But this instantly makes me smile and feel relaxed. While I am feeding them I will make my coffee. I enjoy choosing different ethically sourced coffee beans, and will either use my aeropress or moka pot to make the coffee, which I always have with frothy oat milk. While I am waiting for my coffee I will think of one or two things I am grateful for. And I may also add in a daily affirmation or positive thought for the day. Next is some form of movement. Yoga or strength based, with some happy feel good music. Then a shower and breakfast. Which is either overnight oats, or toast with avocado and sauerkraut. I will vary the length/order of this routine depending on my daily plans.
What's the biggest barrier you've found to succeeding as a socially conscious business?
When we think of being a successful business we are often talking about profit, because without sufficient capital or finances then business failure is imminent. Which is why most brands put profit over people. As an ethical and socially conscious brand, not only do I donate 10% of my profits to various charities. But I also promote mindful and conscious shopping, and everything from the fabric to the production and packaging is sustainable and ethical, which of course leads to higher cost prices, and ultimately higher retail prices (compared to fast fashion brands who have low cost and retail prices, even for their 'sustainable' range). Competing against this greenwashing and fast fashion consumerist culture is challenging. My values as a conscious brand are more important than going viral or using marketing tactics that promote waste and throwaway culture. So I focus on creating small positive changes everyday.
Within the ethical fashion community, there's a big question that we ask which is 'who made my clothes?'. In the scope of Ran By Nature, who made the things you sell? Can you tell us a bit about them?
I would love to tell you about them. Amy Fettis is the owner of Studio 54, a small batch sampling studio in Jesmond, Newcastle (UK). She project manages my brand, and the team at Studio 54. Alina is my main seamstress, and she has worked their for years. I also have Kim who helps with CADs and patterns. And Matty was making the zero waste scrunchies, he has just left for a designing job. Amy also has a couple of students studying at the local University who come to gain hands on experience. The building of Studio 54 is a safe and welcoming space for health and wellness as well. It offers classes such as yoga and boxing. I also have excellent relationships with all my suppliers, and I ensure they adhere to my code of conduct and sustainability policy.
Why did you pick the fabrics you have chosen to work with?
Athleisure clothing can be worn for a relaxing yoga session, sweaty HIIT workout, or for a cosy chat and coffee date with a friend. Therefore, the fabrics need to be able to adapt to and meet the demands of all these activities. Qualities such as fit, function, breathability, comfort, support and sweat wicking are all essential. Additionally, to support outdoor workouts, and aqua sports it was important that the fabric was UPF + 50 rated. Traditionally, polyester is the main fabric of choice for athleisure or activewear. But as we know, polyester is one of the worst polluters in fashion. Virgin polyester is made from plastic, which of course comes from fossil fuels. Not only is the production extremely damaging to the planet, but when washed, microplastics are released, which end up in our oceans. Natural fabrics such as bamboo, and lyocell can be used as alternatives. But there can be sustainability issues with how these are sourced (e.g. chopping down trees and removing important animal habitats) and treated (e.g. chemical v mechanical). They are very soft and comfortable, and we will be using them for some future products. But for the more performance based products, we needed something more durable, long-lasting, and hard-wearing. Which is why we have used recycled polyester. Specifically ECONYL from a sustainable supplier. We chose this supplier based on their sustainability polices, safe working conditions, ethical practices, and certifications. It is important to note that when washing our products made with rPET that a microfiber filter or bag should be used to catch the microplastics.
Best piece of advice you have ever received?
I feel like different pieces of advice have been beneficial to me at different stages of my life. But if I had to pick it would be 'live life greatly'. Because this statement you can carry with you through life. And it allows you to adapt and change as you go through life. It can also be applied to everyone. As we are all unique and what I believe to be a great life, will be different to you
What's next for you and Ran By Nature?
My dream is for Ran By Nature to become a B Corp, so we can put all of our profits back into charities and initiatives that focus on getting underrepresented groups into sports and activity. Maybe that's funding a disabled person to become a personal trainer, or helping to sponsor a BAME/BIPOC swimming club. For now, I'm happy to create sustainable clothing that gives you the confidence to go into the outdoors and get active. And to be the change I want to see, in terms of sustainable and mindful fashion and fitness
One book and documentary everyone should read/watch? Why?
Brene Brown – Call to Courage on Netflix. It's just so powerful and inspiring. And for a book, this is hard for me as I love to read. I think I will have to say Eckhart Tolle 'A New Earth'. This reframed my thinking, and has helped me focus on living in the present moment
Are there any other Movers & Shakers out there in your world that you think people should know about?
So many, which is wonderful to see. I am fortunate enough to have spoken to many of them on my Ran By Nature podcast. There's the Black Trail runners, Active Inclusion, The Wanderlust Women, Queer Runnings, Limb Power, Sophie Butler, Millie Pickles, Tally Rye, Hannah Lewin, The Phit Coach, Paraclimbing London, All the Elements, Run the World Qatar, Free to Run, Black Girls Do Run UK, and Run Talk Run are just a few