Values
Artisan

Circularity

Fair

Gender Equality

Give Back

Made Locally

Transparent
You know those people who marry inanimate objects like cars and lamps? Well, we were just wondering if it's possible to marry a bag, or a company that makes really pretty ones? We're asking for a friend, obviously…
Simétrie. Remember that name for Christmas or your next birthday. Simétrie is a company hand crafting beautiful bags and other leather products fit for the ethical and sustainable soul. With shoulder bags, backpacks, totes, pouches, clutches, bag charms, and bag straps, Simétrie will be dancing through your dreams with their vegetable tanned wild Australian kangaroo leather and hemp fabric goodies.
Simétrie wish to divert consumers from companies participating in fast fashion by providing exquisite eco-friendly leather bags and small goods. They know of the damaging and exploitative issues plaguing the fashion industry though refuse to take part in them, which is why Simétrie's products are hand made by local craftswomen who are paid a living wage. Each of the products are slowly made with the utmost care and respect—not just for the item but also for the environment—and this is obvious in the quality of the finished item.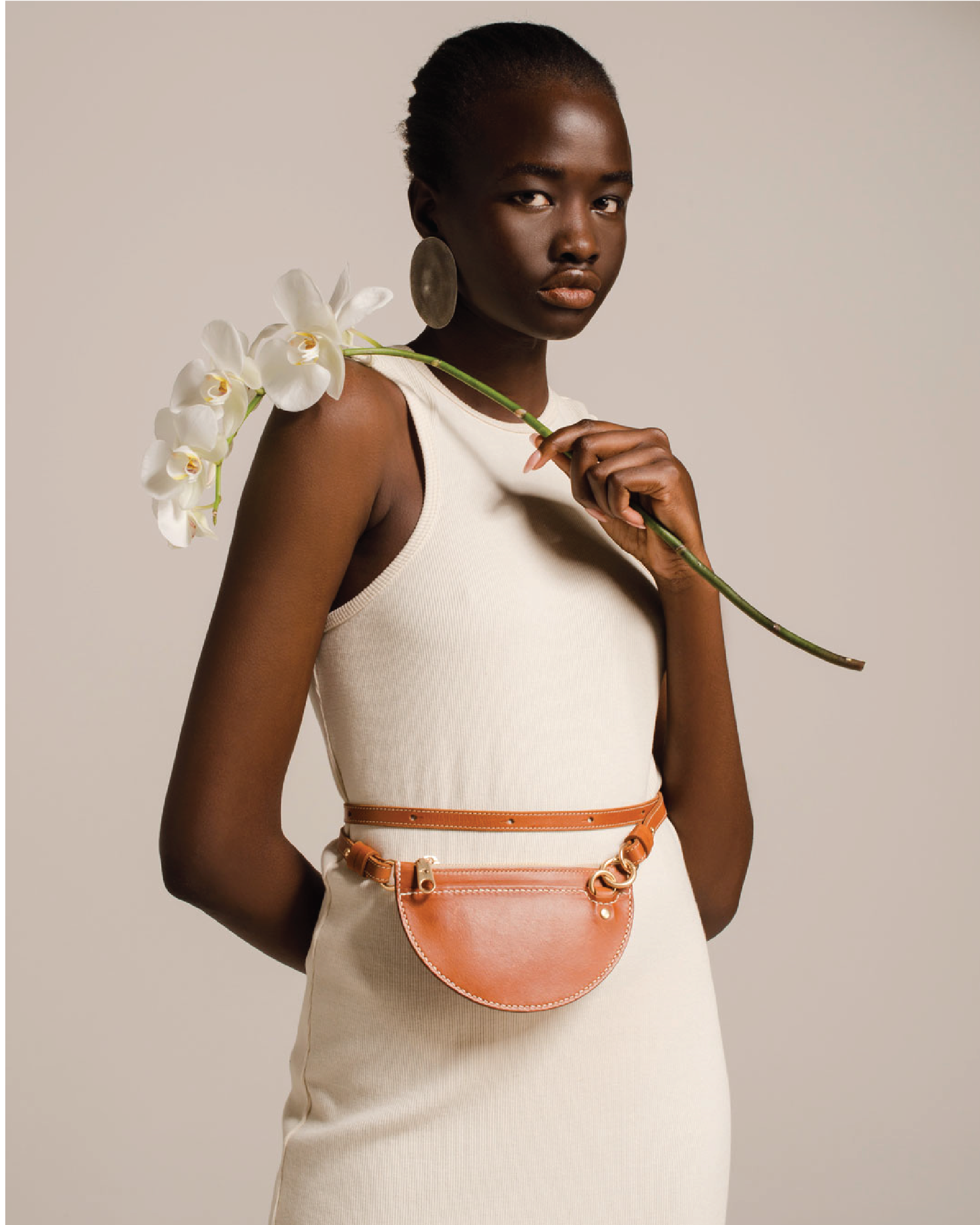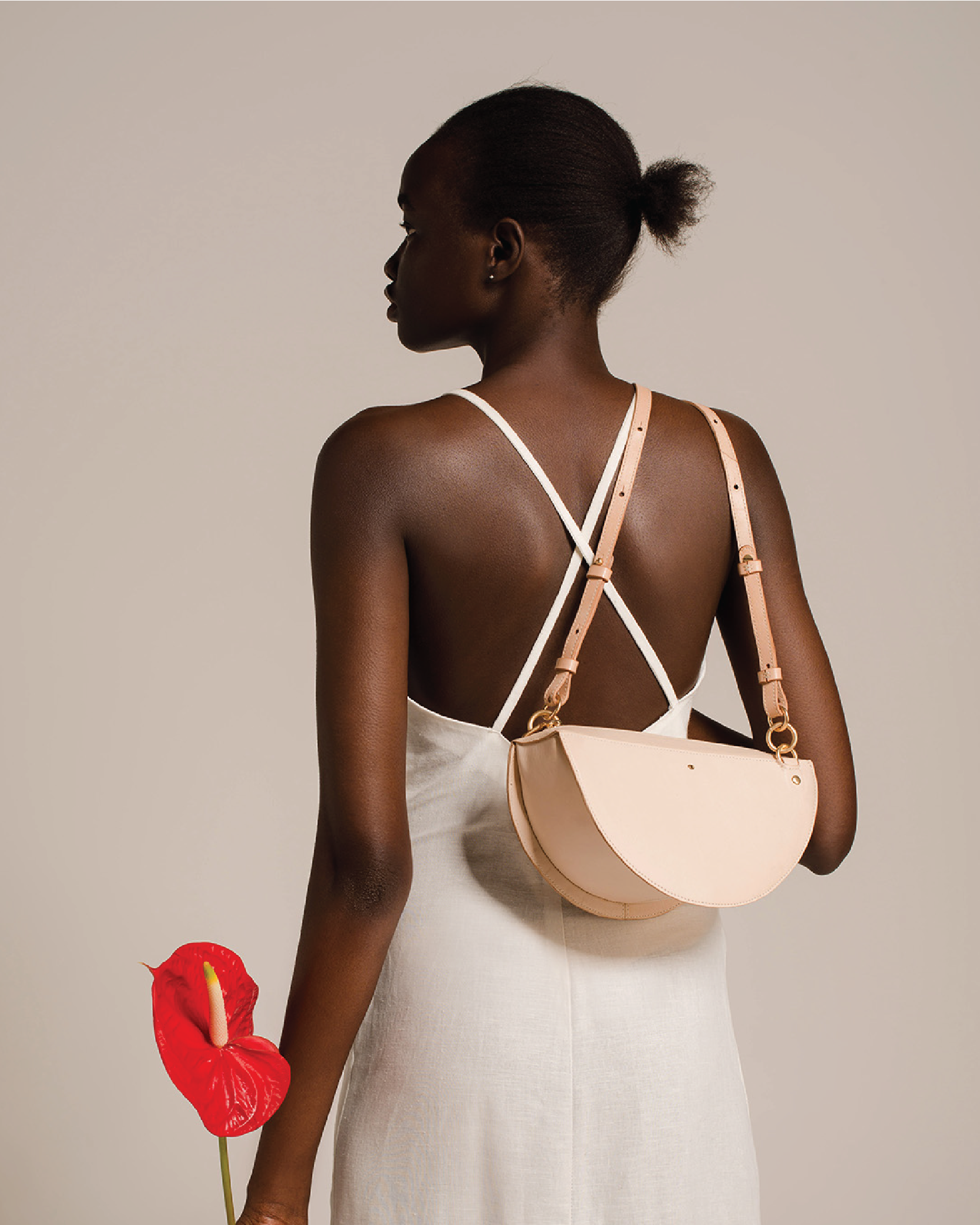 We'll be the first to admit that one of the leather artworks from this company will definitely be something you'd need to save up for (or ask for from that uncle who hasn't sent you a present since your fourth birthday), but this is part of the slow fashion process. We encourage slow consumption and saving for something that you know you are going to love and cherish for a long, long time, and that's exactly what these bags are for. They're also for, you know, putting some stuff in and for making you look super ethically and sustainably chic.
If you like getting handsy with your bags, Simétrie also hold workshops! In their words: "we believe everyone should experience the feeling of creation, because when we create something ourselves – we feel good and treasure it for longer, if not forever." These workshops are suitable for complete beginners as well as for people experienced in working with leather; all you have to show up with is your willingness to learn. This is also a great way to find out more about the art of eco-friendly bag making, and also to educate yourself on fair working wages within the fashion industry.
Simétrie is a designer brand with the environment in mind. They pride themselves on their high-quality finished products, though also on their commitment to providing leather products that don't harm the earth. Oh, and did we mention you can personalise your own Simétrie goodies? This is perfect for gifts, and also to claim your mark on your own bag so your little sister can't steal it and tell her friends it's hers. Don't worry boo, we've got you.
Want to know where Simétrie sits and what they're working on in terms of these 5 values? Hover over these values to find out.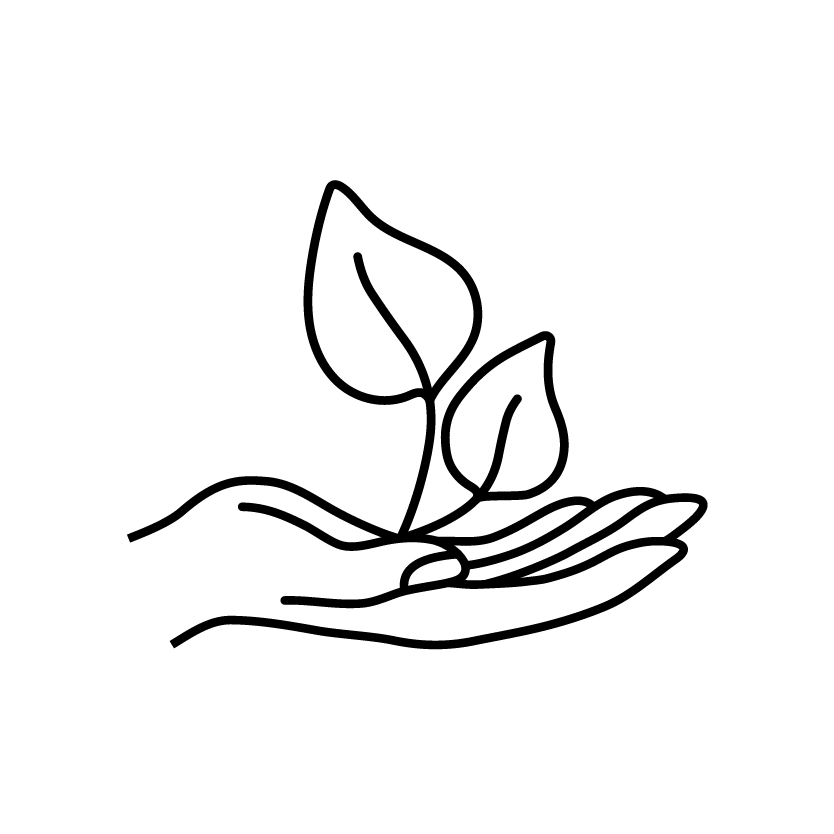 Eco Friendly
The materials we use at Simétrie are eco-friendly as they are mostly natural: the only plastic is in 50% of our thread content. The leather we use is vegetable tanned versus chrome tanned, and the glues we use are water based versus solvent based, which means they are not harmful when water run-off ends up in the earth's waterways.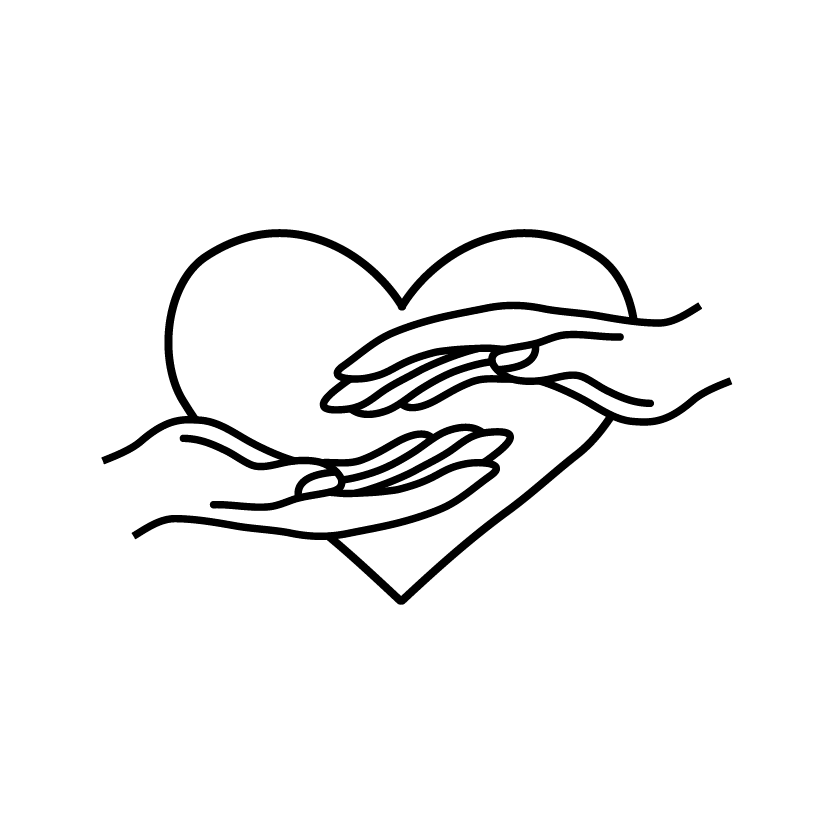 Fair
Making in-house is really wonderful as we get to know first-hand that our workers are in a safe and happy work environment. And as they are paid as contractors too, it means they set their own rates, and are in control of their finances. No slave labour here.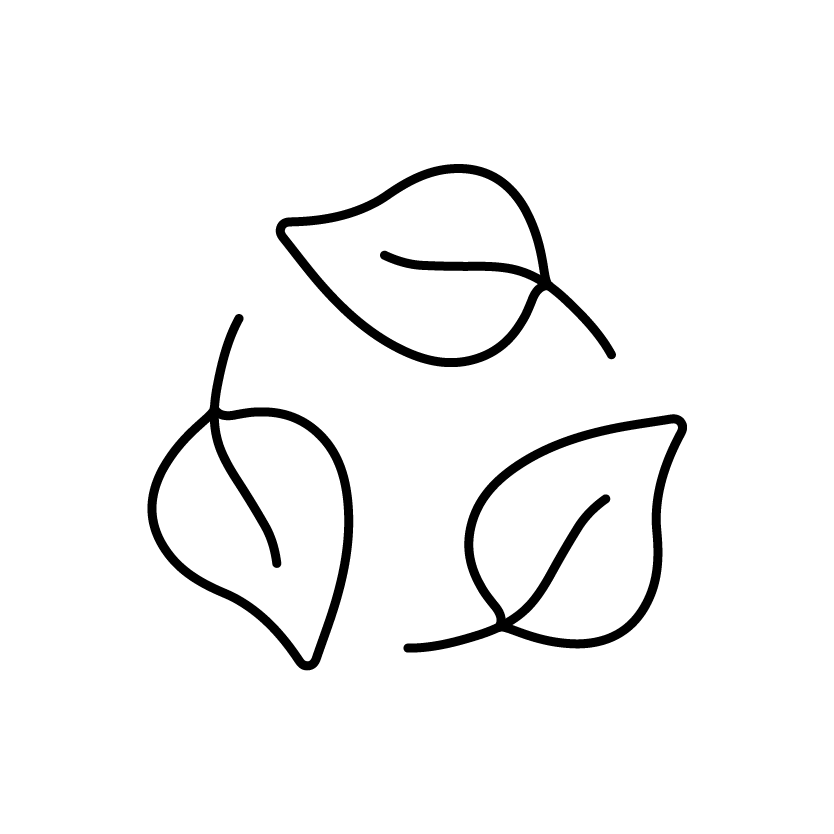 Minimal Waste
Simétrie is a made-to-order brand so we only produce the stock we can sell. We also offer a life-time repair guarantee, which means we'll work with the customer to ensure their bag stays out of the depth of their wardrobe (or even worse - landfill) and keep it looking beautiful for as long as possible.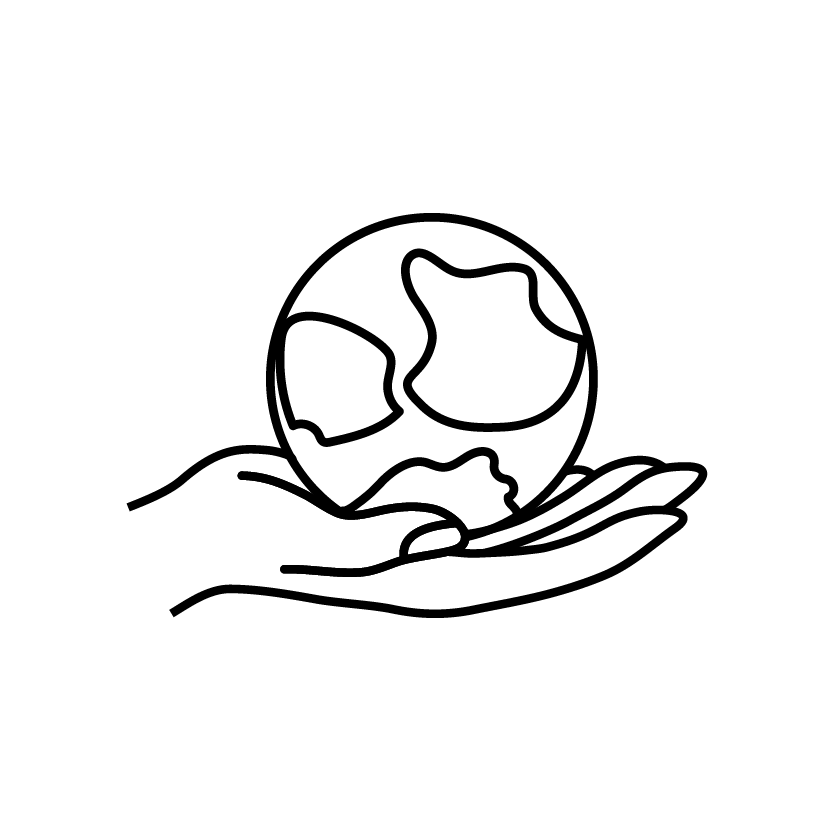 Give Back
We don't have a give back scheme in place at the moment, but we definitely have this on our radar as we grow to be more profitable in the future. We hope to give back to local businesses like Sister Works and The Social Studio and initiatives like One Tree Planted.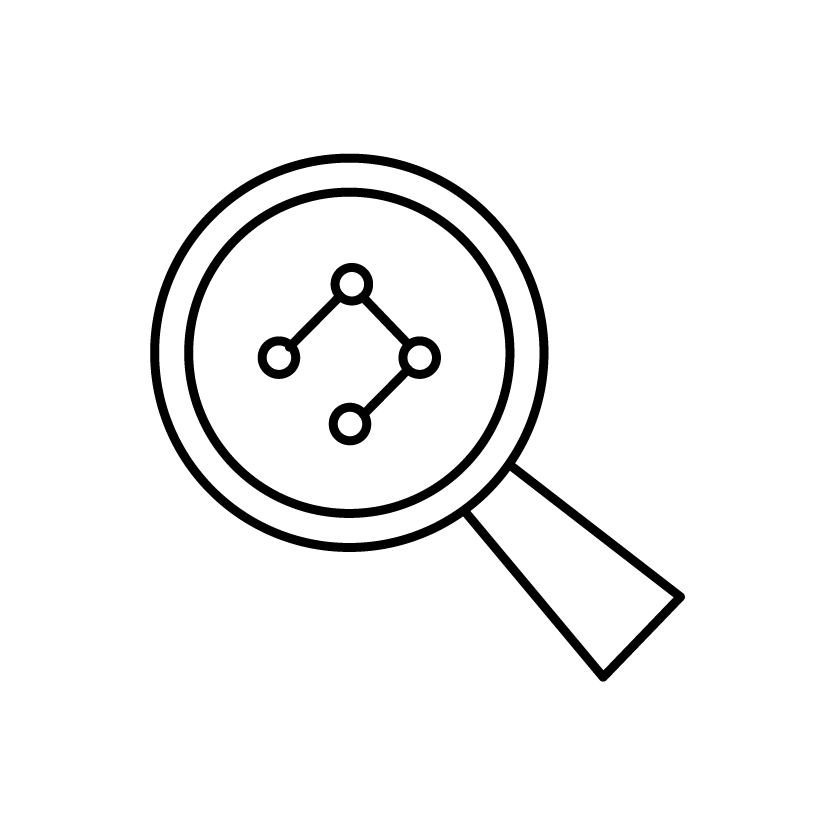 Transparent
Our leather is Australian, and the hemp canvases we use are from a Chinese supplier both of which we are in direct contact with. Our metal bag hardware and zips are produced in a family run set of factories in Dongguan in China, where our founder has visited, and met with Tracy the owner of the metal factory, and her great team.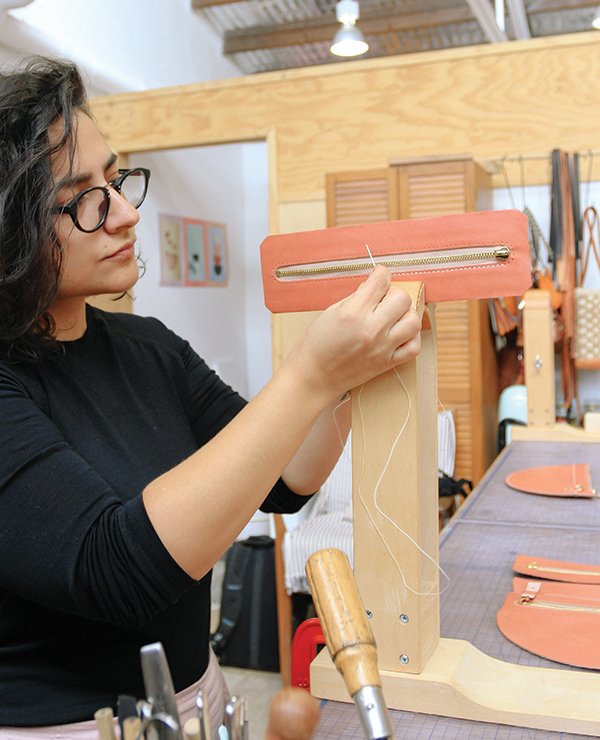 "The motivation has always been to create a space and products that nourish the soul, not only through the making process, but also through the intimate relationship that is between a customer and their bag".