Values
Fair

Gender Equality

Give Back

Transparent

Vegan
Earth is the only home we have, so why are we treating it as though we can scoot across to Mars at our earliest convenience? Our skin is our largest organ, and it's also extremely porous, so why do we allow chemicals to seep in from the clothing we put on top of it? There is no singular universal skin colour, so why are companies still labelling their garments as such?
The Unseen Label, an Australian-based ethical underwear company, has challenged all of these questions in the form of their ethically-crafted, toxin-free, non-discriminatory underwear, and we are 100% here for it. Essentially, The Unseen sends nudes. In eco-friendly packaging. Five different shades, to be exact. After both experimenting with and trialling over 100 "nude" shades, The Unseen has carefully curated a range of five "nude" shades that complement and work with a diverse range of skin tones. Inclusivity? Tick.
A total commitment to environmental responsibility is one of the many things that attracted us to this company. The Unseen's underwear is made from a GOTS certified organic cotton, bamboo, and elastane blend; they work with OEKO-TEX approved dyes; their goodies are all wrapped up in recycled tissue paper and a non-toxic, biodegradable and compostable bio-cassava poly bag; and their parcels are sent off in either The Unseen's own waxed-cardboard mailer bag or a compostable Hero Pack mailer bag. 
With such a focus on inclusivity and environmental responsibility, one might think that there would be no time or resources left to even consider the brands' social responsibility. Well, think again. The Unseen works very closely with their Chinese factory to ensure a firm commitment to their ethics is upheld. The factory, based in the Guangdong Province, aligns completely with The Unseen's values: they pay above award wages to their employees, and they are committed to ensuring all of their workers are treated fairly and ethically by voluntarily participating in third party audits.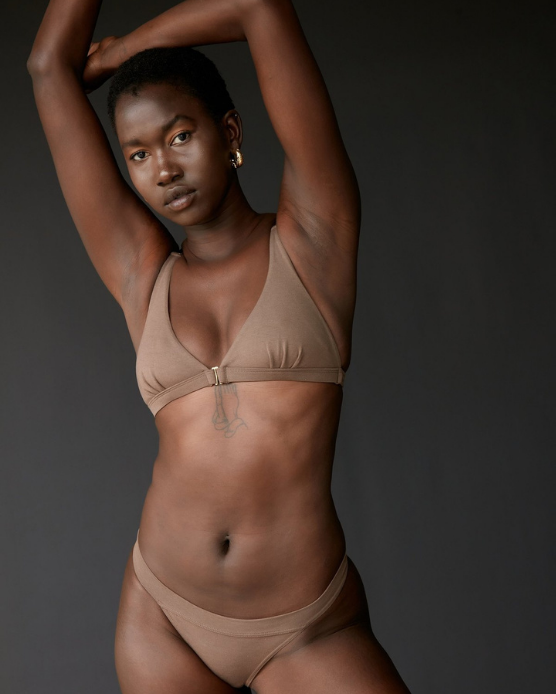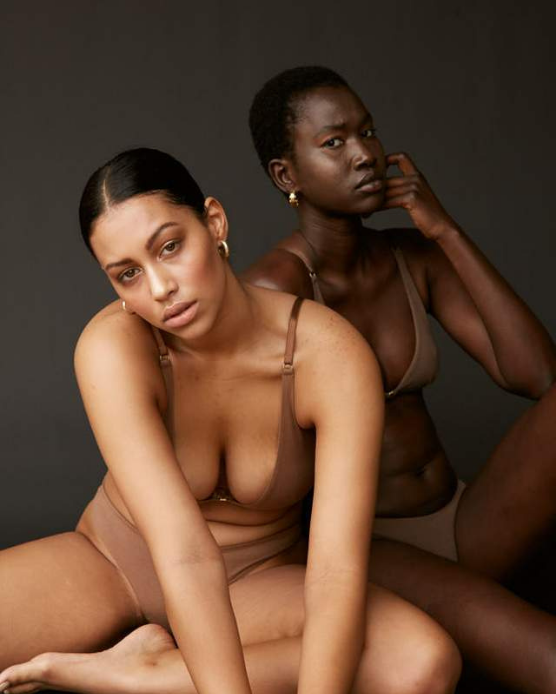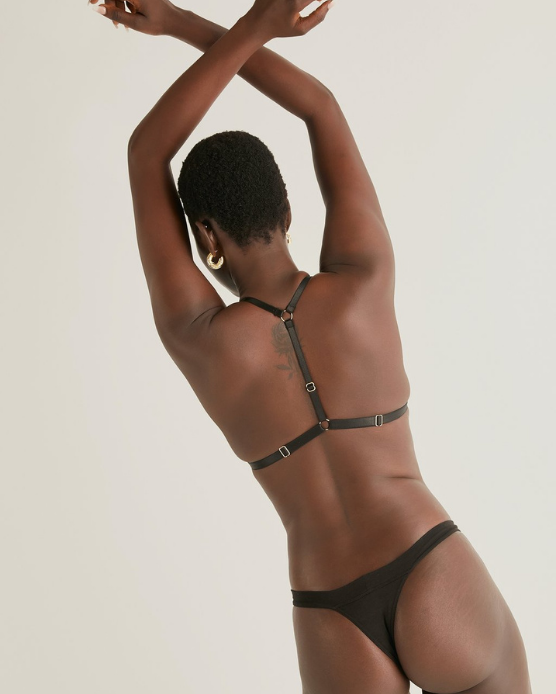 So, do they give back? Do they ever! In true Unseen fashion, The Unseen Label commits 5% of their profits to providing new underwear to some of the most vulnerable people in our society, including people seeking refuge from domestic violence, from homelessness, and from some form of crisis in their personal lives. Through their launch, The Unseen has partnered with youth crisis shelter Bris Youth – to which they have committed to donate 200 pairs of underwear – and they plan to continue giving back as they grow. 
The Unseen's ethically-made underwear truly is the underwear we all need, and the underwear we all deserve. The non-discriminatory, responsibly-made, refined essentials The Unseen provides to consumers fills a gaping hole in an industry that has been well overdue for a shake up for a long ass time. Pun intended. When supporting The Unseen, you can be sure that you are investing in quality underwear that is as good for the planet as it is for you, and that with every single purchase, you are helping this incredible Aussie brand give back to people in need. 
Want to know where The Unseen Label sits and what they're working on in terms of these 5 values? Hover over these values to find out.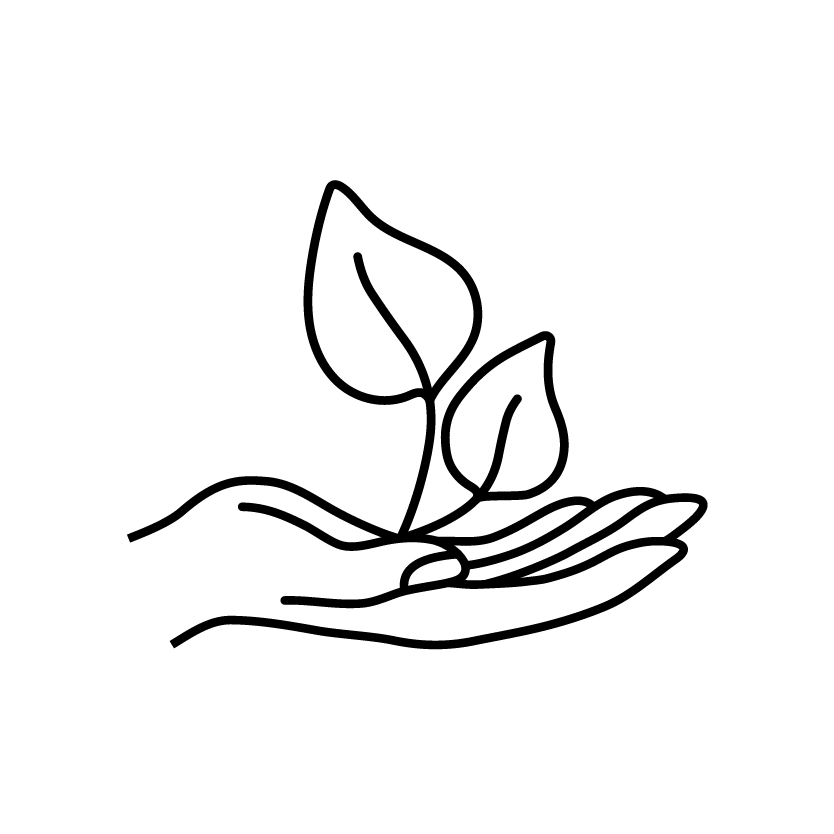 Eco Friendly
Our underwear is made using the natural fibres of Organic cotton and bamboo, both sourced, milled and then manufactured within China to reduce the environmental footprint of our fabric production. We source the Tanboocel bamboo yarn which is grown without the use of pesticides and processed into a yarn within a closed loop system whereby water is recycled and no chemicals escape into the environment. This avoids the pollution of surrounding local communities, a devastating situation commonly associated with the bamboo manufacturing process. We then blend this yarn with Organic cotton, working with a fabric mill that is certified by the international organic certification body ECOCERT and is an OCS and GOTS certified organic cotton fabric supplier. This guarantees the socially responsible working conditions and environmentally friendly production of the cotton from organic agriculture, prohibiting the use of toxic chemicals, pesticides and heavy metals. Our fabric mill also holds the OEKO Tex Standard 100 certification which means that our fabric is not exposed to dyes containing toxic chemicals and heavy metals. During the manufacturing of our underwear, our patterns are assembled to reduce as much fabric wastage as possible. We then package our garments inside a protective bio-cassava polybag which is certified biodegradable and compostable, and wrap our garments in recycled tissue paper to send them on their way to you.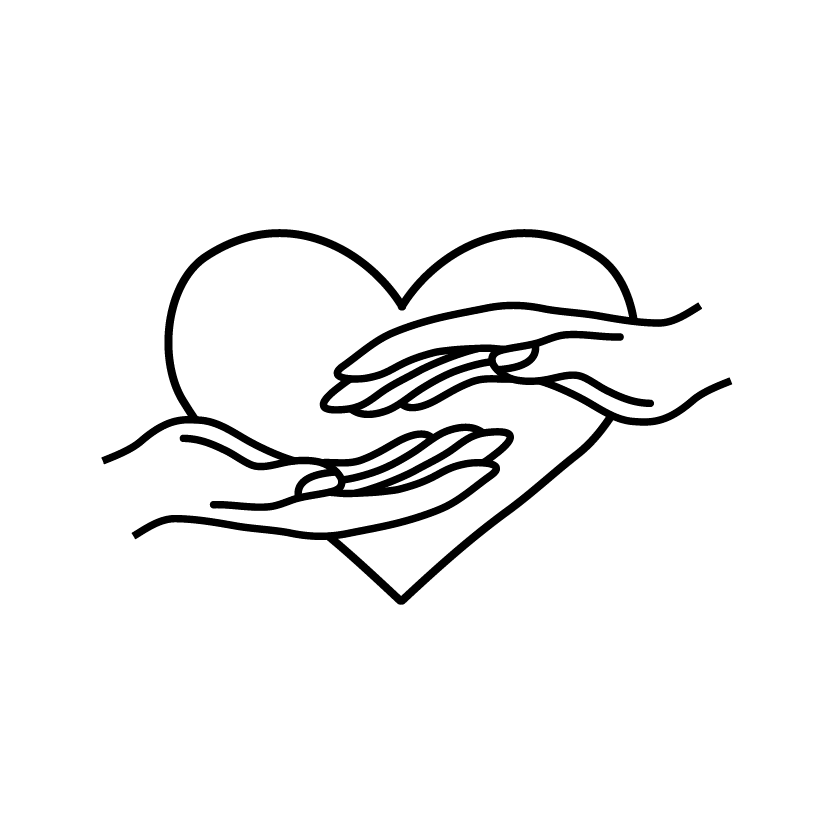 Fair
We work closely with our factory to ensure our underwear is made in alignment with our values and ethics. Our factory, based in the Guangdong Province of China, offers us greater sophistication and access to skill sets that can ensure our products are made well. We chose our factory because they are aligned with our vision and ethics. Our factory is committed to a voluntary BSCI audi whereby a third party audit assesses workplace standards through factory audits and worker interviews. Our factory pays above award wages to workers, overtime is paid and strict safety and environmental standards are adhered to. Our factory consists of 75 female workers and 80 male, with the youngest worker currently 18 years of age.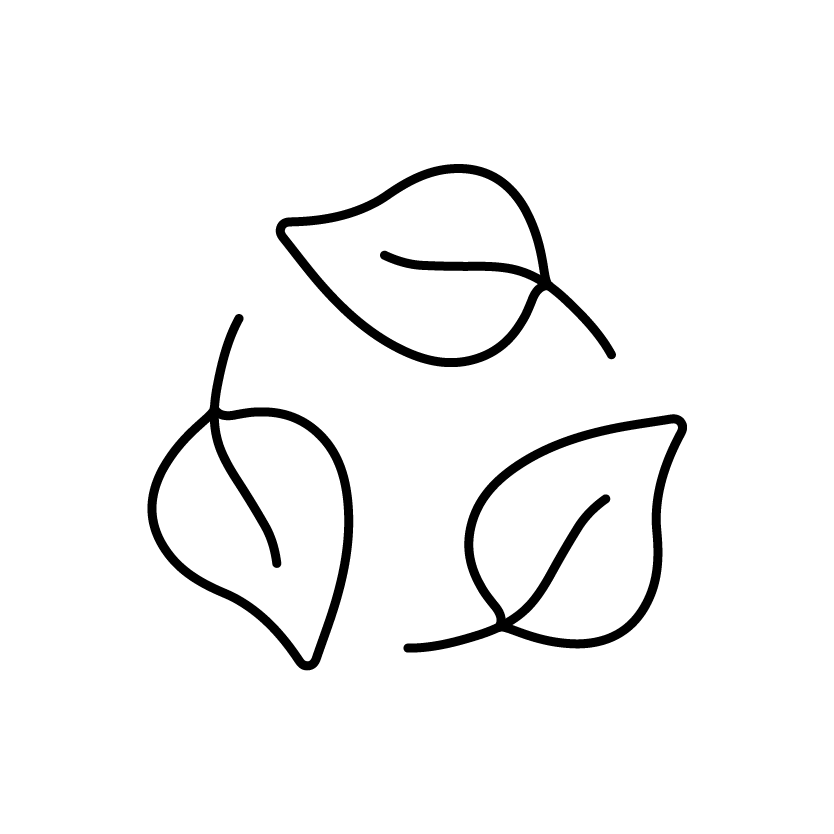 Minimal Waste
1. MATERIALS: The bamboo yarn we source is processed within a closed loop system, ensuring water is reused and no chemical waste is released into the local environment and water sources. 2. PRODUCTION: Our patterns are assembled to reduce our fabric wastage. We are not yet wasteless but are always working towards this goal through the design and production phase. 3. PACKAGING: We package our garments in biocassava bags which are made from renewable resources, are certified compostable and can decompose in less than 150 days.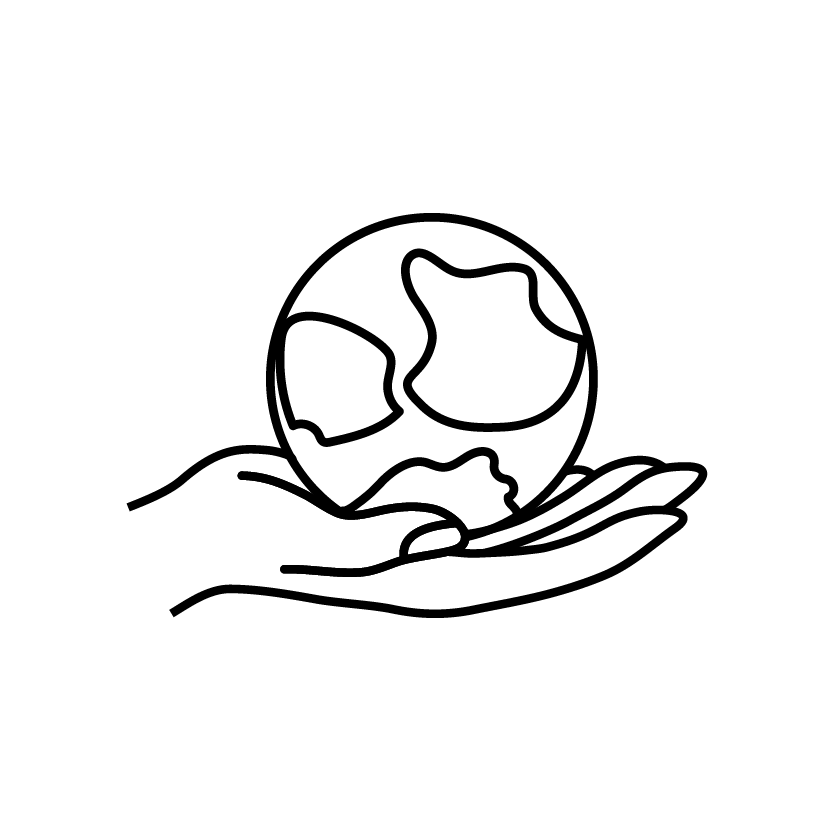 Give Back
We had a deep desire to build a social purpose behind the brand. When we learned that underwear is one of the most in demand and least donated items for crisis shelters across Australia. We realised there was a huge need because no one likes, nor donates, pre-loved underwear! We are very driven by this cause to give back to some of the most vulnerable people in our local communities who seek refuge during times of crisis, domestic violence or homelessness and are without their basic necessities. We wanted to commit 5% of our profits to providing underwear to these people struggling with their own unseen crises. Since our launch we have donated 200 pairs of underwear to our partnering youth crisis shelter, Bris Youth. As we grow, so too will the flow of underwear to crisis shelters across our local and national communities.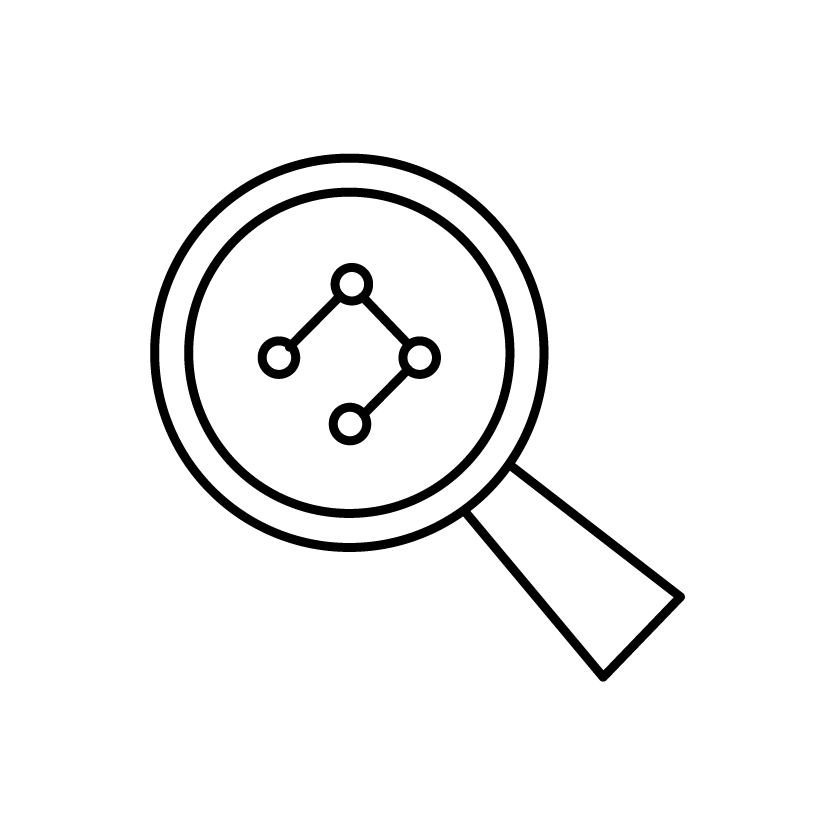 Transparent
We choose to only work with certified suppliers throughout our supply chain as this gives us confidence in the traceability of our textiles. Our fabric mill is certified by the international organic certification body ECOCERT and is OEKO-TEX Standard 100 certified. We source only GOTS certified organic cotton and Tanboocel bamboo and are currently working with our mill to identify the individual farms our bamboo and Organic Cotton are each specifically grown within China so that we can trace all the way back to the seed.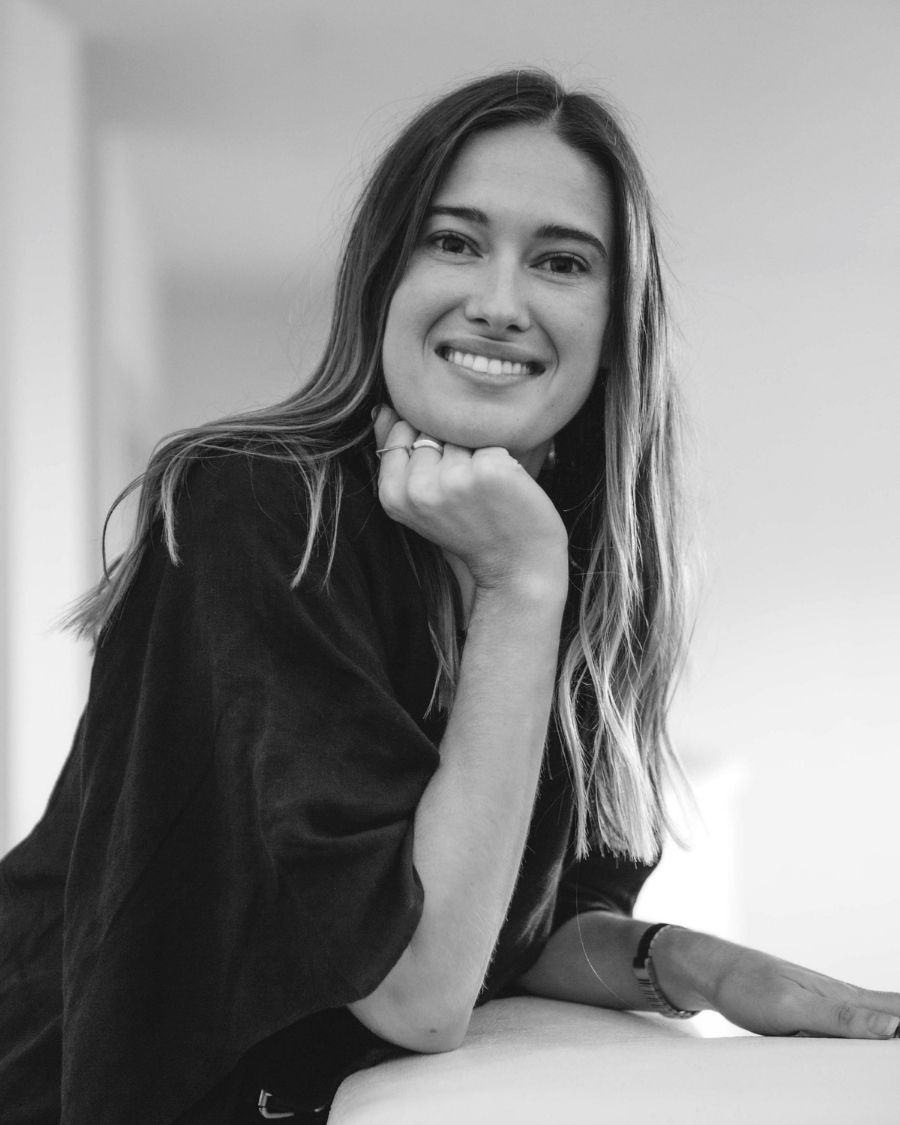 "To begin it was the investment needed to produce my fabric blend, and then dye this across a diverse range of skin tones. So I crowdfunded through pre-orders in 2019 so I could bring it to life, but in that time I watched Kim Kardashian launch her brand in the 'Nude' space and I remember feeling so uncomfortable. I had spent so much time, energy and investment trying to source and manufacture ethically, with rounds after rounds of lab dips to get the colour matches right, and I started to question whether The Unseen could really challenge this world of fast fashion, especially in the realm of underwear. ".