Values
Artisan

Circularity

Fair

Gender Equality

Transparent

Vegan
These days it seems as though there is an ethical alternative for everything. Ethical skincare? Yep. Ethical shoes? Uh-huh. Ethical fashion? Duh. What we don't see everyday, however, is a company that offers eco-friendly and ethically-made toys. Well friends, today is that day.
Beebee+Bongo is a Singapore-based company working exclusively with Cambodian Knits Handmade, to create ethical, sustainable, high-quality, and eco-friendly children's toys for play-based learning. The Beebee+Bongo team believes "in the power of humour and play to create connection", which is why they are so driven to enhance the enjoyable interactions between children and their friends, parents, caregivers and teachers.
The toys
The Beebee+Bongo toys are crafted ethically and are, of course, safe to be used by children. The yarn Beebee+Bongo works with has been safety-tested and certified. Starting in 2022, they will be working with new suppliers who are GOTS, OEKO-TEX and SGS certified. This means the yarn is not only tested for chemicals, but produced in an ethical and eco-friendly way. As for the stuffing, it's made from recycled PET bottles, and the educational Beebee+Bongo toys arrive at their new homes in fairly-made bags crafted from end-of-roll fabric.
The mission
Beebee+Bongo is more than an ethical toy company; they're also a social enterprise that provides fair employment for women (and sometimes men) in Cambodia. Beebee+Bongo ensures the Cambodian mums, aunts and grandmothers that hand-craft the beautiful toys have fair and flexible employment opportunities. Furthermore, Cambodia Knits – Beebee+Bongo's production partner – has World Fair Trade Organisation-aligned working conditions, including maternity leave, national healthcare and labour laws, as well as policies to prevent child labour, unfair subcontracting and risks.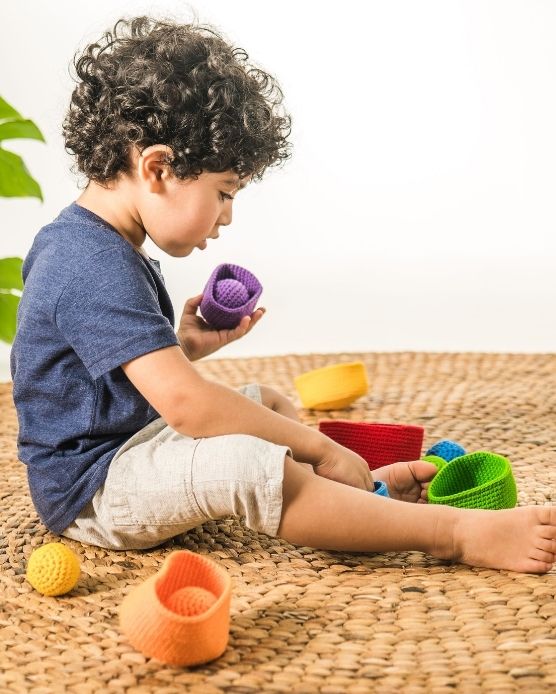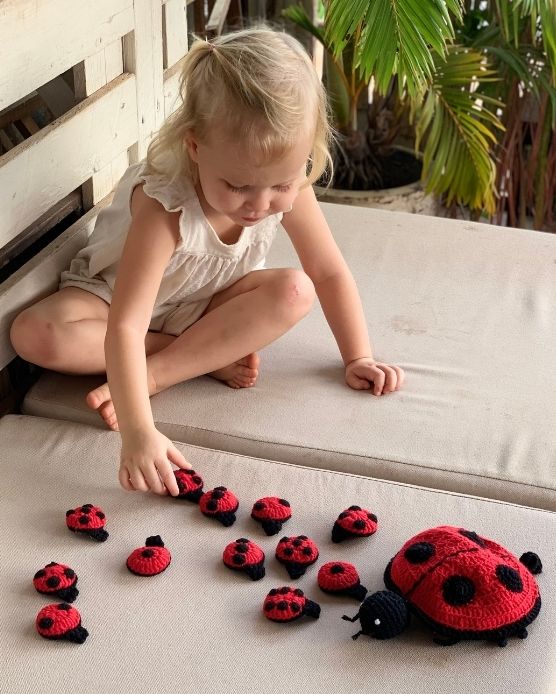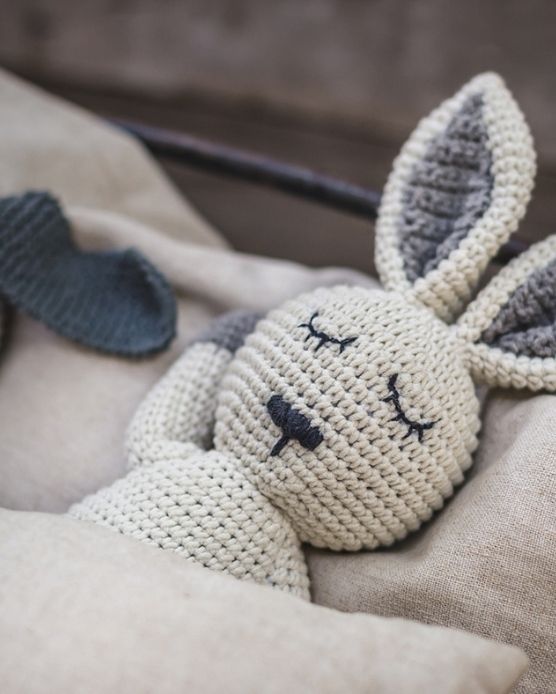 The waste
Beebee+Bongo is serious about minimal waste. Knitting and crocheting are by their very nature, minimal waste. Any unused end of yarn rolls are used to create sample toys during the production development process, and are then donated to local children's organisations. Where possible they use eco-friendly packaging, and are constantly looking to refine their processes to be as environmentally-friendly in this regard.
Beebee+Bongo is a company we are immensely proud to be partnering with. Not only is this epic brand creating high-quality, eco-friendly, completely safe toys for play-based learning, but they're using their business to generate positive social and environmental change. Honestly, if we were a toy brand, we'd be Beebee+Bongo.
Want to know where Beebee+Bongo sits and what they're working on in terms of these 5 values? Hover over these values to find out.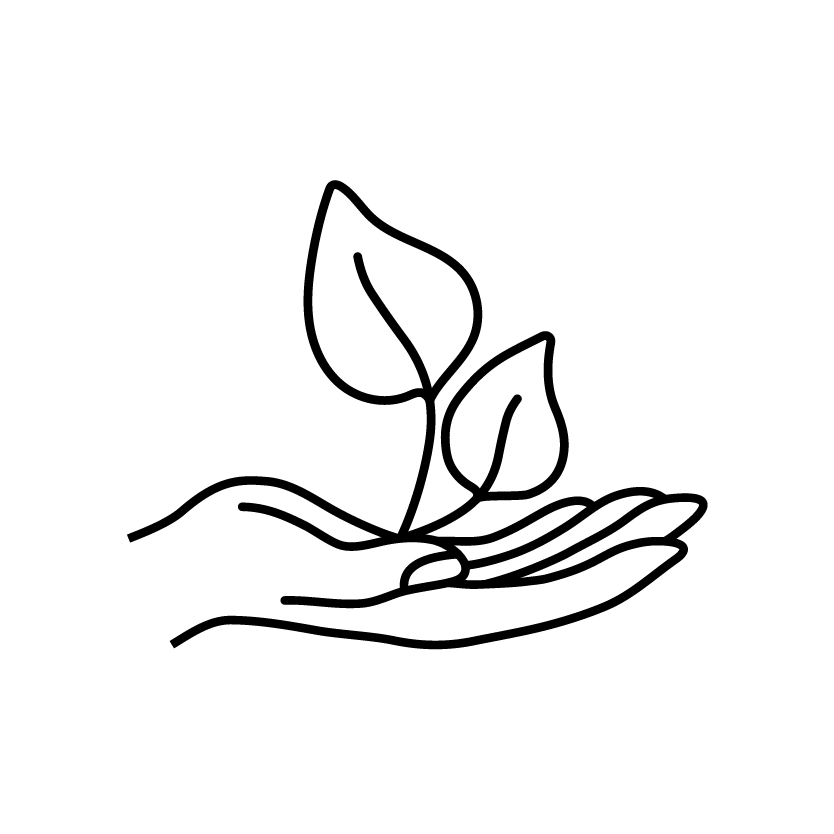 Eco Friendly
Our yarn suppliers have GOTS, OEKO-TEX and SGS certifications which means that the yarn is produced ethically, it is tested for chemicals and produced in an eco-friendly process. The stuffing we use for our toys is made of recycled PET bottles in Thailand, and our educational toys come in fairly-made bags created from end-of-the-roll fabric. We work with our wholesale clients to provide eco-friendly packaging where possible (e.g. reusable vacuums or with biodegradable bags). We never provide single product plastic. We anticipate it will be an ongoing process to fine-tune the supply chain to be as eco-friendly as possible.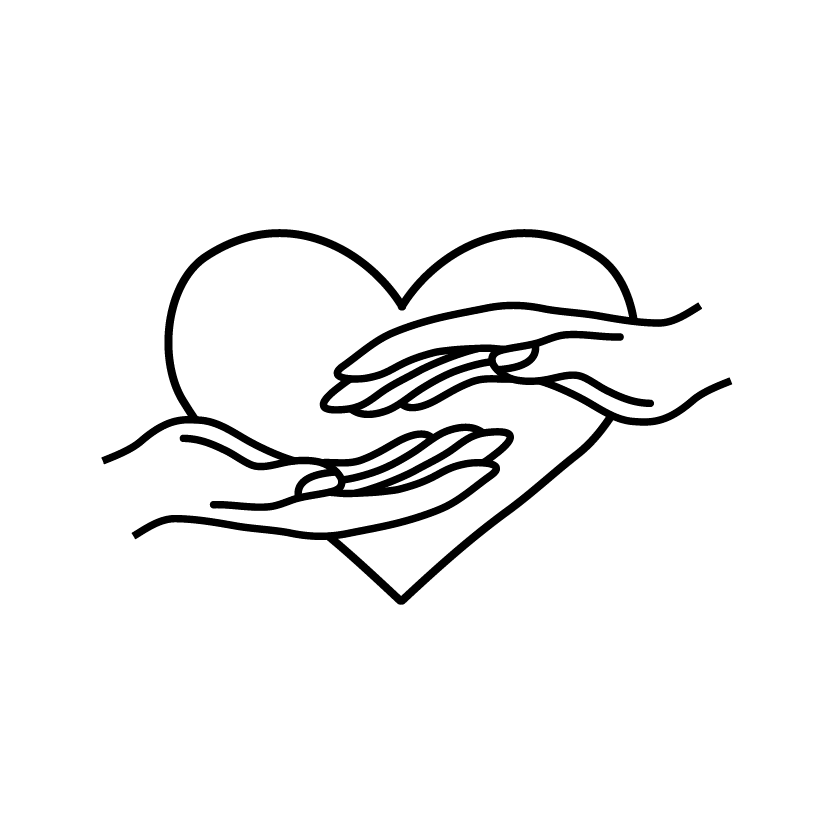 Fair
Our production partner, Cambodia Knits (CK) has working conditions that align with WFTO and is currently in the application process for certification. The CK headquarters staff all have social protection benefits (maternity leave, national health care, labour laws), and there are policies in place for the piece-rate, home-based workers, to prevent child labour, unfair subcontracting, and mitigates risk for producers by providing all materials and continuous support for quality maintenance.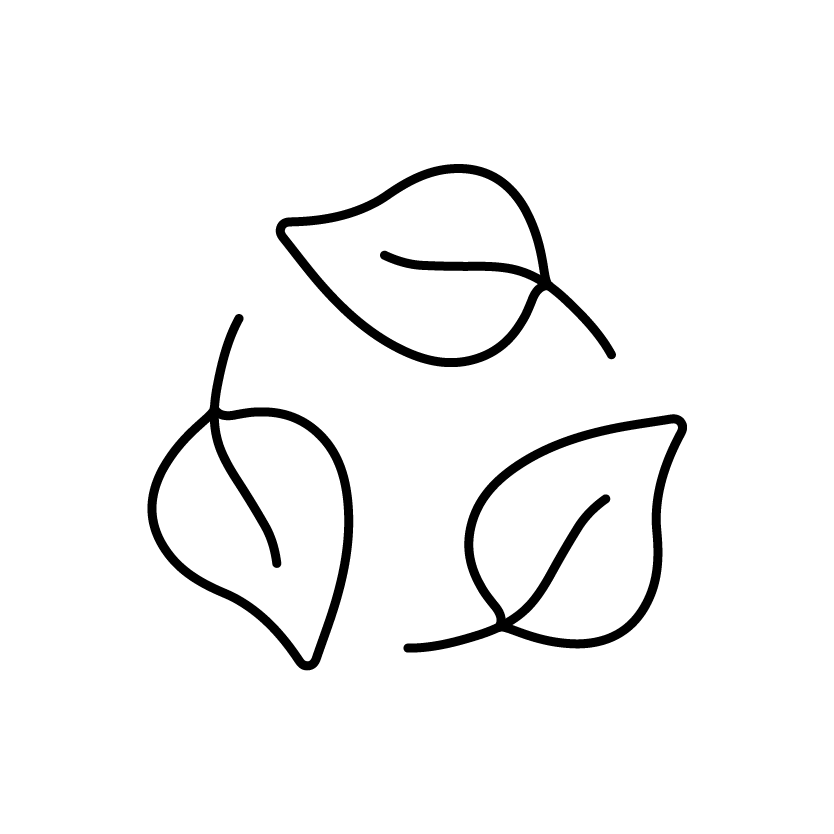 Minimal Waste
Knitting and crochet by their very nature tend toward minimal waste. Unused ends of yarn rolls can be used towards other products. Samples that are made in the HQ during the production development process often use left over or sample yarn and are regularly donated to local children's organizations like Angkor Hospital for Children. Knitting and crochet done by hand likewise require no electricity (other than for lights to be able to see), so are naturally low emission.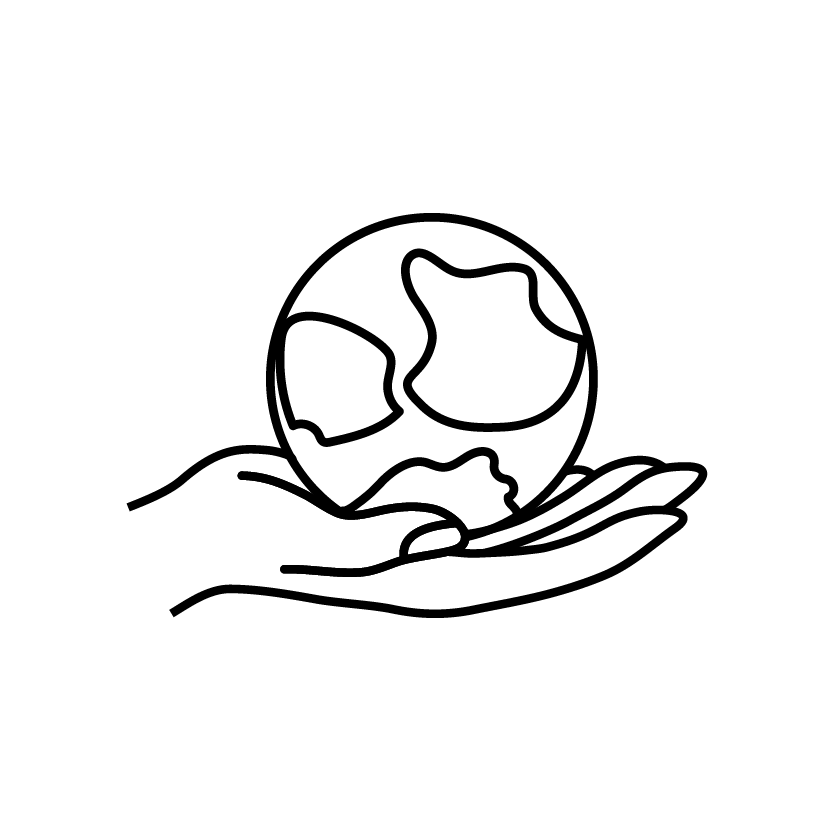 Give Back
We are in early talks with some local organizations to partner together for some initiatives around education in Cambodia, but that is still in progress. Our producer, Cambodia Knits (CK), had a scholarship fund pre-COVID for children of the knitters. Schools are currently closed, but Beebee+Bongo expects to be contributing to that independently as well. CK has also regularly donated sample products and non-export quality products to various local projects and schools.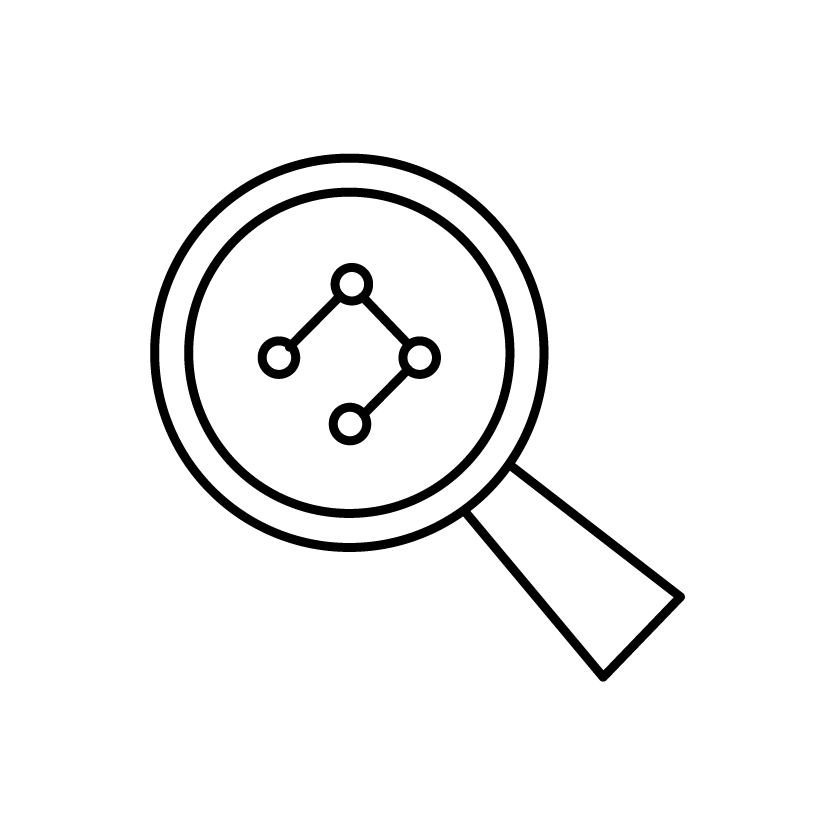 Transparent
We're getting much closer to this. Yarn and stuffing are our main raw materials and our producer has worked with the stuffing supplier out of Thailand for a number of years (stuffing is made of recycled PET bottles). Yarn has been harder to trace all the way through (e.g. how the cotton was grown or the wool harvested), but we have now found two suppliers who have a transparent supply change and the appropriate certifications. Some of our products come in a cloth bag that has been fairly made and produced from would-be scrap material.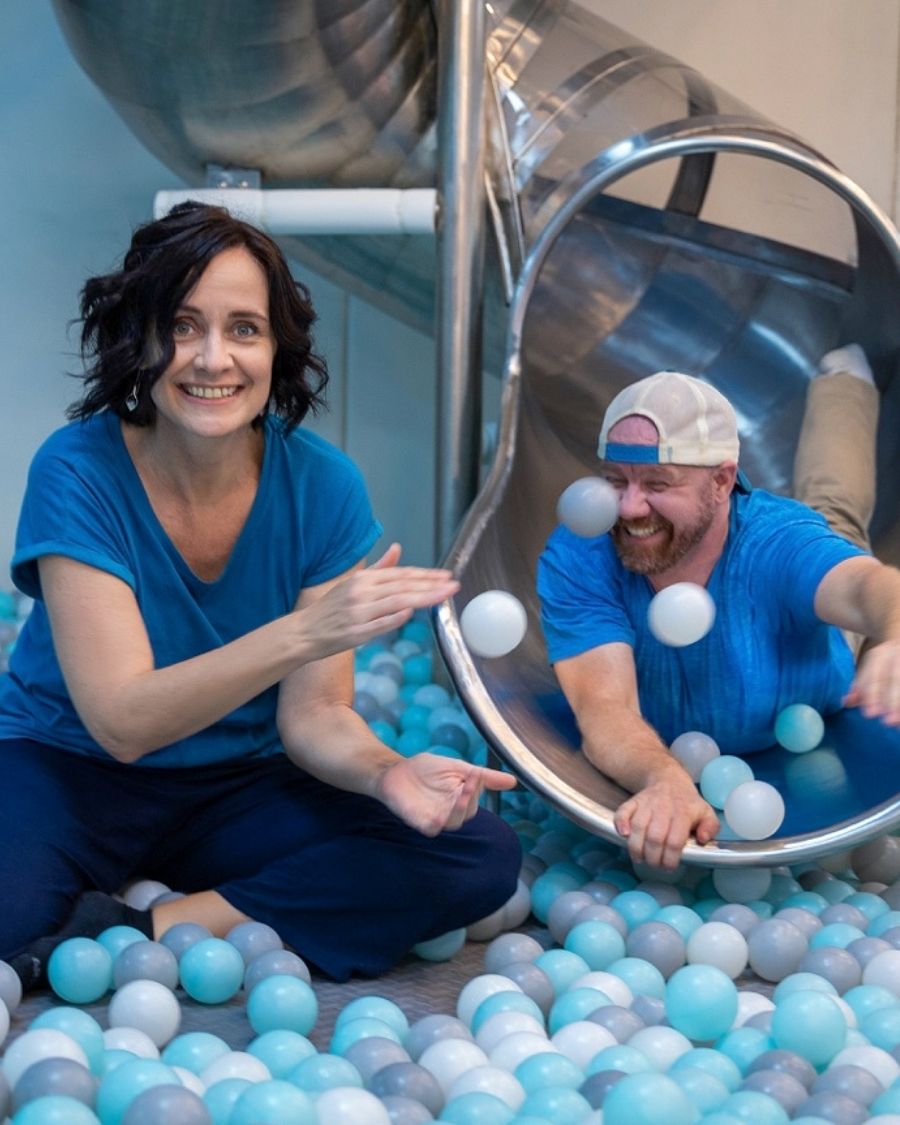 "When it comes to being socially conscious, there is rarely one 'right' answer. Our approach is simply to do our best, be as transparent as possible, and be ready and willing to change as new options/opportunities come along".