About
Who We Are
"Every time you spend money, you're casting a vote for the kind of world you want" – Anna Lappe.
Ethical Made Easy is a global platform that discovers, curates and amplifies the best conscious brands in the world today to help you adopt a more ethical lifestyle for tomorrow's world. We do this through a few different channels – how millennial of us.
Our Ethical Brand Directory is home to game-changing, change-making ethical and sustainable brands from all over the globe that are setting Tomorrow's Standard in what it means to do good business. Here, you'll also find our Journal (full of enticing articles and epic interviews, and definitely not full of bad teenage angst love poetry); our Resources page (full of educational poddies, docos, books and apps); and our Discounts page (full of magical, price-dropping codes).
Through our thoughtful process of curation and analysis, we both champion and partner with companies setting Tomorrow's Standard in what it means to do good business. We're so excited to have you here and we can't wait to welcome a better tomorrow with you.
If there's anything else you'd like to see on Ethical Made Easy, please get in touch here.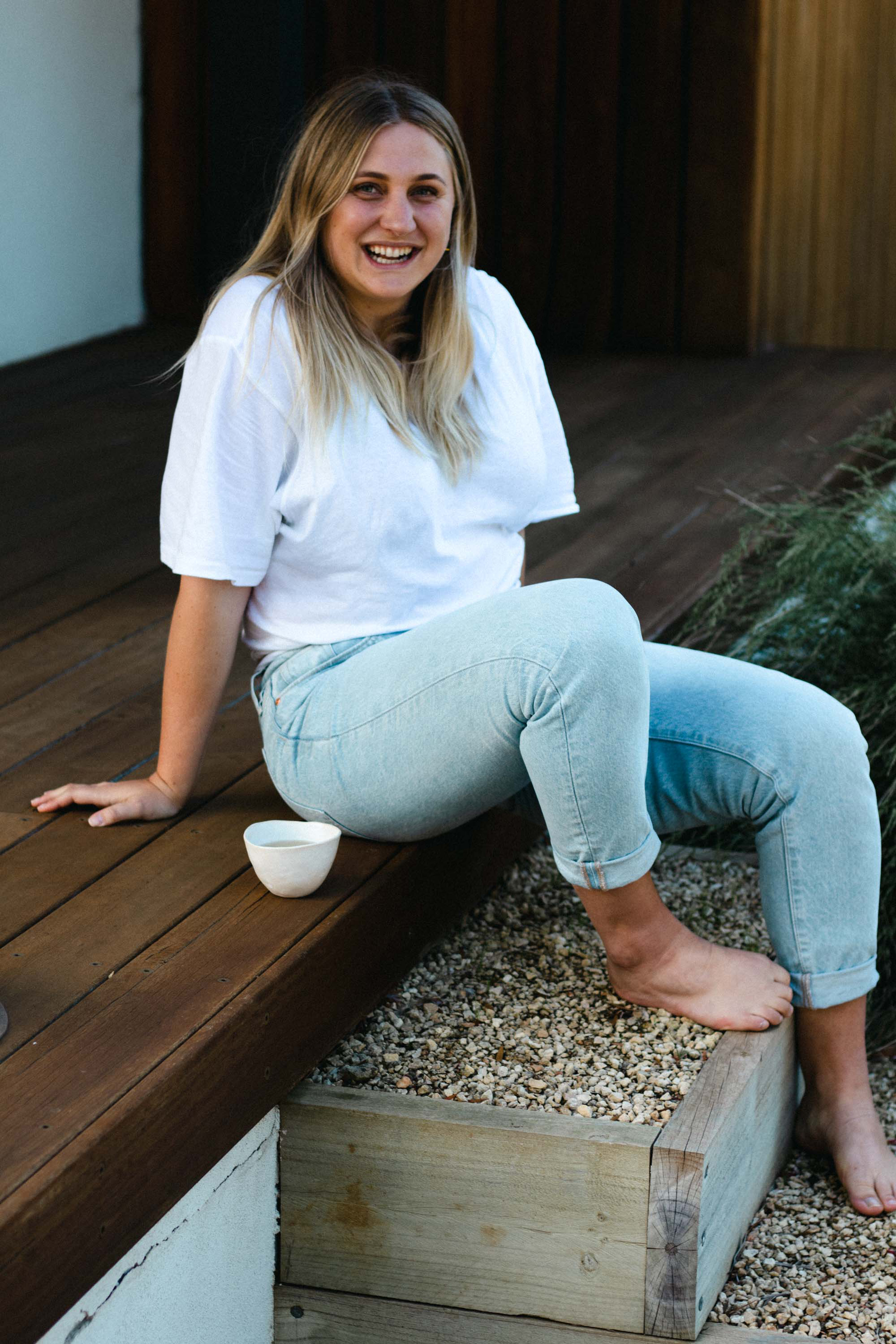 Jasmine Mayhead, Founder + Editor-In-Chief
It all started on a holiday in Cambodia. After bartering for a $9 handbag in a local street market, Jasmine returned to her hostel one evening and coincidentally watched The True Cost documentary. It opened her eyes to many of the injustices that occur in the fashion industry, and a fire grew in her belly.
Jas began documenting her search for the best ethical brands on Instagram. Before she knew, she had garnered a loyal and interested following who enjoyed her really enjoyed her down-to-earth exploration into ethical fashion and joined her quest for a better future. Jas saw an opportunity to take this concept a step further, and built out what we now know as the multi-dimensional and well-loved EME platform.

Jas is currently based in Melbourne, Australia . She enjoys a black coffee or chai, being in or by the ocean, hanging out with her bunny Skip, dressing for the weather she wants not the weather she has (thanks Melbourne), weekends spent offline camping, a good book that makes you forget time - she's not fussy as to whether it's fiction or not, and being around people who believe in a better world.


Contributors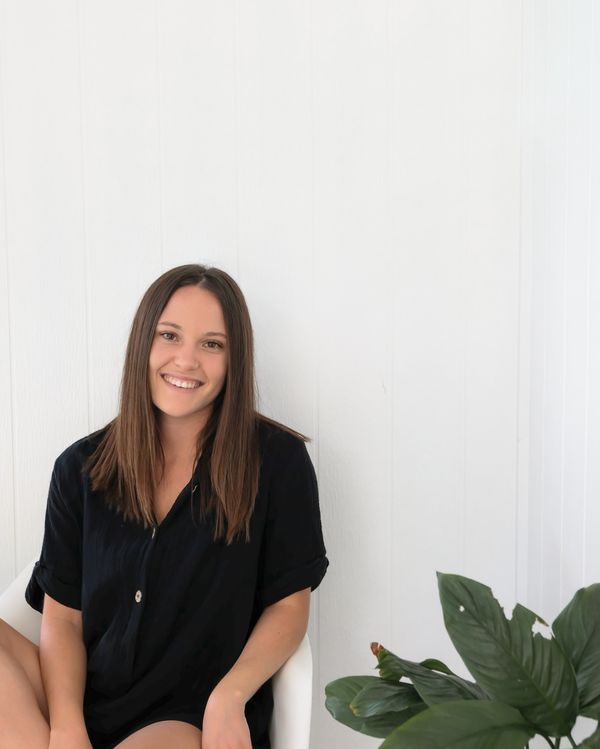 Lola Asaadi, Customer Relations (and resident pop culture expert)
Favourite resource: Ethical Made Easy. Hand-on-heart.

Loves: Her crazy family, iced lattes, tahdig and curry, linen (the responsibly-sourced kind), and anything with Tom Hardy in it.

First introduction to ethical fashion: When her wonderful sister began to thrift and sew her own clothes, and they ended up looking better than any fast-fashion, mainstream piece in her closet.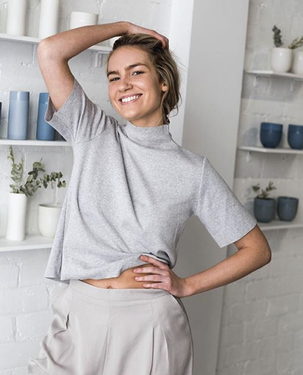 Gabi Goddard, Contributer
Favourite resource: the EME website of course! I also love following/listening/reading to anything by Clare Press!

Loves: Her brother Sam, toddlers trying to speak, very loud mainstream music, writing poems (only when they rhyme) and WOMEN! Women are amazing.

First introduction to ethical fashion: Through my mother. She was a fashion designer and had her own business, and made sure to manufacture everything onshore so that she could be regularly visiting her makers.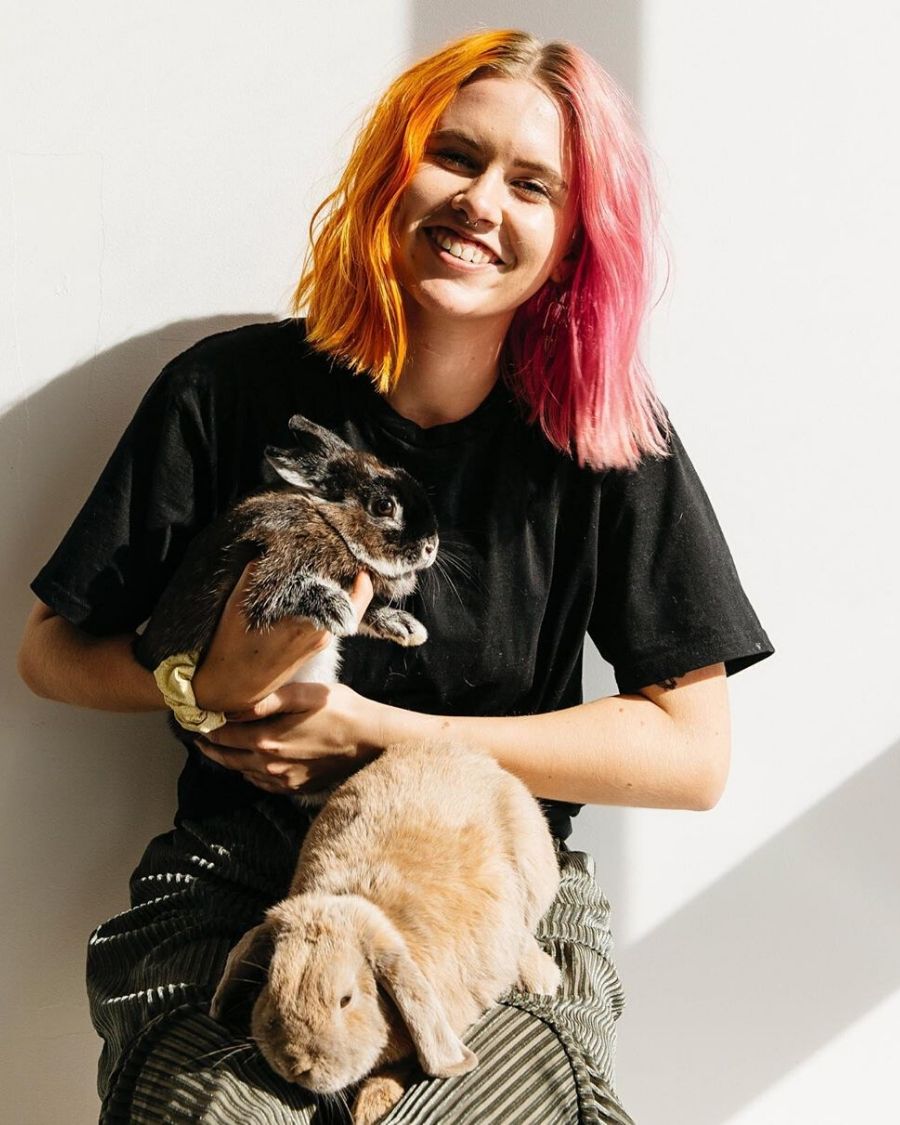 Emily Seerup, Contributer
Favourite resource: This is a Good Guide - for a Sustainable Lifestyle by Marieke Eyeskoot
Loves: Shag haircuts, bright colours, fried tofu, winter ocean swims (the in and out kind), sour beer and having conversations about things that matter
First introduction to ethical fashion: Going op shopping with my mum, and her helping me fix/alter/keep the clothes I already had!
First introduction to ethical beauty: When I became a vegan and started looking for cruelty-free products, the rest naturally followed.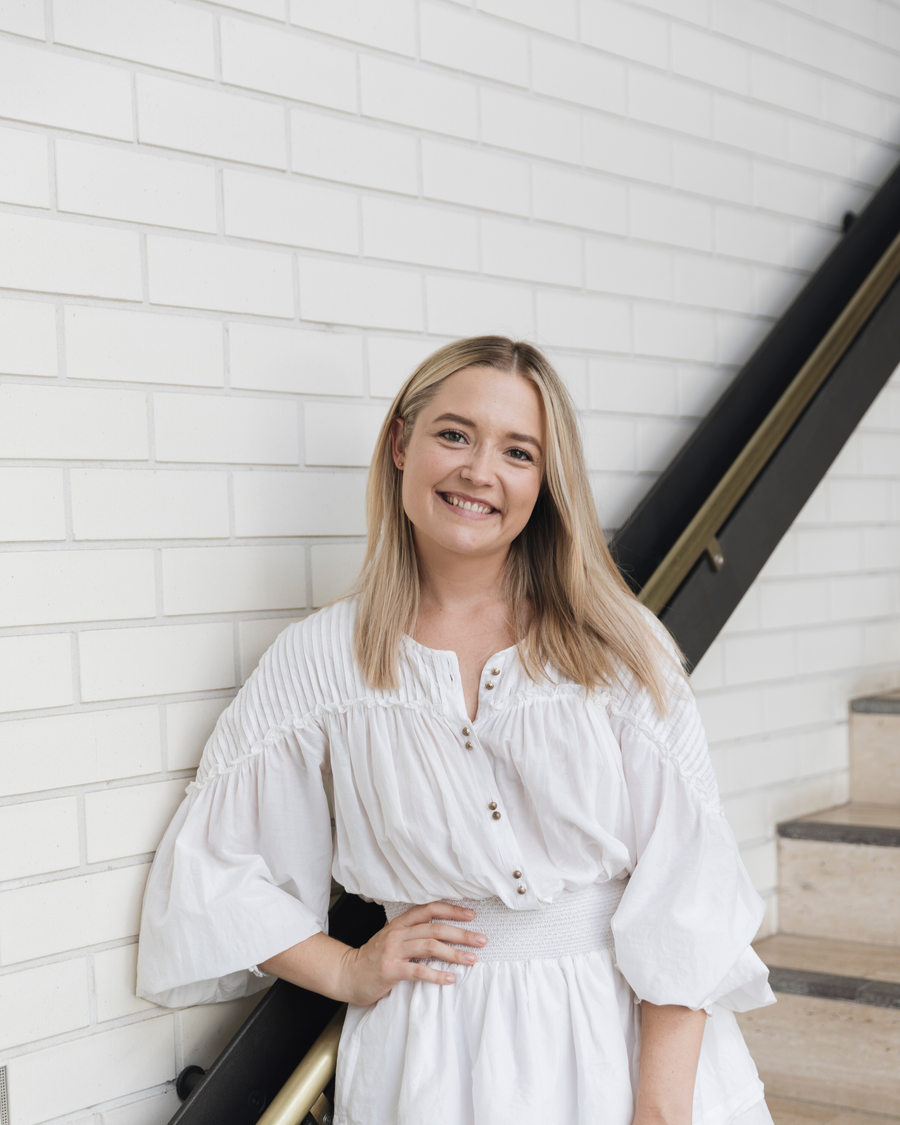 Caitlyn Spanner, Contributer
Favourite resource: Let My People Go Surfing, Yvon Chouinard
Loves: Her dogs (Ziggy and Diego), a hoppy IPA, black coffee, gardening, a good book/podcast, loungewear that passes as daywear, cheese boards, telling stories about people who want to change the world
Her first introduction to ethical fashion:
A sustainable fashion subject at university (QUT) and her quest for the perfect basic tee (and all the rabbit holes she fell down while searching for it)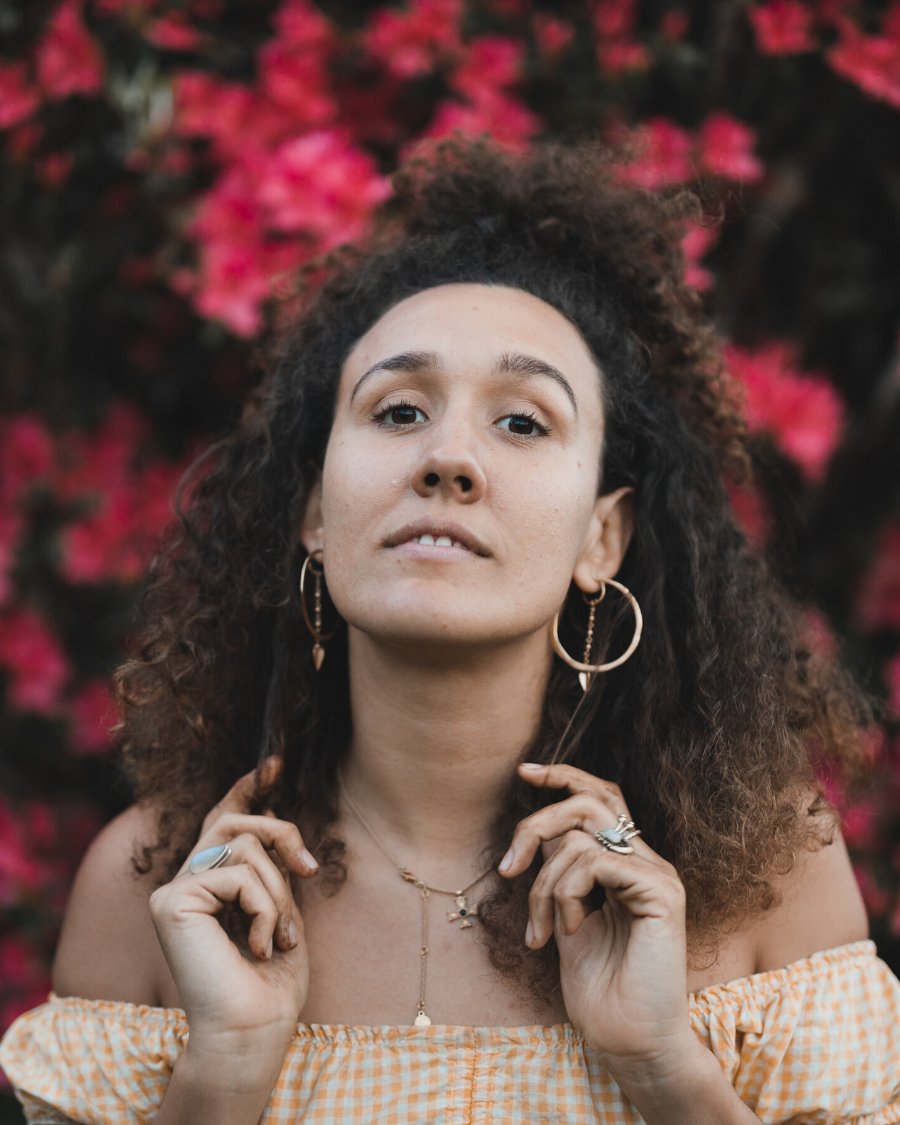 Nidala Barker, Contributer
Favourite resource: I think it would have to be community. My go-to way to find answers is to simply ask the people around me - though not always 100% accurate it makes for a beautiful lesson in listening and deepens connection. I also love to look at brand's websites because if they have solid ethical measures in place they will (most of the time) have a section where you can learn more about it. In my opinion, the more information the better because transparency is at the core of any ethical process.
Loves: Staying true to the stereotype of sustainability folk ... all of the plants! I also have a special soft spot for the ocean, music and cups of tea.
First introduction to ethical fashion: My introduction to ethical fashion was a very joyful one. My baby steps of learning were in the aisles of op-shops with my big sister who works in high fashion. She taught me to see the value of a garment based on it's beauty and quality, regardless where it is retailed! I am also lucky enough to have some amazing friends who own ethical brands as well as make their own garments, seeing them at work has been awesome learning.