Harlo
TAKE 10% off using 'EME10'
Values
Artisan

Fair

Gender Equality

Give Back

Made Locally

Minimal Waste

Transparent

Vegan
"Welcome to Ħarlo's no naff gifting, handcrafted ceramics and award winning, Australian organic, botanical skincare collection. Specially curated for the conscious consumer."
Ħarlo is an Australian company that believes in "unique, concentrated, ethical care", which is reflected not only in their array of beautiful products, but also in the ingredients and materials used to bring them to life.
We love a brand that has a solid foundation of values, and Ħarlo has them in spades. Take a look:
Eco-friendly
Ħarlo's exquisite range of organic, biodegradable and botanical products are all modest, ethical and needful; are hand-crafted in small batches in a carbon neutral studio; are stored in recyclable biophotonic glass; are labelled locally with eco-friendly paper; and are packaged in reused and biodegradable packaging. 
Fair
Ħarlo prioritises using ethically-sourced ingredients, in regards to both the environmental and social aspects of the sourcing. Although there are currently only a handful of raw fairtrade ingredients available on market, Ħarlo hopes to become a leader in ethical and sustainable skincare as more consumers turn towards more natural and consciously-made alternatives.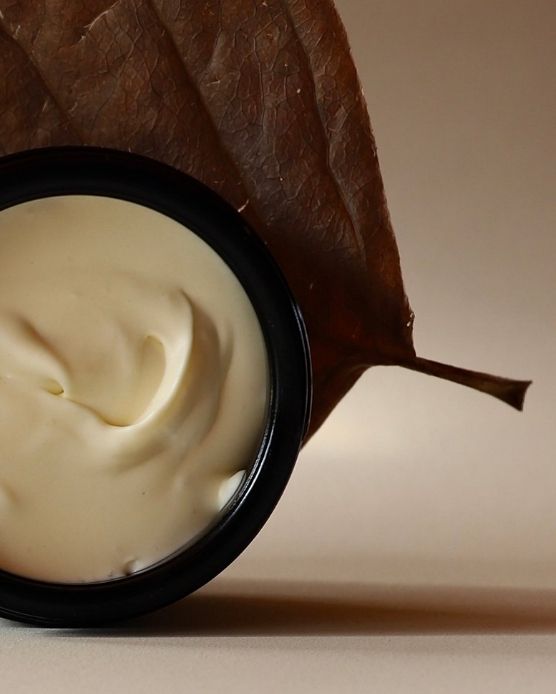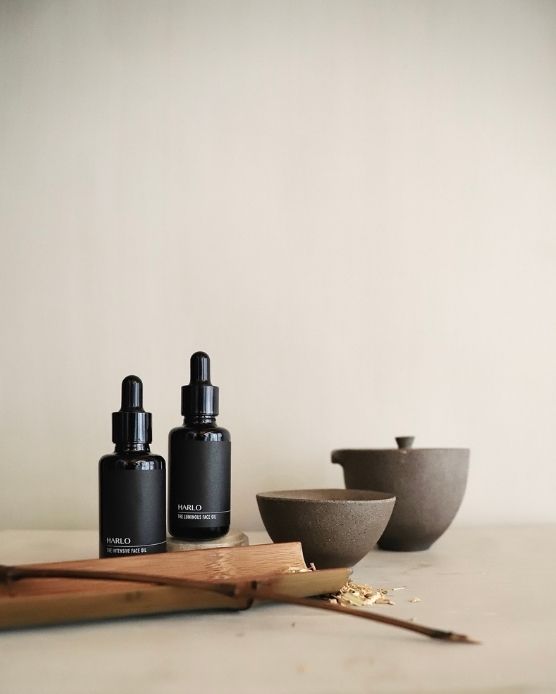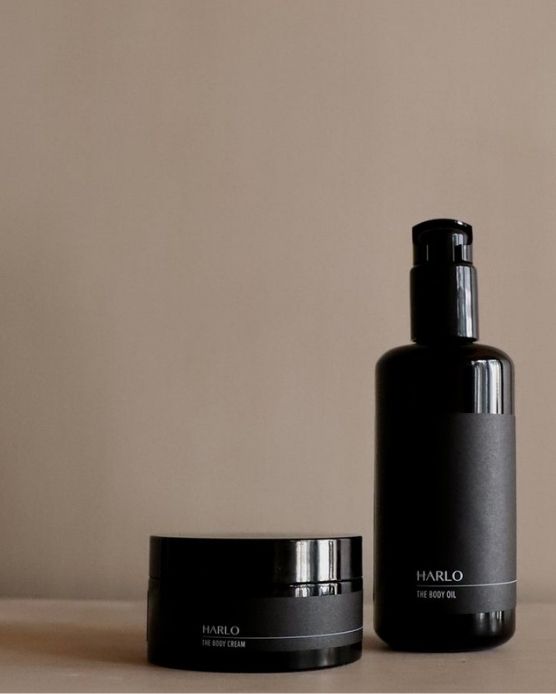 Minimal Waste
Ħarlo does everything they can to keep packaging to a minimum. Their wholesale orders are shipped in pre-used boxes; the products are packaged completely in reused or biodegradable materials; their stationary is made from recycled post-consumer paper; and the biophotonic glass they use is indefinitely recyclable.
Refill Packaging
Ħarlo has also introduced a first-of-its-kind cosmetic compostable refill packaging. These pouches are 100% food safe; European certified industrial compostable; made from the starch of non-consumable corn, potato and other plants; housed in 100% post-consumer paper; and printed with vegetable ink.

Filler-free
What's more is Ħarlo's collection is water and water-based filler-free, making their formulations extremely concentrated and quite non-conventional. The Ħarlo products do not contain any such fillers or modifiers, as they are unnecessary to the environment, to the skin, and to the customer's pockets. That's what we love to hear.
Essentially, Ħarlo is an incredible Australian company providing conscious consumers like us with ethical and sustainable skincare and accessories that do not cost people or the planet to make. We've tried and tested Ħarlo for you, and we can say with complete honesty that this is a brand you'll never regret buying from. Like, ever. 
Want to know where Harlo sits and what they're working on in terms of these 5 values? Hover over these values to find out.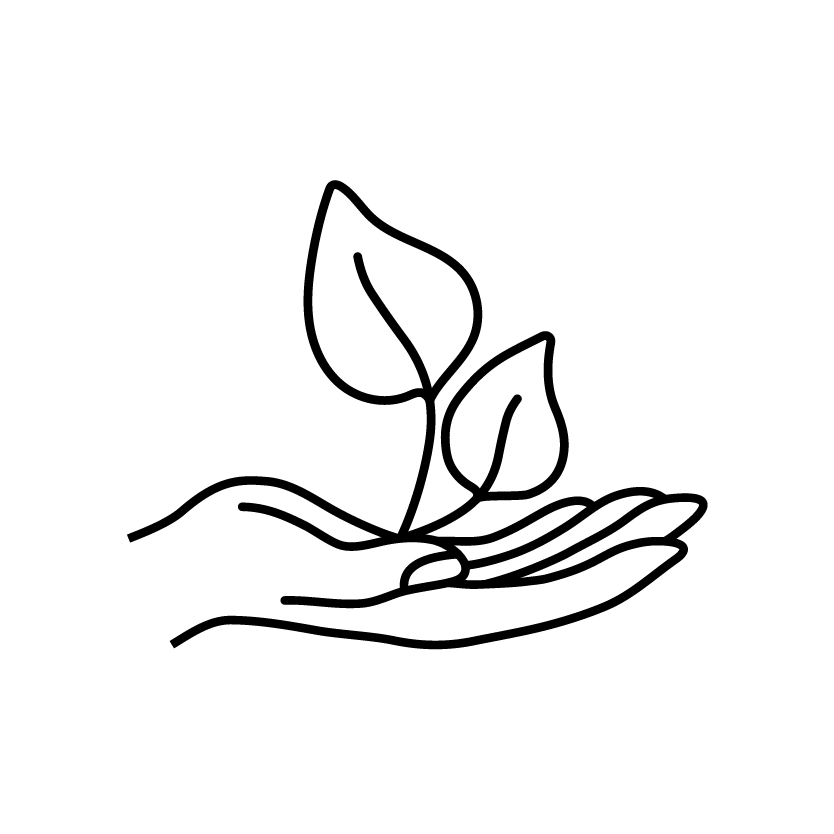 Eco Friendly
Our no naff policy offers a modest, ethical and needful collection of organic, biodegradable, high performing botanical products. Handcrafted in small batches in our compassionate carbon neutral studio. Stored in indefinitely recyclable biophotonic glass. Labelled locally with ISO 14001 EMS accredited paper and packaged using reused and biodegradable packaging. We believe in unique, concentrated, ethical care, where every single ingredient is unaltered, natural and nutritious.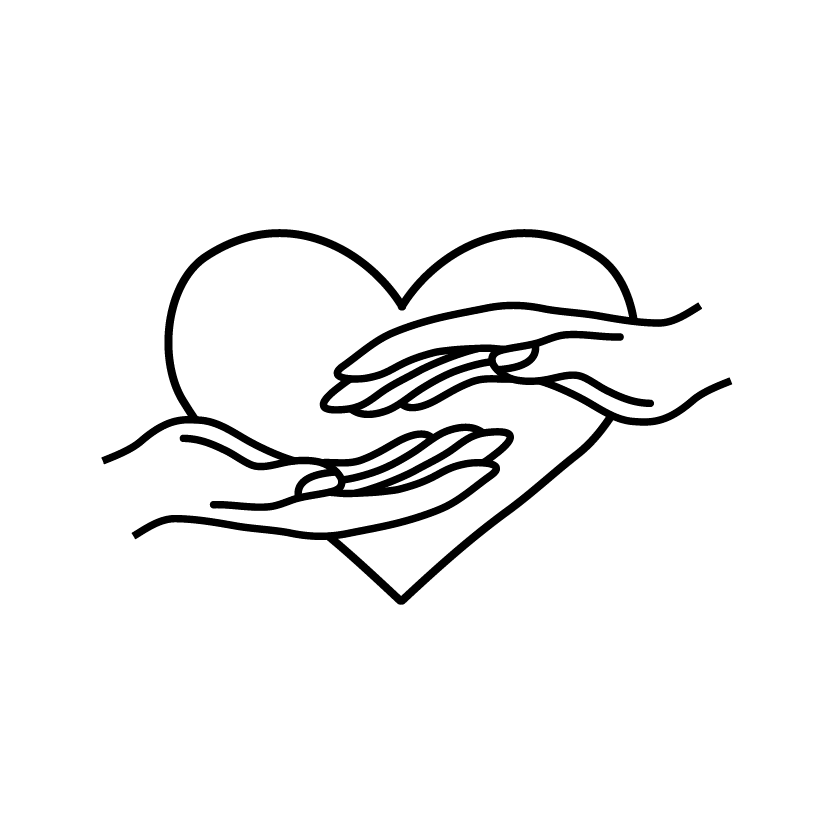 Fair
We endeavour to source ingredients which are ethically sourced, both in terms of fair trade and to the environment. At the moment, there are only a handful of raw fair trade ingredients on the global market. We hope, that as people turn more towards fully natural alternatives and conscious consumerism that further transparency will be offered and promoted in this field. As a company, we are committed to sourcing, promoting, and developing ourselves as leaders in fully sustainable and ethical skin care.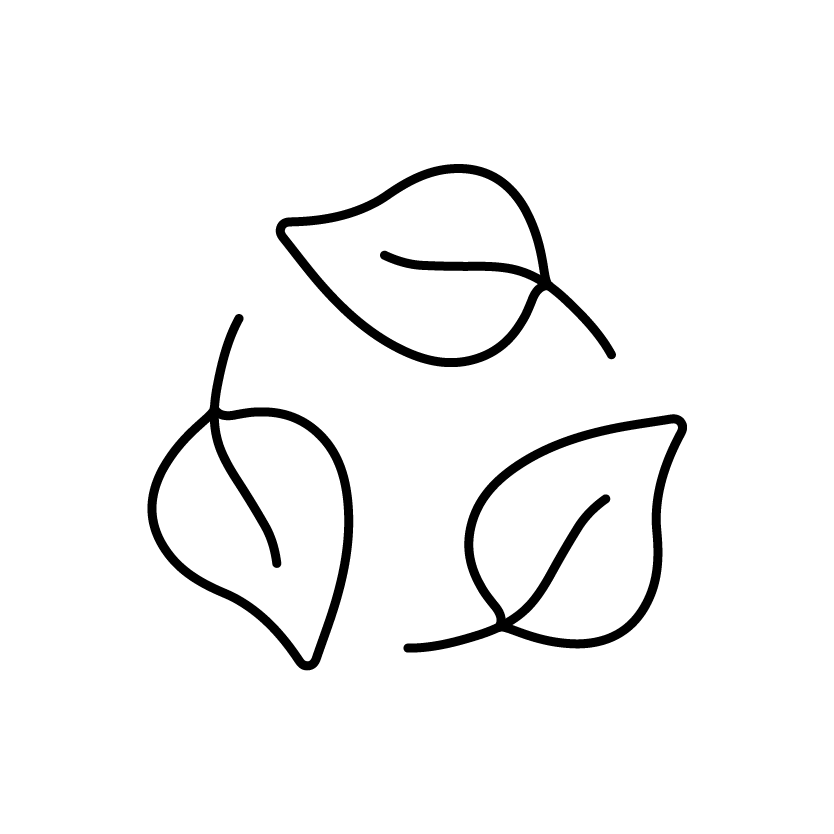 Minimal Waste
Our products are made in our carbon neutral studio. Our oils, (even our bulk oils) are stored in premium biophotonic glass, this preserves potency and oil shelf life. Generally, we try to keep our packaging to a minimum. Our wholesale orders are shipped in reused boxes and all of our products are packaged entirelly using reused or biodegradable materials. Our ingredients are all biodegradable. Our stationary is made out of recycled post consumer paper. Our biophotonic glass is indefinitely recyclable. We hope, in future as the company grows to offer a refill and lid recycling system to our conscious customers. Our collection is intentionally modest and multifunctional, resulting in less unnecessary add on's, consumerism and therefor waste.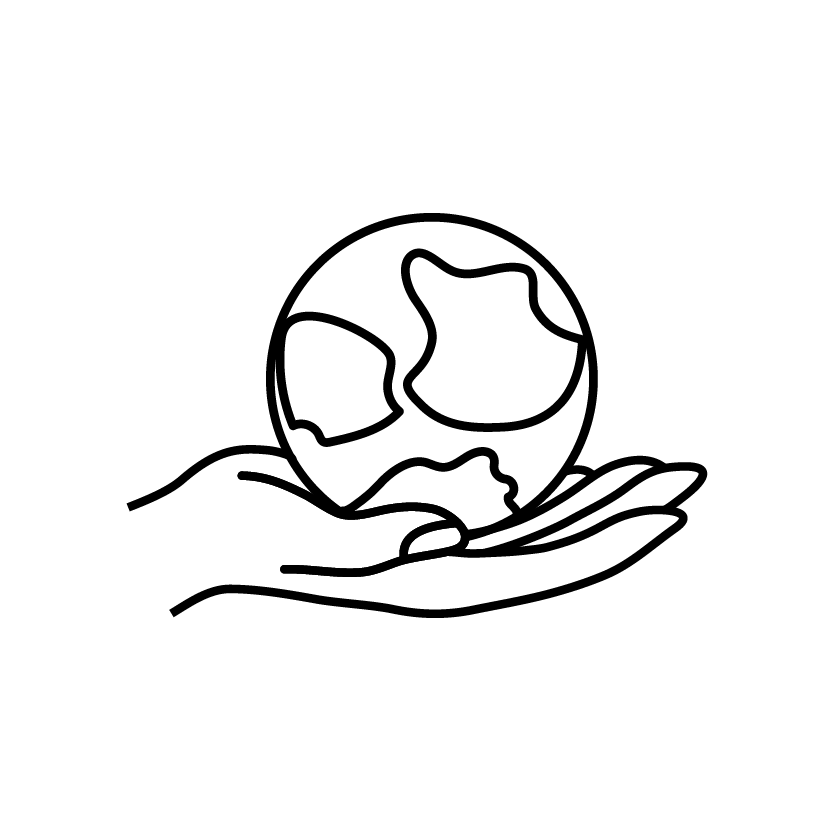 Give Back
We are members of the Australia Conservation Foundation (ACF) - Australia's national environment organisation. The ACF community is nearly half a million people who speak out, show up and act for a world where forests, rivers, people and wildlife thrive. ACF is proudly independent, non-partisan and funded by donations from people across Australia.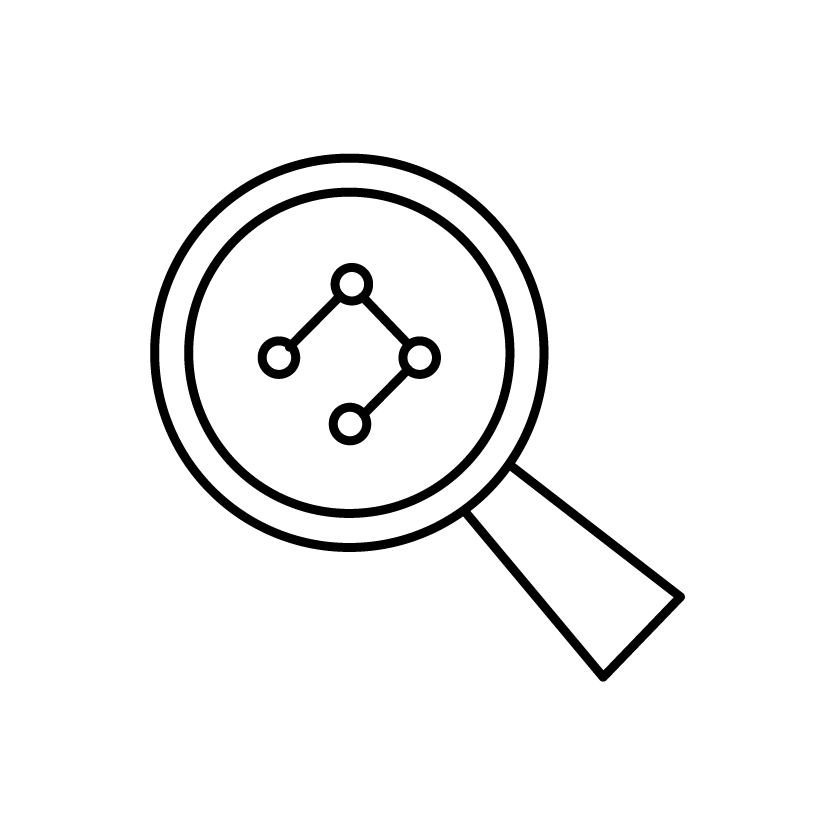 Transparent
We can - apart from the initial suppliers that extract the variety of oils. Transparency in relation to these foreign practices has been extremely difficult to achieve. This is something we continue to work on. Our current highly reputable supplier does have several good practise certifications in relation to organic produce, cruelty free, and sustainability but generally, only a handful of raw ingredients on the global market are currently certified as entirely ethical to our standards. We be believe in promoting transparency, fair trade, ethical extractions and farming methods for high quality unaltered raw ingredients. We have a long way to go in this field - but we are committed to raising awareness on a more sustainable and ethical future in the raw cosmetic industry.
Behind the Brand
"Often a product is designed based on how it feels on the skin, or how easy it is to apply, rather than on the actual benefits it gives to the skin. So introducing something that is absolutely 100% botanical, highly concentrated, and non-conventional in terms of form or feeling sometimes has its barriers.".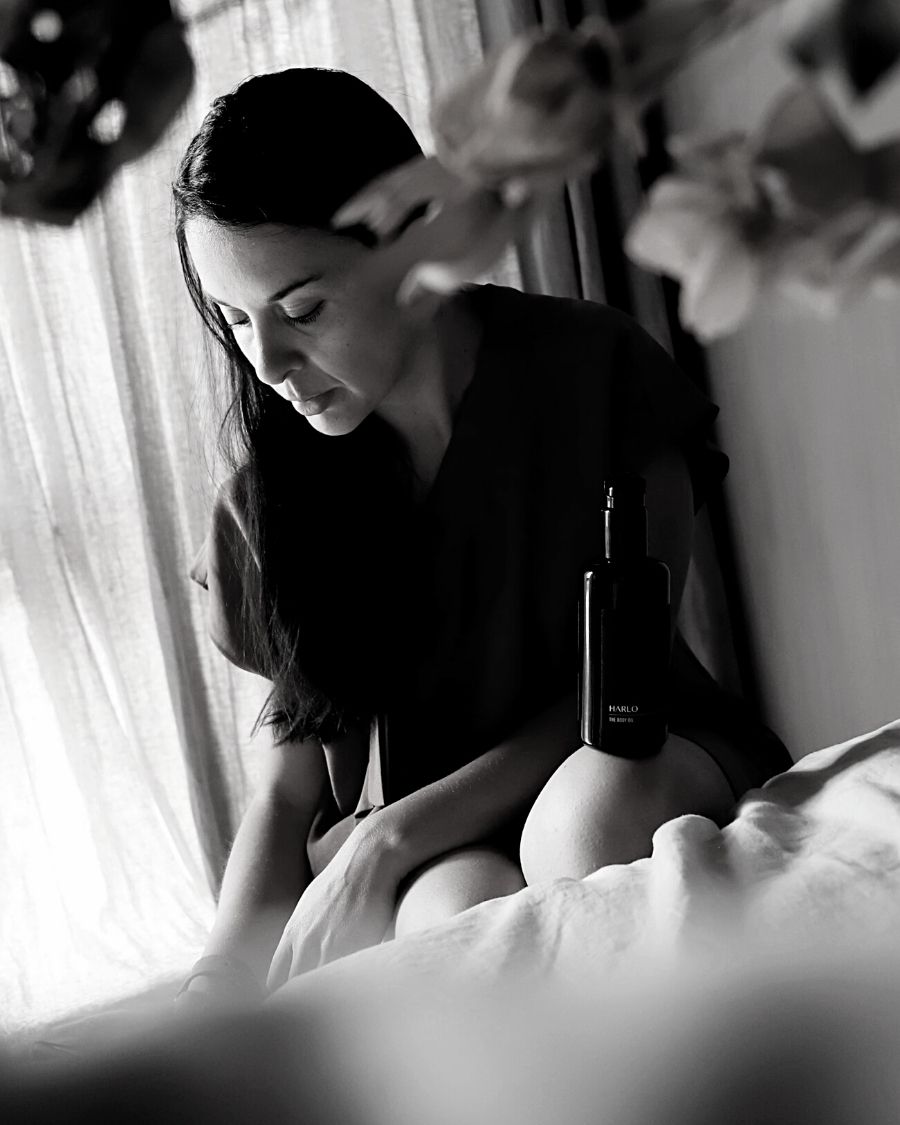 What made you start Ħarlo?
I have been making botanical based skincare since my graduation in 2001. As my career changed and my family grew, I became time poor and struggled to find skincare formulations that ticked all of the boxes for both myself and my family (as an aesthetician and conscious consumer, I guess, there were a lot of boxes). This led me back to making. In 2020 we decided to make our products more widely available so we refined the formulas and opened the online store.
Do you have a morning routine? If so what is it you do to set yourself up for the day ahead?
Quite often the little ones dictate my morning routine, but I do try to start my day with a self note of things I am grateful for.
What's the biggest barrier you've found to succeeding as a socially conscious business?
There's definitely a few in the 'beauty' industry. To be honest just even the 'beauty' title is a bit of a barrier. What is 'beauty'? Because to me, beauty isn't really the complexion of a persons skin. Unrelated challenges aside, in terms of socially conscious challenges I think the levels of misconceptions is a primary one, especially when it comes to ingredients more generally and their performances, particularly for 'natural' water based ingredients. I think also people are used to products feeling a certain way. Often a product is designed based on how it feels on the skin, or how easy it is to apply, rather than on the actual benefits it gives to the skin. So introducing something that is absolutely 100% botanical, highly concentrated, and non-conventional in terms of form or feeling sometimes has its barriers. But I think that all comes down to educating and informing. People are becoming more aware of things like greenwashing, so the truths are finally starting to rise to the surface in this industry, as they should.
Within the ethical fashion community, there's a big question that we ask which is 'who made my clothes?'. In the scope of Ħarlo, who made the things you sell? Can you tell us a bit about them?
The products are handcrafted in small batches by me, in my solar powered studio.
As many people know and appreciate, there are so many aspects to running a small business. Small business owners often have 10 different industry hats they need to know and understand. But, making for me as an aesthetician and designer, is the soul giving aspect of the business and the most enjoyable part.
I was fortunate to have a very cultured upbringing in quite a creative family. Over time I developed an appreciation of the wabi-sabi philosophy values of simplicity, modesty and nature. Something which I hope to encourage in what I sometimes find to be two very fabricated and excessive industries. Authenticity and honesty is important to me. I don't believe in false promises, criticism or encouraging individuals to fix or change the unique attributes that make them who they are. I believe in sustainable, filler free, high quality botanical skin nourishment. I think changing our routines into purposeful rituals, where we act and move with intention and presence is meaningful for our everyday lives, and I hope that our little shop inspires that.
Why did you pick the ingredients you have chosen to work with?
There are a lot of factors which are carefully considered in the selection of a particular ingredient.
We are certified toxic- free, vegan and cruelty free. Additionally we don't celebrate any synthetics, palm oil/palm oil derivatives or wax's (natural or otherwise). We also purposefully rule out any water, or water based ingredients, such as infusions and gels, which are largely diluted in some form or another and require preservatives and often emulsifiers for product longevity and form.
In addition to our strict no naff policy we look into the ingredients attributes, their organic status, and their comedogenic and absorbing ratings.
Best piece of advice you have ever received?
I was really fortunate in my initial teachings. My teacher was a highly regarded aesthetician, Reiki Master and Ayurvedic practitioner. She introduced energy and its meaning into my life. I think one of my favourite learnings from her was that what shows up in our lives is a direct reflection of our inner thoughts and emotions.
What's next for you Ħarlo?
We will continue to be grateful, to share our knowledge and to improve our products and services so they continue to benefit both the skin and our environment. There are still huge ethical barriers in the industry which we are committed to exploring including the fair trade of many oils and ingredients on the market, their farming impacts both in terms of the environment, the soil, and also the longterm conservation of certain botanicals .
One book everyone should read? Why?
That's a tough one, I am currently reading Reality, Creation and Manifestation by Frederick Dodson. I'm enjoying it so far, its gentle reminders, I think, are always beneficial regardless of the person or their situation. I also really enjoy listening to the Minimalist Vegan's podcast, and appreciate their journey in inspiring people to live with 'less stuff and more compassion.'
Are there any other Movers & Shakers out there in your world that you think people should know about?
I think the efforts of any conscious company, cooperation, or consumer should be celebrated. It's never a straightforward task, there's always easier and a more cost effective way to do things or cheaper products to support. The Made of: Tomorrow's Standard. is a perfect narration that this is imperative for our future and for the future of our planet. And, I think anyone choosing to support that standard is a Mover & Shaker in their own special way.