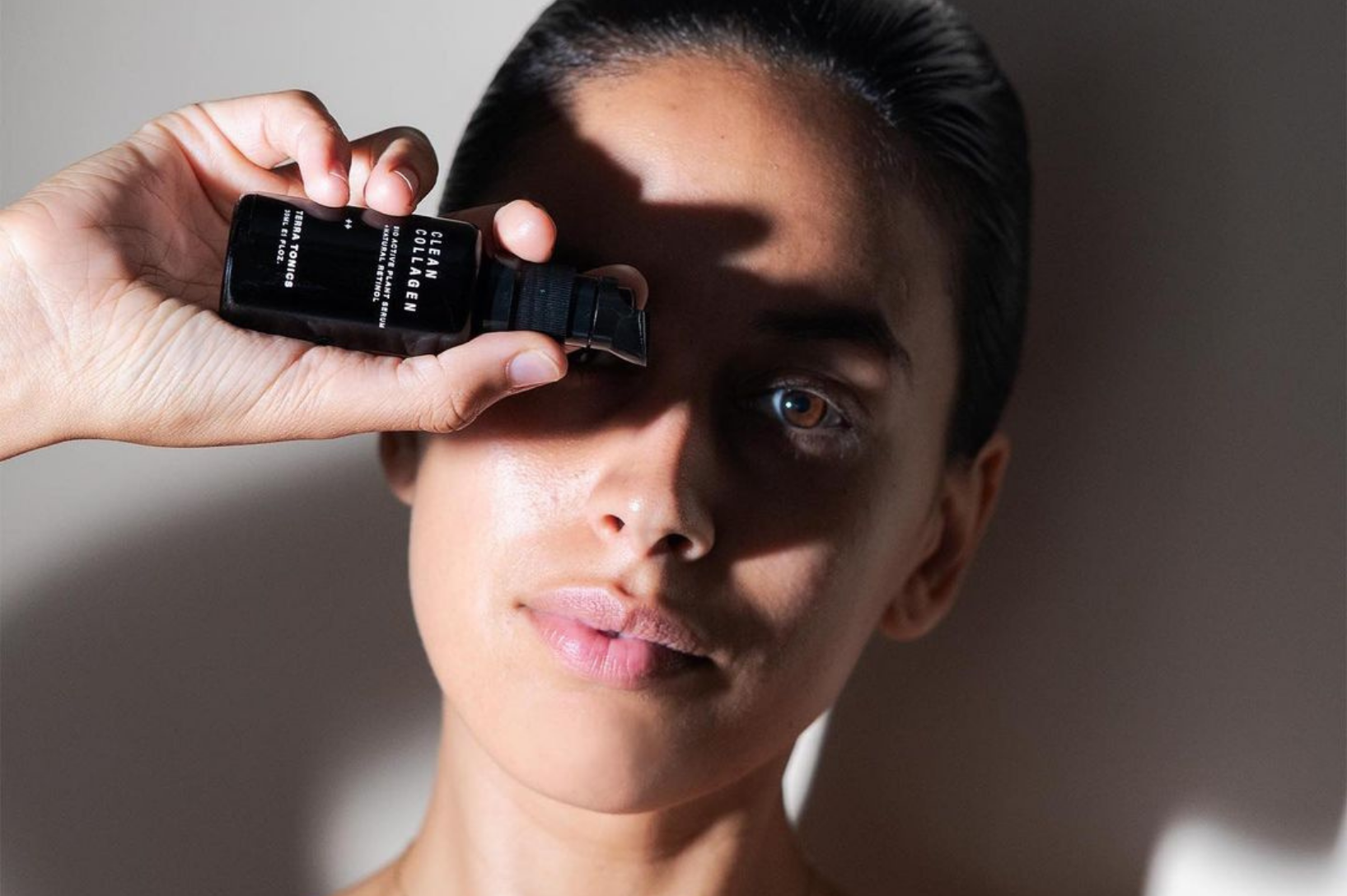 Sustainable Skincare Brands from Australia And New Zealand.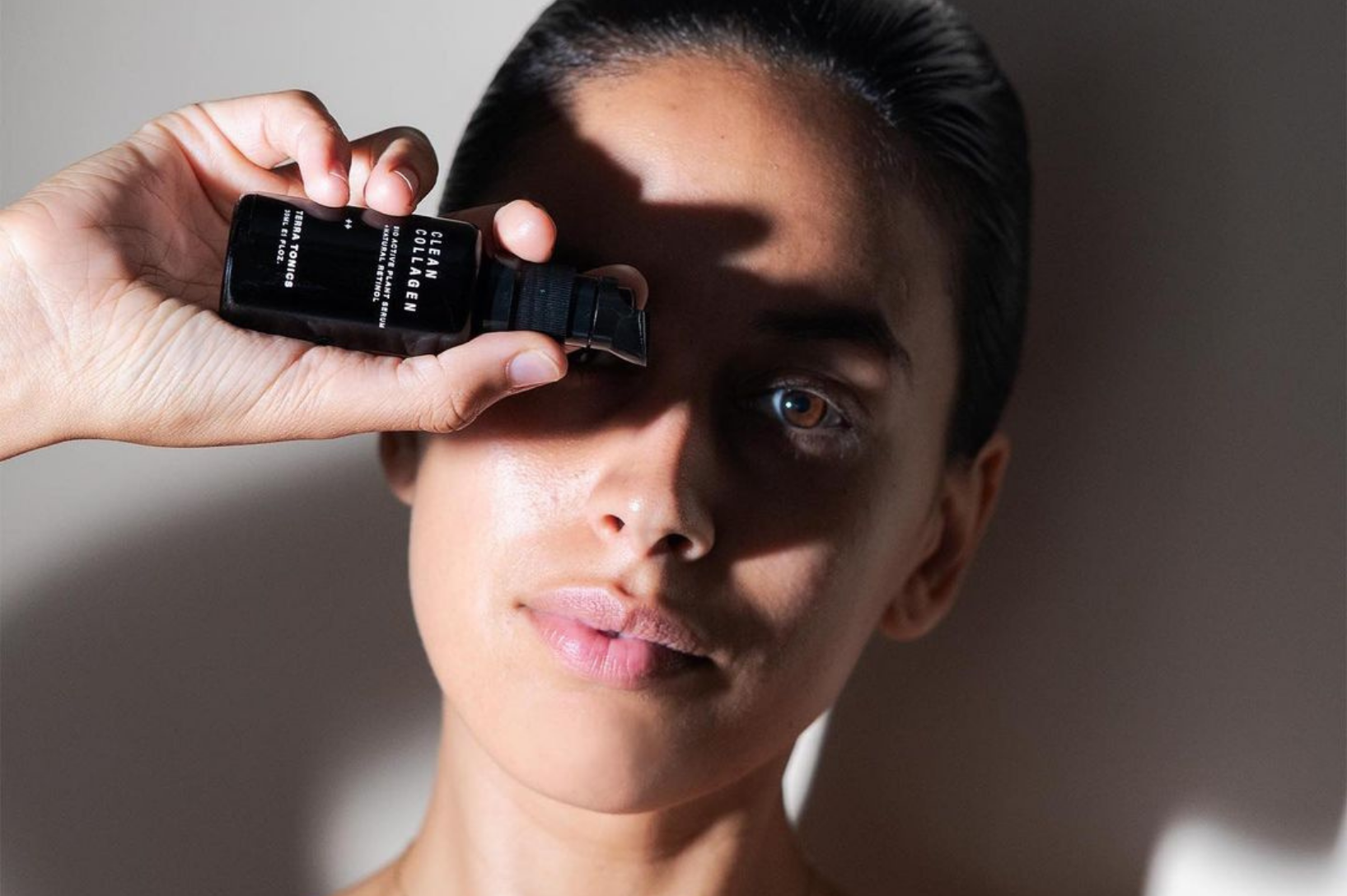 Our skin is the largest organ we have. It is porous, and we should take care when choosing the products we directly apply to it. According to the Australian Academy of Science, women will, on average, put around 515 chemicals on their skin per day which is well, terrifying. So, we have put together a list of sustainable skincare products from Australian and New Zealand-based brands that are not only ethically-made from responsibly-sourced ingredients, but are also effective, natural, and safe for your skin.
Price range | $$
Product range | Cleansers, plant-based collagens, botanical hyaluronic acids
Terra Tonics is an Australian ethical and sustainable skincare brand completely committed to ethically making natural, undiluted and vegan skincare products from responsibly-sourced ingredients. The ingredients, including Mountain Pepper Berry and Kakadu Plum, are constantly tested for their purity, and are extracted using a dual extraction method that ensures bio availability for the product's entire shelf life. Terra Tonics' hero product, Clean Collagen, is a world-leading innovation in plant-based skincare, and was the winner of the Gold Award: Best Natural Retinol Treatment for the 2021 Organic Beauty Awards.
---
Price range | $$
Product range | Oils, mists, roll-ons, capsules, powders, eye makeup removers
Australian-based sustainable skincare brand Be Genki is providing conscious consumers with organic, vegan, GMO and cruelty-free natural skin products that are not only designed to treat problems including sensitive skin, fine lines, redness, blemishes, and pigmentation, but also that encourage the wearer to be their complete, true and unapologetic self. From oils and mists to capsules and powders, Be Genki has got everything you'll need for a more natural skincare routine. Oh, and just in case you were wondering, "genki" is a Japanese word used to describe the holistic feeling of being happy, healthy and harmonious in body, mind and spirit. Pretty fitting, isn't it.
---
Price range | $$
Product range | Body and face serums, cleansers, oils, skincare tools
Biologi is an Australian natural skincare brand creating ethically made, sustainably sourced, and entirely traceable products straight out of Byron Bay. Biologi's ethical and sustainable skincare is 100% active, meaning that as soon as it touches your face it delivers the highest possible concentrate of natural botanical extract to your skin. Ross Macdougald, the founder of this innovative company, is an experienced chemist who is adamant that natural and organic ingredients are scientifically better than manmade chemicals. So, what did Ross do? He launched "the world's first ever 100% active single ingredient, organic, pure plant serum that works." That's what.
---
Price range | $
Product range | Perfume, serums, soaps, sponges
Bluem is an Australian beauty company that perfectly balances a targeted and effective natural skincare experience with simple, organic, and harm-free ingredients. Natural perfume, serums, soap bars, Konjac sponges, and self love kits are the products currently on offer from Bluem, and all have been crafted and sourced ethically and sustainably. If you haven't yet heard of her, Montana Lower, the founder of Bluem, is a prominent figure in the eco space, so we would expect nothing less from a skincare company bearing her own beautiful daughter's name. Honestly, is there anything Montana can't do?
---
Price range | $$
Product range | Oils, creams, packs
Ħarlo is an Australian company that believes in "unique, concentrated, ethical care", which is reflected not only in their array of beautiful products, but also in the ingredients and materials used to bring them to life. Ħarlo's exquisite range of organic, biodegradable and botanical skincare is all modest, ethical and needful, and is all crafted using ethically-sourced ingredients, in regards to both the environmental and social aspects of the sourcing.

---
Price range | $
Product range | Masks, balms, oils, butters, oral care products
Love Beauty Foods is an Australian sustainable skincare company consciously creating safe and natural skincare products, including (but definitely not limited to) face and body oils, body butters, masks and balms. These completely vegan products are crafted from only the purest, most nutrient-dense foods that are responsibly-sourced from the natural world, and are (and will always be) animal product-free, filler-free, zero waste, safe, water-free, locally-grown, and made with organic and good grade ingredients.
---
Price range | $
Product range | Washes, exfoliants, moisturisers
Australian plastic-free company NueBar produces a range of non-soap bar sustainable skincare products that are palm oil free, handmade, vegan, cruelty free, contain no SLS, SLES, parabens, silicones, petroleum by-products or artificial fragrances and are, of course, plastic-free. NueBar is the only 100% handmade and naturopathically formulated range of solid hair and body bars in the world (big whoa), and all of their products are PH balanced to support your skin. NueBar's range of ethical and sustainable skincare includes face washes (that can be chosen depending on your skin type), exfoliants and moisturisers, all in the quintessential NueBar soap form.
---
Price range | $$
Product range | Creams, serums, moisturisers, scrubs, makeup removers, skincare tools
Tailor Skincare is a New Zealand sustainable skincare company creating scientifically-proven and effective skincare products with concentrated, highly active ingredients. Tailor Skincare's natural and cruelty-free skincare products include creams, serums, moisturiers and scrubs, and Tailor Skincare empowers you to customise (or Tailor) your own blend of natural skin care products to suit your specific skin needs. What's more is Tailor's uses high-quality, natural ingredients that are sourced from suppliers they know and trust, and once you've run out of your products, you can refill them. Sustainable skincare at its finest!
---
Price range | $$
Product range | Creams, cleansers, balms, masks
As the name suggests, the star ingredients in the Wild Bee natural Australian skincare range are all bee-sourced; their 100% Organic Propolis (a natural antibiotic, antiviral, antifungal) is sourced from native Australian bees tended to by Francois and Mariki Visser in QLD. The rest of Wild Bees ingredients are almost entirely native plant extracts that have been used for thousands of years by our country's Indigenous people. Some of our favourites include Kakadu Plum, the richest source of vitamin C known in the world, Lemon Myrtle, which heals and firms skin (and will tighten your pores!), Tasmanian Blue Gum for soothing and softening skin, and Tea Tree for its antiseptic properties. We definitely see what all the buzz is about.
---
More often than not, natural skincare products can be seen as ineffective, though as the natural skincare brands on this list continue to prove on a daily basis, this is far from the truth. Opting for more natural skincare to use in your daily regime can have lasting positive effects, both for you and for the planet.