Sustainable Skincare Brands from Australia And New Zealand.
Our skin is the largest organ we have. It is porous, and we should take care when choosing the products we directly apply to it. According to the Australian Academy of Science, women will, on average, put around 515 chemicals on their skin per day which is well, terrifying. So, we have put together a list of sustainable skincare products from Australian and New Zealand-based brands that are not only ethically-made from responsibly-sourced ingredients, but are also effective, natural, and safe for your skin.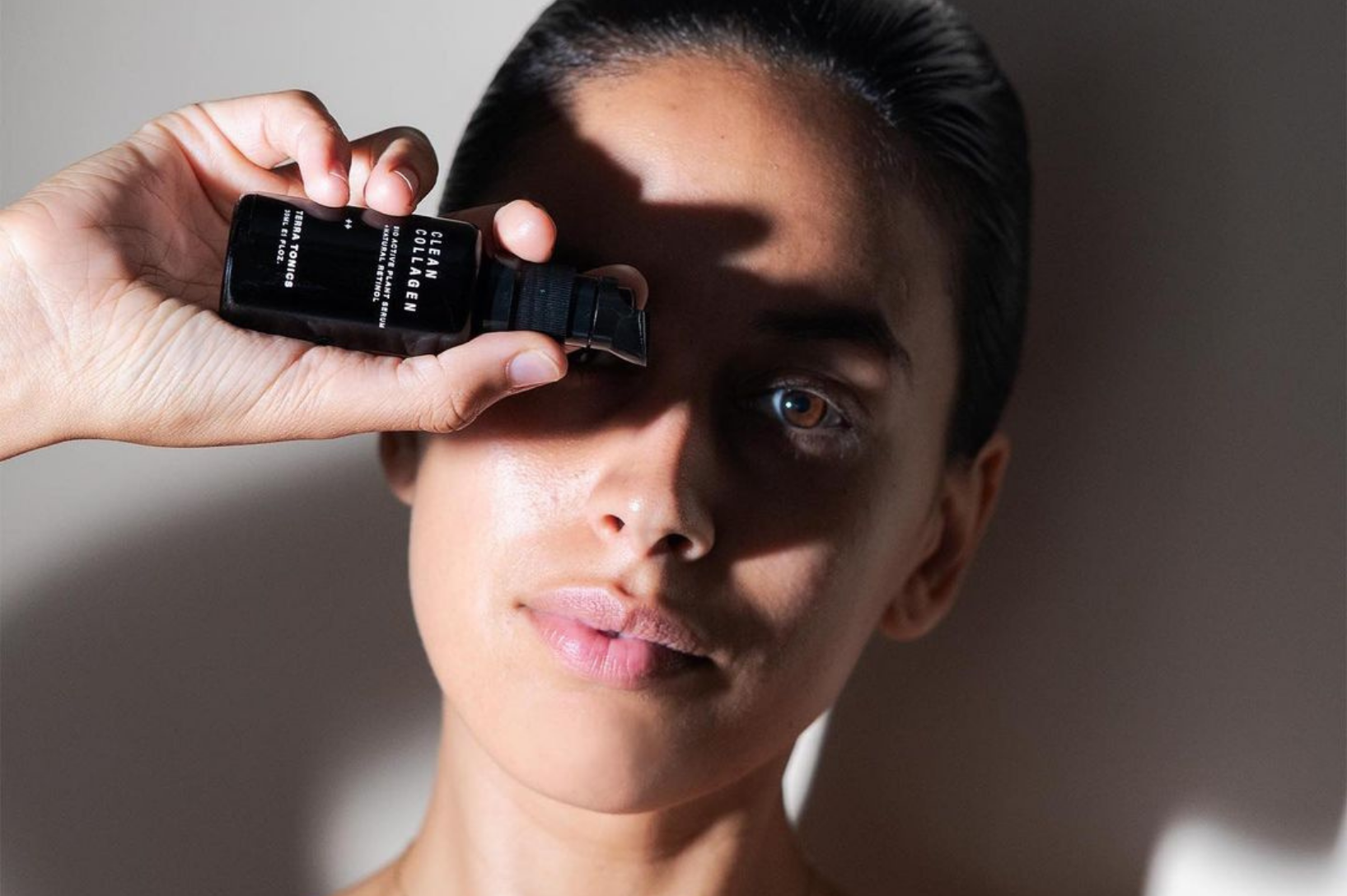 Price range | $$
Product range | Cleansers, plant-based collagens, botanical hyaluronic acids
Terra Tonics is an Australian ethical and sustainable skincare brand completely committed to ethically making natural, undiluted and vegan skincare products from responsibly-sourced ingredients. The ingredients, including Mountain Pepper Berry and Kakadu Plum, are constantly tested for their purity, and are extracted using a dual extraction method that ensures bio availability for the product's entire shelf life. Terra Tonics' hero product, Clean Collagen, is a world-leading innovation in plant-based skincare, and was the winner of the Gold Award: Best Natural Retinol Treatment for the 2021 Organic Beauty Awards.
---
Price range | $
Product range | Perfume, serums, soaps, sponges
Bluem is an Australian beauty company that perfectly balances a targeted and effective natural skincare experience with simple, organic, and harm-free ingredients. Natural perfume, serums, soap bars, Konjac sponges, and self love kits are the products currently on offer from Bluem, and all have been crafted and sourced ethically and sustainably. If you haven't yet heard of her, Montana Lower, the founder of Bluem, is a prominent figure in the eco space, so we would expect nothing less from a skincare company bearing her own beautiful daughter's name. Honestly, is there anything Montana can't do?
---
Price range | $$
Product range | Oils, creams, packs
Ħarlo is an Australian company that believes in "unique, concentrated, ethical care", which is reflected not only in their array of beautiful products, but also in the ingredients and materials used to bring them to life. Ħarlo's exquisite range of organic, biodegradable and botanical skincare is all modest, ethical and needful, and is all crafted using ethically-sourced ingredients, in regards to both the environmental and social aspects of the sourcing.

---
Price range | $$
Product range | Oils, masks, creams, tools, serums, kits
Sabbia Co is a Burleigh-based sustainable skincare brand responsibly producing cleansers, oils, bars, serums, masks, kits and skincare tools for those of us who care as much about our skin as we do for our planet. With a refill program, a commitment to minimal wastage, responsible packaging, give back initiatives, ethical production and a range of homegrown ingredients included in their sustainable skincare range, Sabbia Co is an Australian skincare company to look out for.

---

More often than not, natural skincare products can be seen as ineffective, though as the natural skincare brands on this list continue to prove on a daily basis, this is far from the truth. Opting for more natural skincare to use in your daily regime can have lasting positive effects, both for you and for the planet.