Ethically Made Skirt Brands For Your Sustainable Wardrobe.
Name a more popular wardrobe staple than a skirt. We'll wait. It's no coincidence that almost every girl you know will have at least one skirt in their sustainable wardrobe, whether it's a classic denim midi, a printed bohemian-style maxi or a classic cotton mini.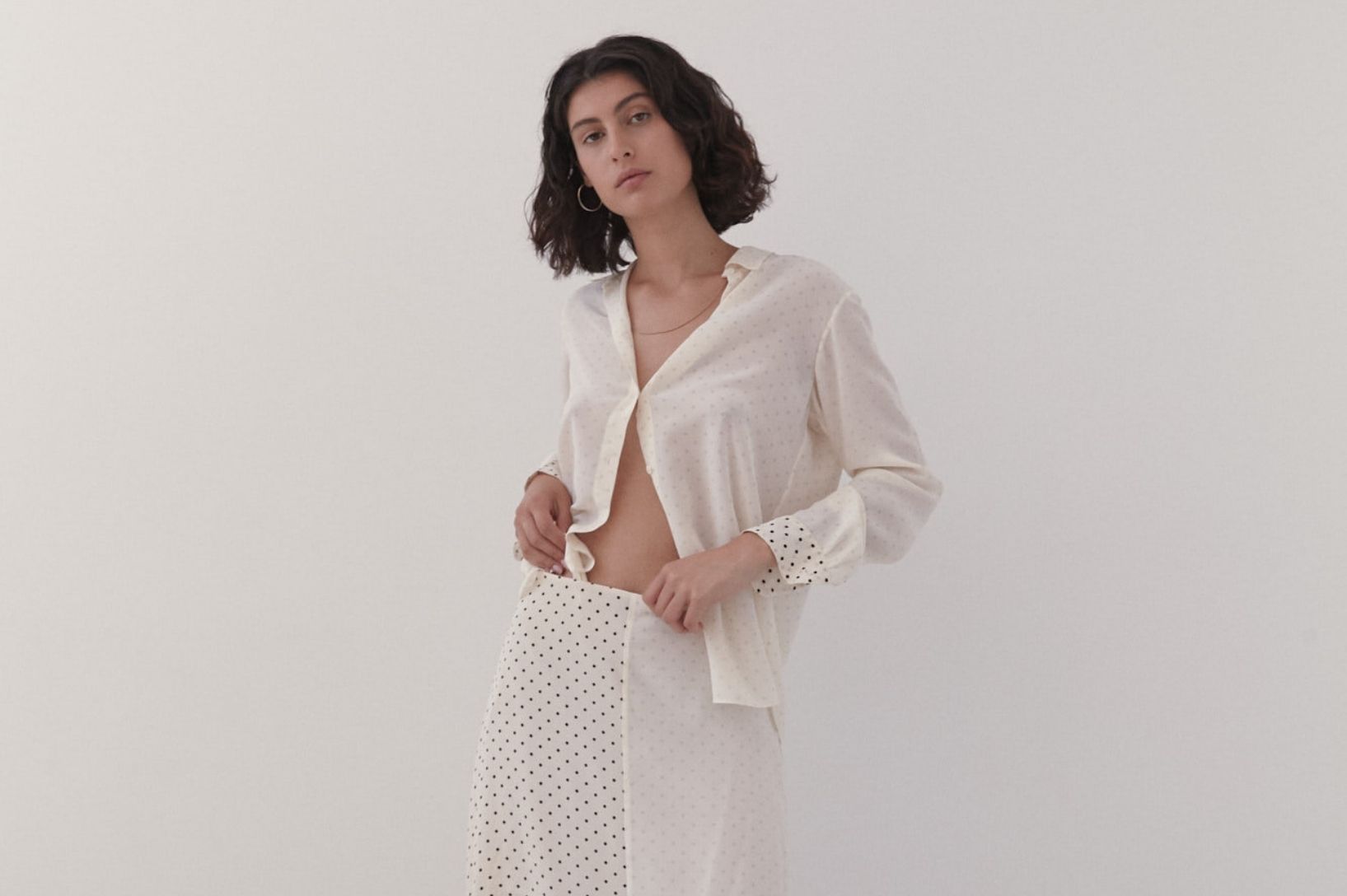 So, we've thrown together a list of some of the best ethical and sustainable brands in Australia, New Zealand and Canada that are providing us conscious consumers with a range of beautiful, timeless and effortlessly feminine mini, midi and maxi skirts. Enjoy!
Location | Australia
Price range | $$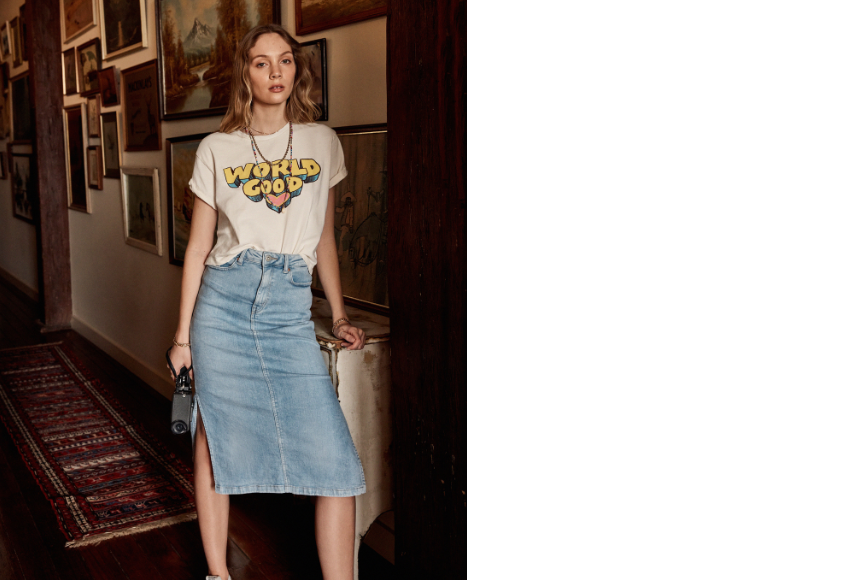 Outland Denim is an Australian company synonymous with a few things: environmentally and socially responsible fashion, using business for good, and beautiful organic cotton and linen skirts. Outland Denim's skirts choices include midi cotton skirts that are as versatile as they are sustainable and hand-loomed artisanal linen midi skirts that can be worn from brunch to booze bus with ease.

(& enjoy 10% OFF with the code 'EME')
---
Location | Australia
Price range | $$$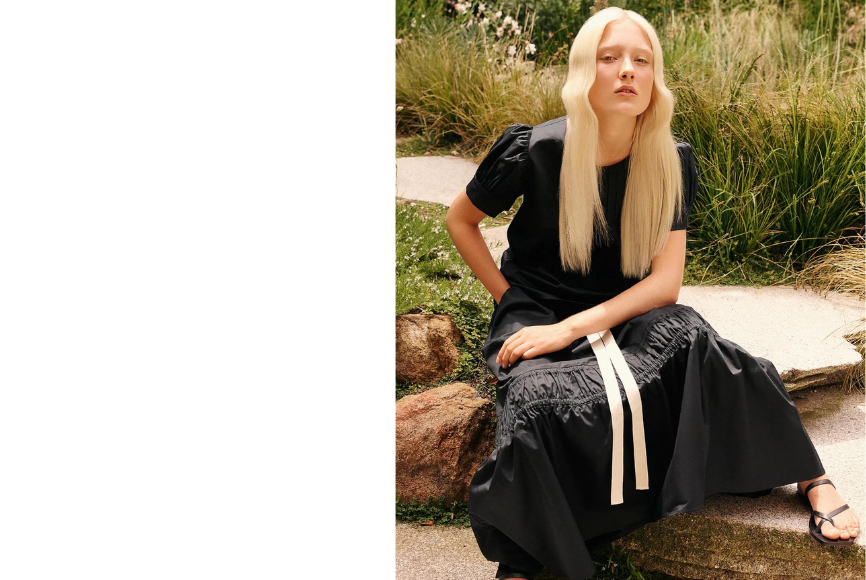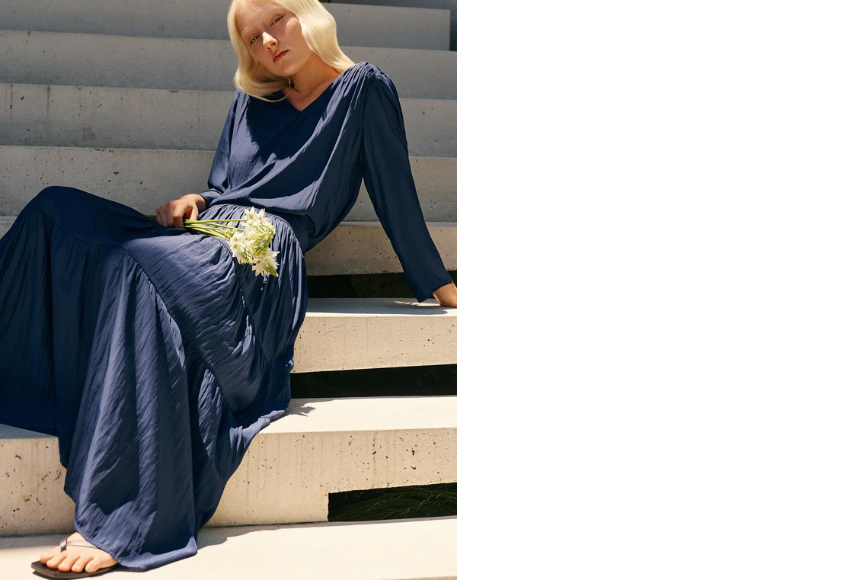 Melbourne-based ethical fashion label Layer/d is completely committed to providing women with consciously-crafted, quality-made ethical skirts that empower the women who both make and wear them. All of the Layer/d garments are hand-crafted in Melbourne by (incredibly talented) local makers who have been with the company since day dot, and every manufacturer Layer/d works with are Ethical Clothing Australia (ECA) accredited. Layer/d has a beautiful range of ready-to-wear skirts available, including ethical cotton midi skirts, woven mini skirts and printed maxi skirts, and each is a piece of art in its own right.
(& enjoy 10% Off your first order with the code 'EME10' at checkout)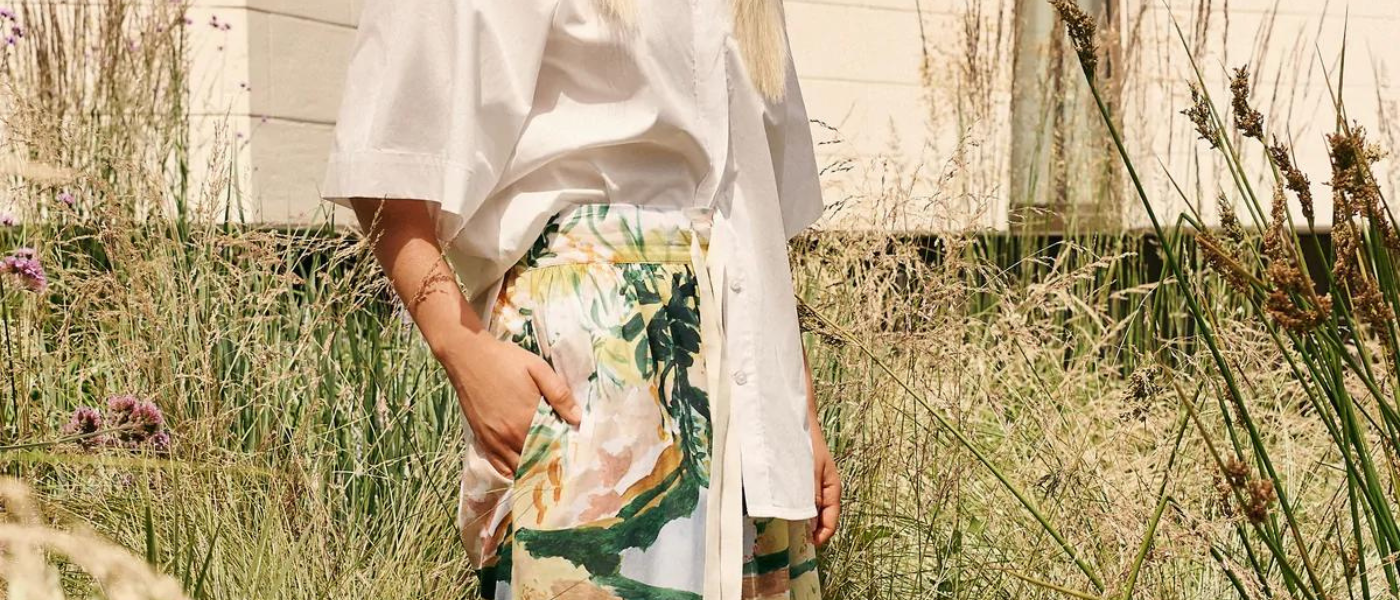 ---
Location | India
Price range | $$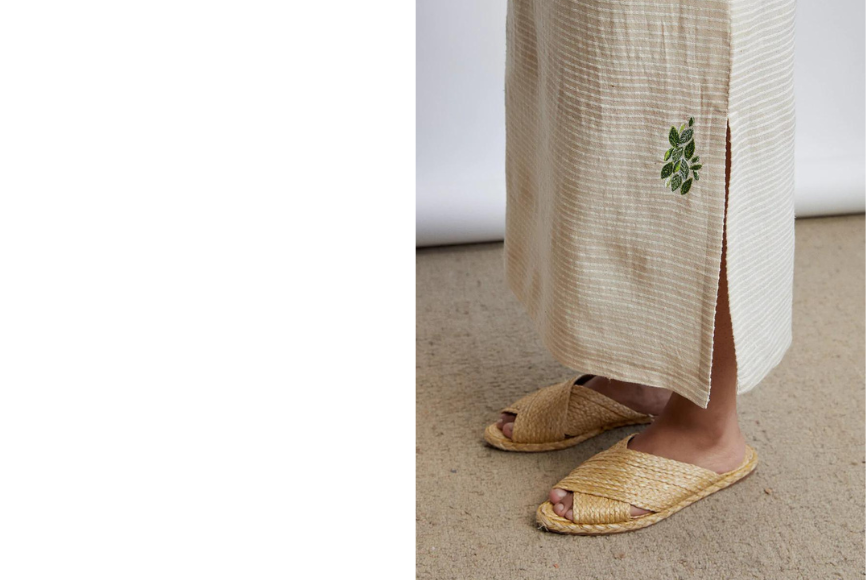 Based in India and Singapore, SUI is a sustainable fashion company consciously crafting trend-defying garments (including a range of beautiful and ethical women's skirts) with as low an environmental impact as possible. All of the beautiful SUI garments are lovingly crafted and embroidered by a small team in New Delhi, India. As this occurs in SUI's own factory, the SUI team has formed an extremely close relationship with their workers, workers who not only receive more than the minimum wage, but also benefits including medical insurance and paid leave. So, if you're in the market for a new skirt, consider SUI's range of consciously-crafted handwoven organic cotton skirts, available in both midi and mini styles.
(and take your 15% off code, 'eme15′, with you).
---
Location | Australia
Price range | $$$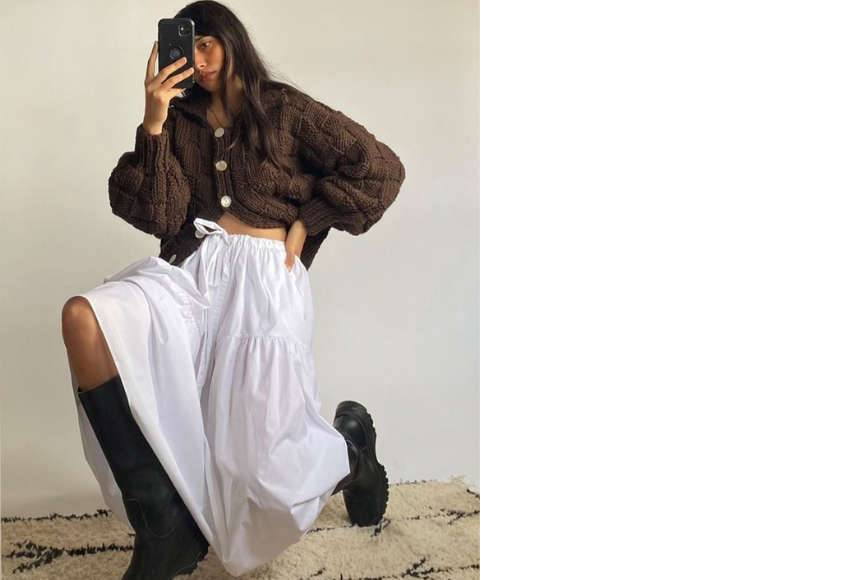 Sydney-based designer Alanna Camilleri founded Selfe Studios in order "to respond to a need to slow down the fashion cycle." Aware of both the negative environmental and social impacts the fast fashion industry has, Alanna is using Selfe Studios to provide conscious consumers with fashion that is just, fair and will last them for years to come. Selfe Studios' curated collection of ethical skirts are no exception, and with 100% Italian cotton maxi skirts, asymmetric linen skirts and ethical cotton midi skirts, there's a skirt for every modern day woman.
(and take 15% off all full-priced items using the code, 'EME').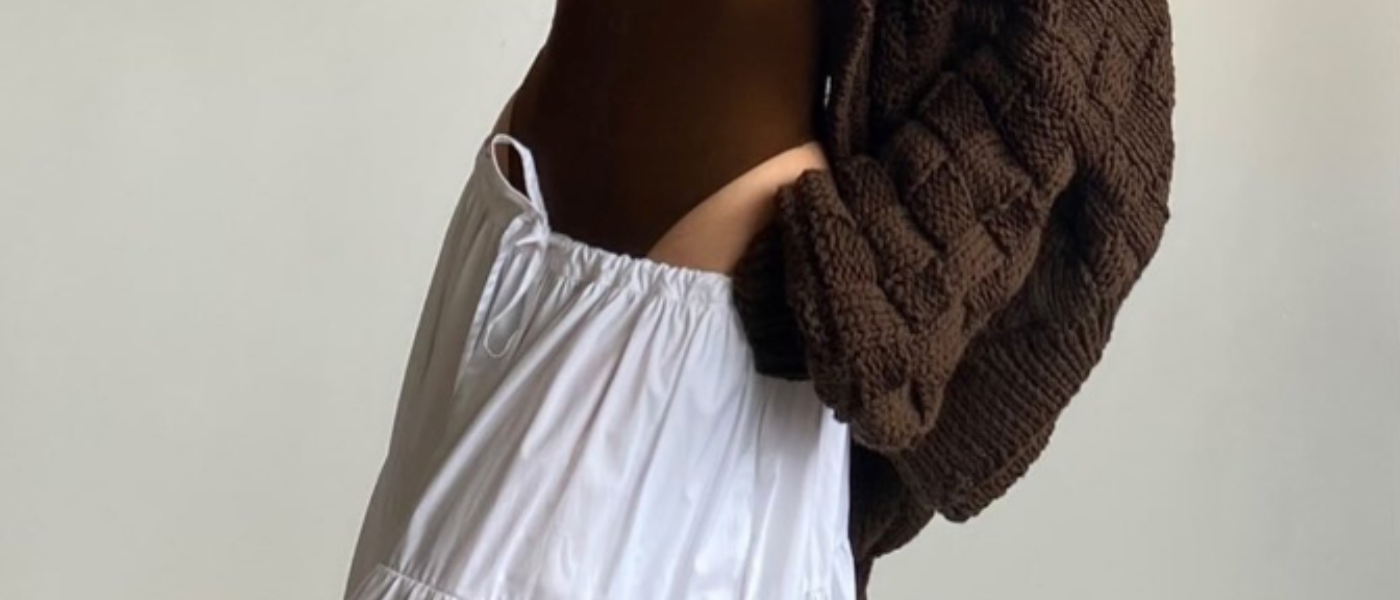 ---
Location | Australia
Price range | $$$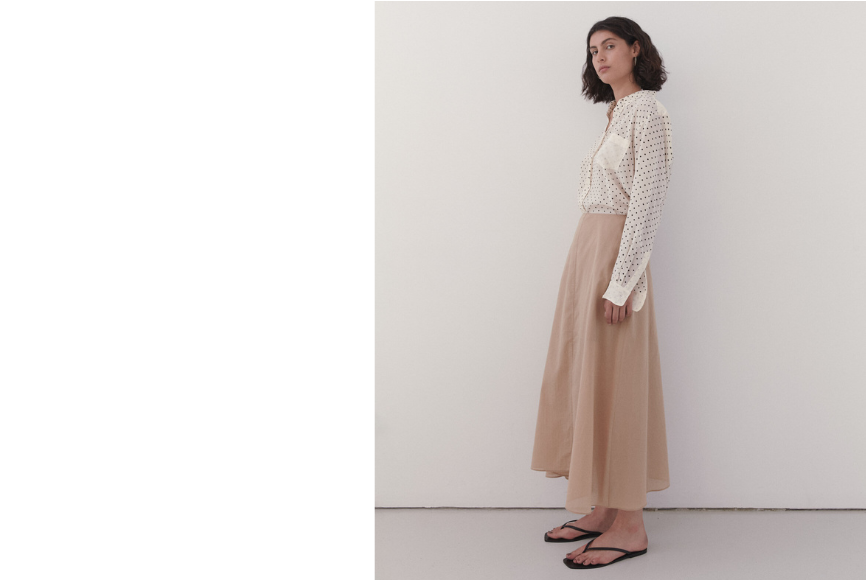 Meaning "Mother Nature" in Italian, gender neutral fashion label madre natura was born from a desire to respect the earth, as well as "with the belief that love and respect for the environment are equally important as self-love and respect for the people around us." With slow and sustainable fashion, ethical production and a circular economy at the core of their beliefs, madre natura is providing us conscious consumers with cotton voile midi skirts and cotton/elastane blend mini skirts that directly reflect these unwavering values.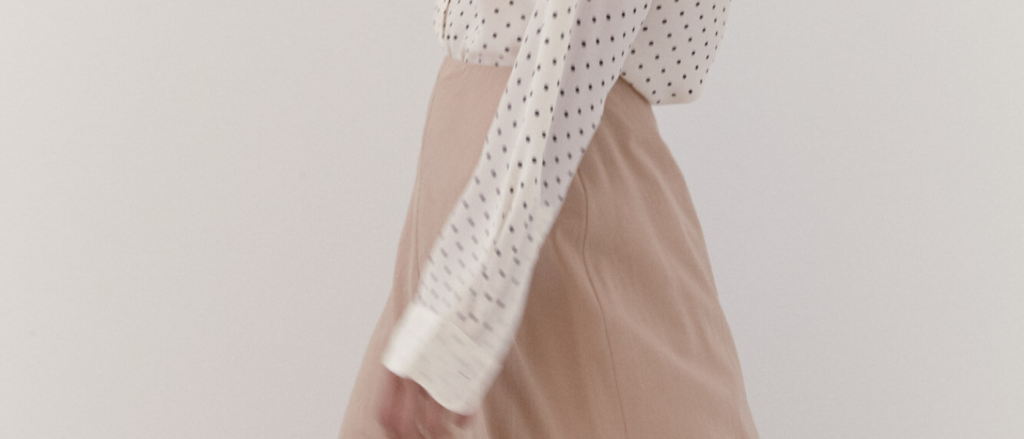 ---
Location | Australia
Price range | $$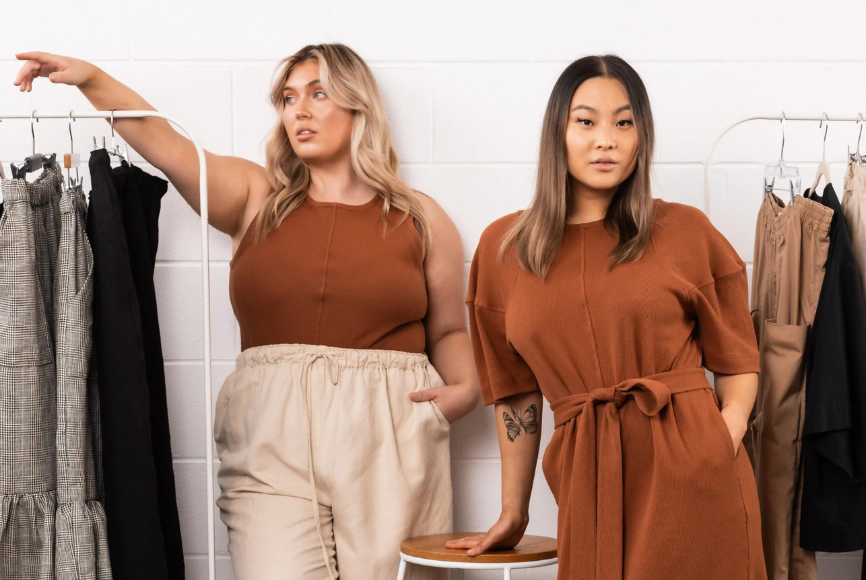 Sanct, an Australian-based slow-fashion label, is basically the girl we all want to be: she is firm in what she wants, she knows what she doesn't, and she is impeccably dressed in ethically-made goodness. Goals. Sanct's hero skirt, the Frill Skirt, is hand-crafted from a midweight deadstock wool fabric with cotton trimmings, and with its elasticated waistband and effortlessly feminine frill detail, is literally all you could want in a skirt.
---
Location | Australia
Price range | $$

Bird + Kite is an embodiment of everything we believe in at Ethical Made Easy, and this sustainable fashion label puts female empowerment, fair working conditions, preservation of traditional artisan techniques and charitable giving at the forefront of their operations. Honestly, with their garments being as beautiful as they are – particularly their cotton mini skirts and patterned midi skirts – then we are definitely down for the cause.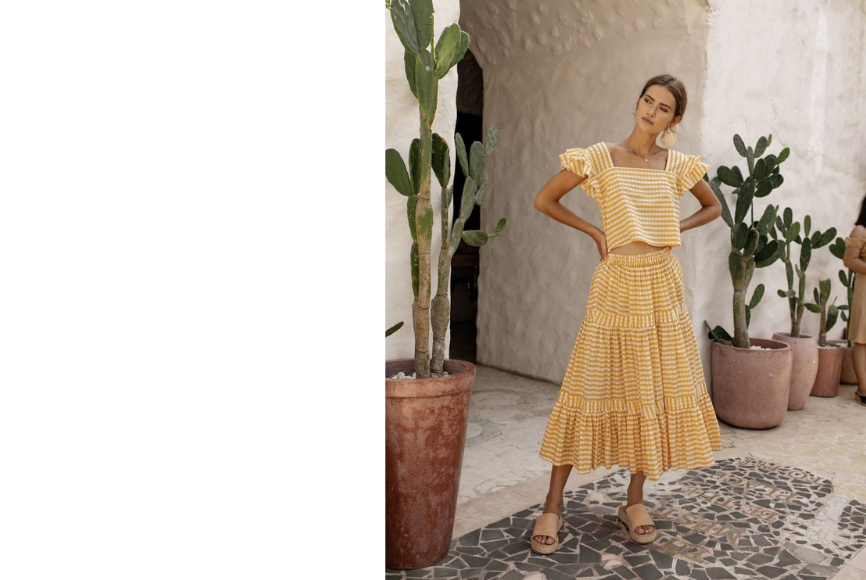 ---
Location | Australia
Price range | $$

Tasi Travels is an Australian ethical fashion label producing "slow clothing for conscious wanderers." Tasi Travels utilises a range of eco-friendly fabrics to bring their floral midi skirts and women's wrap skirts to life, including Tencel, Lenzing Modal and organic cotton, and the Tasi Travels team also works closely with their pattern maker to ensure that wastage is reduced as much as possible.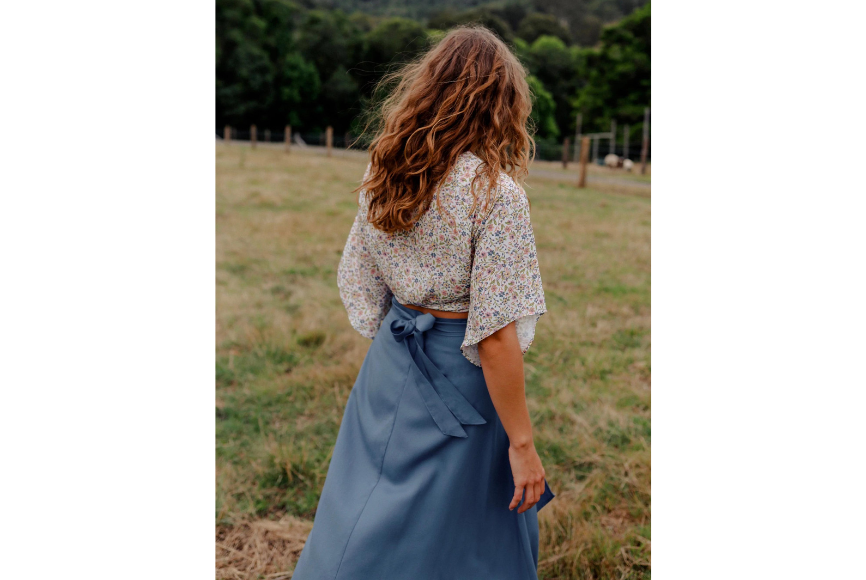 ---
Location | Australia
Price range | $$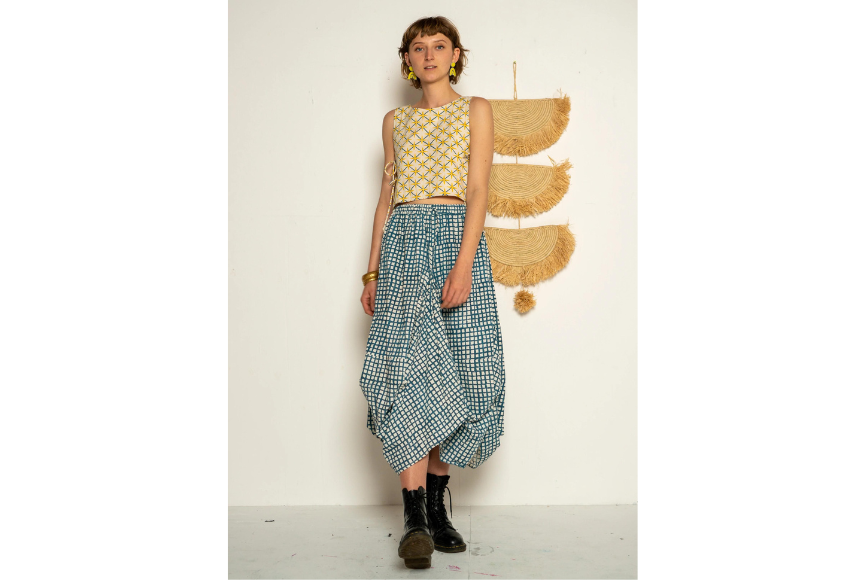 "The ANJELMS Project aims to create collections ethically produced through sustainable and socially responsible practices while using fashion as a vehicle to protect and empower disadvantaged communities in India." Honestly, they had us at "ethically produced", as well as at their range of sustainably-made skirts. The ANJELMS Project has a range of beautifully-crafted, hand-made women's skirts, including (but certainly not limited to) reversible printed mini skirts, maxi hand-woven khadi cotton skirts, and cotton midi wrap skirts, all of which have been dyed using GOTS certified organic dyes. Spoilt for choice.


(and take your 10% off code, EME10, with you).
---